Some posts on this site contain affiliate links. If you book or buy something through these links, I earn a small commission (at no extra cost to you). Take a look at my privacy policy for more information.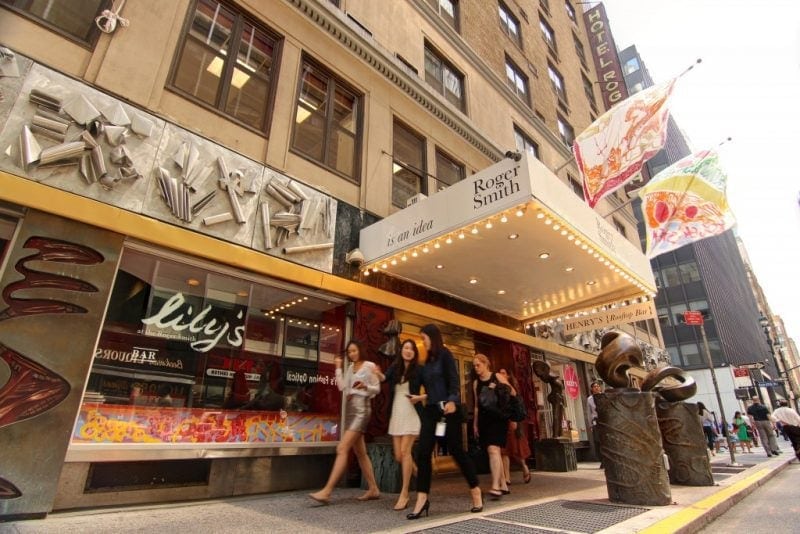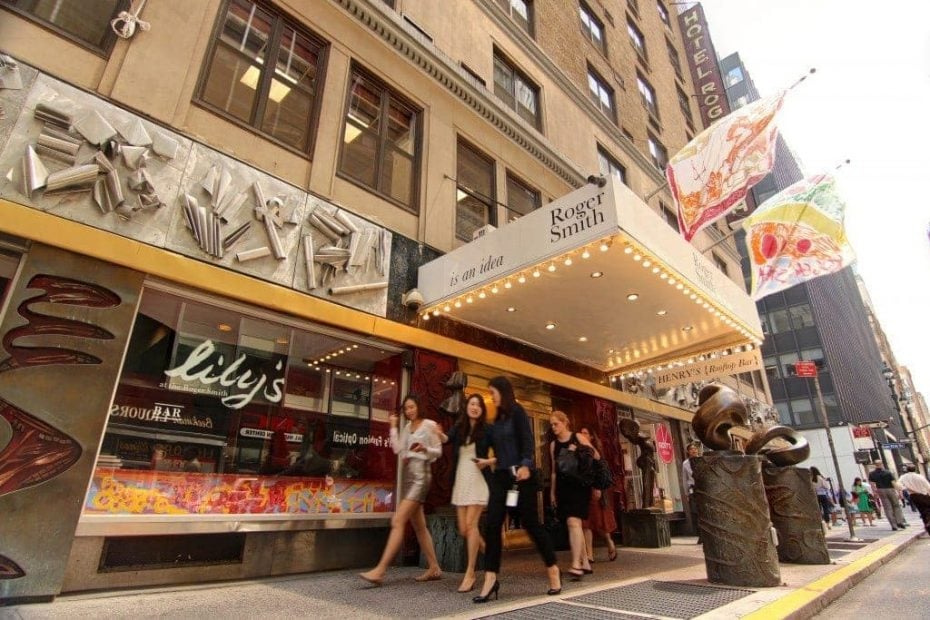 Looking for the perfect hotel in New York city? One with a fantastic location, a great setting, and something a little bit different? The Roger Smith Hotel NYC could be the one for you.
I stayed here during my recent New York trip and loved it. Especially my room, which was enormous, and the fab focus on art and culture that the hotel has. My stay was complimentary, but the following review of the Roger Smith Hotel is totally honest. And I'd happily recommend it.
Location: Possibly the best place to stay in New York
The Roger Smith Hotel NYC couldn't be in a better location, really. It's in Midtown on the popular Lexington Avenue, just a few blocks up from the Chrysler Building. There are two subway stations less than five minutes from the hotel, making this an ideal location for exploring the city. Better still, some of the top attractions – including Times Square, the Rockefeller Centre, and Fifth Avenue – are less than fifteen minute's walk away.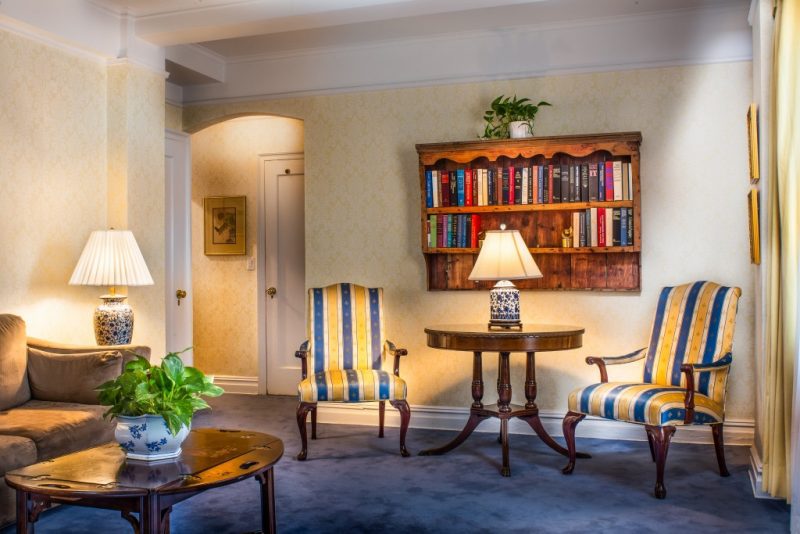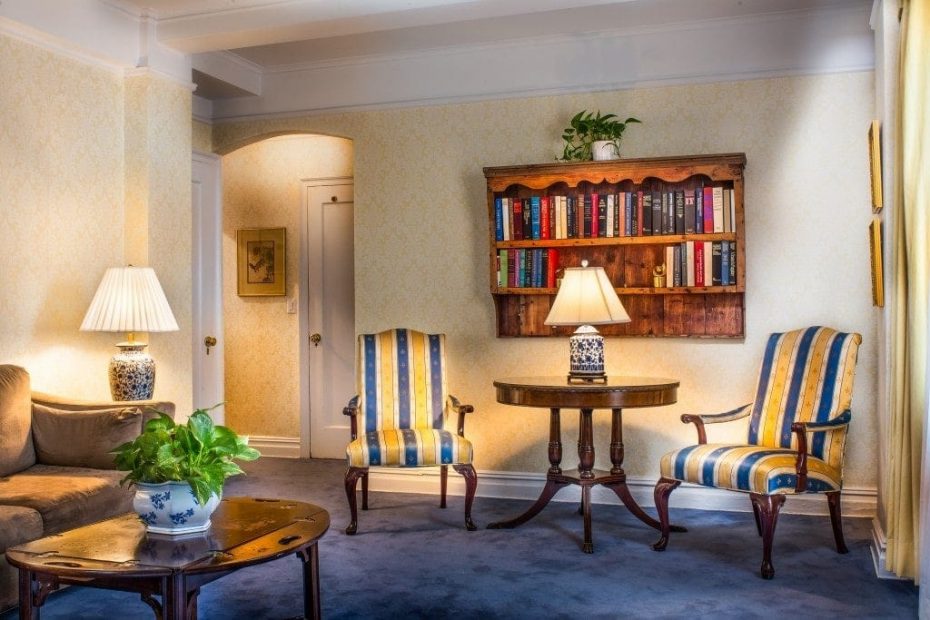 Character: Arty vibes at Roger Smith Hotel NYC
Old-school glamour meets a creative, contemporary twist at this upscale boutique hotel. Championing the city's thriving art scene, The Roger Smith Hotel features not one but two art galleries. Both the lobby and the first-floor bar Lily's are used as rotating art galleries as part of the hotel's arts and cultural programme, while other exhibitions occasionally pop up throughout the hotel's public spaces. They even host artist residencies! Art is a huge part of this creative hotel and it's a fascinating contrast to the cosy, rather stately setting of the Roger Smith Hotel's interior.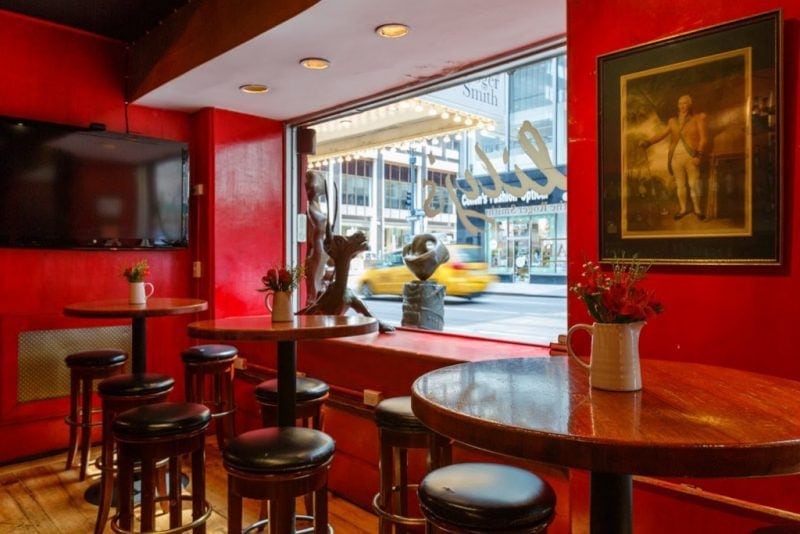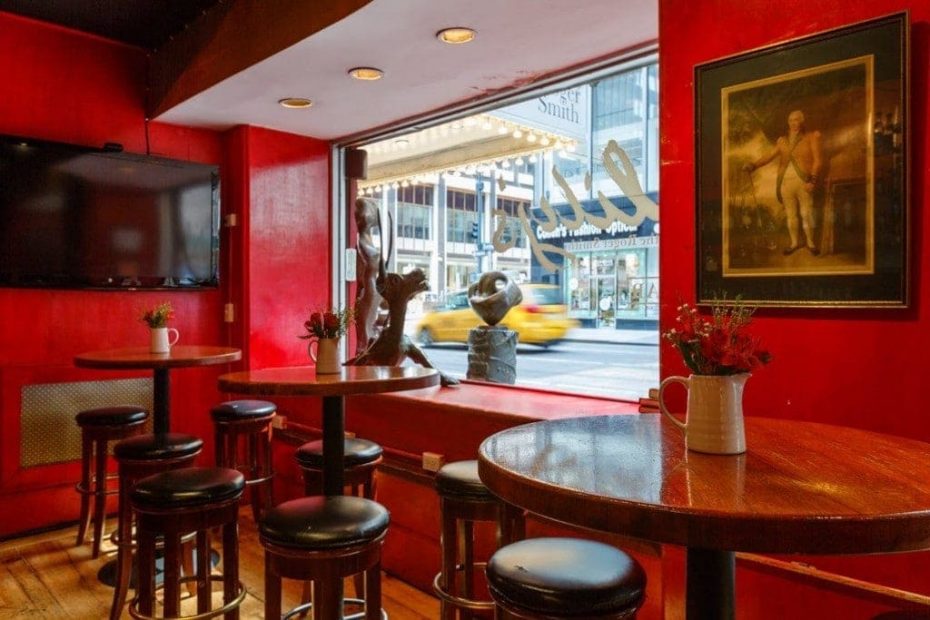 As one of the longest-running family-run Midtown hotels, it's no surprise that things feel fairly intimate at the Roger Smith Hotel NYC. Despite being a fairly big building, it feels far more like a boutique hotel inside. The public spaces have a retro grandeur that feels cosy but not too dated, and the rooms are comfy and attractive. everything is comfy and attractive. And the hotel feels very New York.
Read more: Coolest Museums in NYC
Rooms: A home away from home
.My room at the Roger Smith Hotel NYC was fantastic. A superior one bedroom suite, it was enormous – with a spacious lounge and separate double bedroom. I was visiting New York during winter so it was amazing to have such a warm, cosy space to come back to!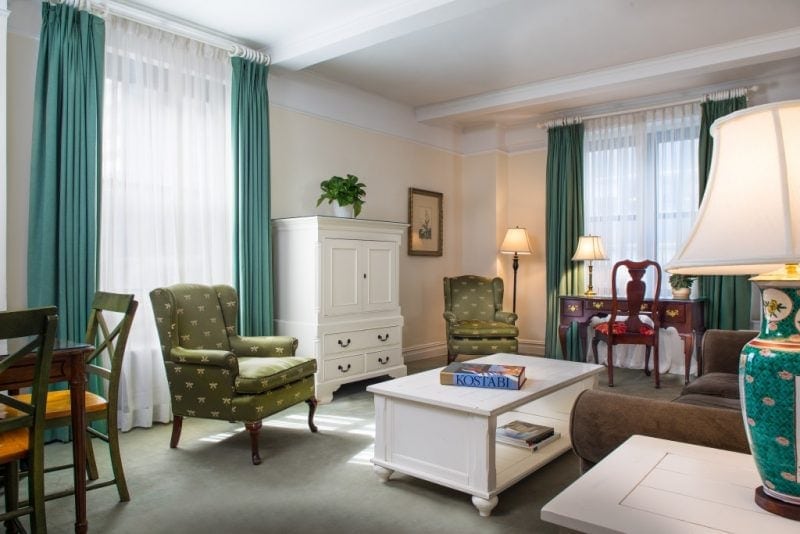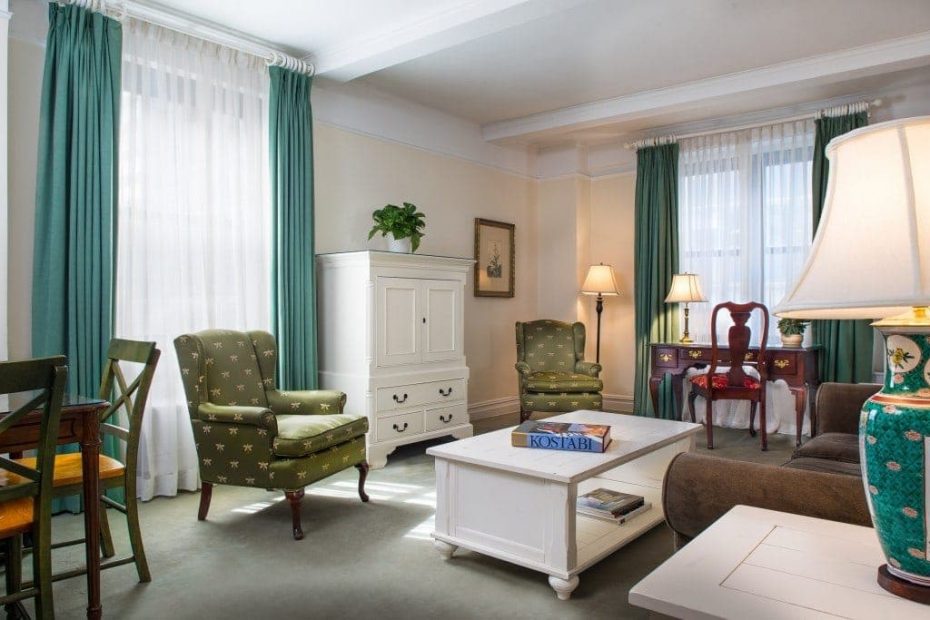 There was a very home-from-home feel to the decor, with patterned wallpaper, live plants, and dark wooden furnishings. Plus all the amenities you could possibly need to make yourself feel at home while you were visiting New York – including a mini-fridge and a microwave. My highlight was the bathroom, which was massive and beautifully decked-out, with a huge rain-forest shower and some gorgeous complimentary bath products. Oh, and after months on the road in Central America, that bouncy double bed was an absolute dream come true!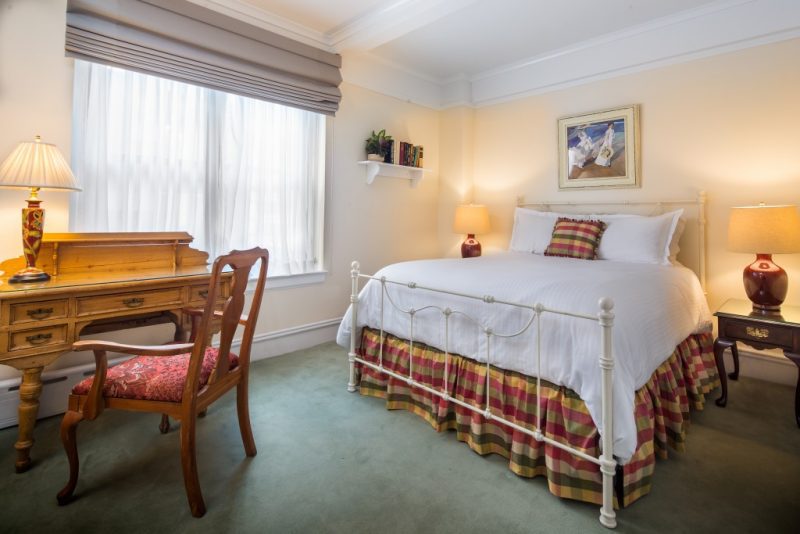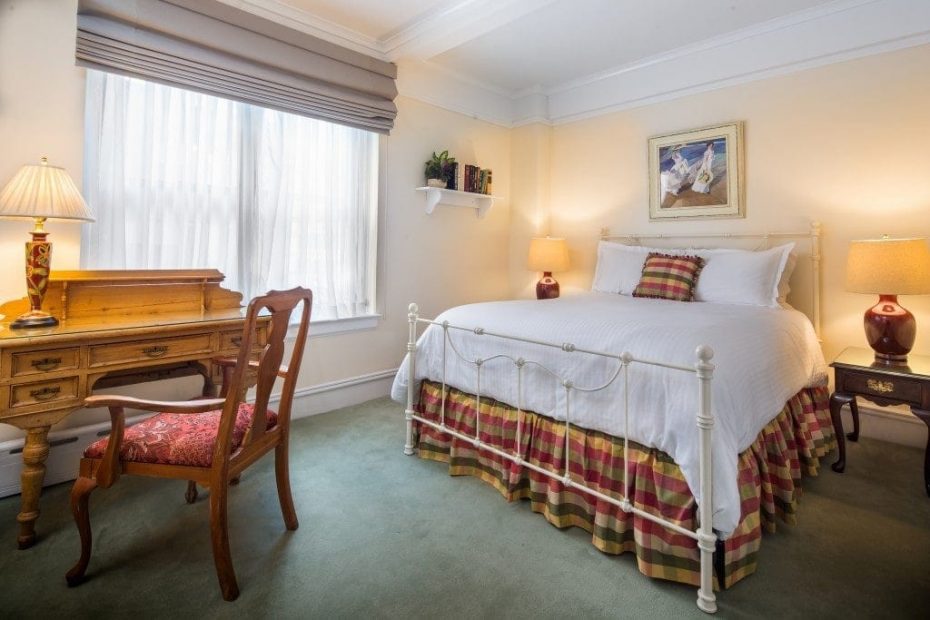 Food and Drink: Cocktails and rooftop views
.There's no breakfast included at the Roger Smith Hotel NYC and no restaurants, which is a bit of a downside, but they do provide complimentary yoghurt and granola in the hotel lobby which you can help yourself to any time of the day or night. Pop some in your fridge the night before and you won't even have to leave your room for breakfast.
Sadly, I didn't have time to visit either of the hotel bars, but Lily's was busy every time I went by which is always a good sign! Lily's Bar on the ground floor is a cosy space, but it's the top floor rooftop bar Henry's that steels the show. Plush velvet cushions and fairy lights create an intimate setting with spectacular views of the midtown skyline.
Read more: Cool things to do in NYC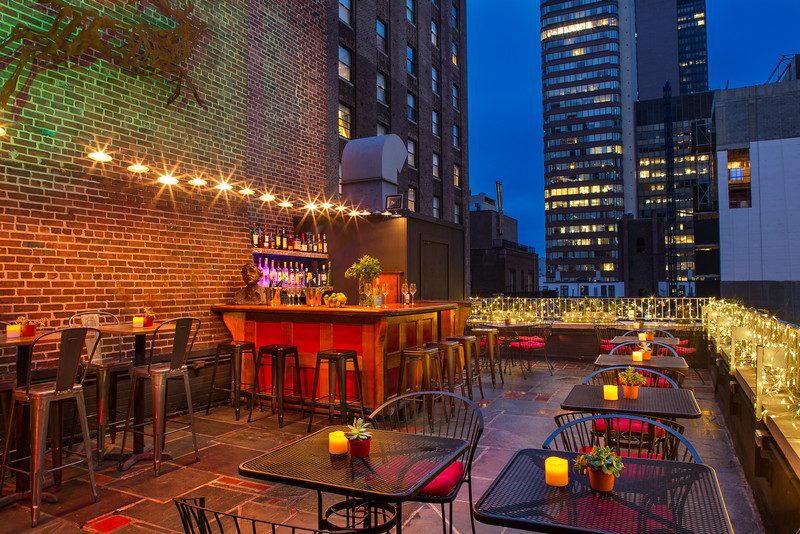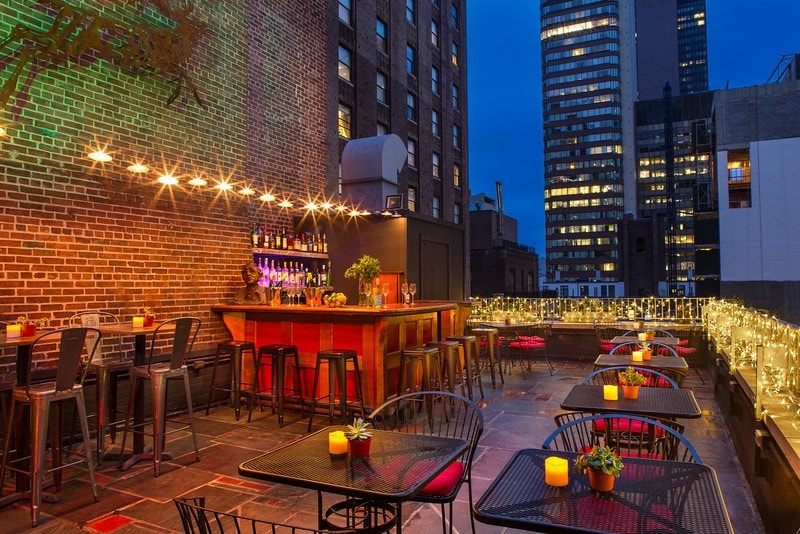 Details
Roger Smith Hotel
501 Lexington Ave, 47th Street
New York, NY 10017
Phone – +1 800.445.0277 (toll free, US-only) / +1 212-755-1400
Email – [email protected]