Some posts on this site contain affiliate links. If you book or buy something through these links, I earn a small commission (at no extra cost to you). Take a look at my privacy policy for more information.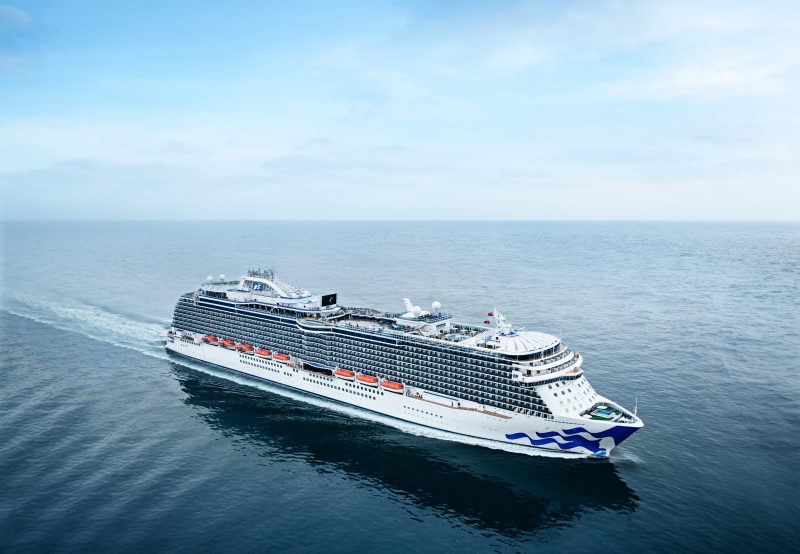 Last week, I set sail for a much-needed escape onboard the Regal Princess, on one of the new Princess Cruises Summer Seacations.
Four nights at sea on a round trip from Southampton, with an all-inclusive package, three pools to choose from, hot tubs to unwind in, multiple bars to try, and more restaurants than I had time to visit… It felt like a "proper" holiday, and one that was very much needed after so long stuck at home!
Before I did my first cruise, I'd have said that spending four days at sea sounded like a nightmare. But after my incredible Baltic Cruise with Princess Cruises I know different. Even with 10 nights on the ship and two full at-sea days, it didn't feel like I'd had enough time to see and do everything on the ship.
So these Princess Seacations actually sounded perfect to me – especially if all you want to do is chill out for a few days! Read on for my experience of the 4 Day Summer Seacation, including everything you need to know about cruising at the moment…
This was a paid collaboration with Princess Cruises and Traverse. As always, all words and opinions are my own and unbiased.
What are the Princess Cruises UK Seacations?
The Summer Seacations from Princess Cruises are a range of cruises sailing within the UK, only for UK residents. You need to be double-vaccinated and over 18, and you have to take a lateral flow Covid test before coming aboard. This is done in the terminal before boarding, and the price is included in your cruise fare, so it's super easy.
The idea is to make these UK based cruises from Princess as safe as possible.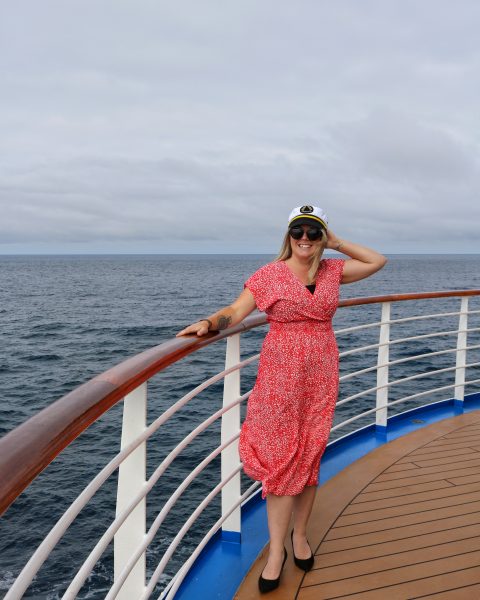 There are a few different Princess Cruises Seacations to choose from. Some of them call into some of the UK's amazing port cities like Belfast, Glasgow, Portland, and Liverpool. Others, like the one I did, are entirely at sea, with no stops – which means tons of time to enjoy the ship and its insane amount of facilities!
There are 3, 4, 5, 6, and 7 night Summer Seacations available from Princess, so there are plenty of options! Check the full list here.
4 Day Summer Seacation
My trip was the 4 Day Summer Seacation, a round trip from Southampton. With four nights on the ship, and three full days at sea, there's plenty of time for relaxing and enjoying all the ship's facilities.
There are still a few more dates coming up in August and September, so if this sounds like a great last-minute break for you then go take a look. Prices start from just £399pp all-inclusive – which I think is a brilliant price considering what you get!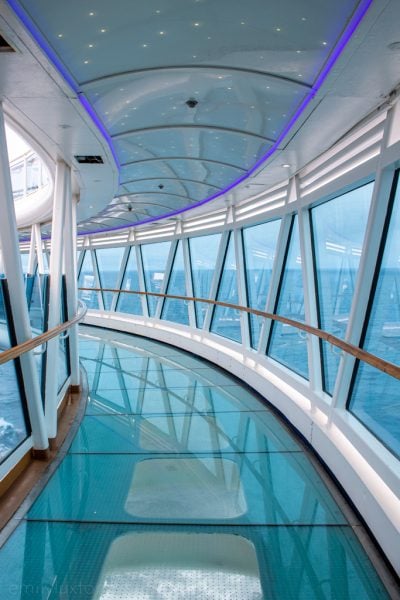 My Experience of the Princess Seacations
I arrived in Southampton, dropped my car with the valet parking service, and headed to check-in.
You have to get a lateral flow test first, but the whole process was super-efficient. I sat in the waiting area for no more than 10 minutes before a text popped up confirming my negative result. I recommend downloading the NHS app for the "covid passport" in order to make the process as smooth as possible.
Luggage dropped off, checked in, and OceanMedallion in hand, I walked onto the cruise ship. The OceanMedallion makes boarding so much more efficient than my last two cruises. As soon as you walk near the scanner, your profile photo pops up, and the staff greet you by name. Brilliant!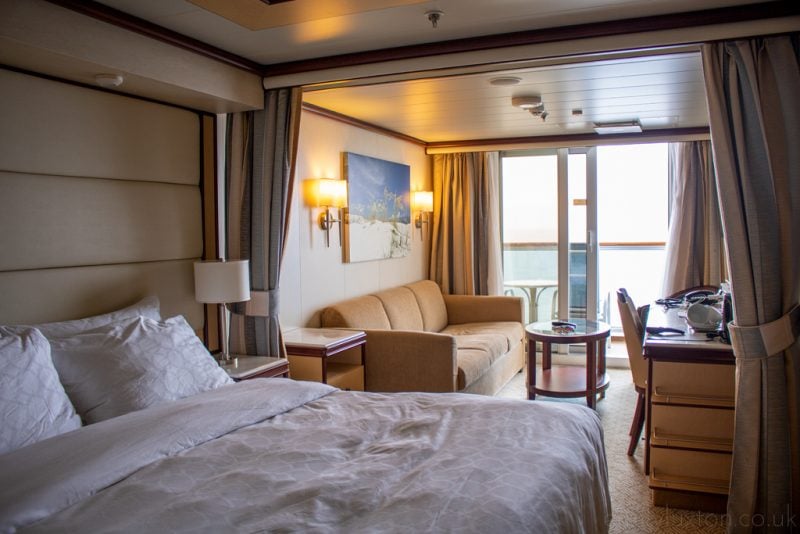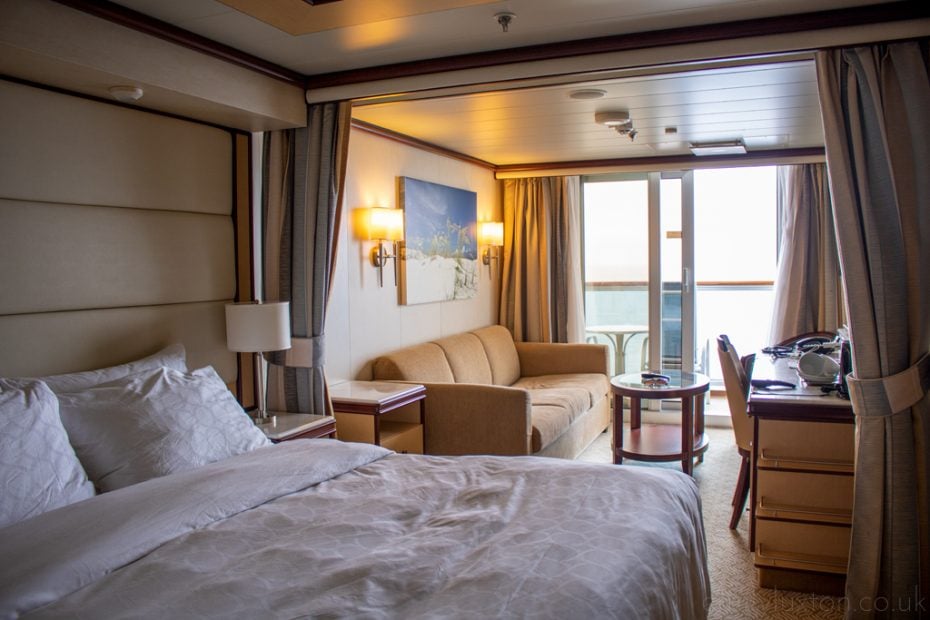 Once on board, I headed straight to my cabin – a mini-suite with a balcony. This was substantially larger than the balcony stateroom I had last time, which made for an even more comfortable experience.
After a bit of time settling in – including watching the mandatory safety video from the comfort of my own cabin, and popping to my muster station to complete the onboarding process – I met up with the other bloggers on the trip for the classic Princess sail-away party.
We grabbed some cocktails from one of the top deck bars, and sat back to enjoy the music and dancers. It's always a fun way to start the cruise – and despite the gloomy Southampton skies, I was definitely feeling the holiday vibes.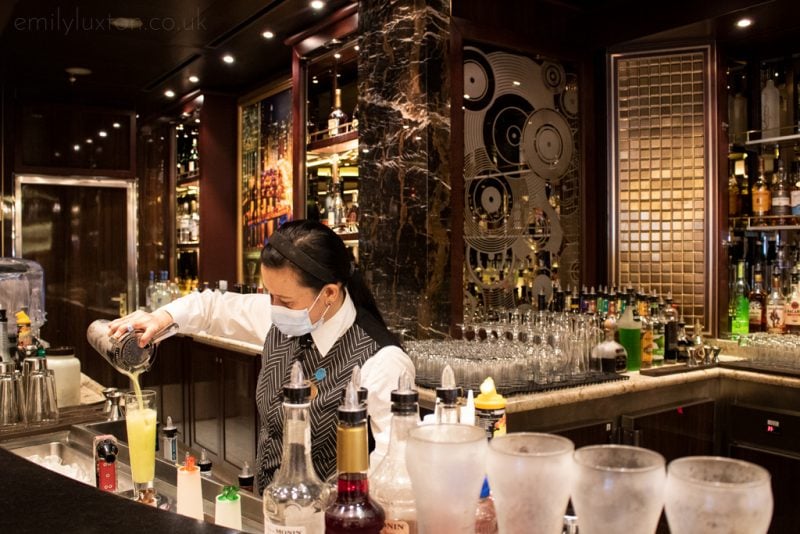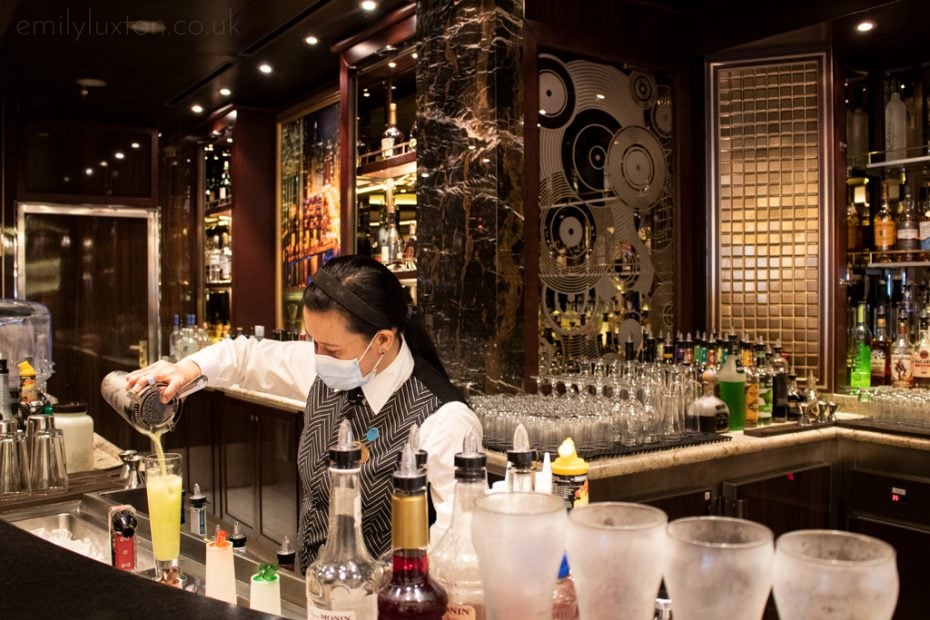 Four Nights at Sea
If you're thinking you might be bored spending four nights entirely at sea without getting off your ship – think again!
There was honestly so much to see and do onboard, and so many different restaurants to try, that I easily filled my 4 days at sea.
From an afternoon lounging by the pool, to amazing nightly entertainment, we were always doing something. Even when that something was essentially doing nothing – because that's what a holiday is all about, right?!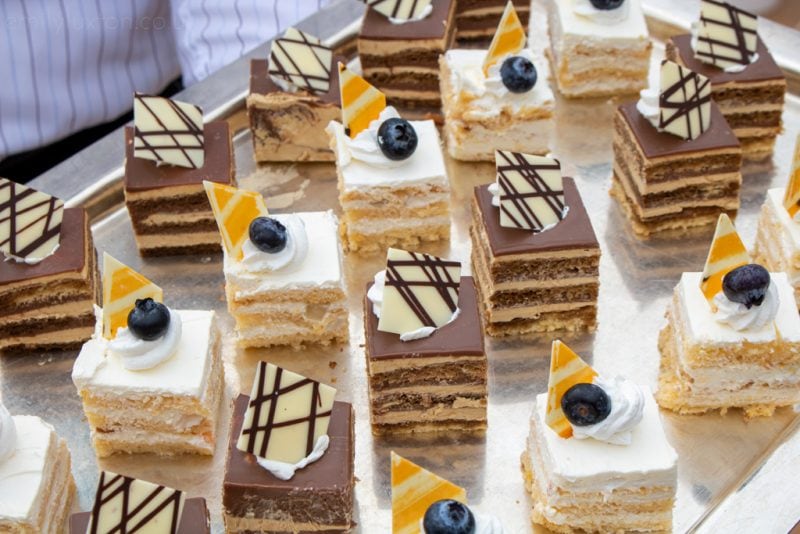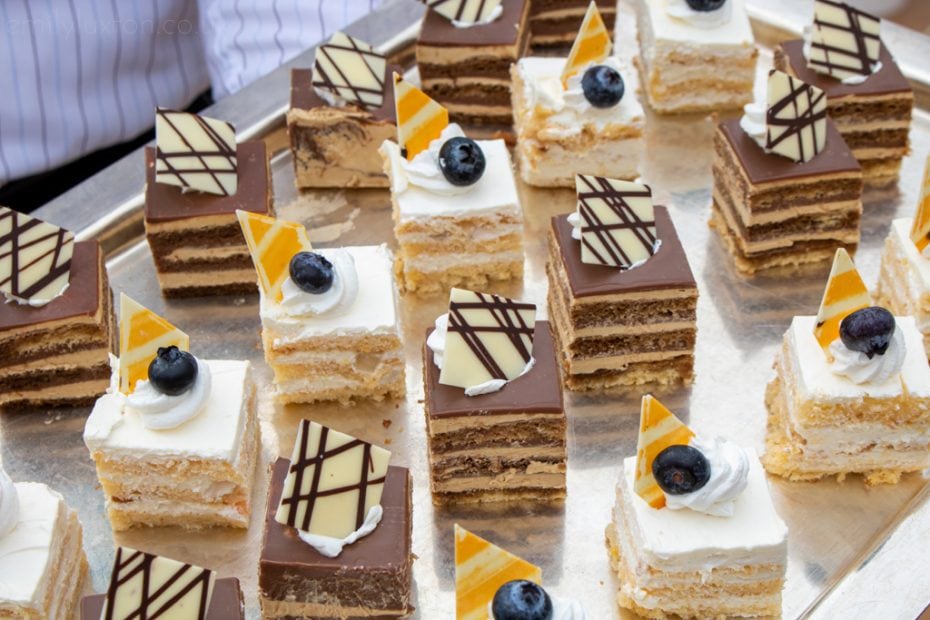 I won't bore you with a full breakdown of what we did all day every day, so I'll just share a few highlights for now!
There were cocktails in the hot tub, a couple of brave dips in the unheated pool at the Retreat Bar (only when the sun came out!), and treatments in the spa. The Enclave part of the spa (the pool and sauna etc) is closed at the moment, but treatment rooms are open, and an hour-long Swedish massage was the perfect way to unwind.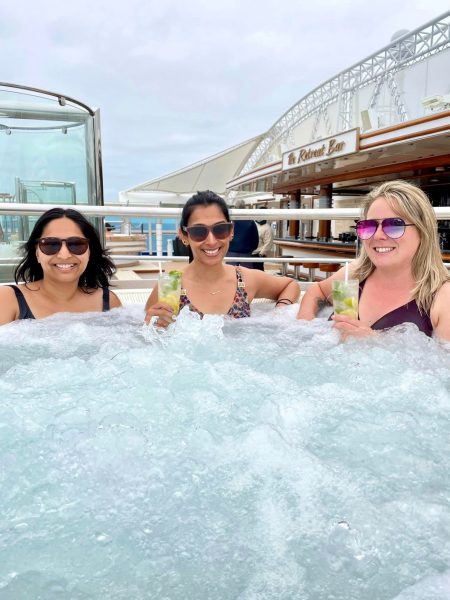 We also made the most of the frequent trivia games onboard, held in the Princess Live theatre. Didn't win any, but at least we had a laugh.
I also loved the evening cocktail show at the new bar on board, Good Spirits. And the nightly entertainment was incredible: a comedian, live bands, a musical show, and a live performance from guest star Gareth Gates!
Not to mention our favourite onboard band performing every night in the Vista Lounge. We somehow ended up in the same front row seats every night – started to feel a bit creepy by the end!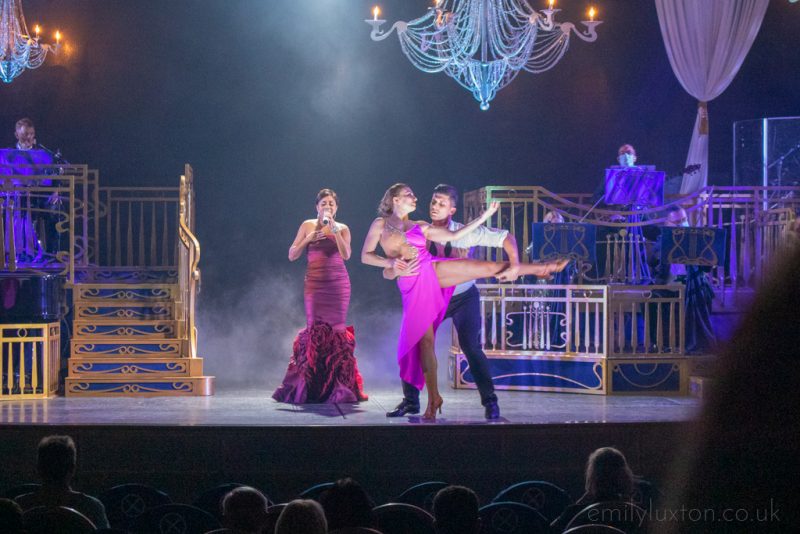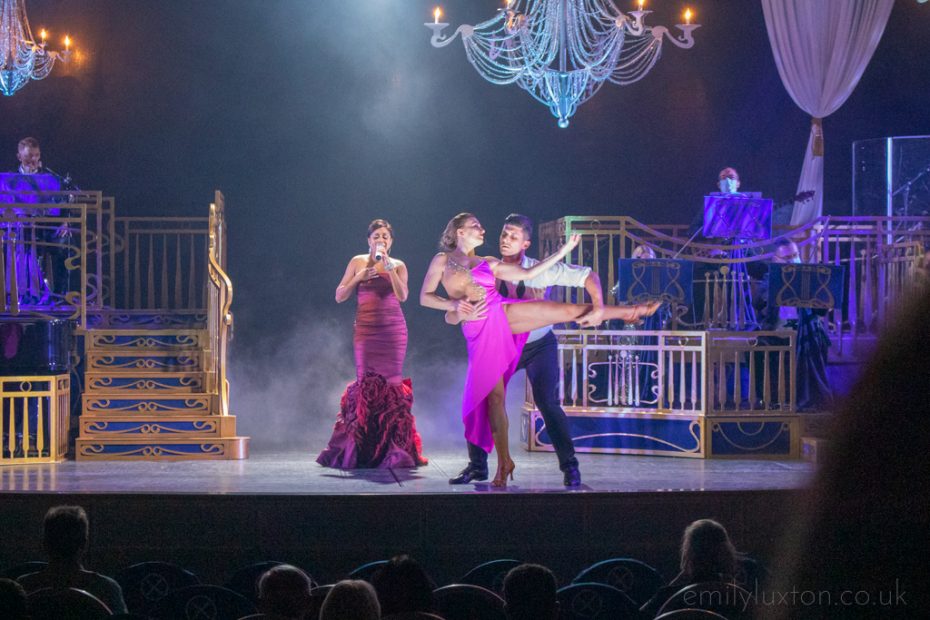 One of my biggest highlights was spending an afternoon in The Sanctuary, feeling like we were on our own private cruise.
It's a private section of deck that you can hire out, with service from your own personal barman. Cocktails, bubbly, and afternoon tea from the comfort of our private cabana… it was gorgeous.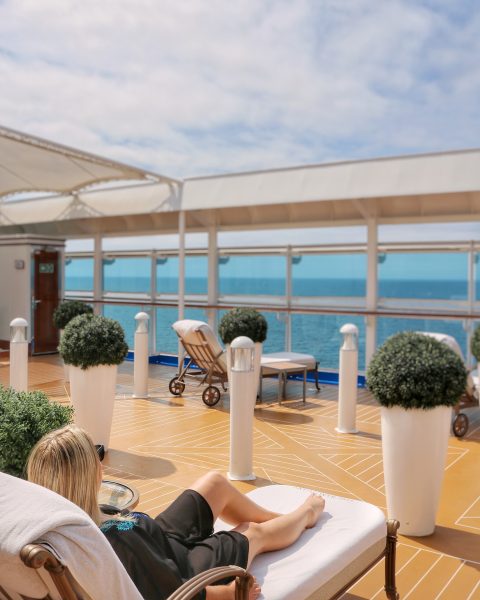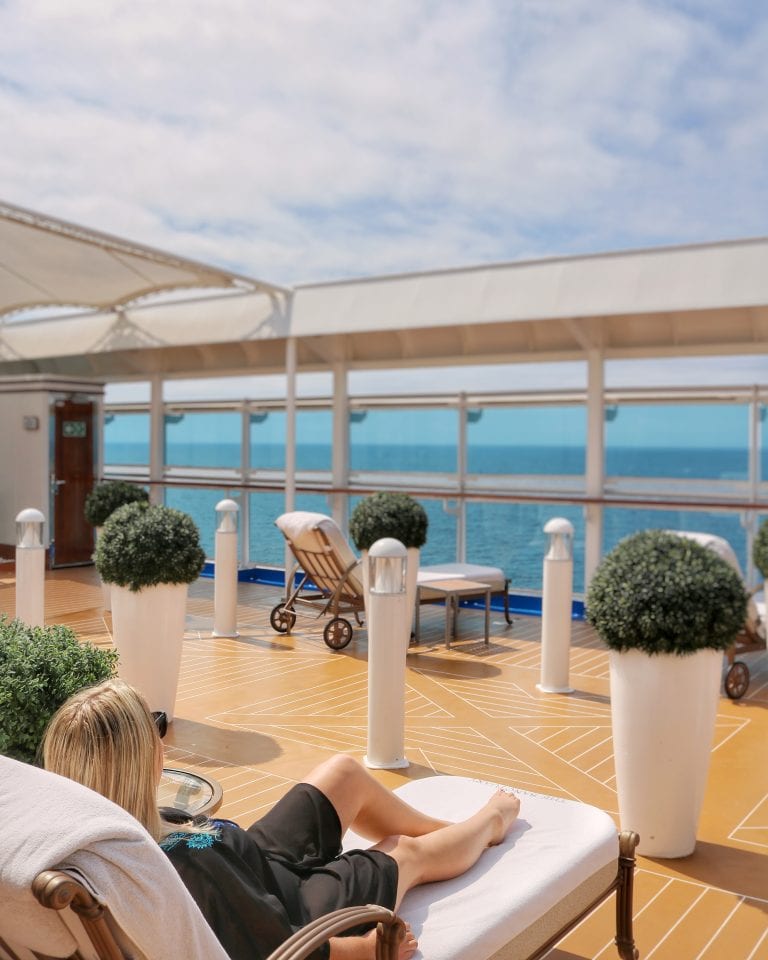 Dining on the Regal Princess Seacations
Another highlight was, of course, the food. I knew from my last trip that the Regal Princess has an excess of restaurants – so many that you'd struggle to try them all on a longer trip, let alone a 4-day one. We gave it a good go, though!
You can check out my Regal Princess Dining Review for a full breakdown of every single dining option onboard. But these were my highlights from the most recent trip…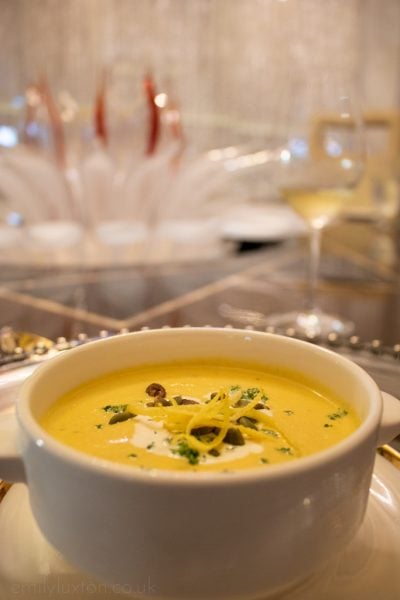 Crown Bar and Grill – probably my favourite meal of the trip, in the steakhouse and seafood speciality restaurant. The french onion soup here is a MUST.
Alfredo's – suuuuch good pizza.
Sabatini's Trattoria – a massive, indulgent meal at a speciality Italian restaurant.
Ocean Terrace – delicious fresh sushi. Probably my favourite lunch of the trip.
Chef's Table Lumiere – the fanciest table in the main dining room, surrounded by a curtain of light.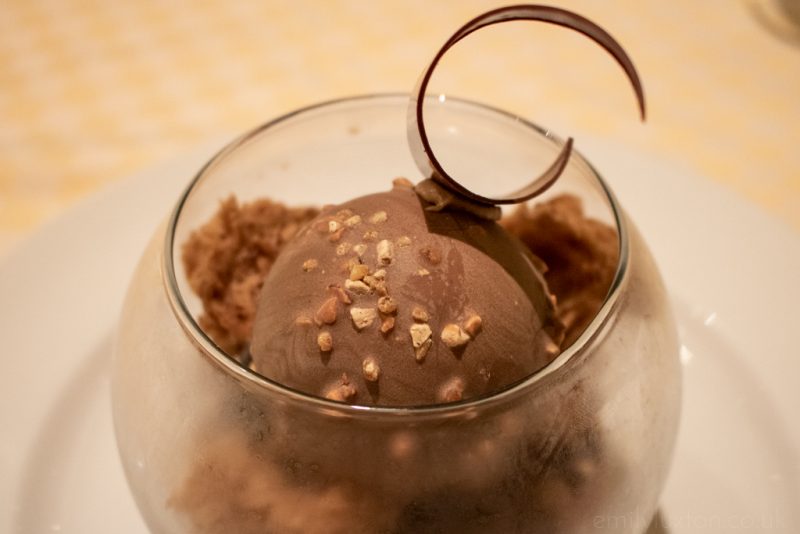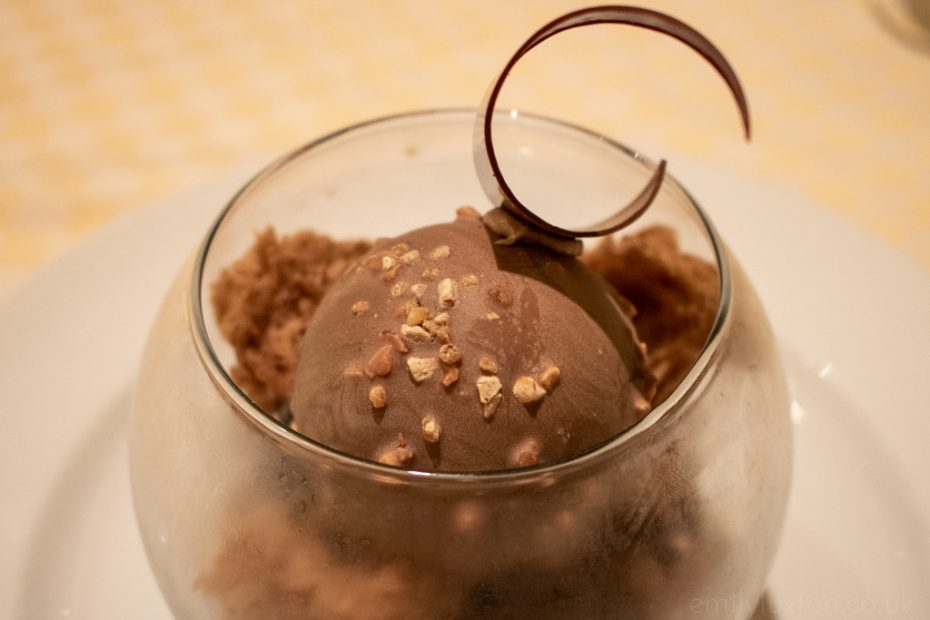 Where do the Seacations go?
Because there were no stops or set itinerary on this trip, I wondered where we'd actually be cruising to. Would we just go up and down the Solent until it was time to go back to Southampton?!
As it turned out, we were able to go a fair bit further! The initial plan was to cruise along the Channel as far as Cornwall and around the Scilly Isles. But when the weather forecast started looking gloomy, we detoured much closer to France – even dipping down towards Portugal.
Essentially, our captain chased the good weather and calm seas for us! And we got very lucky on a couple of afternoons.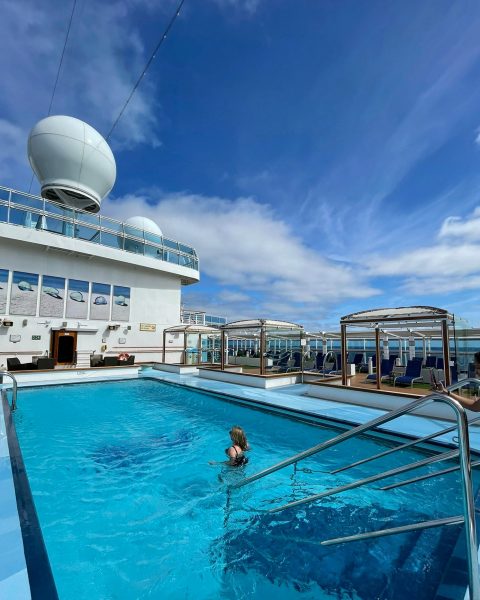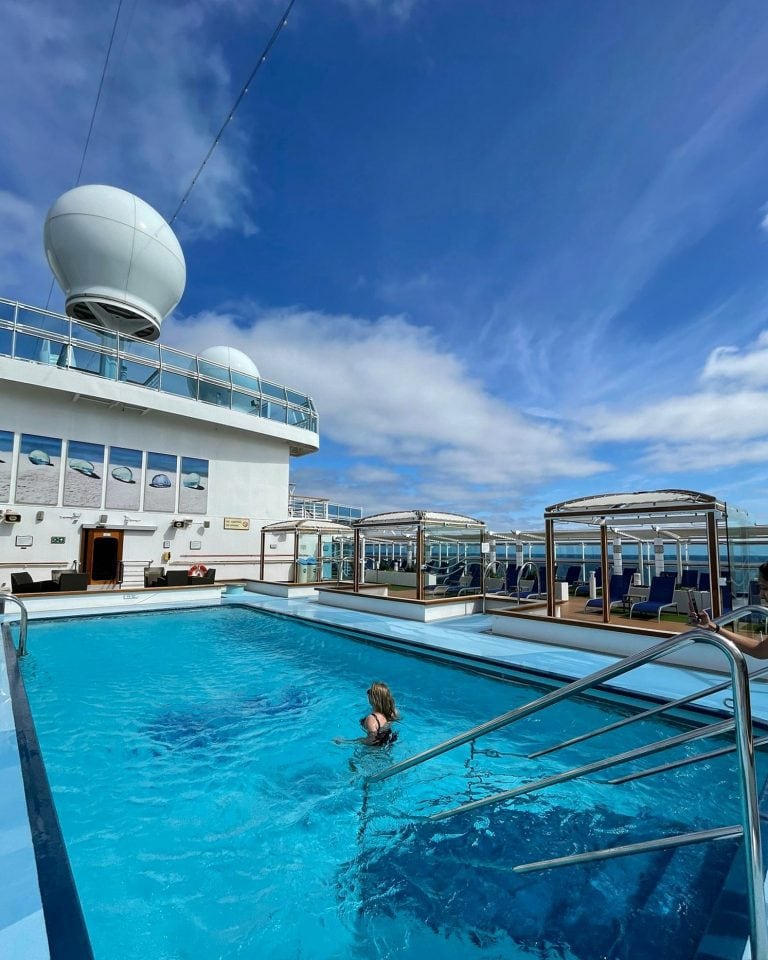 What's Cruising Like at the Moment?
Because of the current pandemic and the constantly-changing updates to travel advice, cruising is a little bit different at the moment.
As mentioned before, these trips are only available to passengers who have been double-vaccinated and you have to get tested while you board. I thought this might mean a feeling of freedom once we got on board – but there are still a few restrictions in place while the cruise industry is finding its feet (flippers?!) again.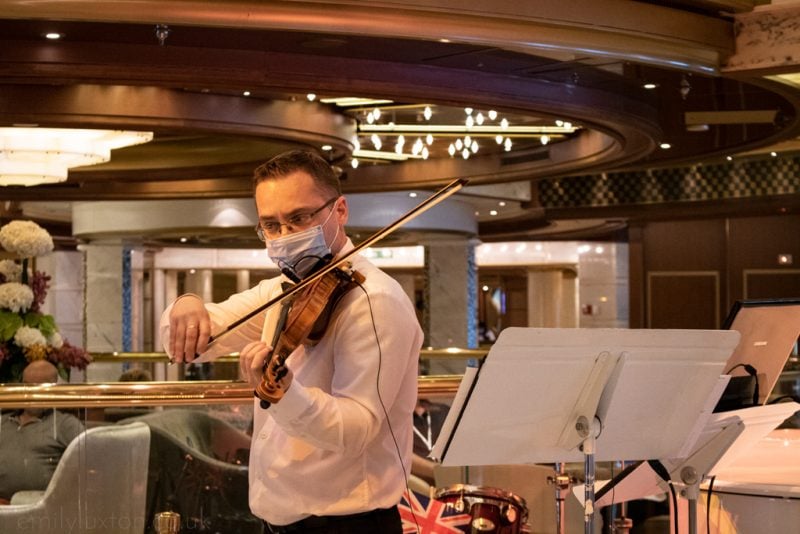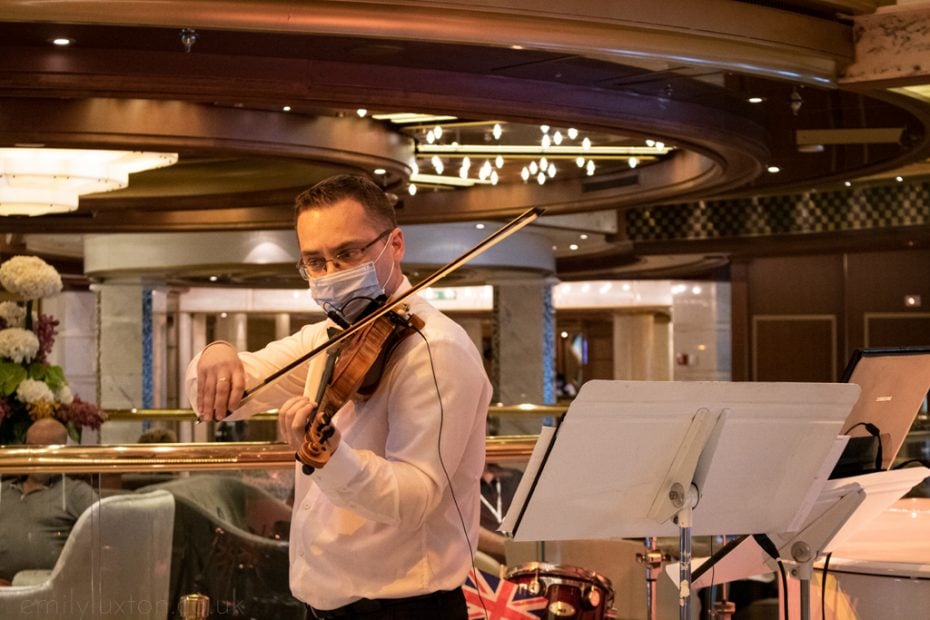 You still have to wear a mask in all indoor spaces onboard, unless you're eating or drinking. As if I needed any more excuses to order another cake or cocktail!
There are some one-way systems in place but they're all clearly marked and staff are on hand to coordinate everything. They were always super friendly about it too – they could teach my local supermarket a thing or two! And there are hand sanitising stations at the entrance to almost every public space – most of them are just "encouraged" but you actually had to use them on the way into any restaurants.
Also, the spa is only open for treatments – no sauna or thermal suite at the moment. I'll be honest, I was pretty sad about this: the spa was one of my highlights on my first trip on the Regal Princess. I'm told it should be opening again soon but for now, it's unavailable.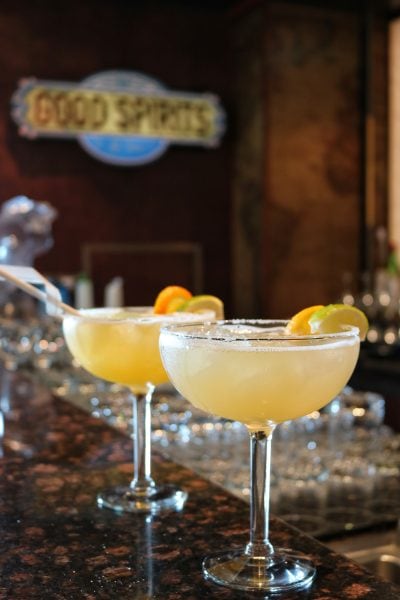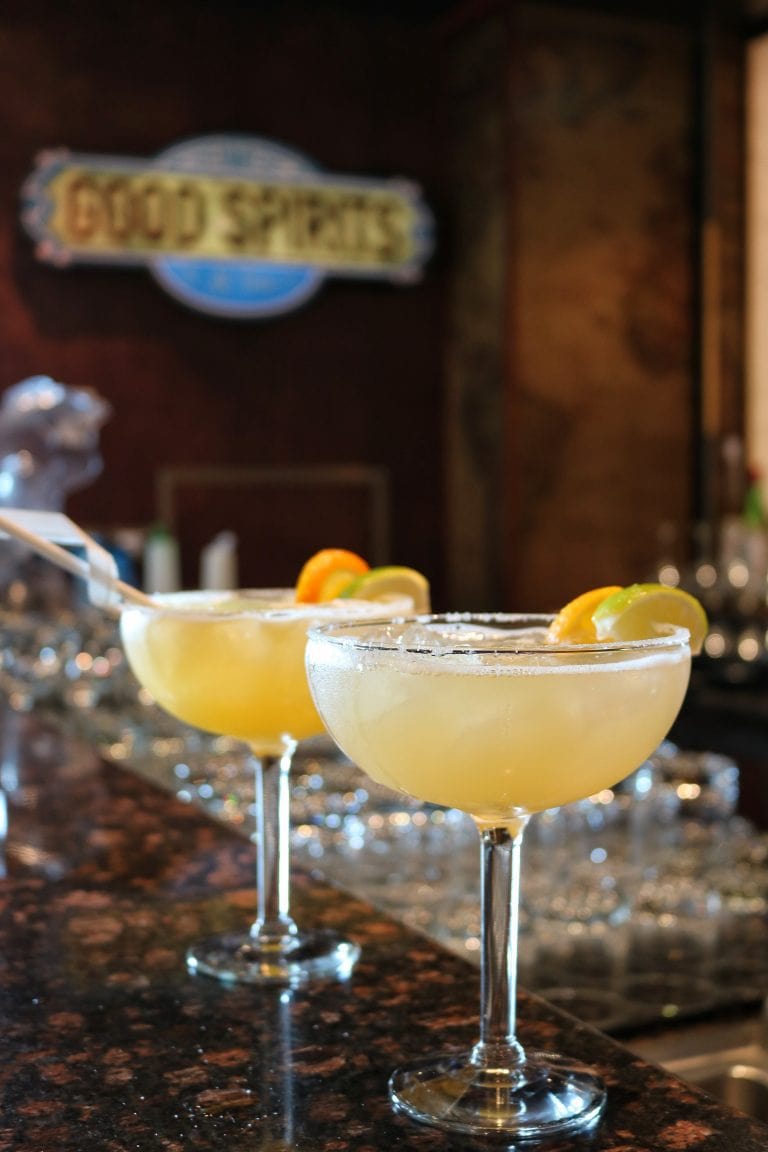 Are the Princess Seacations Worth It?
None of these restrictions really affected my enjoyment of the cruise much, and I can see it's just Princess Cruises taking safety seriously. All in all, I had a fab time on my Princess Cruises Seacation!
If you want a proper holiday, with plenty of relaxing time, a few pools, maybe a relaxing spa treatment, and LOTS of eating and drinking… then this really does it all.
Of course, if you don't want to spend all your time at sea, then there are lots of Princess Seacations cruises with stops around the UK too.
But for me, four days of relaxing at sea with pools, hot tubs, cocktails, and regular entertainment to keep me busy felt like exactly the holiday I needed this summer!
Pin this Post