Some posts on this site contain affiliate links. If you book or buy something through these links, I earn a small commission (at no extra cost to you). Take a look at my privacy policy for more information.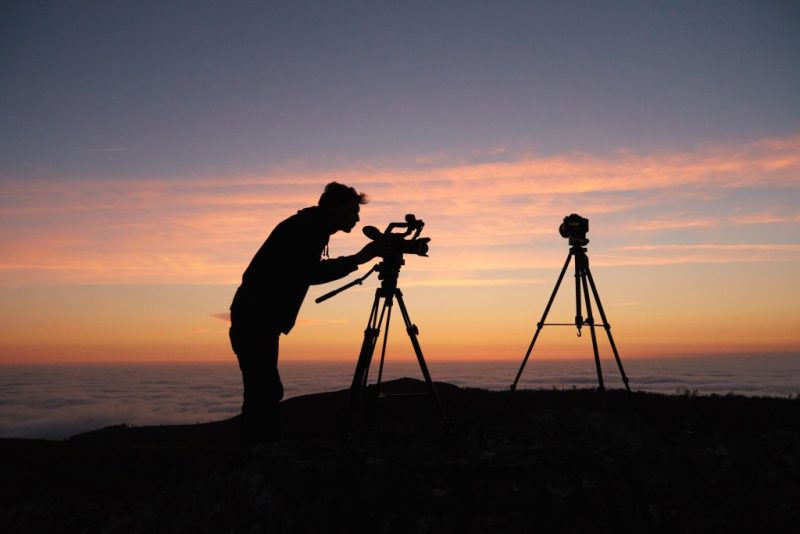 Want to capture your travel memories in the best way possible? These are a few must-have travel photography accessories to help take your shots to the next level!
Over the years as a travel blogger, I've picked up quite a few travel photography tips. I also have a degree in photography, but as anyone who's studied any art-based subject at uni will know, that essentially means a degree in bull****ting about what your work "means" on an existential level!
Out in the real world, though, I've had hands-on experience, got tips from some amazing photographers, and really learnt a lot about applying my theoretical skills in practice.
Slowly but surely, I've also built up my travel photography equipment; investing in a decent DSLR and a few high-quality accessories to take my travel snaps to the next level.
With all this knowledge knocking around in my head, I decided it was high time I did a little something with it. So, I've teamed up* with Calumet Photographic to bring you this round-up of my essential gear for travel photography.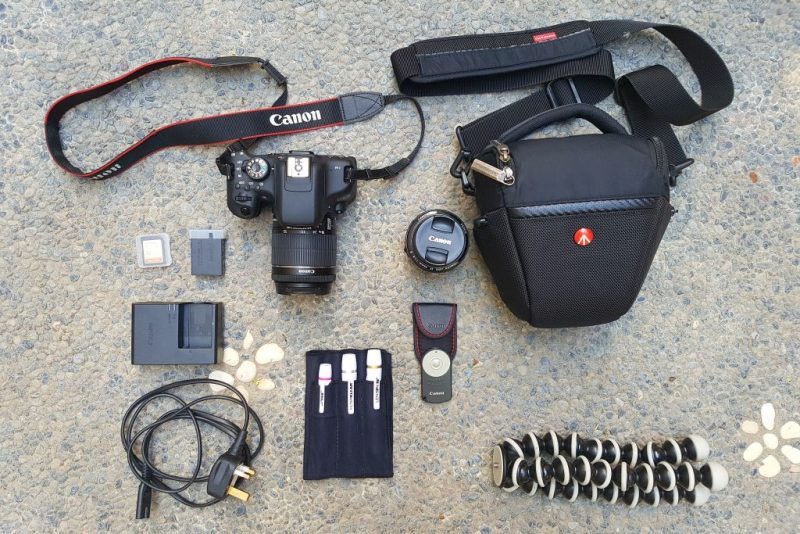 Essential Travel Photography Accessories
The most important piece of advice I can give you is to buy your travel photography gear from a reputable brand. And no, I'm not just saying that because I'm working with Calumet on this post.
It's because cheap brands and knock off imitations can genuinely cause damage to your camera, and usually aren't quite as good. Your DSLR probably cost you hundreds of pounds, so why put it at risk?
Buy from a decent brand that you trust, avoid buying from places like eBay, and check that your getting a genuine product. Most camera equipment comes with a serial number, which you can check on the brand's website to make sure it's a genuine item and not a knock off.
For me, it's important to only travel with the basic essentials, since it all has to fit in my luggage and I have to carry it myself. I also look out for space-saving and lightweight alternatives when I can. So, this is all the travel photography gear I travel with…
1. DSLR and Lenses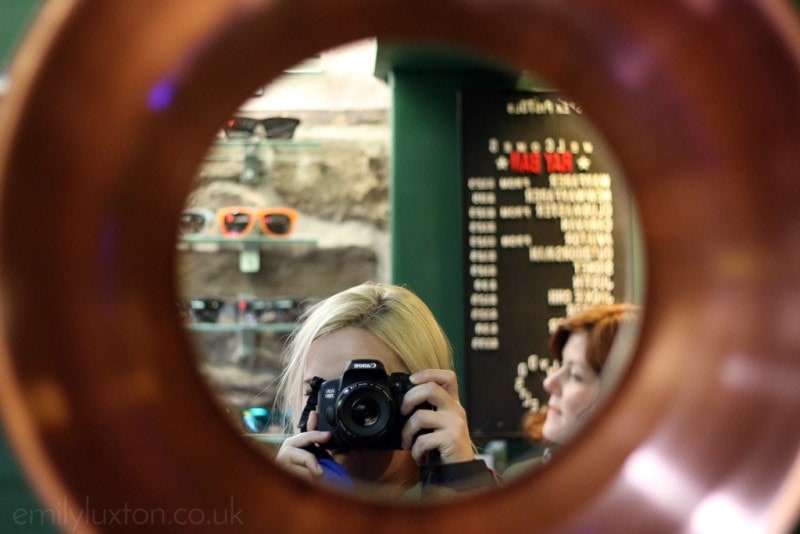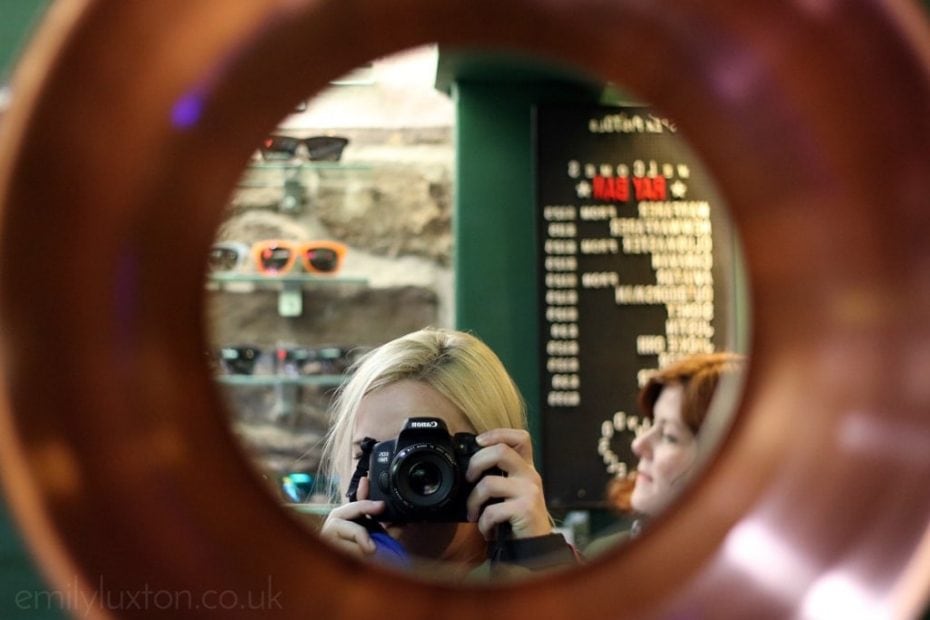 Obviously, the most important bit of kit is the camera itself, and the lenses you use with it. This post is about travel photography accessories, so I won't dwell on the camera side of things.
I use a Canon 750D, because the WiFi connection and rotating LDC viewing screen are perfect for travel blogging photography. It's also really good quality, perfect if you want to print your travel photos into posters etc.
Because I shoot a lot of food and close-ups, I favour a dinky 50mm lens which goes down to f1.8 for a nice shallow depth of field. Alongside it, I carry the 18-55mm kit lens that came with my camera, because, frankly, it's good enough for my needs, and together the two lenses don't take up too much space. A decent zoom will be the next investment!
2. Spare Battery and Memory Cards
Seems fairly obvious, but they're easily forgotten! The camera battery in my Canon 750D lasts about 3/4 days of inconsistent use, so it's easy to think I won't need a spare battery if I charge it often enough.
Not true! I was caught short in a beautiful monastery in Galicia recently and have carried a spare ever since. Just make sure that you buy the right battery for your camera by getting the product code off your existing one.
And with both batteries and memory cards, make sure you buy a brand you can trust – you generally do get what you pay for!
3. Tripod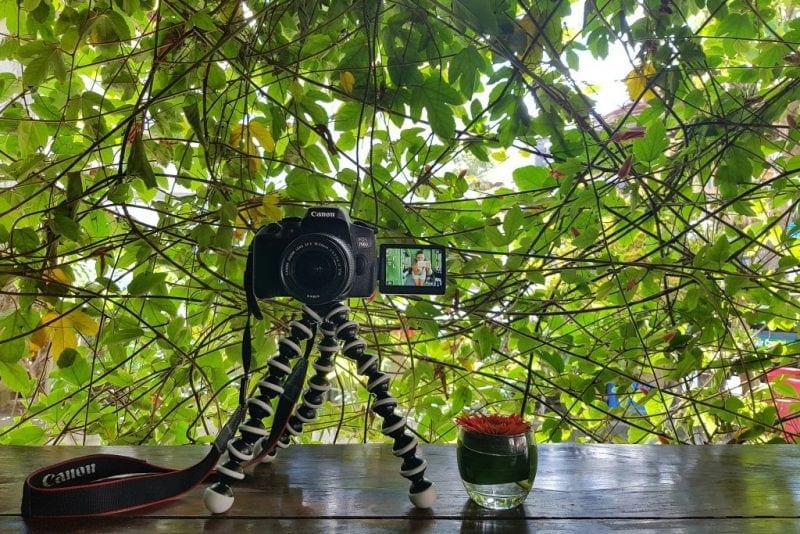 When I was a photography student, my heavy, bulky tripod was the bane of my life. These days I've switched to a Joby GorillaPod tripod.
It looks like a toy and weighs just 320g, but this bad boy is strong enough to support a DSLR camera with a zoom lens (up to 3kg!). It's easily one of the most useful travel photography accessories I've found – and it's also great for filming intros if you're making a travel video, too!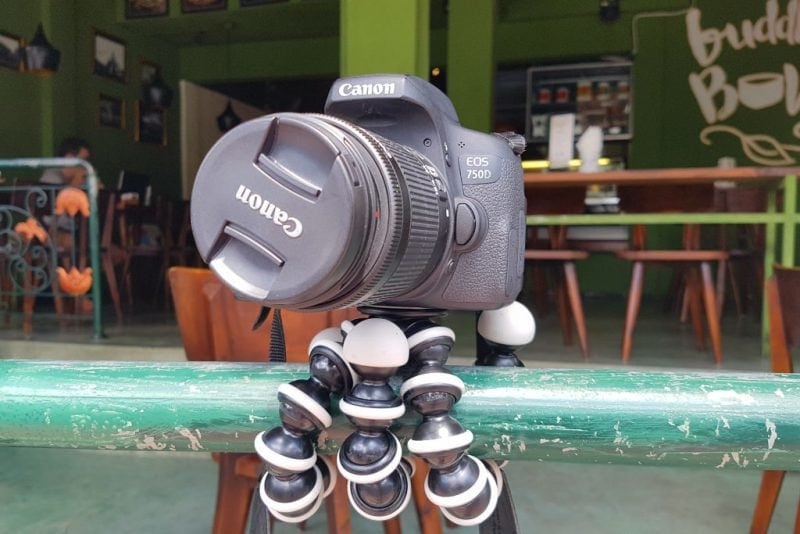 The flexible legs with high-grip rubber feet work as a standard tripod, or they can bend and rotate up to 360°. So you can also wrap the GorillaPod around things like posts, fences, or tree branches to hold your camera steady.
Perfect for getting long exposures and shooting in low light without camera shake, or for taking that all-important jump shot when one's around to shoot for you. Speaking of which…
4. DSLR Remote
Getting pictures of yourself when you're travelling solo can be tricky. Until recently, I was using my camera's timer function, but only when I could really be bothered. The process of running back and forth from my camera and trying to pose for the count of ten just isn't a fun one! Recently, I discovered the Canon R6 Remote Control.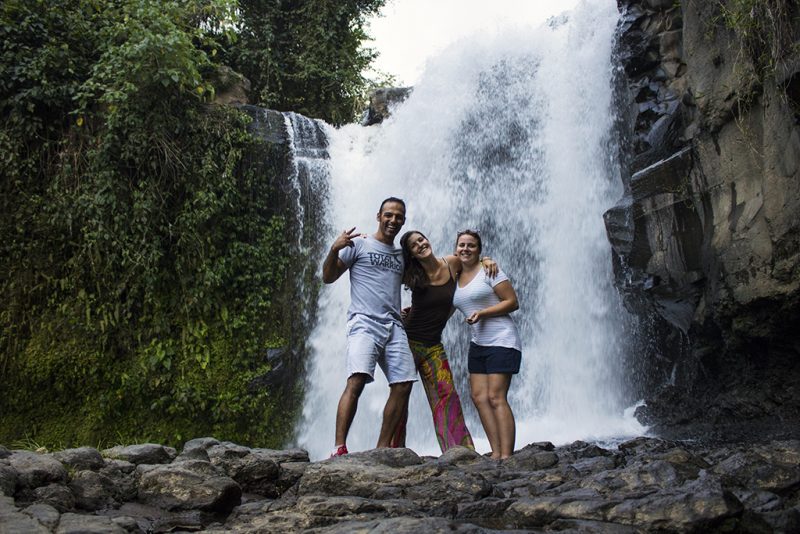 It uses infra-red to pair up with my Canon and control the shutter, and it either takes shots instantly or with a two second delay. It's perfect for self portraits when I'm travelling solo! The remote is also really handy for taking a long exposure shot with a tripod, since even pressing the shutter button can cause camera shake. I love this little baby, which is small enough (9.1 x 6.4 x 1.4mm) to slip into my camera bag's side pocket no problem.
Update: the R6 appears to have been discontinued, but this wireless remote control is compatible with most Canon cameras.
5. LensPen DSLR Pro Cleaning Kit
Confession time. I have a naughty tendency to use my sleeve or the bottom of my t-shirt to wipe my lenses when they're dirty. Shock, horror! (Please don't tell my old teachers).
I bet you do it too, don't you? It's not good for the lens, though. Your clothes might feel soft, but they could have tiny fibres in them which are damaging your lens. Luckily, I have found a solution.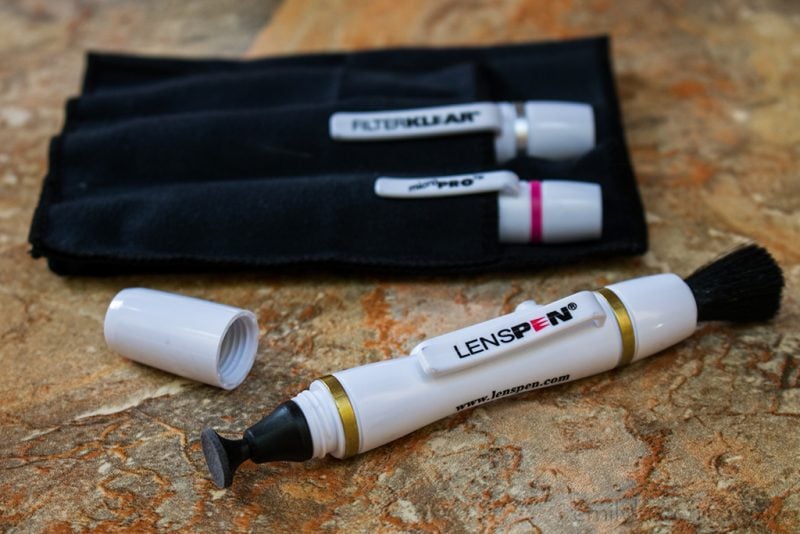 Lenspens are small gadgets that look like marker pens. One end has a retractable brush to remove dust and small particles. The other has a small cleaning tip covered with an invisible carbon compound. Carbon molecules can absorb huge amounts of oils and contaminants, so this is a really effective cleaning tool.
Microscopes show that the results are better than using microfibre cloths, and even with the naked eye I can see it does a much better job than my t-shirt! The Lenspen DSLR Pro Cleaning Kit comes with three pens (plus a microfibre cloth): one for your lens, a smaller one for filters, and a really teeny one for your viewfinder. If you only buy one piece of travel photography gear, make it this one.
6. Filters
There are a lot of different filters you can use to help improve different kinds of photographs. They simply pop on top of your lens to add a different effect or enhance the images, and they have the added bonus of protecting your lens too! Take a look at this round up from Fstoppers of the different filters and what they might be used for, to help you choose which filters would best suit your preferred photography type. For travel, the two basics would be:
Ultraviolet Filter
There's some debate about using UV filters since they can in theory reduce image quality very slightly. But they are also used to reduce the bluish tones caused by UV light in very bright sunshine, and and can help reduce glare and unnecessary reflections. Many photographers leave a UV filter on at all times, particularly because their effects are subtle and the filter offers extra protection.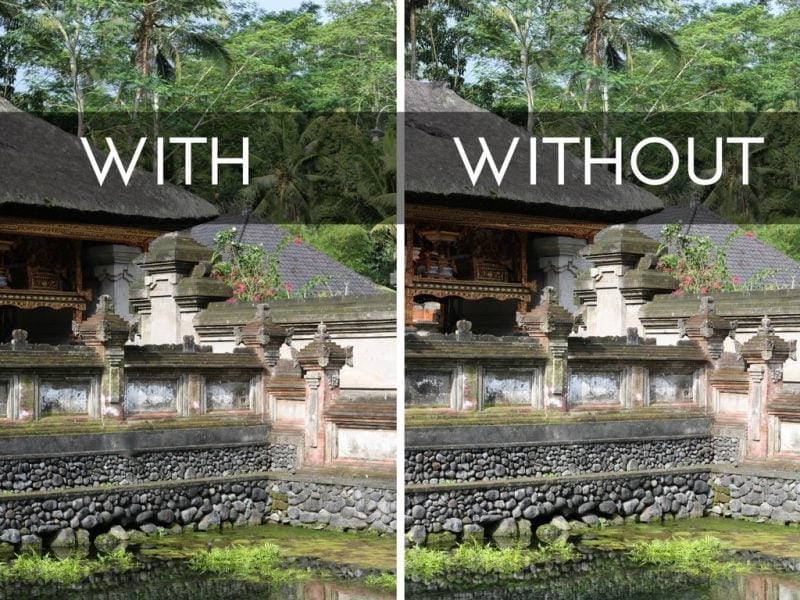 Polarising Filter
These are used to filter out unpolarised light. Yep, I don't really know what that means either! What you need to know is that a polarising filter will help darken skies, reduce reflections, increase contrast, improve colours, and suppress glare – especially from water surfaces. It's a very handy all-rounder, especially for shooting in nice sunny conditions. The Calumet Circular Polarising Filter also has a rotating mount so you can adjust the enhancement.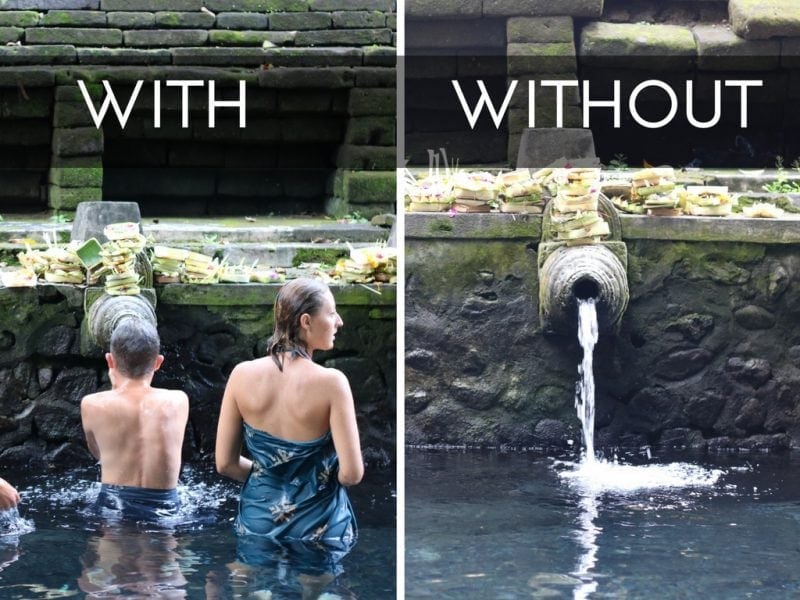 Are there any travel photography accessories or pieces of equipment you never leave home without? I'd love to hear your tips – so scroll down to leave a comment!
*Calumet supplied some of the products mentioned in this post free of charge in exchange for a review. As always, all words and opinions are my own.
Pin This Post: