Some posts on this site contain affiliate links. If you book or buy something through these links, I earn a small commission (at no extra cost to you). Take a look at my privacy policy for more information.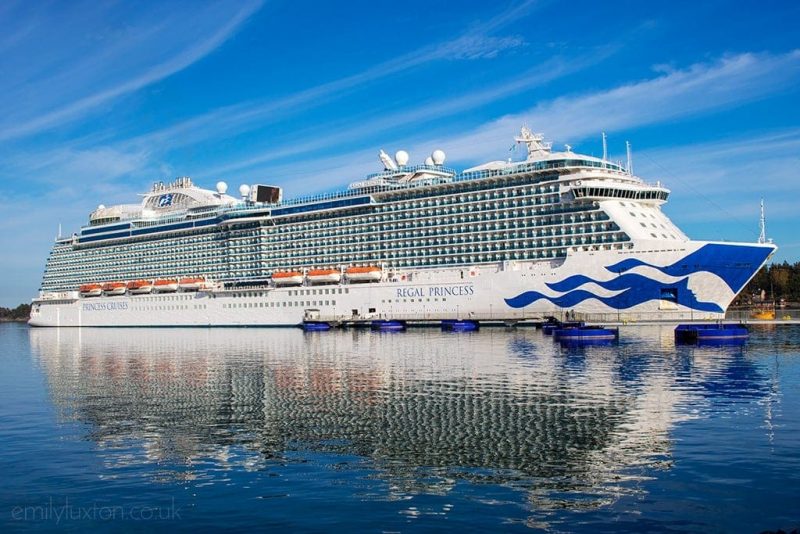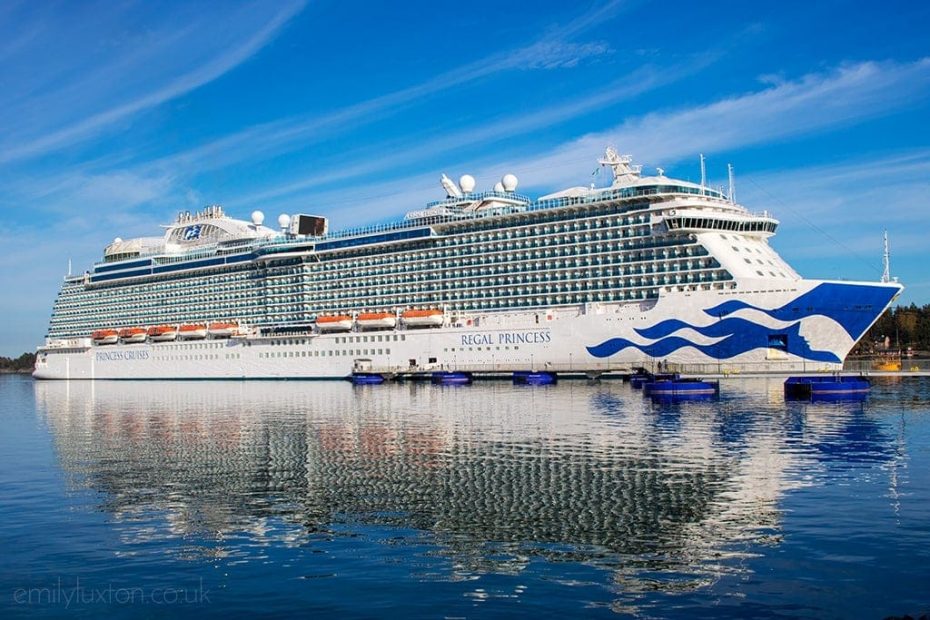 My review of the 11-Night Scandinavia and Baltic Cruise from Princess Cruises, onboard the Regal Princess.
It was the trip of a lifetime. A 10 day Baltic Cruise through Scandinavia and Russia with Princess Cruises. From Berlin to Oslo, by way of Tallinn, St Petersburg, Stockholm, Helsinki, and Copenhagen… this was a dream itinerary for me and a trip I was very excited about.
But what about the ship itself? This is both a review of the Regal Princess and all its amenities – as well as a review of the 11-Day Scandinavia and Baltic Cruise itinerary.
I'll be covering the whole trip in detail – including a summary of everything I got up to and all my highlights.
Since first writing this post, I've done a second trip onboard the Regal Princess: a 4-night cruise around the UK. So I feel like I know the ship pretty well by now – and I have several more blog posts covering pretty much everything you could want to know about the Regal Princess.
For now, though, here's my review of the 11 Day Scandinavia and Baltic Cruise on the Regal Princess…
Disclaimer: My trip was kindly supported by Princess Cruises in collaboration with Traverse Events. As always, all words and opinions in the post are my own and unbiased.
READ MORE: 9 Reasons to Book a Summer Seacation with Princess Cruises
Is the Regal Princess Baltic Cruise For Me?
Or: Isn't Cruising Just for Old People?!
Until I went on my first cruise a couple of years ago, I was dead against the idea of cruising. In my head, a cruise ship was a giant floating resort that I'd be trapped on, surrounded by retirees who hated travel and were only there for the all-you-can-eat buffet.
But the reality is quite the opposite. Dan (who is an awesome blogger) has put it much better than I could in his cruise FAQs post, but to sum up I can say that cruising is a great way to travel, and not exclusively for the older market.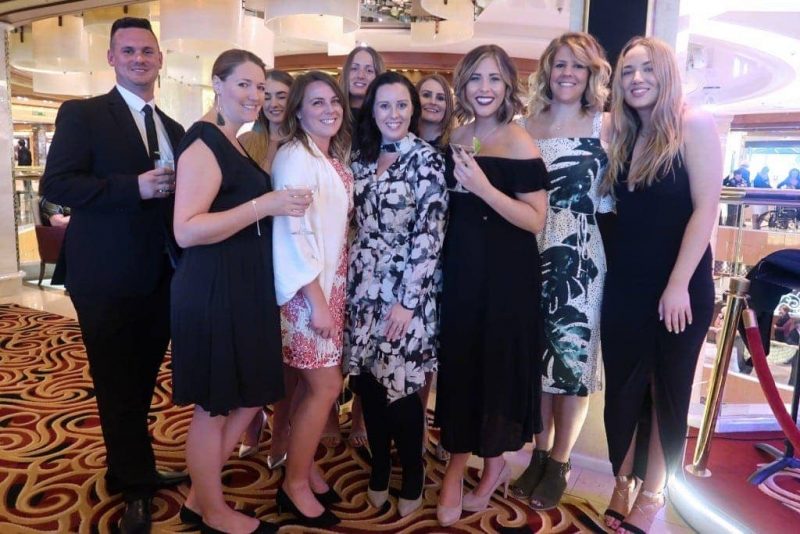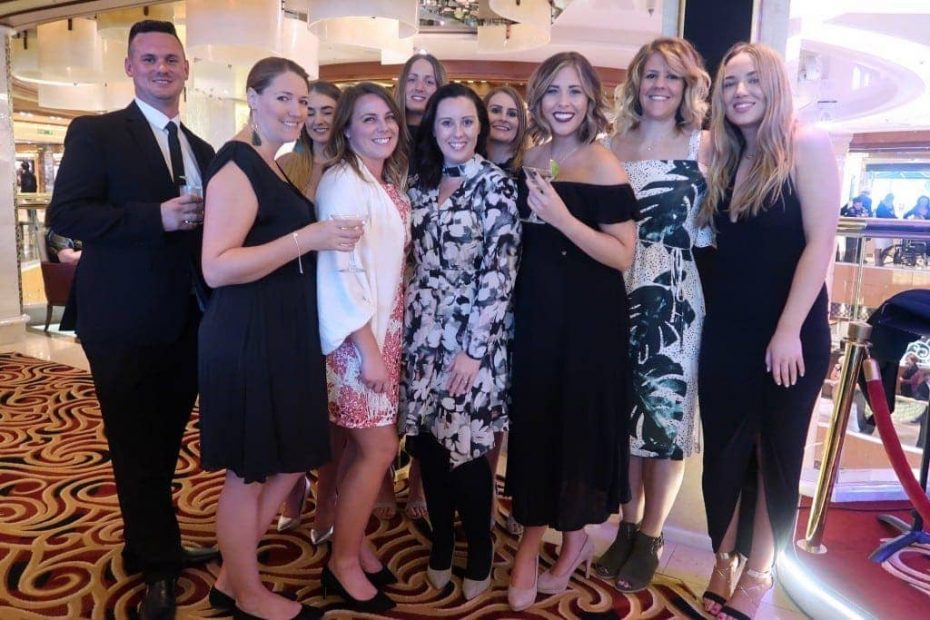 This cruise really is perfect for anyone – especially for someone who wants to see a lot of Scandinavia in a short space of time. Cruising is kind of like a mini tasting menu – you see a small amount of a lot of places, and you can use the experience to decide where you want to revisit. The added bonus of this particular Regal Princess cruise is that you can visit St Petersburg without a visa – for two whole days!
The Regal Princess has facilities and fun stuff for all ages. A lot of the organised activities were perhaps better suited to an older crowd (I'm not really a fan of ballroom dancing)… but then again I'm not the kind of person who likes organised activities. And I think everyone can enjoy their way through the collection of pools, hot tubs, and bars on board!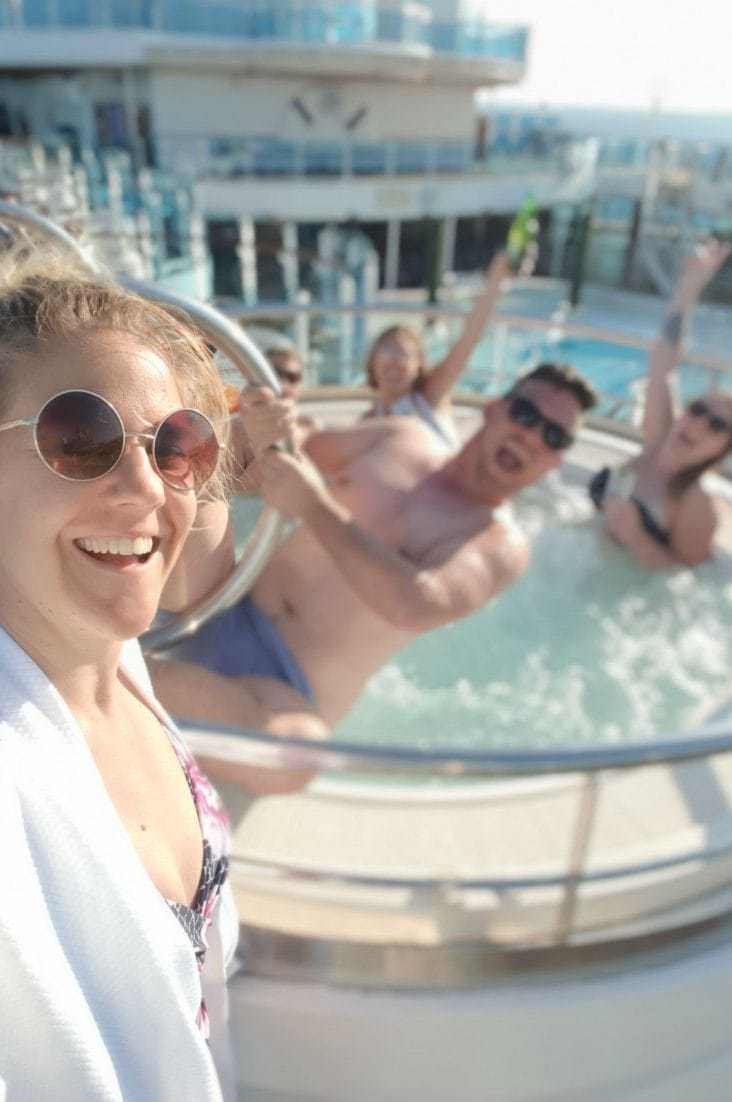 READ MORE: 12 reasons to take a cruise in your 20's and 30's. Great post from my cruise buddy Jess!
Regal Princess Baltic Cruise Itinerary – 11-Day Scandinavia and Russia Cruise
For me, the biggest draw with this particular cruise was the itinerary. The 11 night cruise takes you all over the Baltics, calling at some of Scandinavia's prettiest cities.
And in the middle, there are two whole days in St Petersburg. Normally it's pretty tough to get a tourist visa for Russia, but if you visit on a cruise and have an official tour booked you can enter the country visa-free. Which is a massive selling point!
The normal itinerary starts and ends in Copenhagen*, but we did a slightly altered version of the full trip. Instead, we started in Berlin Warnemunde and ended in Oslo – but we still saw all the stops and got the full experience of the ship. These are my highlights of the Baltic cruise itinerary…
*This is the biggest turnaround, but you can tailor your cruise to suit. Guests can also embark/disembark in St. Petersburg, Berlin (Warnemünde), and Helsinki.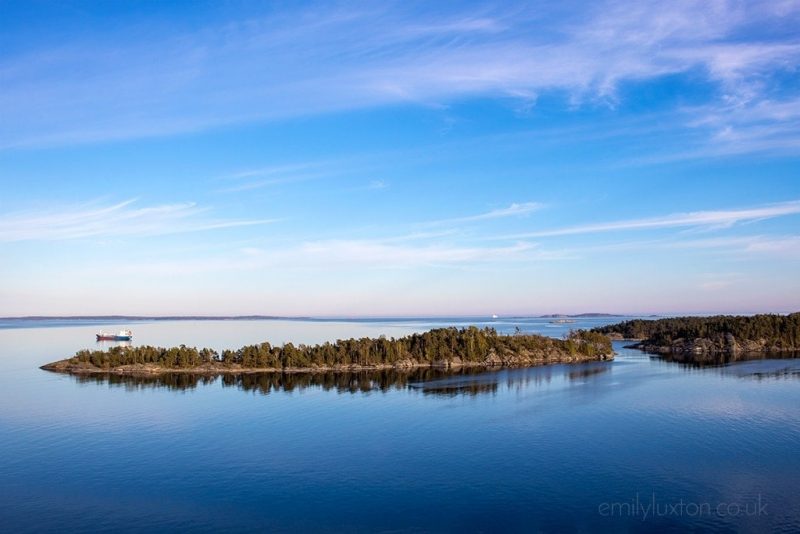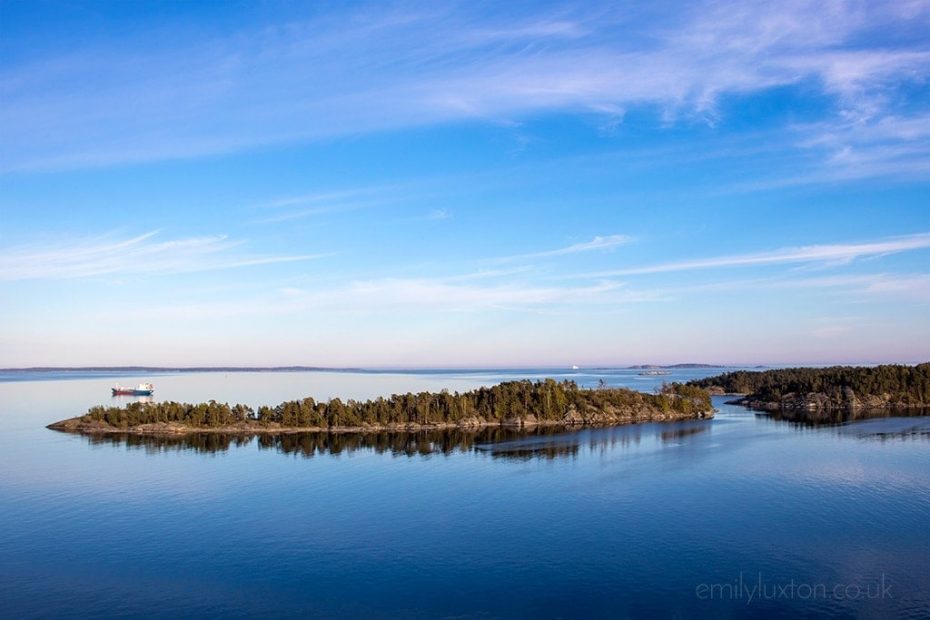 Tallin, Estonia
Tallin is normally the third stop of the cruise, but instead it was our first – after a full sea day sailing from Warnemunde. I thought it was a really pretty city, and had a fun day there, but I think one day in Tallinn was plenty of time to see most of the city so it makes a great cruise stop. We weren't on a tour and just explored Tallinn at our own pace – the city centre is pretty small and walkable so this definitely isn't somewhere you need a tour for.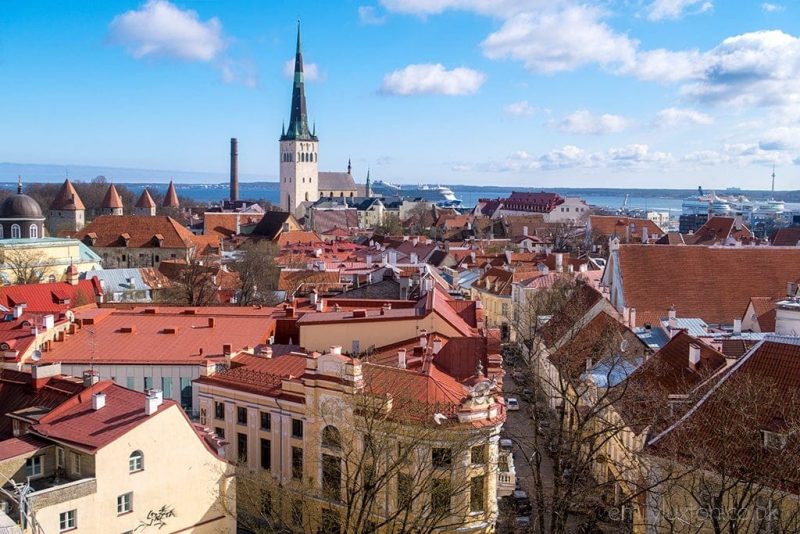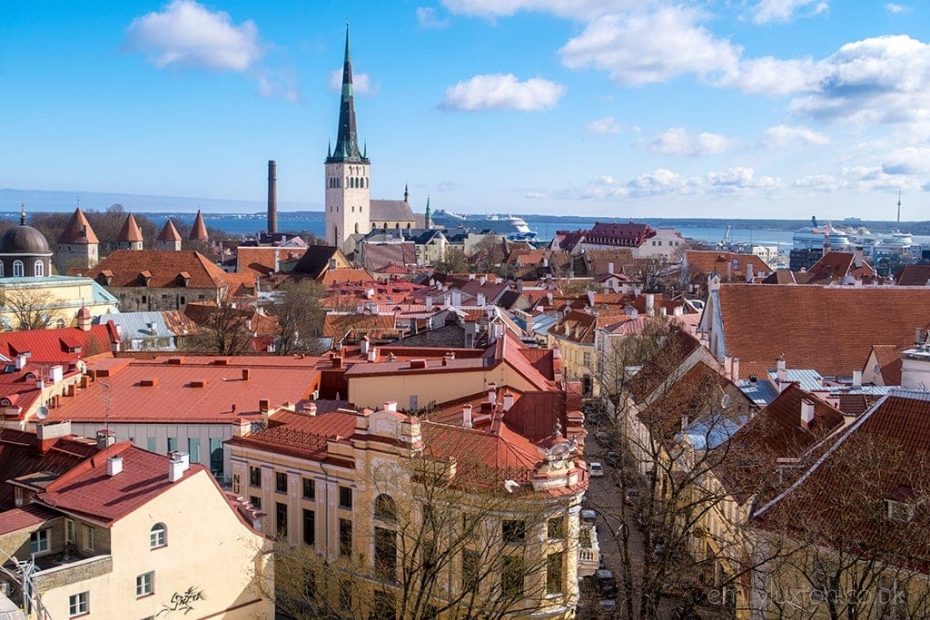 We started the day in the Old Town, exploring the beautiful churches and pretty cobbled streets. After an extortionately priced coffee in the Raekoja Plats Square, we wandered down to the KGB museum. The tour of the secret 16th floor of the Hotel Viru was fascinating and hilarious (the guide kept making jokes that no one seemed to get). Finally, we spent the afternoon exploring Kalamaja district – a reclaimed industrial area from the Soviet era that's become a hipster hotspot.
St Petersburg, Russia
For me, the massive draw of this Baltic cruise on the Regal Princess was getting two full days in St Petersburg. Russia is a country I've always wanted to visit, and St Petersburg in particular (thanks mostly to the movie Anastasia).
Because you have to have a tour booked to see the city, we booked the Best of St Petersburg 2-Day tour through Princess Cruises. It took in all the major highlights of St Petersburg – which I covered in this blog post, along with lots of gorgeous photos of the city. We also booked to see Swan Lake at the Alexandrinsky Theatre. It was absolutely one of my highlights of the cruise, and something I really recommend.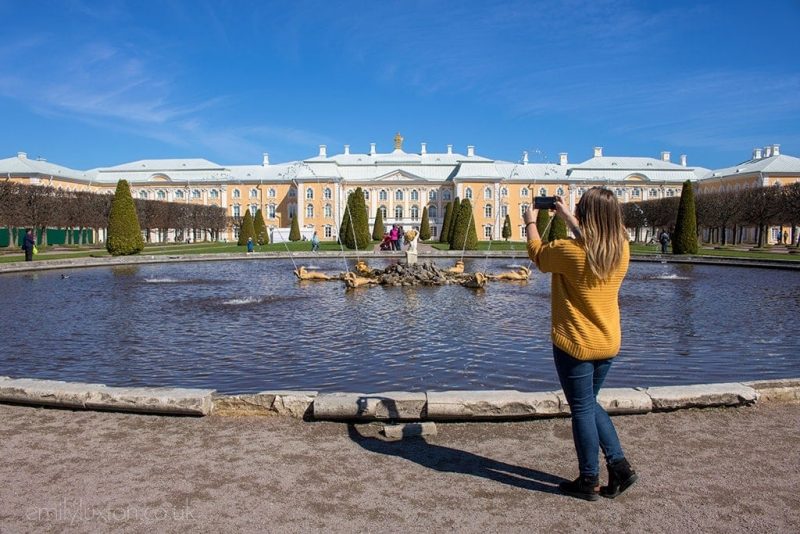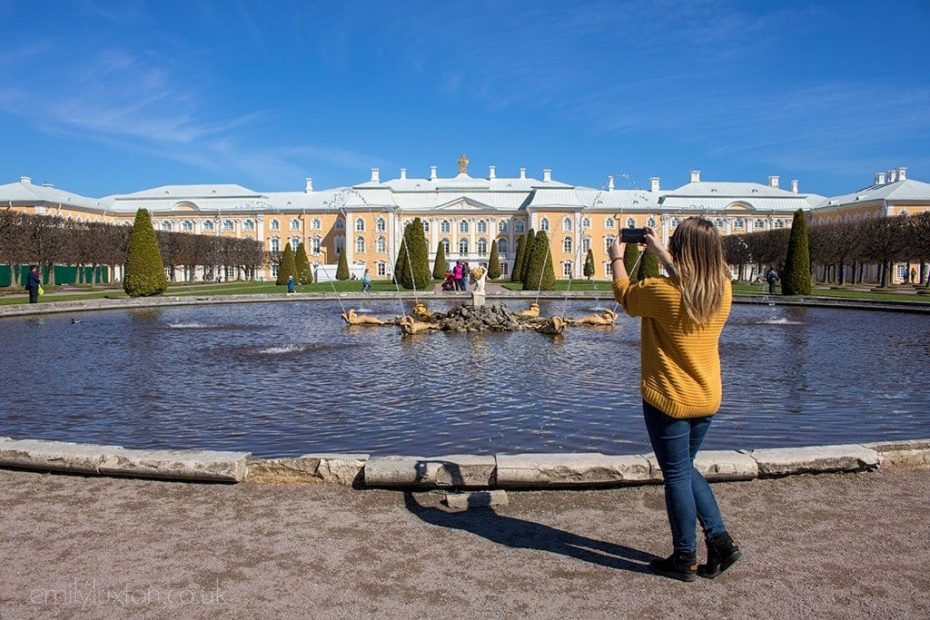 Helsinki, Finland
After two full days in Russia, a half-day in Finland felt a little short. But we still packed it full of fun stuff with the Helsinki by Land and Sea tour. A cruise through the Helsinki Archipelago felt like a dreamy way to start the day, out in the fresh air with densely forested islands on either side and the dazzling blue of the Baltic glinting away.
Back on land, we had a whistle-stop tour of Helsinki's highlights, before a couple of hours of downtime. It definitely left me wanting more of Helsinki, and of Finland in general.
READ MORE: Island Hopping in the Finnish Archipelago – all about my last trip to Finland.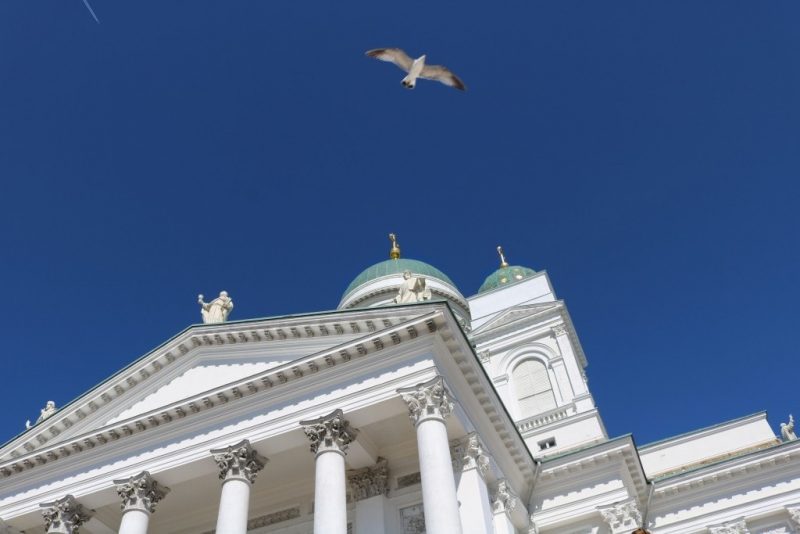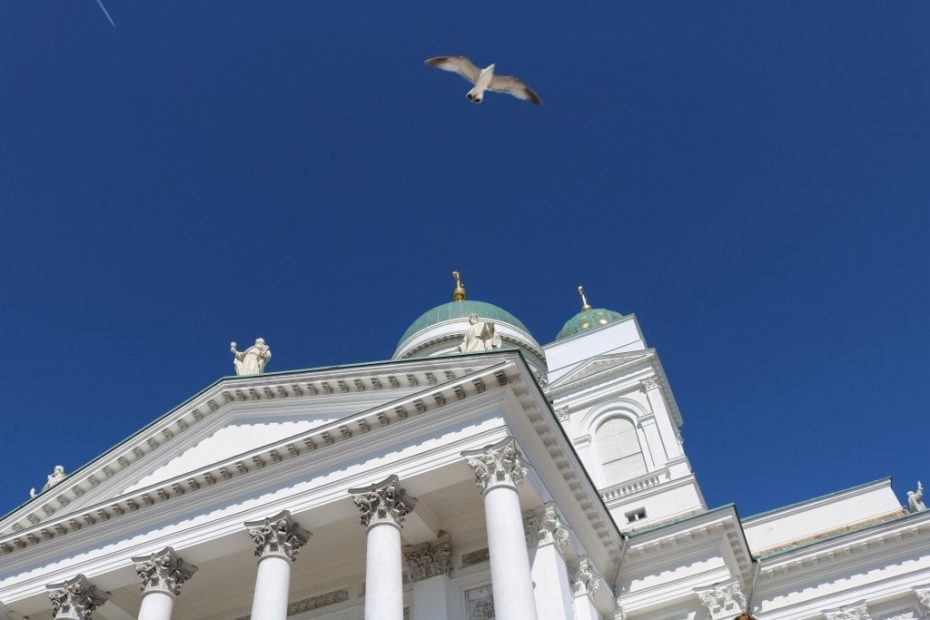 Stockholm, Sweden
After spending several days in Stockholm a couple of years ago, this was familiar territory for me – which is good as one day never feels like enough time for this city! It was lovely to spend a sunny morning exploring Gamla Stan, the colourful old town, and stop for fika (the Swedish ritual of having coffee and cake with friends).
For lunch, we swung by one of Stockholm's most famous restaurants – Gondolen. It's suspended in a crane-like metal structure above the city's port, and has some seriously amazing views. Along with excellent Swedish food!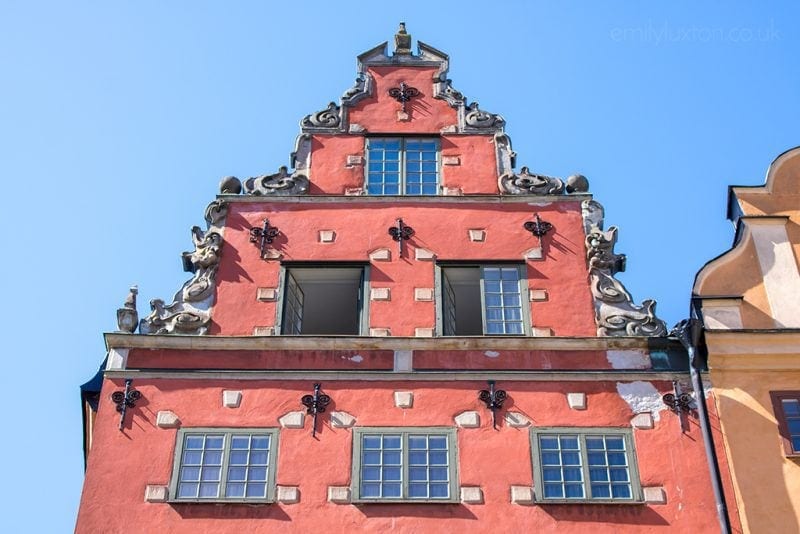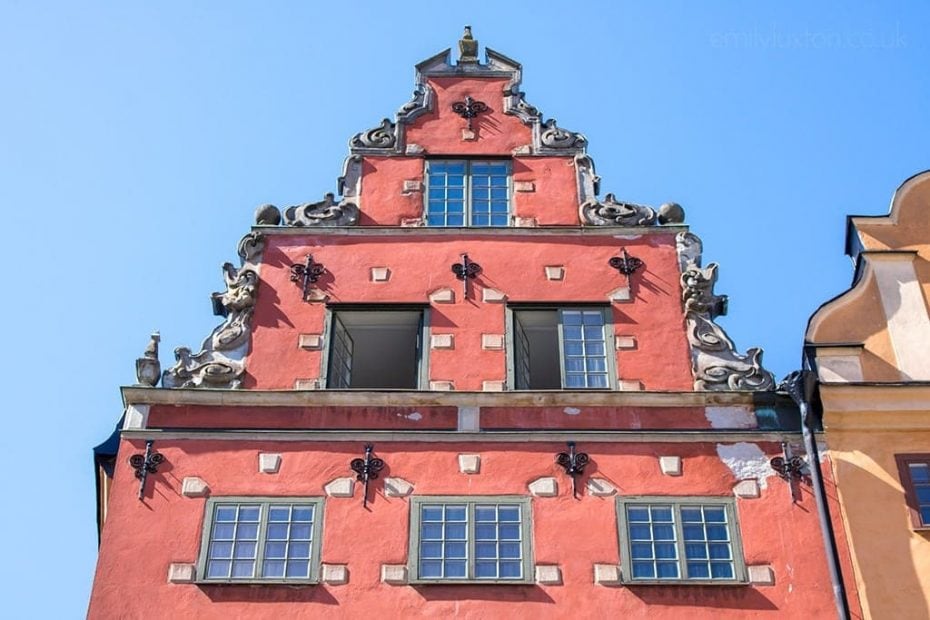 Copenhagen, Denmark
Normally the first port of the cruise, for us Copenhagen was the penultimate stop. It was a gloriously sunny day, and we made the most of it with a bike tour of the city. The bikes were electric, which made life easier – but even so, my personal recommendation would be to take a bus from the port to the city centre before beginning a bike tour. It was a nice intro to Copenhagen and we were able to see a lot of the city's most famous sights. And I loved just cycling around in the sunshine, soaking up the ambience of the city.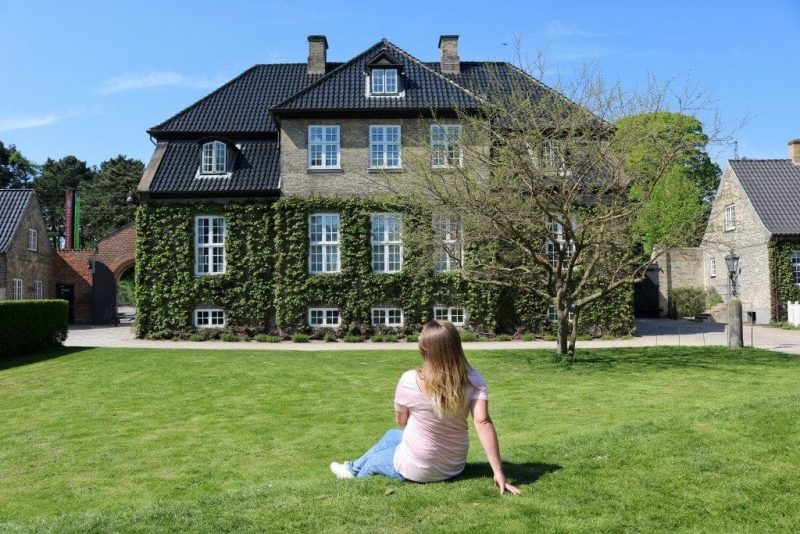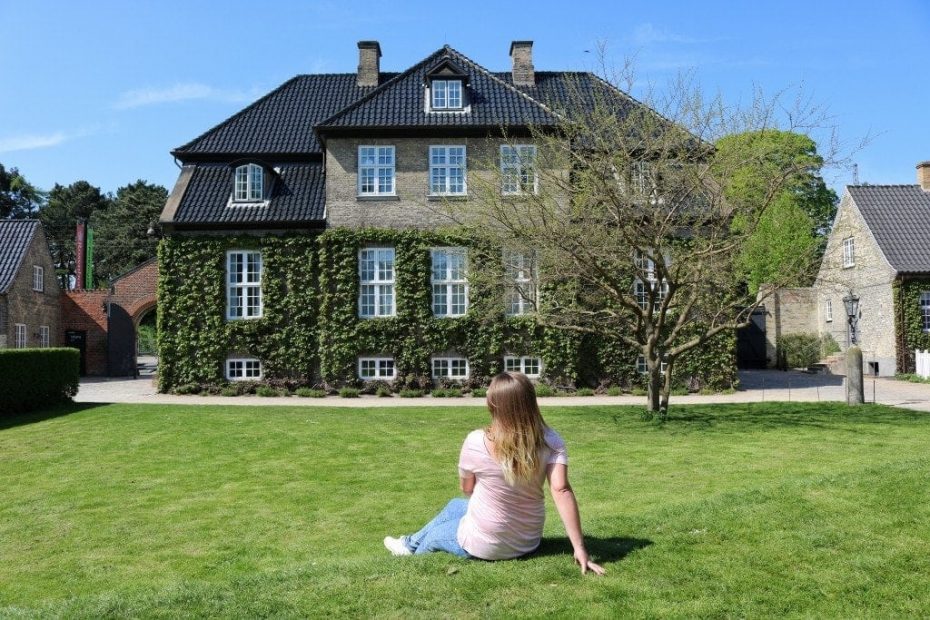 Oslo, Norway
We didn't have long in Oslo as we had to leave in the early afternoon to catch our flights. But Norway itself is a country I'll definitely return to, and I'd like to spend at least another day in Oslo to see it properly. What I did see was a modern, cool-looking city with a LOT of trendy coffee shops.
Apparently, Oslo is known for architectural innovation – and the cubic glass shapes of the Opera House on the water's edge were a pretty good example of that.
As the cruise ends in Oslo, you could easily extend your trip to see more of Norway. You could also visit Bergen, or head to Flåm and the Aurlandsfjord area for a couple of days to explore the fjords and surrounding villages!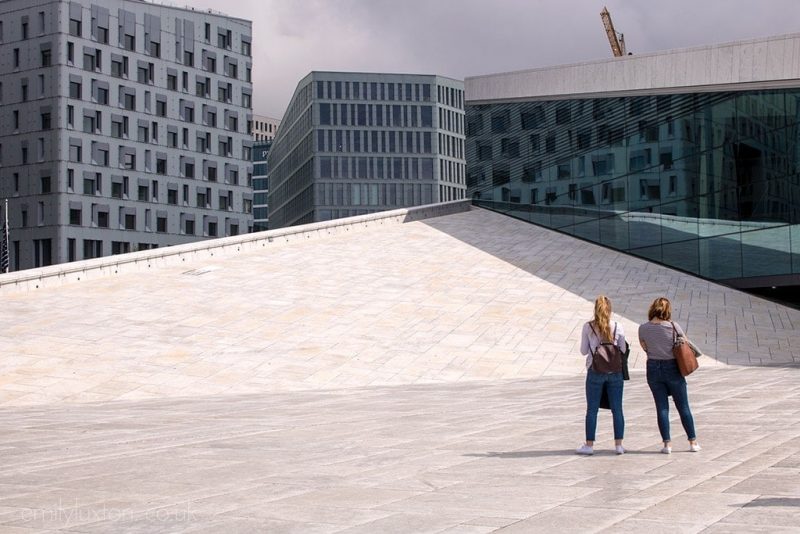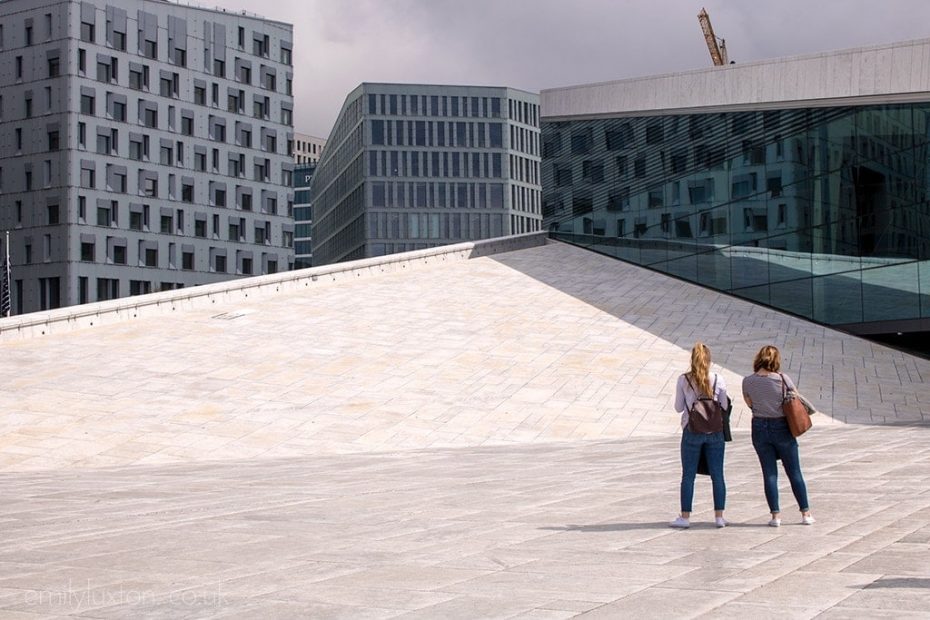 All in all, it was an incredible itinerary with a lot of great stops. And as I said before, it's a great way to sample a lot of this part of Europe in a short space to time. I definitely left most cities wanting more, and I'm already forming some plans to revisit a few of my favourites.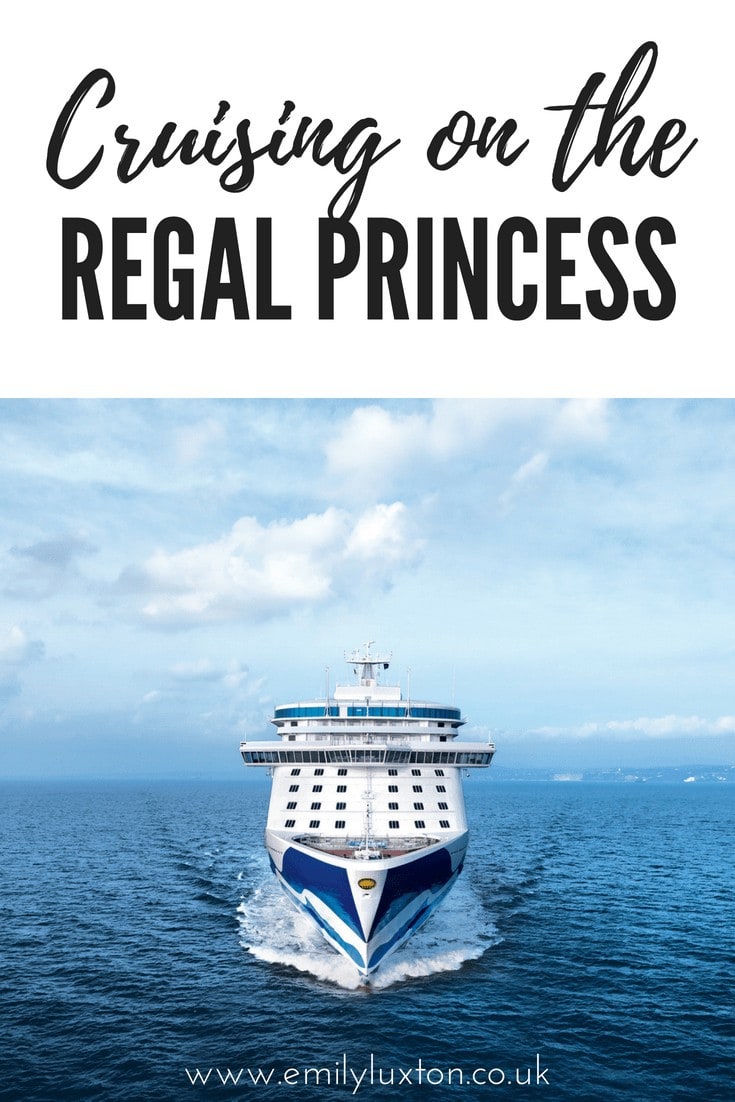 My Regal Princess Review: The Cruise Experience
This was my first time travelling with Princess Cruises, and only my second ever cruise, so I had no idea what to expect. And while the itinerary was absolutely the biggest draw for me – I was excited to discover a new ship experience!
Cruising, in general, has a bit of a reputation, as I touched on above. It can sometimes be seen as too formal, or aimed at an older audience. But a cruise is whatever you make of it. The Regal Princess is a huge ship with loads of facilities and amenities, so guests can do whatever makes them happy. For me, that was mostly enjoying my leisure time, hanging out with my friends, and getting tipsy in the hot tub!
READ MORE: My UK Seacation with Princess Cruises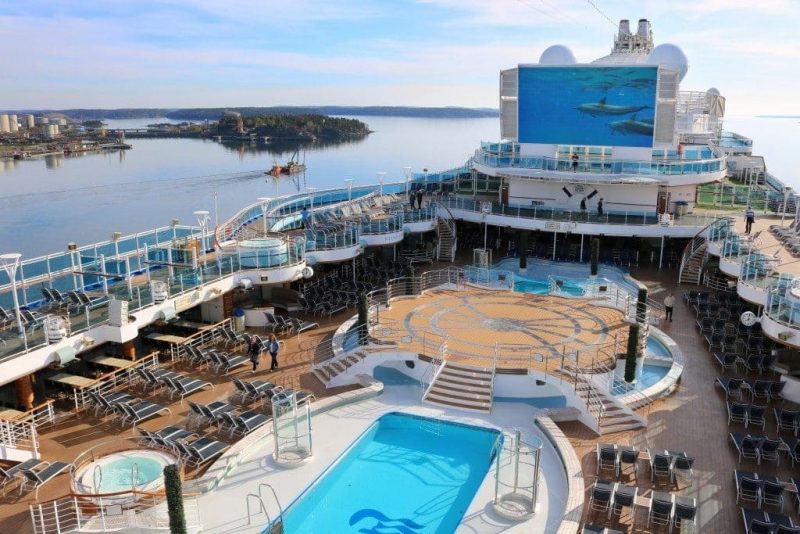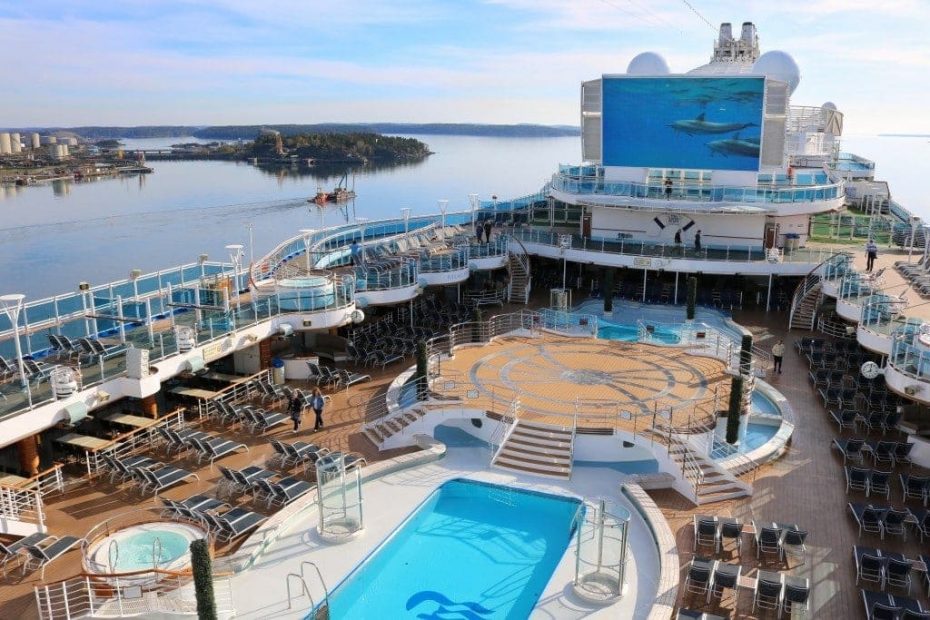 There's a huge schedule of activities every day, featuring everything from tango lessons to Russian doll painting, but not much of it appealed to me. That doesn't mean I had nothing to do, though. I had over a dozen bars to explore, seemingly endless food to sample, multiple pools and hot tubs to unwind in, and the occasional outdoor cinema experience. And that was plenty to keep me busy for eleven days!
READ MORE: 17 Things to do on a Regal Princess Sea Day
Service
Service is always a big thing for me when it comes to travel, and on the whole, I thought the service on board the Regal Princess was fab. Particularly in the restaurants and bars. Our waiter Edgar from the Symphony Dining Room deserves a special mention, as do Peter, Prakash, and the rest of the team at Club 6. Everyone in the bars and restaurants was super friendly and really made us feel welcome. The only thing I felt was lacking was a poolside order service – people didn't come round very often and I didn't love tearing myself away from the hot tub to get another drink!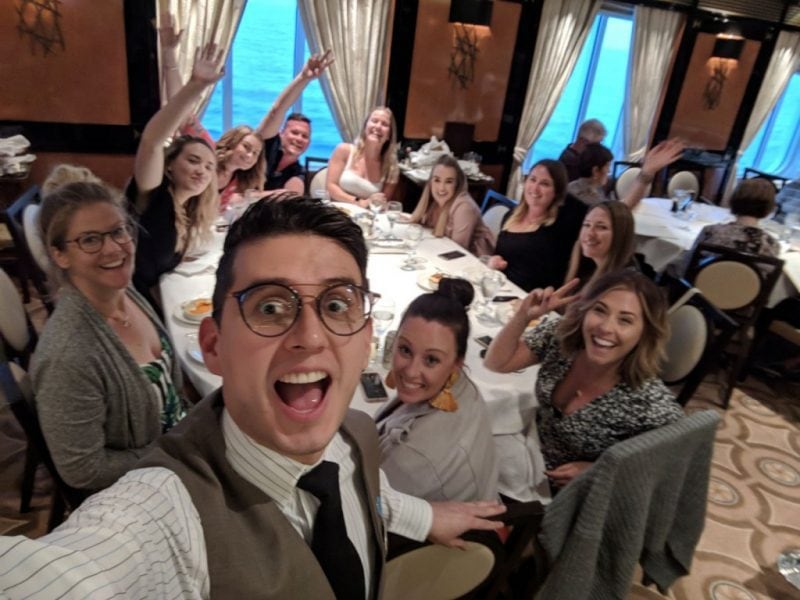 I did think that the staff doing the checks as you got on and off the ship at the port could have been a bit friendlier. If walking into the dining room every night feels like coming home, surely coming back on board should too? I get that they're busy doing a big job and dealing with a LOT of people every day – but it never hurts to smile! On the whole, though, the rest of the ship's staff were amazing and I always felt right at home!
Dining On Board
My favourite thing about cruising – besides the itinerary in this case – is always the food! There's SO MUCH of it, and it's all so good! I've already written a full review of the Regal Princess dining options and a breakdown of all the different restaurants, so I won't dwell on it too much here.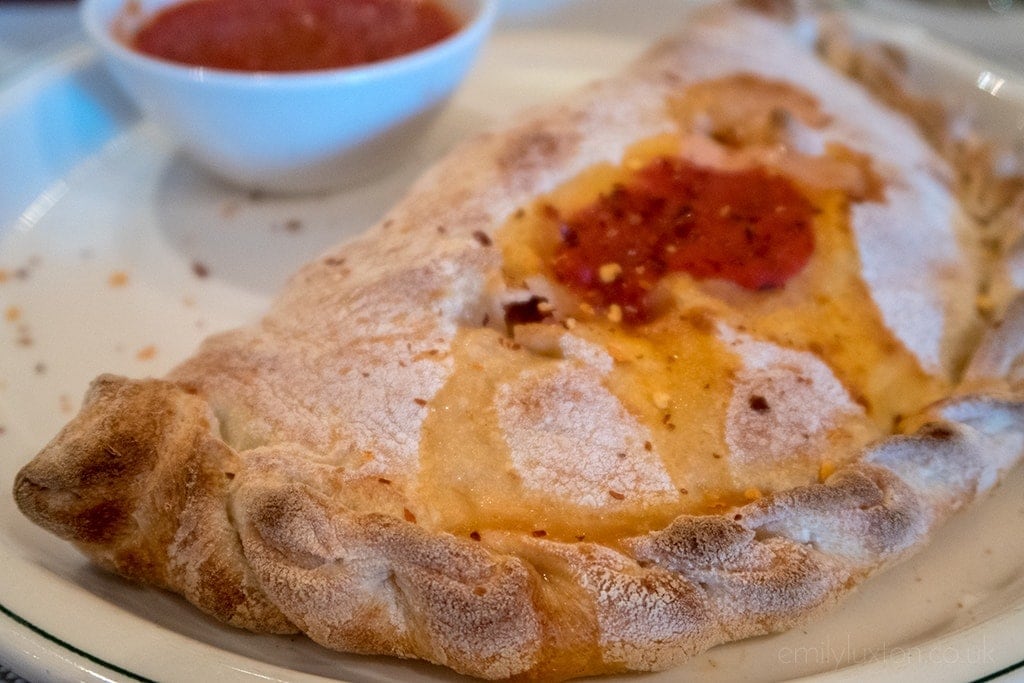 But just in brief, the food on board the Regal Princess was excellent. And the choice is fantastic! There's the main dining room, two enormous buffet restaurants, a poolside grill and pizzeria, a zillion cake options at the 24/7 International Cafe, and Alfredo's pizza restaurant… all included in your cruise fare! Then there are speciality dining options and a few additional restaurants available for an extra charge. There's so much to choose from, and absolutely no way you could get bored of it all. In fact, you could probably eat in a different restaurant every night!
My highlight was the Wine Makers Dinner, which at $40 was – I think – a pretty reasonable option for a special dinner. That price includes all your drinks, and every course is paired with a specially chosen (and generously poured) wine. It's great if you want to try something different or mark a special occasion.
Ship Facilities: Pools, Lotus Spa, and Gym
Pools
If I wasn't in port exploring a new city, chances are I was in one of the hot tubs on the Regal Princess! This was definitely one of my favourite parts of the cruise. We had sunny, cold weather (the winds were literally Baltic!), but there was still nothing better than sitting in the hot water watching the world sail by. Especially with a glass of bubbly in hand!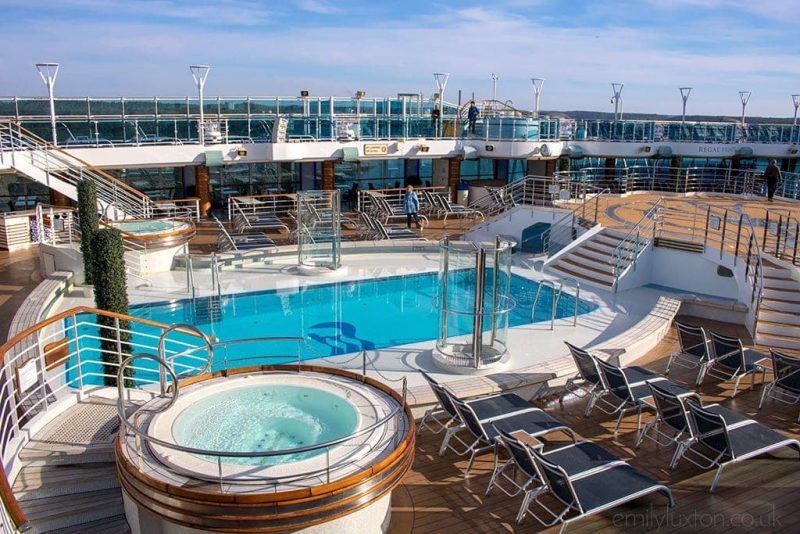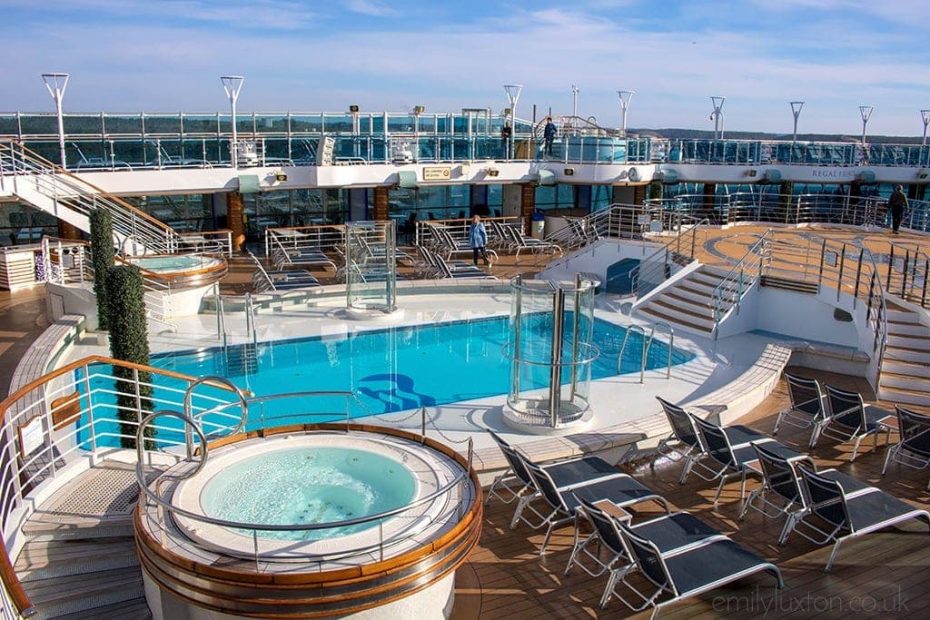 There are three pools on board – two on the main lido deck, and a third in The Retreat, an adults only area near the front of the ship. While the main pool area was often quite busy, we frequently had The Retreat more or less to ourselves – so the two hot tubs there were by far my favourite. Better still, they were within calling distance of the bar, so we didn't have to get out to order a drink.
Gym and Sports Facilities
Confession time – I never once used the sports facilities on board. No surprises there, if you know me! But if you're less lazy than me, or you feel the need to burn off all those delicious breakfast pastries, the Regal Princess has you covered with a wealth of sports facilities on board. My fellow cruiser Charli DID make use of them, and came up with a great list of ways to stay fit and healthy on a cruise. So check that for inspiration, and check the list of sports facilities below to plan all the ways you're going to combat your cruise indulgence:
Fitness Centre with a well-equipped gym and a private aerobics studio
Outdoor Jogging/Walking Track
Center Court – can be used for basketball, tennis, volleyball and badminton
Driving Range
Batting Cage
Simulated Laser Shooting
Lawn Court – a grassy area for putting, bocce ball, croquet and lawn bowling
Game Lounge – including table tennis and virtual gaming with KinectTM systems
Lots of daily activities, from ballroom dancing to zumba to yoga. Check the daily schedule for more details.
Princess Cruises Lotus Spa
This was one area of the Regal Princess' facilities that I made sure to try! The Lotus Spa is a Princess Cruises staple and has been named Best Spa on a Cruise Ship by Spa finder Wellness 365. It's a surprisingly big space, and the ambience inside was fabulously tranquil. On such a large ship, it feels pretty hard to escape all the crowds and noise – but the Lotus Spa felt totally cut off.
I spent a couple of hours relaxing inside The Enclave, the Lotus Spa's thermal suite. Despite being fairly small, it wasn't crowded or cramped inside. It's a really beautiful space with a big hydro-therapy pool (I loved lying slumped on the bubble bench), two steam rooms, and a sauna.
Next, I had a full body Swedish massage in one of the stylishly decorated treatment rooms. It was so relaxing that I actually nodded off towards the end – and had to head back to The Enclave to lie down afterwards! If you have a sea day on your Regal Princess cruise and you need to escape for a while, I highly recommend the Lotus Spa experience.
Regal Princess Cabins
I was in a Balcony cabin on my Regal Princess cruise, and was lucky enough to be right up on the Lido deck near the top of the ship. So the views from my balcony were gorgeous!
Balcony cabins are usually 214 to 222 sq. ft. At first glance, my room looked kind of small, but in actual fact it was surprisingly spacious. The rooms are really well designed to make use of the space, and I liked the enormous wardrobe area. But my favourite part of the room was the bed! Princess Cruises are known for their beds – which have been voted among the best cruise ship beds by Cruise Critic – and I adored mine. It was so comfy, and I found it very hard to tear myself away from it most mornings.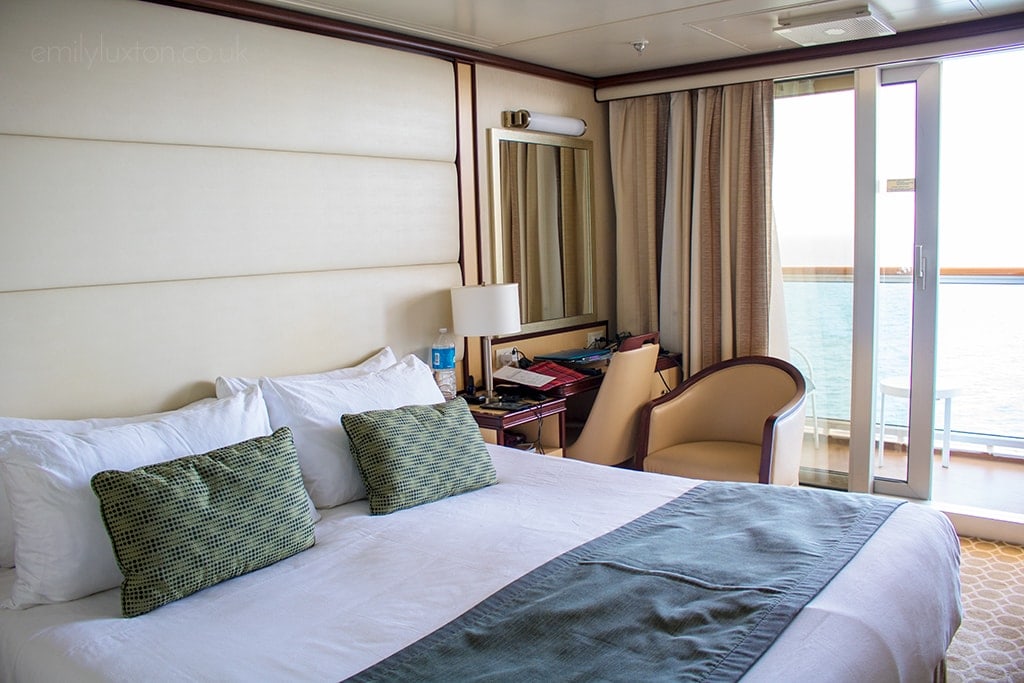 My other highlight was the balcony, a lovely big space with a table and chairs which was perfect for lazing about watching the world – or the sea – go by! If you're not on a tight budget, it's definitely worth the splurge to opt for a room with a balcony. The interior cabins look perfectly nice, but you can't beat waking up to a brand new view from your own private balcony every morning!
Entertainment
As I'm writing this post, I still can't get over just how much there is to DO on board the Regal Princess! I feel like I haven't even touched on half of it. In this Regal Princess review, I'm only really covering the aspects of the ship that I tried for myself – and the ones that I think would interest travellers similar to me.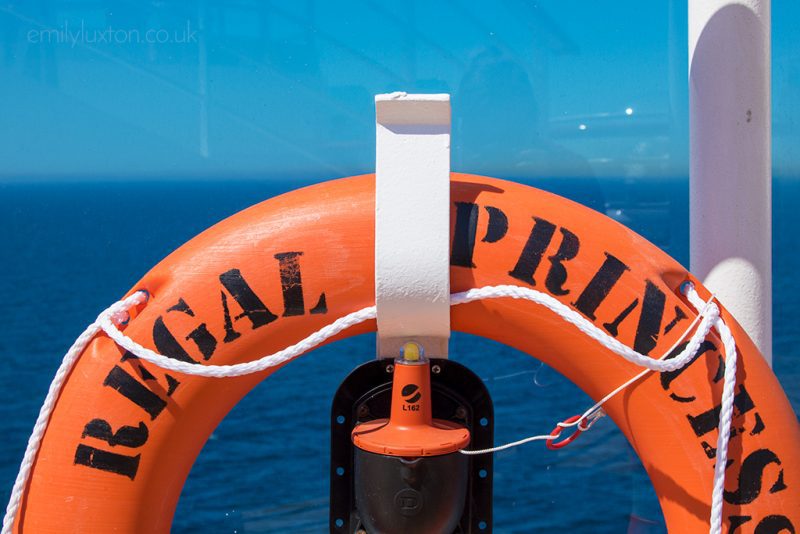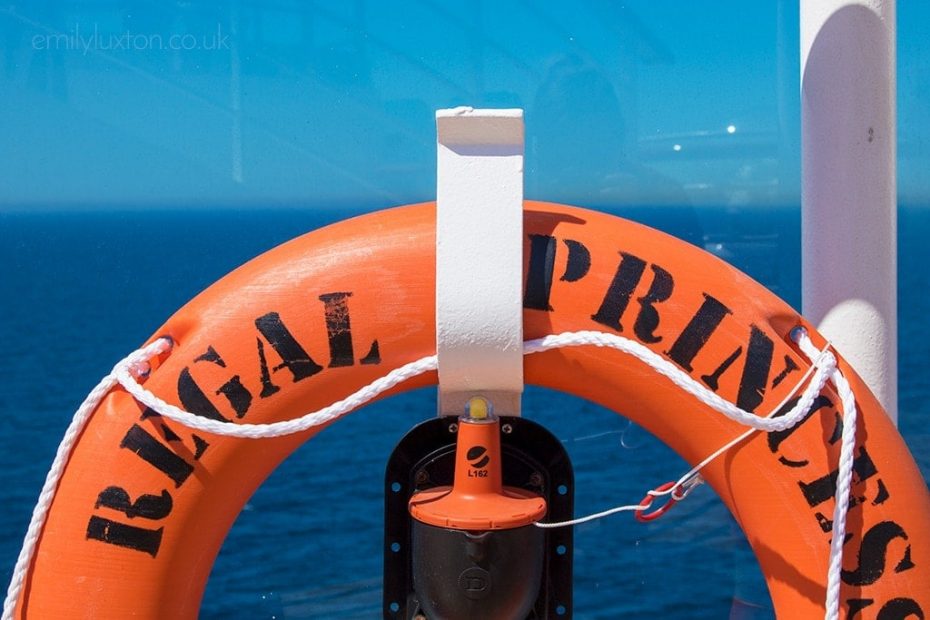 I never had time to try the Princess Live gameshow experience, for example. And I'm gutted about that because it sounds right up my street – live gameshows filmed in an on-ship production studio? Totally on board with that idea! And I only glimpsed the enormous casino, but I did wind up embarrassing myself on the dance floor of Club 6 most nights. Again – it's all about tailoring your cruise to YOU. There's something for everyone.
What I did have time to enjoy, I've tried to include here. From the Instagram-worthy Seawalk (a glass walkway 128 feet over the ocean), to live music performances in the elegant central piazza, to the coloured fountain show after dark… there's just so much to do on the Regal Princess that you'd struggle to do it all.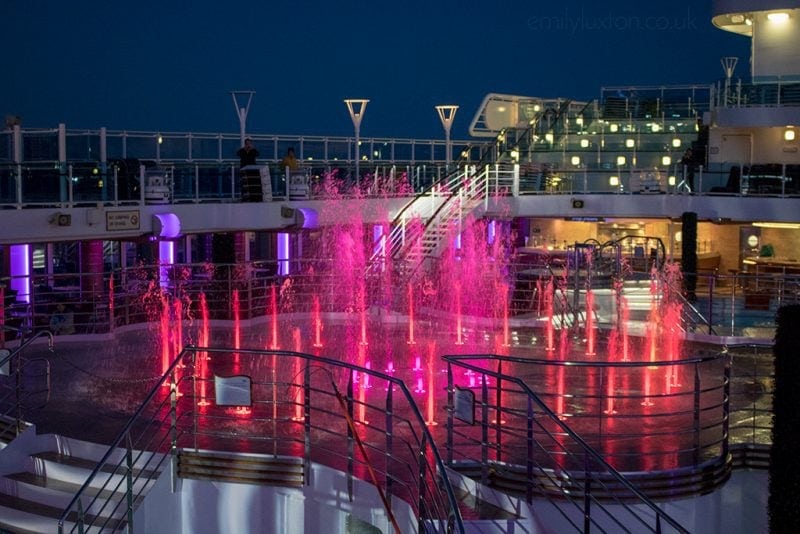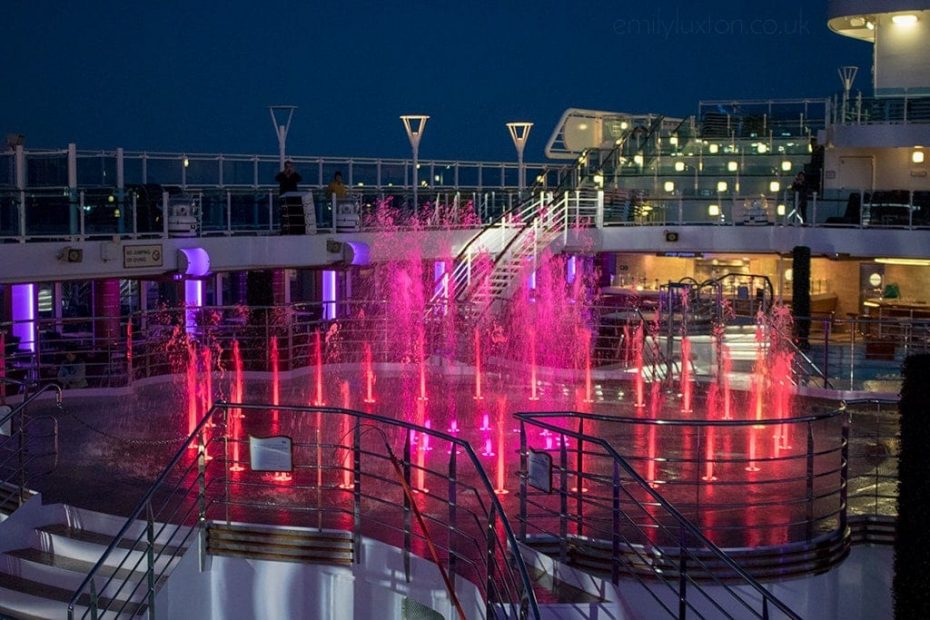 Princess Theatre
I'll be honest here; I had visions of cringey cabaret and cheesy audience participation. Thankfully, the Princess Theatre is a far cry from the Butlins-style evening entertainment I was picturing. In fact, it's a full-blown theatre company with a different show every night – and with several big musical numbers created by some incredible directors and choreographers.
During my 10 day Baltic cruise on the Regal Princess I caught three shows. The lively, pop-song-packed Fiera was great fun, while Princess' signature show BRAVO was a bit more sedate and featured some incredible talents. The singers were all amazing, and the production quality was almost West-End-worthy. My favourite was the Sweet Soul Music show, though, which really showed off the dancers' talents – and made the most of the two powerful female lead singers' stunning voices.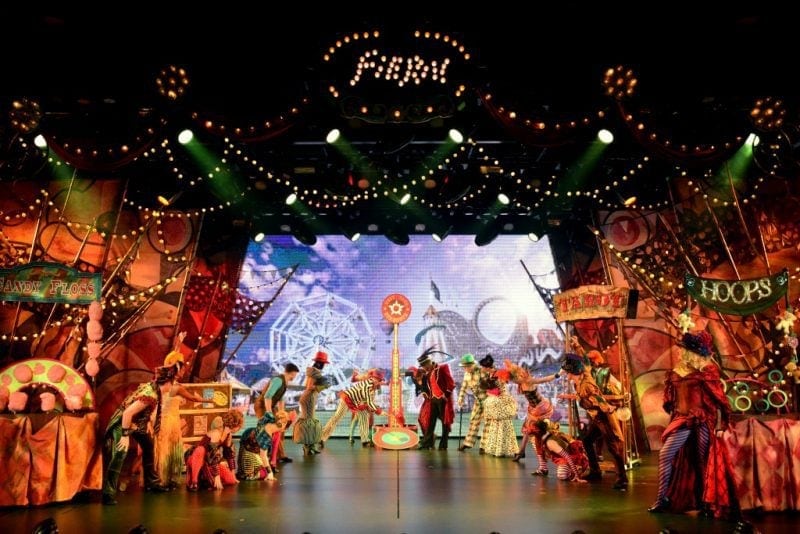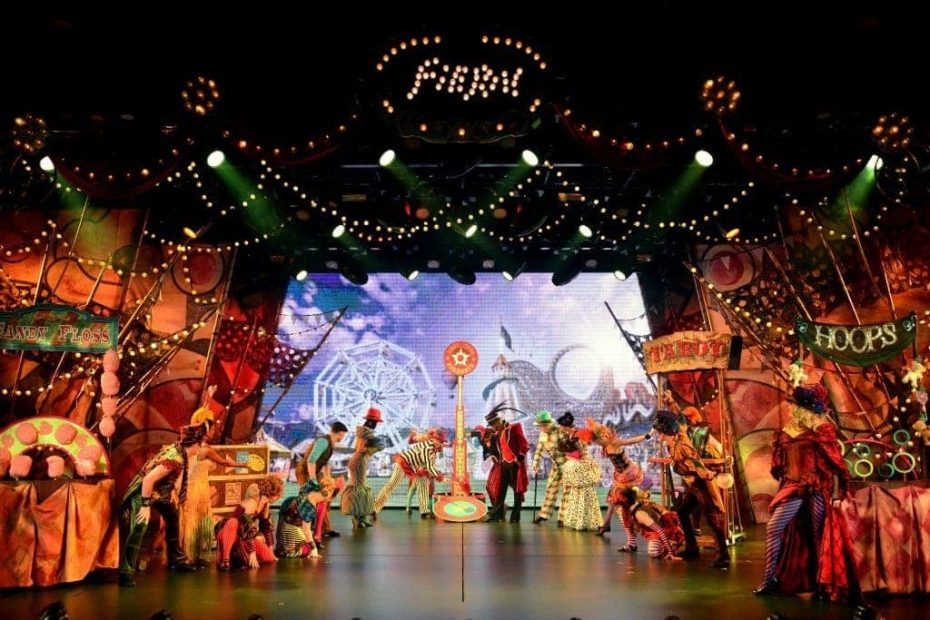 Movies Under the Stars
On the Lido deck, there's a massive outdoor screen towering above the pool. During the day, there were occasional shows – like recordings of live concerts, or nature documentaries – which was great entertainment when we were chilling in the hot tub. I loved watching a Shania Twain concert from a sun lounger with a beer in hand!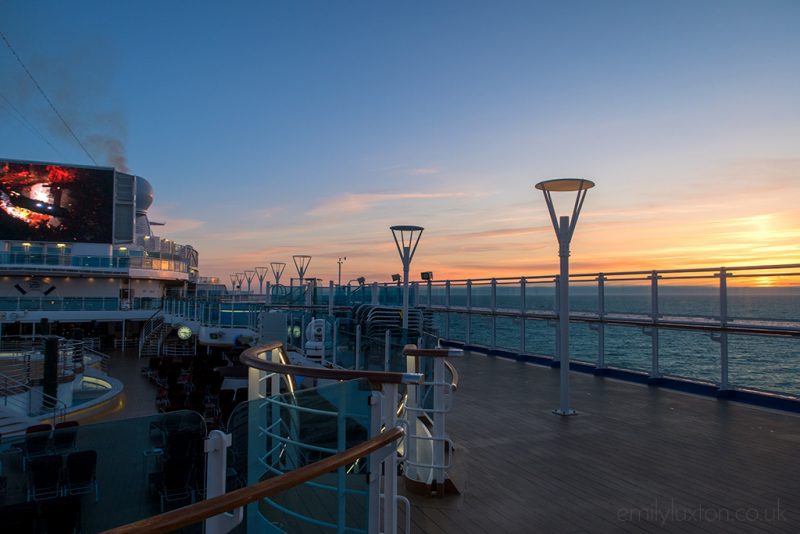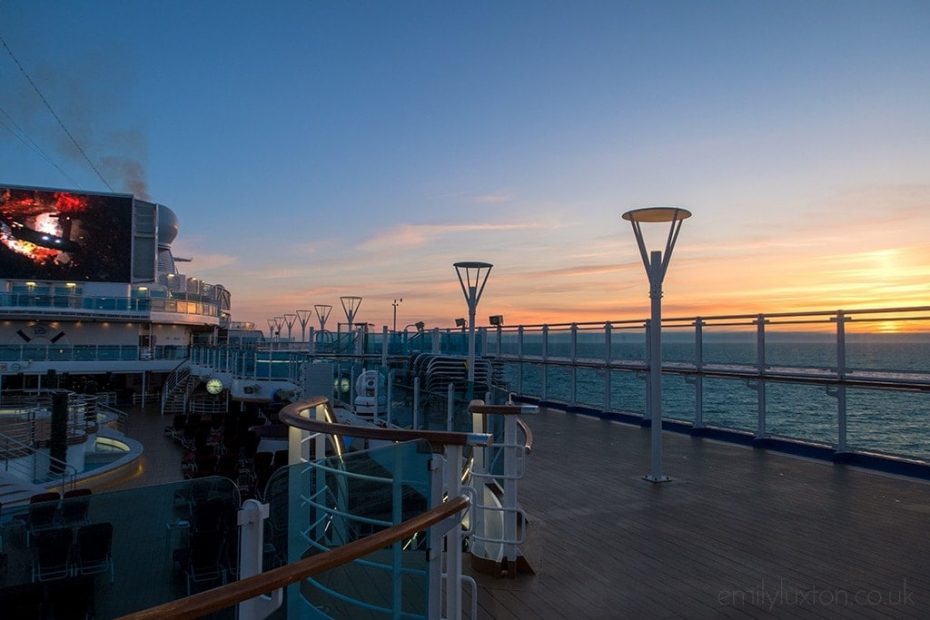 But at night, the whole Lido deck transformed into an outdoor cinema – complete with blankets and fresh popcorn. It's such a cool idea, but unfortunately, May in the Baltics wasn't quite the right season for al fresco viewing! It was a little bit too chilly most nights, but in nicer weather (or for people who packed more sensible clothing than I did) this is a fantastic idea!
My Regal Princess Review – Final Thoughts
Hopefully, what this post shows is that you really can have whatever kind of holiday you want on a Princess Cruise. Want to drink the bar dry and pester the DJ with terrible song requests all night? Head to Club 6! Want to chill out in the sunshine with a book? Hit up a cabana in The Retreat! In need of some R&R… book yourself a treatment at the Lotus Spa.
There's something for all tastes and ages so just tailor your own cruise around you to create your perfect holiday.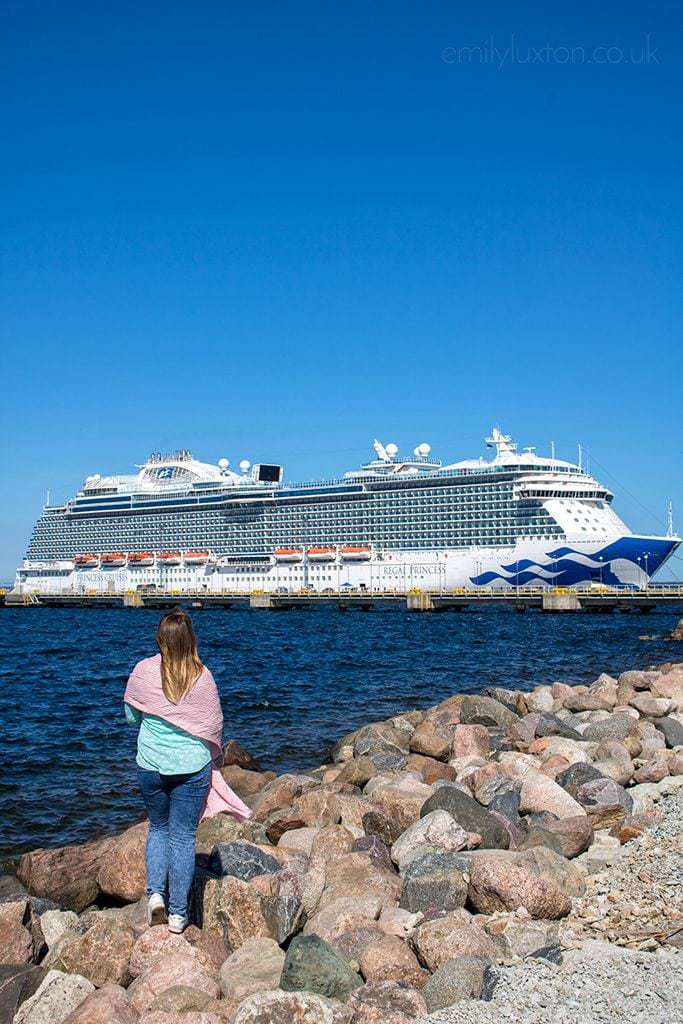 If you're thinking about a cruise, but you're not too sure it's for you, I really recommend booking a Baltic cruise like this one. An interesting itinerary packed with cool cities, a ship full of fun things to do, and plenty of different ways to unwind. It's the perfect combination.
My final highlight of the cruise? The Sail Away party as we left Copenhagen on the official first day of the cruise – our last night. Because you just haven't lived until you've attempted to do the Cha Cha Slide inside a hot tub after many glasses of champagne!
Fact Box
Date attended cruise: May 2018
Cost: from £ 1,269
Start/Finish: Roundtrip from Copenhagen, Denmark
Next cruise dates: click here
Have you ever taken a cruise on board the Regal Princess, or any other Princess Cruises ship? Share your experiences in the comments. I'd love to hear what you thought!