Some posts on this site contain affiliate links. If you book or buy something through these links, I earn a small commission (at no extra cost to you). Take a look at my privacy policy for more information.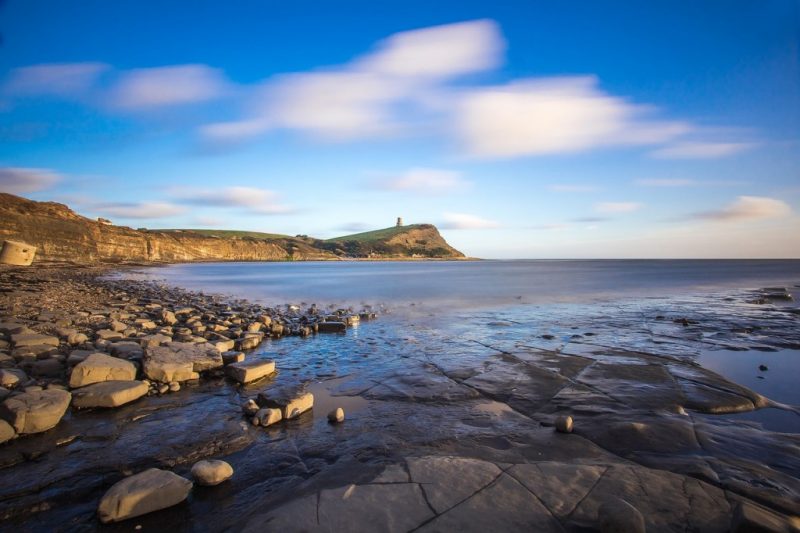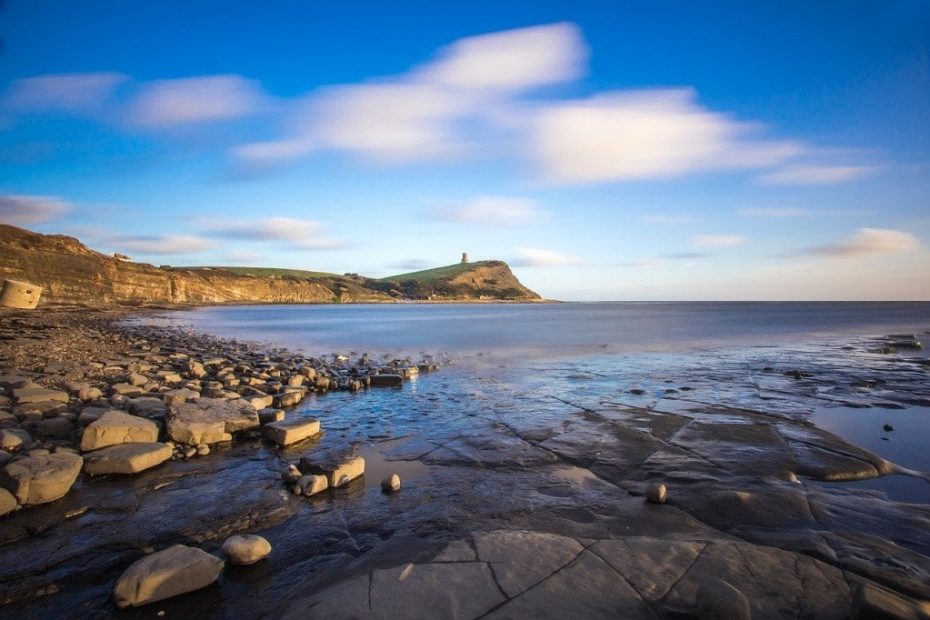 These UK staycation ideas were written for me by Claire, a travel blogger from southwest England. Claire is the founder of Claire's Footsteps – a sustainable travel and overland adventure blog – and Go South West England.
With the popularity of staycations set to boom in over the next few years, more people than ever are turning to places they can explore close to their doorstep.
There are so many places to see in the UK. While plenty of Brits are set on exploring places overseas, we can see some epic places without crossing any borders!
Here are some UK staycation ideas for 2023…
UK Staycation Ideas
1. Lundy Island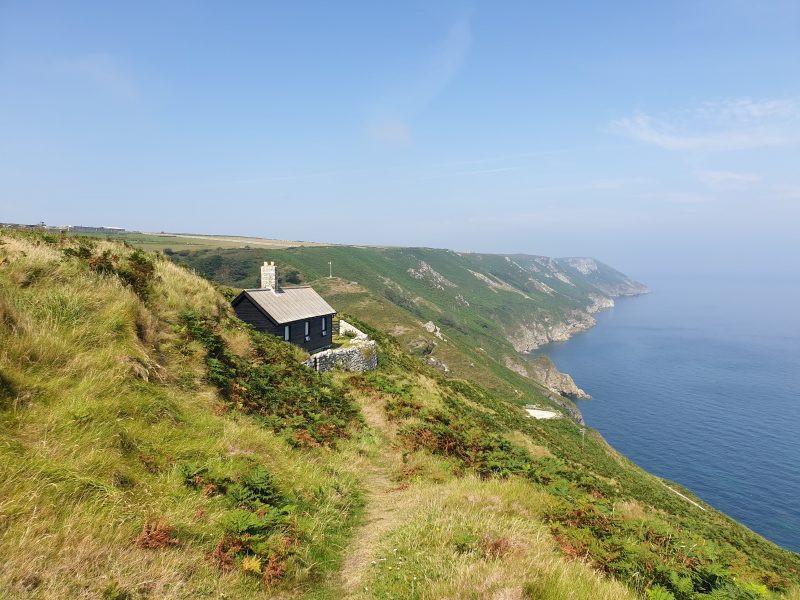 Lundy Island is a beautiful little gem of a place off the coast of North Devon. It's not that famous outside the region, but it's definitely one of the best places to visit in South West England, if not the whole country.
With rugged cliffs, diverse wildlife, and an intriguing history involving pirates, unpopular families, and smuggling, there's so much to explore here!
You can visit Lundy Island for the day on a trip from Ilfracombe. However, I would highly recommend that you stay for at least one night. There are loads of things to do on Lundy Island – from a ranger tour to independent hiking to boat tours around the island. A day trip just doesn't really give enough time to see it all.
2. Cornwall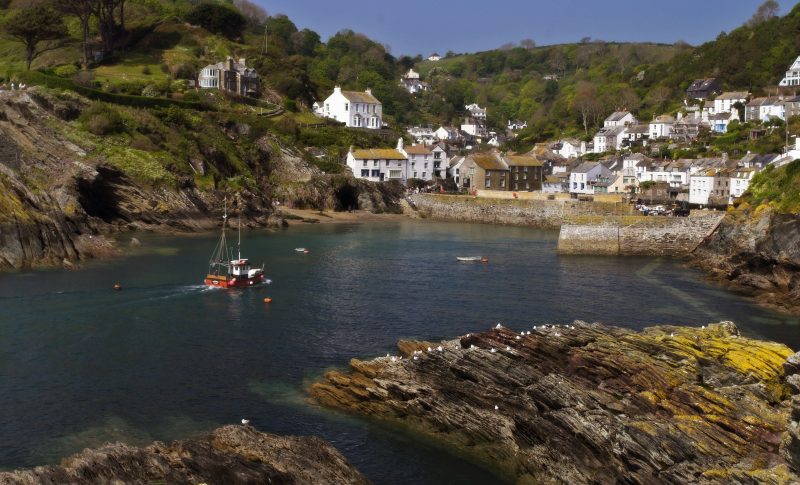 Cornwall is perhaps the ultimate UK staycation destination. It's famous for its beaches, which range from resort towns with beaches that wouldn't look out of place in the Med, to charming fishing villages, to the wild and rugged coastline in the north.
There's a beach for everyone in Cornwall, making it perfect for a UK staycation. It's also got plenty of other attractions. Hikes on Bodmin Moor, tours around the creepy Bodmin Gaol, cliff walks around St Agnes on the north coast, plenty of castles including the famous St Michael's Mount, subtropical gardens, and the world-famous Eden Project.
Cornwall has a fiercely independent spirit, with its own language, culture, flag, and customs. If you want to experience somewhere truly unique within England, Cornwall is your place.
Whether you plan a road trip in Cornwall or a staycation in one of its charming towns for a few days, it's one of the best places in the UK to get away from it all.
3. Lake District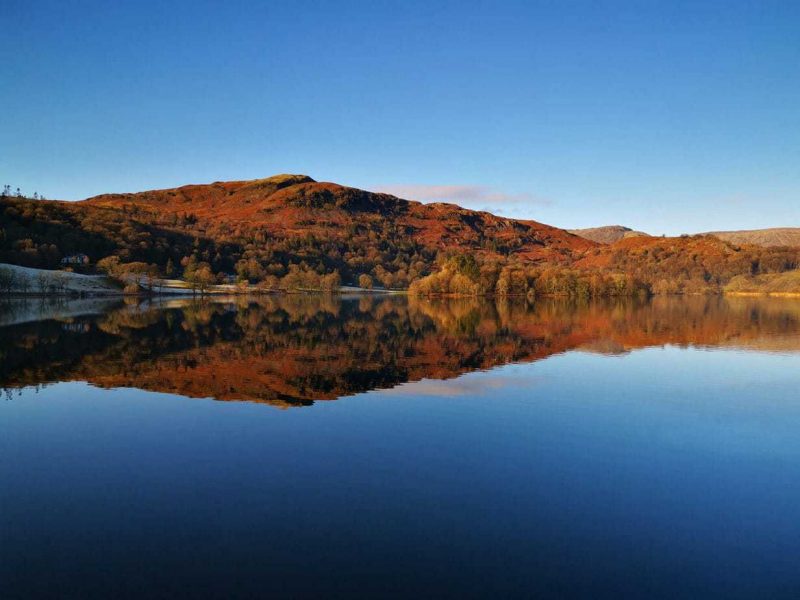 At the other end of the country is the beautiful Lake District. This is one of the most popular UK staycation ideas in the North of England. Formed during the last ice age, the Lake District is the place to go if you want to visit somewhere with truly epic nature. There are sixteen 'lakes' in the lake district – although technically, the only lake in geographical terms is Bassenthwaite Lake. You won't notice the difference on your staycation though!
Windermere is the most central point of the Lake District – and the most popular with tourists. It's popular for a reason! The lake is spectacular, it has links to Beatrix Potter, and it's in easy reach of other Lake District destinations.
However, if you visit during peak times (especially the busy school summer holidays), you might find it much more comfortable to stay elsewhere. Somewhere around Ullswater Lake is a good alternative.
Try to visit as many lakes as you can on your trip – each is beautiful in its own way! There are also a lot of charming towns and villages dotted around the region. Kendal is famous for its mint cake, Keswick is a beautiful market town, and Ambleside is a charming waterside town with rolling hills in the background.
4. Bath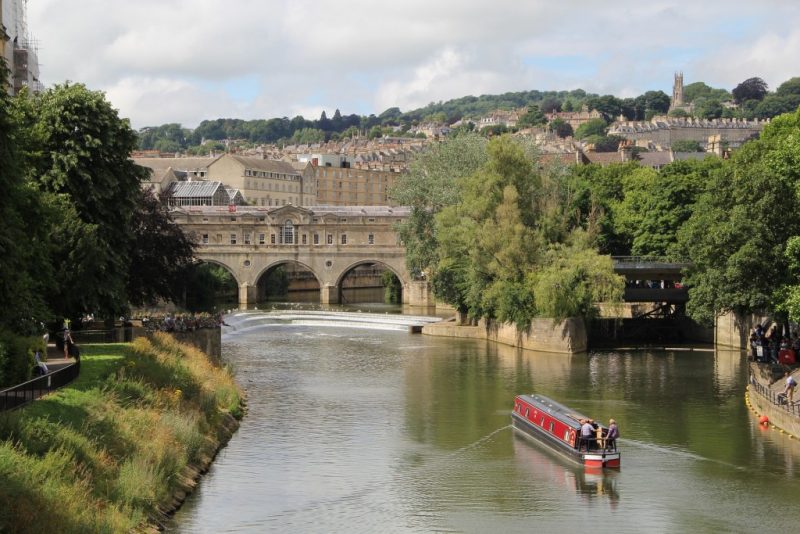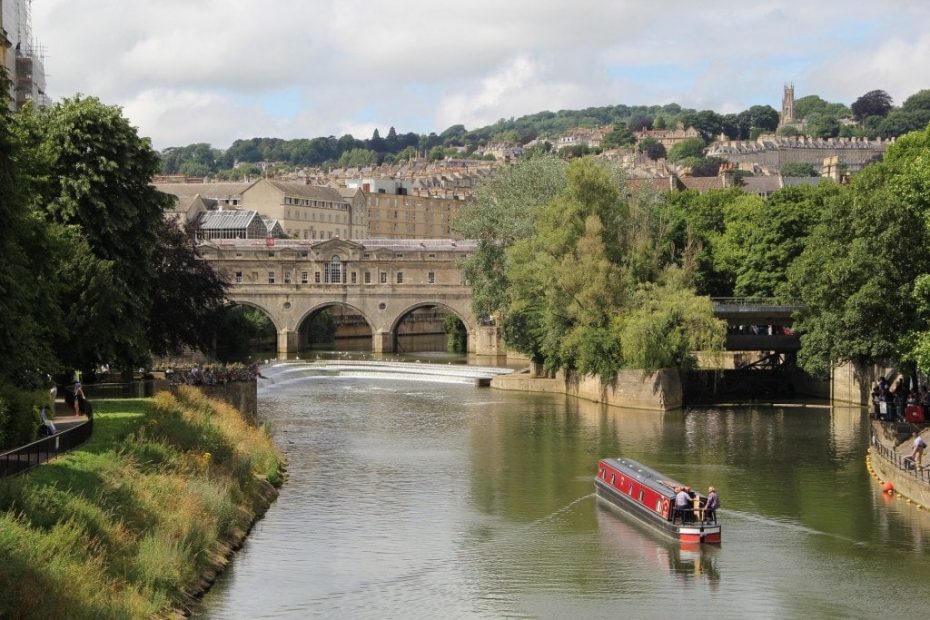 Are you missing your European spa breaks? While Bath doesn't have as many spas as Hungary's capital Budapest, it does have the world-famous Roman Baths – now converted into a museum – and the modern Thermae Bath Spa, which is perfect for soaking in after a day of sightseeing.
Easy to see why this is one of the most popular UK staycation ideas for people who like pampering holidays!
Bath doesn't just have a Roman history – it had its heyday as a prosperous city during the Georgian Era. Just walking around the city, you'll be able to see the grandeur of this period and how much it influenced the place today.
Then there's Bath Abbey – a historic church in the centre of the city, where the first king of all of England was crowned.
You can see Bath in two days, but you could extend your staycation by exploring some of the surrounding areas. Bath is close to the city of Bristol as well as the Mendip Hills and the famous Cheddar Gorge.
5. The Jurassic Coast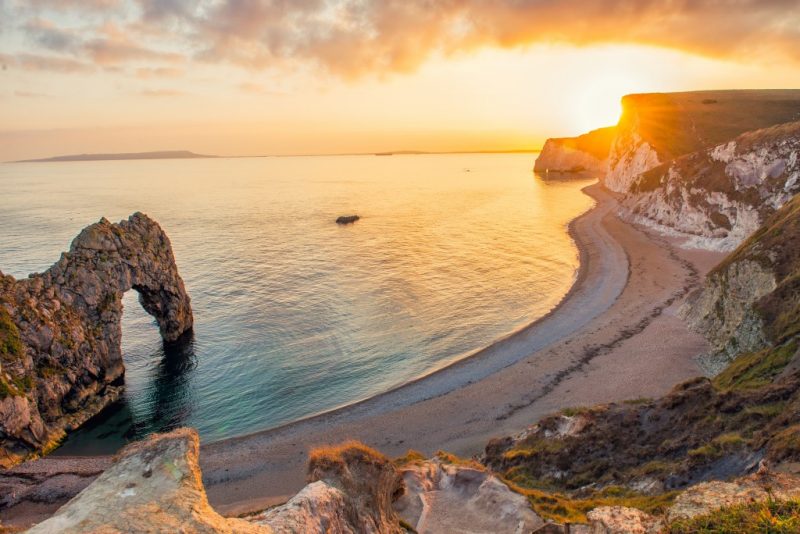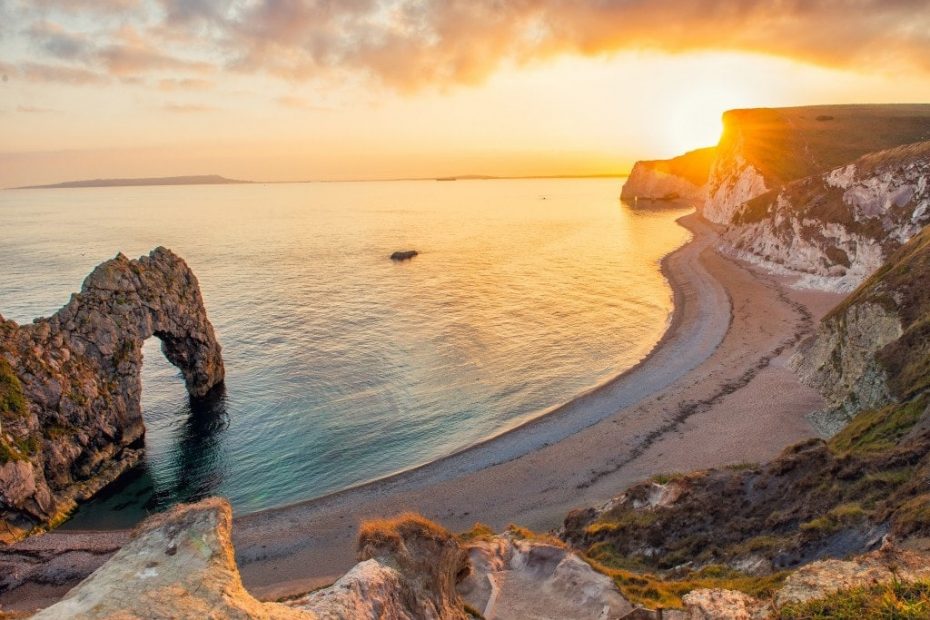 The Jurassic Coast spans 95 miles of England's southern coastline. It starts at Old Harry Rocks near Bournemouth and ends in the East Devon town of Exmouth. The towns dotted along this route are built for tourism, with plenty of gorgeous hotels and guesthouses, as well as restaurants, attractions and, of course, endless golden beaches.
These aren't ordinary beaches; they're absolutely epic. Old Harry Rocks are made of chalk and contrast beautifully to the brilliantly blue sea. Just down the coast is Durdle Door, a famous rocky archway. Its neighbour Lulworth Cove, one of the country's best beaches.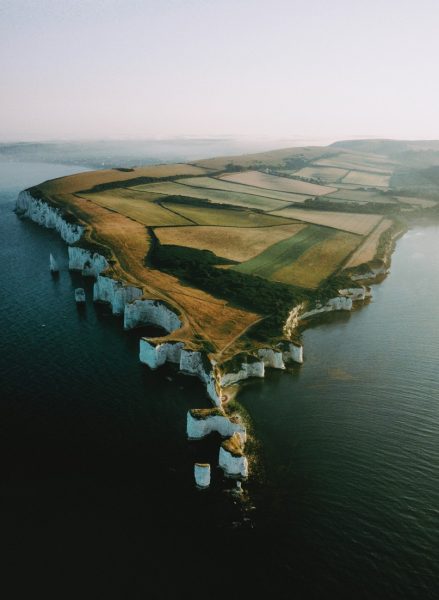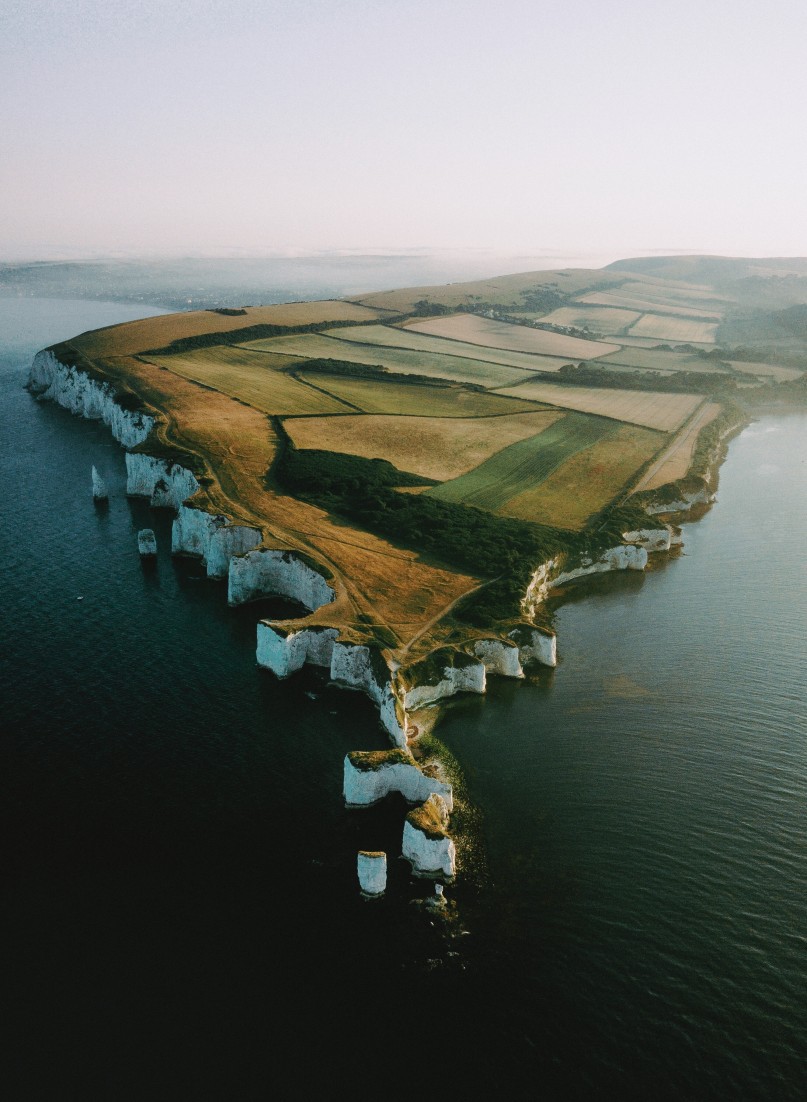 Further along the Jurassic Coast, you've got the popular towns of Weymouth and Lyme Regis. Into Devon, there are smaller towns like Seaton and Beer. Between the Dorset/Devon border and Exmouth is the oldest part of the Jurassic Coast, with rocks from the Triassic period.
Exmouth and its surrounding area have plenty of other attractions (although the Jurassic Coast cliffs are without a doubt the most epic!), including hikes along the Exe Estuary, nearby moorland, and historic sites like A La Ronde and Otterton Mill.
Anywhere along the Jurassic Coast is a wonderful staycation destination. You could choose one of the bigger towns if you want somewhere to relax. Or, select any caravan parks or country inns along the route if you would like to spend your days exploring every inch of the coastline.
6. Scottish Island Hopping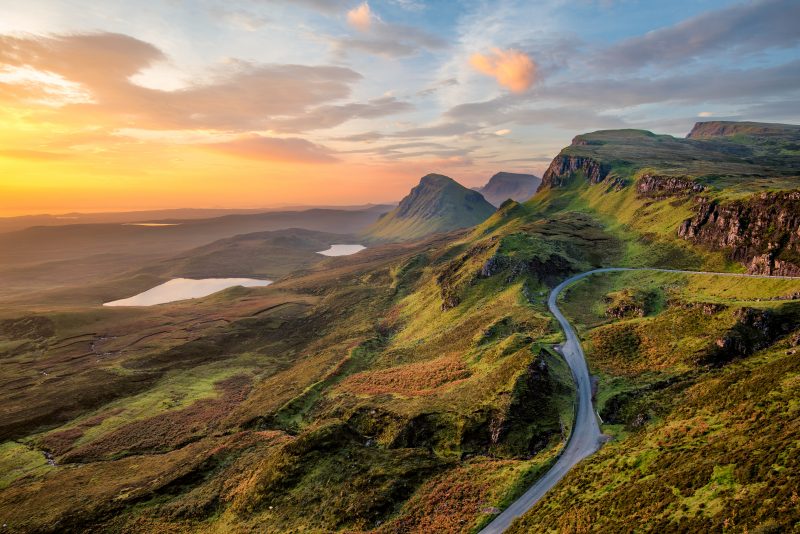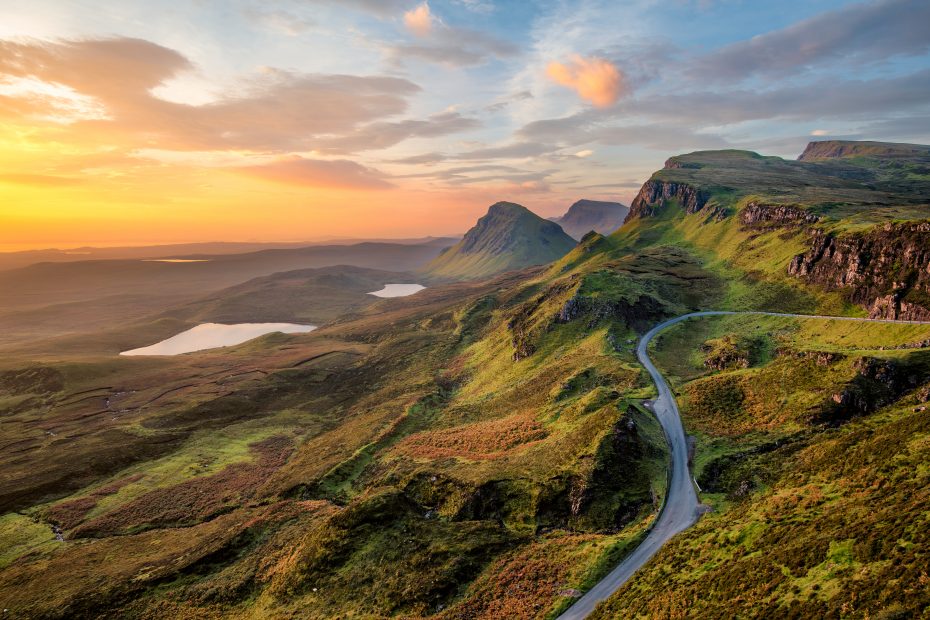 Scotland has over 900 islands over four main groups (Inner Hebrides, Outer Hebrides, Orkney and Shetland). The most visited are those in the Inner Hebrides, which includes islands like the Isle of Skye. This is a popular holiday destination famed for its wild yet magical landscapes, attached to the mainland by a bridge.
The Isle of Mull is the second-largest island in the area, and is a popular spot for wildlife spotting and whale watching.
If you want to go off the beaten track, it's not difficult. The nearby Isle of Rum is much smaller and quieter than Skye. It also has plenty of landscapes and activities to offer tourists. Six miles from the Isle of Mull is the Isle of Coll, a small and friendly island with plenty of wildlife watching and a dramatic coastline.
If you want somewhere that's really unique, you could try island hopping in the Shetlands. Most Shetland Islands are uninhabited, but you will find boats to take you between some of them, and the ones that do have a population have their own very distinct culture and customs.
7. Edinburgh and the Scottish Highlands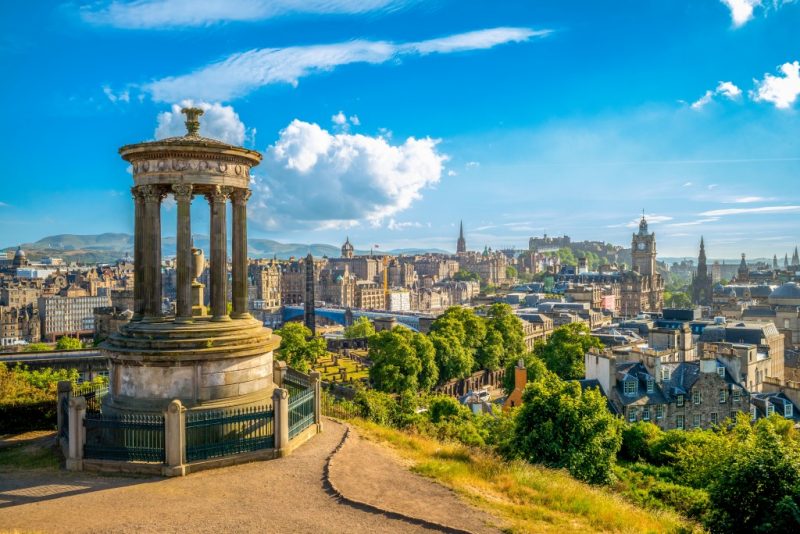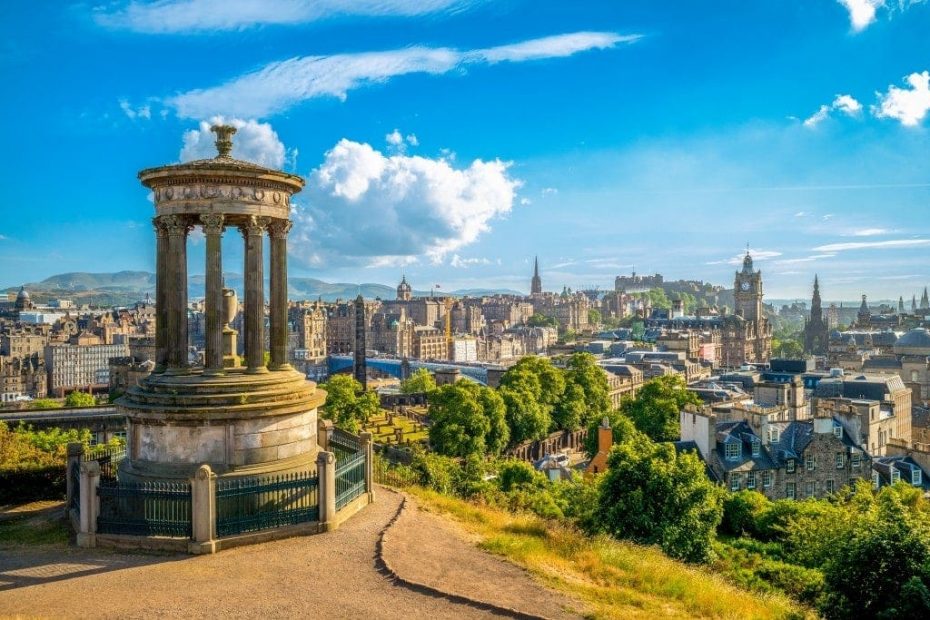 A historic city with traces of all eras of its past evident throughout, Edinburgh is Scotland's charming capital. Check out Rentola Edinburgh to find some great places to stay and kick off your Scottish adventure with a fabulous city break!
Edinburgh Castle's history spans back through ancient times, and it was a royal residence for centuries. It will be the first point of call on your Edinburgh trip, as will the numerous hidden streets flocked with charming cafes!
But there's plenty more to Scotland than Edinburgh! Rent a car and drive to the Highlands to see why they are one of the best UK staycation ideas! Some beautiful places to visit in the Scottish Highlands include:
8. Abersoch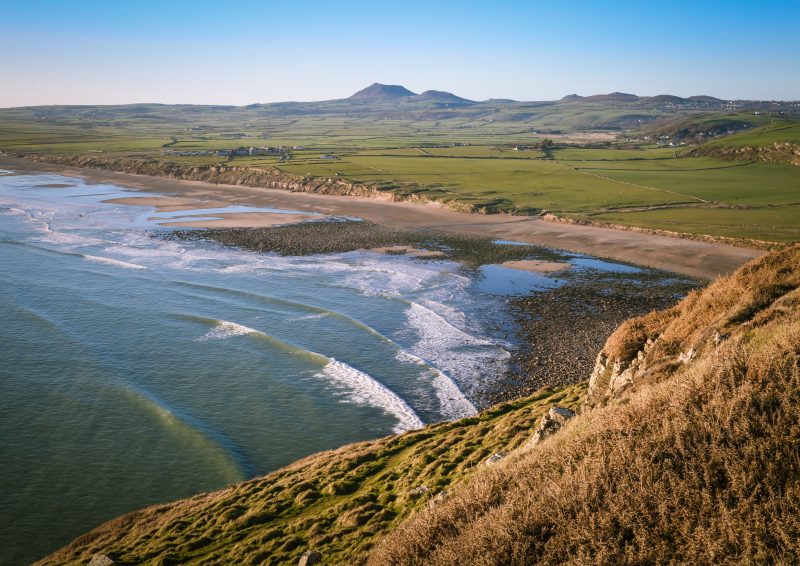 The town of Abersoch in North Wales is one of the best UK staycation destinations. The beaches are expansive, and the sea is great for watersports. On a summer's day, you'll see plenty of jet skiers taking to the waters.
This part of the North Wales coastline is dramatic in the best possible way, and you can take it in on one of the many coastal walks. Bored of the coast? There are lots of cycle trails that venture inland from Abersoch.
For a more varied staycation, there are plenty of historical and cultural attractions around Abersoch. Castle Cricieth and Harlech Castle are well worth visiting, and you're only an hour away from the famous village with a really long name. Are you ready? Llanfairpwllgwyngyllgogerychwyrndrobwllllantysiliogogogoch!
READ MORE: Check out my Epic Wales Road Trip Itinerary
9. Gower Peninsula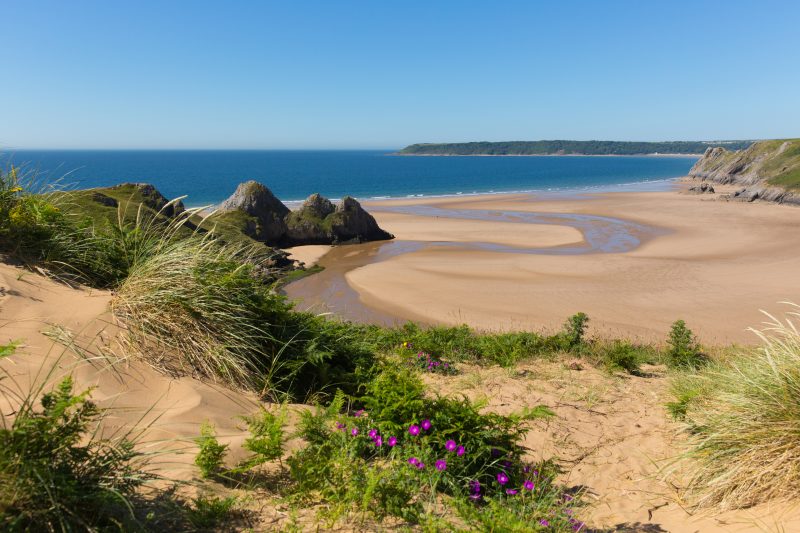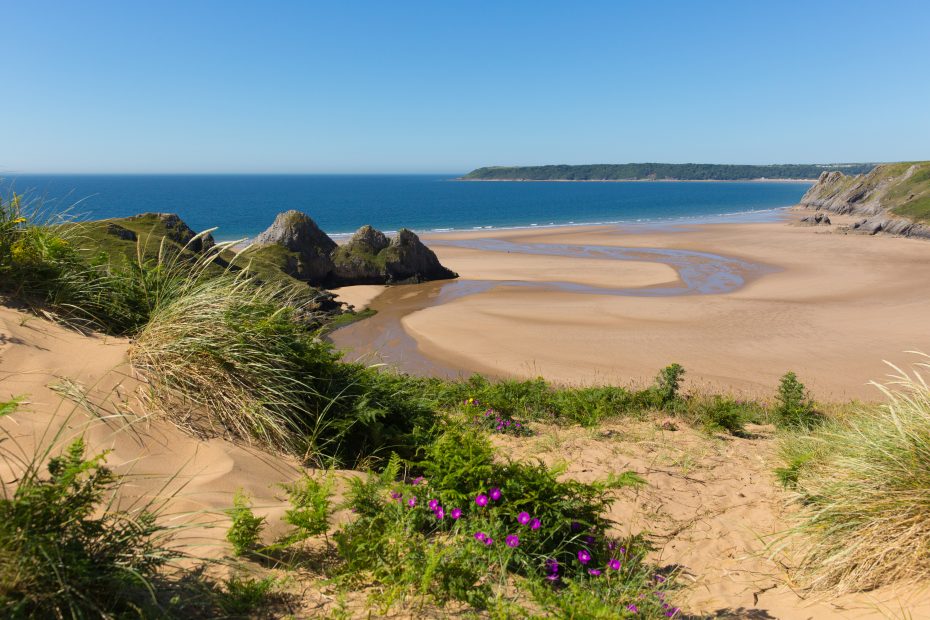 If you'd rather visit South Wales, the Gower Peninsula is spectacular. Close to Swansea, the Gower was the UK's first AONB. Think an epic 19 miles of coastline, epic and diverse beaches, surfing opportunities, and rolling countryside inland.
If history's more your thing, there are over 1200 interesting historical sites to see around the Gower Peninsula, including Medieval castles, ancient ruins, and intricate cave systems.
Whether you want to spend a week in a caravan park or a few nights in a cosy guesthouse on the Gower Peninsula, it's all on offer here!
10. Causeway Coastal Route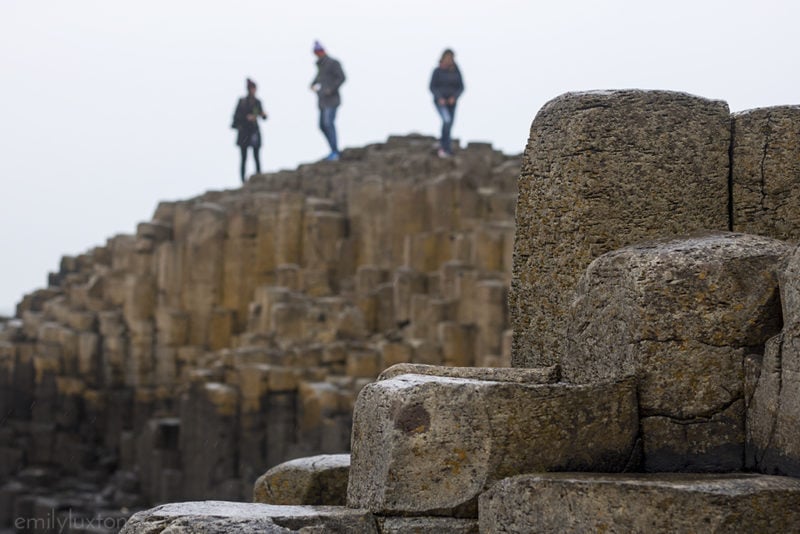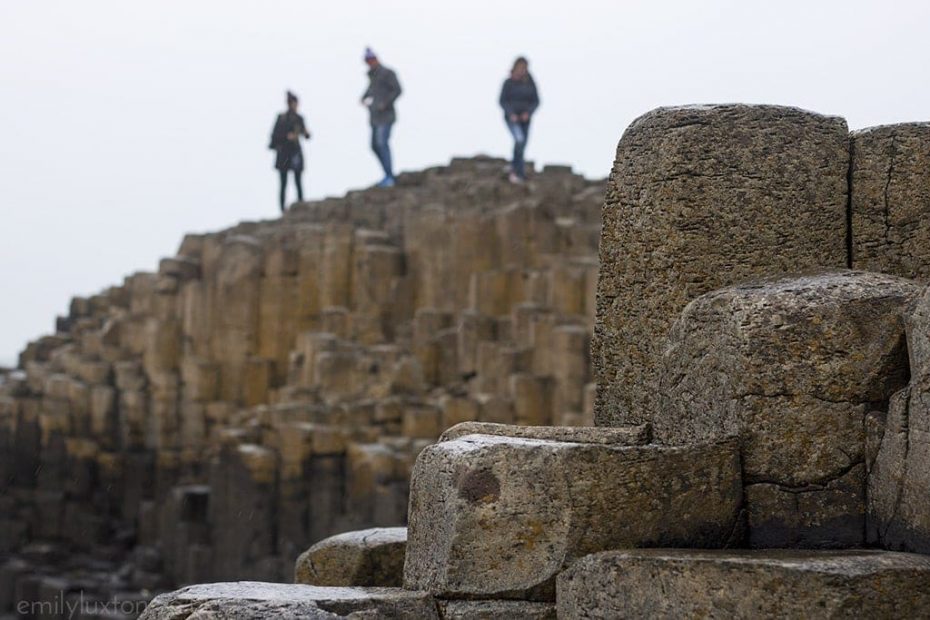 If you're thinking about taking a staycation in Northern Ireland, the Causeway Coastal Route is a must. This is one of the best road trips in the UK! You could spend 1-5 days road tripping the route and spend the rest of your Northern Ireland staycation in Belfast and Derry (the Causeway Coastal Route links the two).
There are plenty of places to stop on the Causeway Coastal Route, including the seaside towns of Portrush and Portstewart, the Dark Hedges of Armoy, and, of course, the famous Giant's Causeway.
You'll find lots of hotels, guesthouses and campsites along the route, so if you're looking for a staycation where you are constantly on the move, this is a great option! Alternatively, you could stay in one of the beach towns, like Portstewart, and use it as a base to explore the sights of Northern Ireland.
Explore the UK
There are so many beautiful places to visit in the UK, so if you're planning a staycation this summer, you certainly won't be missing out!
UK City Guides – Written by Locals
Best Places to Visit on the South Coast of England
Best Places to Visit in the Midlands
11 UK Adventures for your Bucket List