Some posts on this site contain affiliate links. If you book or buy something through these links, I earn a small commission (at no extra cost to you). Take a look at my privacy policy for more information.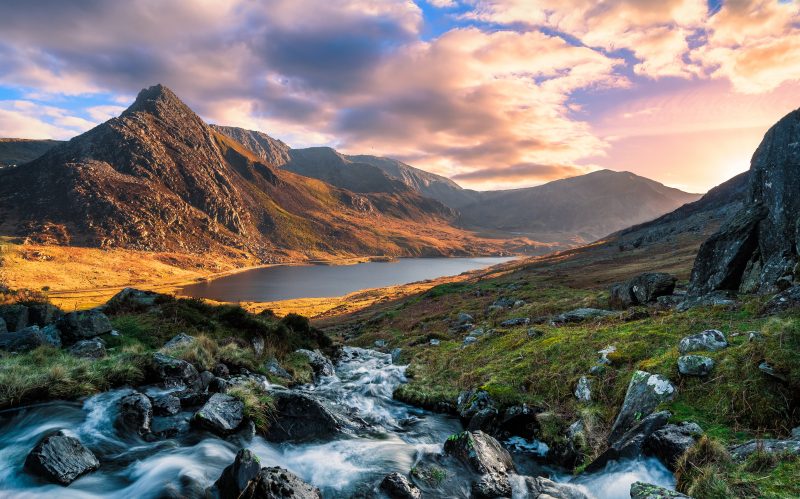 Wales is the perfect destination for a road trip. Small enough that you can drive the length of the country in a day, but packed with epic scenery, rich heritage, fascinating history, and some truly spectacular scenic drives.
On my recent trip, I followed the Cambrian Way – one of three Wales Way routes devised by the tourist board. This one takes you along the mountainous spine of Wales right through the centre of the country: from Cardiff on the south coast to Llandudno on the north.
Pass through the stunning mountain scenery of the Brecon Beacons National Park, wind your way through the valleys and lake-lands of mid-Wales, and finally twist and turn through the dramatic scenery of Snowdonia National Park and up to the north coast.
The A470 is going to be your best friend on this trip! At 185 miles (300km) it's the longest road in Wales, and the official Cambrian Way route follows it the whole way.
Luckily, it's one of the most scenic roads I've ever driven – making it ideal for a Wales road trip. But in order to factor in various stops, I also pencilled in a few scenic detours here and there. So this is an extended version of the Wales Way road trip – perfect if you have a few days to explore the country!
Wales Road Trip Map and Route
My Wales Road Trip follows the Wales Way all the way through the centre of the country, mostly following the A470 from Cardiff on the south coast to Llandudno on the north coast.
There are a couple of optional detours, and the route swings around a bit in Snowdonia, but on the whole, we head more or less in a straight line across Wales!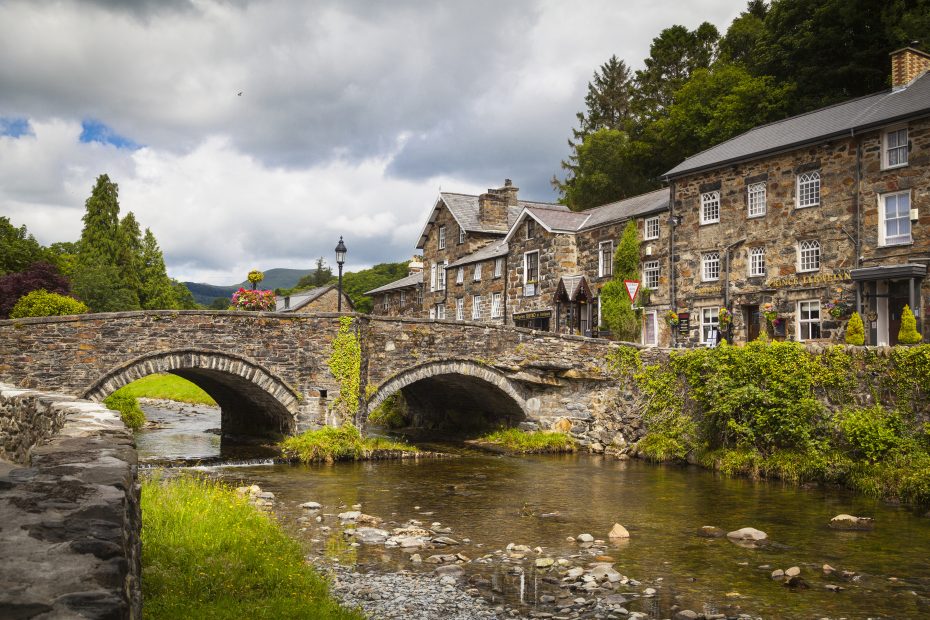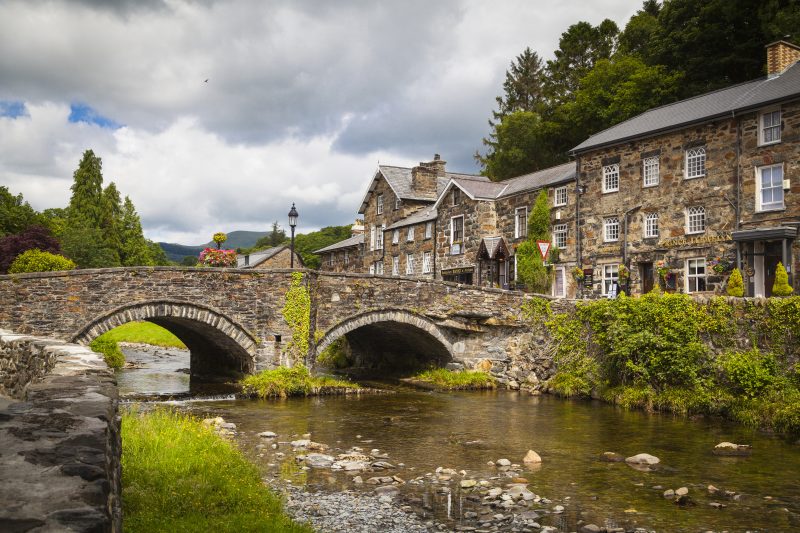 How Long to Road Trip Across Wales
Technically speaking, you could do this whole road trip in a day. The 180-mile drive from Cardiff to Llandudno along the A470 only takes around 4-5 hours. But that doesn't include any stops, so you'll probably want to spend a few days over it.
I did this whole thing in three days, but it felt rushed and I couldn't linger too long at any of the stops I'd crammed in. So I recommend spreading this over at least 4 days or longer.
Alternatively, pick and choose a selection of stops from my recommendations below and build your own, less packed, itinerary. The following timing breakdowns should help give you an idea.
1-2 Days
Pick a few of the stops I've outlined (every 2 hours or so) to break up the journey, put your foot down, and enjoy the scenery as you drive!
3 Days*
Cardiff to Builth Wells or Rhayader in Mid Wales
Mid Wales to Snowdonia
Snowdonia to Llandudno
*You might need to skip a few of the stops in this itinerary.
4 Days
Cardiff to Brecon
Brecon to Dolgellau
Dolgellau to Betws-y-Coed (or somewhere nearby)
Northern Snowdonia to Llandudno
If you have 5 days or longer to play with, slow things down and explore at your leisure. You could spend a full day in one place, allowing a bit more time to explore the area.
If you want to climb Snowdon, remember to factor in a full day for that as well. The YHA Pen-y-Pass Hostel and the Llyn Gwynant Campsite are both in excellent locations for starting the more popular Snowdon hikes, or you can start several of the hiking routes from Llanberis.
I've divided the road trip into four sections just to break up this post – but you needn't stick to these sections for your own trip. Tailor the stops to suit your needs and put your own spin on this road trip!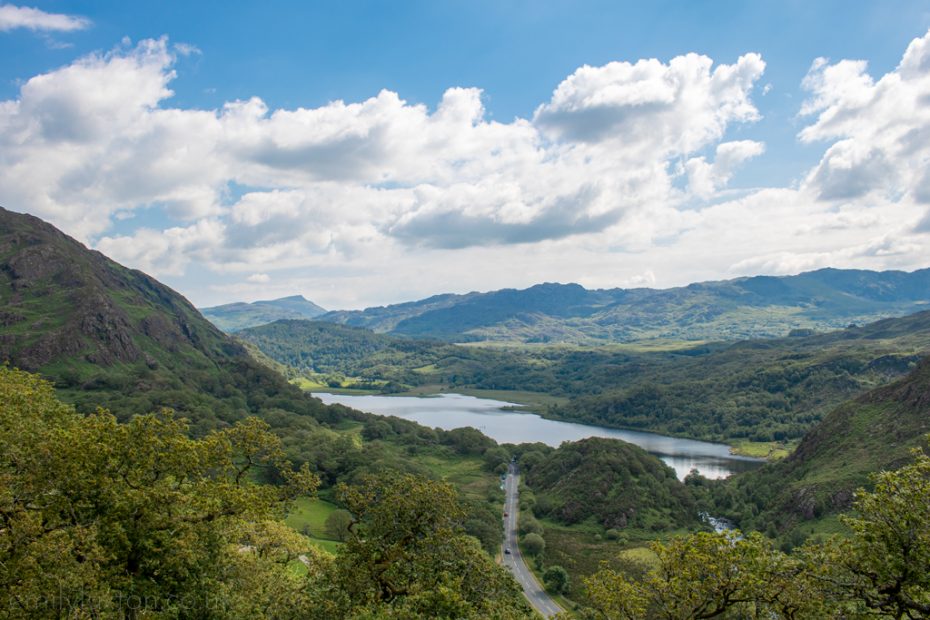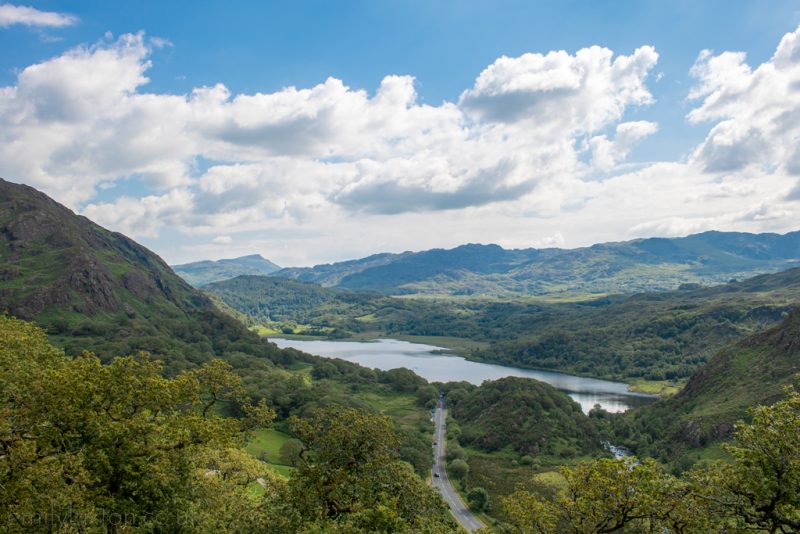 Section 1: Cardiff to Brecon
Cardiff – Start Your Wales Road Trip!
Preferably give yourself a full day to see the sights before starting the road trip.
Ideally placed on the south coast, the Welsh capital is great for a city break, or as a hopping-off point for some day trips in the area. Cardiff also makes an excellent starting point for a Wales road trip.
Spend a day or two in the city seeing the sights before you set off, as you'll want to start your road trip bright and early to allow a full day of driving up to the Brecon Beacons.
Recommended Tour: 24 Hour Hop-on Hop-Off Bus Tour Cardiff (from £14pp)
Caerphilly Castle
Stop for 1-2 hours to explore the castle.
Caerphilly Castle is the biggest castle in Wales, and the second largest in Britain after Windsor – so no surprise that this is one of the most popular attractions in South Wales.
It's surrounded by a series of lakes that form the castle moat, and looks like a castle lifted straight from a fairytale. For impressive views and a glimpse of Wales' rich history and heritage, Caerphilly Castle is a must-see!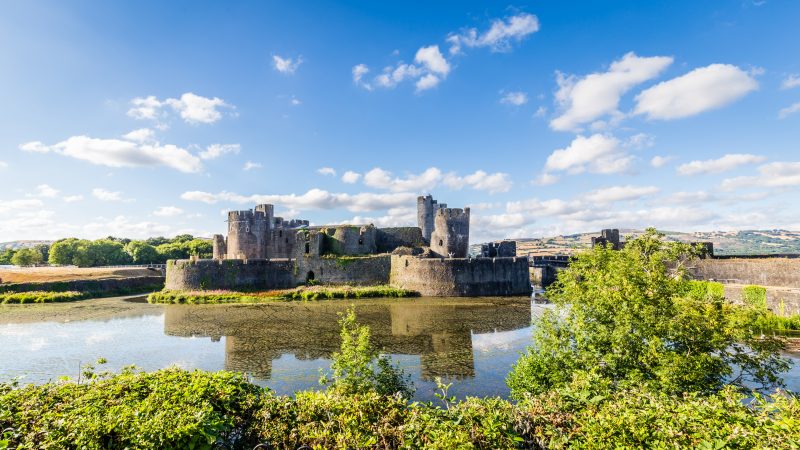 Pontsticill Reservoir
Stop for 5 minutes for photos (or longer if you fancy a walk)
Sitting just on the edge of the stunning Brecon Beacons National Park, Pontsticill Reservoir (aka Taf Fechan Reservoir) is a huge reservoir nestled into a forested valley. The iconic Brecon Mountain Railway runs right by alongside it.
It's home to a pretty pump tower and a large bell-mouth spillway: a dramatic inverted-bell-shaped hole which water spills into like a swirling vortex! Stop beside the bridge on the southern end of the reservoir to admire the view, or stretch your legs with this Pontsticill Reservoir walk.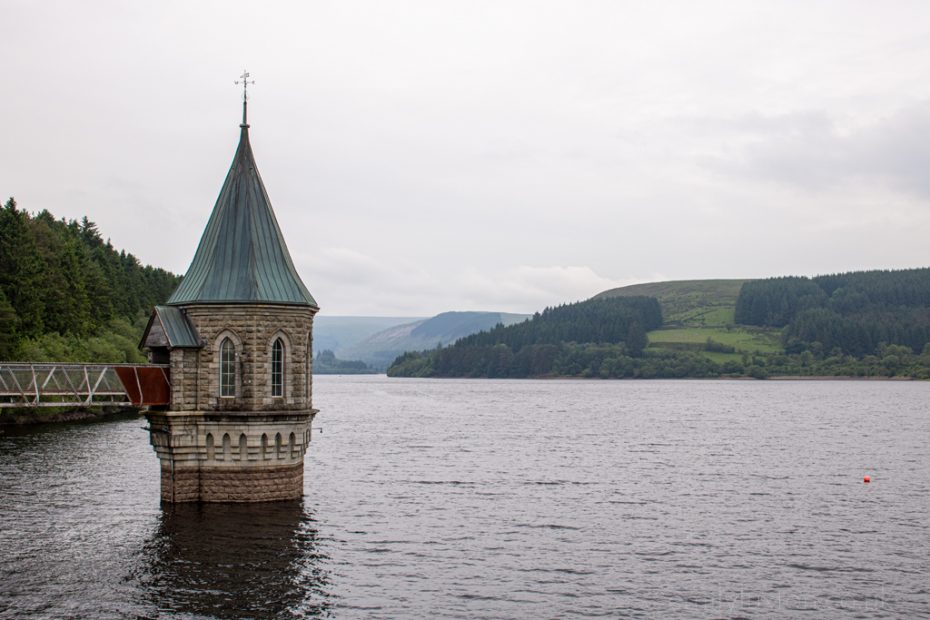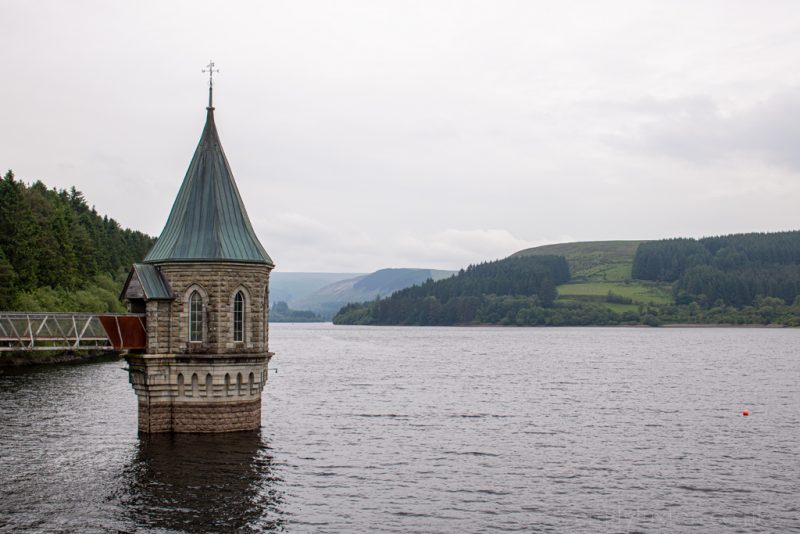 Optional Detour: Llangattock Escarpment
Stop for 30-60 minutes for a walk and photos!
Llangattock Escarpment is a bit of a detour, but absolutely worth the stop if you have time. If you're starting your Wales road trip by crossing the Severn Bridge from England, you can skip Cardiff and head straight for the Brecon Beacons – starting with a stop at Llangattock Escarpment.
Perched above the village of Llangattock, near Crickhowell, the escarpment is a long plateau, lined with dramatic cliffs and marked by traces of centuries of quarrying. The views across the Usk valley towards the Black Mountains are the perfect welcome to the Brecon Beacons.
Optional Detour: Henrhyd Falls
Stop for 20-25 minutes
Another detour – this one in the opposite direction – can take you to Henrhyd Falls, the tallest waterfall in South Wales. At 90ft it's a pretty impressive sight – and you can actually walk right behind the waterfall by following the rocky path into a small cave above the pool!
Ignore Google Maps if it tells you to stop in Coelbren village; the National Trust car park for the falls is around the corner (postcode SA10 9PH). It's marked on the map at the start of this post. The walk down to the falls takes about 10 minutes each way and can be a little steep in places.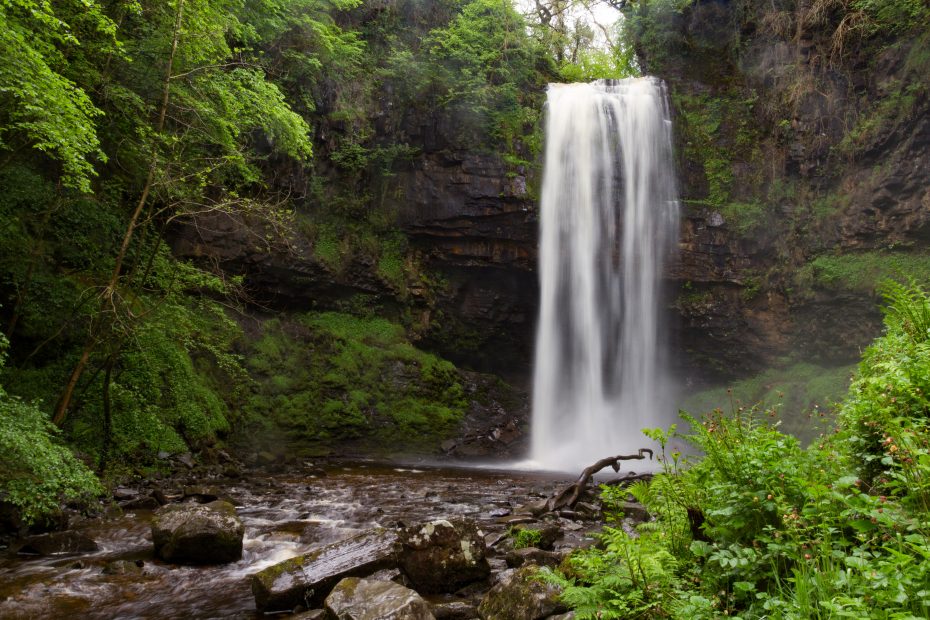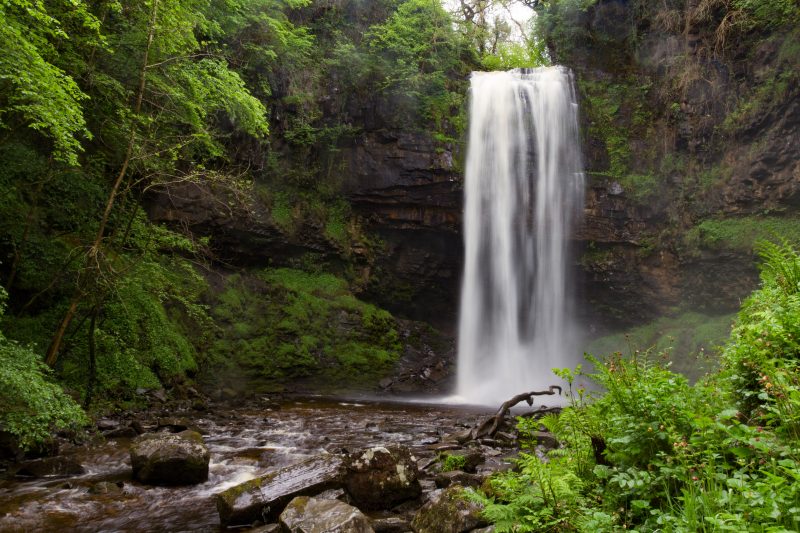 Brecon Beacons Visitor Centre
Stop for 1.5-3 hours for lunch and a walk
Situated right in the heart of the Brecon Beacons, the Visitor Centre is an ideal stopping off point on your Wales road trip. Perfect for views of some of the national park's iconic mountains, without having to climb any!
The Beacons View Tea Rooms are a great place to grab a reasonably priced meal, or fuel up with coffee and cake. If you have time, go for a walk on the Mynydd Illtyd Common next door for some spectacular views of the central Beacons.
The walk from the Centre to the summit of Twyn Y Gaer and back takes 2-3 hours. You'll get incredible 360-degree views from the summit, so it's well worth it!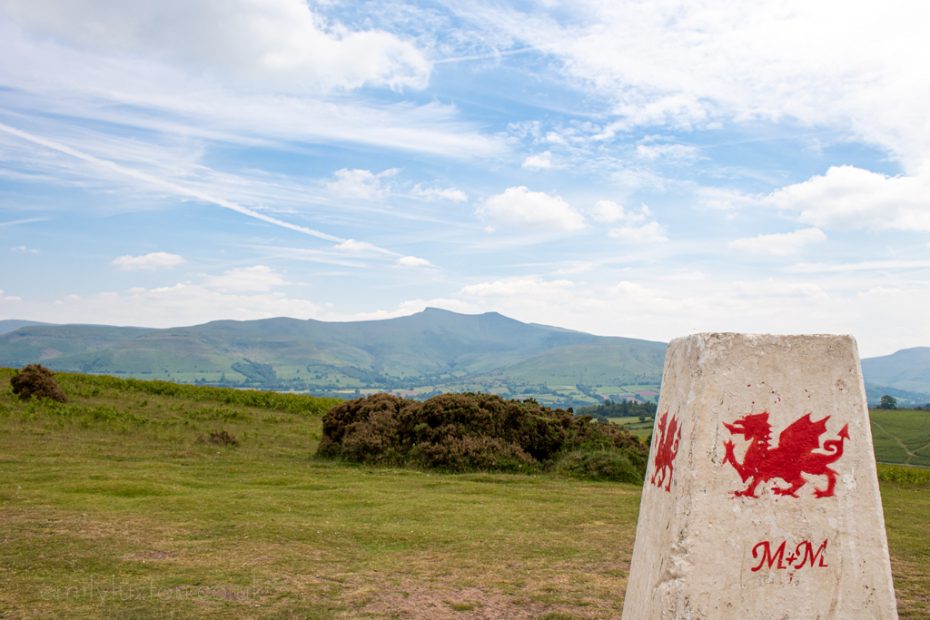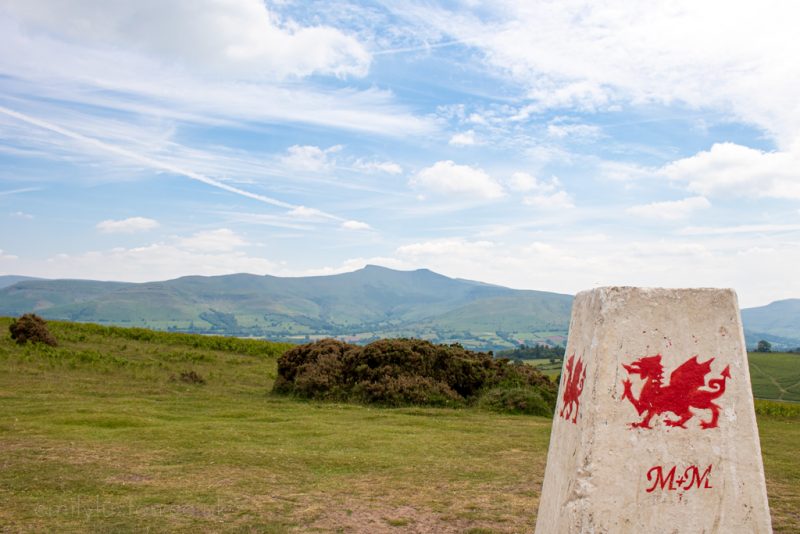 Talgarth or Brecon
The bustling market town of Brecon sits right on your way out of the Brecon Beacons and makes a convenient stop. Visit the cathedral, take a walk along the canal basin, or explore the many independent shops and cafes.
If you'd prefer to rejoin the A470 to continue northwards, add a quick detour to Talgarth instead. This is a pretty little village on the River Ennig with some nice places to grab a bite to eat. Stop by the riverside Talgarth Mill to visit the bakery and cafe, and explore the local arts and crafts at their lovely shop.
SCENIC DRIVE: The B4520 from Brecon to Builth Wells is a stunningly scenic drive. It's a winding B-road, but wide enough for two lanes all the way.
Section 2: Mid Wales Road Trip
Builth Wells
Stop for 30 minutes for a little walk or coffee
Welcome to mid-Wales! A sparsely populated, rural region at the centre of the country dominated by the Cambrian mountain range, mid-Wales is often overlooked by visitors, but it's a stunning addition to your road trip.
The first town you'll encounter is Builth Wells. Stop and stretch your legs with a walk along the River Wye for views of the iconic 18th-century bridge. There's also a really cute high street packed almost exclusively with independent eateries and shops (I loved Beautifully Bonkers and Audrey's). Be sure to visit I Am Curious Yellow, an antiques shop housed inside an old church!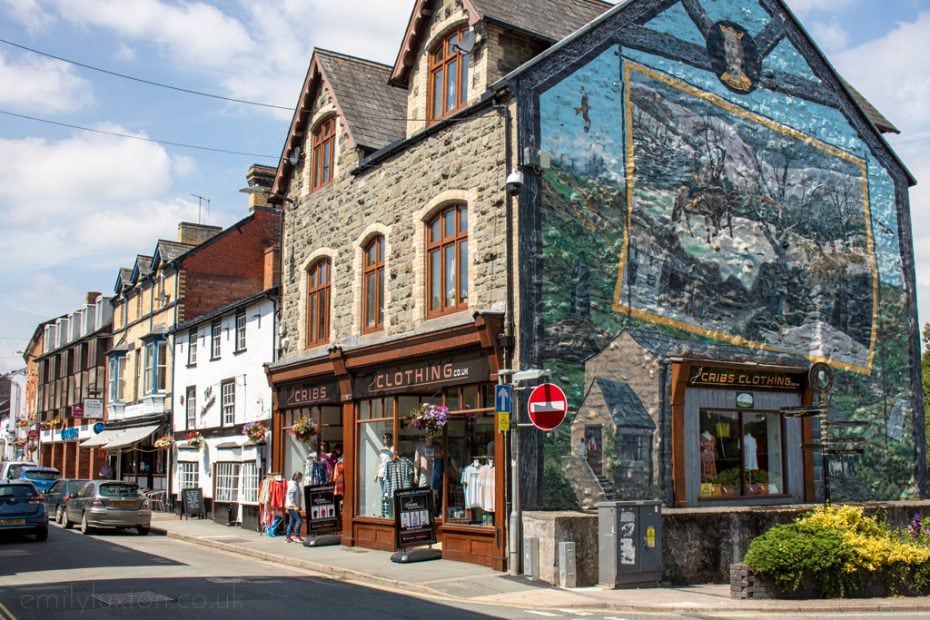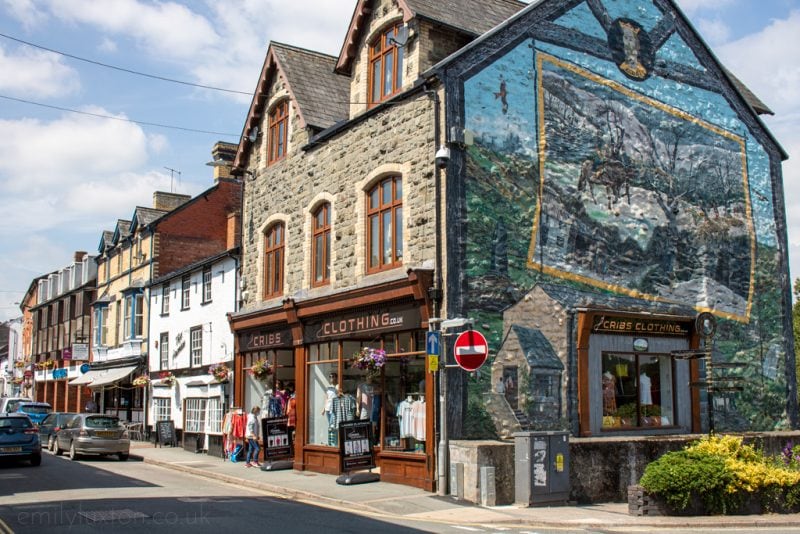 Rhayader
Good point for an overnight stop
Look out for red kites flying above you as you follow the A470 from Builth Wells to Rhayader. These gorgeous birds of prey are prolific in mid-Wales, and a family-run farm near Rhayader was pivotal in their revival.
Rhayader was my overnight stop in mid-Wales. It's a small town with a lovely high street and some good pubs. There are also several attractions nearby:
Gigrin Farm Red Kite Feeding Station
Elan Valley
Valley View Falconry
Gilfach Nature Reserve
Elan Valley
Stop for at least 15 minutes to take photos of the first dam, or for 30-60 minutes for a walk and/or a scenic drive.
Elan Valley is a must-see in mid-Wales. This stunningly pretty valley is home to a series of huge reservoirs and mighty dams. It lies within the Cambrian Mountains Environmentally Sensitive Area (ESA), so although these are working reservoirs, they are surrounded by natural beauty – and the valley boasts a rich abundance of wildlife.
If you're short on time, pop to the Visitor Centre and take the 30-minute circular walk to see the first of the 6 dams, Caban Coch. There are several longer walking and biking trails all around the estate if you have more time.
You can also take a scenic drive around the estate as I did – climbing the edges of the valley with the huge lakes glittering alongside you!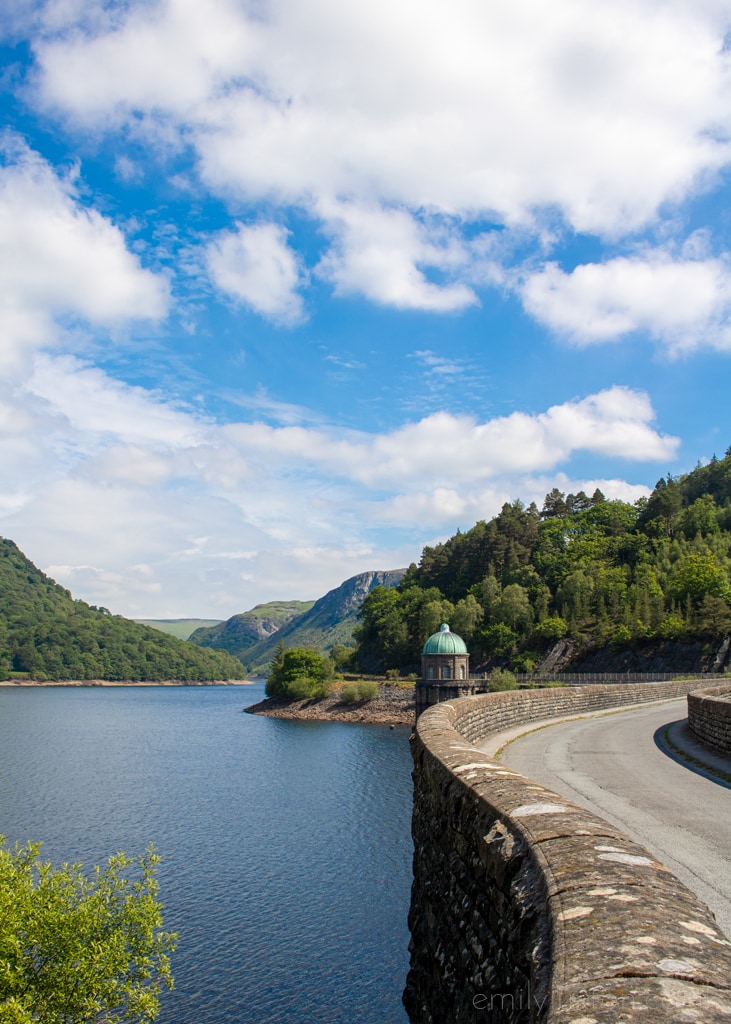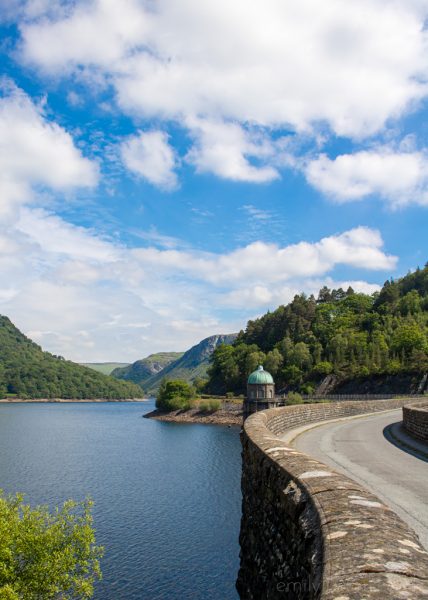 Llanidloes
Stop for 20 minutes for a coffee break
The first town on the River Severn, Llanidloes is a pretty little market town with many timber-framed buildings. It's a useful stopping off point at the heart of mid-Wales, and there's plenty to do nearby:
Hafren Forest
Walking in the Cambrian Mountains
Glyndwr's Way and the Severn Way national walking trails
Minerva Arts Centre
Clywedog Reservoir
Stop for 5 minutes for a photo (or longer if you fancy a walk)
A stop at Clwedog Reservoir is worth it for two reasons. First, because the viewpoint above the lake is absolutely stunning. But secondly, because detouring to the reservoir bypasses the A470 for a while and offers a quiet, scenic drive through the countryside.
Stop off at the Clwedog Reservoir Viewpoint just off the road for a few photos. There's a small car park, and I spotted a walking trail leading away if you fancy a leg stretch.
If you have time, drive down to the dam itself and the nearby ruins of the Bryntail Lead Mine Buildings.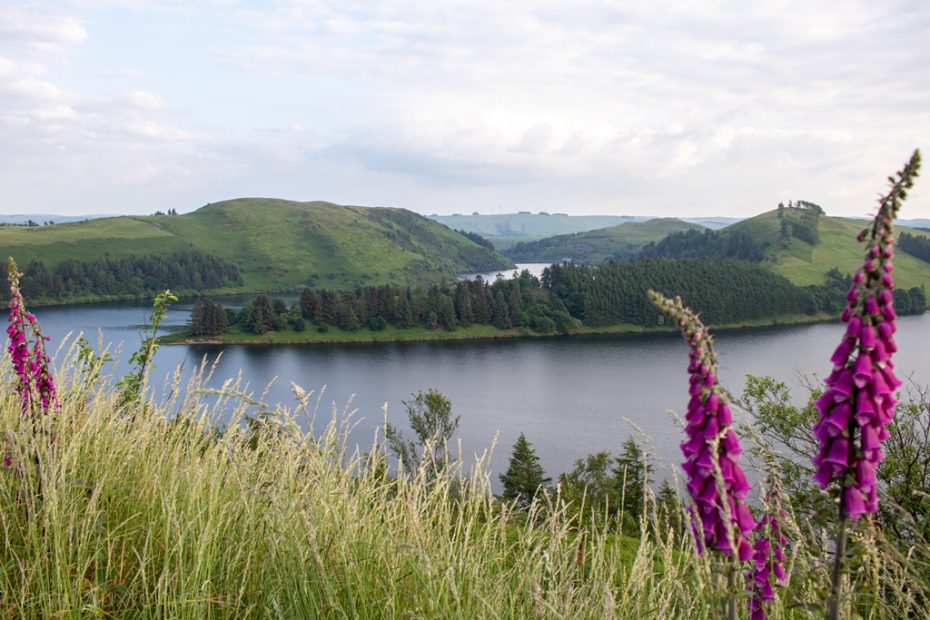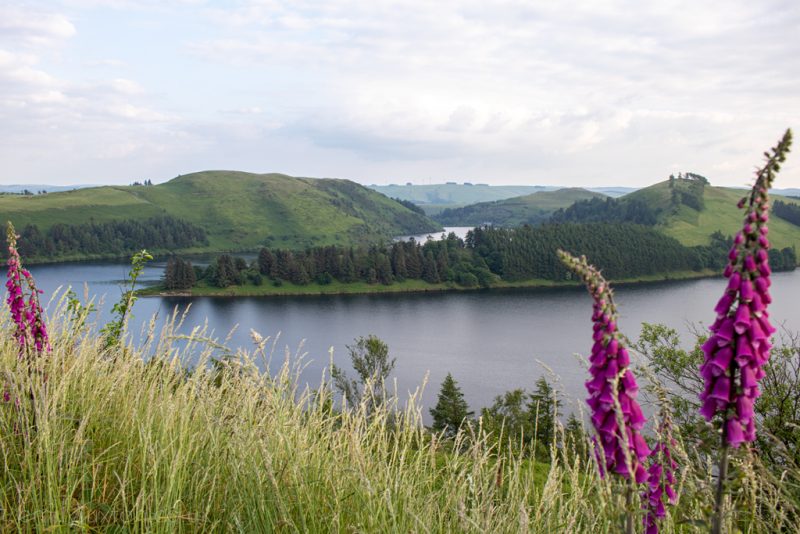 SCENIC DRIVE: The B4518 is a winding country lane, a bit narrow in places, but exceptionally scenic. Drive through rolling hills, rich farmland, and past pretty stone cottages. Eventually, you'll rejoin the A470 to head into Snowdonia National Park. Just after Dinas Mawddwy, the road climbs in a snakelike fashion up and over a hill. There's a place to pull in right at the top for an incredible photo opportunity.
Dolgellau
Stop for 30 minutes to stretch your legs or grab some food. Also makes a convenient overnight stop.
You've made it to Snowdonia National Park! Dolgellau is one of the biggest towns in Snowdonia, but it's still pretty small, with a population of just 2,600! However, it makes an ideal stopping point on your Wales road trip, with plenty of accommodation and food options.
Explore the winding town centre with its cute shops and historic buildings. There are lots of lovely pubs, too, and the Beechwood House cocktail bar is a gorgeous spot for a drink after a long day of driving! Also nearby you'll find:
Torrent Walk (1-2 hour circular) – I did this and loved it!
Cymer Abbey
Mawddach Trail railway walk between Barmouth and Dolgellau
Penygader Mountain (stunning views from the summit)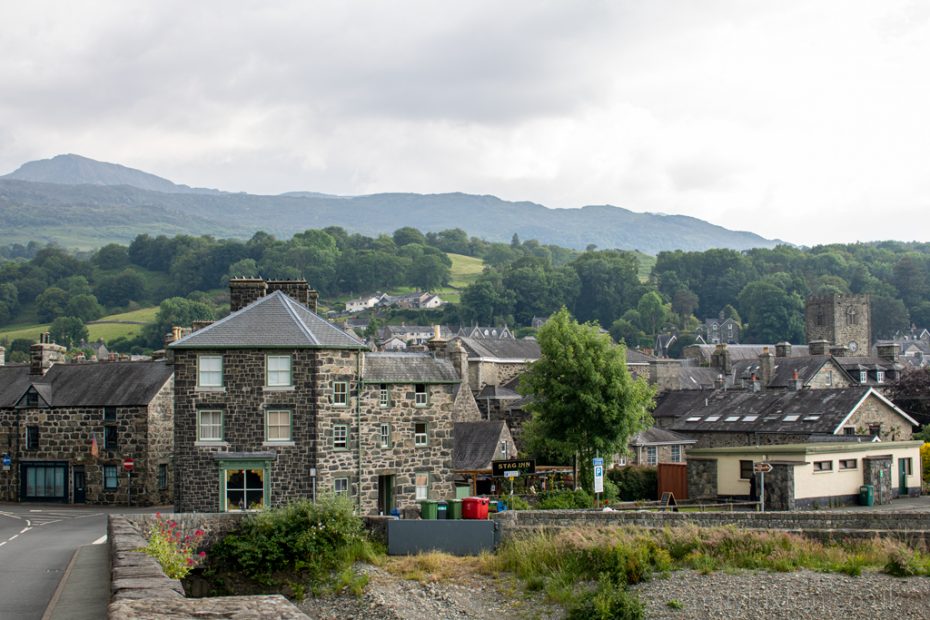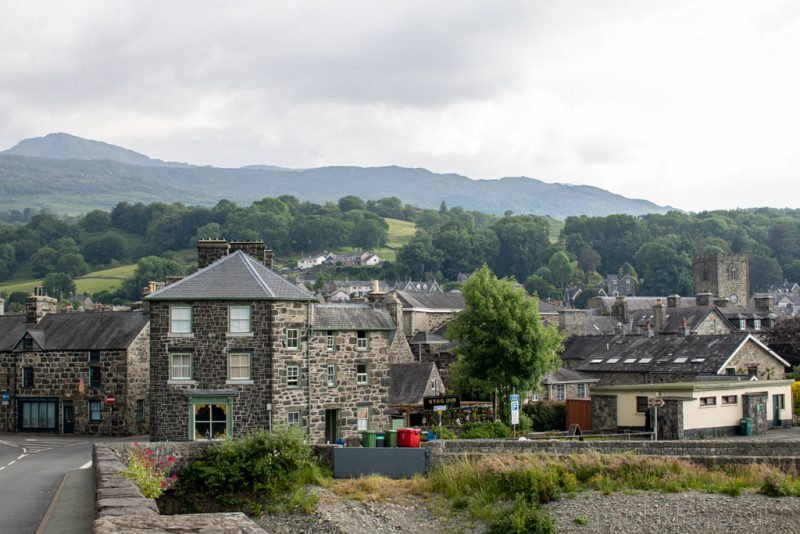 Section 3: Snowdonia Road Trip
Scenic Drive
Looking at the map, it makes most sense to plan your road trip from Dolgellau to Beddgelert then Llanberis, then from Llanberis to Betws-y-Coed and on to Llandudno via the A470.
However, this skips a particularly stunning section of the A470 between Dolgellau and Betws-y-Coed. So if you have time to do the same weird order as I did, it's well worth it! Here's what to look out for as you drive:
Coed y Brenin Forest Park
Llyn Trawsfynydd (and stunning mountain views as you approach)
Towering cliffs of slate at Blenau Ffestiniog
Views of the Afon Lledr river and dramatic forested valleys
Dolwyddelan Castle
Passing under an attractive stone railway bridge just after Pont-y-Pant
Fairy Glen Gorge
Stop for 30-60 minutes for a walk
One of my favourite road trip stops in Snowdonia was the Fairy Glen Gorge – Ffos Anoddun in Welsh. A setting lifted straight out of a storybook, this is a small, secluded gorge on the Conwy River.
It's a magical spot, where falling leaves twinkle in the slants of sunlight spilling between tree branches, and the river rushes over huge boulders. Better still, it's steeped in local folklore and said to be home to fairies and other magic.
NB – don't follow Google Maps here as it will take you down completely the wrong road. Instead, aim for Afon Gwyn Country House on the A470 (next to a bridge across the River Conwy), where you can see a small sign for the Fairy Glen Gorge pointing down a country lane. There's a small carpark (£1) and an entrance fee of £1 per person collected at an honesty box. More info.
Betws-y-Cowd
Stop for 30 minutes for a wander
Often called the "Gateway to Snowdonia", Betws-y-Cowd sits near the eastern edge of the national park. It can be quite touristy and a bit crowded, but it's worth a stop for the scenic train station and the iconic Pont-y-Pair Bridge. Grab a bite to eat here or explore the shops (mostly outdoor-wear and camping gear).
Zipworld Fforest
Go Below – adventure sports inside an abandoned mine
Ride the miniature steam train at the Conwy Valley Railway Museum
Gwydir Forest Park
Penmachno Mountain Bike Trails.
Swallow Falls
Stop for 10-15 minutes for photos
Just down the road from Betws-y-Coed is a spectacular waterfall that is well worth a stop. Rhaeadr Ewynnol (Swallow Falls in English) lies just off the A5. The River Llugwy flows through a narrow chasm in the forest, creating an impressive waterfall.
NB – there's some free road parking nearby or you can pay to park at the Swallow Falls Hotel. There's a small entry fee to access the viewpoints.
Llynnau Mymbyr Viewpoint (First View of Snowdon)
Stop for 5-10 minutes for a photo
This is quite possibly the most photographed scene in Snowdonia! For many, the viewpoint at Llynnau Mymbyr is the first glimpse of Mount Snowdon. Just past Capel Curig lie the twin lakes of Llynnau Mymbyr, and across the water, you can see the peaks of Y Lliwedd, Yr Wyddfa (Snowdon), Crib Goch and Carnedd Ugain.
NB – there is some roadside parking just after the Plas y Brenin National Outdoors Centre. A small footpath leads down to a footbridge from which you can take an excellent photograph across the lake.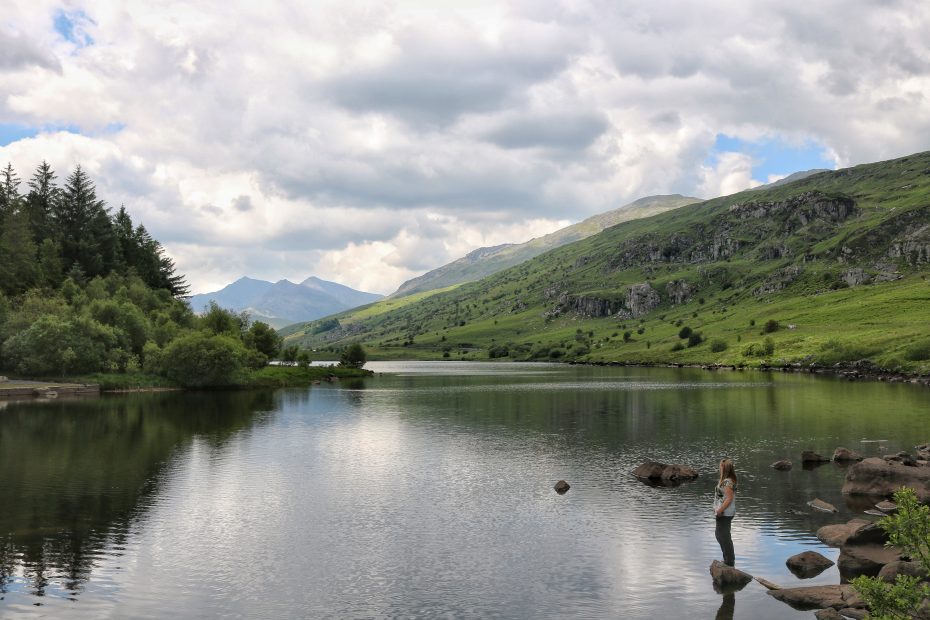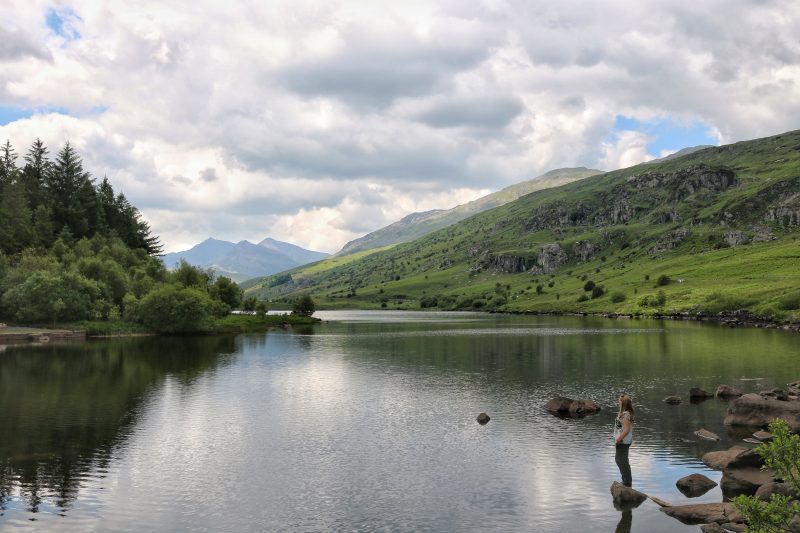 SCENIC DRIVE: Continue along the A4086 with Snowdon ahead of you, then detour onto the A498 towards Beddgelert. Wind your way through the mountains with the lake Llyn Gwynant far below you and Snowdon's peak behind it.
Snowdon Viewpoint above Llyn Gwynant
Stop for 5 minutes for a photo
As you head towards Beddgelert along the A498, there are several viewing areas on the right-hand side. Stop off at one or two to enjoy the views and grab a photo of the stunning view down towards Llyn Gwynant.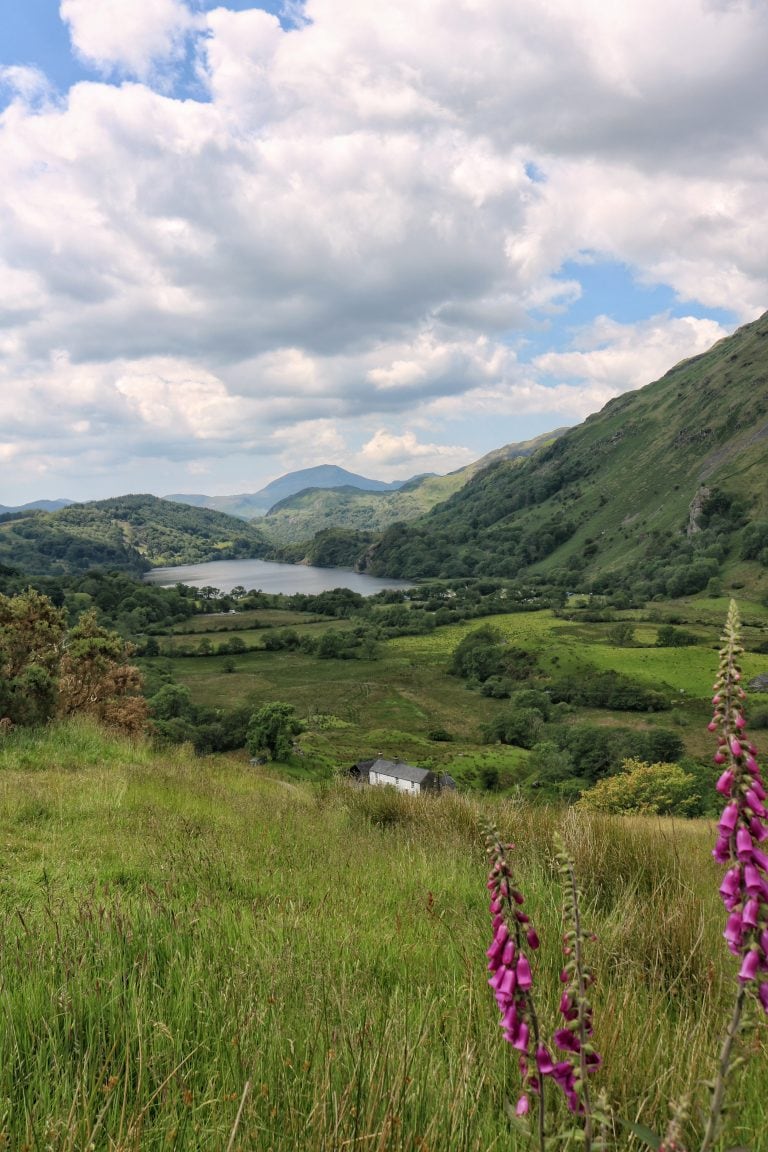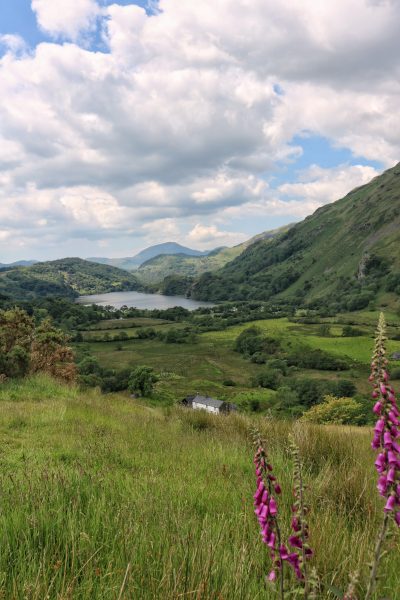 Beddgelert
Stop for 30 minutes for a wander
One of the prettiest villages in Snowdonia, Beddgelert is steeped in legend, culture and history. According to local tradition, this pretty village in North Wales is the final resting place of Gelert, the faithful hound of the medieval Welsh Prince Llewelyn the Great.
You can walk to Gelert's Grave along the banks of the Glaslyn river, before stopping off at one of the town's pubs or tearooms for something to eat. There are a lot of good accommodation options nearby, too.
Dinas Emrys
Stop for 1.5-2.5 hours for a walk
Beddgelert is surrounded by incredible hikes and walking trails to suit all abilities. If you have a couple of hours to spare, the walk up to Dinas Emrys will reward you with an incredible view.
Park at the free National Trust car park at Craflwyn and follow the signposted trail into the woods. You'll pass a small waterfall with a bright blue pool, then climb a steep, winding path up to the top of Dinas Emrys. Be careful: legend has it that a dragon sleeps beneath the hill!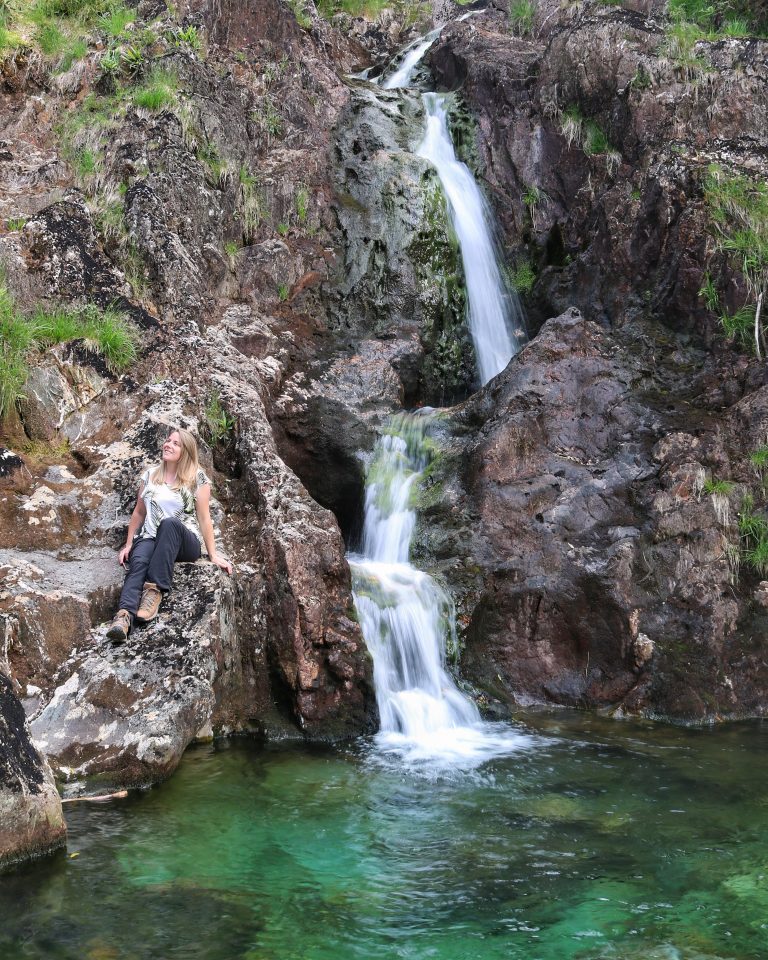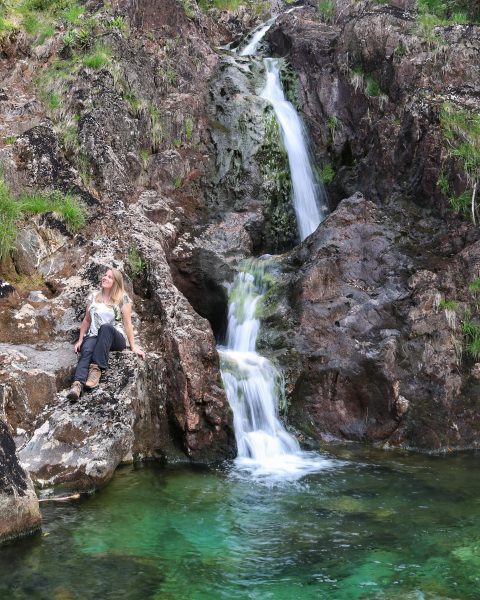 Llanberis Pass
Scenic Drive
After detouring to Beddgelert, return back to the A4086 for one of the most scenic drives in Snowdonia. The Llanberis Pass carries the road up and over Pen-y-Pass and between the Glyderau and Snowdon mountain ranges, and is known as one of the most scenic drives in the UK.
The scenery is incredible: rugged rocky crags, glittering lakes, and majestic mountains! Look out for climbers on the Cromlech Boulders as you go past.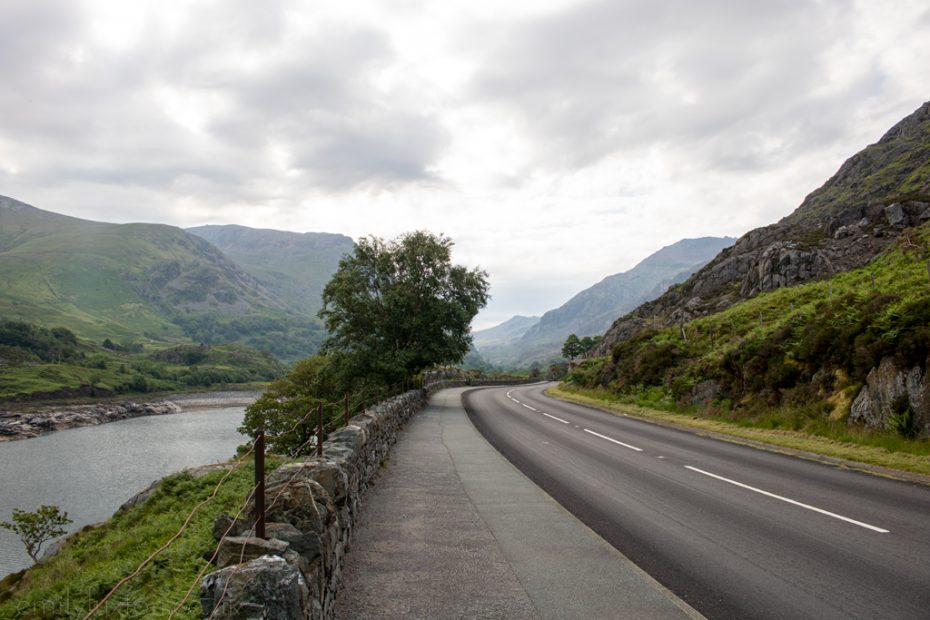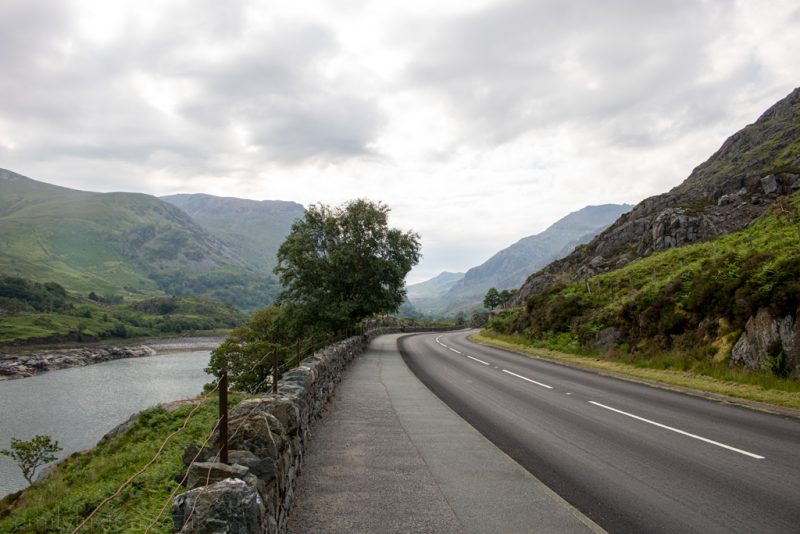 Option: Climb Snowdon
Needs a full day
The highest mountain in Wales, climbing Snowdon is on many adventurers' bucket lists. Yr Wyddfa in Welsh, this towering mountain stretches 1085m above sea level.
It can be climbed in a day, so stop off at the YHA Pen-y-Pass Hostel or spend a night in Llanberis (depending on where you want to start your hike).
Recommended Tour: Hike to the Summit of Snowdon (from £30pp)
Section 4: Llanberis to Llandudno
Llanberis
Stop for 30-60 minutes for a wander (also makes a good overnight stop if visiting Snowdon)
Your final stop in Snowdonia is Llanberis, a small town on the northern edge of the national park. It's the start point for several of the routes up Snowdon so attracts a lot of visitors. It also has a few good accommodation options if you need to spend the night.
If you want to visit Snowdon without the climb, the Snowdon Mountain Railway runs from Llanberis to the summit – so this could make a great day trip on your Wales road trip. Also near the town you'll find:
National Slate Museum
Dolbadarn Castle
Llanberis Lake
Ceunant Mawr Waterfall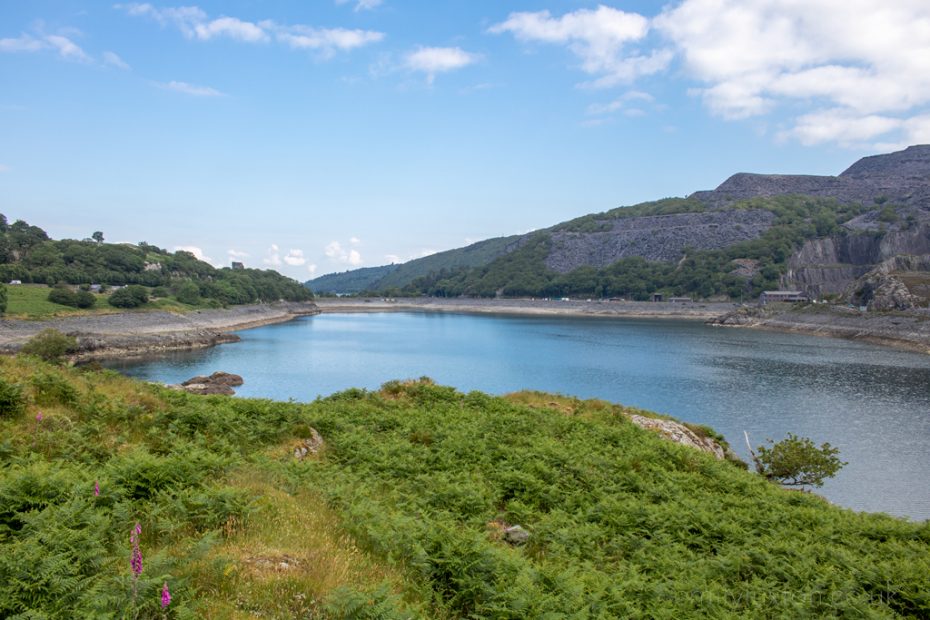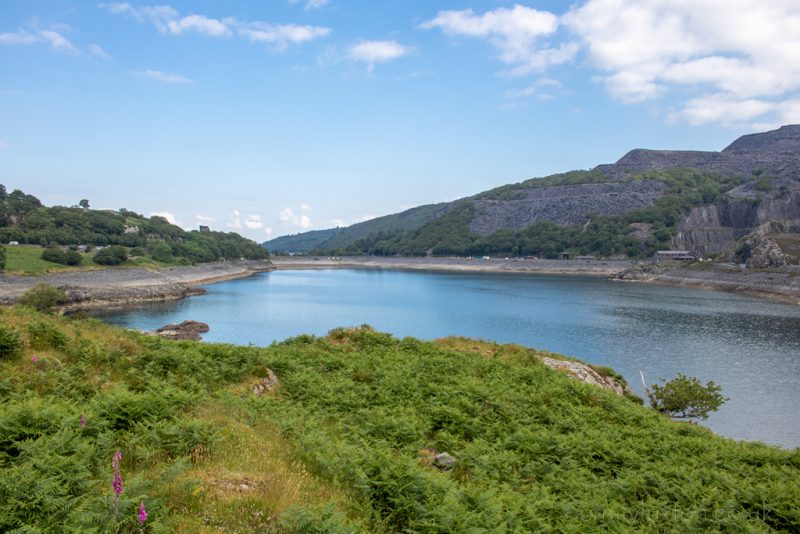 Conwy
Stop for an hour to walk the castle walls (longer if you want to visit the castle)
Depending on what order you're doing the Snowdonia section of your Wales road trip, you can either head north from Llanberis and follow the A55 along the coast, or head back to Betws-y-Coed and rejoin the A470 for the final section.
Before reaching your final stop at Llandudno, stop off in Conwy to explore its incredible castle. You can walk the walls around the historic town centre (free), or pay to enter the castle itself. Also in Conwy, don't miss the Smallest House in Great Britain: a tiny, bright red house squeezed onto a harbourside terrace.
Llandudno
Endpoint
You've made it! The popular seaside town of Llandudno marks the end of this Wales road trip. Relax with a beach day and some fish n chips, or take the tramway (constructed in 1902) to the top of the Great Orme for some incredible views.
You could even extend your road trip along the coast to the Isle of Anglesey, crossing the Menai Strait to explore the famous coastline and numerous lighthouses.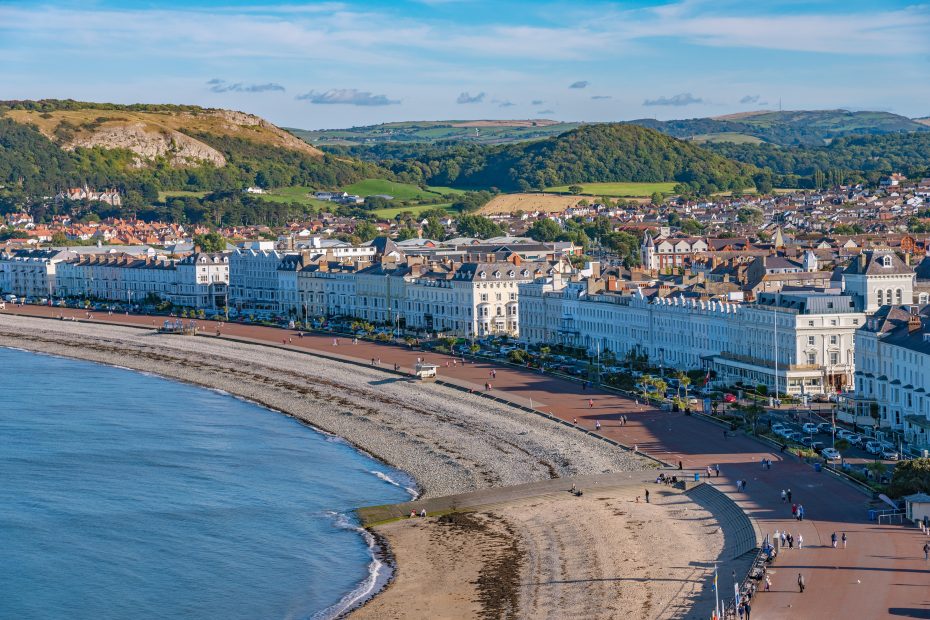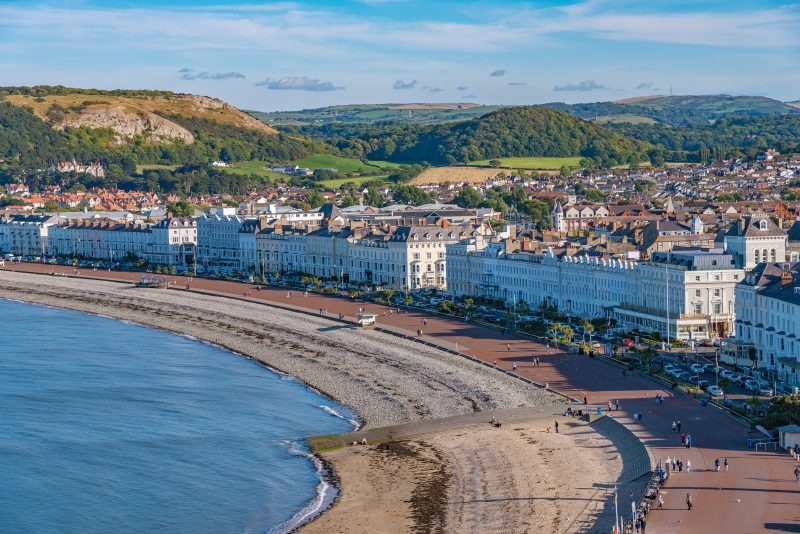 (Confession – I never actually made it to Llandudno due to poor timing, so this is a stock image!)
Extend your Wales Road Trip – More Great Destinations
17 Amazing UK Road Trips for Your Bucket List
19 Places to Visit in North Wales
23 Places to Visit in South Wales
Wild Wellness Retreat in North Wales