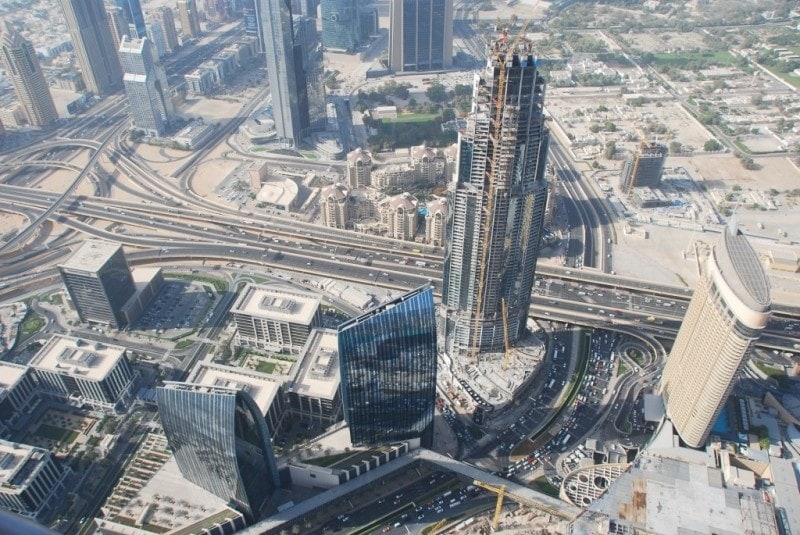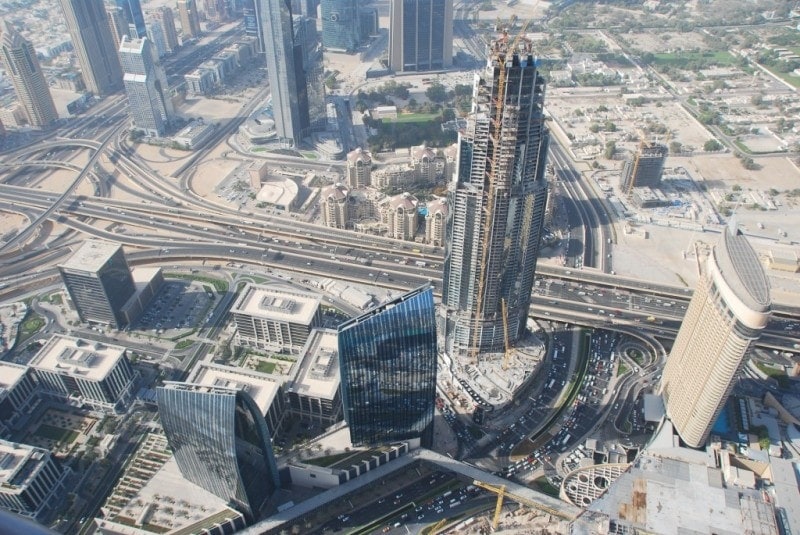 Following on from the success of my recent post about finding the Authentic Dubai, I had a number of tips leftover for the best places to eat in this incredible city. Food is something Dubai does really well, and there's so much on offer; from traditional Emirati dishes and Middle Eastern food, to contemporary international restaurants and fusion cuisines. I've teamed up with some great travel bloggers to bring you this guide on what to eat in Dubai…
Must-Try Middle Eastern Food
In this section, three travel bloggers share their favourite Emirati and Middle Eastern dishes in Dubai, as well as one of the best local seafood restaurants.
What to Eat? Mutabbal and Umm Ali
Who Says? Tiffany Schureman from A Girl and her Passport
"My must try foods in Dubai would be Mutabbal and Umm Ali. Mutabbal is served as an Arabic Mezze. It is an eggplant dish where the eggplant grilled, mashed and then mixed with garlic, tahini and topped with olive oil. My favourite is when it is served with pomegranate seeds. Umm Ali is a dessert. It is like bread pudding served with pistachios on top. For drinks, I would have a lemon mint or a fresh juice. The juice will be made when you order it! Always tasty and you can get almost anything you can think of."
What to Eat? Fattoush salad, falafel and flatbreads.
Who Says? Roma Small from Roaming Required
"When we went in March 2013 we ate loads of Fattoush salad, mixed grilled meats of lamb and chicken typically. Falafel flattened onto a flatbread topped with labneh too, so yummy…"
Bu Qtair Restaurant
Where? Bu Qtair. 4 D Street, Al Sufouh, Dubai.
Who Says? Anne Mugnier from What Doesn't Suck
"My favourite food in Dubai is from…. Bu Qtair!! Bu Qtair is a small restaurant, far away from La Petite Maison, Nobu or other imported concepts present in Dubai.
"Its location right next to Jumeirah makes it the perfect place to come eat freshly caught fish from the Jumeirah fishermen.
Here, no silver cutlery or fancy setting: you will eat on plastic chairs, and with your hands! Bu Qtair is a definitely must try for sea food lovers and bling bling haters!"
Gourmet Dubai
Dubai has a wonderful, rich heritage and the Middle Eastern and Asian flavours which influence the traditional Emirati cuisine make these dishes unmissable. But, it can't be avoided, this city is all about modernity and luxury – which means there are hundreds of incredible contemporary restaurants that also shouldn't be missed. Many use local flavours and ingredients, or create fusion dishes that pay homage to the traditional cuisine of the U.A.E, but there's a huge variety of fantastic international cuisine too. After all, more than 200 nationalities call Dubai home, which has a strong influence on the food scene! Here are a few of the unmissable meals and restaurants in Dubai…
Camel Burgers
Where? Beach Canteen street food market during Dubai's Food Festival, Kite Beach.
Who Says? Kathryn Burrington from Travel With Kat
"I knew camel was a traditional meat eaten in UAE but I had heard it could be tough and rather gamey. However, when I saw camel burger on the menu I couldn't resist finding out for myself. It was served with halloumi cheese and a delicious date and lime jam in a sesame seed bun – a wonderfully modern take on an authentic meal. I was pleasantly surprised that the burger itself was actually very tasty and tender. I'd definitely recommend it."
Find out more about the Dubai Food Festival, and about some of the best restaurants and must-try dishes in Dubai, in Kat's post Best Things to Eat in Dubai.
Urban Picnic Brunch
Where? Vida Downtown Hotel. Mohammed Bin Rashid Boulevard, The Old Town, Dubai.
Who Says? Annika Ziehen from Midnight Blue Elephant
"People in Dubai love their brunch, and what could be better than brunch and picnic in one? Head to the Vida Downtown Hotel for their Urban Picnic for brunch on Fridays and Saturdays. Get a basket and fill it with mason jars full of salads or mueslis, fresh pizza and quiches, sandwiches and of course, bottomless bubbly. To stay nourished while you fill your basket, dip fruit in the chocolate fountain or take a nibble from the giant parmesan wheel. But don't fill up too much yet, because this is just the beginning – there is still a feast of grilled seafood and meats that follows as well as an array of dessert options. Luckily, you can always sneak to their lovely daybeds around the pool to sleep off your food baby afterwards."
Rhodes Twenty10
Where? Rhodes Twenty10. Le Roy Méridien Beach Resort & Spa Al Road, Dubai.
Who Says? Jeff from Paxview
"Maybe the best steak and kidney pie ever. I mean, like even better than London good." So says travel blogger Jeff, and there are plenty who agree with him. Rhodes Twenty10 is a British steakhouse from Michelin starred celebrity chef Gary Rhodes, with incredible décor and some of the best steak in Dubai!
P.F. Chang's Dynamite Shrimps
Where? P.F. Chang's China Bistro. The Dubai Mall, Al-Doha St, Dubai.
Who Says? Ana K. Zbrojevka, www.misshappyfeet.com
Blogger Ana recommends the Dynamite Shrimps at PF Chang's in Dubai, which she says are "to die for". The Chinese bistro P.F Chang's is an American brand, but the branch at The Dubai Mall is really popular amongst Dubai locals.
"P.F. Chang's is a restaurant I came across in Dubai and Doha. Delicious Asian food with good ambience. But many, many people go there just because of the appetizer called Dynamite shrimps.
"As the name says, these are fairly spicy shrimps. Possible the best appetizer I had in my whole life. And if you are not very hungry, enough as an entire meal."
High tea at the Burj Al Arab
Where? Burj Al Arab. Jumeirah Beach Road, Jumeirah 3, Dubai.
Who Says? Jennifer Melroy from Made all the Difference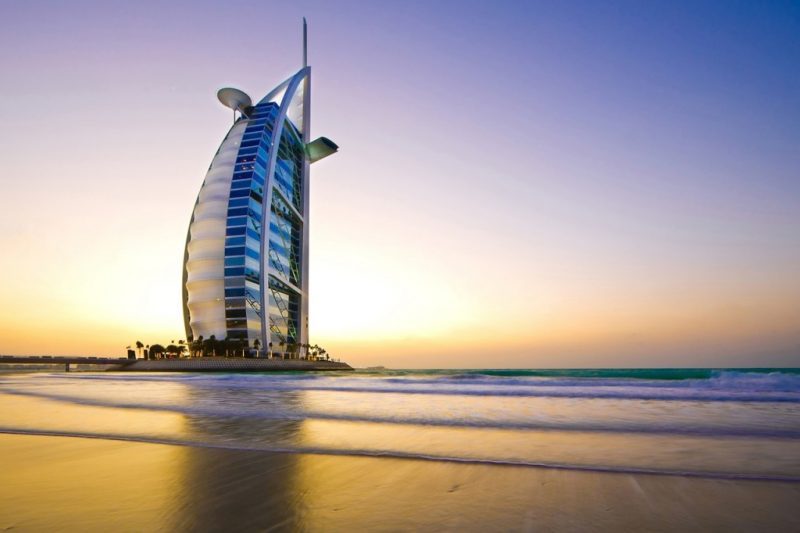 You can't compile a list on Dubai without mentioning the famous "seven-star" Burj Al Arab, so I was glad that Jennifer Melroy got in touch to recommend it. This iconic hotel sums up everything that Dubai has come to be known for – bling, excess, and extreme luxury – and the seven-course high tea, with its book-like tea menu, is the perfect experience to celebrate all that.
Have you ever visited Dubai? Share your favourite food experiences and memories in the comments…
Love this post? Please pin it!