Some posts on this site contain affiliate links. If you book or buy something through these links, I earn a small commission (at no extra cost to you). Take a look at my privacy policy for more information.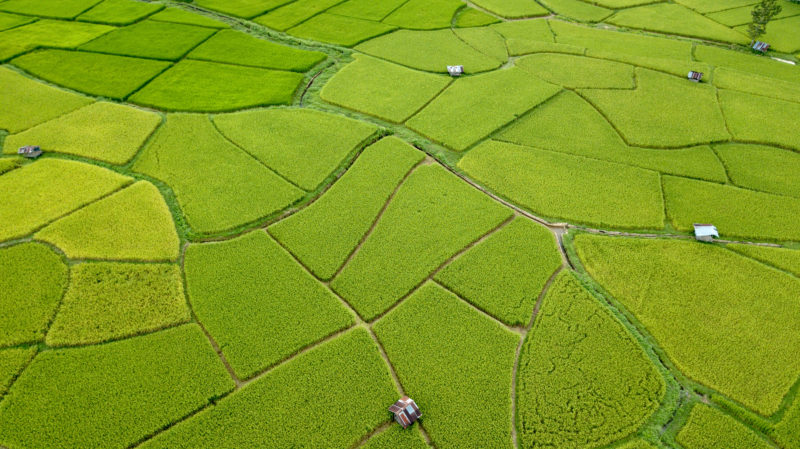 From chocolate workshops to epic mountain views… these are some of the best things to do in Nan province, Thailand.
There's a lot to love in this quiet corner of Northern Thailand. Largely rural and sparsely populated, Nan's slow pace of life and wide swathes of lush countryside are its biggest draws. You could come here just to escape into nature and relax, or wander the quiet capital's leafy streets in search of cute cafes and hidden gems.
But there's also plenty of culture and history to discover throughout the province – and lots of fun activities to keep travellers busy!
Explore dazzling temples and learn local history in the province capital, also called Nan. Lose yourself on the winding mountain roads of a sprawling national park – stopping off at roadside viewpoints and incredible coffee shops along the way.
Discover the culture and history of the area's unique ethnic groups and hill tribes, or learn about the former Lan Na Kingdom which once incorporated most of Northern Thailand.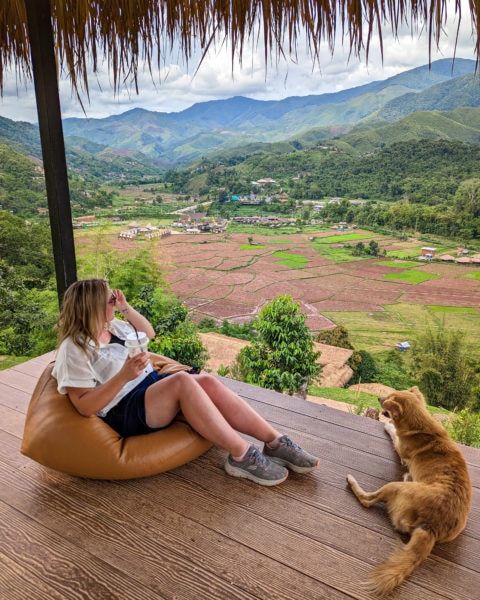 Whatever you're into, there's plenty to entice in this fascinating and surprisingly underrated province near the Laos border.
What follows is an expanded version of my guide to Nan Province – delving deeper into all the top sights and attractions in the region.
If you head to this beautiful northern province, these are some of the best things to do in Nan…
Quick List: Things to do if you Only Have a Day or Two in Nan, Thailand
If you're short on time – here's a quick list of the can't-miss attractions in Nan Thailand. You'll find more info on each one in the next section.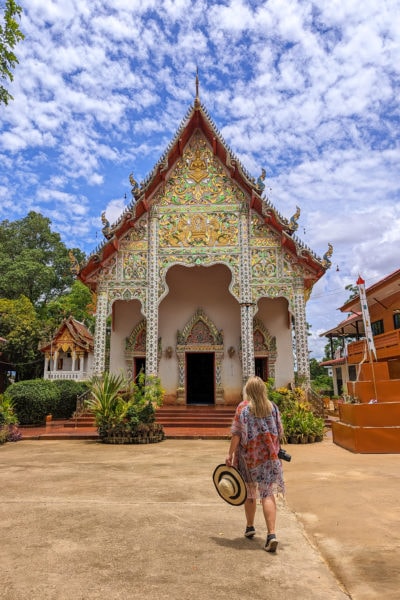 Take a tram tour of Nan's Old Quarter for a quick overview of the main sights.
Swing by Wat Phumin to check out the murals at the city's most famous temple.
Head to the village of Pua (one hours drive from Nan) to check out Wat Phuket and the Doi Silver Museum.
Take a chocolate workshop at Cocoa Valley Resort – or just swing by to eat chocolate!
Plot a road trip around Doi Phu Kha National Park. Stop at viewpoints, visit an ancient salt well at Bo Kluea, and check out the waterfall in the sleepy mountain village of Sapan.
8 Things to Do in Nan City, Thailand
1. Take a Tram Tour of Nan City Centre
For the perfect introduction to Nan and a quick overview of the Old Town, hop aboard one of the Tram Tours of the city centre.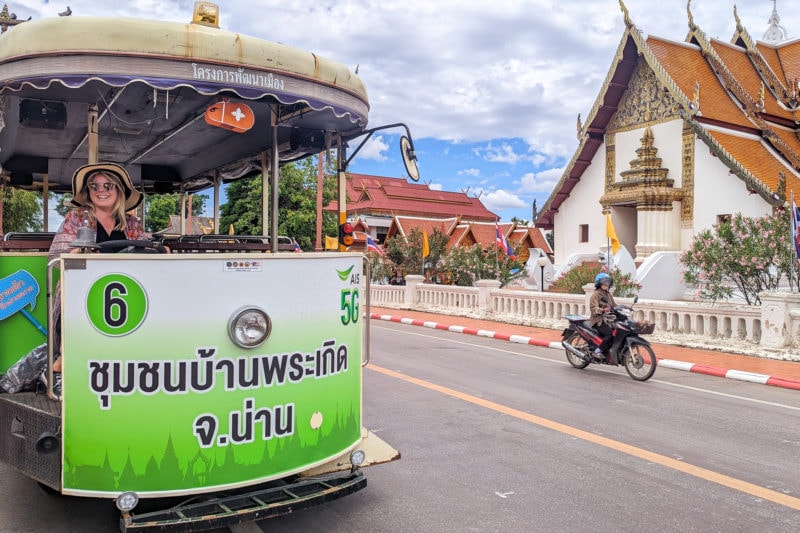 These cute little open-sided trams are a great way to see the highlights of Nan's compact Old Town centre in a single afternoon. They'll take you past most of the major city sights and temples, sometimes stopping for a short time so you can get down and take photos.
Good to Know: The tram tours depart from the tourist office (opposite Wat Phumin). Tours run twice a day at 10:30am and 3:30pm and cost 30THB per person. They're only available in Thai at the moment, but it's still a fun way to explore and you'll get a good overview. Drop pins on your Google Maps to remind yourself which spots you want to come back to during your trip.
2. Explore Nan Old Town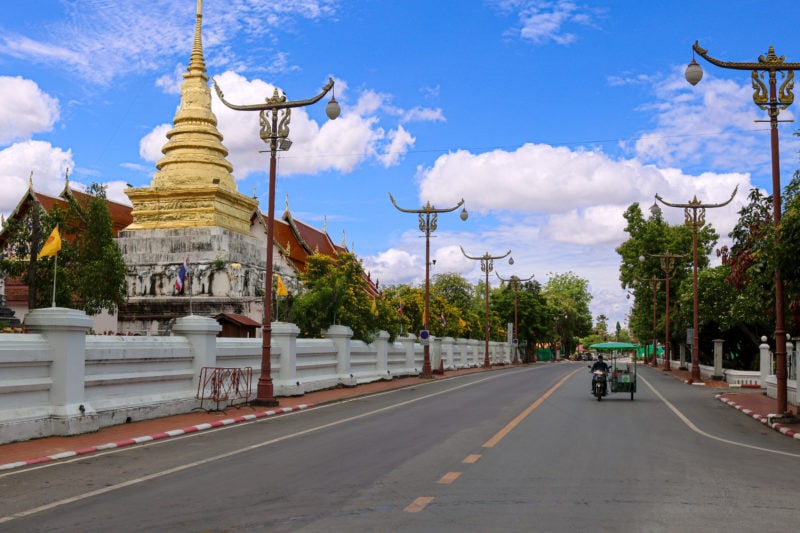 Nan's Old Quarter is compact and quiet, so it's easy to explore on foot or by bike. Take a stroll around the city's wide, tree-lined streets in search of colourful temples, glittering gold stupas, and other historic buildings.
Two of the main temples in the Old Town area, Wat Phumin and Wat Sri Panton, are listed later on in this post – but here are a few of the other top sights to look out for:
Nan City Wall – the remains of a historic stone wall which once surrounded the city.
Wat Phra That Chang Kham Worawihan – the "Temple of the Relic Supported by Elephants" (pictured above) features a huge gold chedi which stands on a square base decorated with 24 elephant sculptures.
Wat Ming Mueang – an intricately carved white temple home to the city pillar.
Wat Hua Khuang – a national ancient monument with temples and pagodas built in the local Lanna art style.
Wat Aranyawat – my personal favourite; a colourful temple complex which houses a huge collection of Buddha sculptures carved from wood.
3. Discover the Famous Murals at Wat Phumin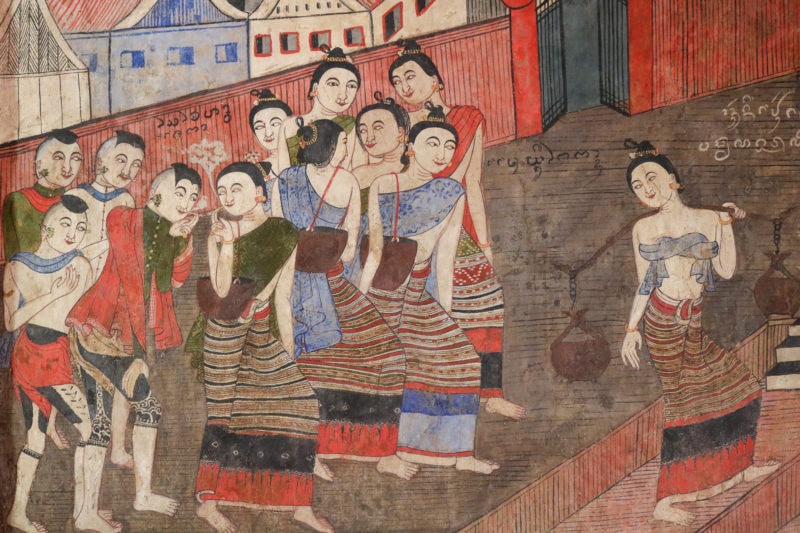 Wat Phumin is the most famous and historic temple in Nan – and one of the most important in northern Thailand. It was built in 1696 by Phra Chao Jettabutrabhrama, then ruler of the Nan Kingdom, and was depicted on the old 1 Bhat banknotes (no longer in circulation).
The inside of the temple is completely covered in intricately detailed 19th-century murals depicting everyday life in Nan, local folklore, and Buddhist legends.
Most famous is the "Whispering Lovers" scene, a depiction of a man whispering into his lover's ear. You'll see copies of this image ALL over Nan Province, from wall decorations to cute cartoon versions on t-shirts. Local legend says that if you declare your love to your partner in front of this mural, your love will be eternal.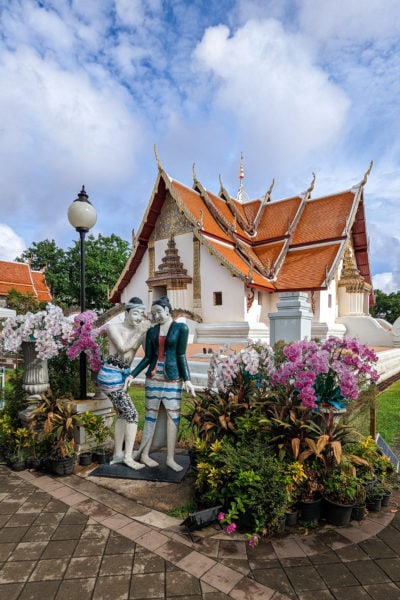 One wall of the murals shows scenes from the Buddhist Hell Realm – with some brutal punishments being dished out, presumably warning people away from certain sins (like adultery). See if you can figure out which crimes fit the punishments!
4. Admire the Golden Temple of Wat Sri Panton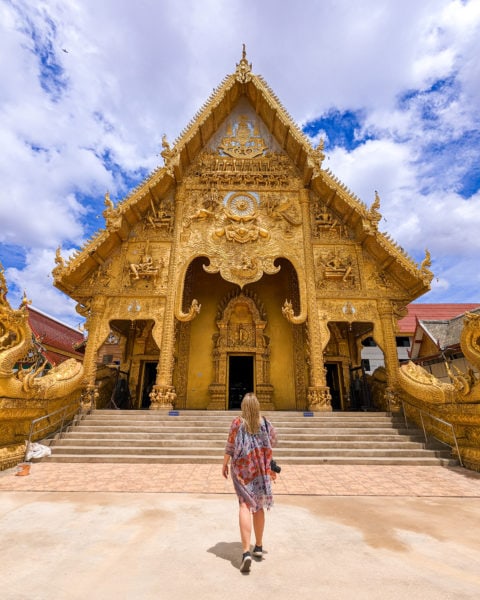 Don't miss the stunning gold temple of Wat Sri Panton while you're exploring Nan.
The temple is completely covered in intricate gold carvings, and the entry steps are flanked by two statues of seven-headed nagas (mythical dragon-like creatures).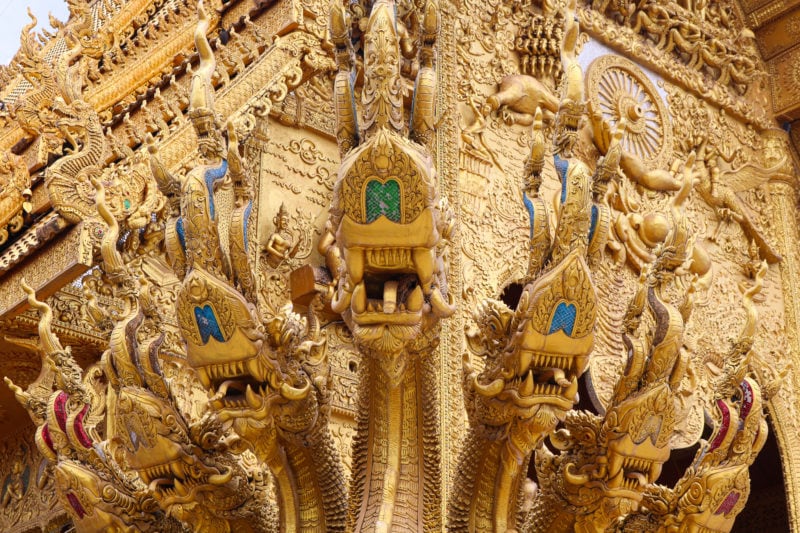 In the courtyard in front of the temple, you can also see a traditional long boat. Held in the Nan River, the annual Nan Long Boat Festival is one of the biggest cultural events in the province.
5. Experience the Thai Ritual of Giving Alms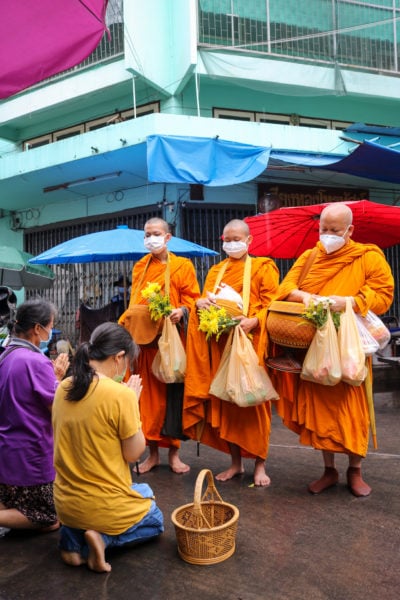 If you're up and about at dawn in Nan one morning, you'll likely see numerous Buddhist monks walking the streets barefoot in their bright, saffron-coloured robes and holding small bowls or baskets.
This is part of the Thai Buddhist ritual of daily Alms-Giving. Believers make offerings of food and other useful items, which the monks take back to their monastery to be shared. Flowers are also given to be used as offerings at the shrine.
Alms-giving is seen as a way to make merit and earn good karma in this life. At the same time, supporting the monks means they don't have to work and can focus all their attention on the pursuit of enlightenment. It's a ritual that dates back to the time of the Buddha, so it's worth the early start to witness.
Good to know: The best place to observe alms-giving in Nan is at the morning market in the town centre between 5am and 7am. If you want to take part yourself, buy some food or useful household items to give as an offering. Locals assure me that foreign visitors are welcome to participate, so don't feel uncomfortable. The monk I gave alms to was happy to see us all and didn't seem to mind at all that I'm not a practising Buddhist.
6. Learn More at Nan National Museum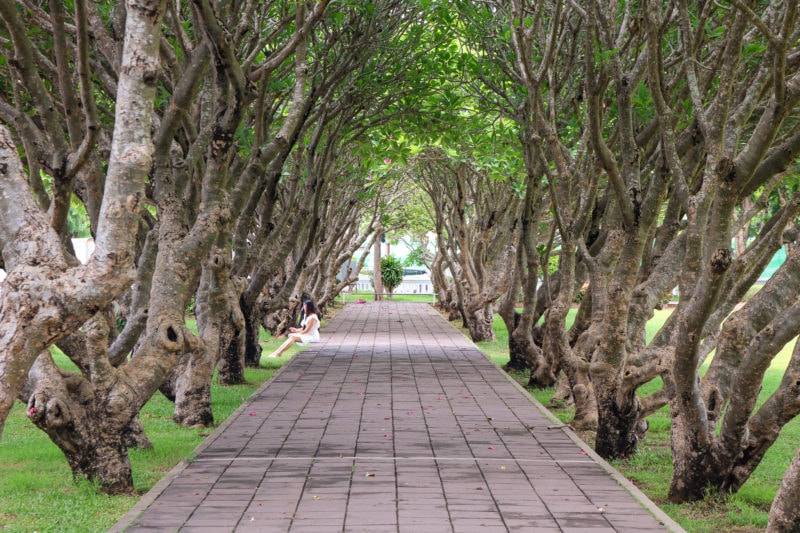 Delve a little deeper into local history at the Nan National Museum. Unfortunately, this was closed during my visit – but it looks like a great place to discover the fascinating history of Nan Province and its people.
It's housed in a majestic yellow-painted building which was once the residence of a local nobleman, and later the town hall. The grounds of the museum are particularly lovely – especially the gorgeous tunnel of frangipani trees (a popular photo spot!).
7. Don't Miss the Smallest Temple in Thailand!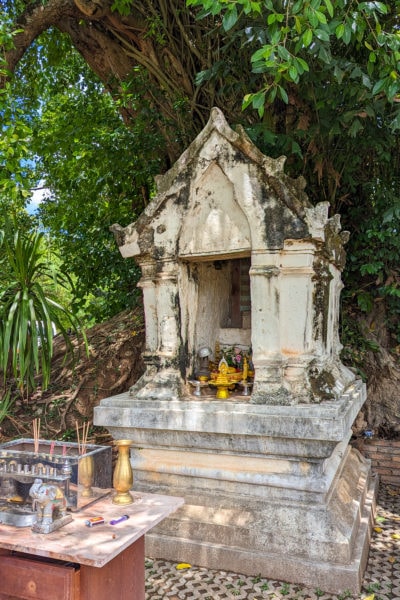 Also on the grounds of Nan National Museum, don't miss the smallest temple in Thailand: Wat Noy. This tiny structure at the foot of a banyan tree is so small you can't even go inside.
It was built for King Rama V when he visited the city in the late 1800s. The story goes that a nobleman told the king that the city had one more temple than it actually did, so this tiny one was quickly thrown up to ensure that the king had the correct number!
Inside are several rows of tiny carved monks. My guide told me it's the presence of these monks that makes Wat Noy a temple rather than a shrine.
8. Step Back in Time at the Noble House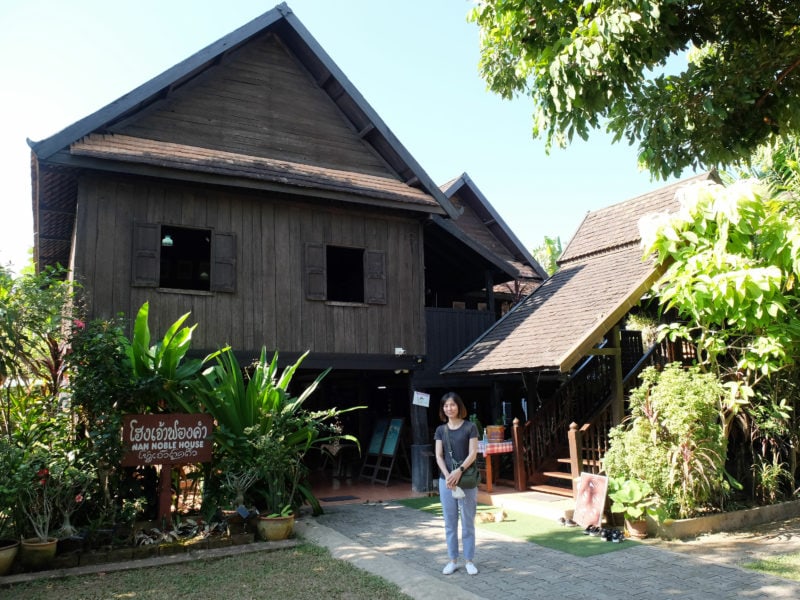 Hong Chao Fong Kham – aka the Noble House – is a 150-year-old mansion built from teakwood in the traditional Lanna style. Today, it houses a small museum featuring a collection of antiques and art, and many fascinating pieces of Lanna culture such as costumes, weapons, and jewellery.
Sadly, I didn't have time to visit the Noble House on my trip, but from what I've read it's definitely worth popping in if you're interested in local culture and history.
9 Things to do in Nan Province, Thailand
9. Indulge in all Things Chocolatey at Cocoa Valley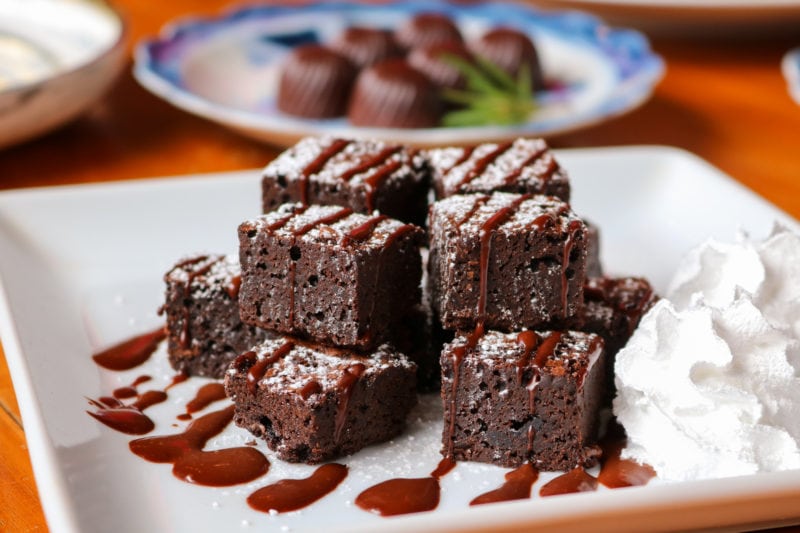 If you love chocolate as much as I do, you NEED to visit Cocoa Valley Resort in the Pua district. About an hour from the city of Nan, this makes a great day out.
Cocoa Valley is a gorgeous hotel and resort set on its very own cocoa farm. You can visit the farm to learn all about where chocolate comes from. See cacao pods growing, taste the fruit, and watch staff hand-sorting the dried cocoa nibs from the husks. You can even have a go at this yourself.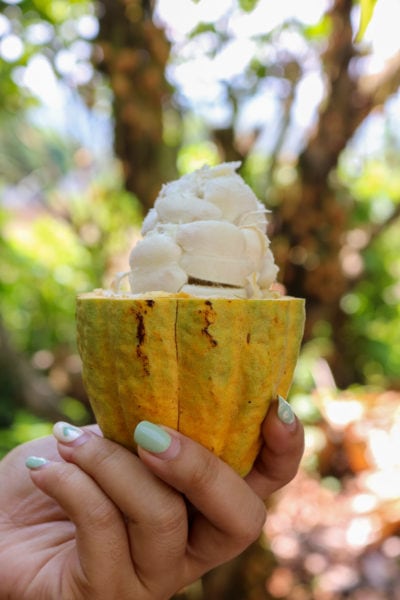 Next, head indoors for a chocolate-making workshop. Use melted chocolate and natural toppings to craft your very own unique chocolate bar!
Don't miss the restaurant and hotel
Even if you don't do the workshop, it's worth visiting the Cocoa Valley restaurant for some delicious chocolatey treats. I'm still thinking about those brownies! There's also a small shop selling all-natural cocoa butter beauty products.
You can even spend a night at Cocoa Valley to really indulge your inner chocoholic! The boutique resort has several beautiful rooms boasting epic views of the lush countryside. Some even have a bathtub on the balcony so you can unwind under the stars… perhaps with a bar of chocolate or two?!
LEARN MORE: Click here to watch my Instagram reel of Cocoa Valley – including inside the hotel rooms.
10. Connect With Nature in Doi Phu Kha National Park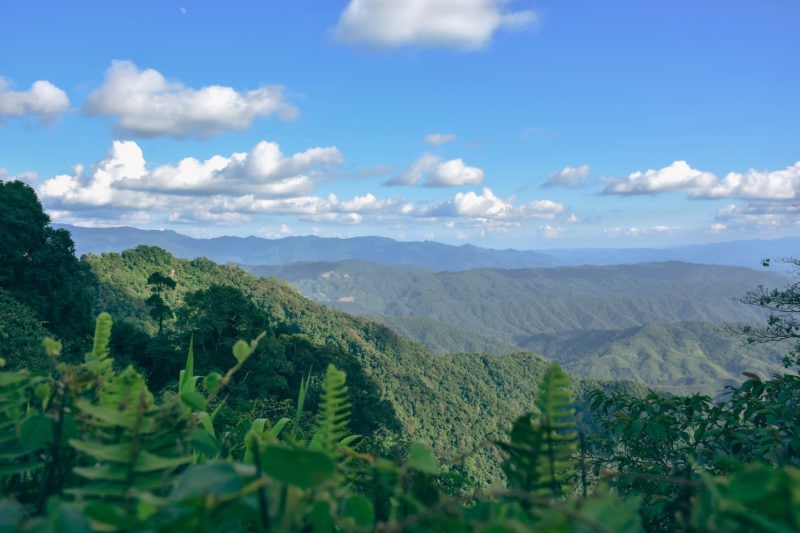 Nan's stunning natural landscapes are what makes this province so special. And one of the best places to appreciate them is in the mountainous Doi Phu Kha National Park.
Sitting right on the border with Laos, this sprawling national park is home to the tallest mountain in Nan Province: Phu Kha, at a height of 1980m above sea level. The park is also the only place in Thailand where you can see Chomphu Phu Kha, an incredibly rare pink flower after which both the mountain and the national park are named!
If you don't have long to explore, try a mini road trip around Doi Phu Kha's winding mountain roads*. Stop off at viewpoints such as the 1715 Viewpoint on the side of Phu Kha Mountain, or the popular photo spot on the snaking Street Number 3.
If you have longer, consider spending a night in the national park to go stargazing. Rural Nan has pretty epic dark skies anyway, so the sparsely populated national park is a brilliant stargazing spot. There are several campsites within the park – some also have small cabins if you don't have a tent (or just prefer a real bed).
*If you get travel sick, I recommend taking motion sickness tablets before heading into the park.
11. Visit the Sleepy River Town of Pua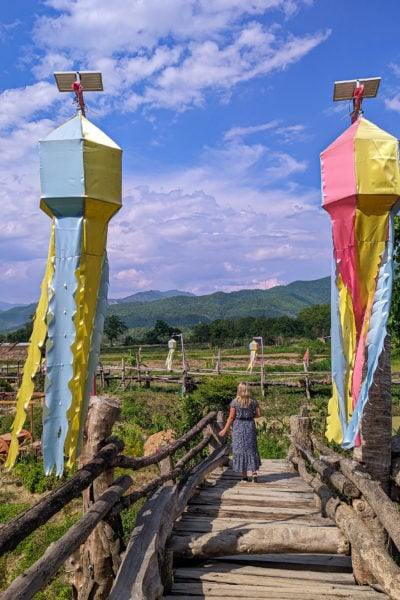 Take a day trip to the sleepy, sprawling district of Pua, an hour's drive north of Nan. Sitting at the confluence of two rivers – the Pua and the Khwang – and surrounded by lush green countryside, this is a slow-paced, tranquil town that's a joy to wander around.
Pua's relaxed vibes are enticing enough, but the district also has several top attractions to enjoy – including the hilltop Wat Phuket temple (see the next section).
Running from the foot of Wat Phuket, Phuket Walking Street is a riverside street lined with shops and stalls. It's a great place to pick up some yummy street food or local souvenirs.
DON'T MISS Ban Tai Lue Cafe – a cute, shabby-chic riverside cafe with great coffee and gorrrrgeous views of the sleepy paddy fields and distant mountains of the Doi Phu Kha National Park. The iced coconut latte is delicious!
12. Soak up the Views at Wat Phuket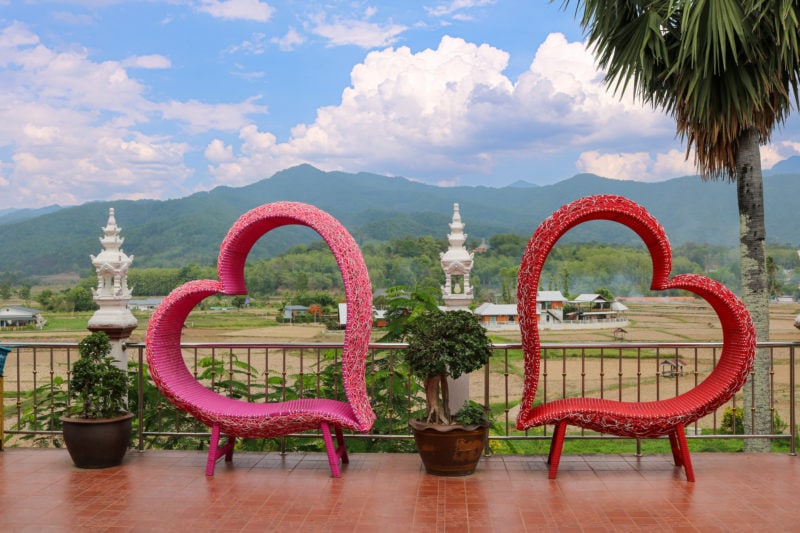 One of the top things to do in the Pua district of Nan Province is to visit Wat Phuket. This colourful, Lanna-style temple sits at the top of a hill, enjoying excellent views over the green rice fields with mountains behind.
The views are so good that there are even some heart-shaped, Instagrammable frames on the temple grounds! Inside the temple are some colourful murals showing scenes from the Buddha's life.
13. Discover Yao Culture at Doi Silver Museum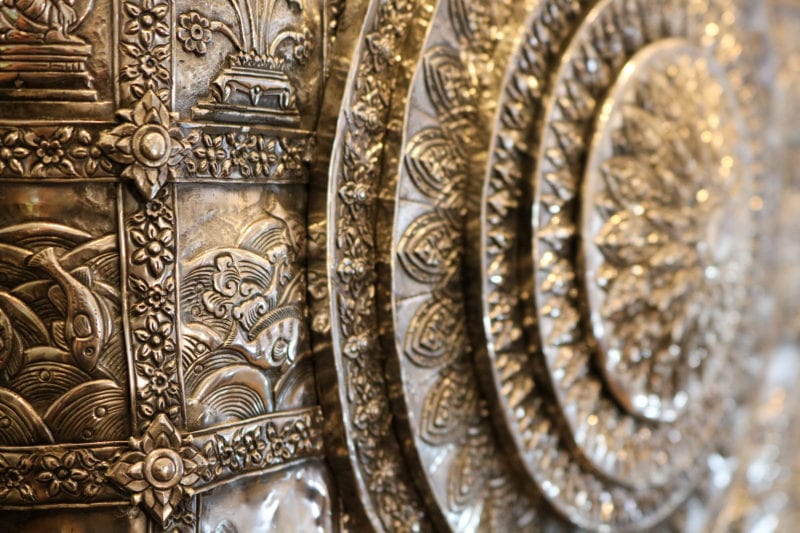 Also in Pua district, don't miss Doi Silver Factory and Museum. The factory was founded by Mr Somchai Rungrachatawanit, who learned the art of silver making from his father and grandfather.
Somchai opened a small museum at his factory to showcase the culture and heritage of the Yao people, a tribal ethnic group found in the hills of northern Thailand.
Silver plays a significant role in Yao culture. Jewellery is given as gifts to babies at birth, and may later used as a dowry for marriage. The museum is filled with such jewellery, as well as Yao costumes and other artefacts. Somchai told me that whenever he sees a traditional design, he takes a photo and tries to recreate it at his workshop – helping to preserve his culture.
Don't miss the factory shop at Doi Silver too! You can pick up gorgeous silver jewellery at excellent prices so it's great for buying presents and souvenirs!
14. Unwind in the Mountain Village of Sapan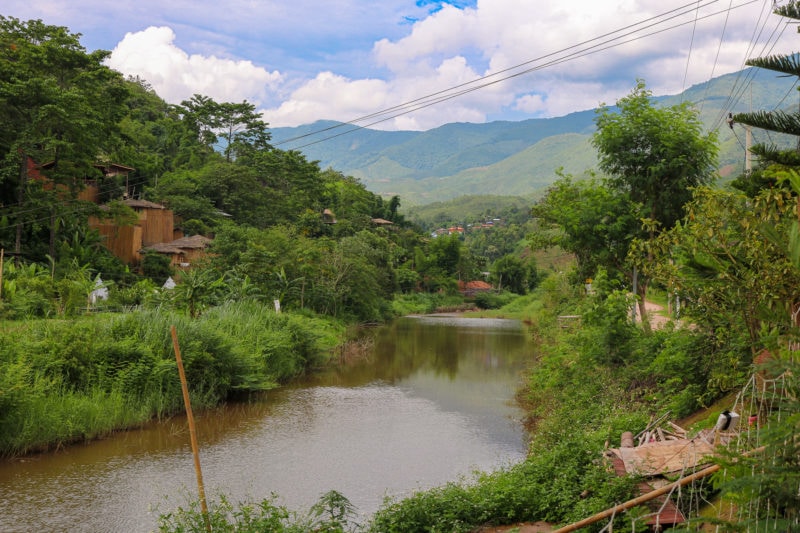 On the far side of the Doi Phu Kha National Park lies the sleepy riverside village of Sapan, surrounded by rice paddies and rolling green mountains. If you've been to Pai, near Chiang Mai, it's a similar vibe – but without the crowds of drunk backpackers!
One of the biggest draws is Sapan Waterfall – a short hike of about 20 minutes or so from the village. The summer rains hadn't kicked in yet when we visited, so it wasn't its usual spectacular self, but in the rainy season (usually May to October) this waterfall is well worth the walk through the forest.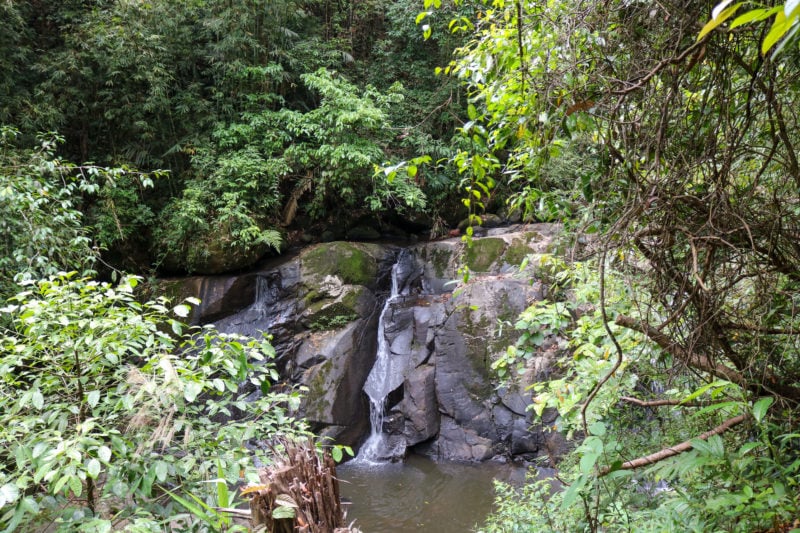 If you want to truly get away from it all, there are several glamping resorts and homestays dotted around Sapan village. I particularly loved the look of Sapan Dee View, where cute safari tents were tucked around a small rice paddy.
If you visit Sapan – DON'T miss Yud Wela Cafe, a fabulous hilltop coffee shop overlooking the village and surrounding farms. There's even a perfectly Instagrammable wooden terrace (see my photo near the top of this post!). Flop on a beanbag with your coffee to enjoy what might just be the best coffee shop view I've ever seen on my travels!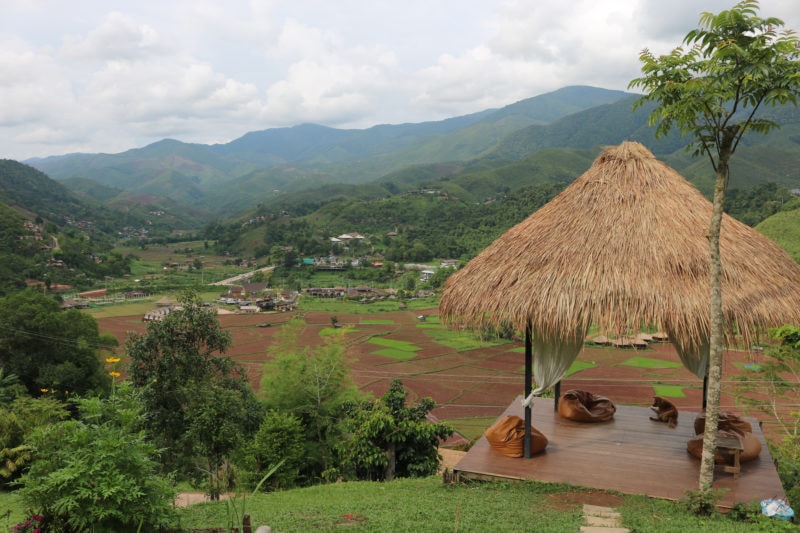 15. Discover Bo Kluea Natural Rock Salt Well
One of the more unique attractions in Nan is the natural rock salt well in the village of Boi Kluea. Yep; salt – high in the mountains of landlocked Nan, miles from the coast!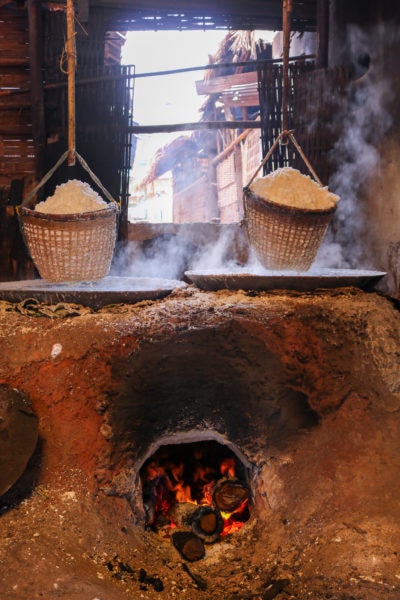 The main well in the village is 800 years old: a rickety contraption built to pull up the salt water from an underground spring.
The water is poured into large metal pans and boiled over a fire to extract the salt. You can also buy table salt, salt crystals, and salt-based beauty products in the village. I picked up some lime-scented bath salts for an at-home Thai-style foot spa!
16. Take a Photo at Street Number 3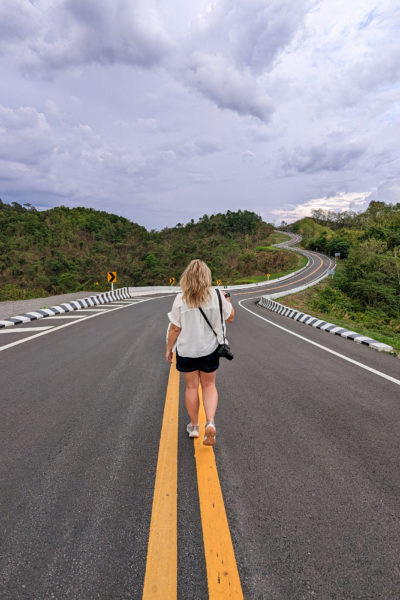 Doi Phu Kha National Park is known for its dramatically snaking mountain roads, and one of the most winding is Highway 1081. Stop off at the viewpoint, called Street Number 3 on Google, to snap a photo of this iconic road.
You can see traffic coming from far off – but PLEASE take care when you're posing. It's definitely not worth risking your life for this shot!
17. Try Northern Thai Cuisine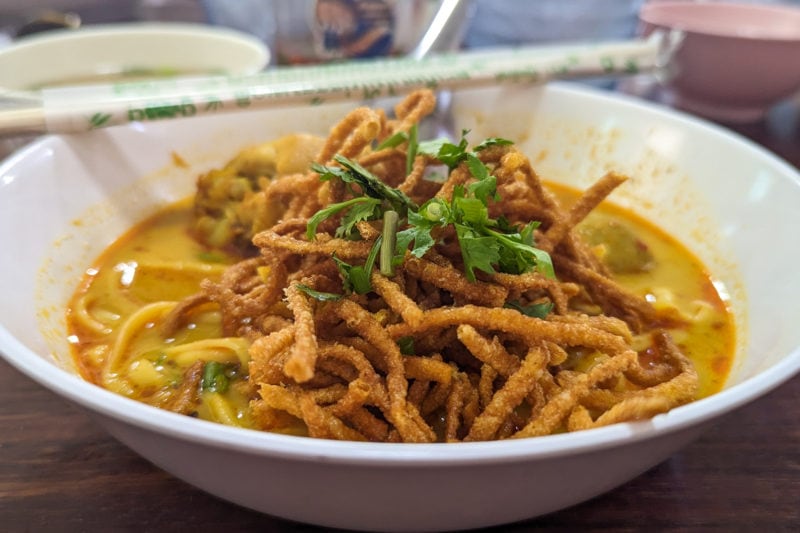 Fans of Thai cuisine will absolutely love Nan Province! The cuisine in the north of Thailand can be quite different to the south – so there are a lot of new discoveries to be made. These are a few of the top dishes to look out for…
Khao soi – egg noodles and chicken (or pork) in a coconut curry broth, topped with crispy fried noodles. A must-try when you're in Northern Thailand.
Lan Na-style Laab – a Lan Na take on an iconic Lao dish: a chopped meat salad flavoured with ground chillies and other spices such as cumin, star anise, and cinnamon. There's also a raw meat version called laab dib, made using chopped raw beef, blood, and chilli.
Sai Oua – a spicy pork sausage flavoured with red curry paste and chilli.
Nam Prik Noom Kab Moo – pork crackling served with a green chilli dip.
Freshwater shrimp – seafood may not be easy to find in landlocked Nan, but the abundance of rivers means you can find lots of freshwater fish and shellfish dishes. King River Prawns are a popular choice – and, as the name suggests, they're pretty huge.
Freshwater fish – popular fish in northern Thailand include catfish, trout, and the bizarre-looking snakehead fish (I have to confess: I wasn't a fan of that last one!).
Map of Things to Do in Nan Province
Final Thoughts
Escaping to a lesser-visited part of Thailand isn't always smooth sailing. Staff and signage at attractions may have limited or no English, so knowing what you're looking at can be tricky! That's why I've made this guide to the best things to do in Nan as detailed as possible.
That said, there are a lot of rewards to getting slightly off the beaten path. On the whole, I found Nan much more affordable than the better-known parts of Thailand. We barely saw any other non-Thai tourists during our trip, rarely had crowds at attractions, and usually had the best views all to ourselves.
Thailand is known for its exceptional hospitality and welcoming people, and Nan is no different. It's a beautiful, peaceful province with laid-back vibes, dramatic mountain views, tranquil rivers and lush countryside – as well as a rich heritage and unique culture to discover.
Don't miss Phrae
If you have more time in the area, I strongly recommend visiting the neighbouring province of Phrae. If anything, this remote little region is ever more underrated than Nan.
Phrae is a great place to discover northern Thailand's rich heritage and traditional crafts – such as Mo Hom indigo dye, bamboo hat making, teak buildings, and textile weaving.
Read More
Everything you Need to Know About Visiting Nan Province
12 Things to do in Phrae Thailand
Are there any more great things to do in Nan Province, Thailand that I've missed off this list? Scroll down to share in the comments!