Some posts on this site contain affiliate links. If you book or buy something through these links, I earn a small commission (at no extra cost to you). Take a look at my privacy policy for more information.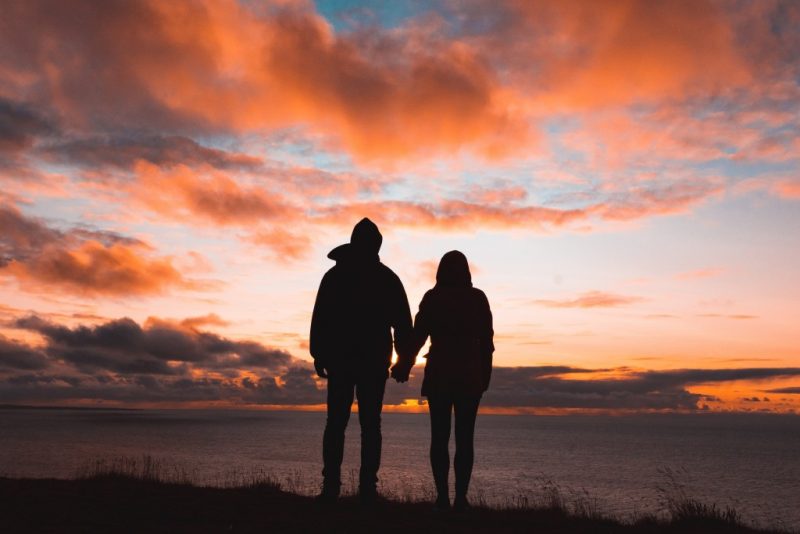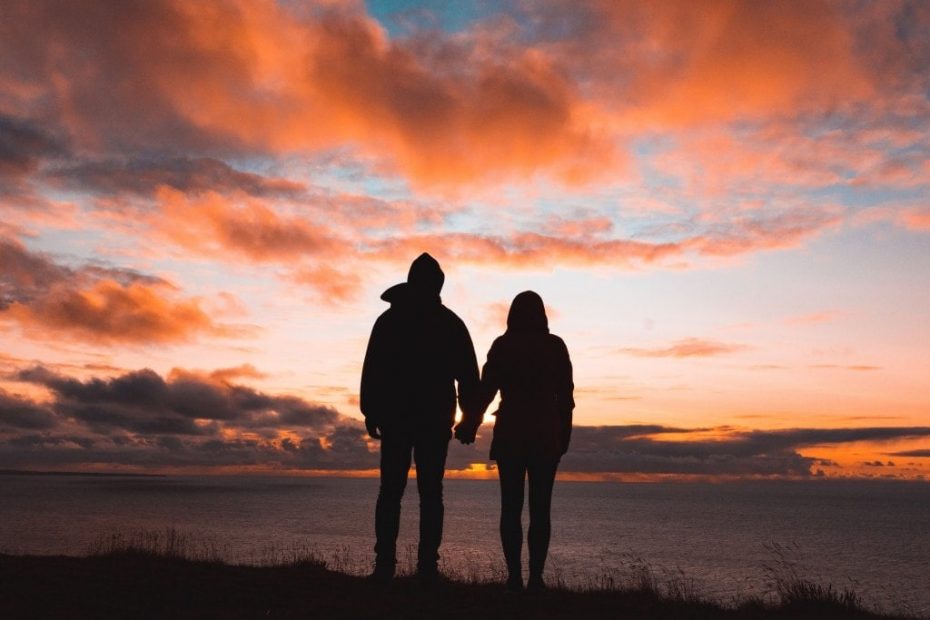 Looking for the perfect gift for the travel lover in your life this Valentine's Day? I've got you covered!
I might be single right now, but I know how to pick out a great gift – and these are some seriously cute, unique Valentine's gifts that are perfect for travellers and outdoor lovers!
Not just for Valentine's Day, these romantic travel gifts are ideal all year round. Celebrate a favourite trip or memory, or create something handmade to showcase your travels together.
Some of the products mentioned in this post were sent to me free in exchange for an honest review, this has been disclosed where relevant.
Unique Valentine's Gifts for Travel Lovers
El Camino Bracelet – From £26.99
One of my favourite Christmas presents this year was a beautiful charm bracelet from El Camino, who sent me one as a gift. They create gorgeous travel-themed charm bracelets which are a great way to remember the most special trips in your life.
These are perfect unique Valentine's gifts since you can select charms for all the places you've travelled together – creating a really special bracelet.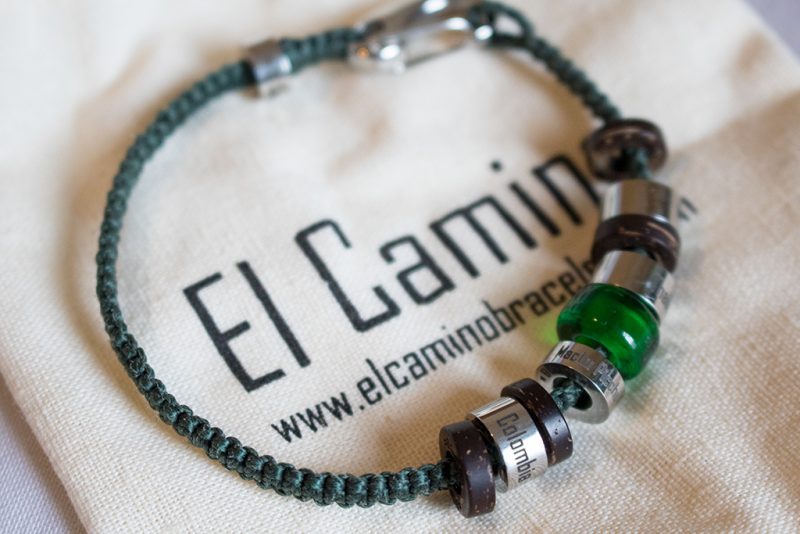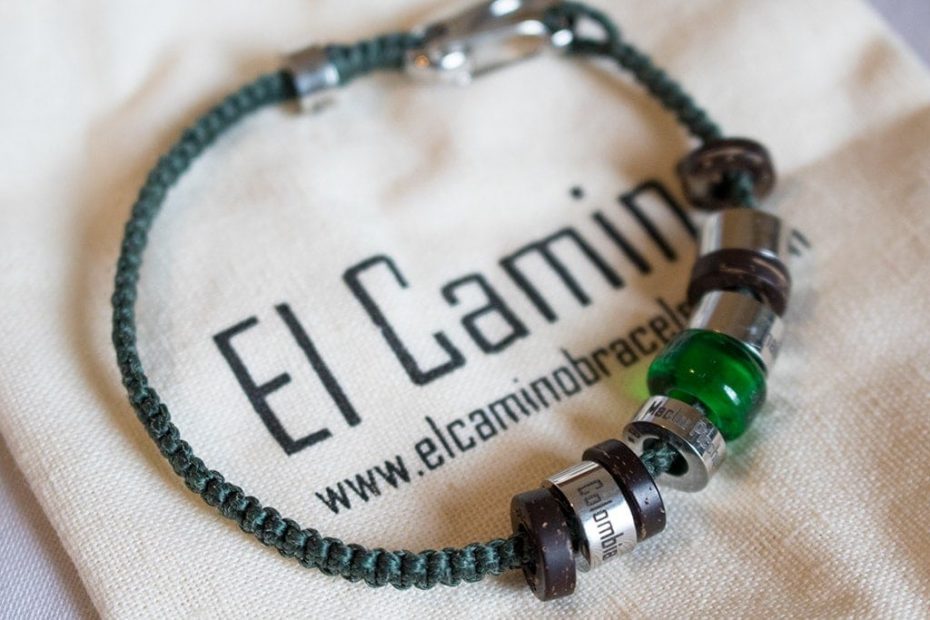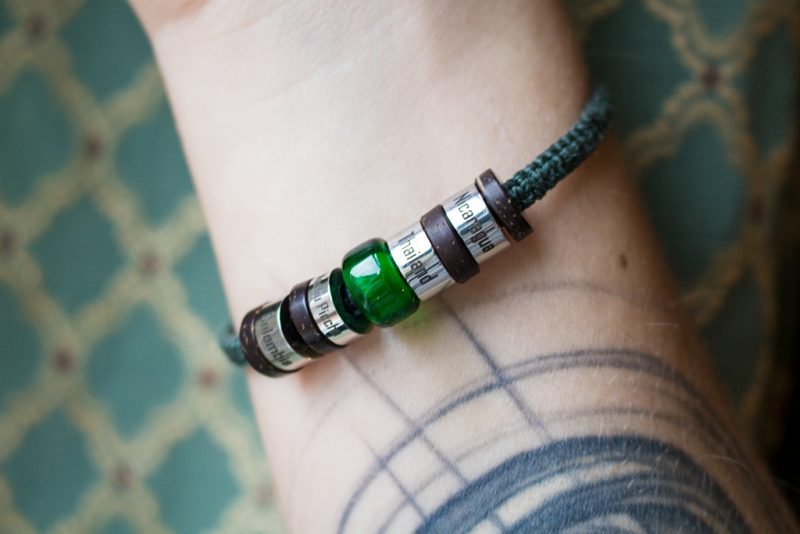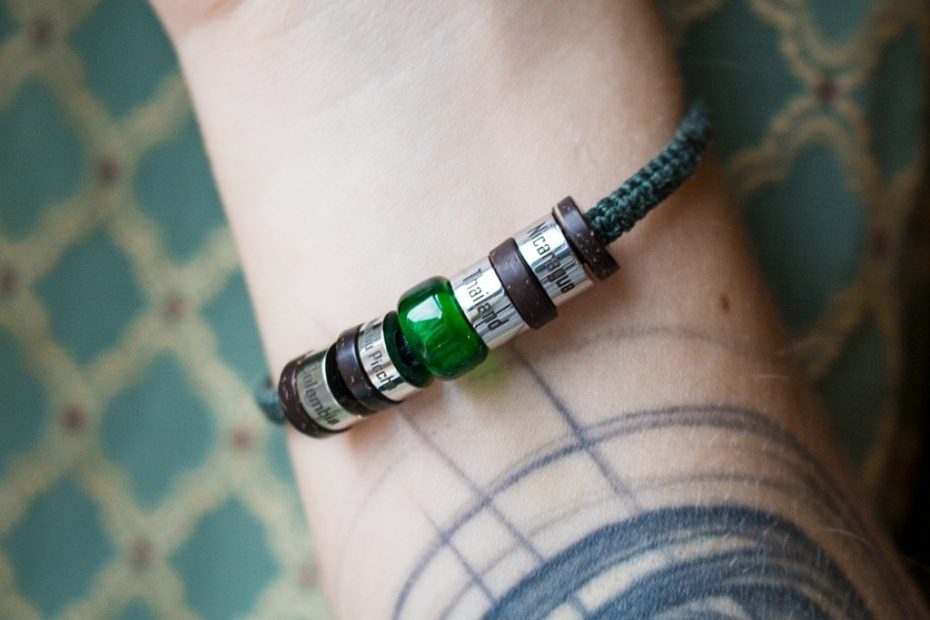 You start with a fairly simple bracelet, made from a super-strong, travel-proof woven cord in a range of colours (I love the forest green). Then you select the charms, known as "steps". You can choose steps with country names on, or "small steps" with the names of specific places or landmarks on.
There are also twelve "region steps" which are glass beads in different colours for different regions, and you can also create custom engraved steps with special dates or places.
Mapness City Map Poster – from £29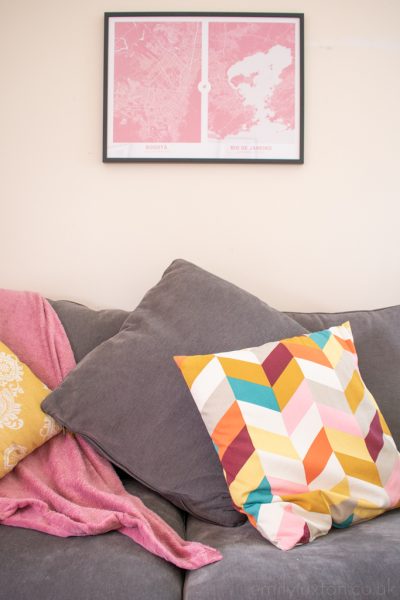 These stunning city map posters from Mapness make the PERFECT Valentine's Day gift! Celebrate your favourite travel memories with a beautiful designer poster.
I ordered this custom 2-in-1 city map poster (gifted) in celebration of my first ever backpacking trip, overland from Bogota to Rio de Janeiro. You can customise everything – including how zoomed in or out the city map is, what title is used, etc. You can also choose from a range of colours.
If you're both from two different places, you could use a 2-in-1 map like mine to showcase your hometowns. Or you could create a city map of the first place you travelled together, the city you met in, or a place that has sentimental value to you both. There are loads of fun options so you can easily create the perfect travel memory for your relationship. These are brilliantly unique Valentine's gifts!
DISCOUNT CODE! You guys can get a £5 GBP discount by using my exclusive Mapness discount code, EMILYLUXTON.
Matching Personalised Passports – £24.78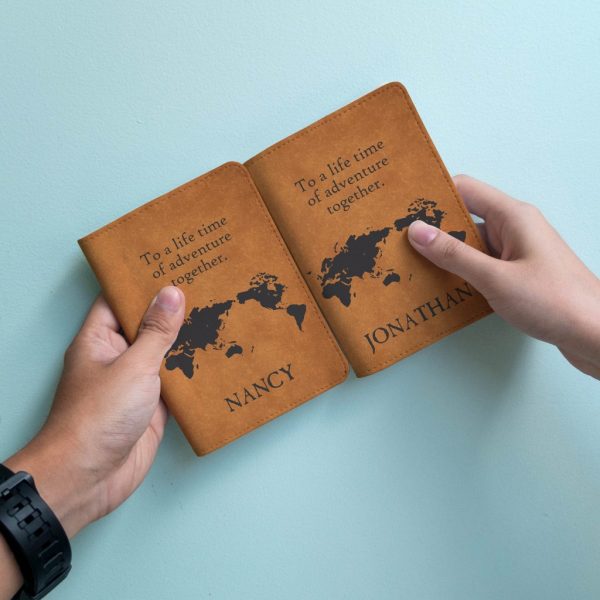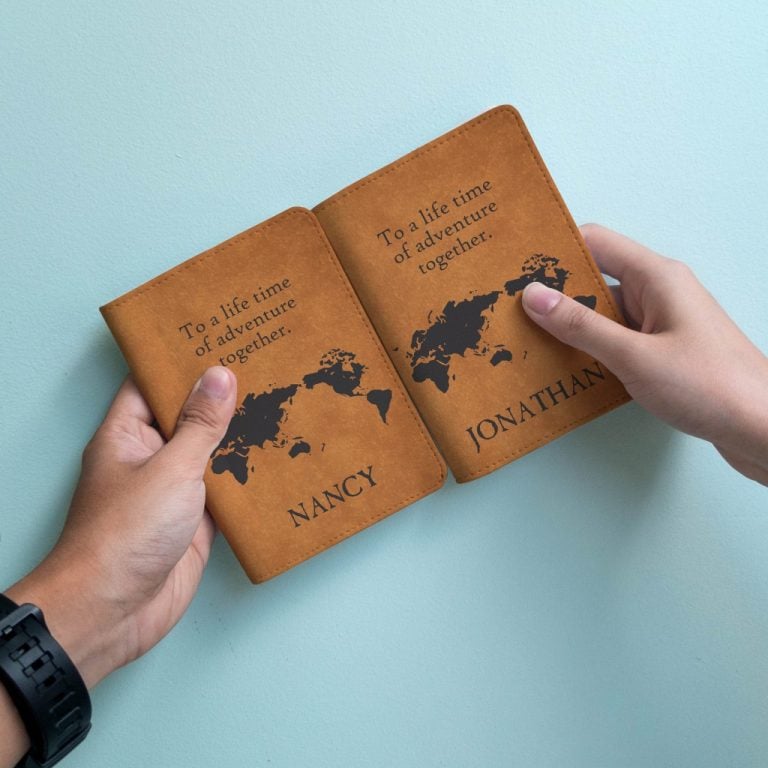 Passport holders are great gifts for travellers, and matching passport covers make a super cute Valentine's day gift. A quick browse on Etsy will throw up loads of options for couple's passport covers. My personal favourites are these personalised couple's passport covers because you can add your names to them. I love the cute message on them!
If you fancy splurging a bit, though, consider a sexy carved-leather passport holder from CarveOn. I have one of these and they're gorgeous! You can customise them with your names and a logo of your choice so it's a great Valentine's day gift.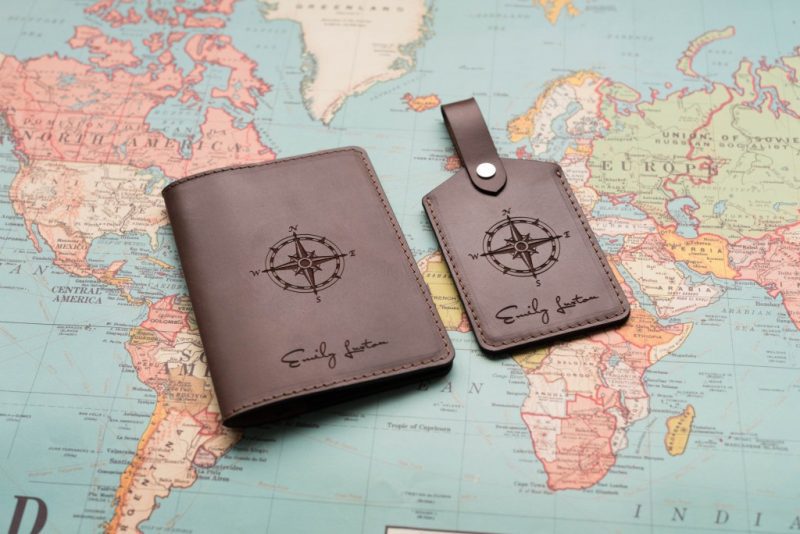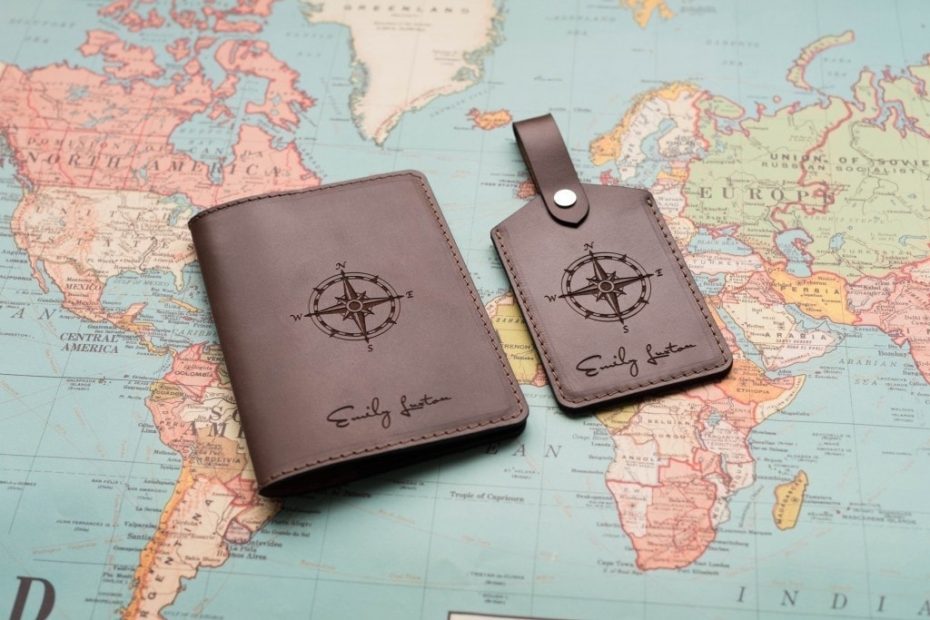 Scratch Travel Map – from £11.48
Recommended by Sabrina from Clutch and Carry On
"This is what I got for Christmas… I LOVE it!" Sabrina said when she sent me this tip. Scratch Maps are becoming a really popular travel-themed gift and it's easy to see why. They're foil-coated maps and you can scratch off the countries you've been to. A great way to track your joint travels and plan where you want to head next.
Adventure Fund – £26.99
Saving up for the next adventure? A personalised adventure fund is a really cute idea. I love these joint money box frames on Etsy, which you can personalise with your names. They're also clear so you can watch them filling up and see your fund come to life.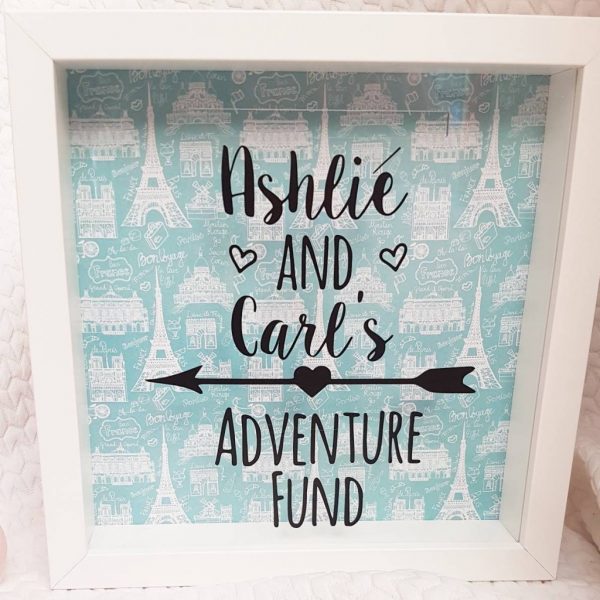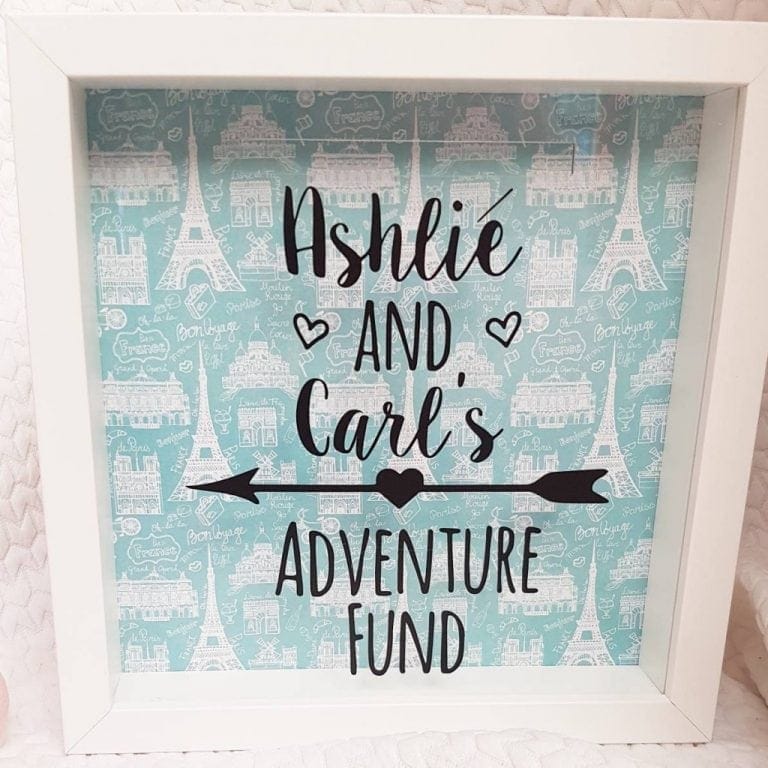 Photo Print – From £6
Your beautiful travel photos should be used for more than just Facebook. Get a photo of your most special travel memory enlarged into a canvas or acrylic print and put it up on the wall so you remember it forever! I used My-Picture recently and absolutely loved the quality of my print. The prices are really reasonable and the results are great. Read my review here.
Bob Books Photo Book – From £14.99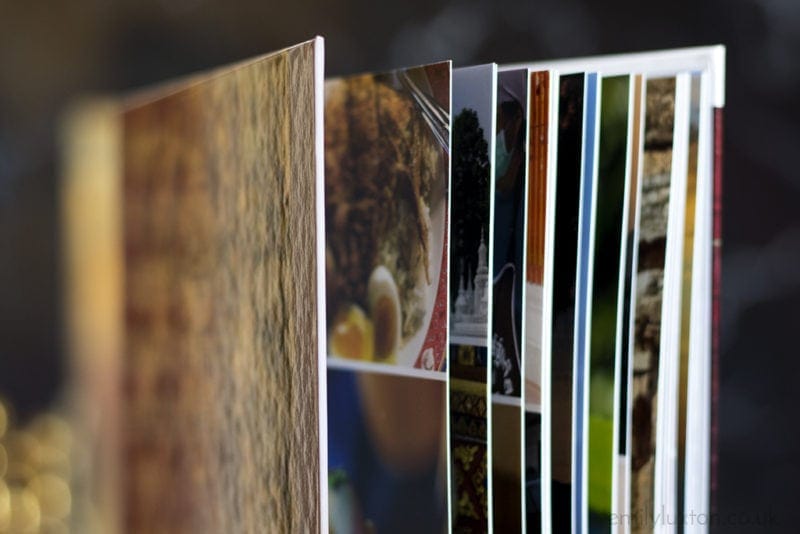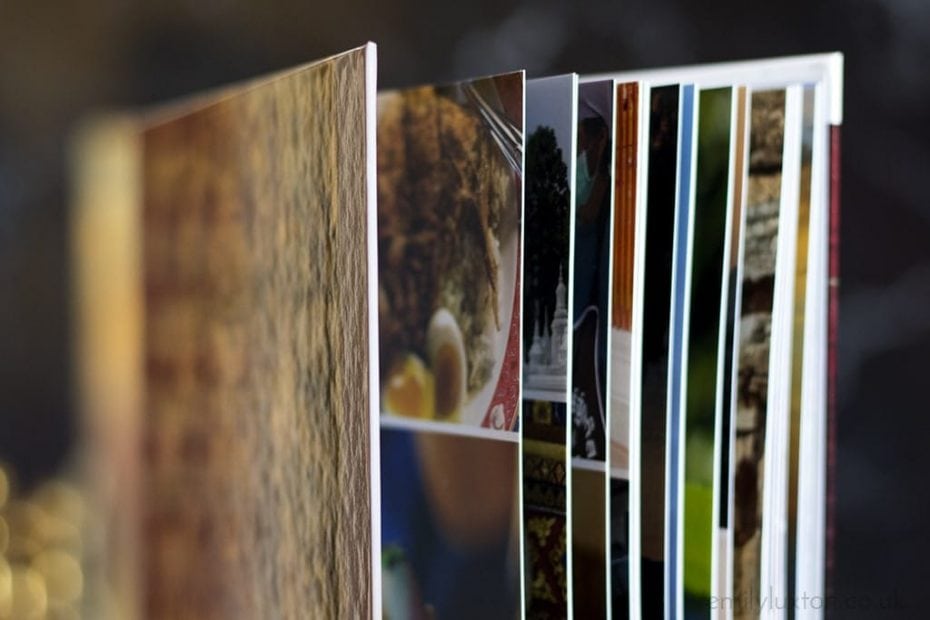 Speaking of making something more than Instagram posts from your travel photos – consider designing your loved one a photo book to celebrate your top travel moments.
I've used the book design service from Bob Books and I would happily recommend them. You upload all your pics, and the designer will create the book for you – selecting the best layout so your photos complement each other. If you want to have full control and design your own book, you can do that to. The quality from Bob Books is superb and the finished product is absolutely beautiful.
Plus – my readers get 15% off at Bob Books simply by clicking this link!
Coordinates Necklace – from £32.46
Recommended by Kris from Nomad by Trade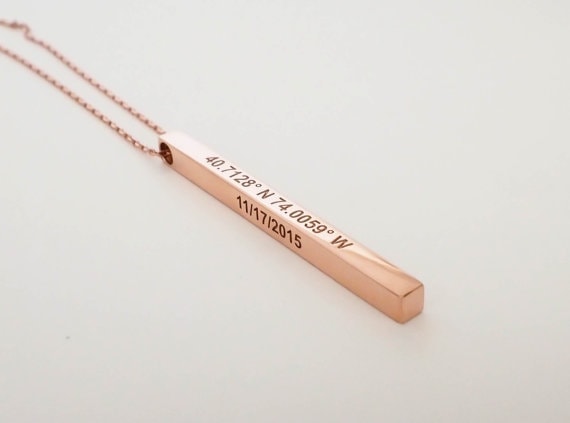 "A custom engraved necklace makes the perfect Valentine's Day gift, and for travel lovers, adding the latitude and longitude of a favourite location can make it even sweeter. Find the coordinates of your honeymoon destination, the little cottage you have to visit every fall, or your partner's favourite place in the world. Frequent travellers will also love having coordinates for home on a necklace. The possibilities are endless."
This simple engraved bar necklace is one of my favourites!
"Google Maps has a handy feature that tells you the latitude and longitude for any point on the map, so you'll know exactly what to have engraved. These necklaces come in dozens of designs, so you can find something for everyone's sense of style. Your Valentine will love carrying that little reminder of a special travel destination with them whenever they wear their jewellery."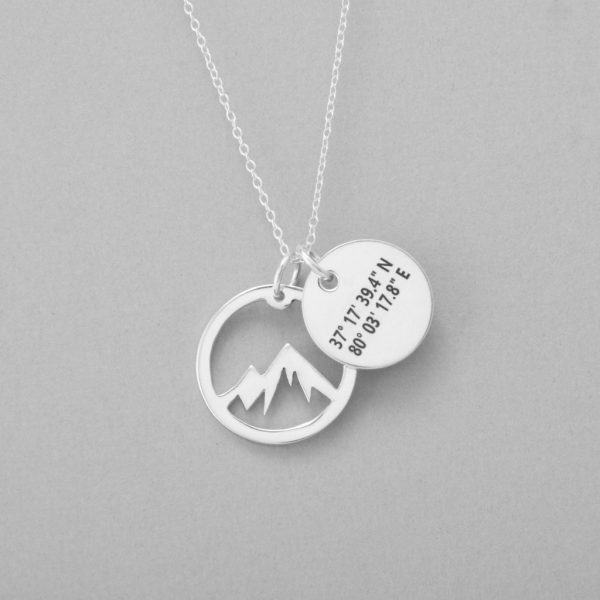 There are so many designs to choose from on Etsy – just have a browse. This beautiful mountain design necklace is perfect for outdoorsy types!
Free (or Very Cheap) Romantic Travel Gifts
Home-made Keepsake Box – Free
On a bit of a budget? Making your own present is such a cute idea and means you can be seriously personal. Buy a cheap box (or dig out an old shoebox and cover it with pretty wrapping paper) and turn it into a hand-made keepsake box.
Simply gather up a few treasures from your favourite trips together and pop them inside. Ticket stubs, souvenirs, seashells, photographs… anything that reminds you of the places you've visited together. Then when you give the gift, you can have fun going through the memories together.
Dual Headphone Connector – £3.00
Recommended by Gemma from Two Scots Abroad
"What's more romantic than a 14-hour bus journey between South American countries with your other half than being able to share a playlist or watch a movie? A dual headphone splitter allows two people to plug their own earphones in and watch a film or listen to an album at the same time! No need to noise up other people in hostels or on transport with your volume up. Everyone is a winner this Valentine's Day."
Adventure Scrapbook – Free
Another cute free Valentine's gift is to create a scrapbook which is unique to you. It's not quite free, since you'll have to buy some supplies (unless you already have them), but it can be done pretty cheaply. Choose some of your favourite photos from your travels together (at least 20 should be enough) and get them printed out.
Then pick up some photo mounting tape (regular glue can damage photos over time) and a pretty scrapbook or a good quality ring-bound sketchpad – and fill her up! Use a nice pen to add some text or doodles, and glue in any ticket stubs or other scraps that you've saved from your travels.
Pin this post!