Some posts on this site contain affiliate links. If you book or buy something through these links, I earn a small commission (at no extra cost to you). Take a look at my privacy policy for more information.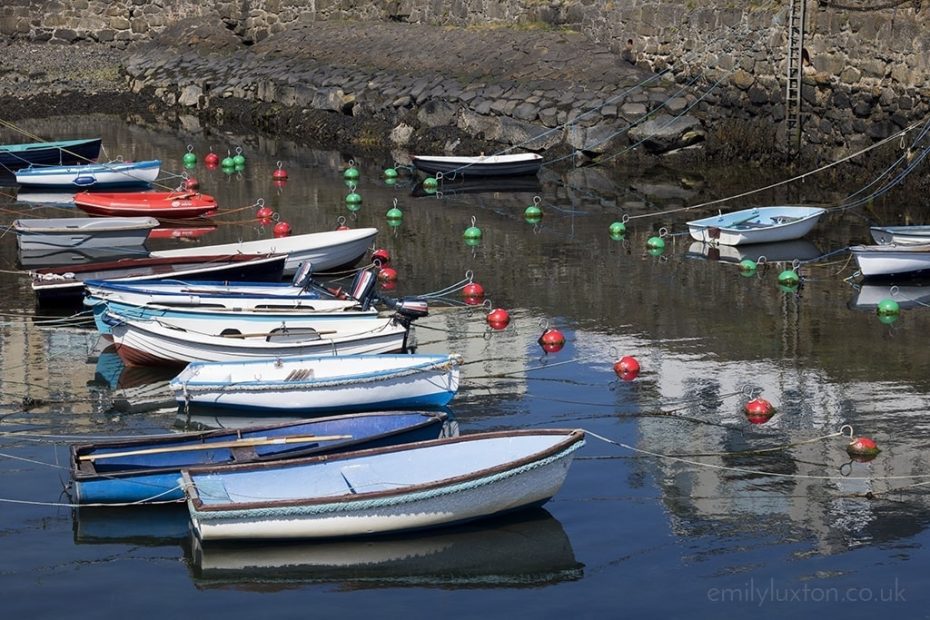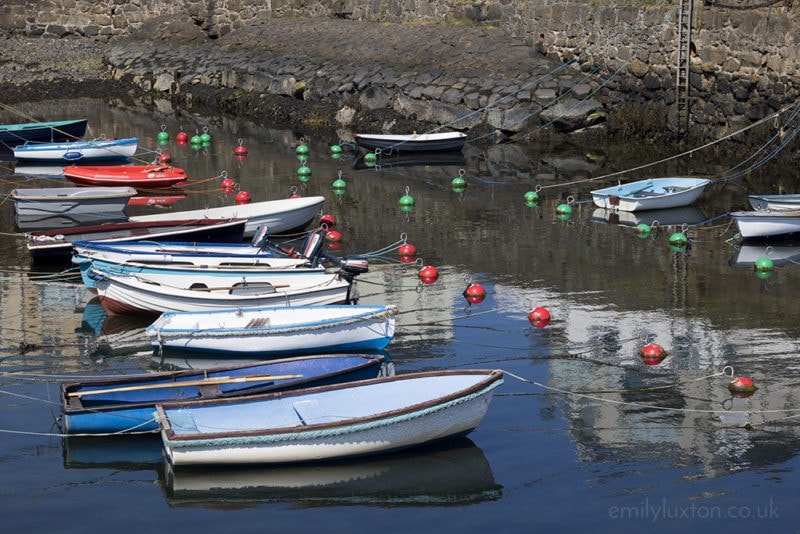 Last weekend, I headed to the Causeway Coast and Glens region of Northern Ireland with a friend*, as part of my mission to discover more of Great Britain this year. Like many of us, I sometimes think of Britain as having less to tempt me than the rest of the world, but the more I explore the more I realise that this is far from true. There's so much to see and do on our own doorsteps, and I truly believe we should all take the time to explore our own great nation as much as possible. Especially when there are places like the Causeway Coast and Glens out there! Here are my top five reasons to visit Northern Ireland…
1 – It's So Easy to Visit Northern Ireland
Being a part of the UK means that travelling to Northern Ireland is incredibly easy. It only takes around an hour twenty to fly to Belfast from London, or you can hop on the ferry with your own car in Cairnryan and be there within two hours fifteen minutes.
It's fast to reach and, of course, you don't need a passport to cross the border, making it even quicker at both ends. Visiting Northern Ireland can still feel like travelling abroad, but with none of the hassle; almost everything is the same as at home. And with less time lost to the travelling process, you can get a whole lot more out of a quick weekend away.
2 – The Landscapes are AMAZING!
One of the biggest reasons to visit Northern Ireland is pretty simple; to see it! Northern Ireland is a breathtakingly beautiful place, with some epic, film-worthy landscapes. As I discovered when I travelled to the Causeway Coast and Glens; this region has been the backdrop to some major movies and TV shows, including the popular series Game of Thrones – I even took a tour of some of the show's filming locations.
From the famously epic Giant's Causeway and the dramatic wind-swept clifftops on the coast, to rich evergreen forests and rolling hills inland, to pristine sand beaches and pretty seaside towns; the landscapes of Northern Ireland, and in particular the Causeway Coast and Glens, are surely the biggest attraction.
3 – Northern Ireland Won't Break the Bank!
One thing that surprised me about Northern Ireland was the affordability. I'm used to steep London prices, but even compared to the rest of England, the cost of things like restaurants and bars in Northern Ireland was quite a bit lower, meaning you can have a luxury holiday there for a lot less. Mains at trendy local restaurant Ramore in Portrush cost less than £10 for seriously good food (and generous portions) and in most bars a glass of wine cost £3 or less.
4 – The People are Lovely
A lot of English people are surprised by just how friendly the locals are in Northern Ireland, especially ultra-reserved southerners like me. In small towns like Ballycastle, everyone seems to know everyone else, and everyone was excessively friendly. All the people we met really made us feel extra welcome, and one lovely shopkeeper even treated us to a free bag of crisps for no reason when we stopped in to buy a souvenir. It makes a really refreshing change from miserable London!
5- A Visit to Northern Ireland is Full of Epic Food
Northern Ireland isn't particularly well known for its food, but lately, that's starting to change. According to local guide Caroline (North Coast Walking Tours), until recently Northern Ireland exported around 80% of its food. But, she told me, "we're beginning to appreciate what we grow"; and there are now plenty of restaurants making the most of the abundance of incredible local produce.
With amazing beef and lamb, great seafood, an absurdly long list of potato varieties covering every need imaginable, a huge array of local craft beers, and some great traditional recipes to try – not to mention world-renowned whiskeys – the food scene in Northern Ireland is not to be missed.
RELATED POST: Causeway Coast Food Tour in Northern Ireland
Have you visited Northern Ireland? Scroll down to leave a comment and tell me all about it!
*This was a press trip organised by the Causeway Coast and Glens Borough Council. As always, all words and opinions are entirely my own (except quotes!).