Some posts on this site contain affiliate links. If you book or buy something through these links, I earn a small commission (at no extra cost to you). Take a look at my privacy policy for more information.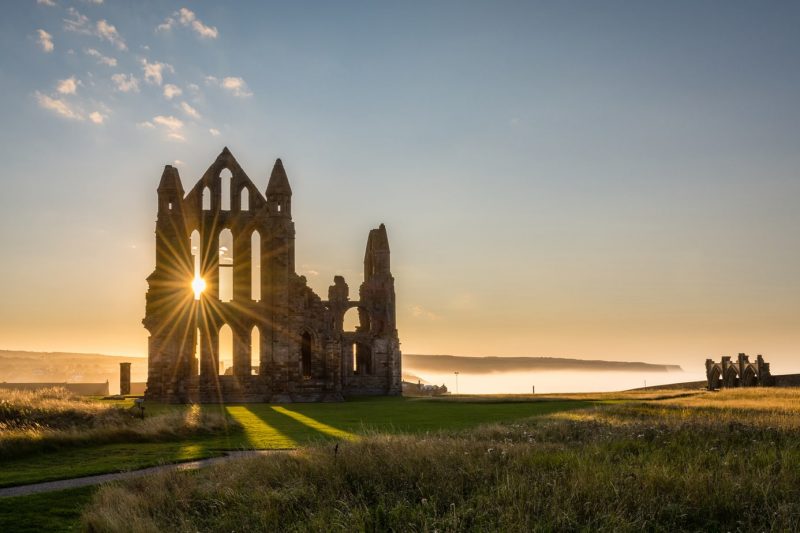 There are so many amazing places to visit in the North of England! Some of the country's largest cities call the region home, while cute English villages dot vast areas of picturesque countryside.
When it comes to scenery, there are no shortage of epic views to be found. Especially given that some of the country's most famous National Parks and Areas of Outstanding Natural Beauty (AONB) can be found here.
From the famous lakes and peaks of the Lake District to lesser-known spots like the Durham Dales… there's plenty to entice if you're looking for countryside views, hiking, or adventure!
For culture, dive into some of the region's vibrant cities like Manchester, Liverpool, and Leeds. Or go looking for history in places like York and Harrogate.
With so many amazing places to visit on your trip to the North of England, the only difficulty is knowing where to choose.
So I asked some amazing bloggers – many of them locals – to recommend their favourite spots. Get ready to discover the very best of Northern England…
Places to Visit in the North of England: Map
8 Cities to Visit in Northern England
1. York
It may not be the largest, but York is probably one of the most popular cities to visit in the North of England. This compact city in Yorkshire has a rich cultural heritage, but it's also a vibrant, lively city with two universities.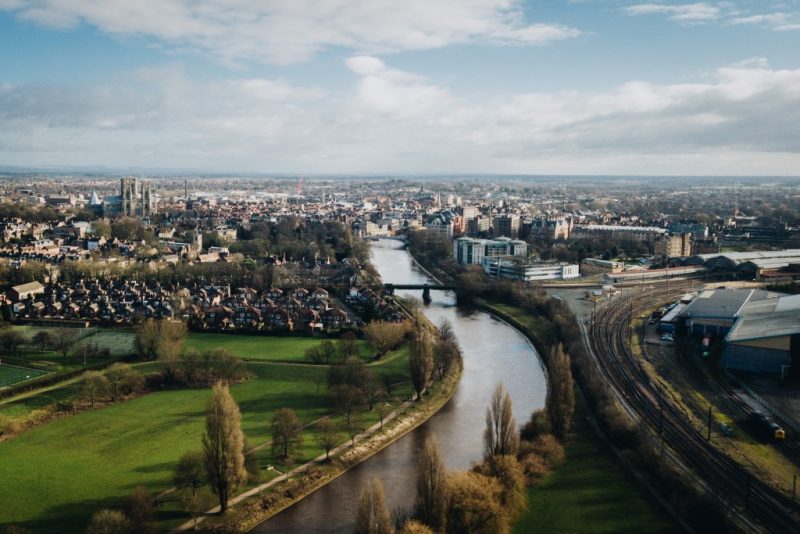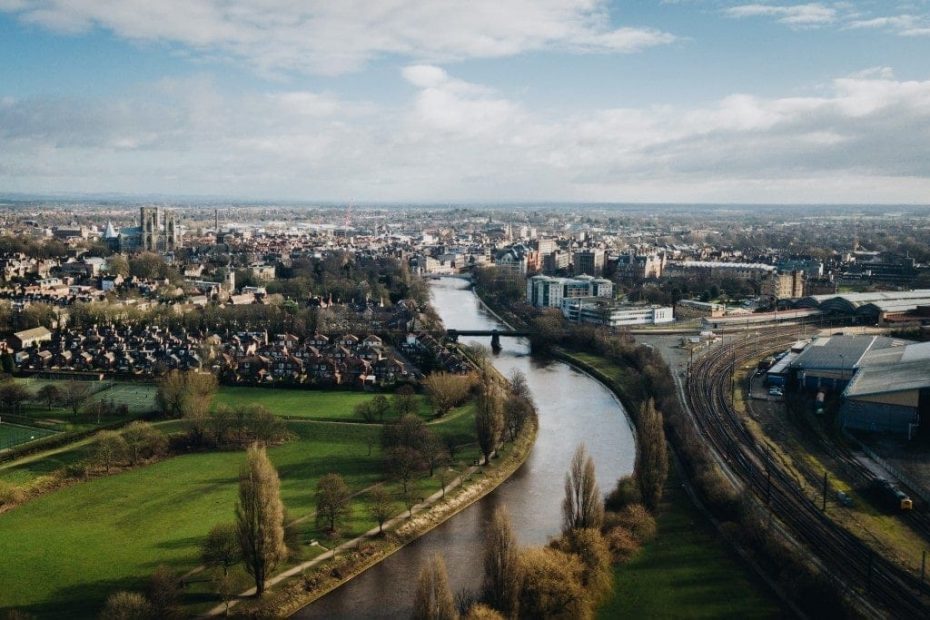 There are loads of great things to do in York so you'll have plenty to discover. Walk the city's medieval walls, which are the longest in England. Take a trip to the iconic cathedral, York Minster, and climb the tower for some of the best views in town.
And don't miss a trip to the cluttered pedestrian shopping street, The Shambles. Lined with unique shops with overhanging first floors, it's easy to see why this street is said to have inspired Diagon Alley from the Harry Potter series. 
RECOMMENDED TOUR: York City Chronicles – History walking tour (from £11.50pp)
2. Liverpool
Recommended by: Caroline and Neil, CK Travels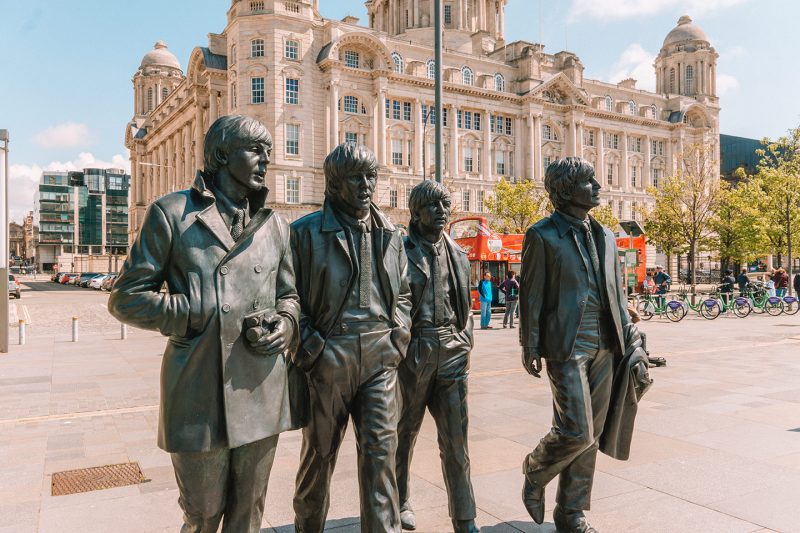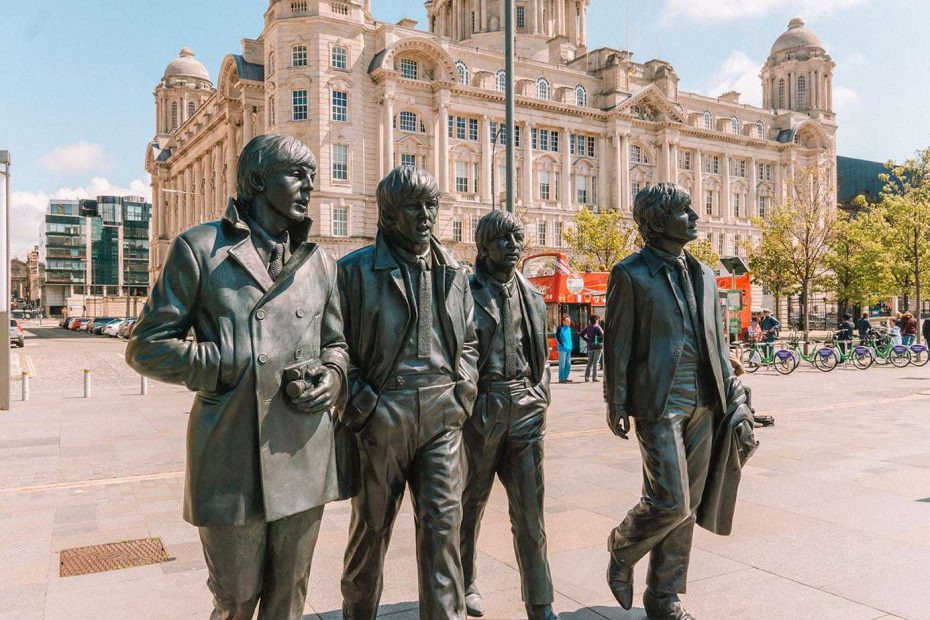 Despite what you may have heard, Liverpool isn't just about football or The Beatles! The UK's fifth biggest city is a seamless mix of hipster hangouts and heritage precincts.
In fact, several of the more historic areas on and around Liverpool's waterfront have been granted UNESCO World Heritage Status. For example, the beautiful buildings along the cobbled William Brown Street, as well as the Royal Albert Dock Area.
There are also many things to do in Liverpool's regenerated spots. The highlight is the creative Baltic Triangle neighbourhood. Here you'll find numerous bars, cafes, and vintage shops, as well as street art and street food pop-ups.
RECOMMENDED TOUR: Liverpool Guided City Walking Tour – from £14pp
3. Manchester
Manchester is another of the best places to visit in the North of England. England's first largest city was once at the heart of the country's industrial revolution. But Manchester has experienced a rejuvenation in recent decades. Where there were cotton mills and factories, now you'll find museums, bars and restaurants.
Known as one of the best UK cities for nightlife – but also for its many museums, galleries and other attractions – Manchester has plenty to entice visitors. And, of course, the city is home to two of England's most famous Premier League football teams. You can visit both stadiums for a tour (click here for ticket prices), or head to the National Football Museum to learn more about the "beautiful game".
For a night out, the Northern Quarter is popular for its Indie pubs and bars, while Deansgate is overflowing with sophisticated cocktail bars.
RECOMMENDED TOUR: Northern Quarter Street Art Walking Tour – from £15pp
4. Newcastle
Recommended by: Charles, McCool Travel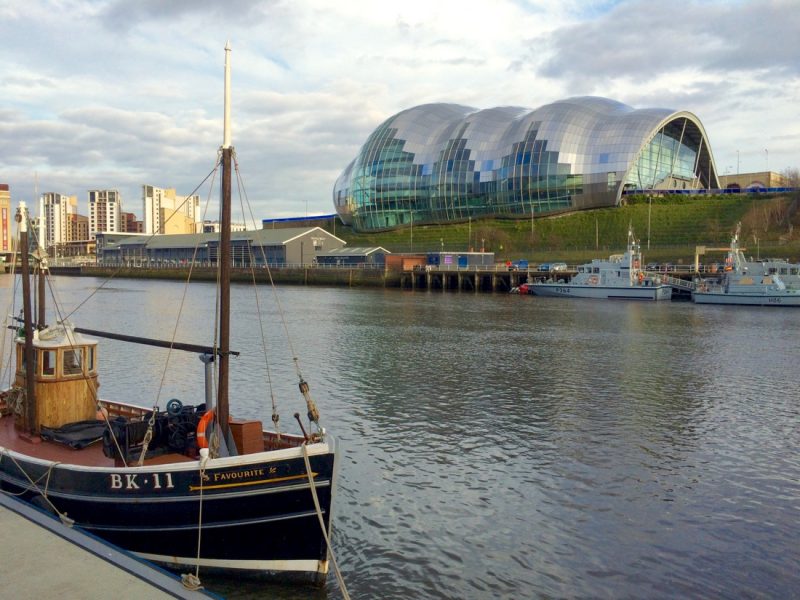 Hadrian's Wall starts in Newcastle, and the city's name can be traced back to the "new" castle built in 1080. On a castle tour, see the oldest surviving castle features (Castle Keep and Black Gate) and England's oldest medieval fireplace. You'll also get some great views of Newcastle.
Countless other things to do in Newcastle include vibrant nightlife and culture, exploring Chinatown and Grainger Town (Grainger Market has a unique Marks & Spencer), crossing funky Millennium Bridge and gazing at the futuristic Sage Gateshead Performing Arts Centre, and visiting the impressive Angel of the North art installation (a few km outside Newcastle). Be sure to hoist a pint at Old George Inn (est 1582) – a favourite pub of King Charles I.
RECOMMENDED TOUR: Self-Guided City Sightseeing Treasure Hunt Game – from £9.99pp
5. Leeds
Recommended by: Claire, Tales of a Backpacker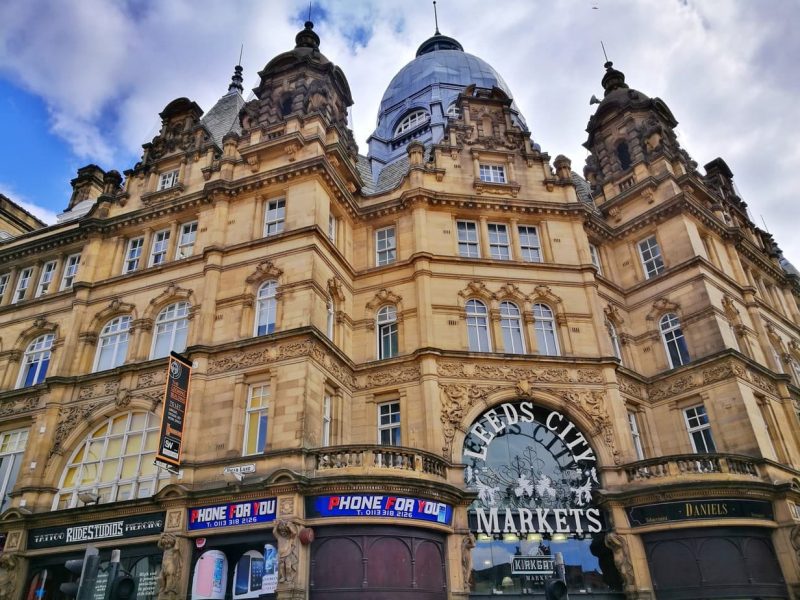 There are so many fabulous things to do in Leeds City Centre there really is something for everyone. Kirkgate Market is one of the largest indoor markets in Europe and is full of fresh produce and food stalls to grab some lunch. The beautiful Victoria Arcade and Corn Exchange shopping centres are perfect for buying something special or simply admiring the architecture.
Leeds also has a huge range of bars and restaurants. From the best Thai and Indian homestyle cooks to Michelin-starred chefs, foodies will be in heaven here. Culture fans won't be disappointed either. The Royal Armouries Museum is exceptional, while Leeds Art Gallery has a wonderful collection. And both are free to visit!
RECOMMENDED TOUR: Leeds Guided City Center Walking Tour – from £13pp
6. Durham, County Durham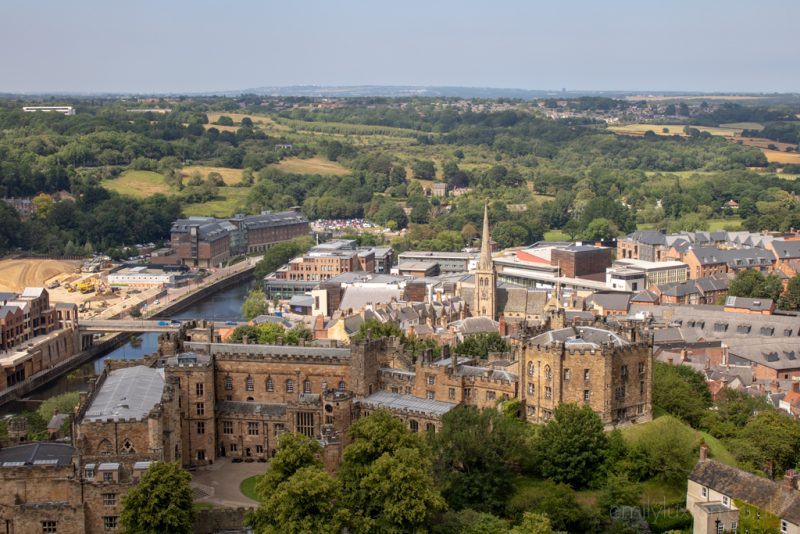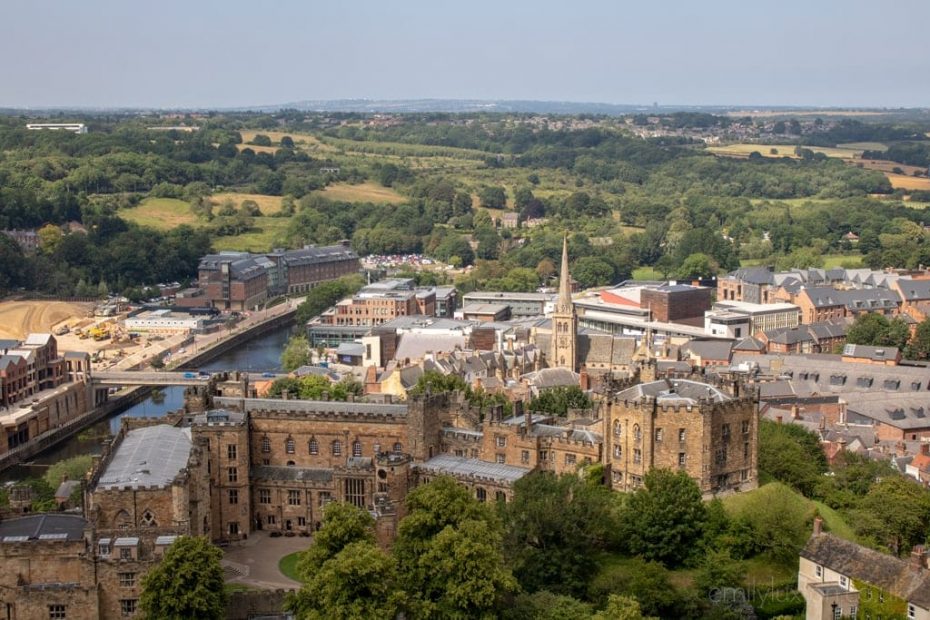 Perhaps not as well known as the other cities in the region, Durham is definitely one of the best places to visit in Northern England. The capital of County Durham is a small, pretty city with loads to keep visitors busy.
It's also one of the few places where you can actually stay in a CASTLE! Durham Castle is an impressive, historic building which is part of the University. During the holidays, you can stay in the rooms which are usually accommodation for students – and rates are surprisingly affordable!
Beyond the castle, Durham Cathedral is considered one of the best in England. It was also a filming location for the Harry Potter movies, and several other films. The tower reopened last year and is well worth the steep climb for some of the best views in the city. 
RECOMMENDED TOUR: Durham Walking Tour and Tales of Crime and Punishment – from £25pp
7. Hull
Recommended by: Amy, the Travel Fairies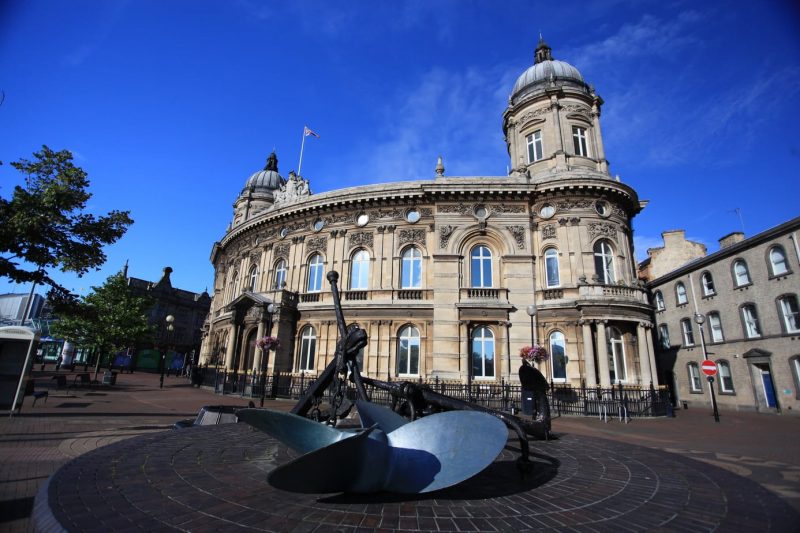 One of the best places to visit in the North of England is Hull. Hull makes a great base for exploring more of the Humber River and the East Yorkshire Coastline. But the city itself is a perfect blend of city and countryside, so it's well worth a visit.
Named the UK City of Culture in 2017, Hull is full of history and culture. The city has long been an important trading and port town so there are many historical landmarks celebrating this. But recent regeneration has created a modern feel when visiting too. It's the perfect blend of old and new.
There are several excellent museums around the city, such as the Streetlife Museum of Transport and the Wilberforce House Museum. This latter celebrates William Wilberforce, who was born in Hull and was instrumental in the abolition of the slave trade. While the Maritime Museum showcases Hull's fishing, whaling and shipbuilding industries.
8. Sheffield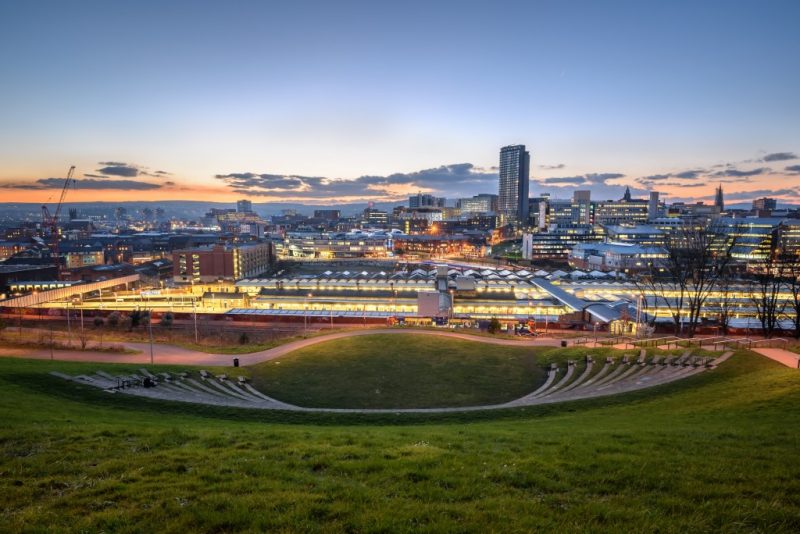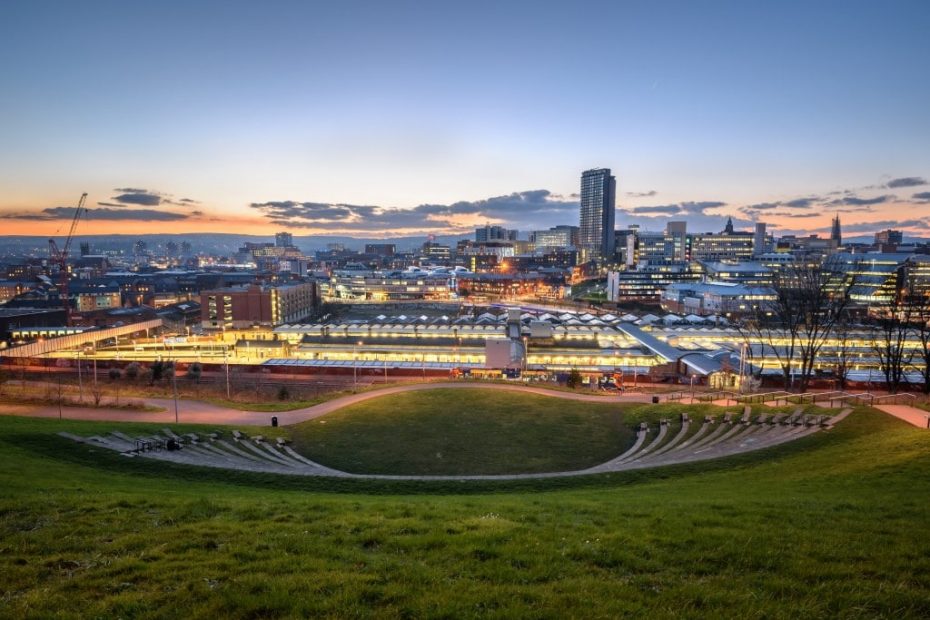 Another formerly industrial city in the North of England, Sheffield is a great place to visit. Especially if you want easy access to the nearby Peak District. With top-notch museums and galleries, such as the Millennium Gallery or the Kelham Island Museum (which focuses on Sheffield's history of steelmaking) there's plenty of culture and history to explore.
One of the best things to do in Sheffield is to explore the vibrant street art scene. You can find many local and internationally recognized street artists in and around the city streets. Throw in an emerging food scene and great nightlife – especially around the popular West Street area – and you have plenty of reasons to visit Sheffield on your trip around Northern England!
RECOMMENDED TOUR: Self-Guided City Sightseeing Treasure Hunt – from £9.99pp
22 Places to Visit in the North of England
1. The Lake District, North West England
Recommended by: Angela, Where Angie Wanders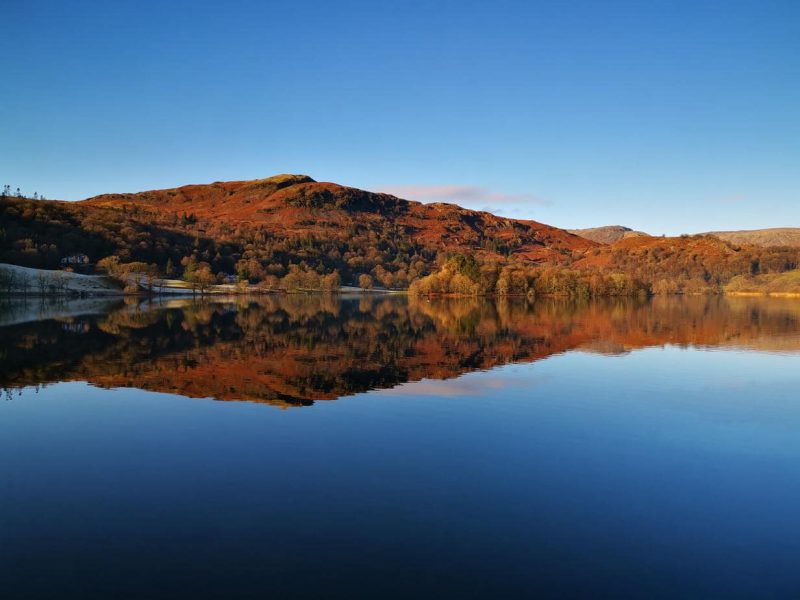 The Lake District in Cumbria is England's largest National Park. It's also a UNESCO Heritage Site offering mountains, valleys, and quintessentially English villages. And, of course, world-renowned lakes.
The Lake District comprises 16 lakes, with the largest being Lake Windermere. From here, boat trips, kayaking, walking and hiking can all be enjoyed. The circular walking route of Lake Windermere is a must!
Hiking trails throughout the Lake District cater for all tastes and abilities. If you're looking for a challenge, Scafell Pike is the highest mountain in England.
The Lake District offers natural beauty in abundance, so it's the perfect place to stop on a visit to the North of England.
RECOMMENDED TOUR: Lake District Day Trip from Manchester – from £73pp
2. Hadrian's Wall
Recommended by: Wendy, The Nomadic Vegan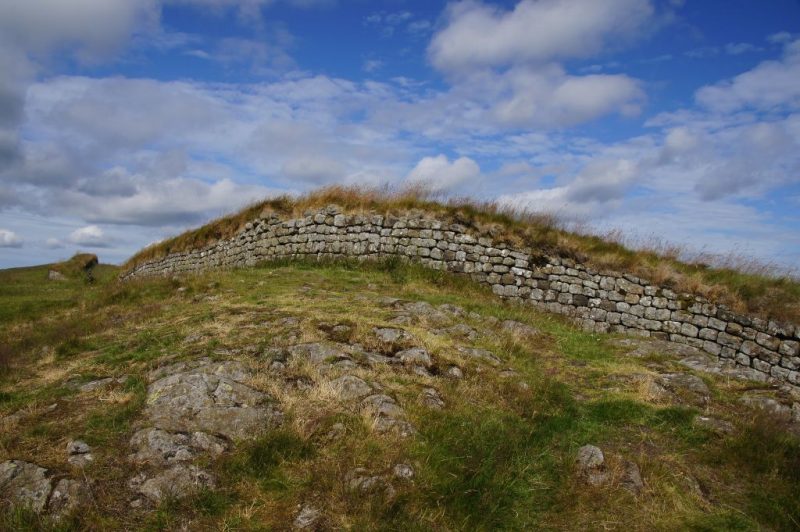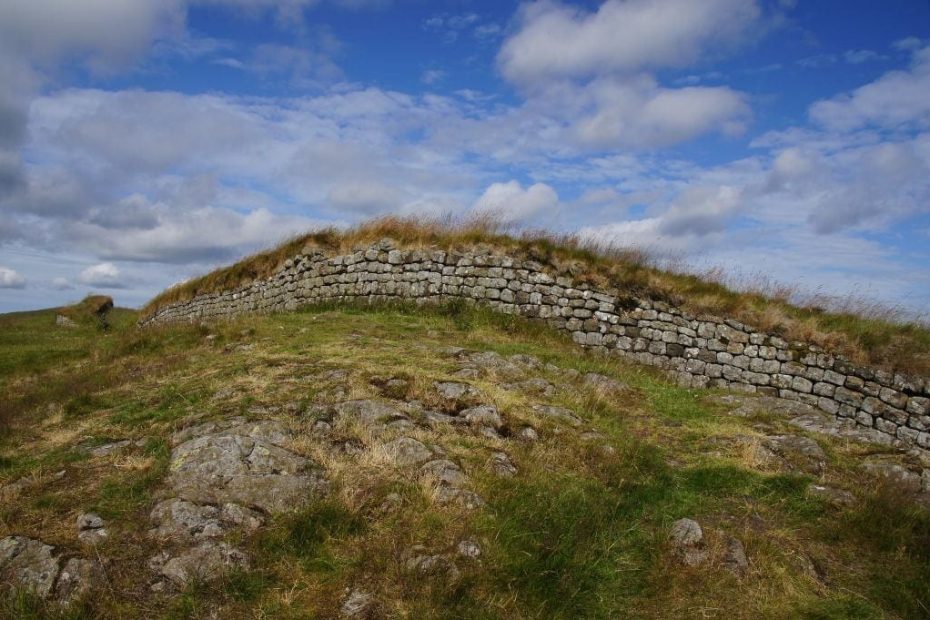 There are many ancient Roman sites to visit in Britain, but Hadrian's Wall is probably the most famous of them all. Emperor Hadrian had this 73-mile-long wall built in 122 AD to defend the Roman province of Britannia from the barbarians.
It across runs virtually the whole breadth of England, from Bowness-on-Solway to Wallsend (so named because it's where the wall ends). Keen hikers can walk the entire length of Hadrian's Wall in six or seven days.
But if you don't have that much time, you can use the AD122 hop-on-hop-off bus to visit some of the best archaeological sights and attractions along the wall, such as Milecastle 42. You can also book a 4-hour guided walking tour (from £55 – click here to check prices) to explore with an expert guide.
3. Haworth, West Yorkshire
Recommended by: Helen on her Holidays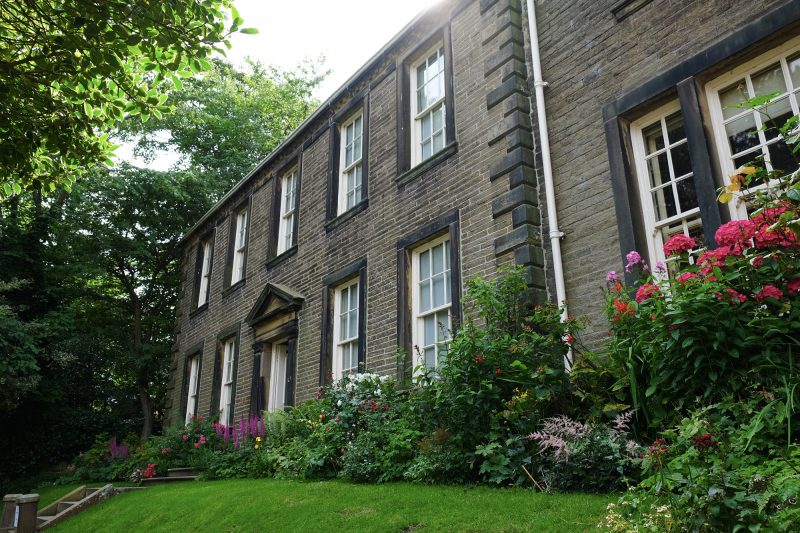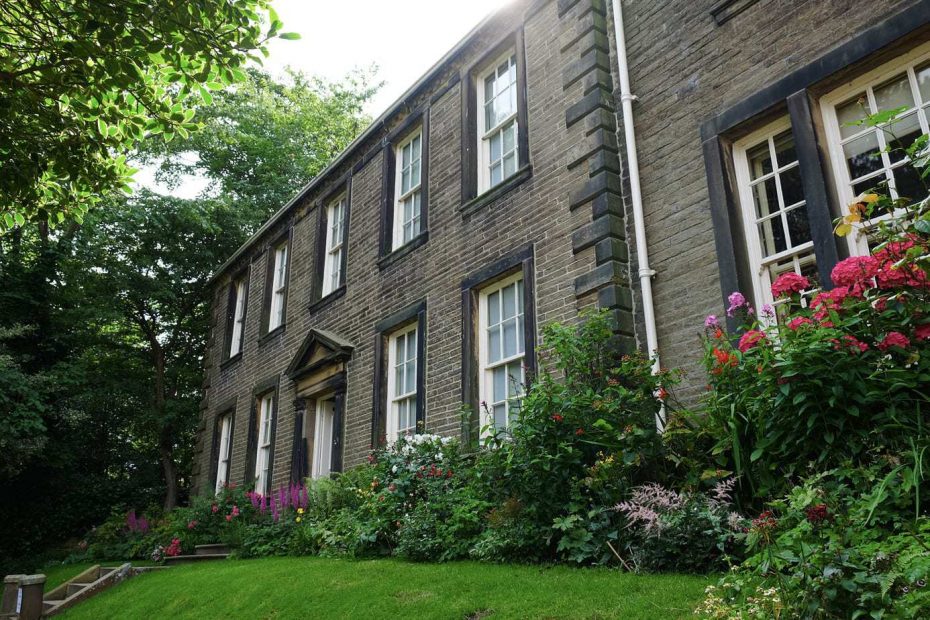 Haworth is a small village in West Yorkshire that was home to three of the world's most famous writers – Charlotte, Emily and Anne Brontë. The Brontë sisters moved to Haworth in 1820 when their father became the parish priest at Haworth church. They moved into the Parsonage, now the Brontë Parsonage Museum.
Visiting the Brontë Parsonage Museum is a must-do for all visitors to Haworth. The house has been beautifully restored to be as close as possible to the way it would have been when the sisters lived there.
Other things to do in Haworth include taking moorland walks, as the Brontë sisters loved to do, and going for a ride on the Keighley and Worth Valley Railway. You can even take a
RECOMMENDED TOUR: The Brontes, Wuthering Heights & Jane Eyre Tour – from £149pp
4. North York Moors
Recommended by: Maja, Away with Maja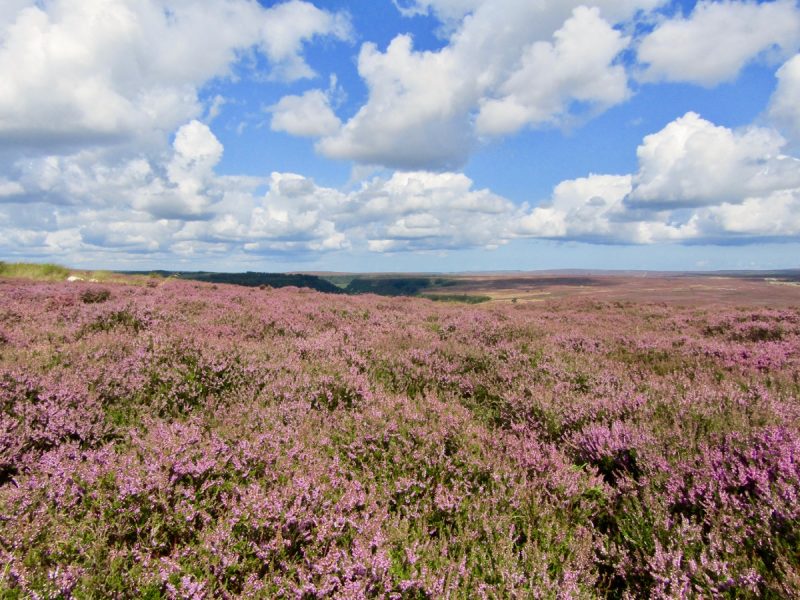 There is so much to see and do in the North York Moors National Park! You can visit the coast in small towns like Staithes or Robin Hood's Bay. Postcard-perfect quaint villages are dotted throughout the national park. Some of the most charming villages are Helmsley, Thornton-le-Dale, Hutton-le-Hole, and Goathland.
There are also some amazing hikes in the area. Roseberry Topping is known as the "Yorkshire Matterhorn" and gives great views over the area. The Hole of Horcum is another fantastic walk – about a 2-3 hour loop. August is probably the best time of year to visit the North York Moors, when purple heather blooms all over!
RECOMMENDED TOUR: Day Trip to Whitby and The North York Moors from York – from £59pp
5. Durham Heritage Coast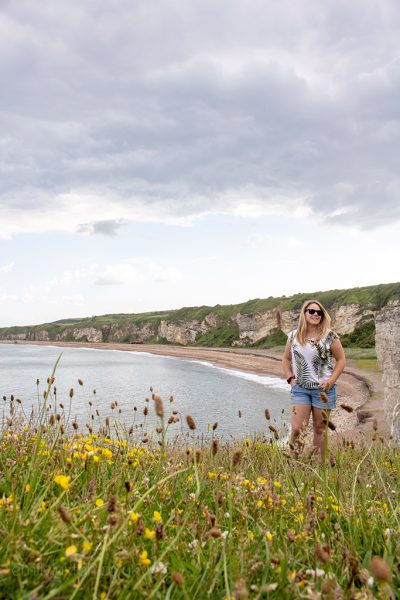 The Durham Heritage Coast is one of the more "off the beaten path" places to visit in Northern England. This isn't really buckets-and-spades seaside, but a rugged, adventurous coastline. Think clifftop walks with waves crashing below and gulls squawking overhead.
The coastal path at Nose's Point in Seaham has some particularly spectacular views, as well as a picturesque wildlife sanctuary. The grasslands at the top of the cliffs are filled with wildflowers, orchids, and birdlife, while all kinds of marine life call the shoreline home – from colourful sea anemones to seals and basking sharks!
6. Whitby, North Yorkshire
Recommended by: Ivan, Mind the Travel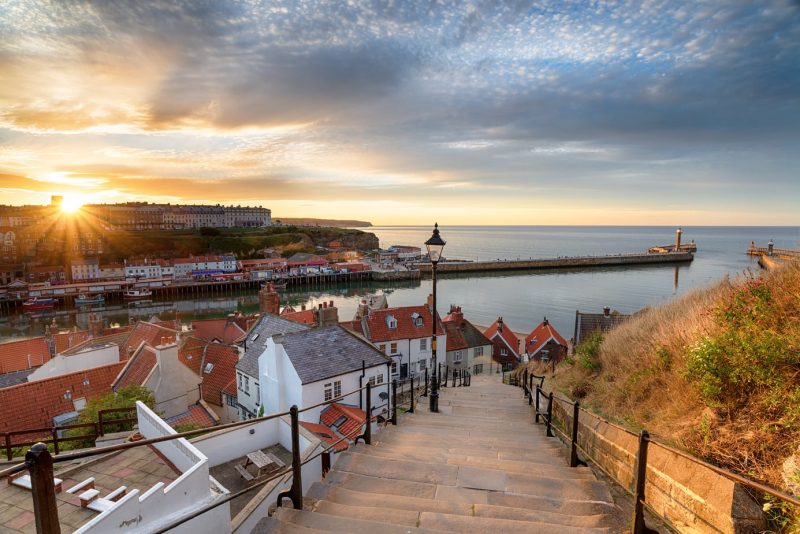 Whitby is an ever-popular seaside resort town in the North of England. The town was once home to Bram Stoker, who drew a ton of inspiration for his 19th-century classic novel 'Dracula' here. A large portion of Old Town clusters around the harbour lodged in the River Esk estuary and the Whitby Sea Front.
Britain's greatest explorer, Captain Cook, sailed on one of his earliest voyages from Whitby harbour. His famous ships, the Discovery, Endeavour & Resolution, were also built here. The Captain Cook Memorial Museum tells the story of his famous voyages through its collection of paintings, documents, and artefacts.
To fully appreciate the charm of Whitby, make your way to West Cliff Beach, which is lined with colourful beach huts. Explore the town centre with a self-guided audio tour (from £6.28, click here to check prices).
7. North Pennines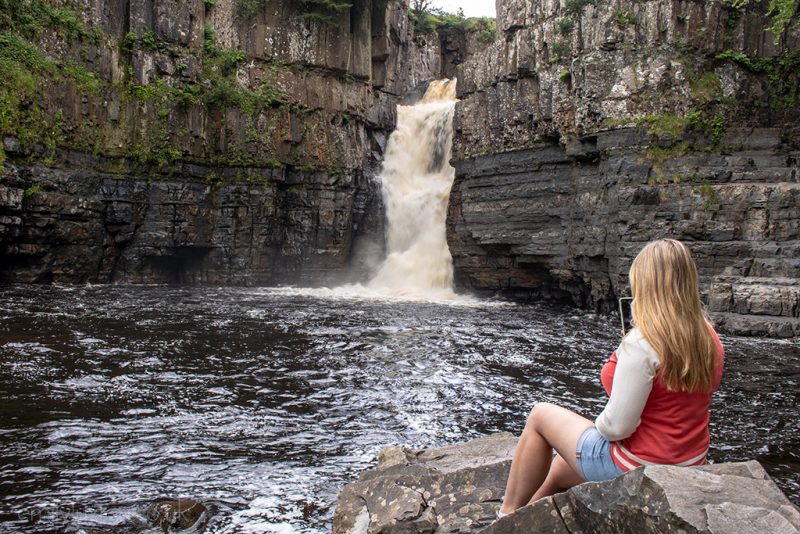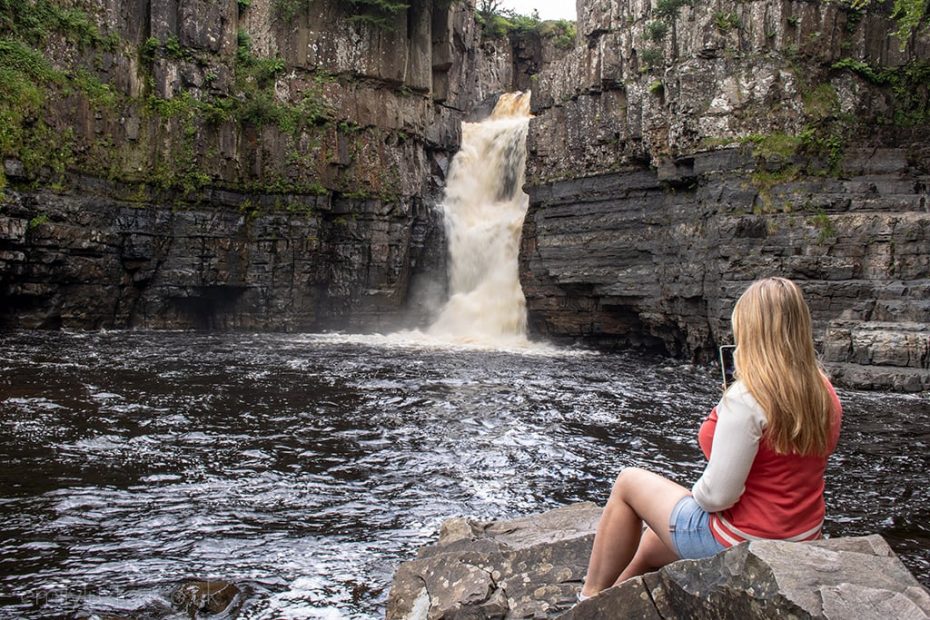 At almost 770 square miles, the North Pennines is the second largest AONB in the UK. The Pennines are a mountain range stretching through Northern England, often called the "backbone of England". The North Pennines AONB is also a UNESCO Global Geopark, known for its spectacular landscapes.
With open heather moors, rolling dales and meadows, tumbling upland rivers, and rich woodlands, this AONB has plenty of stunning backdrops for all kinds of outdoor adventures. This truly is a hiker's paradise, with miles of walks and trails to suit any ability. And the area is filled with all kinds of wildlife, including a few rare critters such as red squirrels, short-eared owls, and otters.
8. Harrogate, North Yorkshire
Recommended by: Jonathon, Journey Maxx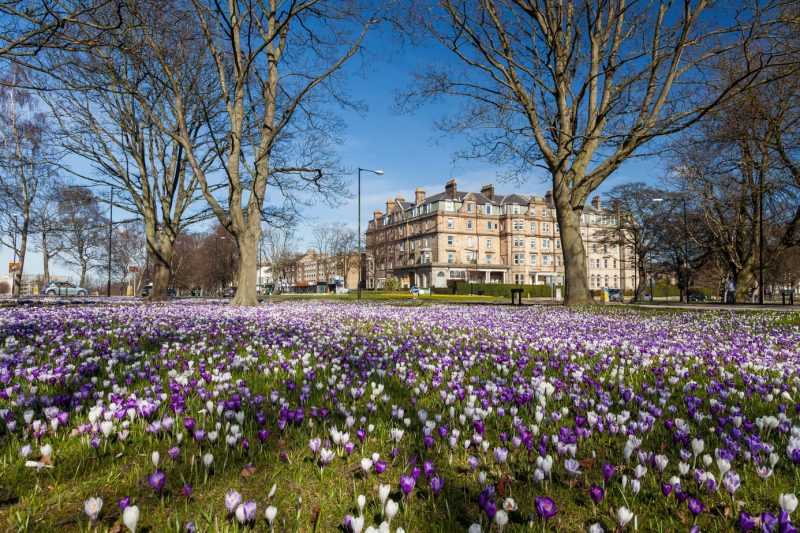 Harrogate is definitely one of the best places to visit in the North of England. This well-kept spa town thrived during Victorian days, with wealthy elites flocking to the illustrious spas for their healing purposes.
Although many of them have since closed, the Turkish Baths still operate today, keeping Harrogate's spa tradition intact. You can visit the Royal Pump Rooms to learn more about the medicinal waters and the health benefits that put Harrogate on the map.
Harrogate also makes for the perfect base for exploring the stunning landscapes of the Yorkshire Dales and quaintly preserved towns nearby. A little closer is the Nidderdale AONB and the bizarrely fascinating Brimham Rocks structures that have to be seen to be believed. And of course, no guide to Harrogate can be complete without a reference to tea. This is the home of the world-famous Yorkshire institution, Betty's Tea Rooms, with their mouth-watering afternoon tea and cakes.
9. Yorkshire Dales
Recommended by: Sinead, Map Made Memories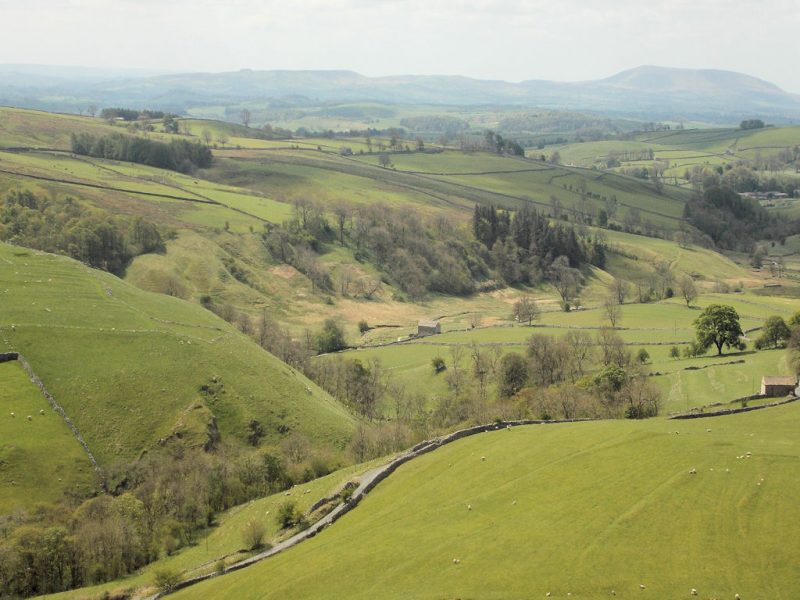 The Yorkshire Dales offers something for every visitor. The Dales are famous for stunning scenery with fantastic hiking opportunities including the 'Yorkshire Three Peaks' of Ingleborough, Pen y Ghent and Whernside.
Admire the view from the top of Malham Cove, a natural stone amphitheatre 230 feet high. View Hardraw Force, England's highest single-drop waterfall, or the Yorkshire favourite, Aysgarth Falls.
Learn about Yorkshire's history at Bolton Abbey or Skipton Castle. Stop for a drink at Britain's highest pub, the Tan Hill Inn, or devour the cheese from the Wensleydale Creamery. Fans of the TV show Vera can take a day tour of filming locations (from £70pp, click here to check prices).
Try your hand at traditional country crafts at the Dales Countryside Museum in Hawes. Or, for something more adventurous, join a guided caving trip to explore the Dales underground!
10. Northumberland Coast AONB
Recommended by: Anuradha from Country Hopping Couple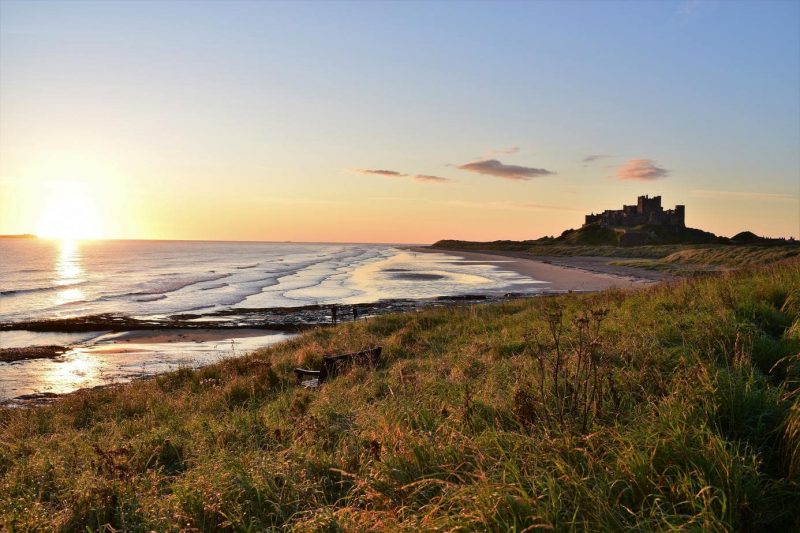 A designated Area of Natural Beauty (AONB), the Northumberland Coast boasts 40 miles of sweeping coastline. It's dotted with stunning castles and charming villages and towns, and is home to abundant wildlife. Starting from Berwick Upon Tweed and stretching up to Cresswell, the Northumberland coast offers some of the finest coastal walking routes.
Explore the tidal island of Lindisfarne. Bird watchers should head to the Farne Islands (a bird reserve consisting of 15-20 tidal islands) or Coquet islands (a small island located 1.2kms off the coast). Visit the castles of Bamburgh, Dunstanburgh, Alnwick or Warkworth and marvel at their architecture. For coastal walks and beaches visit Seahouses, Budle Bay, Alnmouth and Amble.
11. Blackpool, Lancashire
Recommended by: Jenni, Cruise Mummy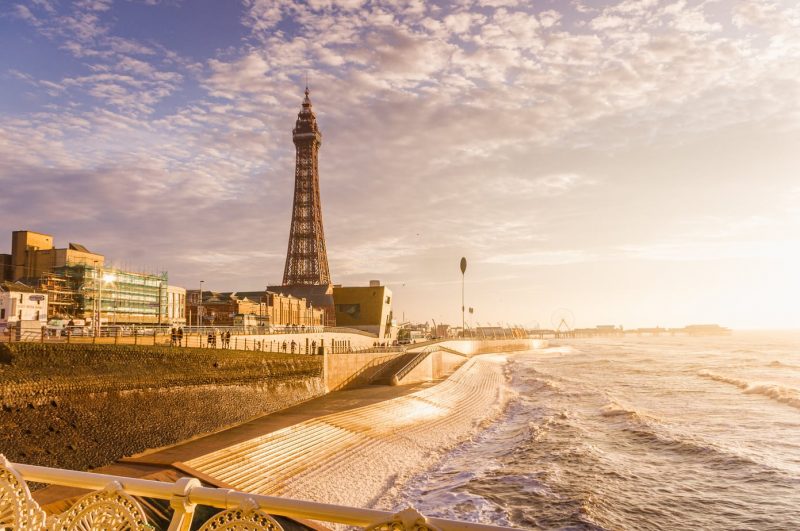 Blackpool is a seaside resort in Lancashire. It's famed for Blackpool Tower, a landmark which was built in 1894 as a replica of the Eiffel Tower. The tower houses seven attractions, including a glass walkway, a circus, and a beautifully ornate Victorian ballroom.
Other attractions to visit in Blackpool include Blackpool Zoo and Blackpool Pleasure Beach, which has some thrilling rollercoasters. Visit between early September and early November and you can see the famous Blackpool Illuminations, made up of over one million lightbulbs!
Top tip: You can visit several local attractions for one low price of £35 if you purchase the Blackpool Attractions Pass – click here to find out more.
Blackpool is very much a traditional seaside town. You'll find fantastic fish and chips, plenty of two-penny slot machines and not just one but three piers. It has everything that couples or families could want for a weekend away in the North of England.
12. Lindisfarne Holy Island, Northumberland
Recommended by: Heather, Conversant Traveller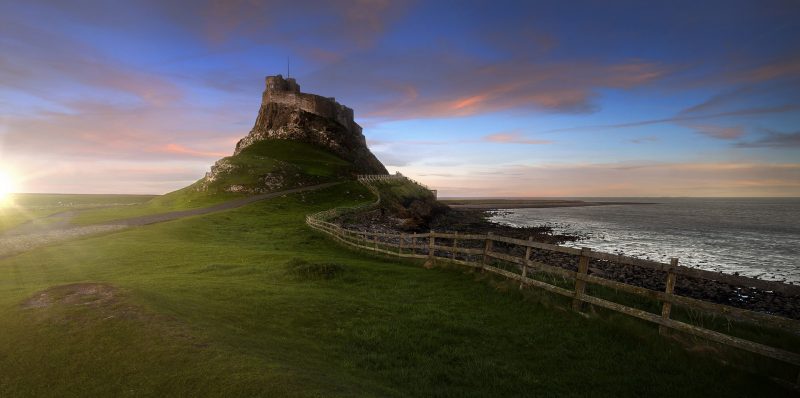 Also known as Holy Island, Lindisfarne is a tidal island off the windswept north-eastern coast of England, not far from Berwick-upon-Tweed. Accessible across a causeway at low tide, the island makes a great day trip during a weekend in Northumberland. It would also make a great base for a holiday, as there are several rental cottages within the small local community.
Famous for its medieval heritage, the highlights of Holy Island are the 16th-century castle and the remains of Lindisfarne Priory. This latter was once one of the most important centres of early Christianity. You can walk around the island, watch the fishing boats bobbing around in the harbour, and sample the traditional Lindisfarne mead, a local drink made from herbs, grapes and honey.
13. Helmsley, North Yorkshire
Recommended by: Tammy, Travelling Tam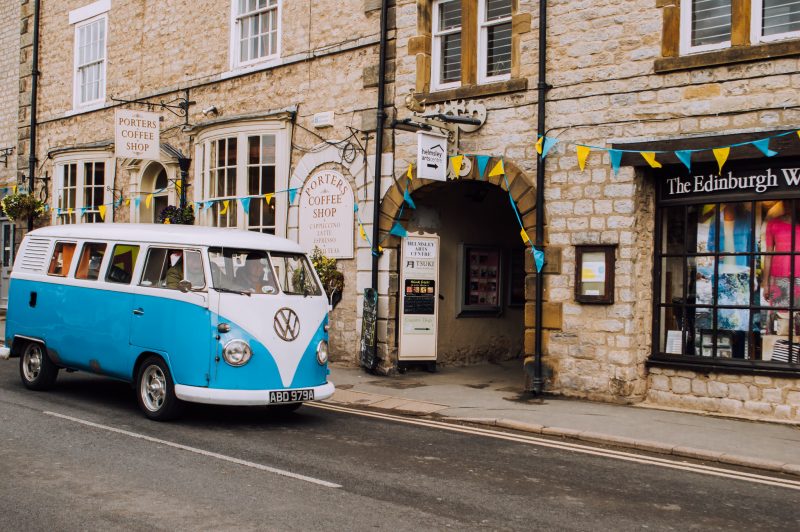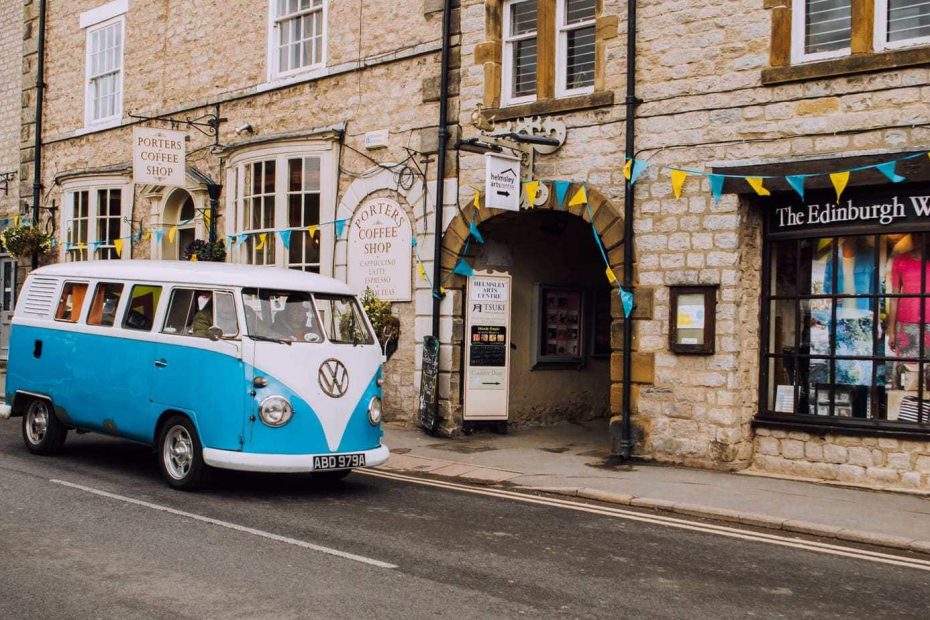 As the only historic market town in the North Yorkshire National Park, Helmsley offers visitors the perfect blend of fascinating history (from periods such as the Stone Ages and Middle Ages), as well as tranquil protected landscapes.
Helmsley Castle, Rievaulx Abbey and Helmsley Walled Gardens are some of the most popular activities. There are also award-winning boutique shops, a microbrewery, and a centre for birds of prey.
Helmsley is a great day trip, but if you have longer, there are plenty more historic sites and fantastic walking opportunities in the town and beyond. As the starting point of the Cleveland Way National Trail, Helmsley is also the gateway to hiking in Yorkshire.
14. Saltaire, West Yorkshire
Recommended by: Tracy, UK Travel Planning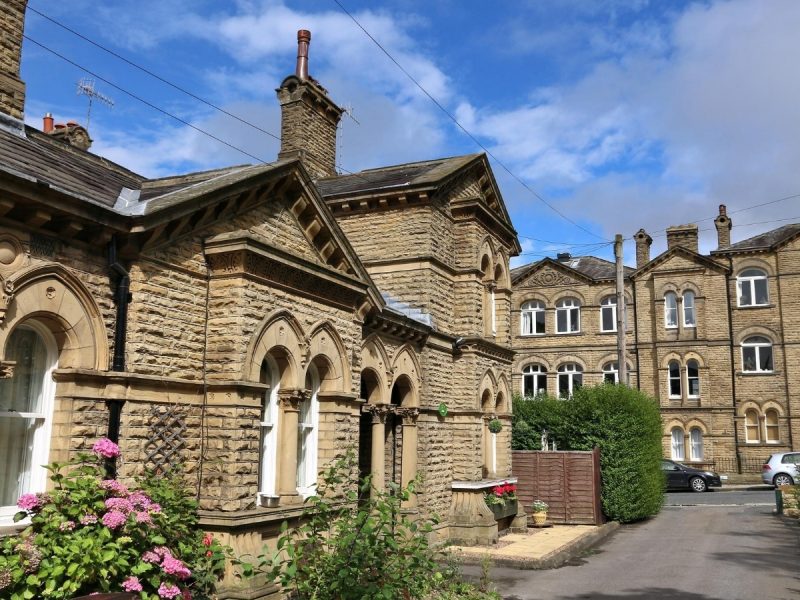 The UNESCO World Heritage-listed village of Saltaire is located in the county of Yorkshire not far from Leeds. The village was created in the 19th century by Titus Salt, a wealthy mill owner, to provide housing and amenities to his factory workers. This was revolutionary for that time and Titus Salt is recognised as one of the greatest Victorian philanthropists.
Follow the Heritage Trail around the village to discover the many points of interest. You can pick up a guide in the Mill which is opposite the train station. Saltaire is still lived in today and you can get a sense of how well Salt provided for his workers with almshouses, a school and Church.
Don't miss a visit to the Mill. Today it houses shops, cafes and restaurants – as well as the largest collection of works by local artist David Hockney. You even have the opportunity to own your very own Hockney as he designed the logo on the paper serviettes in Salt's Diner!
15. Durham Dales, County Durham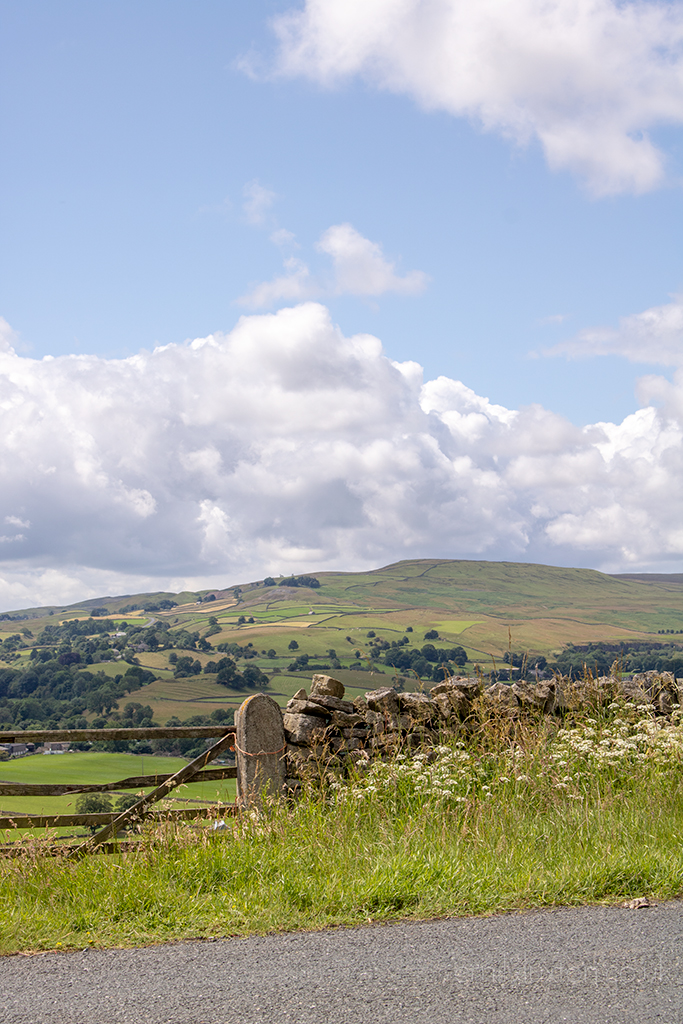 The Durham Dales are a vast area of countryside in the west of County Durham, on the edge of the North Pennines AONB. Filled with picturesque English countryside, the Dales are a joy to explore – and one of the less known places to visit in the North of England.
Across the Dales, you'll find tranquil moors, picturesque villages, dramatic valleys, winding rivers, and verdant farmland. Bowlees Picnic Area was recently voted as one of the top 20 picnic spots in Britain by Countryfile Magazine! The pretty town of Barnard Castle makes an excellent base for exploring, or there are plenty of lovely country hotels to choose from. Don't miss a trip to Raby Castle for lots of history – not to mention the stunning grounds and gardens.
16. Hawkshead, Cumbria
Recommended by: Carole, Berkeley and Beyond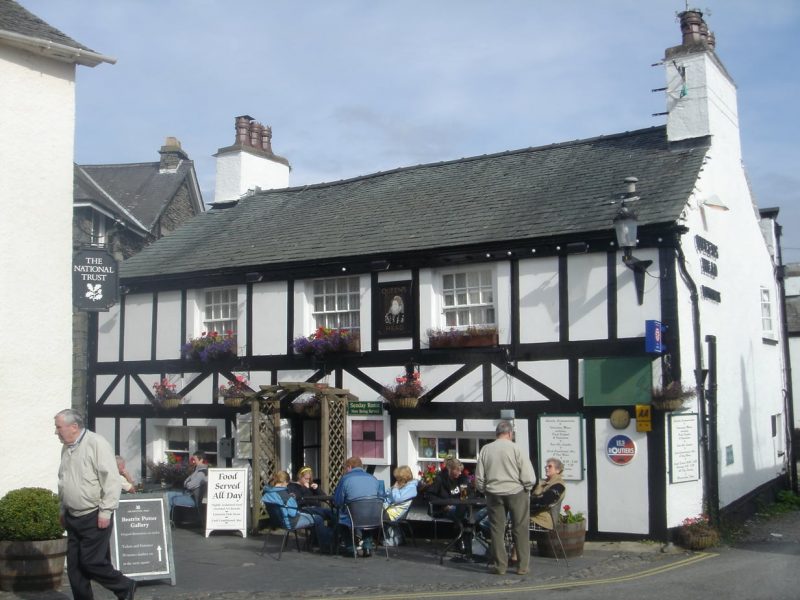 Many people find themselves in the tiny village of Hawkshead, in England's Lake District, just because its half-timbered buildings and narrow cobblestone streets are so charming. But the town is also worth visiting for the Beatrix Pottery Gallery. This is situated within a 17th-century building which was once the author's husband's legal offices.
If you need a place to stay, try the delightful Queens Head Hotel in the centre of town. Here since the 16th century, it was around when William Wordsworth attended the local grammar school and when Beatrix Potter lived on her farm just up the road!
17. Settle, NorthYorkshire
Recommended by: Kat, Wandering Bird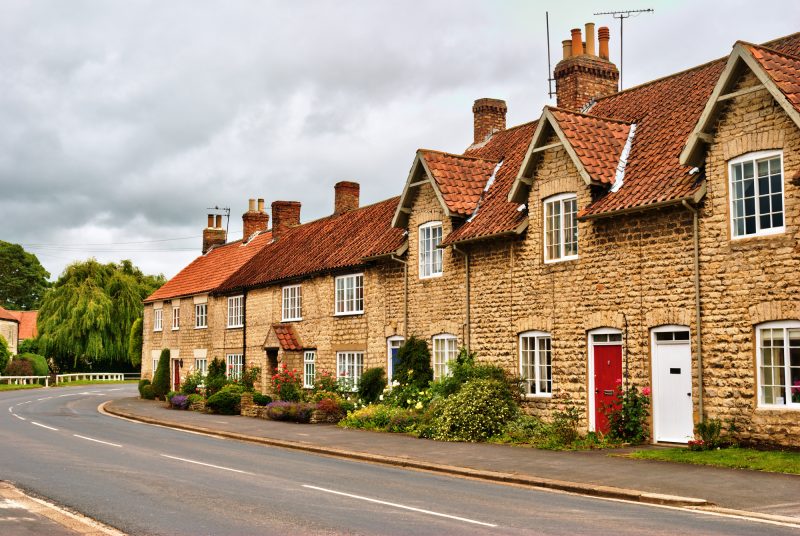 If you're looking for beautiful places to visit in the north of England, head to Settle in the Yorkshire Dales. This pretty market town is full of picturesque stone houses, and has an impressive market held on Tuesdays in the town centre.
Settle is also home to several yearly festivals, including the Settle Cuckoo festival (where the entire town becomes one big street market) and the Settle Folk festival (held in September and always worth a visit). There's also the family favourite – the Settle flowerpot festival, where homes create incredible displays out of flowerpots and display them in their front gardens!
Whilst you're in the area, be sure to visit Catrigg Force. This is one of the most beautiful waterfalls in the UK and is only 3 miles from the town.
18. Bamburgh, Northumberland
Recommended by: Sarah, Northumberland's Best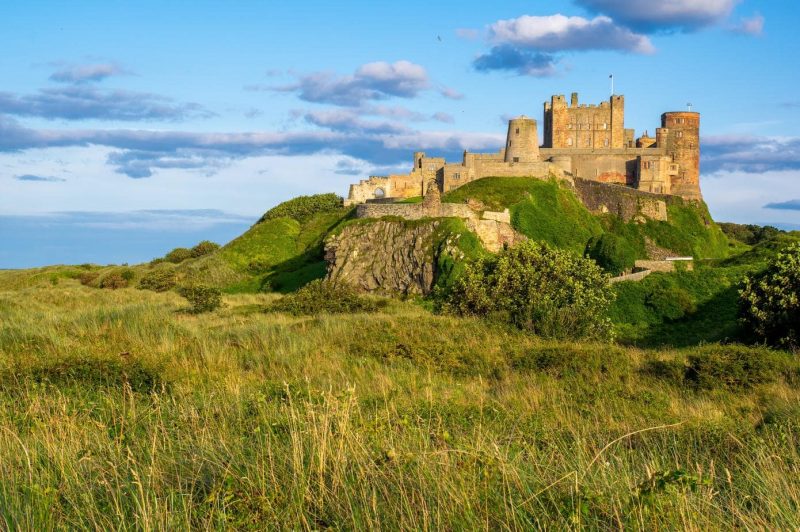 Dominated by the magnificent Bamburgh Castle and fringed by miles of golden sandy beach, Bamburgh is a glorious place to visit in England's most northerly country of Northumberland. This quaint small town is most famous for being the home of Victorian England's heroine, Grace Darling.
Along with her lighthouse-man father, Darling rescued survivors of the wreck of the SS Forfarshire in 1838. Explore the RNLI museum of her life in Bamburgh (and find out about sea safety in general). Then, take a trip to the wildlife-filled Farne Islands and visit the Longstone Lighthouse where Darling lived with her family.
19. Alnwick, Northumberland
Recommended by: Stuart, Go Eat Do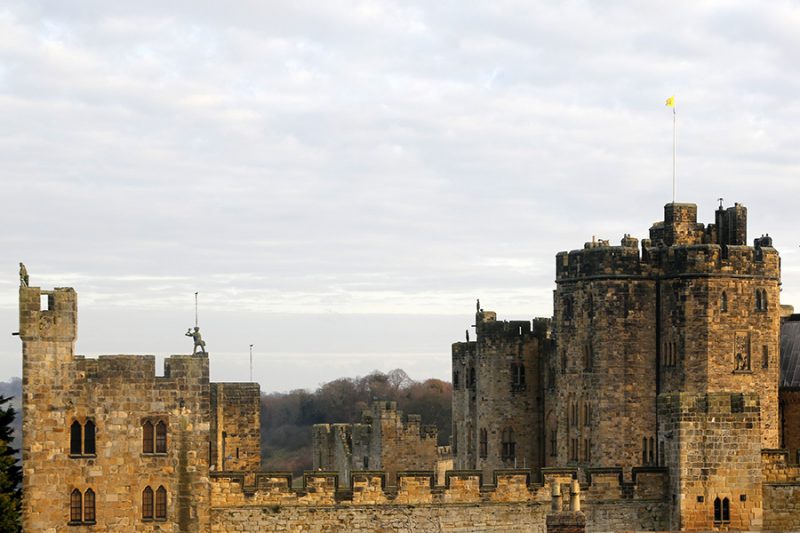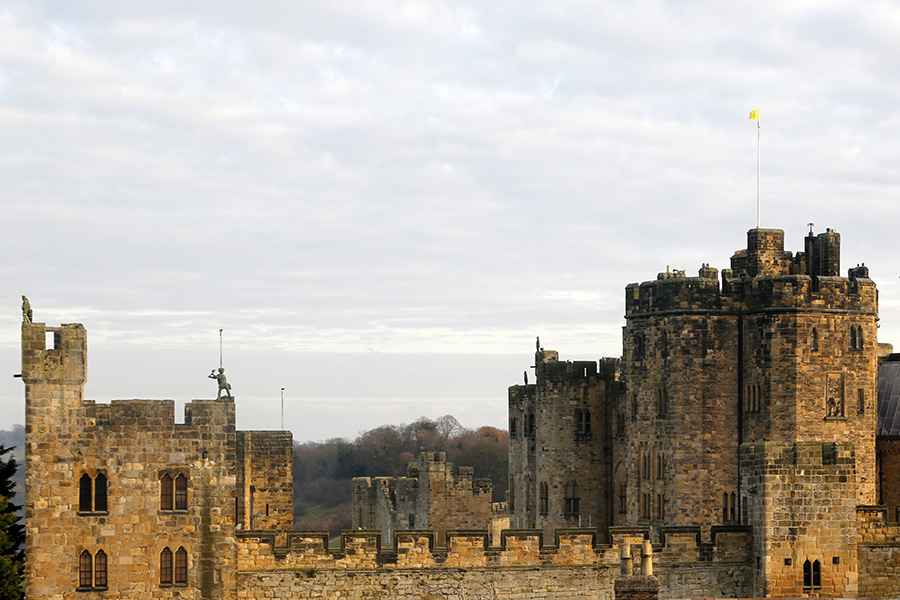 There's an array of things to do in Alnwick, a historic market town which makes a great base for walking breaks in Northumberland's countryside.
Alnwick Castle has been the home of the Percy family, the Dukes of Northumberland, since 1309. The fact it was used as a set for Harry Potter movies makes the historic landmark a hit with visitors of all ages.
Beautifully landscaped, the nearby Alnwick Garden is one of the most-visited attractions in the region. The gated section where poisonous plants grow remains locked between guided tours explaining their dangers.
20. Malham, North Yorkshire
Recommended by: Pauline, Beeloved City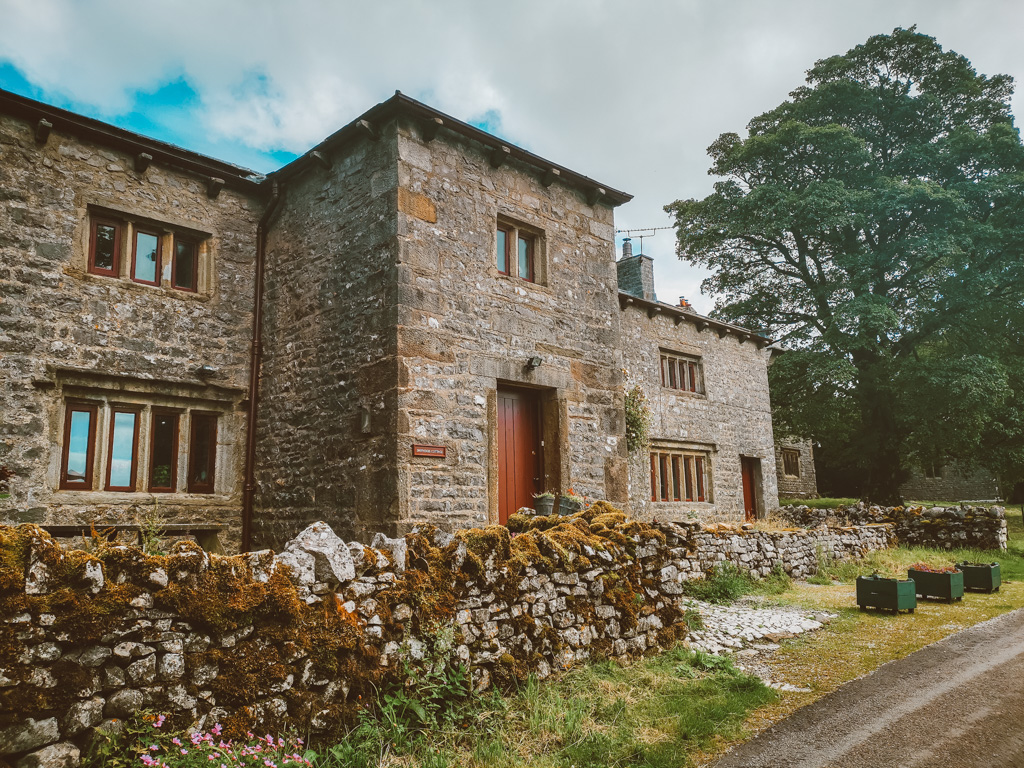 Located within the Yorkshire Dales National Park, Malham is one of the best places to visit in Northern England. Not only because the village features some beautiful houses, but also because the surroundings are breathtaking!
Everything you expect from the English countryside: sheep, cows, limestone walls… you will find it in Malham! The village is also a paradise for hikers. There are many walks in the area including Malham Tarn, Janet's Foss and Gordale Scar.
The most popular one, Malham Cove, is only a 25-minute hike. It will take you from the visitor centre up to the cove. From there, you can admire this stunning geological formation and jaw-dropping views over Yorkshire. It's also well known for being one of few Harry Potter filming locations in Northern England!
RECOMMENDED TOUR: Yorkshire Sightseeing Day Trip from Manchester – from £69pp
21. Scarborough, North Yorkshire
Recommended by: Anjali, Cheerful Trails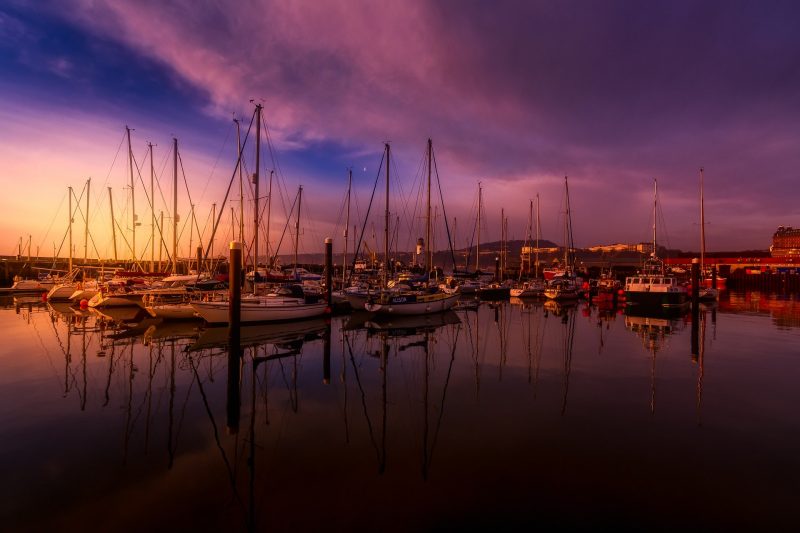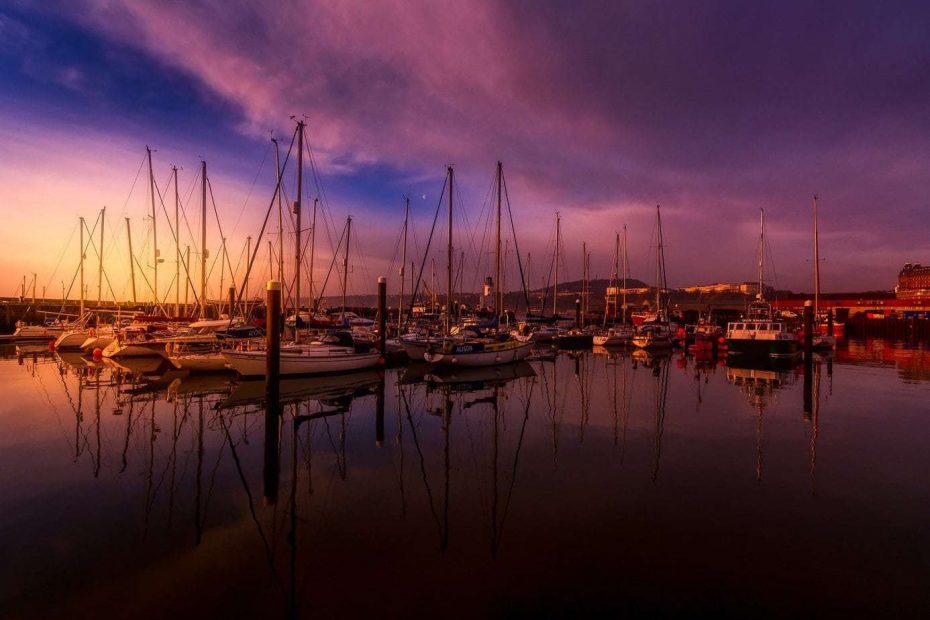 Scarborough is one of Northern England's most popular holiday destinations. This resort town is known for its gorgeous beaches, vibrant atmosphere, exquisite parks, vintage fairs and upbeat events that take place throughout the year.
The town has a huge coastline which offers breathtaking views from its beaches and panoramic viewpoints, as well as the famous Scarborough Castle. For history buffs, the Rotunda Museum in Scarborough exhibits about 5500 fossils, and is one of the oldest purpose-built museums in the UK. There are many more great things to do in Scarborough, including SEA LIFE Scarborough, the heritage railway, or riding the dragon boat around Peasholm Park. 
22. Saddleworth, Greater Manchester
Recommended by: Helen on her Holidays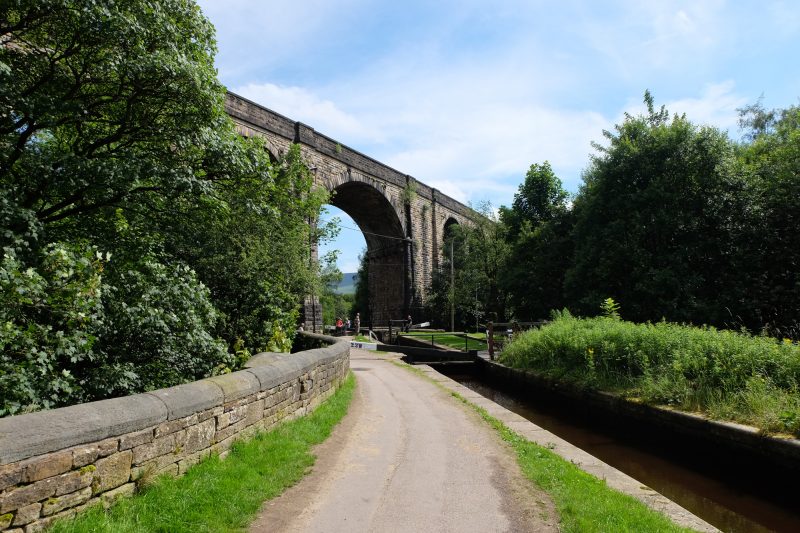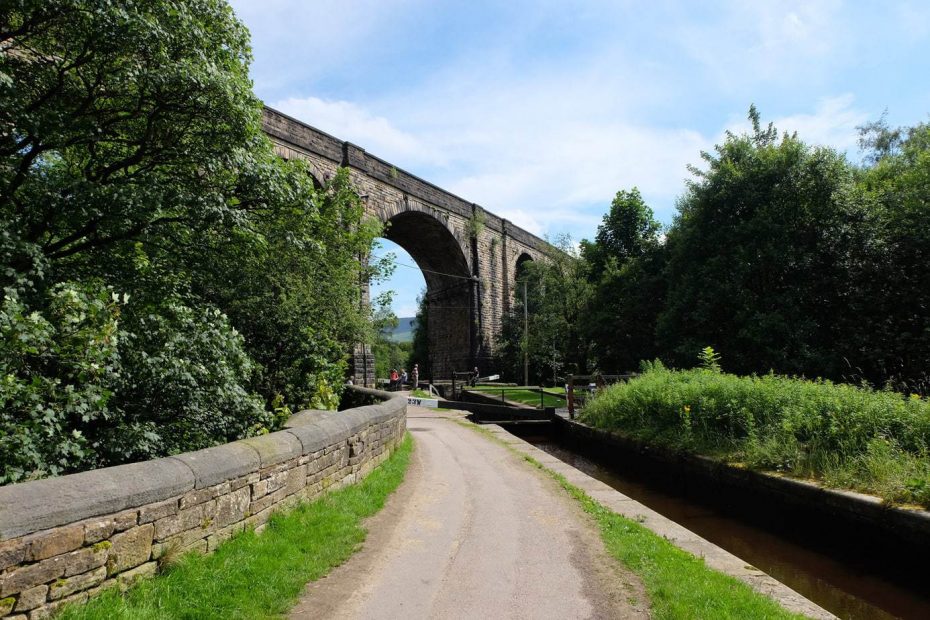 The Saddleworth villages – particularly Greenfield, Uppermill and Dobcross – are fantastic places to visit in Northern England. They're also surprisingly unknown! The villages are around 25 minutes by train east of Manchester on the northern edge of the Peak District, where the urban sprawl opens out into magnificent scenery.
Things to do in Saddleworth include taking walks in the hills, going on a canal boat ride and visiting one of Uppermill's many cafes and restaurants.
If you do visit Saddleworth, try to time your visit to coincide with one of the many local events. The highlight of the Saddleworth year is the annual Whit Friday Band Contests which attracts brass bands from all over the world.
Are there any other amazing places to visit in the North of England that you think should be added to this list? Let us know in the comments!
Read More
33 Places to Visit in the South of England
26 Places to Visit in the Midlands
40 Most Romantic Places in Britain
23 of the Best Destinations to Enjoy England in Autumn
Pin this Post