Some posts on this site contain affiliate links. If you book or buy something through these links, I earn a small commission (at no extra cost to you). Take a look at my privacy policy for more information.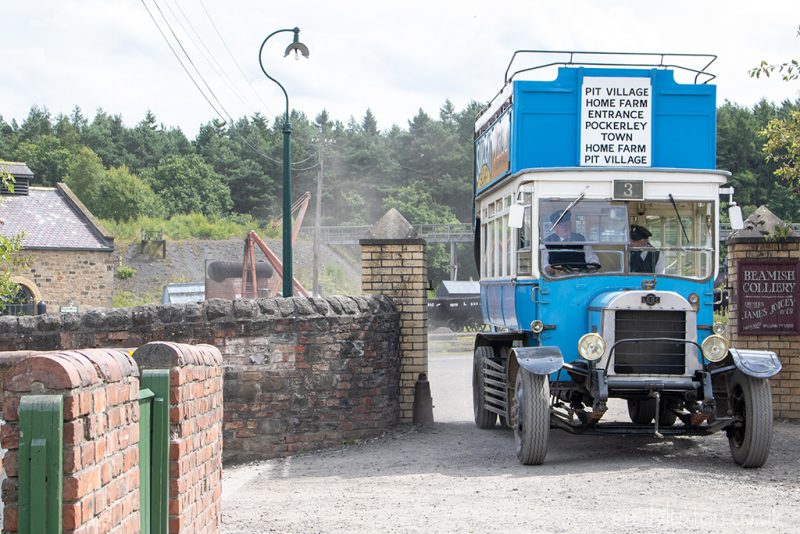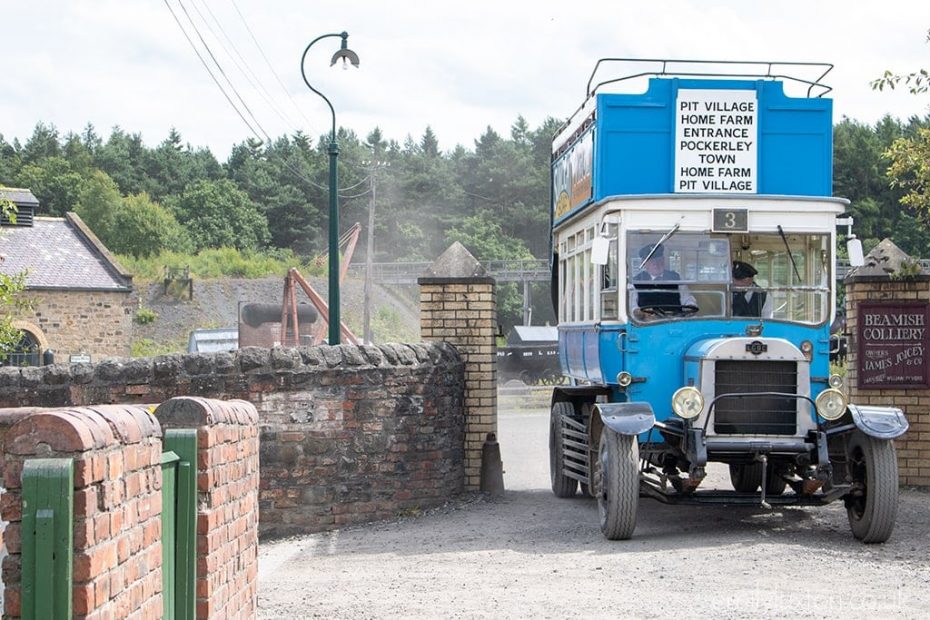 If you're exploring Durham, you can't miss a visit to Beamish Museum. This living museum was one of the highlights of my trip to the county! You can delve into the region's history and explore original buildings from a range of different eras.
Because my trip to "the living museum of the north" was so much fun – and I took SO many photos – I decided to write up a separate post all about it. These are my top 7 reasons to visit Beamish Museum in Durham!
RELATED POST: Best things to do in County Durham
My trip to Beamish Museum was part of a campaign with Visit Durham. However, this blog post was not commissioned – I just wanted to write it anyway. So all words and opinions are my own!
Reasons to Visit Beamish Museum
Beamish Museum is the Living Museum of the North. There are several different "towns" dotted around a huge area of land, all made up of original historic buildings. Some were already on the land, but most of the buildings were saved from demolition elsewhere and have been rebuilt brick by brick at Beamish. So it's MUCH more than a simple museum – it's a whole world where you can step back in time and actually live, touch, and taste the history!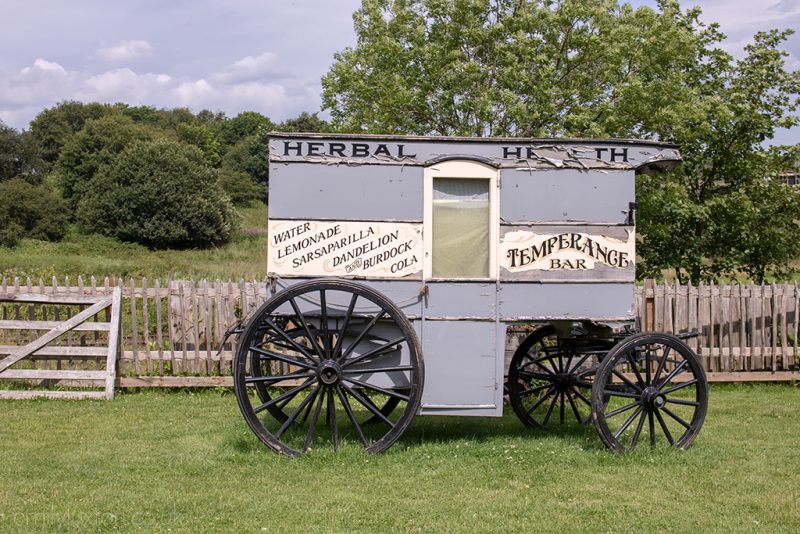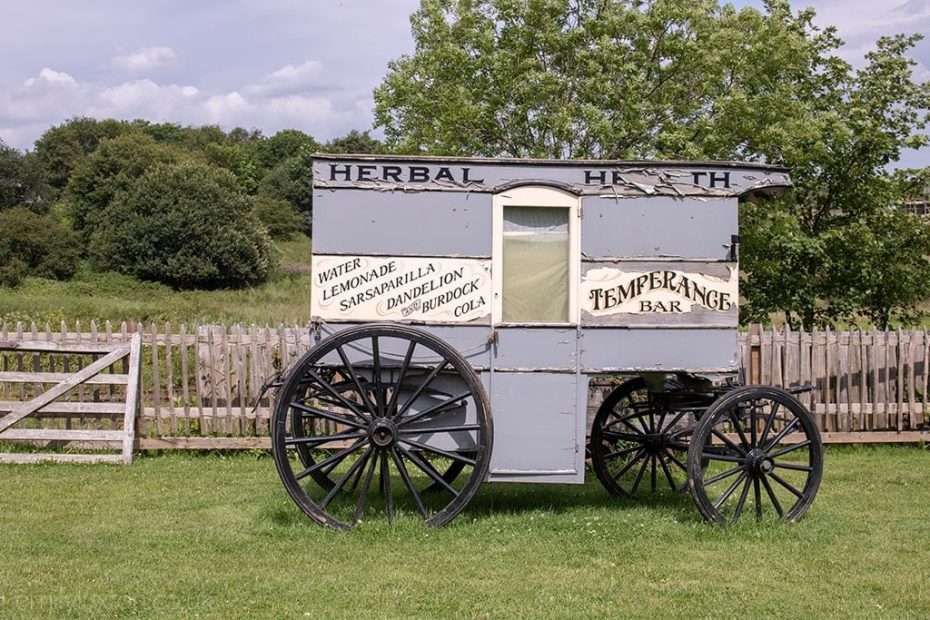 All the buildings have been meticulously decorated and furnished in the style of the times they're from, and the museum all wear traditional costumes. Everything is designed to give you a real glimpse of what life in Durham was like over the past couple of centuries!
1 – Live the Past in 4 Different Eras in Beamish Museum
1820s – Start in the 1820s, to delve right back into life in the Georgian era. At Pockerly Waggonway you can take a ride on a steam train, and pop down to Joe the Quilter's heather-thatched cottage. Next door to the Waggonway, Pockerley Old Hall is a beautifully restored country manor, which is one of the few buildings originally found on the land at Beamish Museum.
1900s – Beamish Museum has several sections dedicated to different aspects of life in the 1900s. In the 1900s Town you'll find a cute high street with shops and houses to explore. Then there's the 1900s Pit Village, where you can learn about life for mining families in Durham. Next door is the Colliery Yard with an original drift mine and a 164-year old steam winding engine.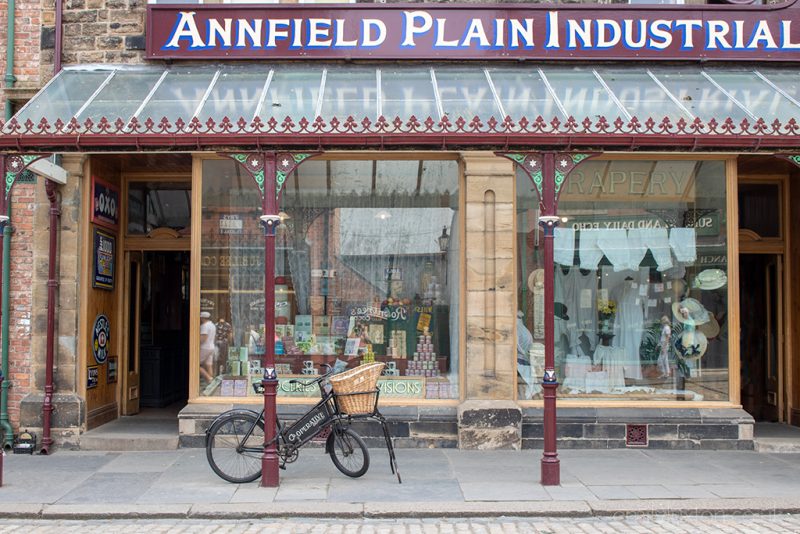 1940's – At the 1940s farm you can discover what life in the countryside was like during wartime. This is a real farm, complete with sheep, horses, and chickens, where you can tour the farmhouse as well as the various buildings.
1950's – The 1950s Town is new for 2019, and while much of the town is still being finished the first building has now opened. Inside the 1950s Welfare Hall you can discover the community spirit of fifties Durham!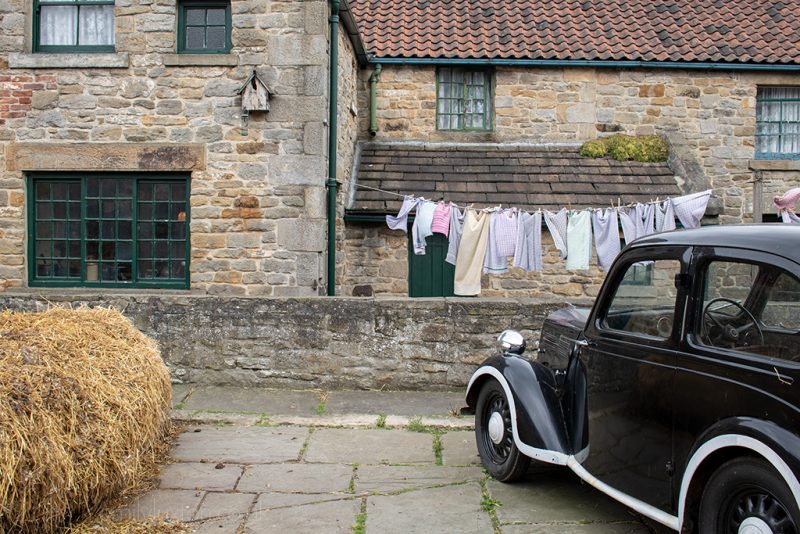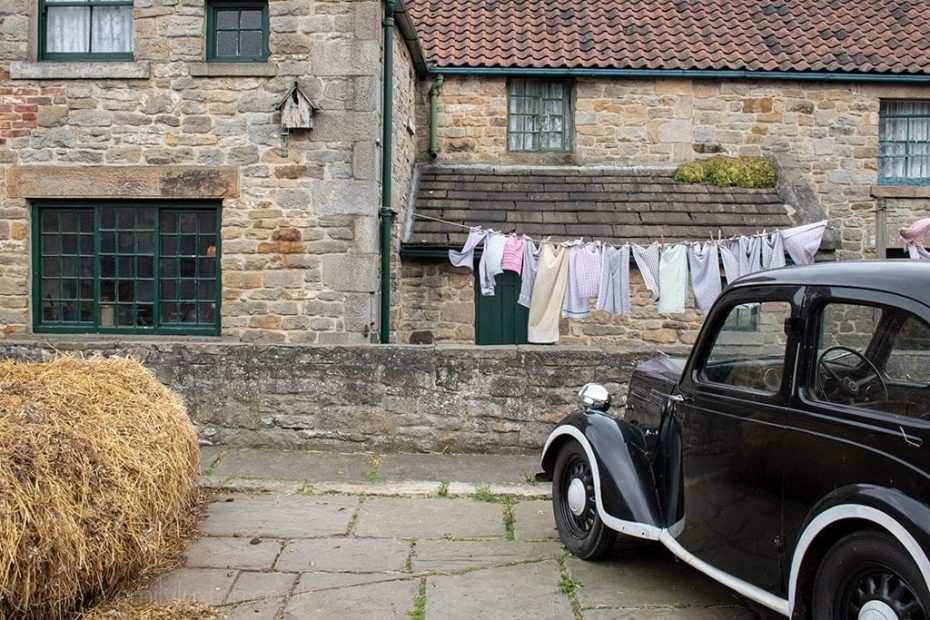 2 – Discover Durham's Mining History First Hand
Historically, one of the most significant industries in Durham was coal mining. Although the mines are all closed these days, this industry once played a huge role in the county's heritage. So the 1900's Pit Village and Colliery Yard are definitely one of the most fascinating parts of Beamish Museum.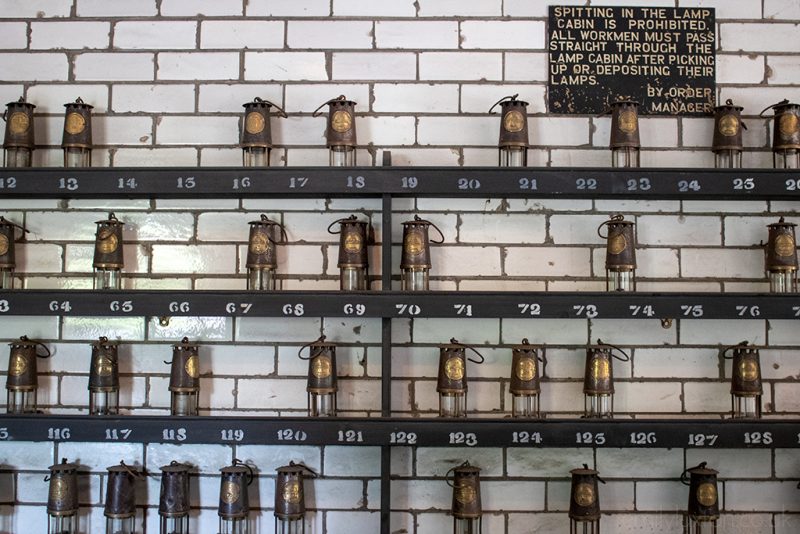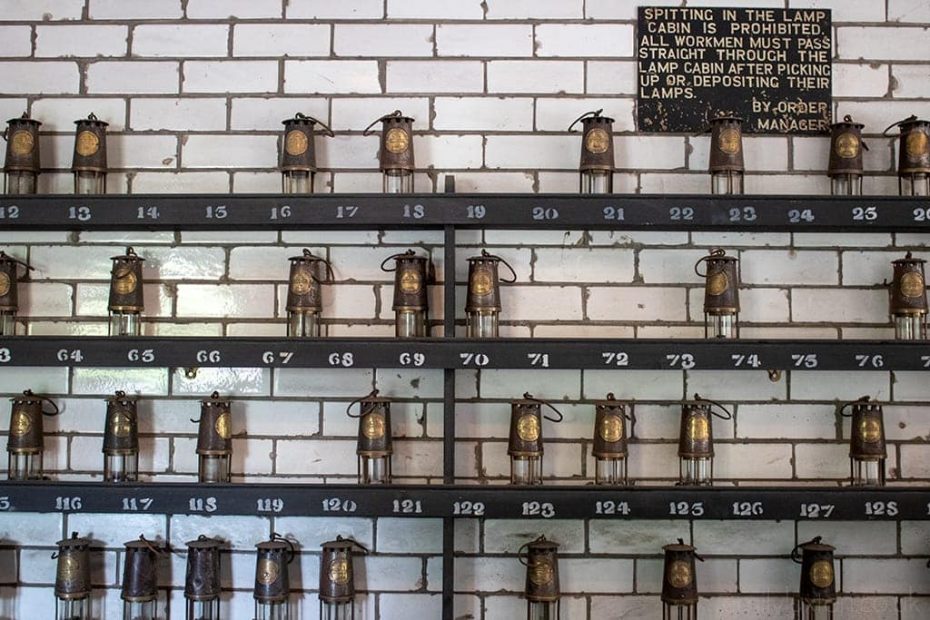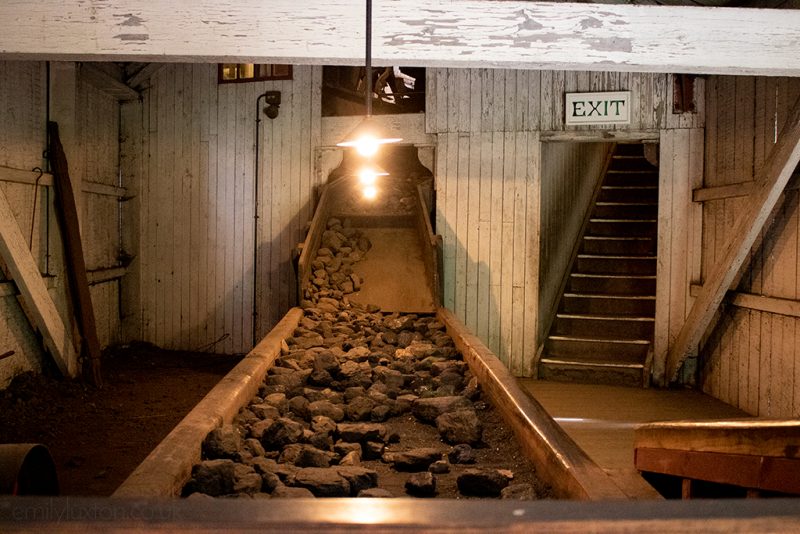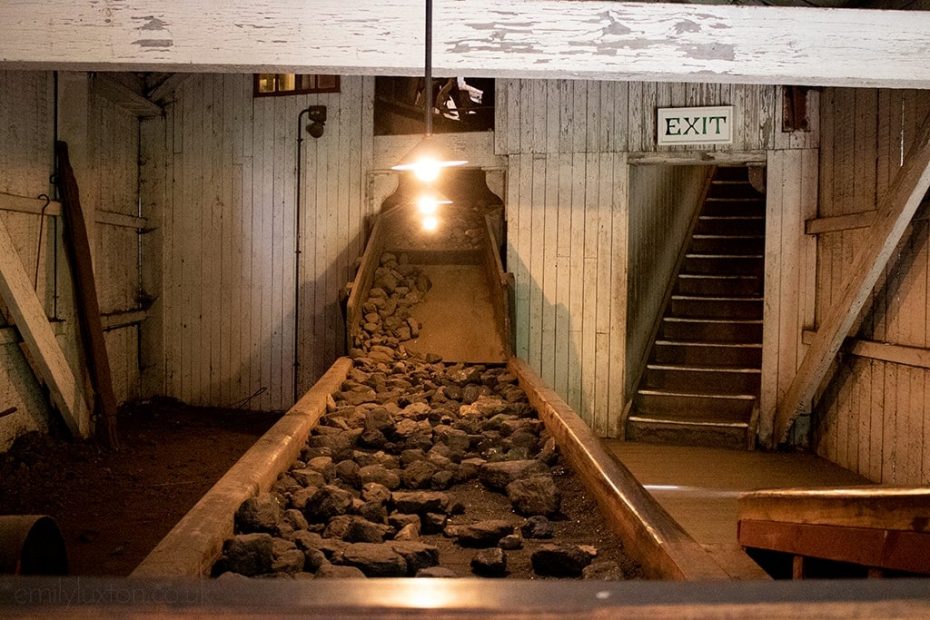 In the village, you can wander through the old houses, chat to "villagers" about life in a mining community, and try super traditional fish n chips at Davy's Fried Fish. Over in the Colliery, you can explore the yard, the engine winding house, and the railway. You can also take a tour of an actual drift mine! Pop on a hard hat and follow a guide into the tunnels of a genuine coal mine. But be prepared for dark, cramped spaces and low ceilings! It's a seriously hands-on glimpse into the life and work of a North East miner – and definitely a must-do at Beamish Museum.
3 – Ride Vintage Vehicles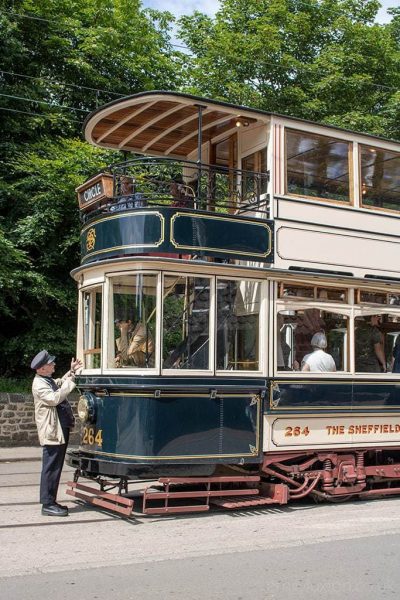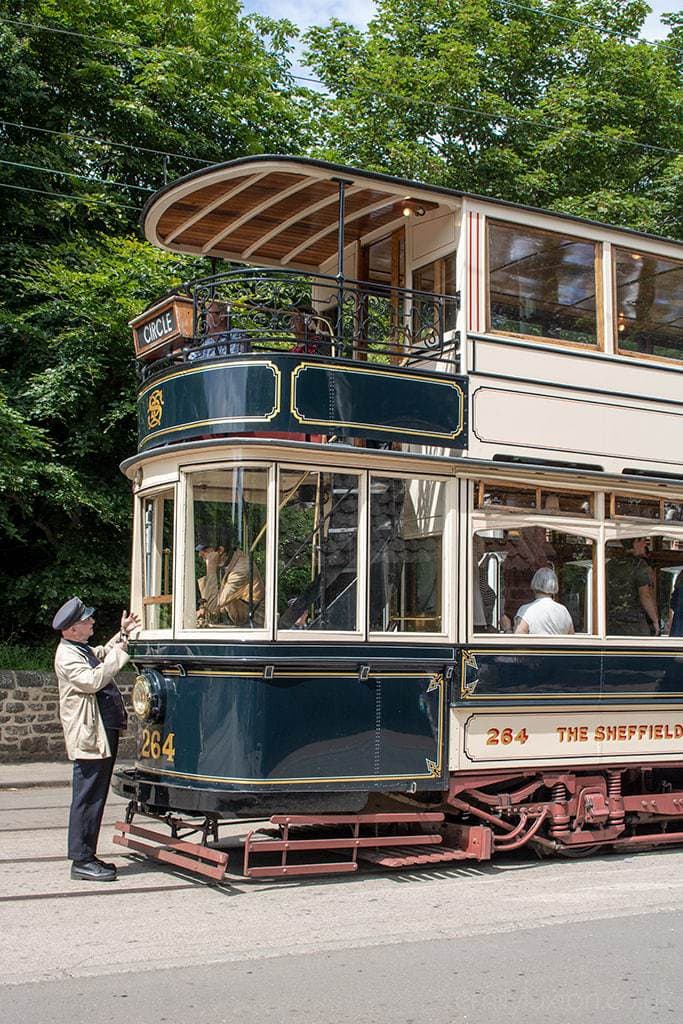 Connecting all the towns and villages at Beamish Museum is a fab network of vintage trams and buses. You can walk between each stop, but when the transport is this amazing why would you?! Some are replicas, but many of the vehicles are originals. So you can hop on a tram car dating from the early 1900s to travel from the Town to the Pit Village, or take a replica 1920's B-Type bus up to the farm!
Then there's the steam railway, running from Rowley Station in the Edwardian Town (only on weekends and holidays). And in the 1820's Pockerley Waggonway you can take a ride on a replica steam locomotive, once used to shunt coal across the county.
4 – Retro Food (and Sweets)!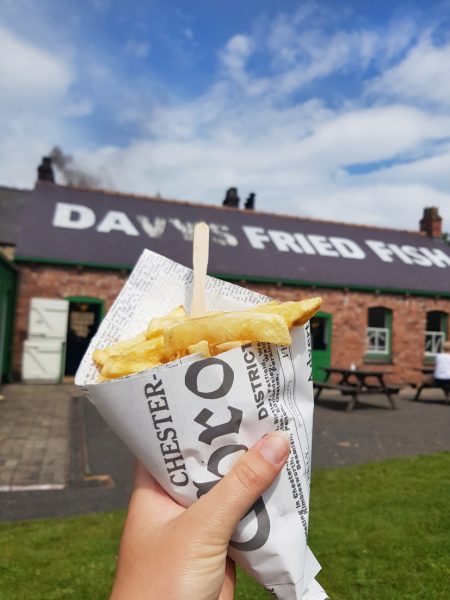 One of my highlights was visiting the sweet shop in the 1900s town. I bought SEVERAL bags of old-fashioned sweets (liquorice comforts are my faves). Also in the town, you'll find a traditional bakery, where you can watch tasty Edwardian treats being made – and buy a few, of course! Plus there's a vintage Tea Room where you can find sandwiches, cakes, and scones, as well as The Sun Inn for traditional pub grub and locally brewed ales!
Over in the mining town, there's Davy's Fried Fish Shop serving up traditional fish and chips made using beef dripping. It's even served in a specially printed newspaper. It's a really popular lunch spot so get there early if you don't want to queue! Plus, at the 1940's Farm, you'll find the British Kitchen serving up stotties (a local bread roll) with hot fillings.
5 – Talk to Real Characters from the Past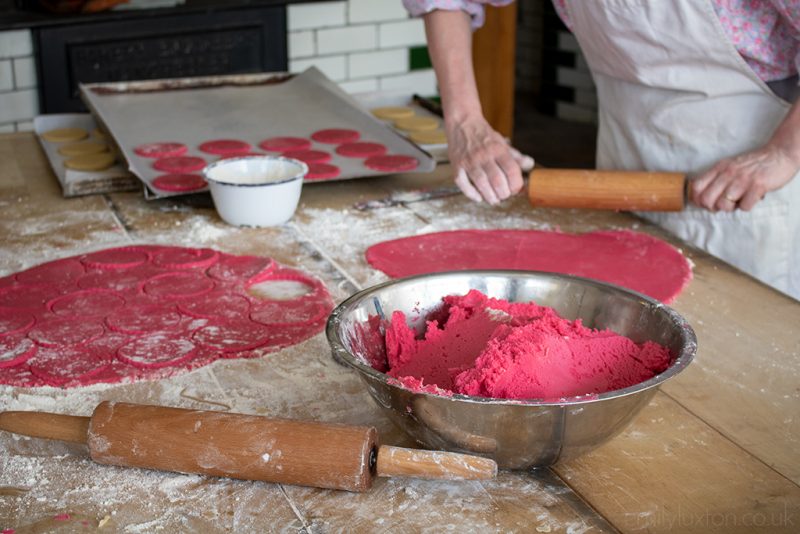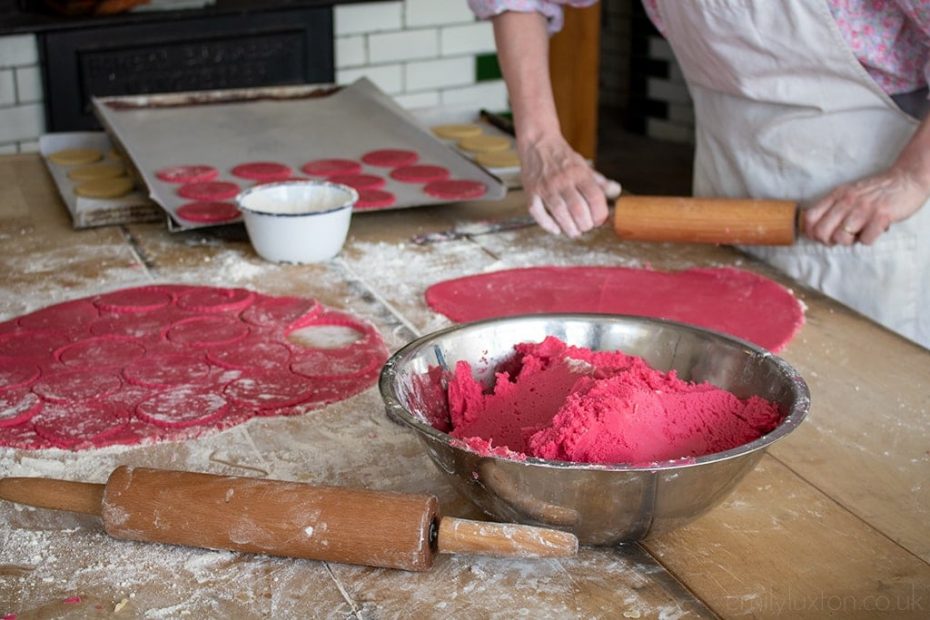 Throughout Beamish Museum you'll find costumed staff members ready to answer your questions or give you an insight into life in the era they're representing. You can chat to an Edwardian baker in the 1900s Town, or a member of the home guard at the 1940s Farm. I particularly enjoyed visiting the 1900s dentist – especially when he started offering treatment with antique tools to a terrified-looking ten-year-old! It's such a great way to make the experience all the more immersive, and ask any burning questions you may have.
6 – All-New Fifties Town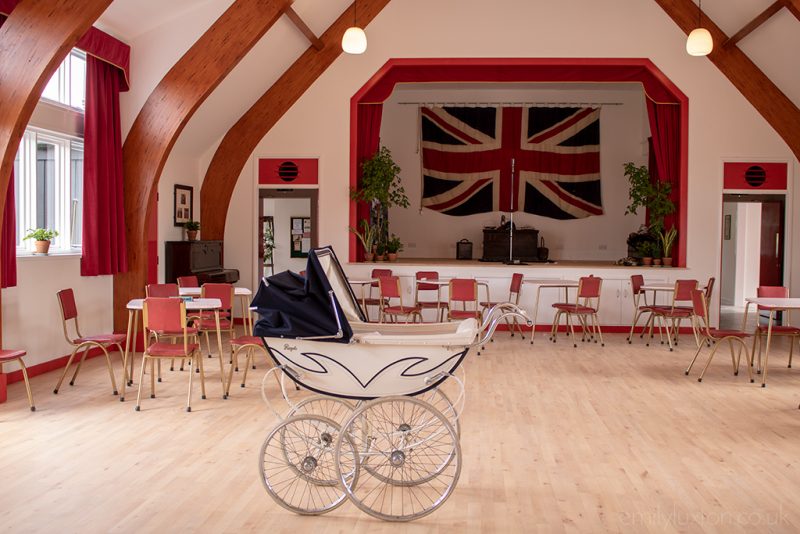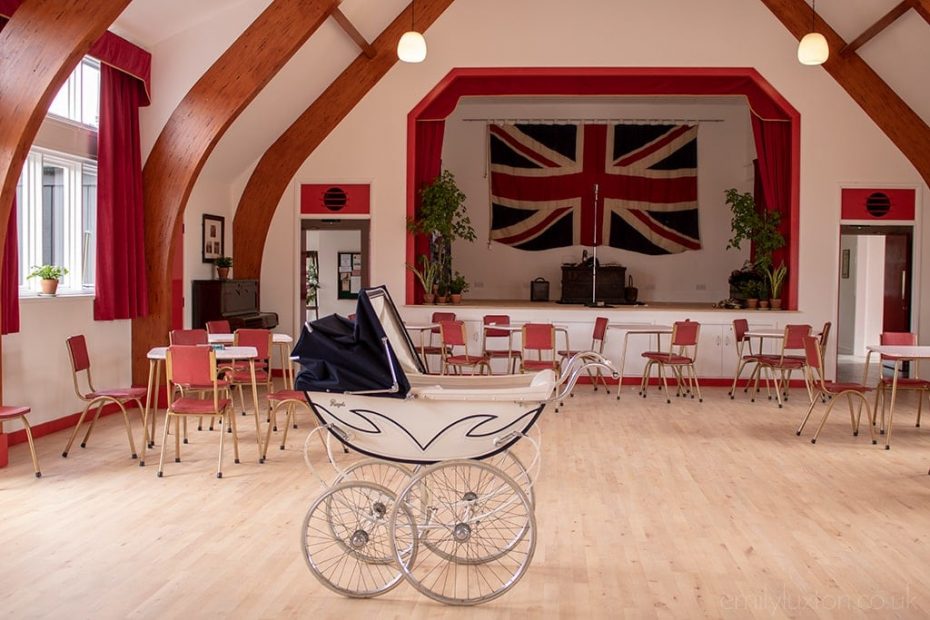 The newest addition to Beamish Museum is the 1950s Town. It's still being built at the moment, but the first building recently opened. The 1950s Welfare Hall is a replica of Leasingthorne Colliery Welfare Hall and Community Centre, near Bishop Auckland. The local community were very involved in the project, sharing memories, stories, and objects to be used in the centre.
There's so much more coming to the town, so keep an eye on the museum's website to see when new attractions open up. But for now, be sure to swing by the Welfare Hall for some old songs, a vintage dress-up session – or even to take to the stage and perform an old favourite!
7 – Vintage Festivals All Year Round
There's almost always something going on at Beamish Museum. There are events and festivals on every season, from Christmasy winter activities to a whole summer of fun. Here are a few of the highlights coming up in 2019, but check the Beamish Museum website to see all of them and plan the perfect visit…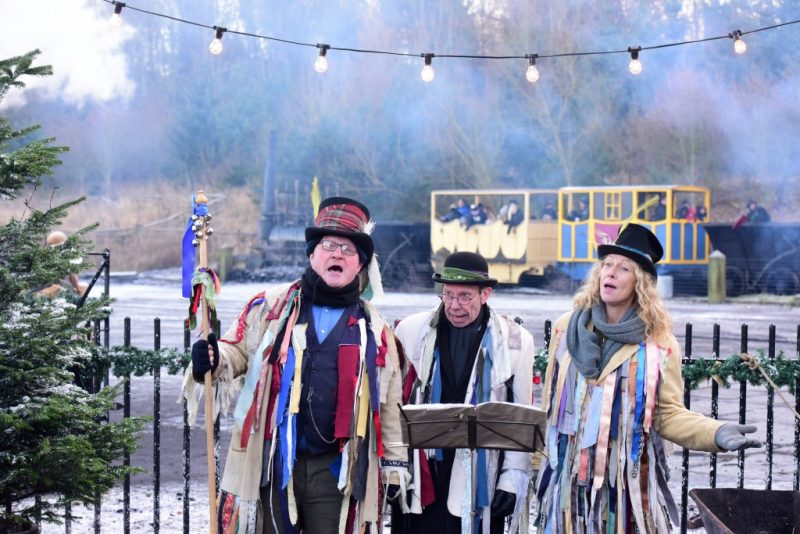 Summer of Fun – 20th July – 28th August. with a range of activities for the summer holidays.
Dig for Victory – 29th August – 1st September. Plant and grow vegetables in the 1940's farm as part of the Great North Festival of Agriculture.
Classic Car Day – 29th September.
Halloween Evenings – 23rd, 25th, 26th, 30th, and 31st October
Christmas at Beamish – 16th November – 24th December. Visit Father Christmas, feed the reindeer, enjoy the winter funfair, and do some Christmas shopping at the bazaar in the 1900's town.
Where is Beamish Museum?

Beamish Museum is just outside the village of Beamish in County Durham. It's 8 miles from Newcastle Upon Tyne, and 12 miles from Durham. The museum is signposted on the major roads leading to it, and is easy to find by car!
You can also take a bus from Chester-le-Street, Sunderland, Newcastle, and Gateshead. If you're coming by train, head to Chester-le-Street or Newcastle and hop on the bus from there.
Pin This Post!