Some posts on this site contain affiliate links. If you book or buy something through these links, I earn a small commission (at no extra cost to you). Take a look at my privacy policy for more information.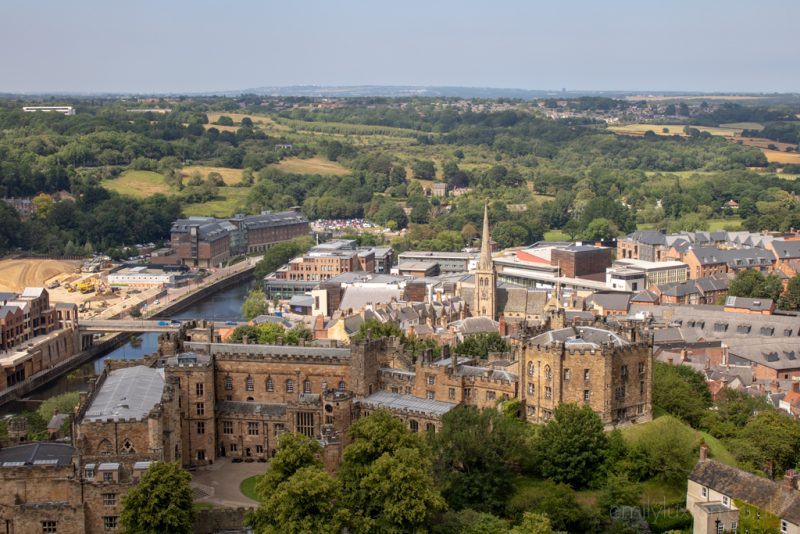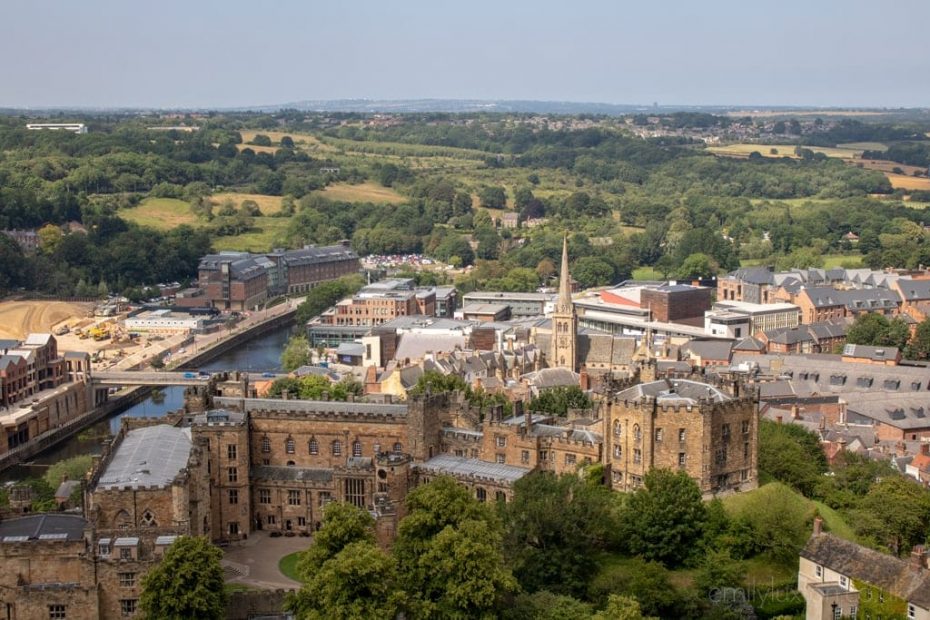 Durham is a county of culture, history, and gorgeous landscapes. This small, stunning corner of North East England has everything you need from a British holiday. Amazing coastline, idyllic countryside, and a historic city that's full of fascinating things to do.
I spent just under a week exploring Durham – discovering the county's cultural side as part of the #Durham19 Year of Culture. The trip combined a lot of my favourite things! Adventure and nature in the Dales, and along the Heritage Coast. I relaxed with a spa day, and at a gorgeous country manor hotel. I indulged with some amazing food. And, of course, there was a ton of culture to discover – both old and new. I've put all my discoveries together to help you plan the ultimate trip to the area! These are all the best things do to in the county of Durham…
Where is Durham – and Why Visit?
How to Get There?
Things to do in Durham – the Three Areas
Culture – Durham City and the Vale of Durham
Coast – Discover the Durham Heritage Coast
Countryside – Explore The Durham Dales
Disclaimer – my trip was supported by Visit County Durham. As always, all words and opinions are my own.
Where is Durham UK – and Why Visit?

Durham is a county in the North East of England. The county's city is also called Durham, or Durham City. In this post, I'm talking about the county of Durham – so for the town, I'll use Durham City.
Durham has SO much to discover. This year there's more going on than ever, as it's the county's Year of Culture. That means a whole range of awesome events happening throughout Durham. Shows, comedy, new openings, and special events – not just in the city but all over the county. To book your break and find out what's on during #Durham19, the county's Year of Culture, visit www.thisisdurham.com/19
How to Get There
From London, you can hop on the direct LNER train at Kings Cross, and reach Durham in just under three hours. So it really is an ideal location for a lovely mini-break!
Driving can take a little longer, depending on where you're coming from. It's around 5 hours from London. But having a car is handy for getting around to all the best things to do in the county – so you might want to rent one when you get there. Some rental companies may offer pick-up from the train station to make life easier.
If you're coming from further afield, the nearest international airports are Newcastle (30 mins) and Manchester (2.5 hours).
Things to do in Durham – The Three Areas
For a small county, Durham brings a lot of variety. So I've divided this post into three sections, to cover the different sub-regions of this stunning corner of North East England. I explored the cultural side of the whole county, so there's a great mix of things to do in each section.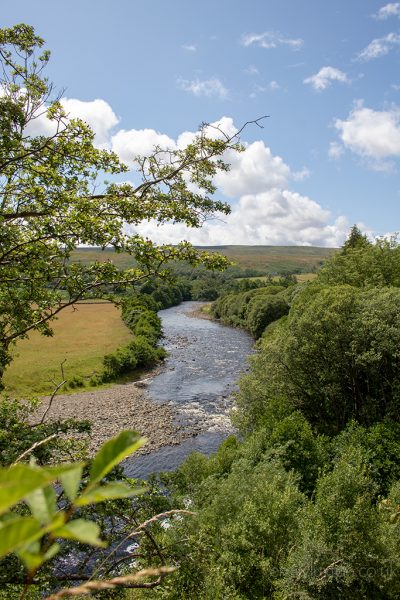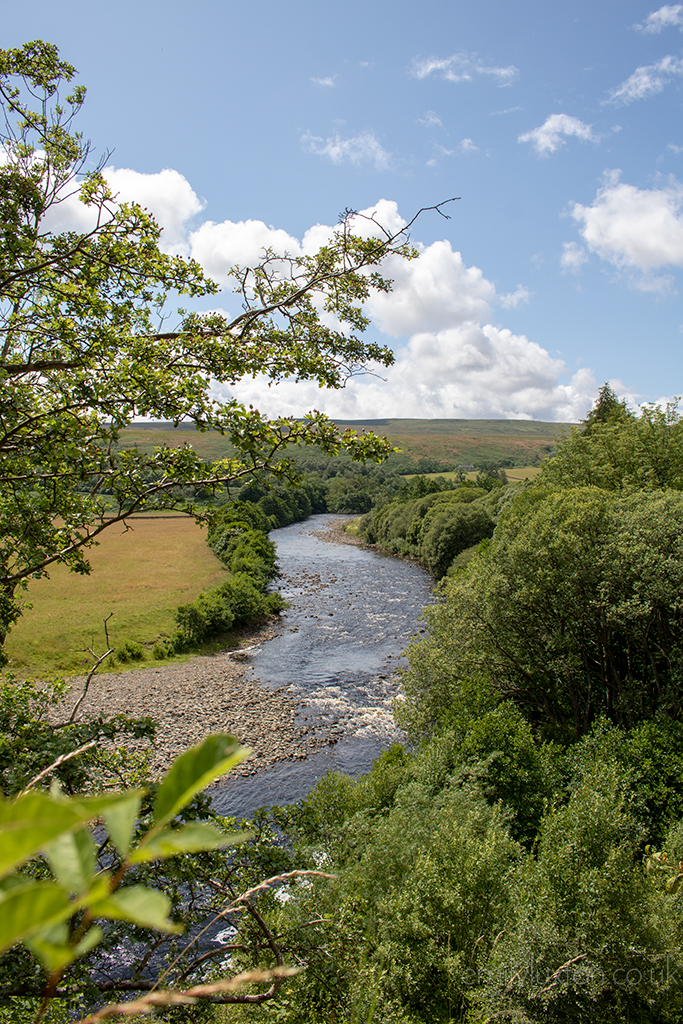 Culture – At the heart of the county, you have the Vale of Durham and Durham City. This is a great area for exploring Durham's fascinating history – especially the stories of the mining industry – as well as the more contemporary culture.
Coast – Next up you have the Durham Heritage Coast – a breathtakingly rugged coastline that's rich in wildlife, adventure, and history.
Countryside – Finally, there's the Durham Dales. This gorgeously green area is full of idyllic English countryside, pretty villages, rolling hills, and the stunning North Pennines Area of Outstanding Natural Beauty and UNESCO Global Geopark.
Durham City and the Vale of Durham
Climb the Tower at Durham Cathedral
Durham Cathedral might just be Britain's most famous cathedral. Bill Bryson called the UNESCO World Heritage Site "the best cathedral on planet earth", and it's easy to be wowed by the impressive Norman architecture. The stunning structure has also starred in a few iconic movies, most recently Avengers: Infinity War, as well as the first two Harry Potter films.
It's no secret that I'm a huge Harry Potter nerd so I had a great time geeking out over some iconic sights from the films. The Cloisters are the most recognisable spot, as they featured in a lot of different scenes!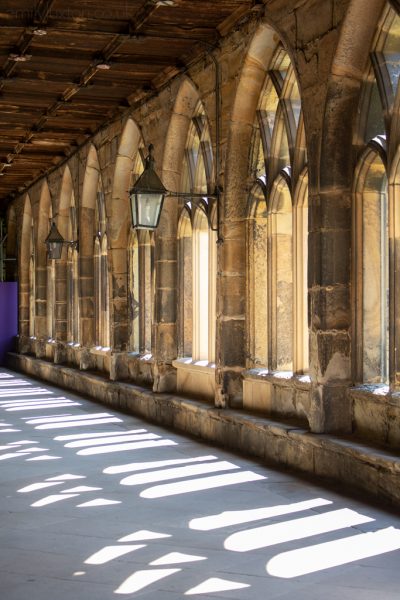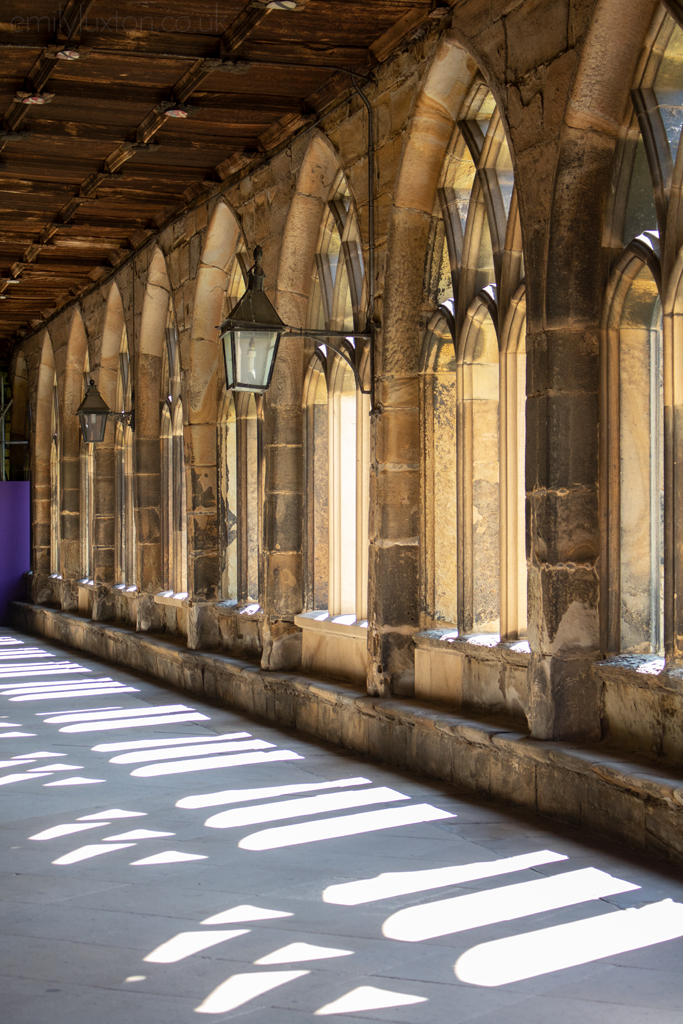 While you're visiting you can also visit the newly re-opened Cathedral Tower. This has been closed for several years for refurbishment, but it's now open once again – just in time for the #Durham19 Year of Culture. Climb 325 winding stone steps up a narrow tower for some spectacular views over Durham city, and beyond. A visit to the cathedral makes a great first stop in the county as it'll help set the scene for your trip!
Stay in a Castle
Next door to the cathedral, Durham Castle is an equally impressive sight. Not only can you stop by for a tour of the castle (click here for times and other info), but you can actually stay the night!
Spending the night in a historic British castle, and a UNESCO World Heritage Site, is a pretty unique experience. It was definitely one of my highlights in Durham.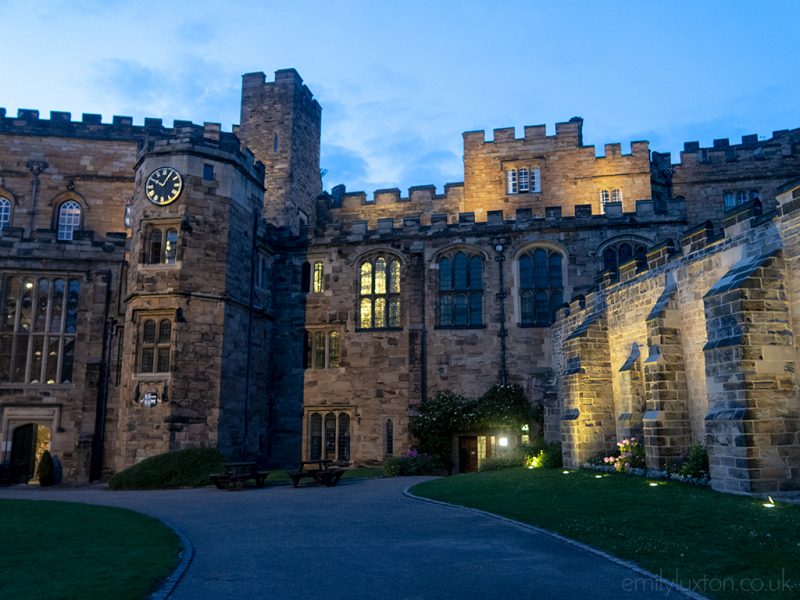 The castle is actually part of Durham University, and during term-time it's student accommodation (can you imagine?!). In the holidays, though, you can book a stay in the castle. It really felt like I was staying at Hogwarts – especially at breakfast, which is served in the medieval Great Hall. Better still, a stay at Durham Castle is actually pretty affordable, with standard rooms starting from only £46 a night. If you really want to push the boat out, though, book one of the stunning State Rooms, where you can relax like royalty in opulent surroundings.
Head to the Theatre
Don't miss the chance to catch a show at the Gala Theatre while you're in Durham City. It's a lovely, modern venue and which hosts a great mix of theatre, music, comedy and more. I had a fab night there, and watching a show is always a great way to spend an evening while you're on holiday.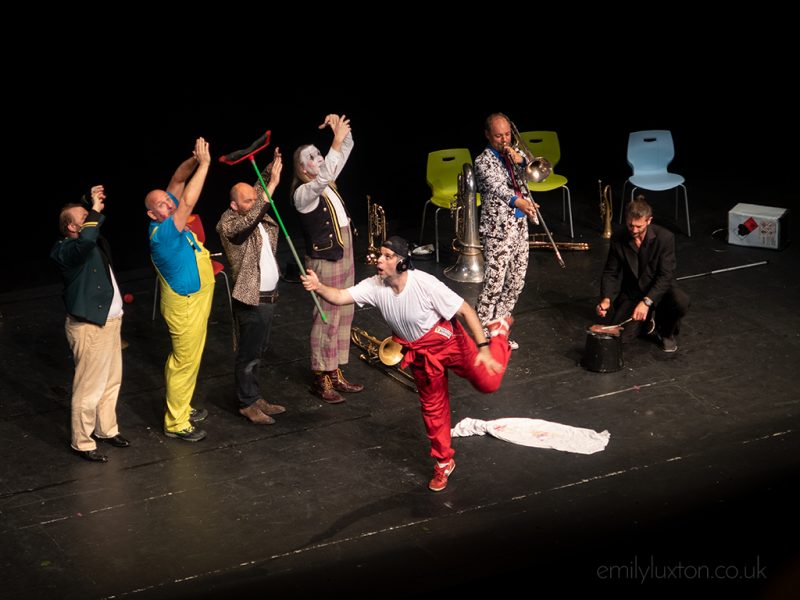 There's always something going on in Durham, and thanks to the 2019 Year of Culture there's more than ever. There are festivals on throughout the year, including free brass band performances in Wharton Park every Sunday this summer. Plus there's the famous bi-annual Lumiere Durham, the UK's largest light festival, in November. While I was visiting, the Brass Festival was in full swing and I was lucky enough to catch a show. That's finished now, but there are plenty of other events and shows coming up.
Discover Durham's History at Beamish Museum
One of my favourite discoveries in the whole county of Durham was Beamish Museum, about a 25-minute drive from the city. I spent a whole day there having a whale of a time: delving into the region's history, dressing up, and riding on the vintage vehicles.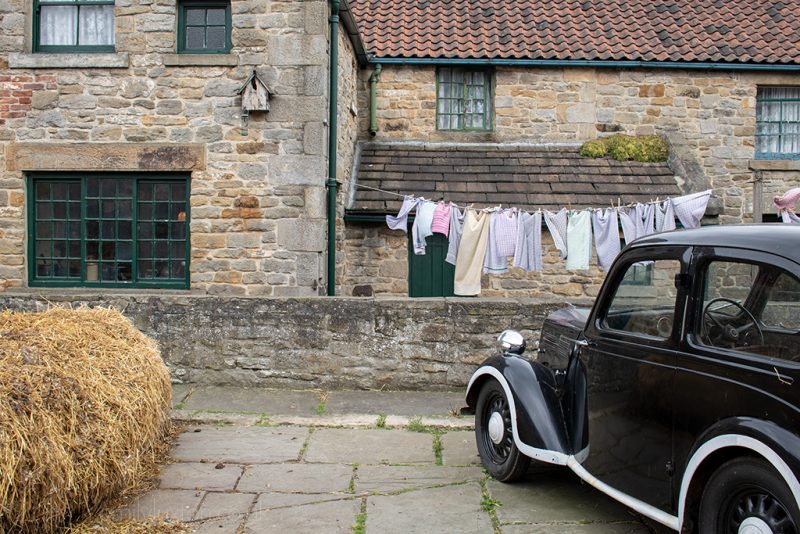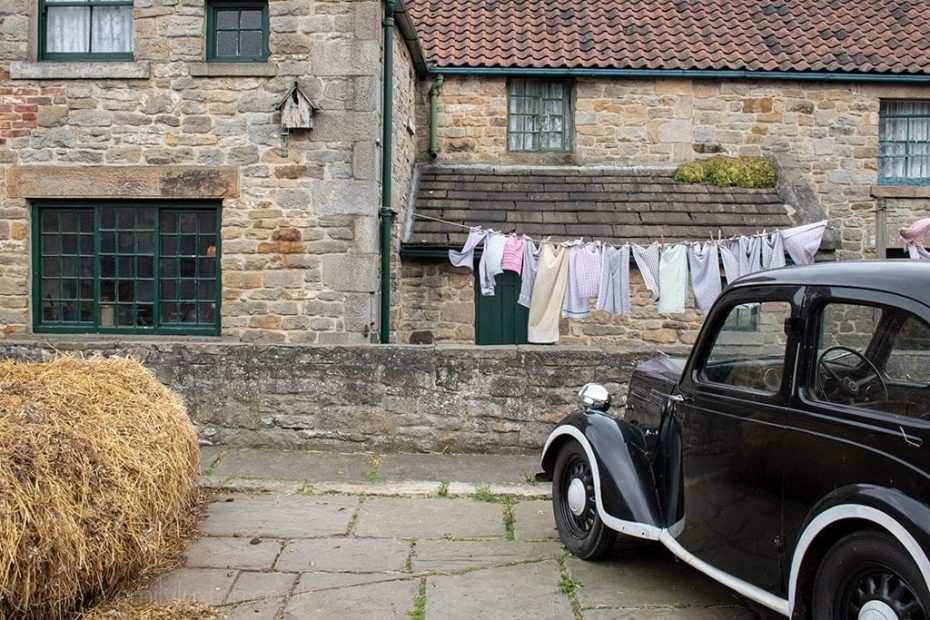 Beamish is a "living museum". It's actually a huge area of land, where they've built several different "towns" using original historic buildings. Some were already on the land, others were saved from demolition and re-built at Beamish brick by brick. All the buildings have been meticulously decorated and furnished in the style of the times they're from, and all the staff at the museum are in-character to show what life in Durham's history would have been like.
RELATED POST: 7 Reasons to Visit Beamish Museum
There is a mining village and an original mine, where you can learn all about what was once the county's most significant industry. You can grab traditional fish n' chips in the village, take a tour of the mine, and chat to villagers about life in 1900s Durham. Then there's the 1940's wartime farm, an 1820's manor house, and the 1900's town high street where you can look around all kinds of shops – and even buy some traditional sweets! Coming soon is a brand new 1950's town – they already have one building open which I popped into for some fifties tunes and a quick dress-up session. It's a lot of fun and a great way to delve into Durham's history!
Durham Heritage Coast
The Durham Heritage Coast is the perfect tonic to a couple of busy days in the city. It's not quite buckets-and-spades seaside, but a rugged, adventurous coastline. Think clifftop walks with the gulls careening overhead, the wind carrying the crash of the surf up to you as you make your way along the path through waist-high wildflowers.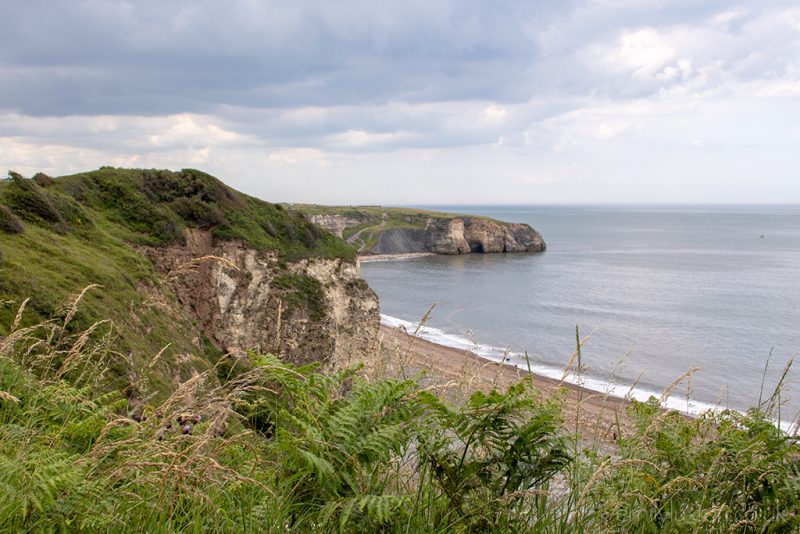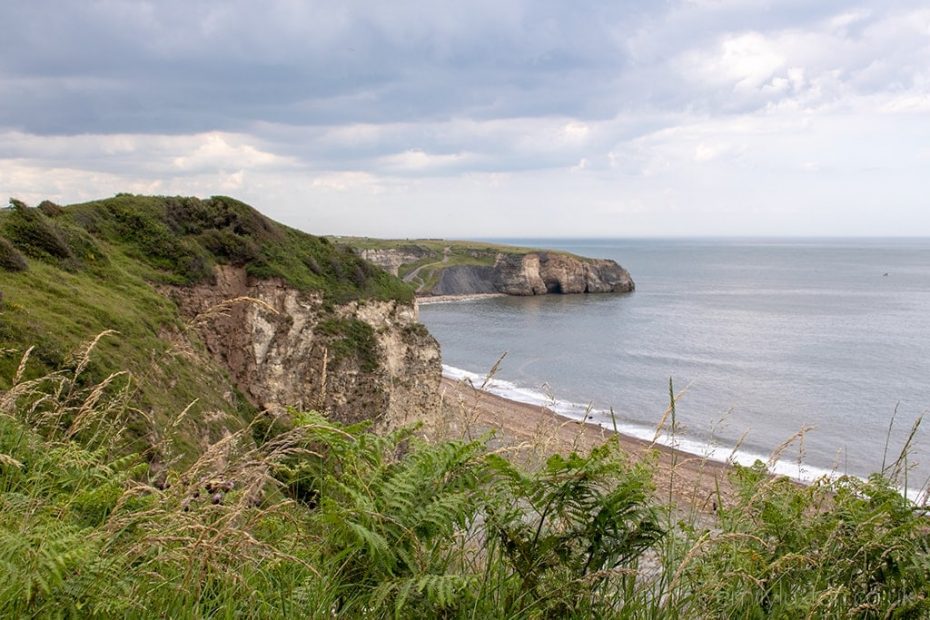 Take a Cliff Walk at Nose's Point
Park at Nose's Point in Seaham for some amazing views along the coast. There's an 11-mile coastal footpath running the full length of the Heritage Coast, part of the England Coast Path National Trail. This is a really unique coast path as it doubles up as a bit of a wildlife sanctuary.
There used to be a lot of coal mines and factories along the coast, and they damaged the local ecosystem a fair bit. But since the industry's decline, and a project to clean up the area, nature is returning in abundance. Along the top of the cliffs are grasslands filled with wildflowers, orchids, and birdlife. Down on the shoreline, is all kinds of marine life, from colourful sea anemones to seals and basking sharks!
The cliffs here are rugged and adventurous, perfect for a walk on a blustery day, with the North Sea wind tugging you along.
Hunt for Sea Glass
Down on the beach, you might just find some treasure underfoot! Lying amongst the shells and shingle of Seaham's beaches are plenty of colourful gems washed up by the sea, known as Seaham Sea Glass.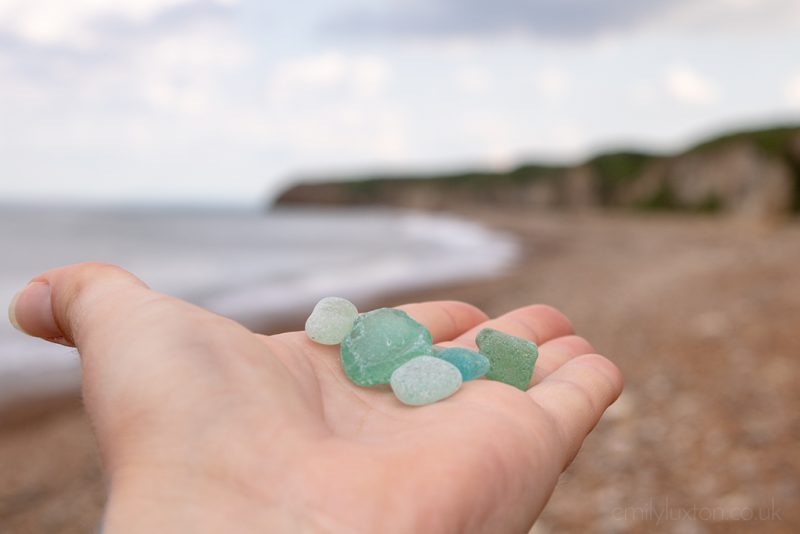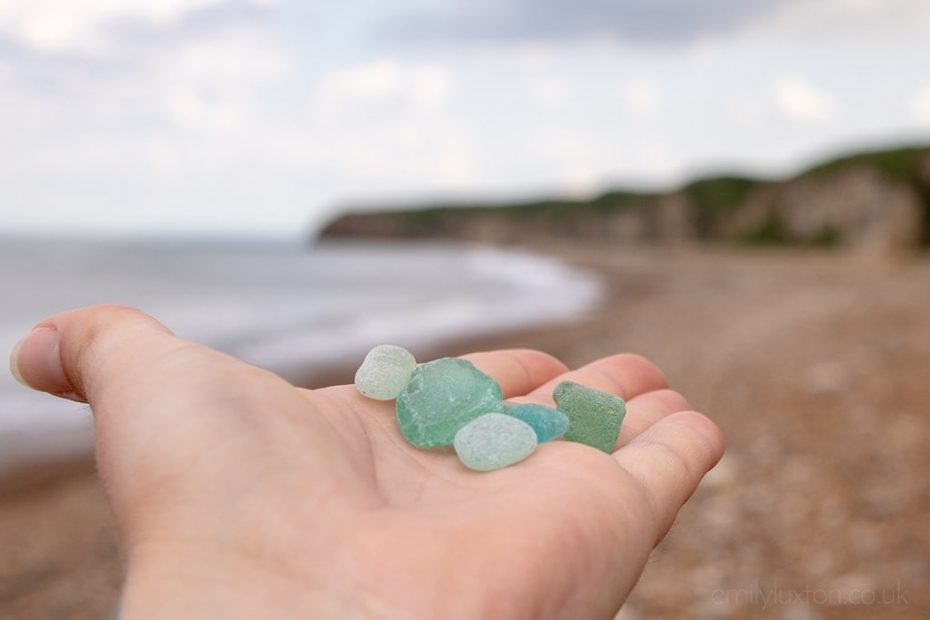 Although these treasures are actually just man-made glass that's been shaped by the sea, Seaham Sea Glass is a unique part of the local history. From the 1850s to 1921, the town was home to the Londonderry Bottleworks, which produced up to 20,000 bottles a day and dumped all its waste straight into the sea. Over the decades, those shards of glass have been smoothed and shaped by the sea, and they still wash up on shore all the time.
Enjoy a Spa Day at Seaham Hall
Not far from the Heritage Coast, Seaham Hall is the perfect place to visit if you need some R&R time. I had a gorgeous spa day there and it was the perfect indulgence on a busy week in Durham!
The Serenity Spa at Seaham Hall has everything you need to relax your mind, body, and soul. I loved the outdoor infinity pool and hot tubs, and spent hours working my way through the various steam, sauna and hydrotherapy thermal experiences. There's also a gym (which I steered clear of) and a fabulous Asian restaurant where I had a delicious lunch. Best of all was my treatment – a 45 minute back massage that had me so relaxed I'm still daydreaming about going back! One of the best spas I've visited in the UK, and definitely a must if you're spending some time in the county of Durham!
Durham Dales
One of my favourite things I did on my trip was simply driving around the Durham Dales. This stretching landscape in the west of the county is filled with rolling countryside, tranquil moors, and picturesque villages. The Dales is also home to the North Pennines Area of Outstanding Natural Beauty, a rugged and wild landscape of dramatic valleys, winding rivers, and plummeting waterfalls…
Feel the Force at High Force
One of the best things I did while in the county was taking a trip to High Force waterfalls in the Durham Dales. I didn't know we had waterfalls like this in England!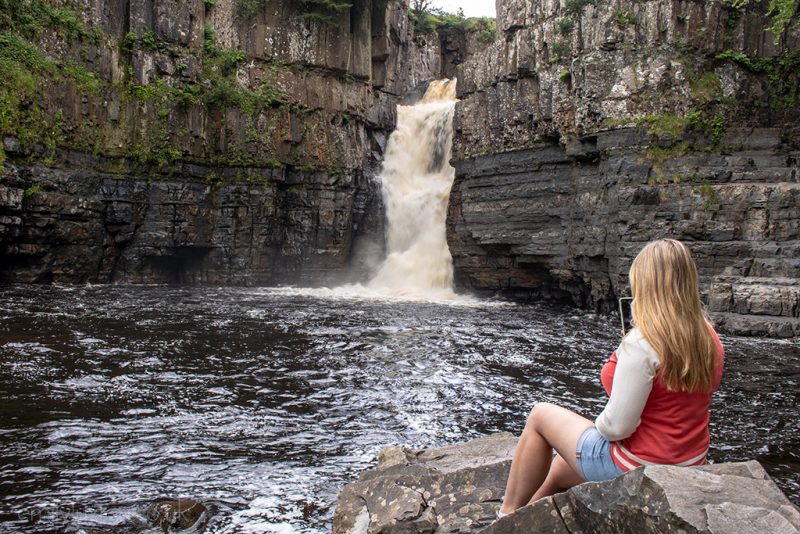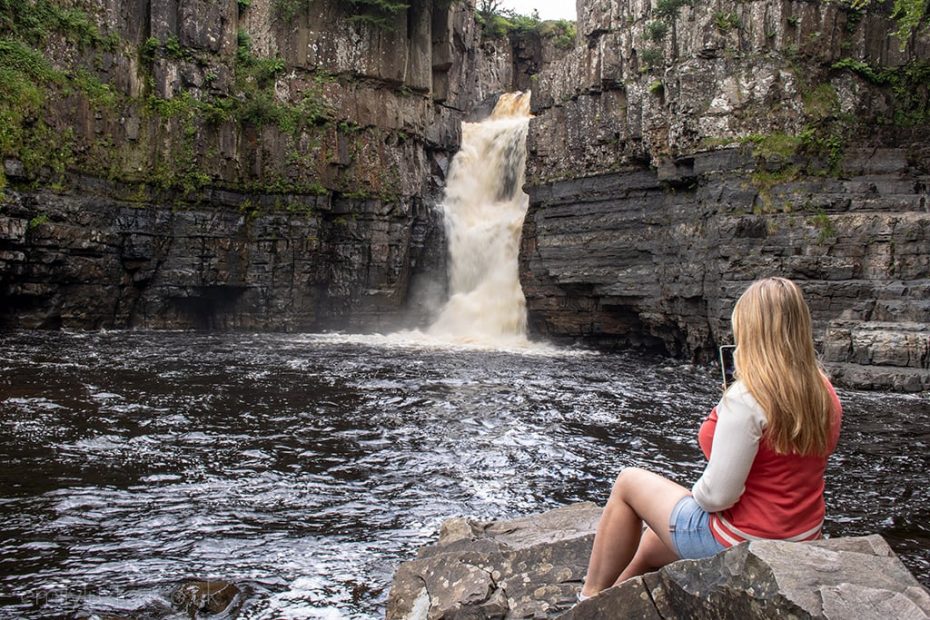 It's up in the North Pennines Area of Outstanding Natural Beauty. You have to walk down a sloping path, sheltered by arching tree branches high above the River Tees. I heard the waterfall before I saw it, thundering away in the distance, promising something spectacular. Then, I rounded a corner and through a break in the trees I saw it; thick white water plummeting dramatically through a crevice in the grey rock. This is one HECK of a waterfall and an absolute must-see in the Durham Dales.
Have a Picnic!
Anywhere in the Durham Dales feels like a good spot for a picnic. You have rolling countryside and picturesque villages, or up in the North Pennines there's more dramatic rocky scenery. So many amazing vistas to complement your lunch!
I liked Bowlees Picnic Area – which was voted as one of the top 20 picnic spots in Britain by Countryfile Magazine. A riverside footpath leads up past four small waterfalls to Summerhill Force, so there are loads of pretty spots to sit and enjoy the tranquillity with a picnic. I loved the old limestone quarry, which is filled with colourful wildflowers, butterflies and dragonflies. It's really pretty and if you get lucky, you'll have the spot all to yourself!
Have a Laugh with Funny Way to be Comedy
Just because you're out in the countryside, doesn't mean there's no culture to be found in the Durham Dales. Over in Barnard Castle, the Funny Way to Be Comedy Club runs regular comedy shows at The Witham. As part of the Year of Culture, they were hosting a series of Edinburgh Fringe Festival previews – I caught one with Tom Rosenthal and Lloyd Griffith which was awesome.
Over the next few months, some pretty big names are heading to The Witham, including Mark Watson, Nick Helm, and Jack Dee. So check what's on if you're in the area and be sure to catch a show. It's a great venue and the perfect way to catch some awesome comedians without breaking the bank (tickets start from just £12!). A fab way to while away an evening as you explore the county of Durham.
Explore Raby Castle
Speaking of culture, there's a lot of British heritage to be explored in the Durham Dales. I loved spending an afternoon discovering Raby Castle. One of the finest medieval castles in England, Raby Castle dates back to 1367 – so there's a long and fascinating history to be discovered here.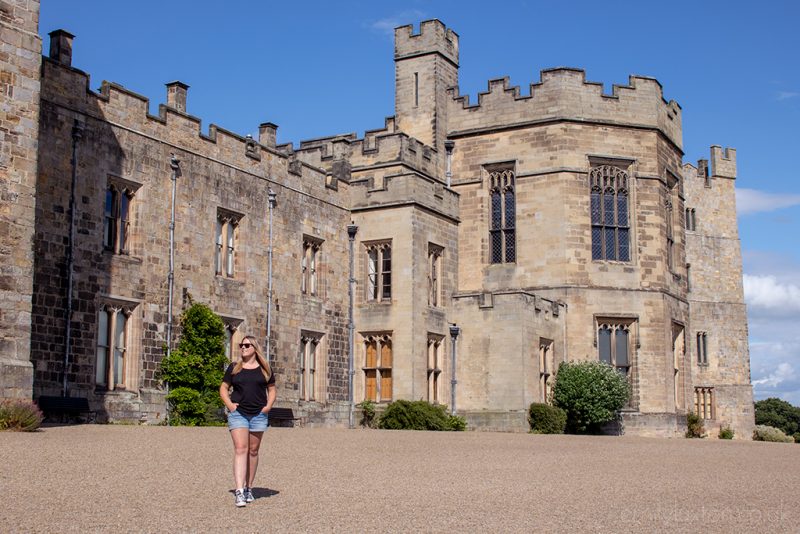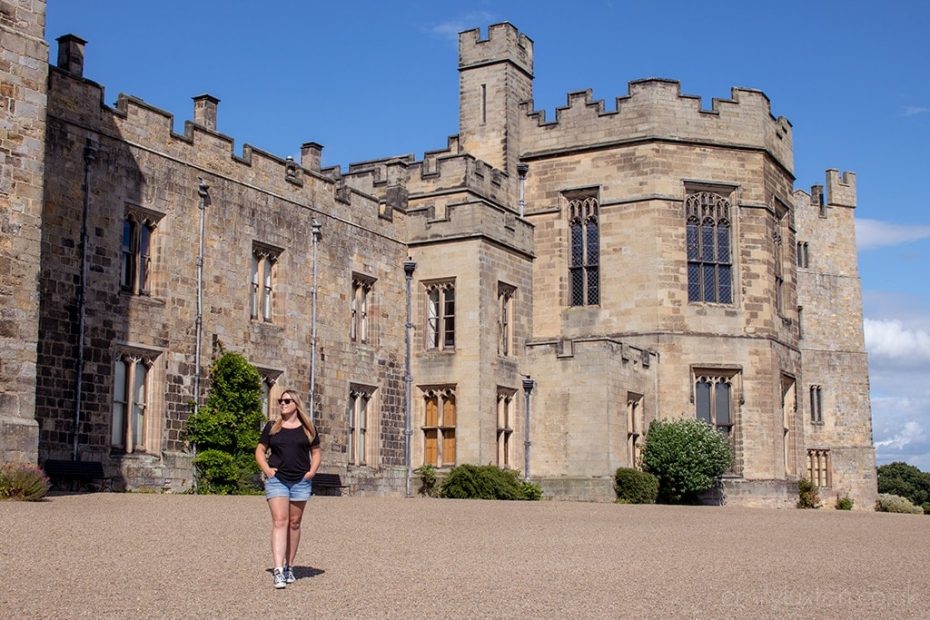 On a sunny afternoon, there's nothing better than taking a stroll in the castle grounds, or the stunning gardens. You can even buy a punnet and pick your own raspberries!
Inside the castle, discover the beautifully decorated rooms – as well as an impressive collection of paintings and antique furniture. The castle was built by the Neville family, and was once home to Cecily Neville – wife of Richard of York (the same Richard of York who gave battle in vain, as per the rainbow acronym) and mother of two kings of England! It was also the scene of the plotting of the Rising of the North, and a Parliamentary stronghold during the Civil War. Take a tour to learn the full, fascinating, story – or simply wander the ornately decorated rooms. It feels very much like stepping back into the past!
Enjoy a Countryside Escape at Headlam Hall
For a true countryside escape, head to the gorgeous Headlam Hall hotel on the outskirts of the Durham Dales. This beautiful, ivy-clad 17th-century country house is surrounded by rolling farmland, so this is the perfect place to truly get away from it all!
There's a small luxury spa for relaxing, and the rooms are well and truly stunning. Plus the restaurant was exquisite! I definitely had one of the best meals of my trip at Headlam Hall. But the best part was the service – everyone was so welcoming and friendly! This is everything you could want from an English country escape, and the ideal way to complement a couple of busy days in the city.
What do you think – have I missed any of the best things to do in Durham from this list? Scroll down to leave a comment with your top tips!
Pin This Post