Some posts on this site contain affiliate links. If you book or buy something through these links, I earn a small commission (at no extra cost to you). Take a look at my privacy policy for more information.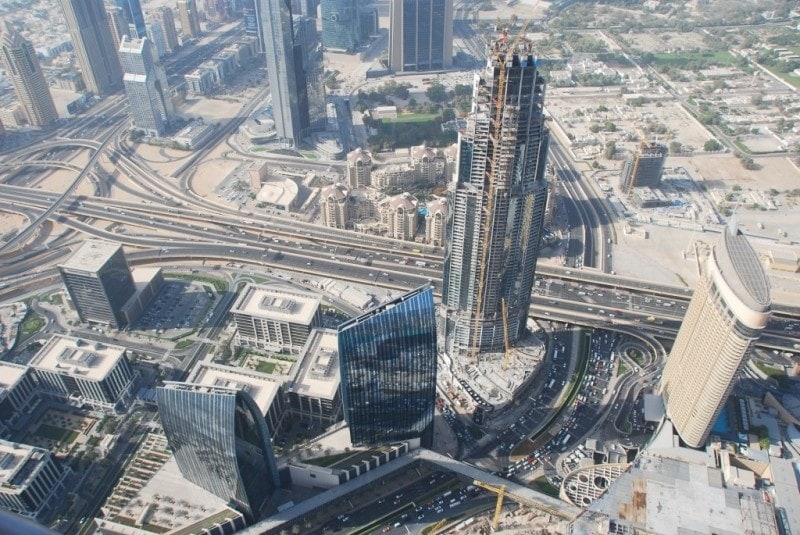 Dubai is known for decadence. From palace-esque hotels to sculpted private islands, this desert city can seem insanely luxurious and – at times – a little fake. Trip Advisor's list of the best things to do in Dubai is full of glittering malls, enormous water parks, and, of course, the iconic Burj Al Arab hotel.
These are all great aspects of a trendy, fascinating and wealthy city – but what about the "real", authentic Dubai? Is there any history and tradition left to fill your Dubai itinerary with? I rounded up some great input and recommendations from a few travel bloggers who've been…
READ MORE: What to eat in Dubai
Dubai Creek
In a fascinating article about The Real Dubai on Grantourismo Travels, long-time expat in Dubai Lara Dunston argues that "there's so much more to Dubai" than the artificial, soulless city many travellers accuse it of being.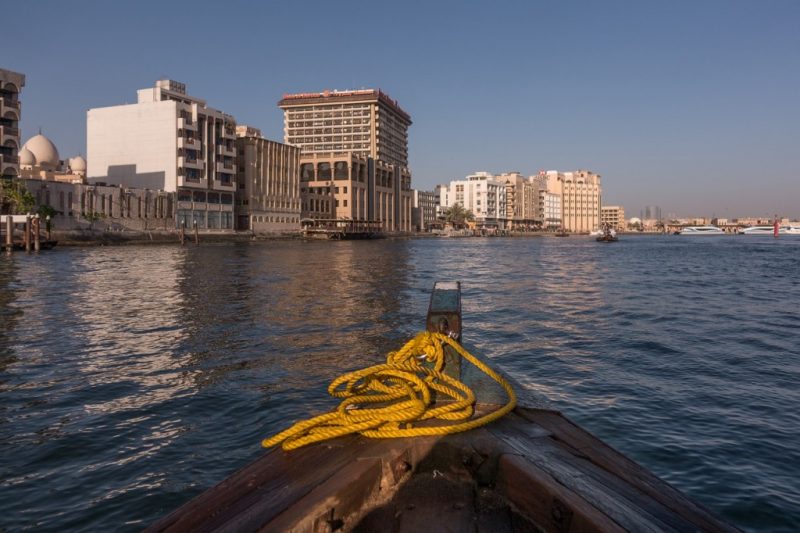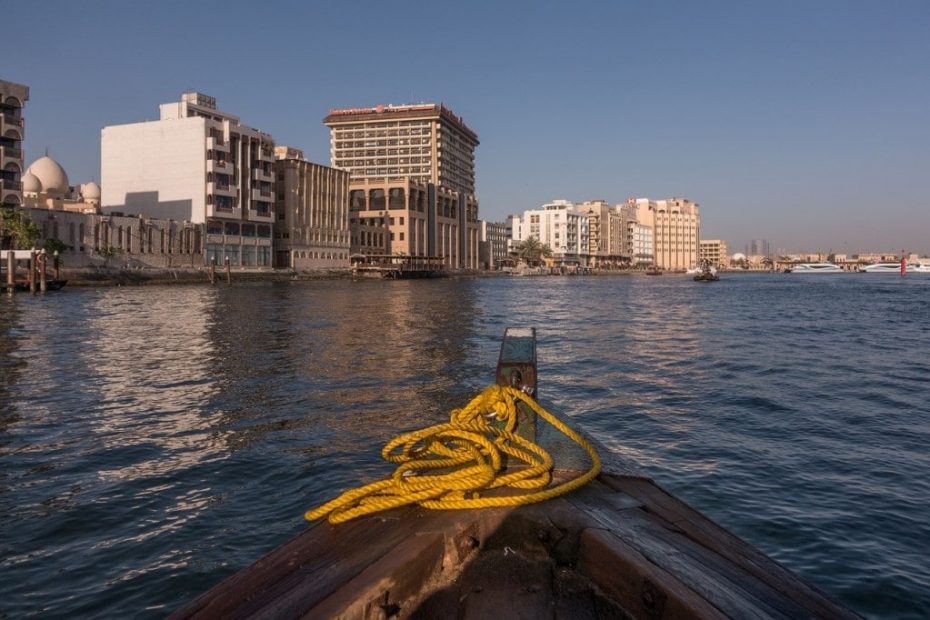 For an insight into the history, tradition and culture of authentic Dubai, Lara says visitors should head to Dubai Creek, the city's old town. Make like a local and take a wooden Abra across the river to explore the twisted, narrow streets of some of Dubai's original neighbourhoods. Dive into the labyrinthine streets of Bastakiya quarter, lined with restored 18th and 19th century mansions, or head to one of the many souqs for a little shopping – try the Bur Dubai Souq for textiles, the Deira Spice Souq, or the tantalising Gold Souq.
Food Tour
There's no better way to explore a city than by eating its traditional cuisine. In Dubai, where restaurants of all kinds can be found in abundance, it can be hard to track down the best local food.
Kathryn Burrington from Travel With Kat recommends a food tour with Frying Pan Adventures to explore the food of Dubai. With them, she explored everything from camels' heads to coconut water! And a food tour is a great way to meet people if you're travelling in Dubai solo – I've made a few travel friends on group tours!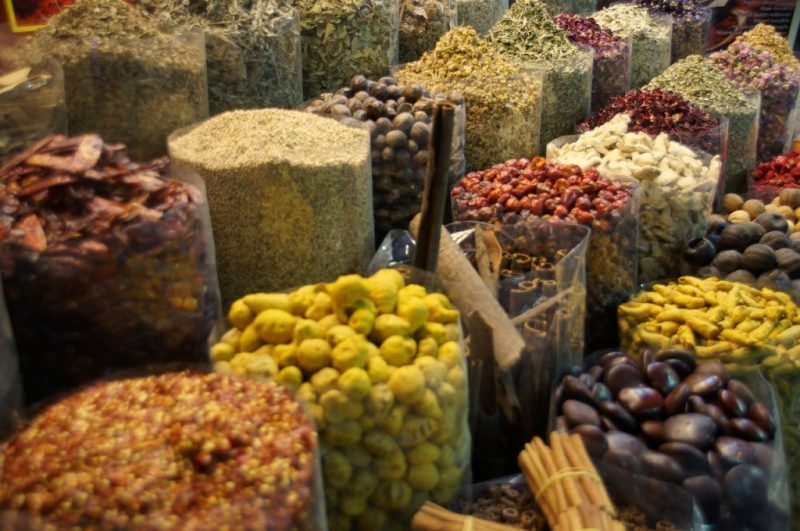 Dubai Creek by night is another great place to find traditional local food, like shisk kebabs grilled over hot coals or bread served with hummus and baba ghanoush.
If you're looking for an authentic local restaurant in Dubai, turn to travel and expat blogs rather than guide books as these are always great places to find local recommendations.
Al Ain Camel Market
Awesome travel blogger Natasha Amar from The Boho Chica lives in Dubai, and her blog is full of fab posts about her home city. For a fascinating insight into Emirati heritage, Natasha recommends heading to the Al Ain Camel Market, which is about an hour's drive from Dubai. A genuine working camel market, this is authentic Dubai at it's best; visit on a weekday to avoid the tourist crowds.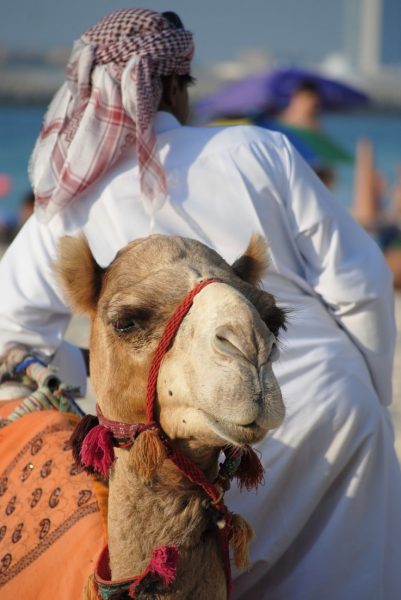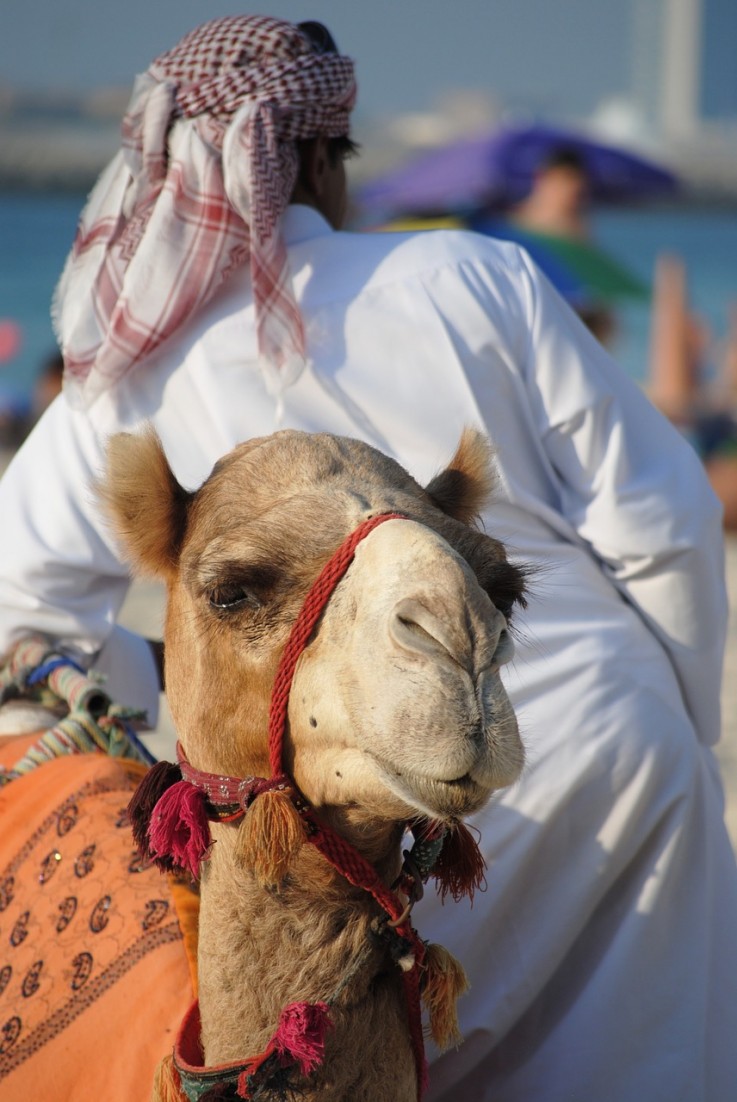 "It's a great place to watch market dynamics at play with persuasive negotiations between eager sellers and rich buyers, some of whom don't even step out of their SUVs, choosing instead to cruise between pens to assess the animals."
The Grand Jumeirah Mosque
Another Natasha, this one from travel blog Travel Addict UK, tweeted me to recommend the Grand Jumeirah Mosque – saying "it was so beautiful and peaceful". It's also easily one of the best and most interesting things to do in Dubai! A medieval Fatimid-style mosque, the Grand Jumeirah is pretty jawdropping, with white domes and minarets, and a dazzling tiled interior. Tours are available from the Sheikh Mohammed bin Rashid Center for Cultural Understanding, and are held at 10am from Saturday to Thursday.
Love this post? Pin it for later: