Some posts on this site contain affiliate links. If you book or buy something through these links, I earn a small commission (at no extra cost to you). Take a look at my privacy policy for more information.
It's carnival! Crowds are everywhere, the air is pulsing, the samba is thumping and the drinks are flowing. You put your hand in your pocket to grab your brand new phone for a picture, only to discover that it's gone. Vanished. All your photos, that hilarious chain of messages with friends back home, your incredible high score on Candy Crush, all lost forever. You're devastated.
It's a horrible feeling, and one that I'm all too familiar with after first-hand experience at Barranquilla Carnival in Colombia last year. Thankfully, we had decent travel insurance – a total must when it comes to travel – but that didn't bring back all the photos, or make up for the hours lost locating and navigating a poorly run Colombian police station.
Thankfully, I learnt from that early mistake, along with a few others, and now I like to think that I'm a fairly savvy traveller. So, here are a few of my top tips for keeping your valuables safe while travelling so that you don't have to contact your insurance company, waste time dealing with foreign police reports, or spend countless hours racking up a new high score…
READ MORE: 7 tips to avoid being robbed while travelling
Pack safely
There are a few excellent, albeit slightly geeky, travel products out there which can really help you protect your valuables whilst on the road:
A money belt, a sexy little body-hugging number in a super slim size designed to be worn beneath clothing, which I highly recommend as a superb alternative to a wallet in your back pocket. Some, like the Go Travel Money Belt, even include an RFID blocking layer to prevent illegal scans of your cards & passport, so shop around for the best belt for you.
A slash-proof bag, like my amazing Anti-Theft Backpack from Travelon (read the review), which has a built in wire mesh inside the fabric, preventing thieves from cutting the side of your bag to sneak out valuables (something a friend of mine experienced at Barranquilla Carnival), plus the zips lock to stop the bag being slyly unzipped. You can also buy anti-theft bag straps, camera bags and handbags to do the same job.
A portable safe, like the one from PacSafe which I've also reviewed, is another great suggestion – particularly if you're travelling with a lot of tech (something I have to, as a travel blogger). Essentially, it's a large, slash-proof bag with a super strong cable-tie sealing the top, which is secured by a sturdy padlock to an immovable object like a post – particularly handy for tying round a hostel bed post (between two bars – beds do lift up!), so that you can leave your valuables in their own little travel safe. The Pacsafe Travelsafe comes in 5, 12 and 20L sizes and is ideal for travellers with lots of expensive gadgets.
Camouflage your stuff
Bought a beautiful new backpack and filled it with a ton of expensive travel gadgets designed to get you through any situation, anywhere in the world? I know, and so do potential thieves: a brand-new backpack screams new stuff, potentially expensive, all owned by a new (and therefore not-so-savvy) traveller who might be easier to rob. A less valuable and battered bag is a good deterrent to opportunistic thieves on the lookout for things worth taking.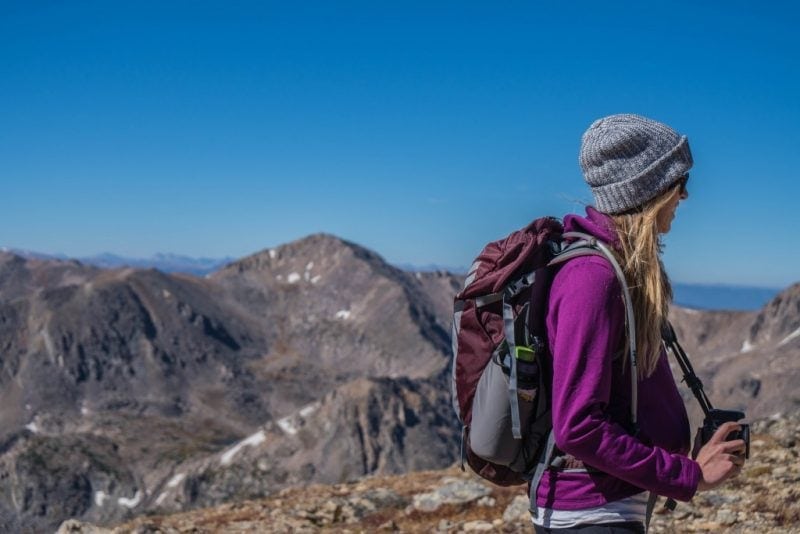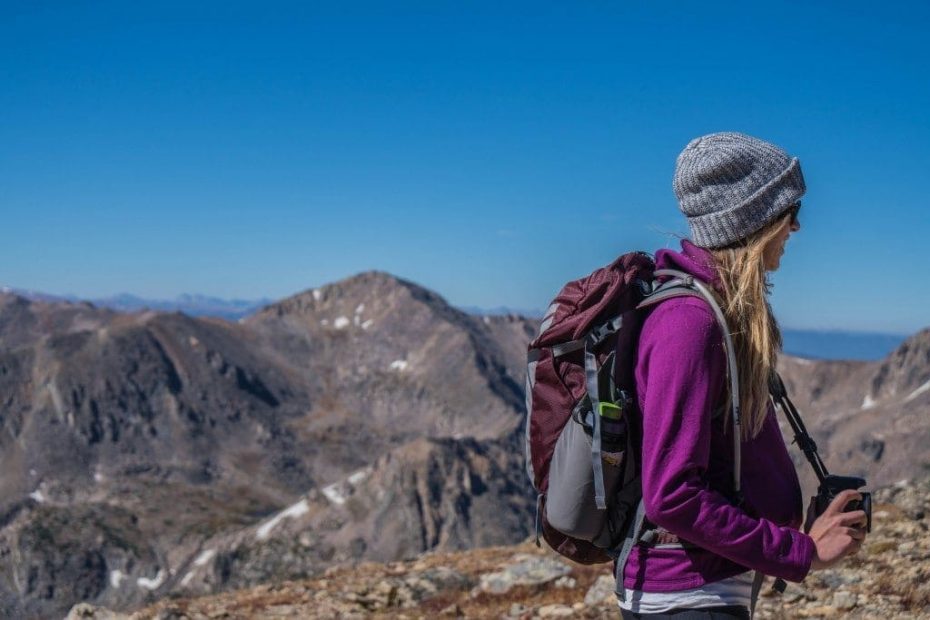 Further camouflage your stuff by hiding any valuables within said ugly old bag: keep them right in the middle of all your stuff, preferably surrounded by dirty laundry and other worthless junk, rather than in side-pockets, and store things like laptops and tablets inside ordinary looking carrier bags or dry-sacs.
I also prefer to leave my newer, more expensive, 'good' laptop at home and travel instead with my older, smaller and more scuffed up Chromebook – valuables that look less valuable are also less of a target!
Speaking of Chromebooks, there are some amazing recommendations in this fab round up of the best travel laptops. All great choices for travellers!
Keep valuables out of sight
Especially on buses! Another tip we learnt the hard way: on a night bus in Bolivia, Sam took his tablet out of his backpack for a while before we went to sleep with the bags tucked safely out of sight beneath our feet. In the morning, the bus was half empty, and the tablet was gone – along with a few other valuables.
If you flash a tablet or laptop around on public transport and don't properly secure it, there's a pretty high chance it could go missing. The same goes for cameras, mobile phones and large amounts of cash in taxis or out and about in cities. Don't advertise that you have anything worth stealing, and you greatly reduce the chances of anyone bothering to steal it!
Utilise the hostel lockers
So, you've met everyone in your dorm room, and they seem like a nice bunch? You've bonded over beer pong or swapped recommendations for the best hikes/sights/bars/surfing sweet-spots, and now you're firm Facebook friends (for at least the next two weeks, anyway)?
Don't let a little friendly familiarity cloud your judgement – sadly, you can't completely trust a group of strangers with your stuff. Not only that, but many dorms don't lock, so there's also everyone else in the hostel, not to mention staff or even complete strangers off the street, to worry about.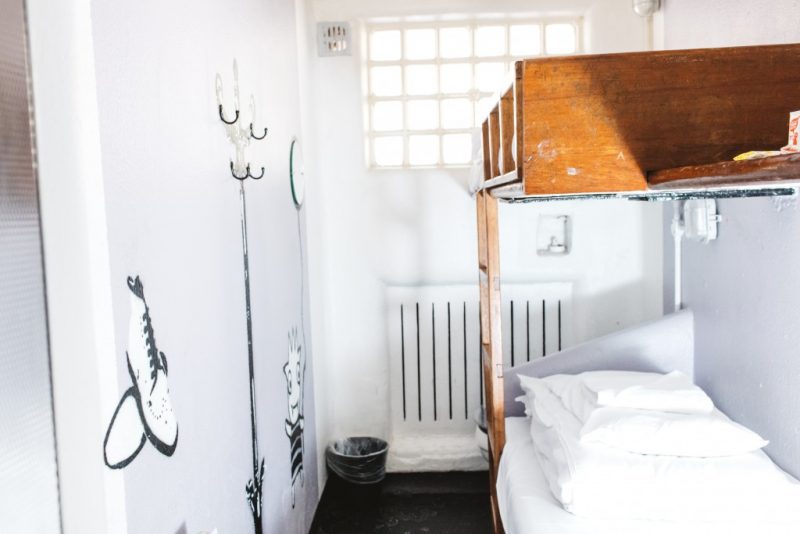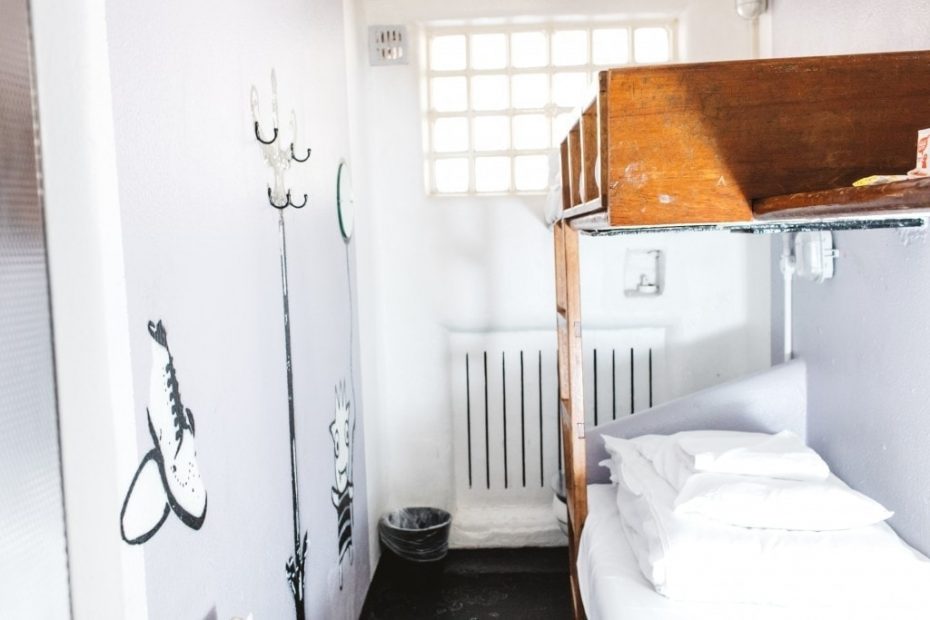 Always seek out hostels with lockers (most provide these, anyway), and bring your own lock – to protect your valuables while you are asleep/exploring/drunk. I prefer a sturdy Combination Padlock
(but make sure the code isn't easily guessable), but if you have a key lock make sure to hide the key at all times – and don't let anyone see where you hide it!
Spread out your stuff
Carry more than one ATM card on your trip, keeping them safely separate at all times, and split your cash between two or three different hiding places. After days of careful research and rate comparison, I ordered a prepaid travel currency card for my five month South America trip smugly knowing that I'd beaten my bank's costly overseas withdrawal fees.
Four weeks into the trip, we left the card in an ATM. We'd only taken one copy with us, and over the next few months we racked up an enormous tally of fees using my bank card to withdraw all our cash. Very annoying: but just imagine if we'd left the bank cards at home as originally planned.
Most pre-paid cards offer the option of a free second copy, so take the second card with you as a back-up and keep it very safe at all times. If the worst happens and your wallet is lost, stolen or destroyed, you can switch to your back up card and cash easily and breathe a huge sigh of relief.
Don't forget the insurance
No matter how savvy you are, or how much preparation you do, sadly disasters and accidents do happen. You could drop your phone in the ocean, the airline could lose your bag somewhere on your third transfer to South East Asia, or some ingenious thieves could just find their way into your backpack when you've accidentally drugged yourself with cough syrup and fallen asleep on a bus (true story).
If a disaster does happen, you need to know that you're protected. So don't scrimp on the travel insurance! Shop around using comparison sites like Money Supermarket and find the perfect cover for your trip, and don't cut corners: if it's £20 less for one policy but the excess is £100, you'll lose out ultimately if anything does go wrong.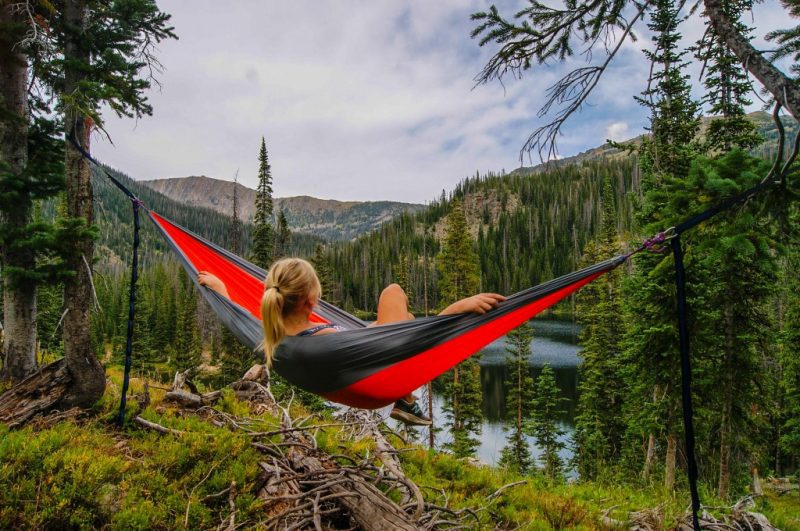 Many bank accounts, like the Silver Added Value Account from TSB, include travel insurance along with world-wide mobile phone insurance, which can really help reduce your policy costs and give you total peace of mind whilst travelling!
I'm not trying to say that the world is a terrible place and that travelling is filled with constant dangers. As long as you're alert and safety-conscious, you should be fine. Make sure that you have the best insurance for your trip, be careful, but – most importantly – enjoy!
If you found this post helpful, please pin it to share with others…