Some posts on this site contain affiliate links. If you book or buy something through these links, I earn a small commission (at no extra cost to you). Take a look at my privacy policy for more information.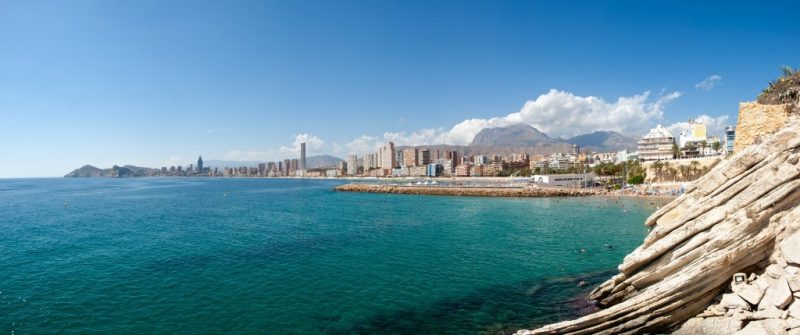 After the busy summer I've had, all I can think about is finding somewhere to laze on a beach for a few days. Preferably with my phone switched off and my "out of office" firmly on!
Guaranteed sunshine, low costs, and plenty of gorgeous beaches for me to unwind on. Here are some of the reasons I'd love to line up a trip to Benidorm…
Sunshine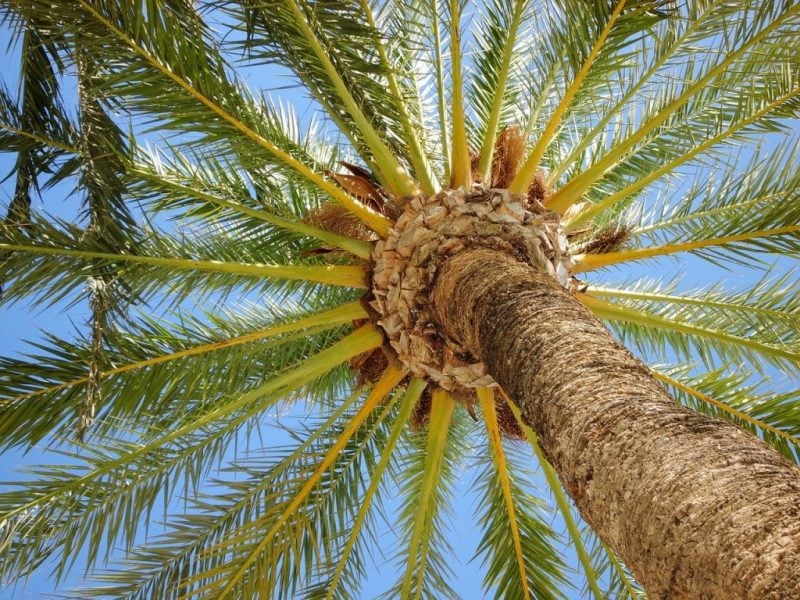 With over 3,500 hours of sunshine a year, Benidorm is a perfect choice for a late summer break. In September, temperatures range from 18 to 29 degrees! Sunshine is almost guaranteed – so it seems like the ideal choice.
Value for Money
Benidorm was one of the original low-cost destinations in Europe, and continues to offer great value for money. Plenty of budget airlines fly into nearby Alicante every day, and there are some incredible deals on Benidorm apartments and villas. Plus when you get there, food and drink tends to be a fair bit cheaper than it is back home. Perfect for a long weekend that won't break the bank!
There's Still a Benidorm off the Beaten Path
Benidorm is one of the most touristy cities in Europe, and has a bit of a reputation. And sure, with its gorgeous beaches and lively nightlife, Benidorm is still a popular tourist resort. But that doesn't mean you can't find off the beaten path things to do in Benidorm. There's the uncrowded "locals" beach at Poniente, and tiny hidden coves like Playa Cala Tio Ximo. Not to mention all the amazing Spanish restaurants and local tapas bars…
Spanish Food
Spain is one of my favourite countries in the world – and the amazing food is a big part of the reason why. I LOVE Spanish food! Benidorm might have a reputation for Irish pubs and British Fish n Chip shops, but traditional Spanish kitchens aren't hard to find in Benidorm. From "Tapas Alley" in the old town, to a seemingly endless supply of amazing seafood restaurants, there's no shortage of amazing Spanish food in Benidorm. Sangria, anyone?
Sierra Helada National Park
Bored of lying on beaches? Head to the 5,600 hectare Sierra Helada National Park just outside of Benidorm for a chance to get active. Winding coastal paths mean this is a glorious spot for hiking, or you can hire a bike and hit the trails. This is definitely not a side of Benidorm many visitors see!
Exploring the Costa Blanca
Benidorm is also ideally placed to explore more of Spain's famous Costa Blanca (the White Coast). Boats leave the busy little port daily to take visitors up and down the coast. Peacock Island and Tabarca are popular destinations for day trips from Benidorm, or there are the beautiful villages of Calpe and Denia. I love discovering little Spanish villages and hidden beaches, so it would be great to spend some time meandering along the coast.
Cooking Classes
One thing I really love to do when I travel is take a cooking class, and Benidorm seems to have no shortage. I love the sound of this Tapas and Paella Cooking Class – which starts at Benidorm market and ends in a big lunch at the cooking school! Sounds like a perfect way to spend a different kind of day in Benidorm. There's also a fabulous looking Wine Tasting and Tapas Cooking Class at a local winery – err, yes please!