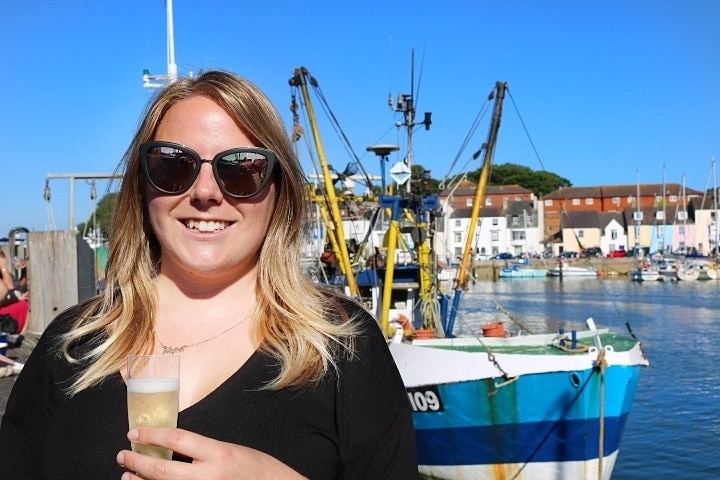 Happy Tuesday folks!! Here's to another monthly round up… and for the first time in a while, I don't have a zillion trips to pack in. Its been a nice month of being at home in the UK, enjoying the (surprisingly sunny) British summer, chatting about the weather, and moaning about trains. How very English of me!
This month was my birthday (hooray for July babies!) so I spent a very big chunk of time down in Weymouth. It was also one of my best friends' wedding, and I was a bridesmaid, so spent a day looking like a fabulous goddess in a gorgeous dress. Although I was definitely not as beautiful as the bride, who I've been friends with for twenty years now. It was super special to see her marry the man she loves, and of course it was also a fab party with a ton of good wine and bad dancing!
Vote for Me!
First up, exciting news! I got nominated for the Flight Centre Travel Blogger of the Year Award in the "established" category. I'm really thrilled to be nominated as it's always nice to have my hard work recognised!
If you're a fan of the blog, or you think I deserve it, or you're just feeling in a giving mood today… please take a sec to go vote for me!
Vilnius
My only abroad trip in July was a quicky weekender in Vilnius. The Lithuanian capital totally bowled me over with its peaceful, pretty old town and gorgeous nature. Not to mention the food. I was there on assignment for Lonely Planet, which as you can imagine was a huge deal for me career-wise and made me feel like a proper professional. They even featured some of my pics on their Instagram – it was pretty exciting!
Dorset Road Trip
My other trip this month was one that was much closer to home – and my heart! Me and my friend Ruth took a one-night road trip along the Dorset coast as part of an assignment with TomTom SatNav. We tried to recreate a road trip we took about ten years ago when Ruth had just passed her driving test – complete with the same ancient Beach Boys CD! This time around it was a bit fancier, with lunch at Rick Stein's in Sandbanks and champagne at the Dorset seafood festival on Weymouth harbour… but we still swung by some of my favourite landmarks in the county!
Coasteering
For my birthday present, my dad took me coasteering in Lulworth – which is something I've wanted to try for AGES. It was great fun! Climbing on rocks, swimming through caves, and leaping into the sea from heights of about 25ft. AWESOME!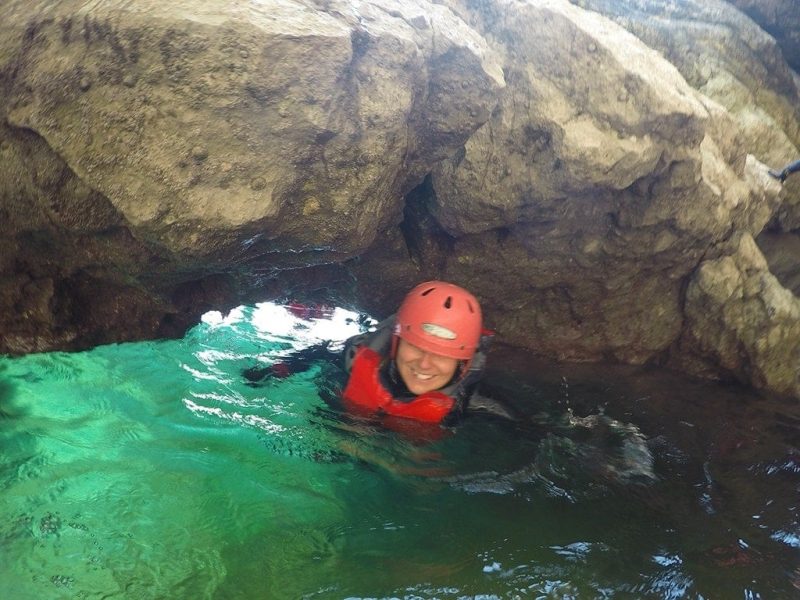 Where's Next?
August is a month I'm incredibly, ridiculously excited about. For months, I've been organising a DREAM trip without being 100% certain it was actually going to happen. This month, I got confirmation that it would be going ahead… so I'm THRILLED to announce that my next trip is to Japan!!!!!
Last time I headed to the Land of the Rising Sun, it was to Wakayama, Kyoto (see the snap below), and Osaka. I wanted to go to Tokyo – which has been my number one dream destination for years – but I didn't have the time or money to pull it off. This time, it's finally happening. I'm going to go geek-girl-crazy, buy all the things, catch ALL the Pokemon (yes I still play Pokemon Go!), and eat ALL the food. Did I mention I'm excited?! I'll also be heading to Aizu-wakamatsu in Fukushima province to delve a bit more into Japanese culture, and discover a more "off the beaten path" destination.
Almost straight after Japan, I'm also popping to Edinburgh with Vicky Flip Flop to have a mini reunion with Dan Flying Solo – who's based out there for the month – and explore some of the festivals. Yep, festivalS plural – because there's more than one. We'll be hitting the Fringe, the Tattoo, and the Art Festival. Stay tuned because it's gonna be awesome.
Oh, then it's Victorious Festival at home in Portsmouth on bank holiday weekend. Busy busy busy!
So in short – I'll probably be spending like two nights total at home next month. It's going to be manic, it might just destroy me, but it's going to be awesome. Make sure you're watching on Insta stories!