Some posts on this site contain affiliate links. If you book or buy something through these links, I earn a small commission (at no extra cost to you). Take a look at my privacy policy for more information.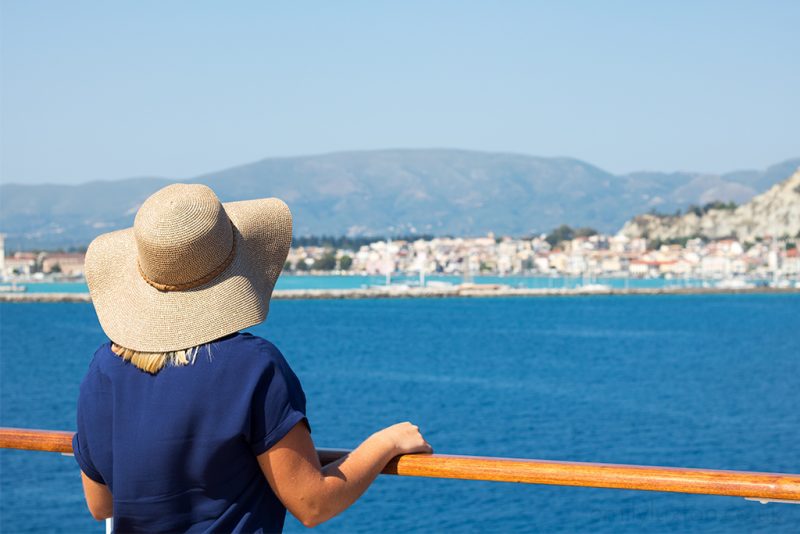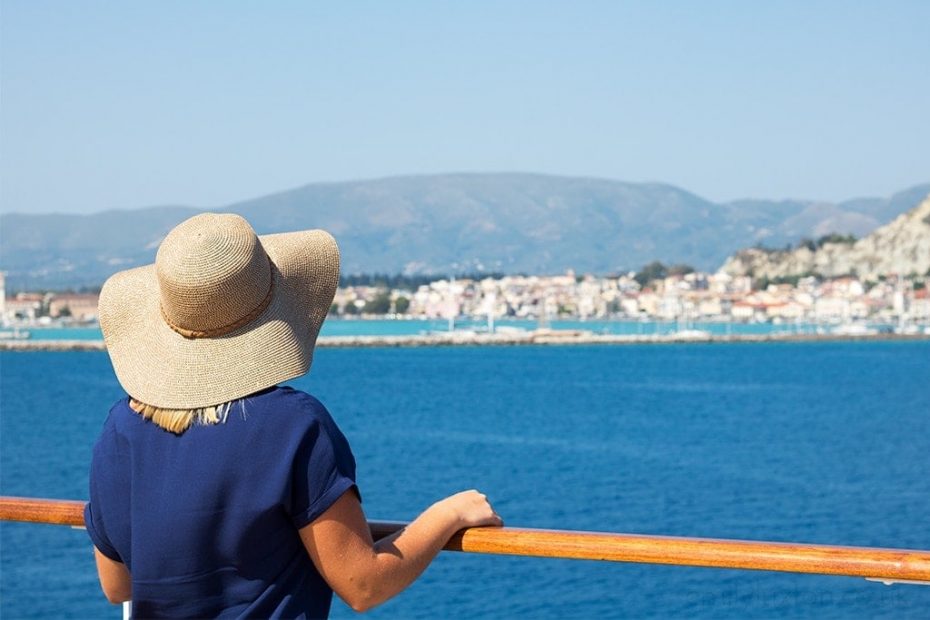 Do you love the idea of solo travel but feel scared of being completely alone? Taking a solo cruise could be the perfect solution.
A cruise is the ideal balance of solitude, self-indulgence, and social events. A solo cruise can be a great way to ease yourself into travelling alone, and it's also easy to meet people on board if you feel like making new friends. These are my top seven reasons to consider a solo cruise…
7 Reasons to Try a Solo Cruise
READ MORE: Tips for Taking a Cruise Solo
1 – Ease Yourself in with a Ready-Made Itinerary
Cruise port visits and excursions offer fantastic opportunities to explore a selection of new lands and cultures simply and efficiently. If you want the adventure of planning your own trip and travelling solo, this might not be for you. But for a first-time solo traveller it could be a great way to ease yourself in.
A cruise comes with a ready-made itinerary and takes a lot of the planning and research off your hands. And once in port, you can book onto guided tours or excursions which will allow you to see as much of the place as is possible in the short amount of time that you have there. It's solo travel with none of the hassle! And for the days when you want to just wander about alone and see the sights, you have that option too.
2 – You're In Charge
Cruise holidays are all about indulgence and relaxation. But if you're travelling with someone else – even someone you love dearly – there's always going to be a bit of compromise. If you do a solo cruise, you're completely in charge.
Holidaying alone allows you the opportunity to be a little selfish and tailor every aspect of the cruise to your personal tastes. Which means you can make sure it's all about the kind of self-indulgence YOU want!
3 – It's Easy to Make New Friends
Cruising alone doesn't mean you have to be a social hermit for a couple of weeks! Cruise ships provide plenty of opportunities to meet new people and spend time with your fellow solo cruisers.
Many cruise lines organise meet and greet events for solo travellers, and most will gladly seat single diners together in the restaurants so that you're not eating alone (unless you want to). Singles nights and cocktail parties are great places to meet people and get chatting. Cruises tend to be pretty social experiences, with lots of events and activities both on board and on shore – so it's pretty easy to meet people.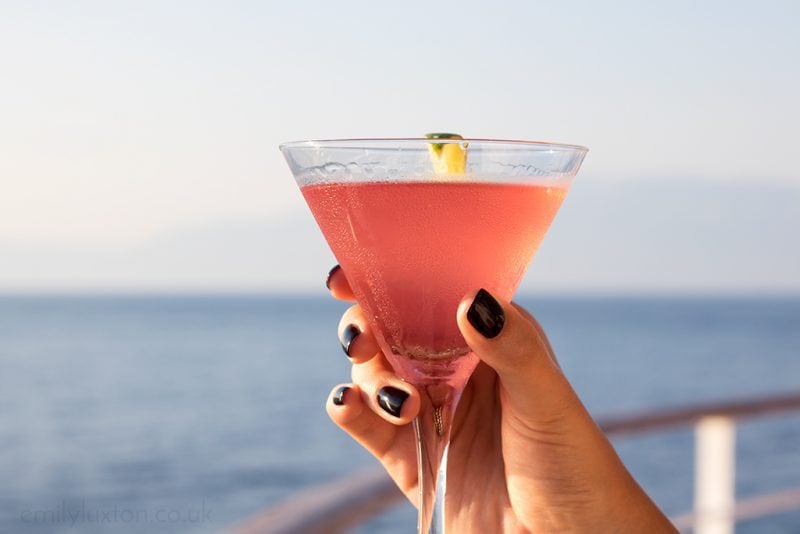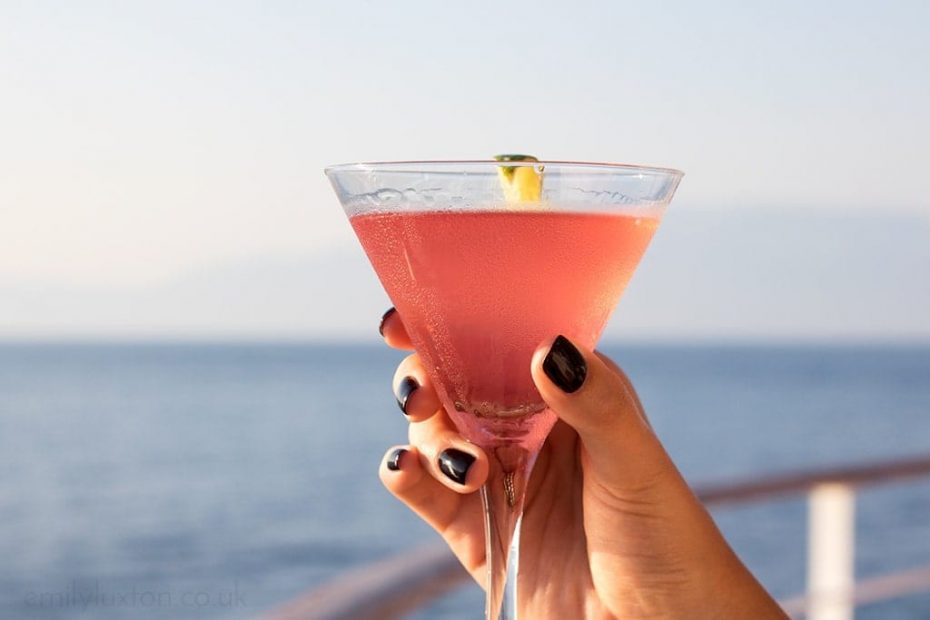 4 – You Don't Have to be Social
All the above said, if you want total solitude a cruise really is the perfect place. Cruises are all about flexibility so you can tailor everything to exactly how you want to travel. And if that means lazing by the pool with a book not talking to anyone… no one is going to judge you!
5 – Solo Cabins are Cheaper
Ok, not always – as some companies will make you pay a single supplement. But many cruise lines offer smaller solo-cabins which can be significantly cheaper than traditional cabins or family suites. So you'll have more money to treat yourself at the spa or on fun excursions.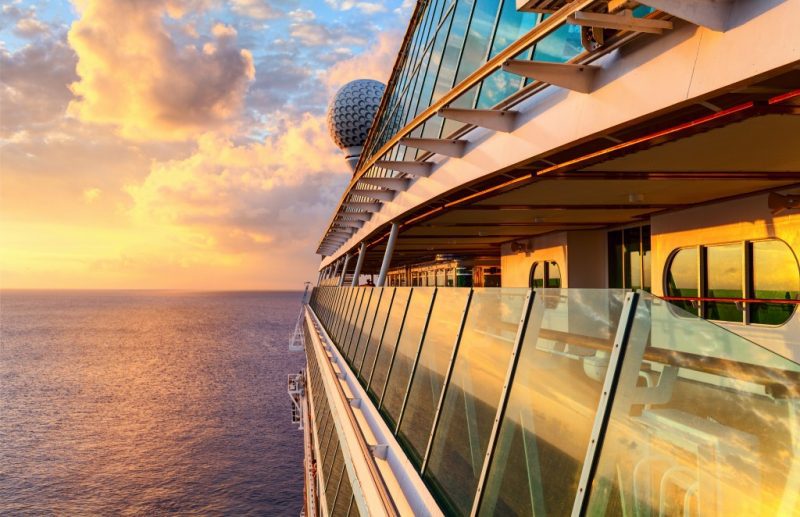 6 – No Kids!
If you're travelling solo, opting for an adults-only cruise could be perfect. Not only is it likely to be a more relaxing experience on deck, but you'll probably find more solo travellers on board – which means more people to meet.
It's possible to meet couples and groups too of course, as many people take cruises specifically because of the social aspect. But you may find more like-minded travellers on an adults-only cruise.
Even if you don't book an adults-only cruise, many ships have private, adults-only areas where you can get away from it all. For example, Princess Cruises have The Sanctuary (read more in my review), and Carnival have the Serenity Adults-Only retreat. Find out which is the best Carnival cruise ship for your needs and get booking!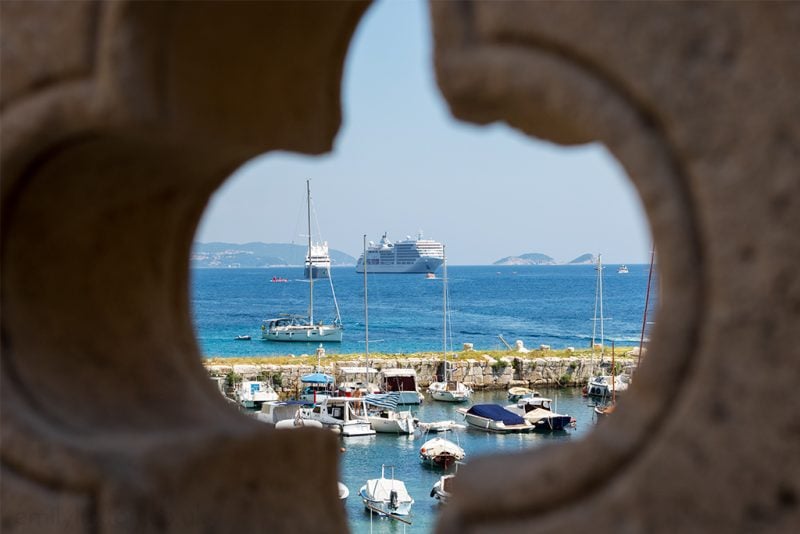 7 – Much Needed Me-Time
In life, we tend to spend a lot of time trying to please other people – bosses, family members, clients, etc. Solo travel is a great way to reset the balance and spend some time pleasing only yourself. It's nice to be selfish and self-indulgent for a while! But more importantly, it's good to get a little solitude and spend some time getting to know yourself.
Wherever you do it, solo travel can be good for the soul – and if it starts to become lonely, a cruise is a great place to be as you can go sit on the group table at dinner and get chatting. A solo cruise gives you the best of both worlds so it's a great choice for your first trip alone.
Have you ever taken a solo cruise? If so – I want to hear from you! Scroll down to leave me a comment.