Some posts on this site contain affiliate links. If you book or buy something through these links, I earn a small commission (at no extra cost to you). Take a look at my privacy policy for more information.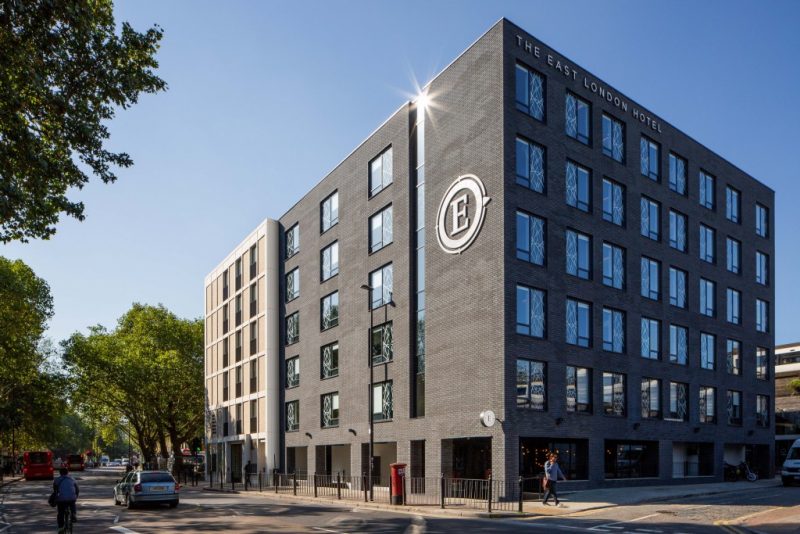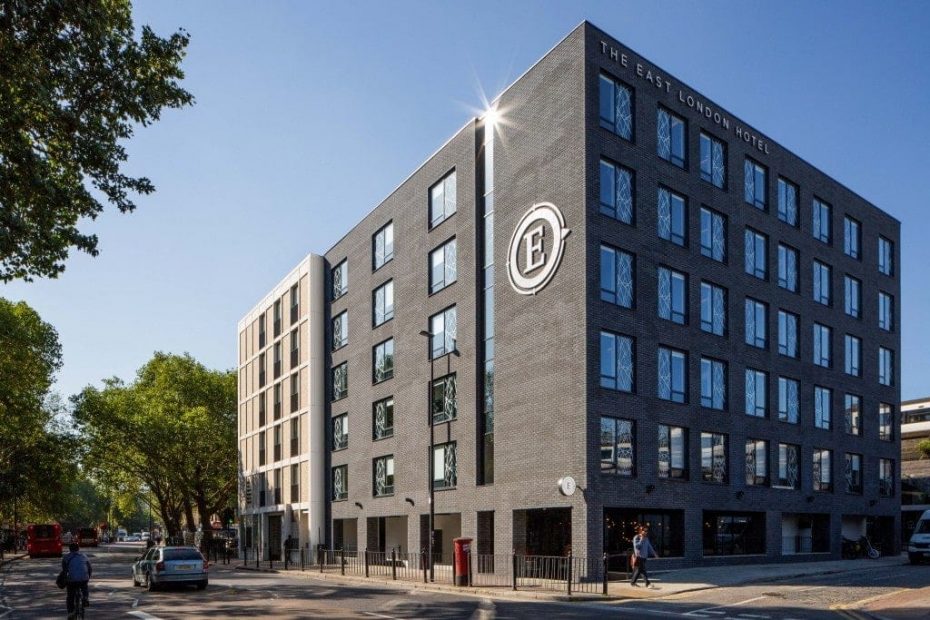 Looking for a stylish, convenient hotel in East London? For its fab location and super-modern easiness, The East London Hotel is a brilliant option.
I stayed here for two nights while I was in town for a conference and loved it. My room was small but really well designed and comfortable. And everything was just so easy and convenient. This would be a great place to stay for business trips to London – but it's also perfect if you want a modern, unfussy hotel for a short break or weekender! My stay was complimentary, but the following East London Hotel review is totally honest. And I'd happily recommend it.
READ MORE: Local's Guide to East London
All images in the post are credited to The East London Hotel and included with their permission. 
UPDATE: Since I wrote this review of the East London Hotel, they've been bought by Yotel and have rebranded slightly. The hotel and rooms look much the same as they were.
Review: YOTEL London Shoreditch (Formerly the East London Hotel)
Location: Good connections in a trendy neighbourhood!
The location of the East London Hotel is perfect. It's right by Bethnal Green station on the Central Line, meaning you can get into Westminster, Central London, and all the top London landmarks in less than 15 minutes – usually without needing to change lines (although this obviously depends on where you're headed). Getting around London could not be easier from this hotel's super convenient location -so it's in a fab spot for a short break to London.
But the neighbourhood is also a fabulous location in its own right. I love East London, which tends to be a little cheaper than central or west London, and is possibly even more fun! Check out my "slums and street art" self-guided walking tour of East London if you want to explore the area!
Trendy Shoreditch is just down the road – with loads of funky bars and restaurants to choose from. Not to mention the awesome street art along Brick Lane. And Bethnal Green's Paradise Row is right behind The East London Hotel, where you'll find several awesome bars and restaurants.
Across the road is the V&A Museum of Childhood (one of my fave museums in London), and some of East London's prettiest green spaces – including Victoria Park – are less than 10 minute's walk from the front door.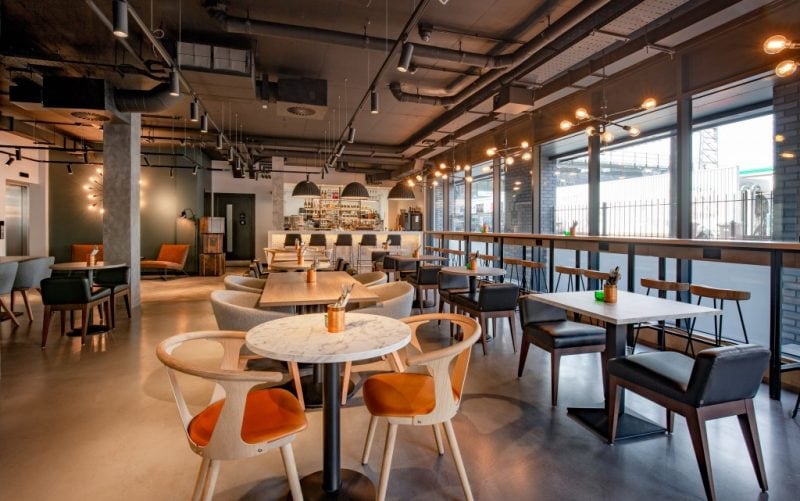 Character: Straightforward and Stylish
Everything at The East London Hotel seems to be about convenience and ease. Think self-check-in counters to speed things up, clever in-room design to maximise space, and super-fast WiFi. Plus, everything is done digitally! I loved that there was a number to WhatsApp the front desk to ask questions, rather than pick up a phone (because I'm your stereotypical millennial who hates making calls!). And I loved that there are no receipts or print-outs; everything is emailed to you, so no paper gets wasted.
The look is simple, stylish, and ultra-modern. It looks like a brand new hotel, as though they just finished unpacking when I rocked up. The design is really cool and contemporary, the kind of stylish minimalism that London Instagram accounts love.
READ MORE: Unusual Things to do in London
Rooms: Brilliantly Compact
I stayed in a Standard Double room at The East London Hotel. This is their most affordable option, and presumably, the affordability comes from the small size of the room meaning they can fit a lot more bedrooms into the hotel! The standard rooms are very small – but not at all in a pokey, uncomfortable way.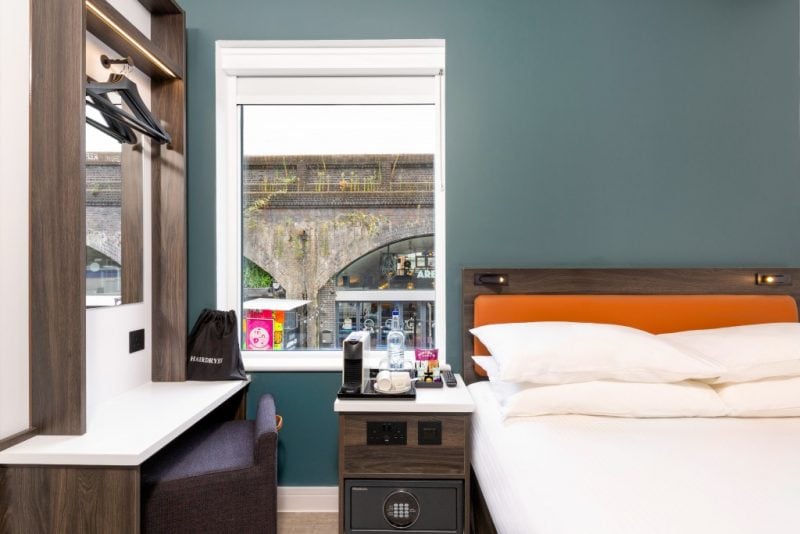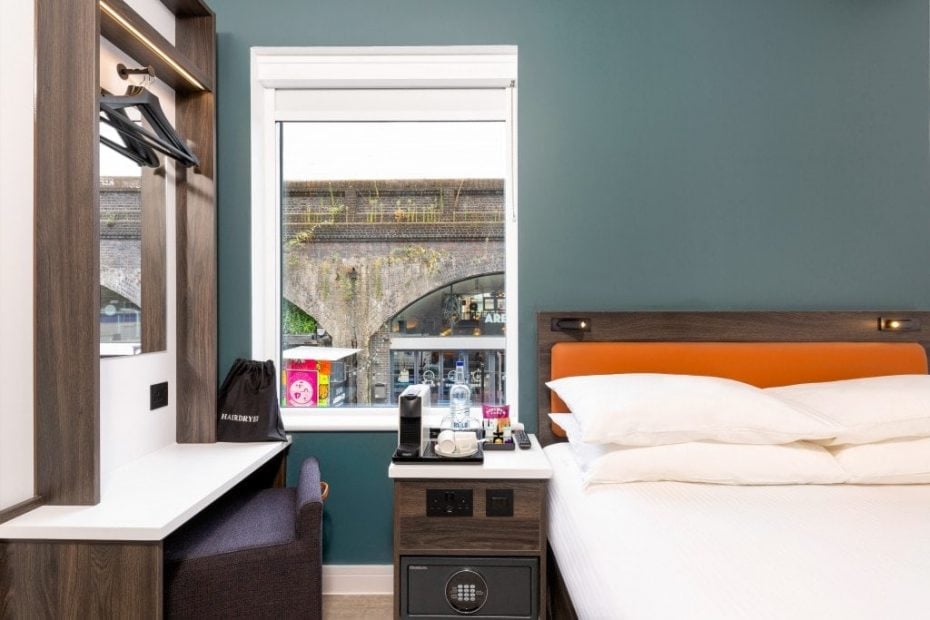 The clever design makes the most of the available space – I loved the clever under-bed storage for my suitcase, which freed up a ton of floor space. And by cutting back on unnecessary furniture like wardrobes, there's plenty of room for the most important things: a massive, super comfy double bed, and a big flat-screen telly. Plus the room still had everything I needed; Nespresso machine, space to hang clothes (up against the wall, so it doesn't take up space), and a mini desk with a seat. And a hairdryer – verrrry important!
I loved the bathroom, which was nice and big, and super modern looking. That massive mirror with the surrounding lights is perfect when you're getting ready in the morning! And I loved the big sexy monsoon shower. My only complaint with the room would be that the soundproofing from the corridor wasn't great – a couple of noisy people came home late and I could hear them talking outside my room. But since most people are quiet in hotel corridors I can't see it being a major problem – and you don't get much street noise, which is awesome for a London hotel in a busy area.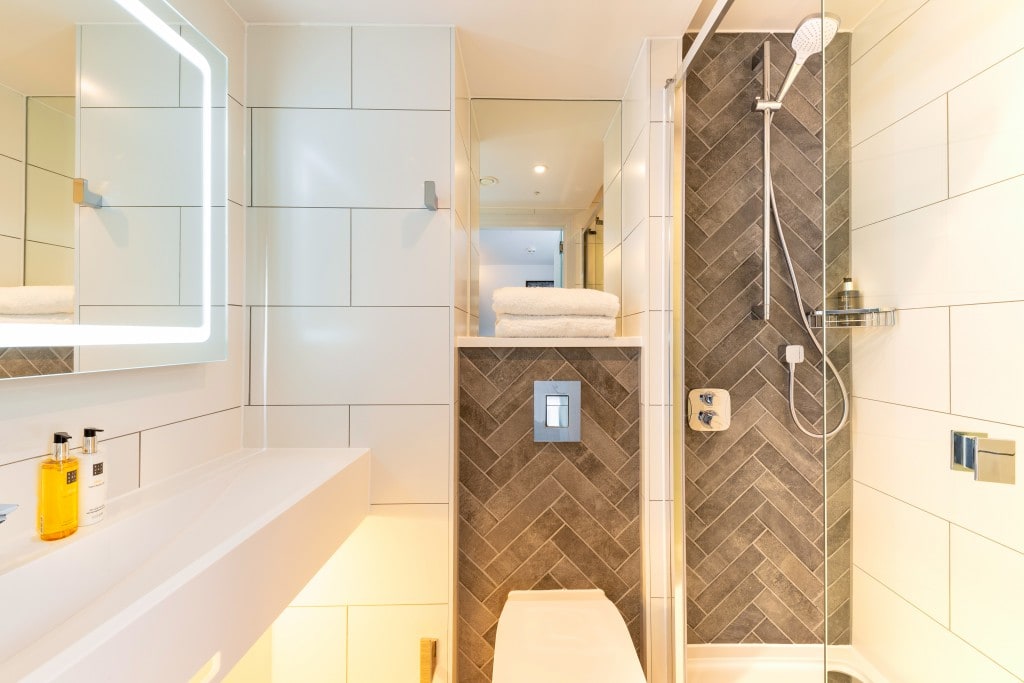 Facilities: Sophisticated simplicity!
In terms of facilities, there's not too much included at The East London Hotel. But I see this more as a very cool and comfortable place to spend the night – which is perfect because in London you're generally way too busy to spend much time in your hotel.
What they do have is a funky bar and a casual restaurant with a focus on locally sourced ingredients. The decor, again, is super cool and the gritty-turned-trendy East London vibes are strong. I didn't eat anything here as I was out all day every day of my trip, but it looked awesome and the bar was pretty busy every time I walked through – which is always a good sign!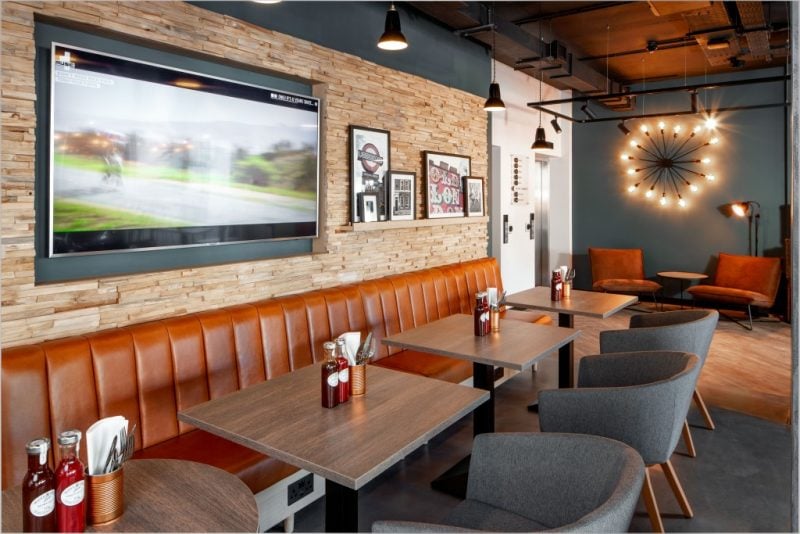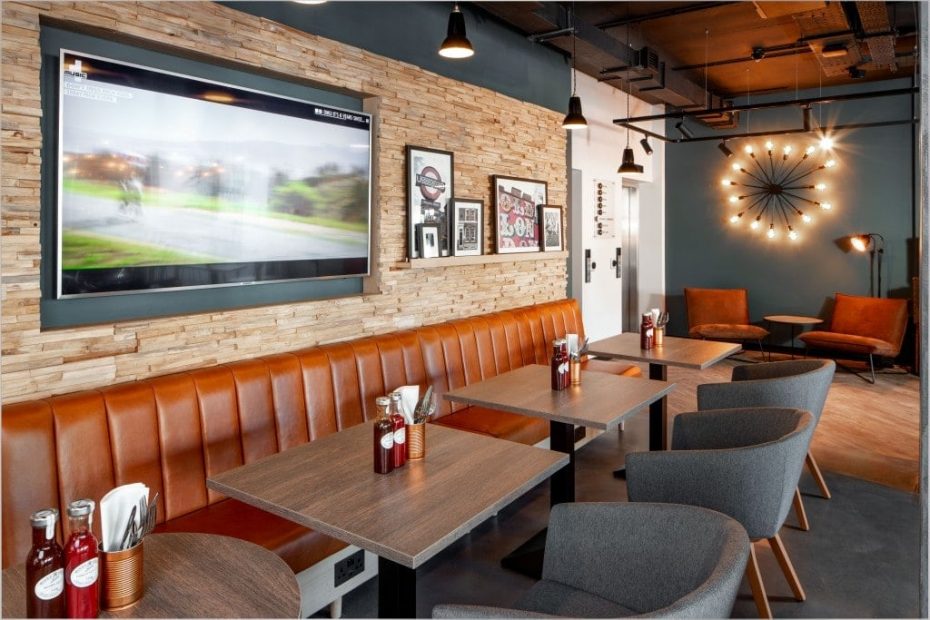 Details
Yotel London Shoreditch (formerly The East London Hotel)
309-317 Cambridge Heath Road
London, E2 9LH
Phone: +44 (0) 203 146 1960
Email: [email protected]