Some posts on this site contain affiliate links. If you book or buy something through these links, I earn a small commission (at no extra cost to you). Take a look at my privacy policy for more information.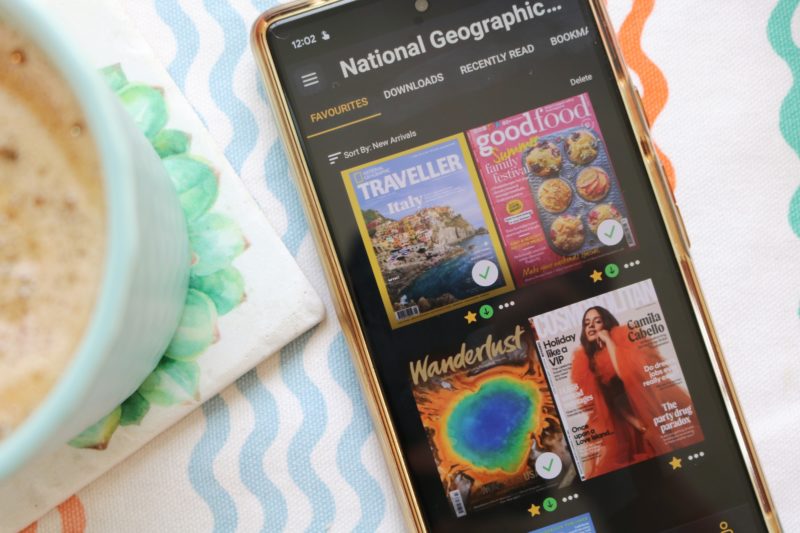 Readly may just be the best magazine app out there – find out why in my review…
If you love reading magazines, Readly is the app for you! It's like Spotify for magazines on your smartphone or tablet – giving you access to over 6,600 national and international magazines and newspapers for one monthly price.
Thousands of magazines, all at your fingertips, in one app. No paper waste, no more bulky magazines filling up your hand luggage… just a lovely, easy-to-use app… I love it!
Keep reading for my thoughts on the app, as well as some handy need-to-know info about using Readly.
PSST! You can get your first month FREE with my Readly promo code. Click here for more info.
This Readly review was written in collaboration with the press team at Readly. As always, all words and opinions are my own and 100% honest.
What is the Readly App?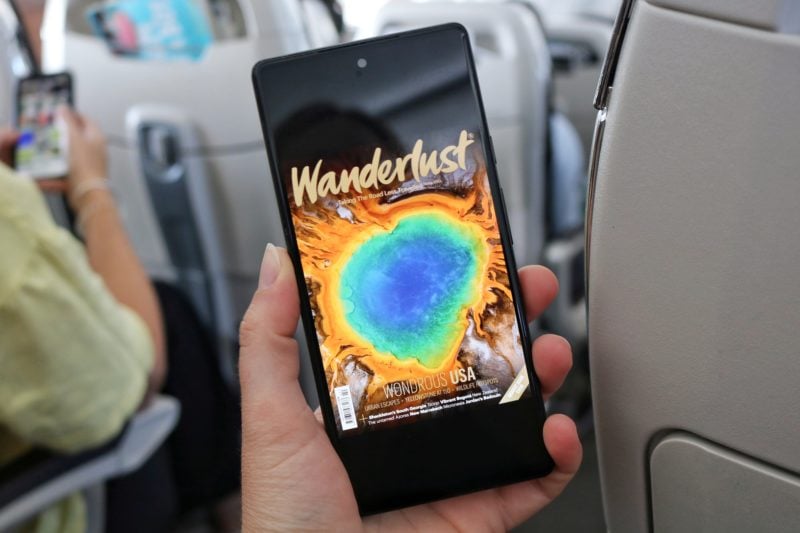 Put simply, Readly is an app which lets you read magazines on your smartphone or tablet. You pay one monthly subscription for access to their entire catalogue of over 6,600 magazine and newspaper titles, and can download your favourites to read offline.
This is the PERFECT app for travellers, because you can access thousands of magazines to read, without taking up any extra space.
My Readly Review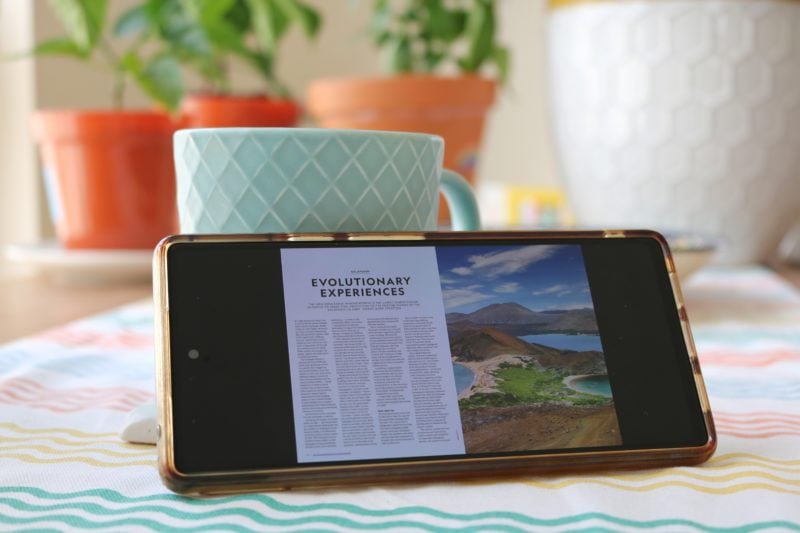 I've been trying out the Readly app for this review over the last couple of weeks, and I have to say, I'm impressed! There are so many titles on the app (more on that below), including loads of great travel titles like Wanderlust.
The Readly app was especially handy on my recent trip to Verbier. Before the flight, I downloaded a few recent editions of my favourite magazines. Then I was able to flick through them all on the flight and train as I made my way into the mountains.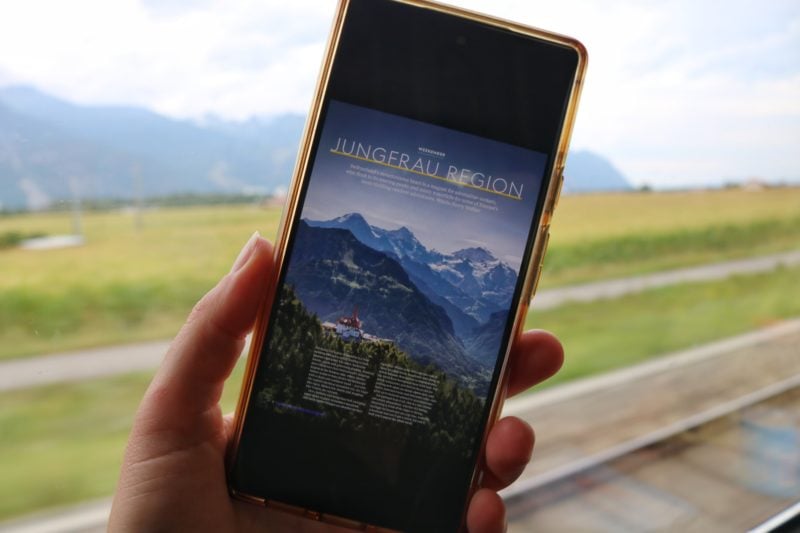 The app is really easy to use, and makes magazines a little bit more interactive. You can zoom in, bookmark pages for easy access later, and skip ahead using the scroll bar at the bottom.
And if you turn your phone to landscape, you can switch the Readly app to double-page mode, so it looks just like the original magazine.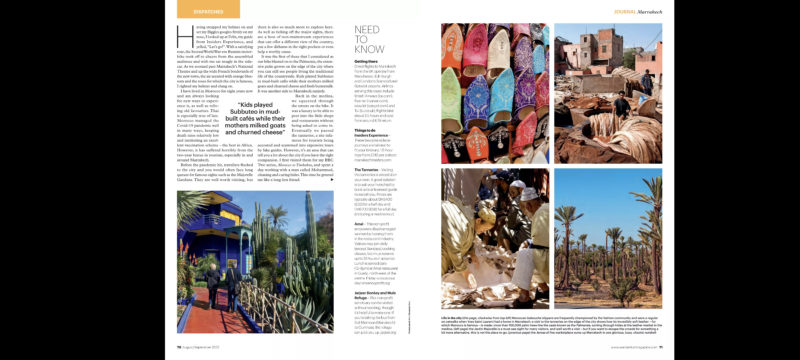 You can also switch to a simplified "mobile view", with less formatting, larger font, and a simple black text on a white background. It looks more like reading a web page than a magazine, and loses the colour and fun of the original magazine page. At first, I didn't like this view, but when I was using a recipe from the BBC Good Food mag, I found the mobile view much easier to follow: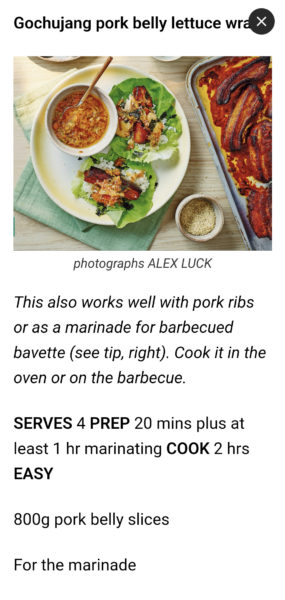 I also love that using Readly is more environmentally friendly, avoiding paper waste.
Plus it means you can easily read magazines anywhere, on the go, without needing to carry the physical copy around with you. Ideal if you're trying to pack light, or don't want to waste space in your hand luggage.
Pros and Cons – The Quick Version
Pros:
Readly is unlimited! There's no cap on how many titles you can choose – if you wanted to, you can read ALL 6,600+ of them!
You can share one account across 5 devices, so a whole family or household can share one subscription.
You can download magazines to read offline – great for long flights and other journeys.
It's better for the environment. Goodbye paper waste!
Access magazines and newspapers wherever you are in the world.
The app is super easy to use.
You can easily skip ahead using the bar at the bottom.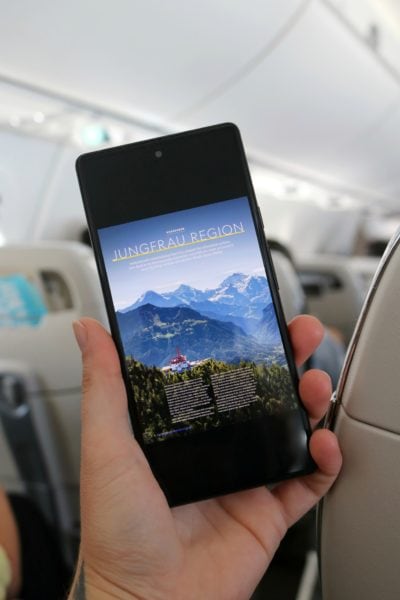 And a couple of cons:
Phone screens can be a bit small to read on. You can zoom in or use the mobile view to counteract it, but I'd recommend using a tablet for a longer reading sesh.
£9.99 is only cost-effective if you read quite a few magazines a month. But if you don't, you're probably not interested in a magazine reader anyway!
What Magazines are on Readly?
The short answer to this is LOADS! At the time of writing, there are over 6,600 titles on Readly – both national and international magazines and newspapers.
In terms of UK newspapers, titles range from local papers like the Surrey Mirror, to most of the best-known national papers including The Independent, Evening Standard, Daily Express, The Guardian, and The Times.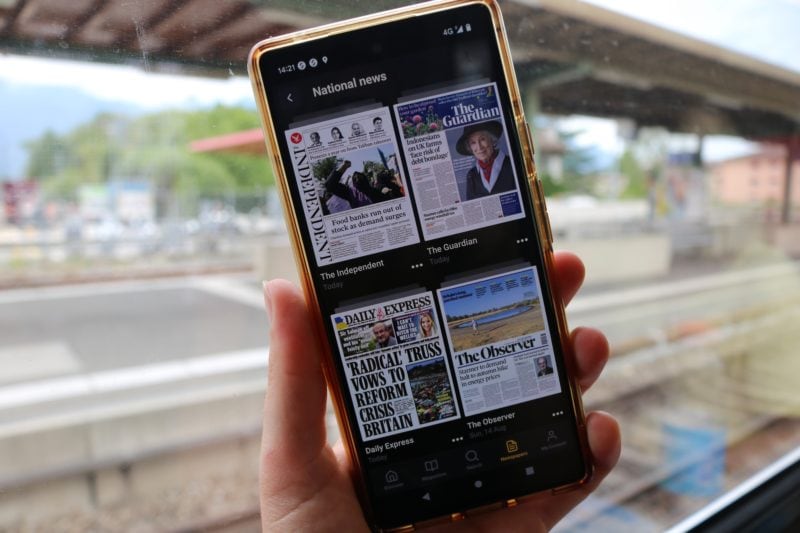 As for magazines, there are WAY too many to list them all. There are currently over 2,400 UK titles in the magazine section on the Readly app. Luckily, you can divide it all into different categories, to make finding new magazines to read easy. You can also search for your favourite titles.
You'll find top magazines in categories to suit pretty much every interest, from gaming to gardening, fashion to fitness, and everything in between!
Big names include Hello!, Vogue, Cosmopolitan, Empire, GQ, and TIME. You'll also find the BBC titles like BBC Gardener's World, BBC Music, and BBC Good Food.
Or, head to the travel category for some armchair escapism with the likes of National Geographic Traveller, Wanderlust, and Conde Nast Traveller. Whatever you're into, there's probably a magazine for it on Readly.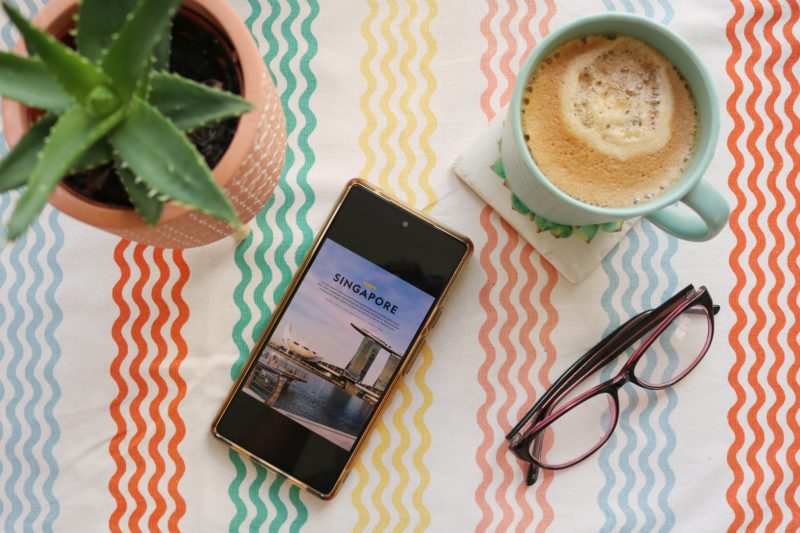 About the Readly App
How Much Does Readly Cost?
As of January 2023, a subscription to the Readly magazine app costs £9.99 a month. And right now, you can try your first month absolutely free using my link.
This monthly fee gives you access to the entire catalogue of over 6,600 titles. Family sharing is also allowed, so you can split the monthly fee between one household.
How Many Devices can you use Readly on?
You can use your Readly subscription on up to five devices, so it's possible to share that one £9.99 a month subscription between the whole family or household. Split the cost and get access to the whole library of titles.
One account can be shared on 5 different devices. All you have to do is download the app to each device you want to use it on, and sign in with your account details.
How to Cancel Readly
If you try out the Readly app for your free month and decide it isn't for you (unlikely – as I genuinely think it's awesome!) you can cancel at any time.
It's super easy to cancel. You just log in to the Readly website (not the app), go to "My Account", click on "Subscriptions and Payments" and click "Cancel". Follow all the steps until you see the on-screen confirmation.
I hate when subscriptions make cancelling really tricky, so it's nice to see how transparent and simple the process is with Readly.
Get One Month FREE with my Readly Promo Code
Readers of this blog can get one month free with my Readly promo code. In fact, no code is required – simply click this link to activate the offer.
When you sign up through this link, your first month will be free. After that, it's £9.99 a month, and you can cancel at any time.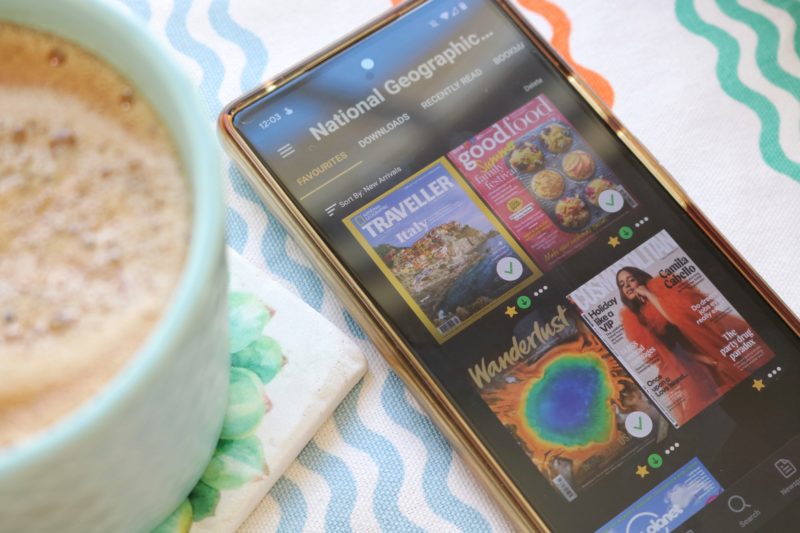 Readly Review – My Conclusion
At £9.99, Readly is pretty cost-effective for anyone who reads several magazines a month.
If you only read one magazine a month, and that mag costs less than £9.99, you probably don't need the Readly app. If you read lots, this subscription will likely work out cheaper.
And there are the daily newspapers. If you're buying one of those everyday, or paying an online subscription to the likes of The Telegraph, then a subscription to Readly probably works out cheaper.
Then there are the other factors. Using Readly is more eco-friendly, MUCH easier to carry than a physical magazine, and makes reading magazines on the go super simple.
And since you can get your first month free, you've got nothing to lose. So give it a go – and let me know what you think in the comments below!