Some posts on this site contain affiliate links. If you book or buy something through these links, I earn a small commission (at no extra cost to you). Take a look at my privacy policy for more information.
When it comes to travel and outdoor gear these days, I always go straight to the same place: Mountain Warehouse
. I love their 'Extreme' range, with clothing and gear designed to survive the most intense and varied weather and terrain conditions – perfect for travellers! So, last month I was really excited to hear about Mountain Warehouse's latest campaign, Re-Boot…
Basically, if you have a pair of boots or shoes which have hiked their last trail, Mountain Warehouse are offering to recycle them for you – AND give you 20% off a new pair. The boots and shoes will be recycled by the United Shoe Recycling Company and all funds raised will be donated to outdoor youth charity British Exploring Society, so as well as saving yourself some money, you'll also be doing a good deed. Win-win!
Better still, Mountain Warehouse are running a fab photo competition alongside the campaign, offering the chance to win a brand new pair of walking boots. All you have to do is share a photo of your old boots with the hashtag #MWreboot (just like I did last week), and tell the story behind the laces. It's fun stuff, and the prize is a pretty decent one, so get entering!
Peak Extreme Women's Waterproof IsoGrip Boots

In the meantime, I'm reviewing my newest pair of walking boots, the Peak Extreme Womens Waterproof IsoGrip Boots
 from Mountain Warehouse. So, on bank holiday Monday I booted up and headed out to Lihou – a tiny island just off the west coast of Guernsey and connected to the main island during low tide by a rocky causeway.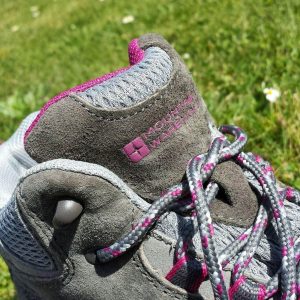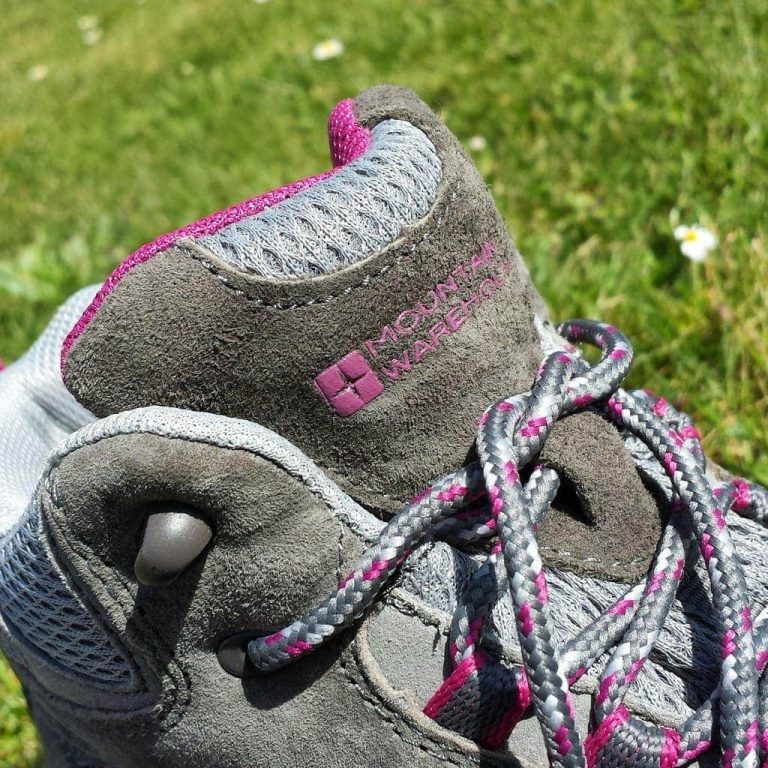 Ankle Support – Although not the most demanding terrain, Lihou was uneven and rocky, so I immediately noticed the difference it made having some decent ankle support. My other pair of walking shoes are just that, shoes, so with the boots I get additional padding and protection around my ankles, which is perfect for tackling tougher terrains or taking on rocky hills.
Stylish – I can't believe I'm describing a pair of walking boots as stylish, but as outdoor gear comes, the Peak Extreme Boots really aren't that bad! I love the pebble grey colour and pink trim, and they just look smart. More importantly, they're pretty sleek and don't stand out as big, clunky walking boots, because they're not too bulky – so I have all the support, without losing precious space in my luggage!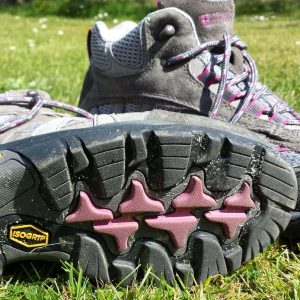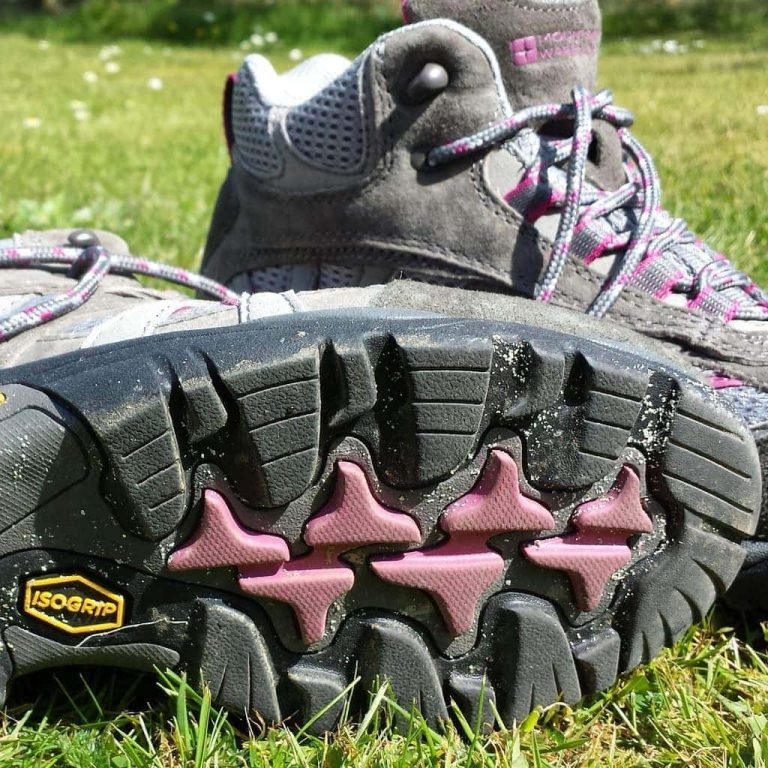 Waterproof – The water and stain repellent material of the Wolverine® Upper helps protect the from water, while the IsoDry membrane inside allows your feet to breathe whilst keeping them dry. I've not been able to test the boots in the rain yet (you can thank the gorgeous Guernsey spring weather for that), but I did have to splash my way through a few seawater puddles the other day, and they held up brilliantly. Mountain Warehouse waterproofing has always been successful before, and the Peak Extreme Boots seem to be no different.
Sturdy and Extreme – The most important thing I look for in a pair of walking boots is toughness; I need them to survive everything I throw at them! The Peak Extreme Boots are absolutely perfect in that regard. The hard-wearing, high-traction IsoGrip soles come with a 5000 mile guarantee, so I know they're going to last, and they gave me brilliant grip and stability on the tricky terrain and steep climbs around Lihou. Then there's the Wolverine® suede and mesh upper, which is super hardwearing, as well as breathable and lightweight.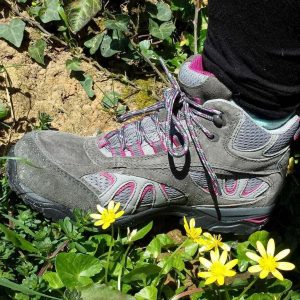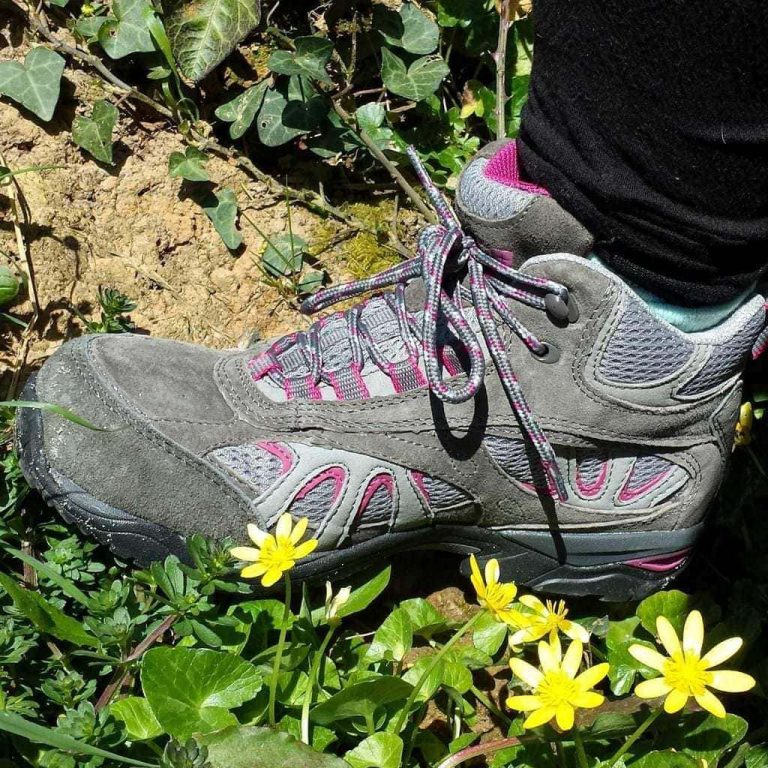 Comfy – The phylon midsole and padded ankle and tongue, give serious cushioning against impact, and the hardcore outsole protects against all kinds of terrains, making these the comfiest pair of walking boots I've tried yet. I love how lightweight they are – not only perfect for weight-conscious packers like me, but also super comfy for long distance walks – and I didn't even need to break this pair in!
I love my new Peak Extreme Walking Boots, and they'll be perfect for a little hiking around Costa Brava after TBEX next month. Comfy, hardwearing, waterproof, and really well made – these are ideal for more serious and challenging treks, while my regular walking shoes (the Mountain Warehouse Pebble Extreme Boots – read the review here) are perfect for gentler hikes and walking tours – so now I have all bases covered!
Disclaimer: Mountain Warehouse are one of my chosen affiliate partners, which means I make a small commission on any sales generated through my site. This doesn't affect the price you pay at all, nor does it bias my opinion (I chose to partner with MW because they're a brand I genuinely use myself). So, if you decide to buy anything based on my recommendation, please help me out by using the links in this post to reach the Mountain Warehouse site. Thank you!