Some posts on this site contain affiliate links. If you book or buy something through these links, I earn a small commission (at no extra cost to you). Take a look at my privacy policy for more information.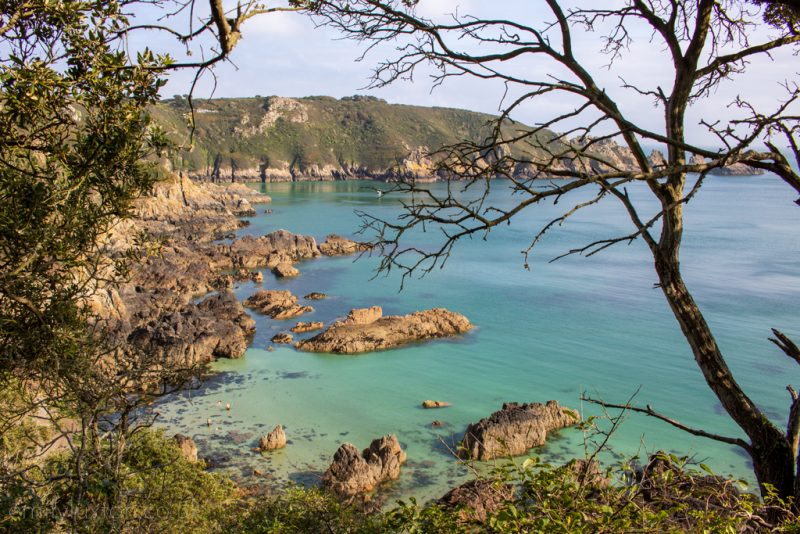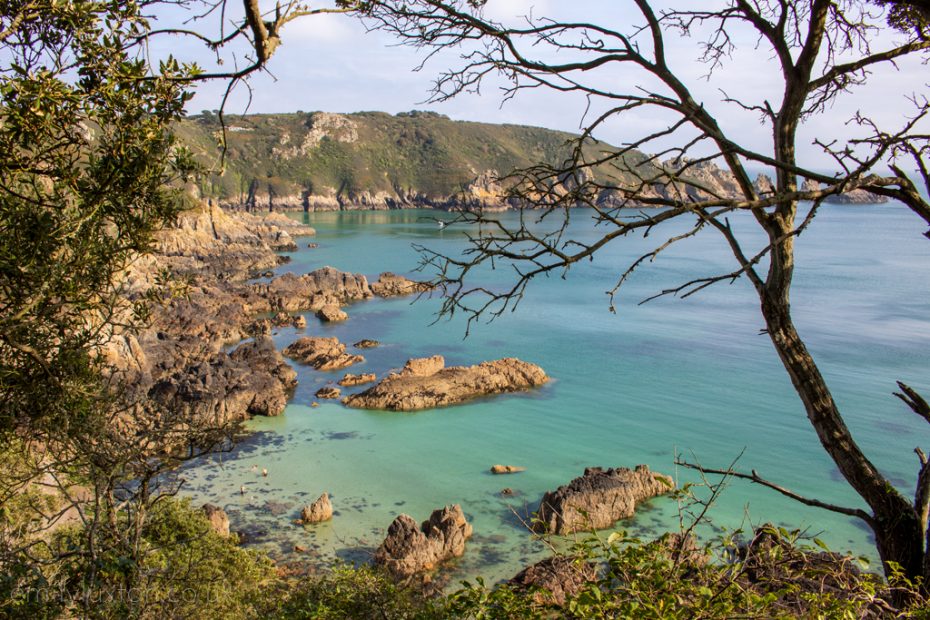 Guernsey is the perfect place for a micro-adventure. It's part of the British Isles and can be reached in about an hour from London, so a short break in Guernsey has all the conveniences of a staycation.
But the island is NOT part of the UK, and it's so unique that a trip here truly feels like escaping. Especially when you get a glimpse of some of those beaches!
With a stunning and varied coastline, ranging from rugged cliffs to white-sand beaches you can hardly believe are in the British Isles, Guernsey is a brilliant place for coastal adventures.
Inland, the island is a tranquil haven of picturesque countryside, quaint stone villages, and fascinating heritage.
I actually spent several months living on Guernsey with an ex a few years ago. To be honest, I wasn't sure I'd ever go back after that relationship ended! But then I returned for a short break at the end of summer, and fell in love with Guernsey all over again. Especially with the island's more adventurous side…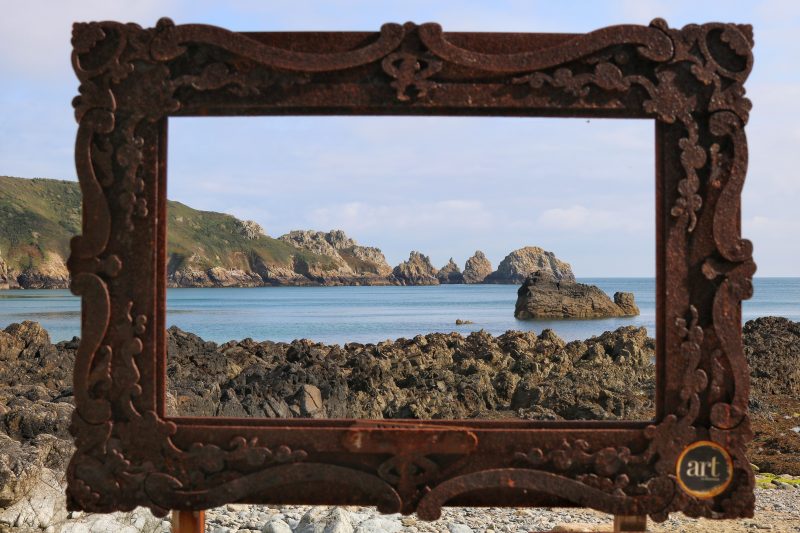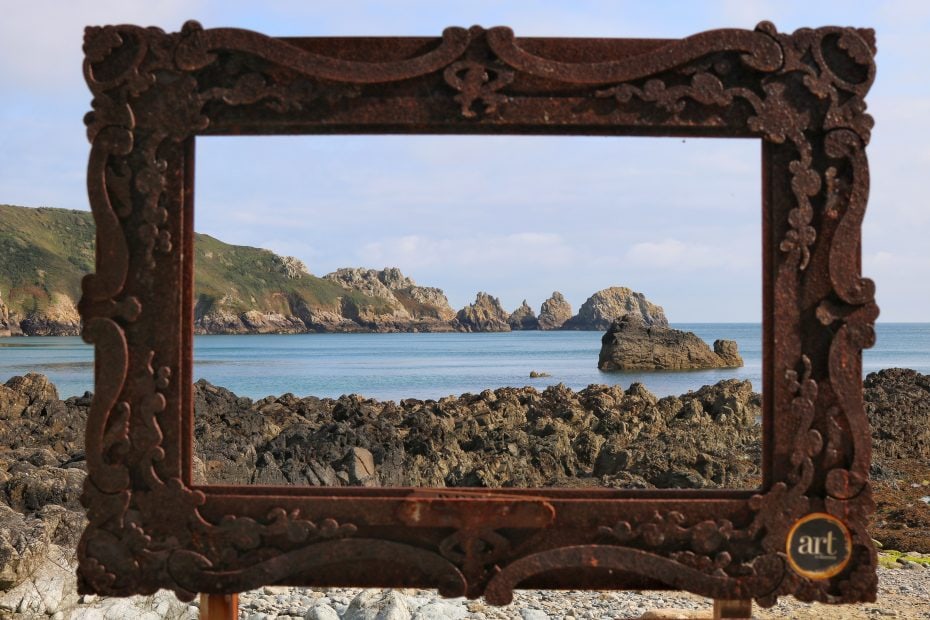 My trip to Guernsey was supported by Visit Guernsey. As always, all words and opinions are my own and unbiased.
8 Micro Adventures for your Guernsey Short Break
With its slow pace of life and intoxicating island vibes (and those tropical-looking beaches), Guernsey feels like the perfect place to take a relaxing holiday. And it is. But this beautiful and rugged island is also the perfect setting for adventure.
I'm not talking about great big challenges here, but fun ways to add a little something different to your short break in Guernsey. Micro-adventures, like a watersports lesson or a cliff walk. Ways to try something new, maybe get out of your comfort zone a bit, and make the most of the island's unique character.
Here's how to create your perfect micro-adventure in Guernsey…
Road Trip along the Coast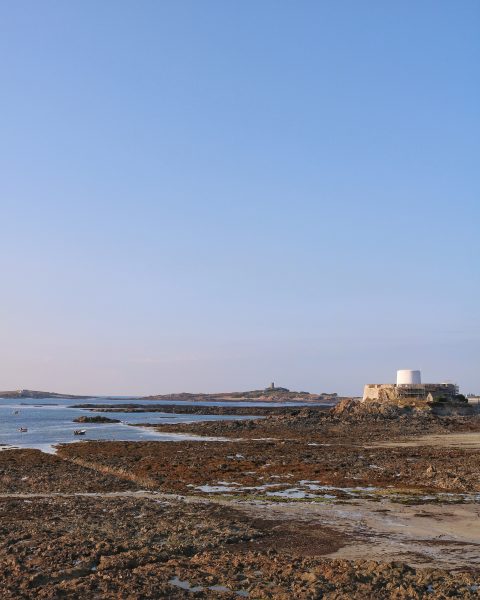 An island with over 60km of coastline to enjoy, Guernsey is all about the beaches, cliffs, and sea views. So a coastal road trip is the perfect way to explore!
It would take about 1.5 hours to drive around the whole outside of the island without stopping. Throw in stops at some of the island's best beaches or scenic viewpoints and you can easily fill a whole day. These are a few of my recommended stops for a Guernsey road trip adventure:
L'Ancresse Common and the northeastern forts – Fort Pembroke, Fort Le Merchant and Fort Doyle. Don't miss the two Loophole Towers on the common, too.
Grandes Rocques – rocky headland with amazing sea views.
Cobo Beach
Vazon Bay Beach
Fort Grey Maritime Museum and Portelet Beach
Pleinmont Point and the nature reserve
Icart – for stunning coastal views.
Petit Bot Bay – picturesque little cove.
Petit Port – for cliff walks and amazing views.
Fermain Beach – bit of a walk down, but worth it – and the cafe here is fab!
Wild Swimming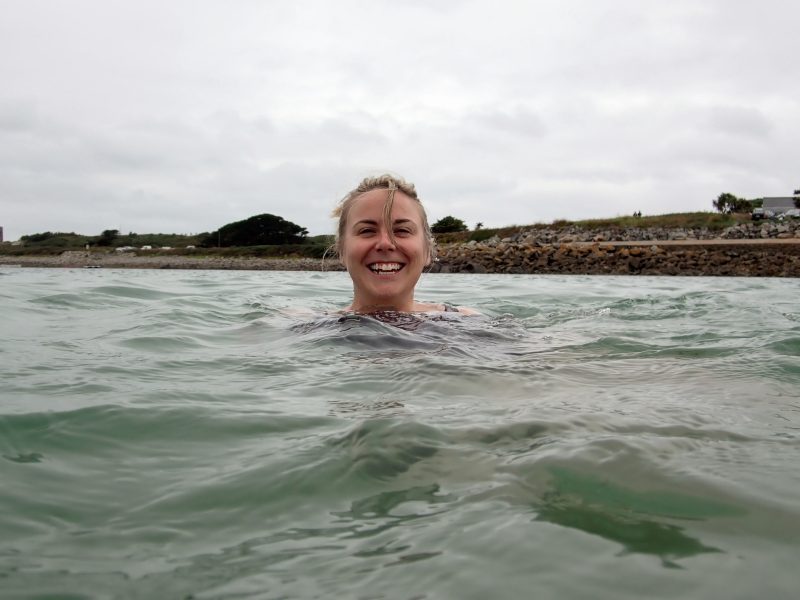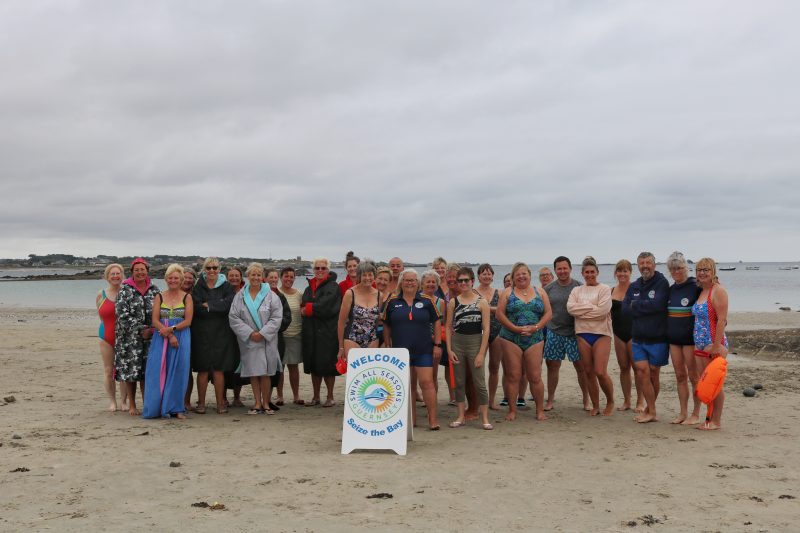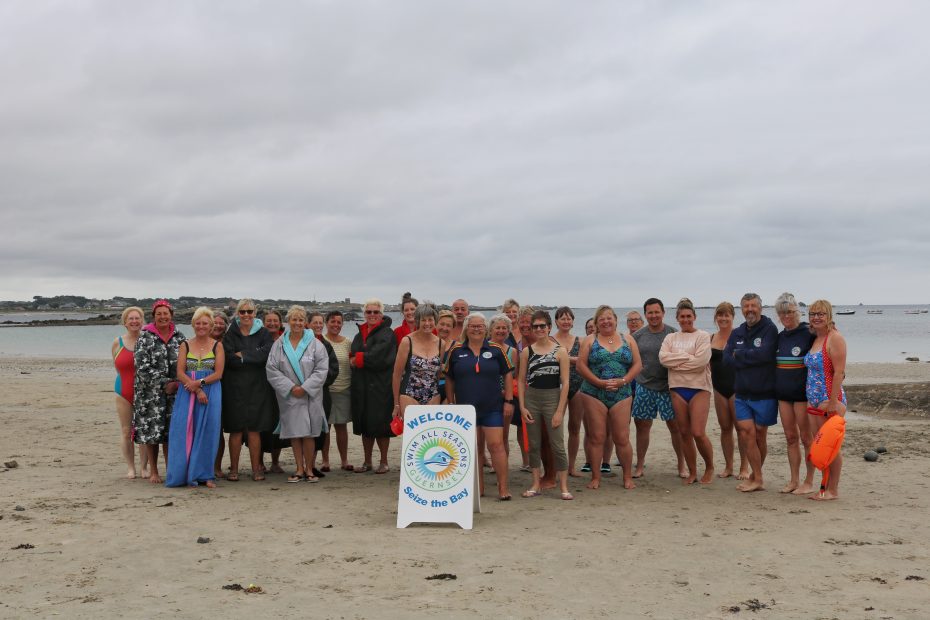 With all those beaches, Guernsey is the perfect place for wild swimming. Whether you're a big fan of wild swimming, or a beginner looking to give it a try, the island is full of stunning spots.
To find the best places – and maybe meet some new people – check out the Guernsey Swim All Seasons Facebook group.
This wild swimming group started over lockdown as a way to meet for socially distanced exercise. It grew rapidly, and today it's a huge community with over 2000 members. They meet at least once a week for a group swim, all year round!
Anyone can turn up to their group swims and there's no charge, so it's a great way to meet some locals and try wild swimming in Guernsey. You could also ask in the Facebook group for recommendations of good swimming spots.
On my short break in Guernsey, Swim All Seasons welcomed me into the fold and I braved the waters at Chouet Bay with them. Despite grey skies and very chilly winds, it was genuinely one of my trip highlights. Such a lovely group, and such a fun way to push myself.
Coasteering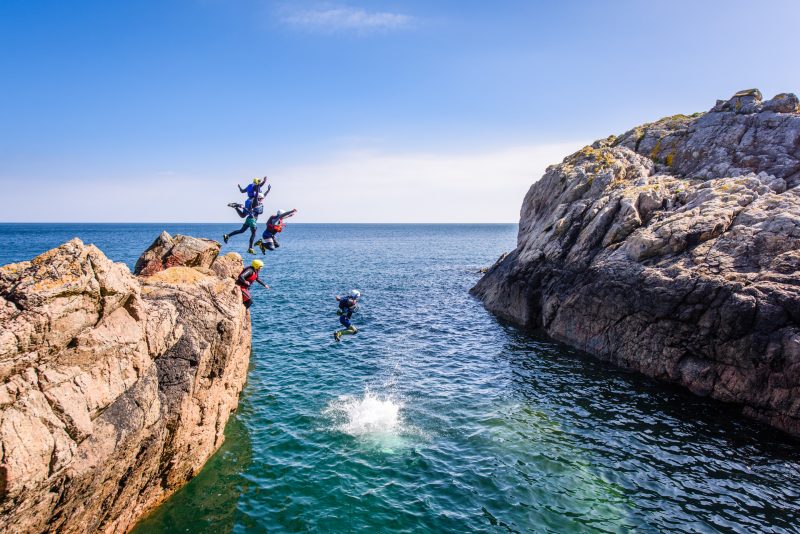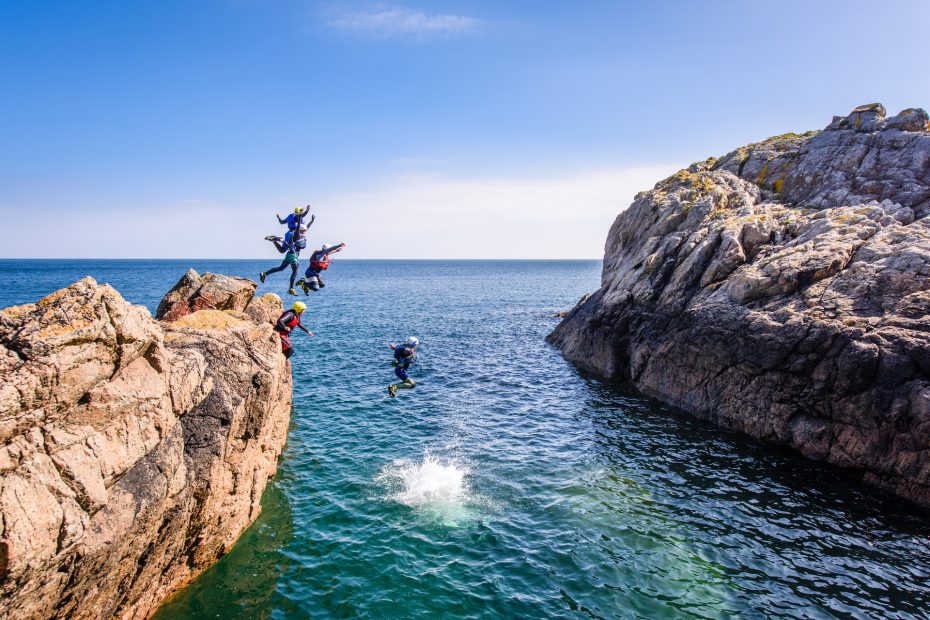 My next Guernsey adventure also involved braving the English Channel – in a wet suit this time! I met up with Outdoor Guernsey at Petit Bot on the island's west coast to take on the challenge of Coasteering.
We swam out into the bay and headed for the rocky cliffs further out, where we found a natural adventure playground.
It was a morning spent climbing craggy cliff faces, sliding through rock tunnels, and leaping into the sea – sometimes from quite petrifying heights!
Coasteering in Guernsey is a brilliant way to add a little adventure to your holiday. And the team at Guernsey Outdoors were brilliant; super knowledgable, friendly, and reassuring.
Kayaking
I didn't get a chance to try this on my most recent trip, but Outdoor Guernsey also offer kayaking tours which would be a perfect mini-adventure. Especially if coasteering sounds a bit much for you.
Setting off from Petit Bot, you can paddle along the cliffs, into hidden sea caves, and through rocky arches. The ultimate Guernsey adventure!
If you prefer to explore at your own pace, you can also hire a kayak and hit the waves yourself – but a guide is a great way to get to find places you might not be able to on your own. They'll also be able to point out some of the island's wildlife, too.
Watch the Sunset at Gandes Roques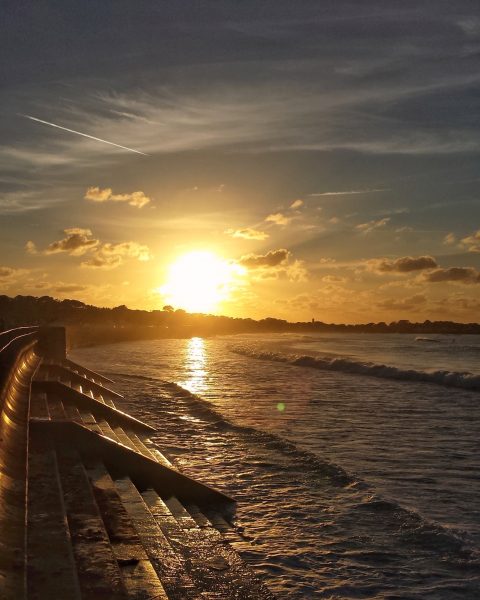 Adventure doesn't necessarily have to mean facing fears or being constantly active! It's as simple as doing things you might not normally do in your everyday life – like watching the sunset over the ocean.
My favourite spot was always Grandes Rocques, a small rocky peninsula on the northwestern coast of the island. The pinkish granite boulders here look particularly lovely bathed in the light of Golden Hour.
Alternatively, Cobo Beach and Vazon Bay are both less of a scramble. You can grab fish and chips from Cobo Fish Bar and take a seat on the sea wall. At hide tide with strong winds, you might get some big waves crashing against the sea wall. The spray leaping in front of the sunset makes for some brilliant photos!
Cliff Walks in Guernsey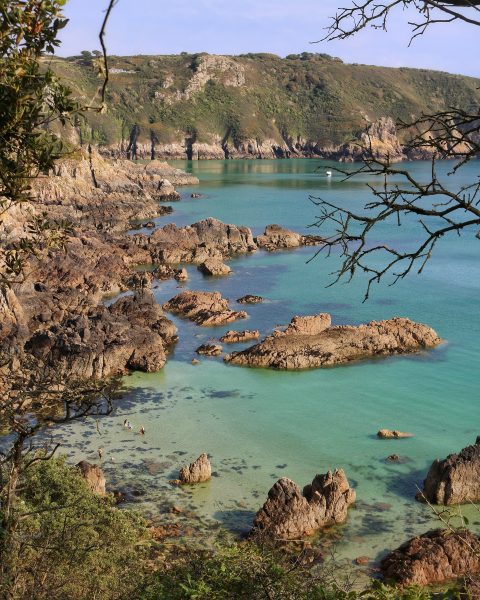 Guernsey is blessed with an incredible coastline, and the best way to appreciate a lot of it is by walking. There are footpaths circuiting almost the entire island, taking in a wide variety of landscapes, so you can easily find a coastal walk to suit.
The southern coast is probably the best for cliff walking, with plenty of high, rugged cliffs and pretty bays. One of my favourites is the trail from Petit Port to Moulin Huet Bay. Overlooking rocky coves and picture-perfect beaches with impossibly turquoise water, this is the kind of walk where you can't walk more than a few steps without taking yet another photo!
There are also some fab cliff walks around Icart, Petit Bot Bay, and Pleinmont. Check out the walking routes from Visit Guernsey for more information.
St Saviours Reservoir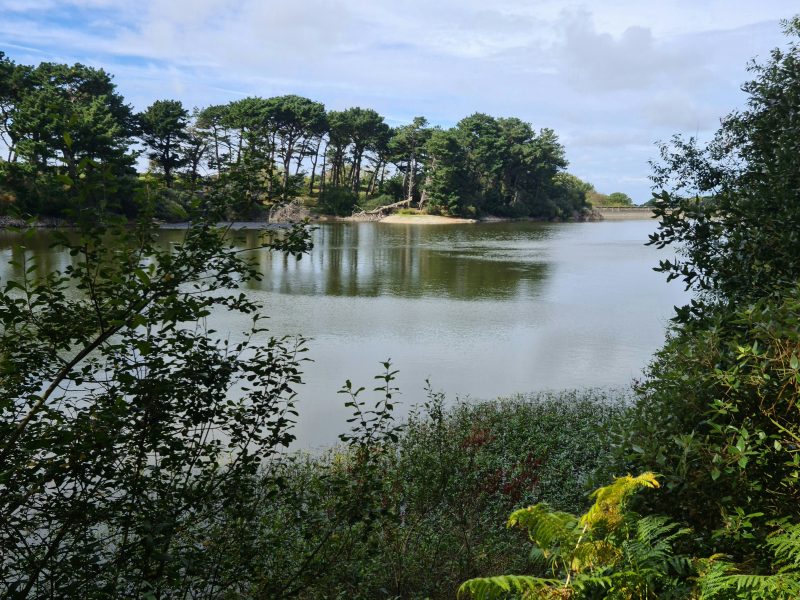 Don't forget you can also seek adventure in the rural interior of Guernsey on your short break! One of my favourite spots is St Saviours Reservoir in the west of the island. It's less of a rugged adventure and more of a tranquil haven, known for its wildlife and picturesque scenery… but it's a lovely place to get away from it all for some peace and quiet!
Escape to Another Island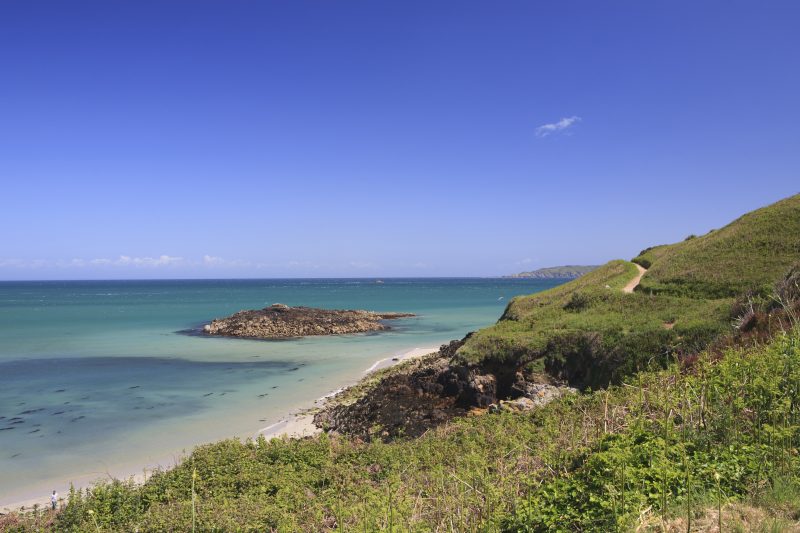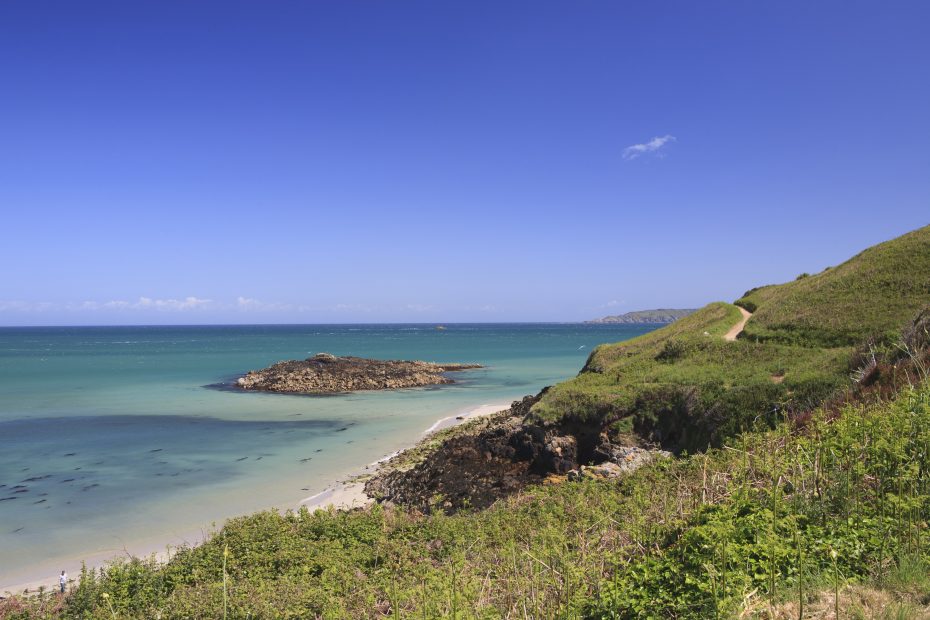 Everyone's heard of Guernsey and Jersey, but did you know there are 5 other islands in the archipelago, as well as numerous uninhabited islets?
Herm and Sark can both be easily visited from Guernsey, and both make brilliant day trips for your short break. You can take a ferry from Guernsey to Herm in just 20 minutes, while to Sark the ferry takes about 55 minutes. So Herm is usually the more popular adventure for tourists in Guernsey!
It's an idyllic little island with a population of around 60, no cars, and no crowds! Think stunning white sand beaches, isolated walking trails, and a welcoming island community.
Book a boat or kayak tour to explore the sealife and wildlife, go for a coastal walk, or simply laze on one of the gorgeous beaches all day. The Mermaid Tavern is an excellent place for a meal or a drink before hopping on the ferry back to Guernsey.
Check out this amazing Herm travel guide from two of my favourite bloggers to help you plan the perfect trip!
Are there any other Guernsey adventures you'd add to your perfect short break? Let me know in the comments!
Pin this Post