After our four day Inca Jungle Trek to Machu Picchu, we spent a few more days in the beautiful city of Cusco simply relaxing and making the most of the ridiculously cheap massages. It was Easter weekend, and there were parades and celebrations every day, particularly at night. On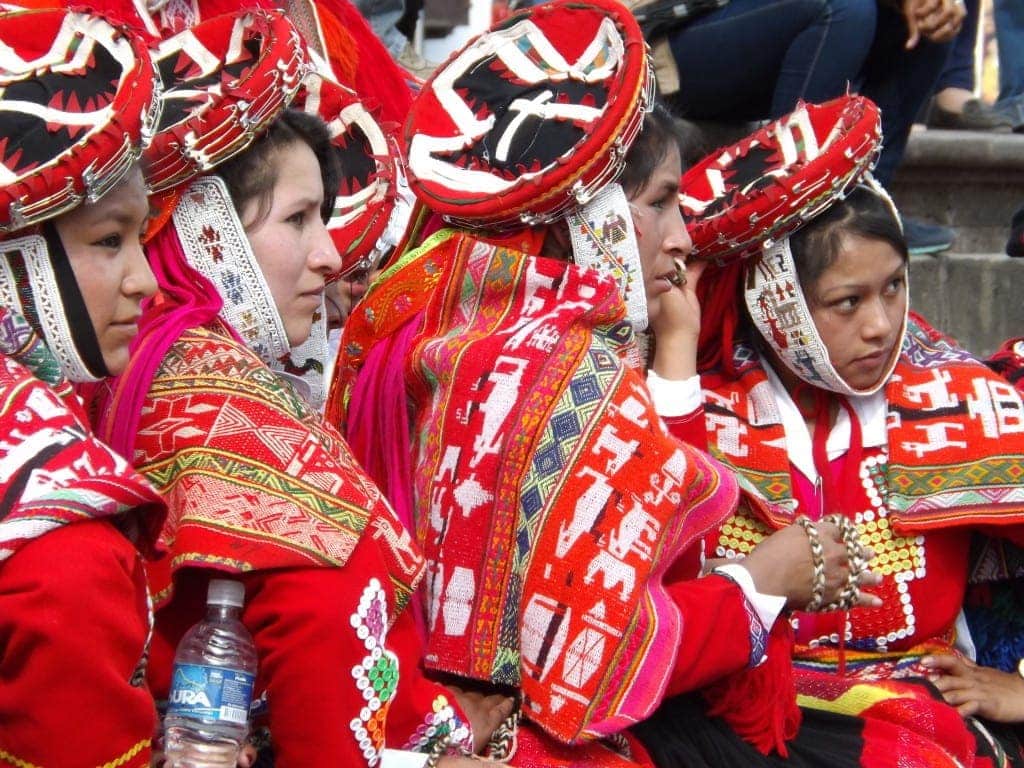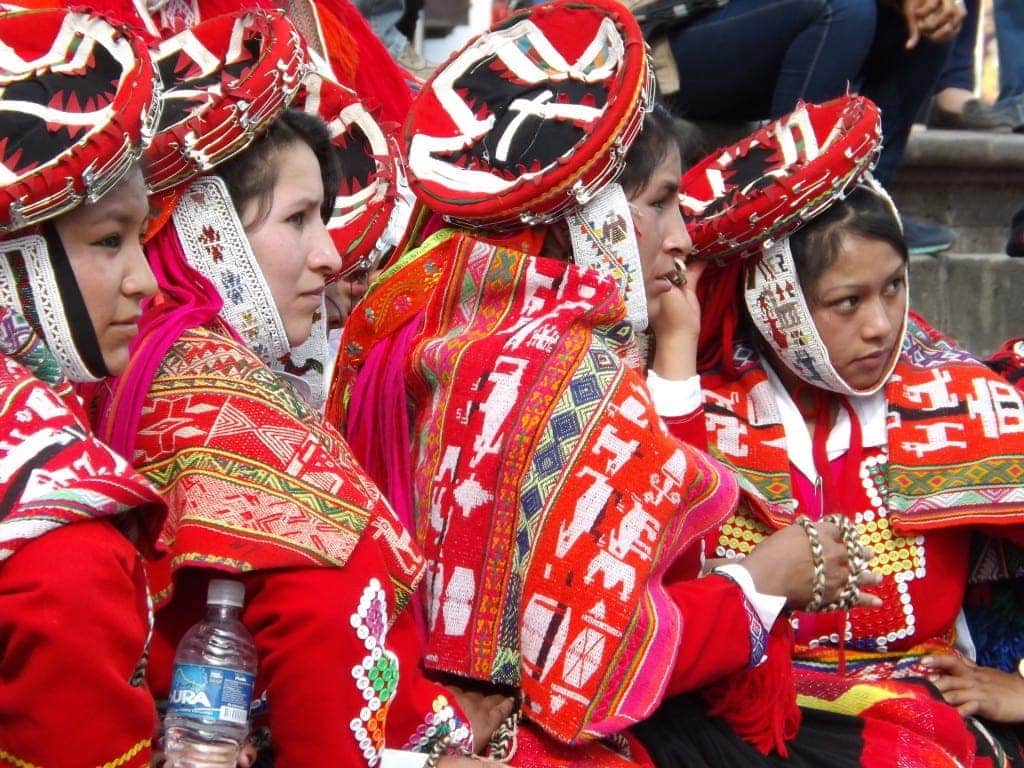 Good Friday, we stumbled into the middle of a procession of faux-mourners, playing music, carrying candles and throwing confetti, which was leading a statue of Jesus's corpse through the streets in a glass coffin. The music was sombre, but there was a strange air of excitement and joy in the air as well. Strongly Catholic and very passionate, Peruvians make a big deal out of Easter; one guide we spoke to told us that the Easter celebrations in Cusco are by far bigger than Christmas.
On Easter Sunday, we were lucky enough to discover – again quite by accident – another parade, this time far more jubilant and colourful. Dozens of young girls and women in
traditional Andean dress; a group of men in slightly more bizarre costumes with masked faces and stockings, carrying props like dolls; musicians and flag bearers, all came marching into the Plaza de Armas and stormed up the Cathedral steps, where they knelt in prayer as a speech or sermon was read out from behind the doors (sadly, I couldn't understand the Spanish). After a quick pose on the Cathedral steps for a group photo, they were off again, with the masked boys (shrieking and shouting things in strange, squeaky voices) lying in the street to stop traffic so that everyone else could cross. The whole thing had been and gone in a few minutes, a whirlwind of noise and colour, and although I didn't understand any of it, it was fantastic to see all that passion and joy as part of the Easter celebrations.