Some posts on this site contain affiliate links. If you book or buy something through these links, I earn a small commission (at no extra cost to you). Take a look at my privacy policy for more information.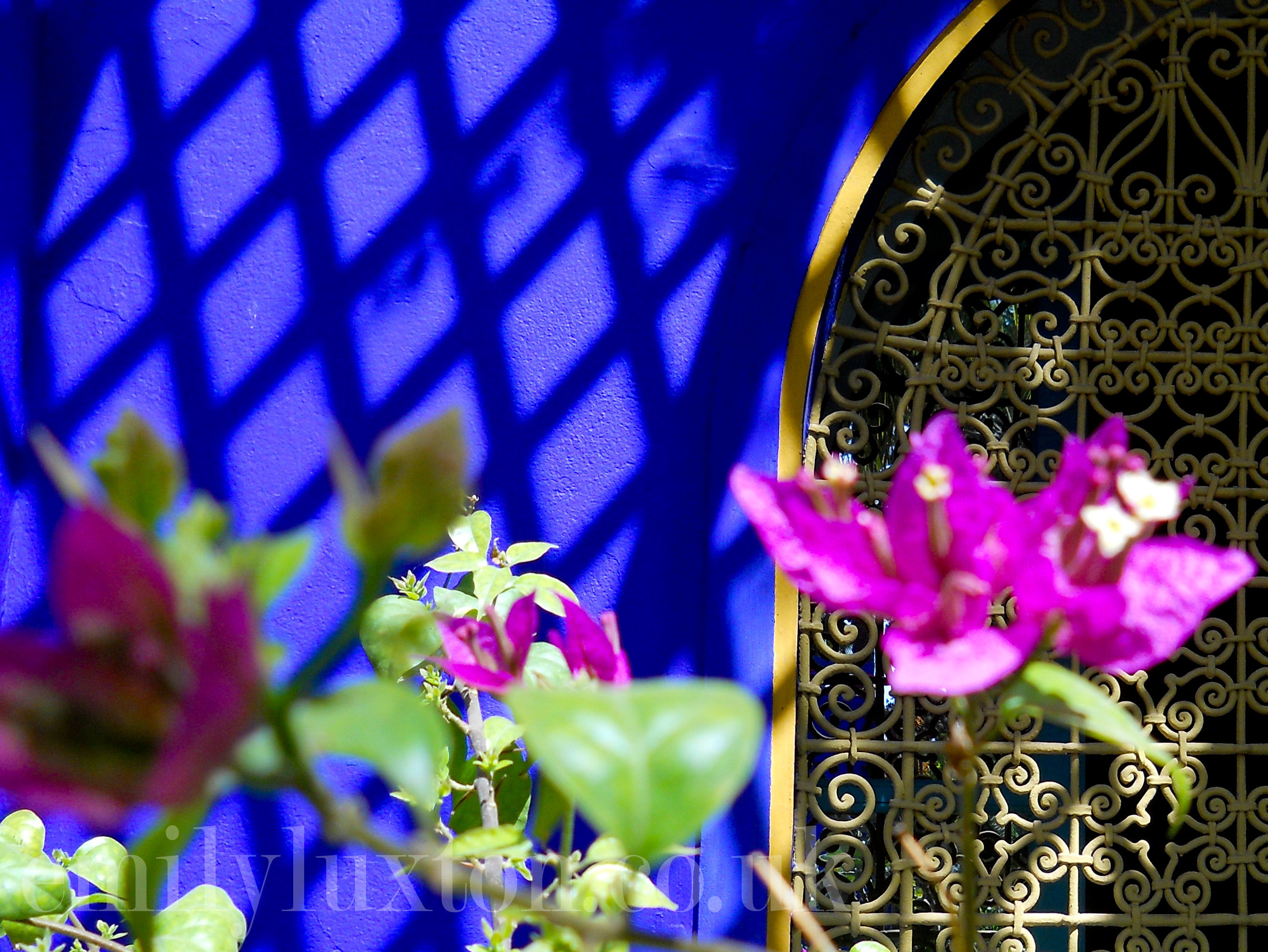 When the pink and terracotta walls of the red city start to overheat your senses, visit the Majorelle Gardens to reinvigorate yourself. With its cooling colour palette, green pools and shaded walkways, this is the perfect place to chill-out in Marrakech. The idea of visiting a garden may sound a little dull, but these exquisite are deco gardens are a far cry from the neat English flowerbeds I'm used to.
Designed by French artist Jacques Majorelle in the nineteen twenties, Les Jardins Majorelle still look incredibly modern. The uber-bright colours and bucket-loads of blue Majorelle paint (an intense shade of primary blue a little like cobalt, trademarked by the artist) look like the set of a glamorous fashion shoot. It seems hardly surprising that the gardens were bought by French fashion designer Yves Saint Laurent in 1980, who ensured they were well cared for and who added a museum housing a large collection of Islamic Art and North African artefacts. Laurent's ashes were scattered here when he died in 2008, and a modest memorial to him can be found in a shady corner of the gardens.
Les Jardins Majorelle are a beautiful place to explore in Morocco. Dominated by a bright blue-and-yellow villa, coconut palms and thick shoots of green bamboo line winding pathways. In huge green pools you'll see bright flashes of streaking orange goldfish, or watch turtles lazing in the sun around the edges. The gardens provide some much-needed downtime for all your senses; a soundtrack of gentle birdsong makes a gorgeous change to the roar of traffic and squeal of moped tyres. Flowerpots in striking shades of neon yellow and orange complete the colour scheme, breaking up the cool blues and greens, so that round every corner is a vivid new surprise.
If you're in Marrakech, make sure you check out this gorgeous oasis of colour – if anything just to give your eyes a break from the monotony of pink-on-pink.
Information
Rue Yves Saint Laurent, off Avenue Yacoud Al Mansour
Entrance: Gardens Dh50, Museum Dh20