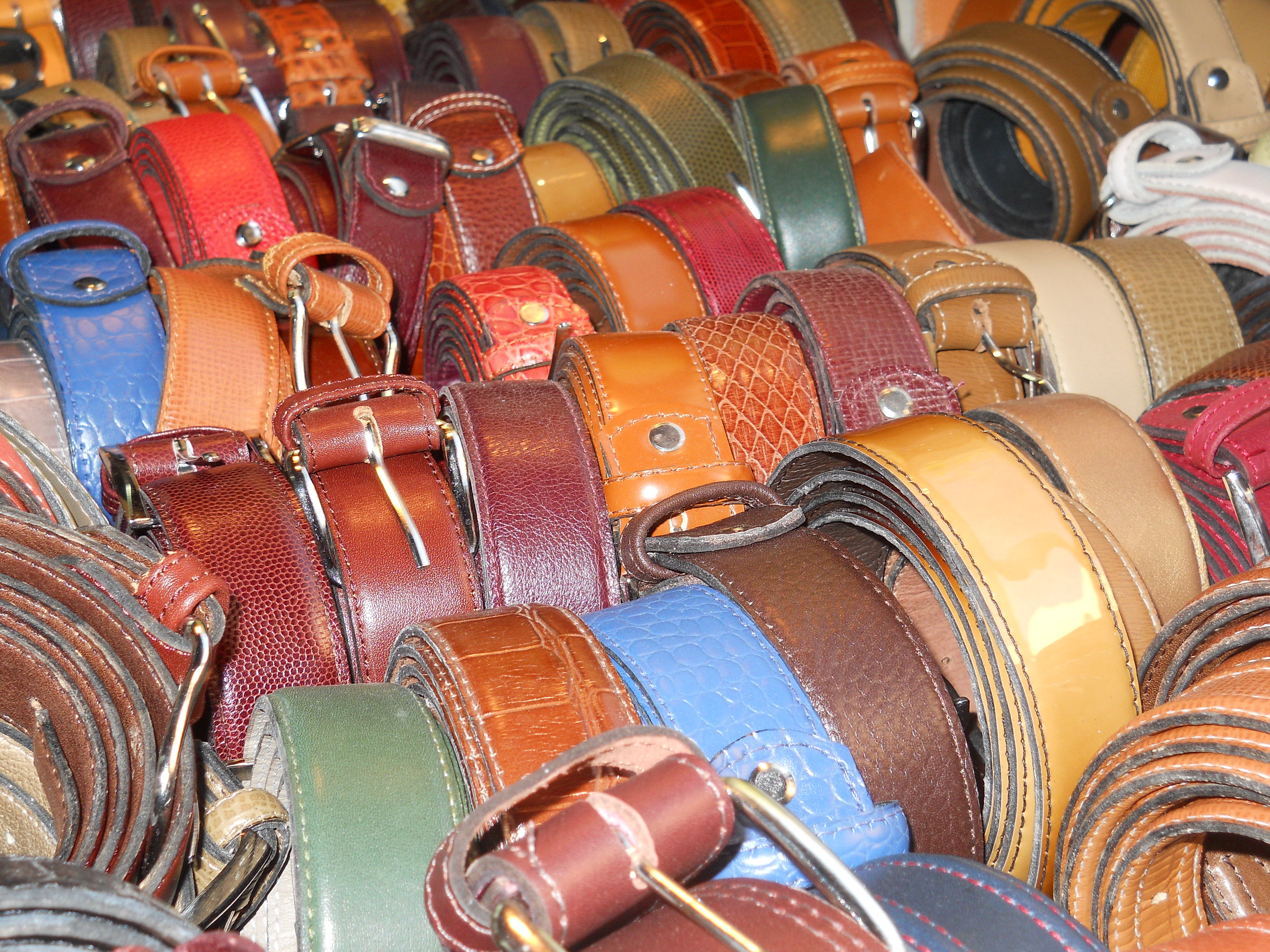 The Ensemble Artisanal in Marrakech is a complex of shops on the edge of the Nouvelle Ville, close to the main square and the Koutoubia Mosque. Although the souqs are an unmissable experience, this is a great alternative for tourists who, like me, find haggling a little stressful. The complex is also very easy to find, with no risk of getting lost in a labyrinth of winding alleyways.
In the Ensemble, you can watch Moroccan artisans and craftsmen creating wooden or leather goods in front of your eyes. I saw two men working on small, guitar-like instruments, and 'helped' a group of women weave traditional berber rugs.
RELATED POST: Ouzoud Falls, Morocco
Prices here are fixed, and you're not expected to barter. You'll pay a little more than you might in the souqs (unless you're a terrible haggler, like me, in which case you may well pay less!) but it's reassuring to know that the producer gets paid directly. It's also a good place to get a sense of what you should be paying in the souqs.
You'll find all the traditional Moroccan crafts you'd expect here; Argan Oil, spices, leather goods – including the quintessential pouffes – beautifully ornamented brass lamps, babouche (Moroccan slippers), handmade rugs and carpets, and wooden crafts like salad bowls and platters. Some beautiful handmade jewellery is also available, as well as typical holiday gifts like fridge magnets and postcards. A few art shops house a lovely array of brightly coloured paintings of Morocco, which make great souvenirs or gifts.
With a peaceful atmosphere and the additional comforts of a small café and toilets, make this a really relaxing alternative to the souqs.
Information
Avenue Mohammed V, opposite Cyberpark 9:30-12:30 and 3-7 Mon-Fri Admission free Tel: +212 525 443505