Some posts on this site contain affiliate links. If you book or buy something through these links, I earn a small commission (at no extra cost to you). Take a look at my privacy policy for more information.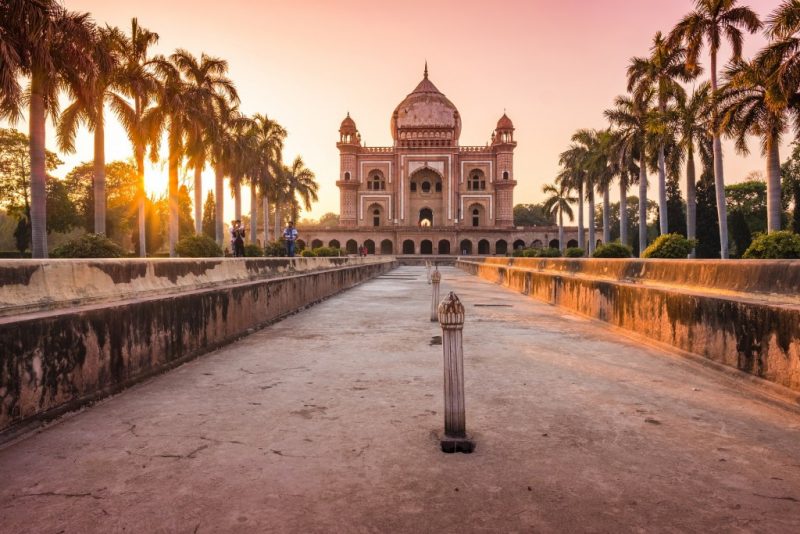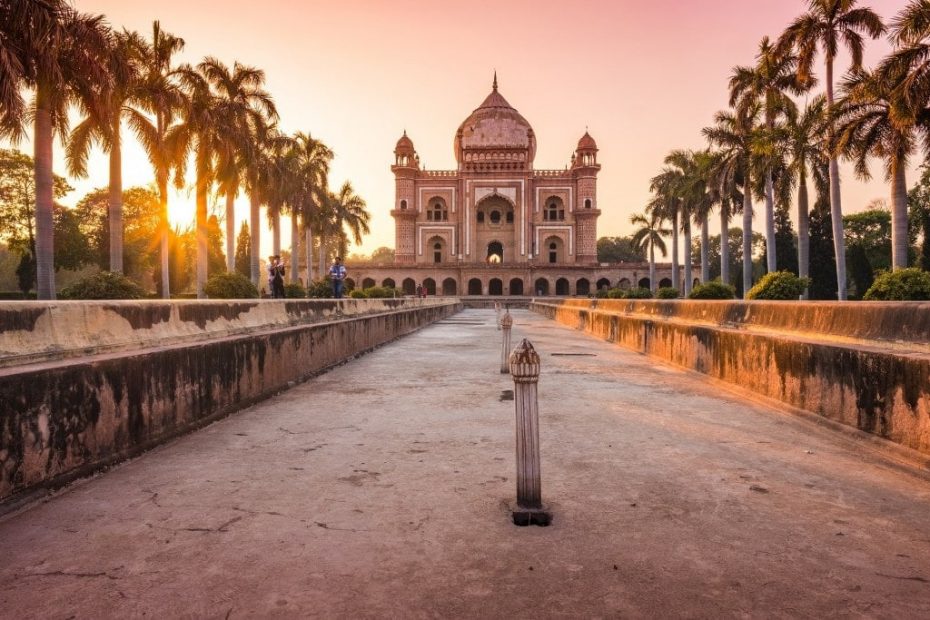 Looking for all the best things to do in Delhi, India? I've visited twice and had mixed experiences with the city. But there is a lot of history, culture, and tasty food to uncover – you just have to know where to look! So, I've teamed up with a local to put together this list of "must-see" attractions.
Delhi is India's capital city and the home of the Indian Government. It's an important place, with lot's of significant historical and religious buildings to explore. Like India itself, Delhi is a city with a chaos of multiple cultures and religions. It's a city full of noise, excitement, and passion. A city where it feels as if anything can happen.
Here's my list of things you must do in Delhi. These should all leave you with some beautiful experiences and memories to write home about…
Top 8 Things to do in Delhi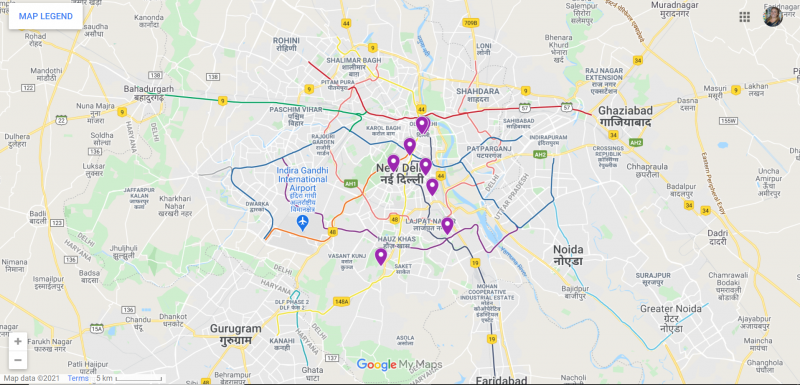 Visit Qutb Minar
Qutb Minar, also spelt Qutab/Qutub Minar is a minaret, a 73 m-high tower of victory. It was built in 1193 by Qutab-ud-din Aibak, immediately after the defeat of Delhi's last Hindu kingdom.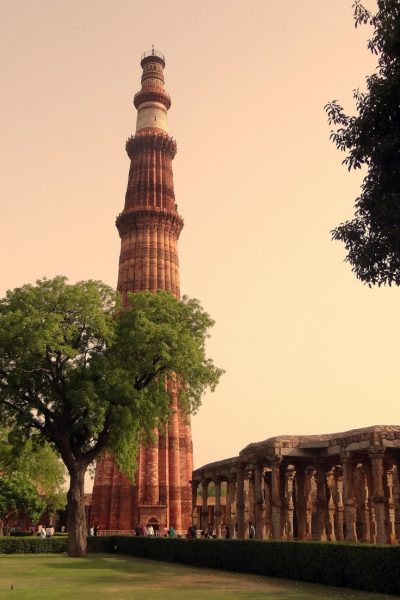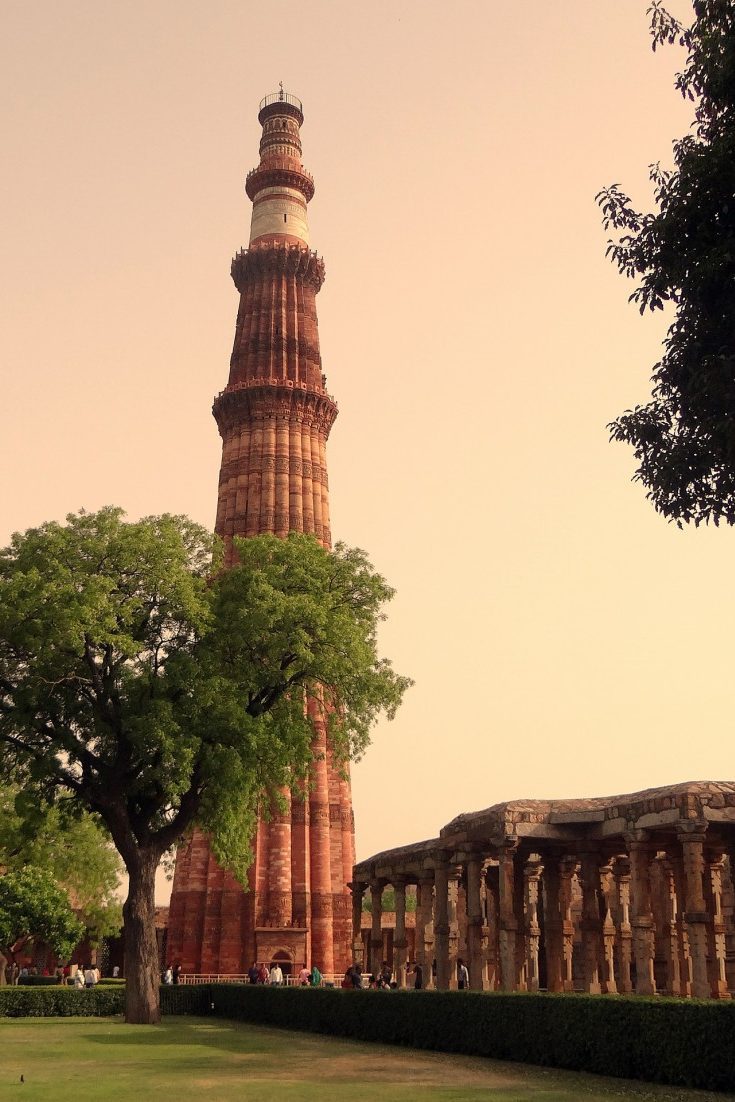 The Minar is a must-visit UNESCO World Heritage Site! It's the tallest brick minaret in the world which displays verses from the Holy Quran. It's also a stunning masterpiece of Indo-Muslim art.
Timings: 7:00 am to 5:00 pm, open all days of the week.
Nearest Metro Station: Qutab Minar.
Night Party at Delhi's Connaught Place
Connaught Place of New Delhi is the largest commercial centre of the region. It is named after the Duke of Connaught and Strathearn.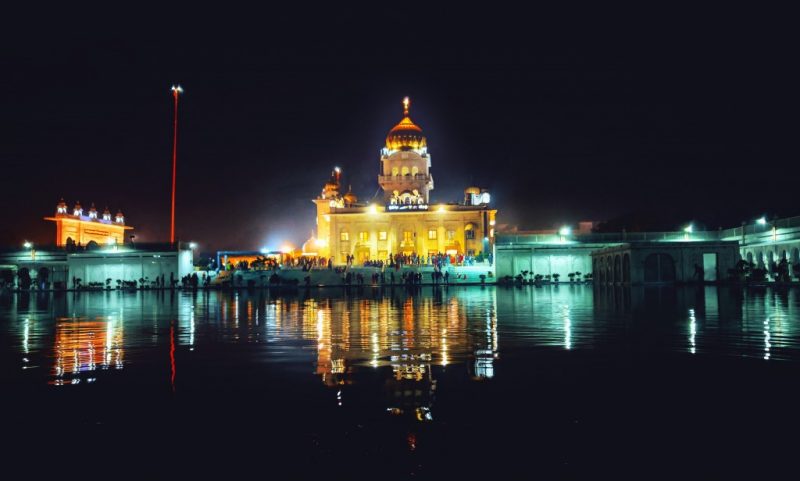 This market complex has many famous international chain shops, as well as many well-known food chains, restaurants and bars. Due to this, Connaught Place is also the best place to experience the vibrant nightlife of Delhi.
The area is instantly recognisable on any map of Delhi. Youll see a big circle in the middle, with radial roads spreading out in all directions. Eight separate roads lead out from Connaught Places's inner circle, consisting of Blocks A to F. Twelve different roads leads out from Connaught Circus, the outer ring, consisting of Blocks G to P.
Due to this unique design, it might feel confusing when you visit for the first time. A map of the area, a mobile phone with a internet access, will be very useful!
How to Get There:
The Nearest Metro Station to Connaught Place is Rajeev Chowk Metro Station. The Station is underground and is an interchange station for Blue Line Metro and Yellow Line Metro. The nearest Railway Station to Connaught Place is New Delhi Railway Station.
Traffic jams are frequent in the area, so metro is highly recommended.
Timings: 10AM to 8.30PM (closed on Sundays)
Experience Jama Masjid
In Old Delhi lies the Jama Masjid mosque. It was constructed in 1650–56 by the Mughal emperor Shah Jahān. Jahān was a noted patron of Islamic architecture who also built the famous Taj Mahal in Agra. The Jama Masjid is another impressive example of Mughal architecture.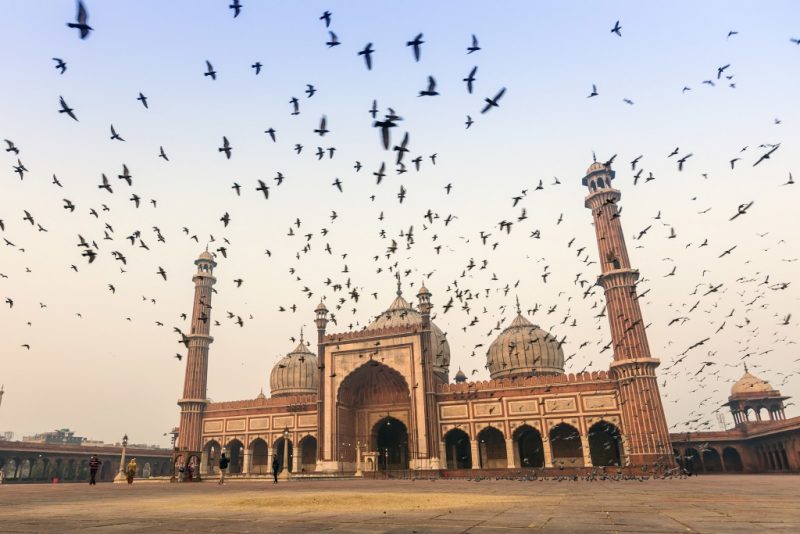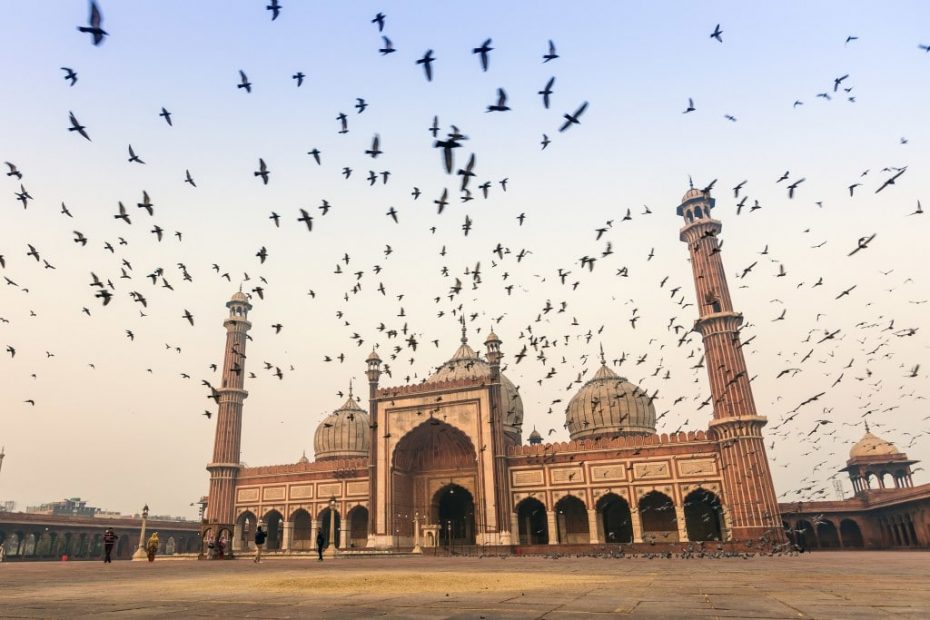 It was built by a workforce of 5000 workers, using red sandstone and white marble. The mosque has three great gates, four towers and two 40 m-high minarets – so it's a very impressive sight! An open courtyard facing the eastern gateway of the mosque can accommodate more than 25,000 people.
The cabinet located in the north gate has a collection of relics of Muhammad (the founder of Islam). These include a Quran written on deerskin, a red beard-hair of the prophet, his sandals, and his footprints embedded in a marble block.
Timings: 7am to Noon, 1.30pm to 6.30pm. Tourists not allowed during prayer hours.
Nearest metro: Chawri Bazaar
Entry Fee: Free (photography 300)
A Walk To Remember: India Gate
India Gate is an Arc-de-Triomphe-like archway in the middle of a crossroad, built as a war memorial. At 138 feet (42 metres) it towers above a busy road on the "ceremonial axis" of New Delhi.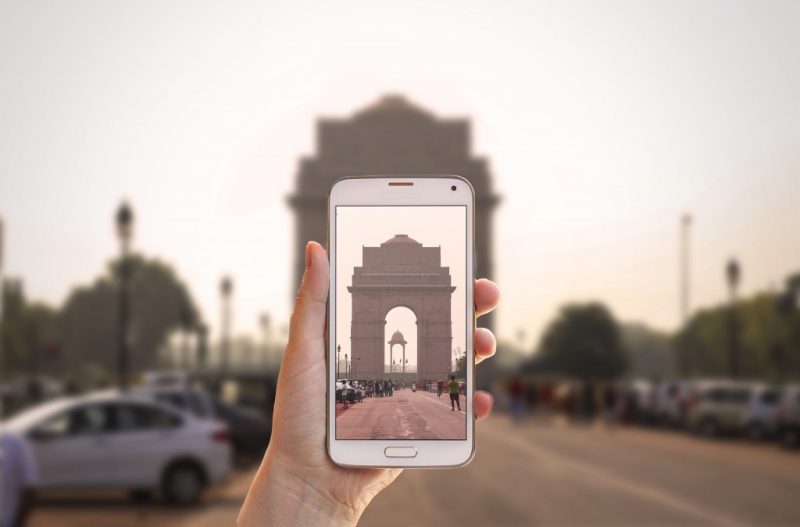 Made up of yellow and red sandstone and granite, the arch commemorates the 70,000 Indian soldiers who lost their lives fighting for the British Army during World War I.
It also has a memorial, the Amar Jawan Jyoti, which was added after India got its independence. An eternal flame burns 24/7 under the arch in order to remind the nation of the soldiers who laid down their lives in the Indo-Pakistan War of December 1971.
After nightfall, the India Gate is dramatically floodlit, while the fountains nearby make a lovely display with coloured lights. On India's Independence day, and Republic day, the monument is lit with the tricolours of the Indian flag.
Nearest Metro: Central Secretariat on the yellow and violet line junction.
Get Inner peace at Lotus Temple
Constructed over six years and opened in 1986, the Lotus temple is built in the shape of a lotus flower (the national flower of India). It was the last of seven major Baha'i temples built around the world.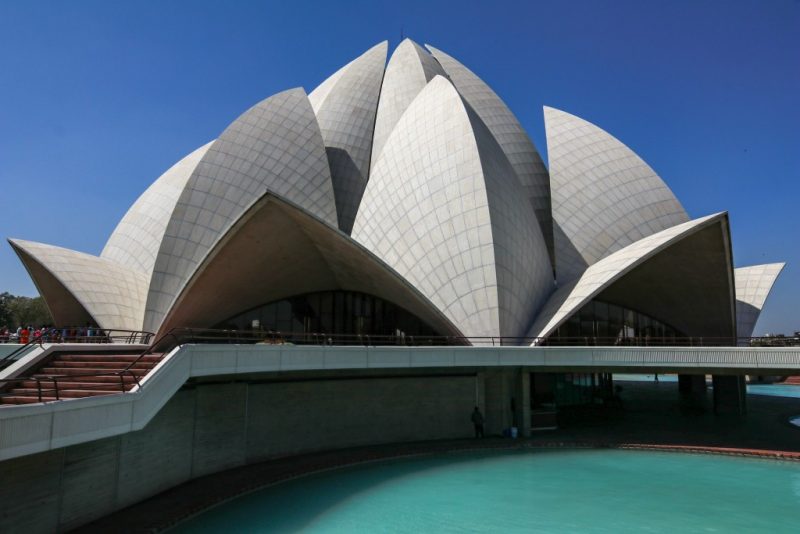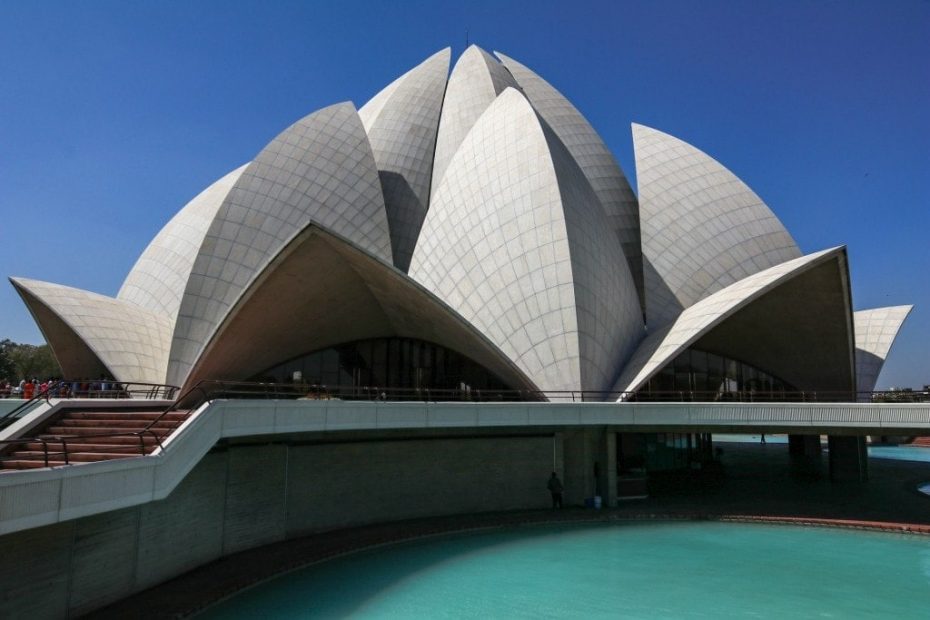 Don't think much by the 'temple' in its name, because the Lotus Temple is open to all, regardless of races and religion. There is no idol to be worshipped inside.
The structure is made up of pure white marble and its lotus structure depicts the symbol common to Hinduism, Buddhism, Jainism and Islam. Visitors are required to maintain silence inside the temple. So, it's an ideal spot to practice meditation and attain peace of mind.
The Bahai Lotus Temple is one of the world's most beautiful religious buildings and definitely one of the best things to see in Delhi.
How to Get There:
The nearest metro station is the Kalkaji Mandir on the violet line. From here you can take a rickshaw or cab.
Entry: Free
Closed on Mondays.
Home to India's Head: Rashtrapati Bhavan
Rashtrapati Bhavan is the official home to the president of the world's largest democracy. This is something you should not miss as a tourist in Delhi!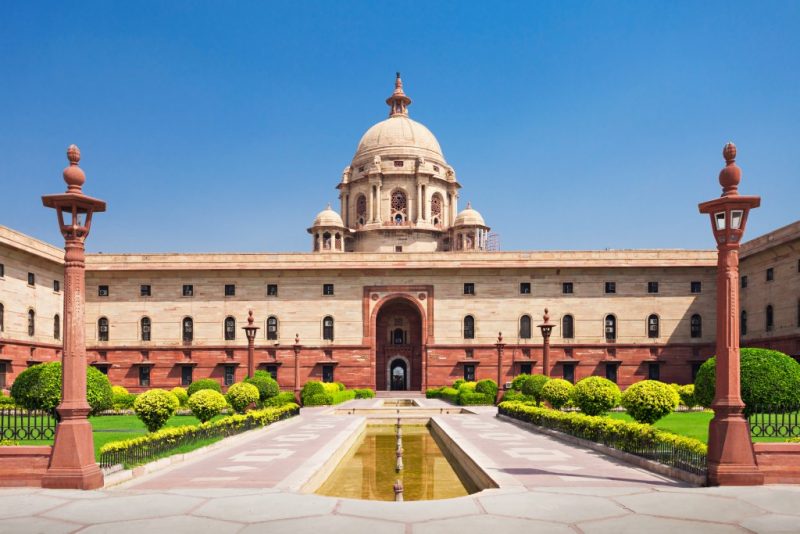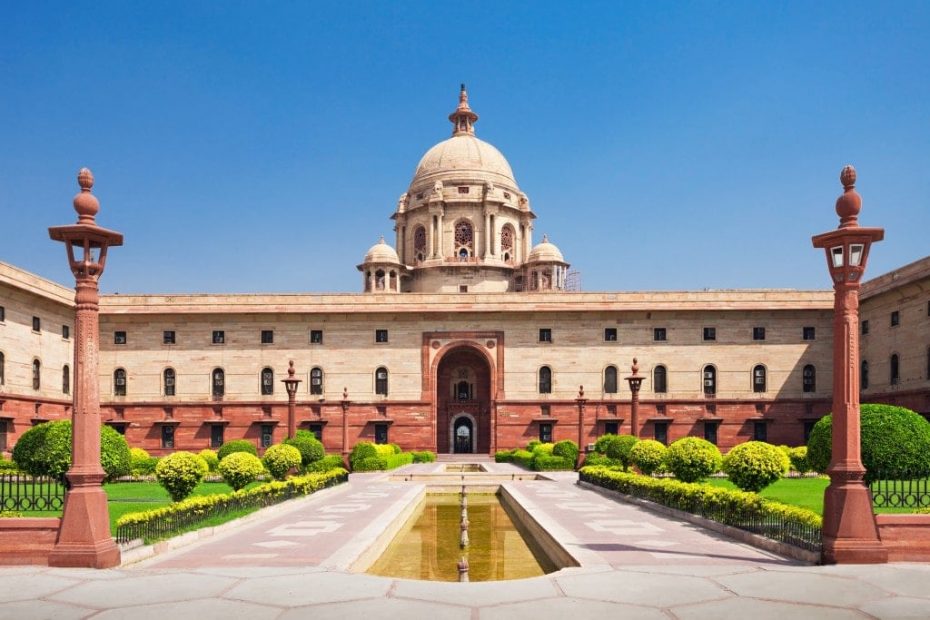 In terms of area, it is the largest residence of any head of state in the world. The main building has 340 rooms and covers an area of 5 acres, spread over four floors.
The famous Mughal Gardens of the Rashtrapati Bhavan cover an area of 15 acres and have vast numbers of flowers. These include a staggering 159 celebrated varieties of roses and 60 varieties of bougainvillaea, as well as many other plant species. As a result, the gardens attract a large number of visitors, both local and foreign.
Shop and taste delicious food in Chandni Chowk
Chandni Chowk (Moonlight Square) is one of the oldest and busiest markets in Old Delhi, India. Why "Moonlight"? Well, the market was once divided by canals (now closed), which reflected the light of the moon.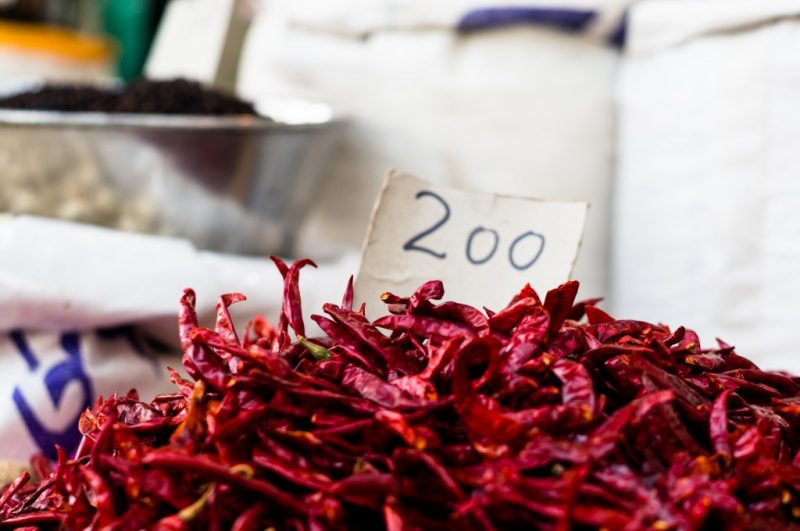 This market has been around for more than three centuries, so it's definitely one of the best things to do in Delhi! Once visited by merchants from Turkey, China, Holland, and more, this is now a famous spot to taste local Indian street food. You'll find thousands of varieties of delicacies and sweets.
You should not miss a visit to Paratha Wali Gali. This lane is home to a number of small restaurants specializing in paratha (an Indian-style flatbread). Some of these establishments date from as long ago as 1875–1886.
The best way to tour this place is by cycle rickshaw. If you want to explore the Chandi Chowk by walking, keep in mind that it can be very crowded.
How to get there: Take the metro to Chandni Chowk metro station.
Bring your soul to God at Nizamuddin Dargah
Nizamuddin Dargah is the dargah (mausoleum) of one of the most famous Sufi saints, Khwaja Nizamuddin Auliya (1238 – 1325 CE). This dargah is visited by people from all walks of life, to seek the blessing of God.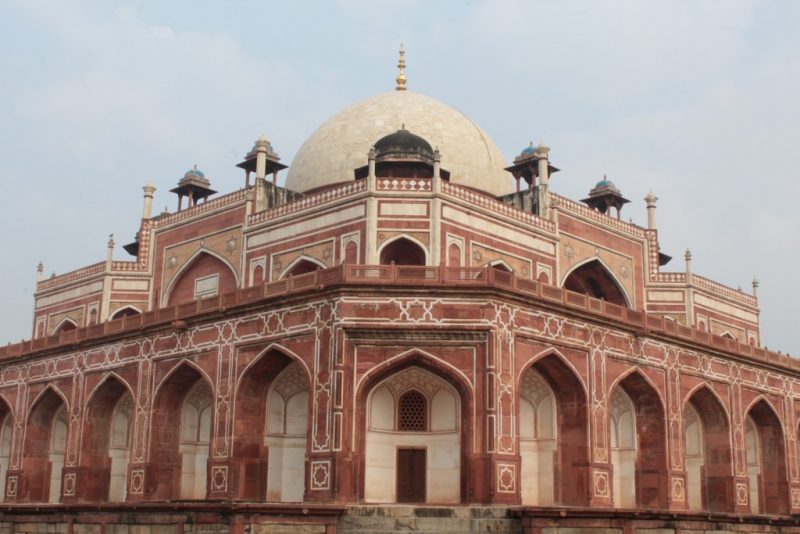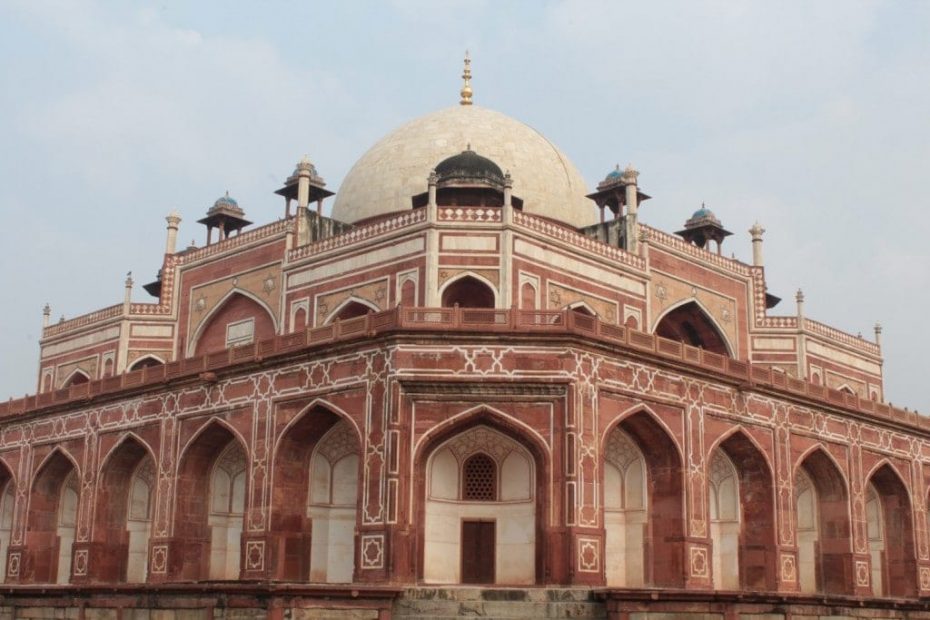 Women are not allowed to go beyond the outer verandah. Instead, they can peek through the jali (lattice screens). Inside the dark chamber, the grave of the great saint lies draped with chadar and rose petals. Because it's a holy place, visitors are expected to dress modestly and be fully covered.
On Thursday evening, Qawwalis (a kind of soulful Sufi music) are sung at the Dargha of Nizamuddin, which will send ripples across your soul. People tie threads on the intricately designed marble jhaalis, making wishes, while others read the Holy Quran.
Timings: 5am to 10.30pm
More Info and Further Reading
Delhi has a world-class metro system, which is fast, comfortable, and easy enough to navigate. So throughout this post, I've used the metro as the recommended way to get around to the best things to do in Delhi!
Below, you can find links to some of my other posts and videos about India…
How to Haggle at Indian Markets
24+ Tips for Solo Female Travellers in India
Best Destinations in India for Solo Travellers
Would you add anything else to this list of things to do in Delhi? Scroll down to leave a comment!
Pin This Post!