Some posts on this site contain affiliate links. If you book or buy something through these links, I earn a small commission (at no extra cost to you). Take a look at my privacy policy for more information.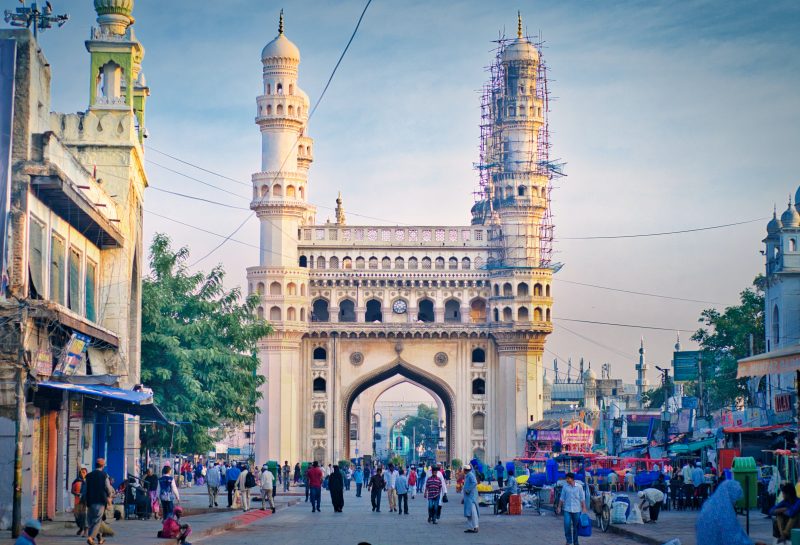 Hyderabad is the capital of Telangana and the fourth most populated city of India. It has a population of over 6.9 million people. It is the 5th largest city among the GDP contributors of India.
Hyderabad is a city of contrasts, it has its own charm with its Old City (Charminar Side), Hitech City( Cyberabad) and the areas which are lying between old and new. It is also called 'The City of Nizams'.
When to visit Hyderabad?
If you are planning to travel to Hyderabad, avoid May to July as this is the month of summer and the weather in Hyderabad is extremely hot at this time. From August to October, the weather stays quite pleasant.
So, the best time to travel to Hyderabad is in winter: i.e. from the start of November till the end of February as the weather during this time is quite pleasant and you can also go out for shopping and sightseeing. As this is the winter season, you should carry some winter clothes as well with you but during this time Hyderabad has pleasant cool weather.
How much does it cost?
If you are travelling to Hyderabad, book your flight tickets as early as you can and also try to book online. Look for the Air India ticket price as they are usually quite low than the others and also provide good value for your money.
But also, there are many ways to travel to Hyderabad. It is connected to all metro cities by road so you can travel by road as well. Hyderabad is also well connected by rail networks with all the cities. If you want to travel inside Hyderabad, it has a very good and seamless transport system, you can use them and cab services are also available.
The city is also not very costly to stay as well; the average cost of one person is around 2,000 rupees including food and lodging. Many people worry about the availability of internet connections during a travel to any other country. But you don't have to worry about this as every part of Hyderabad has a very good internet connection. Some people also think that they need to change their sim during travelling but Hyderabad is located in India, so you don't have to change your sim if you have an Indian sim and also travelling from another state or city in India.
Places You Can Visit In Hyderabad
1. Ramoji Film City: It is on the outskirts of Hyderabad. According to the Guinness Book of World Records, Ramoji Film City is the biggest film studio complex in the world. It spreads over 2500 acres and accommodates 20 films at one time.
2. Durgam Cheruvu: It is one of the most picturesque lakes in Jubilee Hills which once was the water source of Golconda Fort. It is quite a nice and vibrant place for boating, camping and trekking.
3. Charminar: It is located in Old Hyderabad, it is the most famous and important landmark of Hyderabad as well. The Charminar was built by Quli Qutub Shah to signify the foundation of Hyderabad. Everyone who comes to Hyderabad visits Charminar and also go for shopping at 'Laad' or 'Chudi' Bazaar which is spread around Charminar.
4. Golconda Fort: Golconda Fort is a massive fort which is 9 km away from the main city whose ruins are still standing and displaying the rich history and untold story of the city. It is heard that this is the place where the mighty Kohinoor Diamond was kept. At night amazing lighting and sound shows are organized.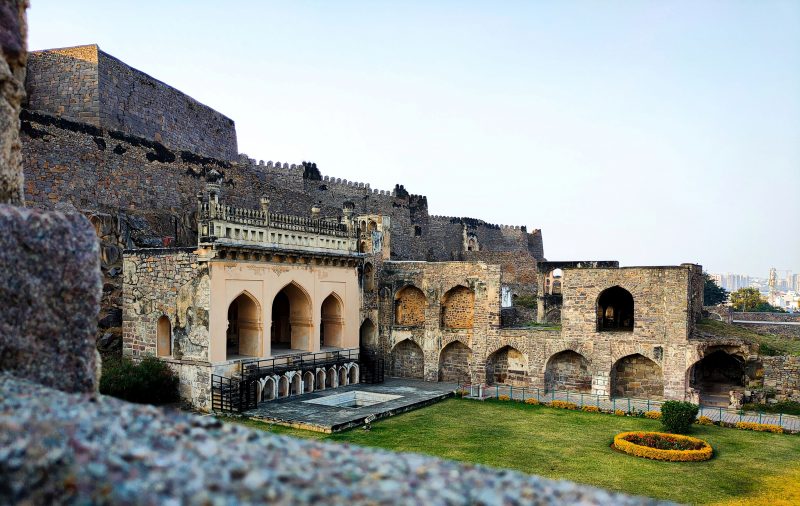 5. Hussain Sagar Lake: Located on Neckless Road which is 5 km away from the city, it is one of the largest man-made lakes which is situated in the city of Hyderabad. It is known for the statue of Buddha which is standing right in the middle of the lake.
6. Chowmahalla Palace: It is located in Old Hyderabad, once was the official residence of the Nizam's who reign that time. This building is known for its unique artworks, windows and detailed curved designs of that time.
Healthcare Services In Hyderabad
The healthcare services in Hyderabad are improving day by day. The city has more than 50 government hospitals, 300 charity and private hospitals, over 194 nursing homes that provide more than 15,000 beds. Above 4,000 private clinics are also in the city. Still, numerous hospitals, clinics and nursing homes are growing all over the city. There are almost more than 3 medicine shops at all corners of the streets some are 24 hours open.
What to eat in Hyderabad?
Hyderabad is known for its traditional Mughal and Nawabi cuisine. Here you can also get some very South Indian dishes as well. The Hyderabadi Biryani is the most famous and highlighted food item all around India, people love to eat Hyderabadi Biryani. There are also some more famous food items as well like Haleem, Nahari, Pathar Ka Ghosht, Irani Chai, Falooda and much more, these dishes are also quite unique and good in taste. Everyone should try these dishes as well apart from Hyderabadi Biryani which is a must-have.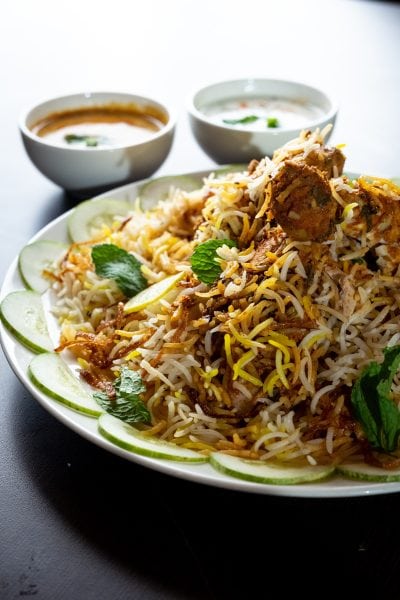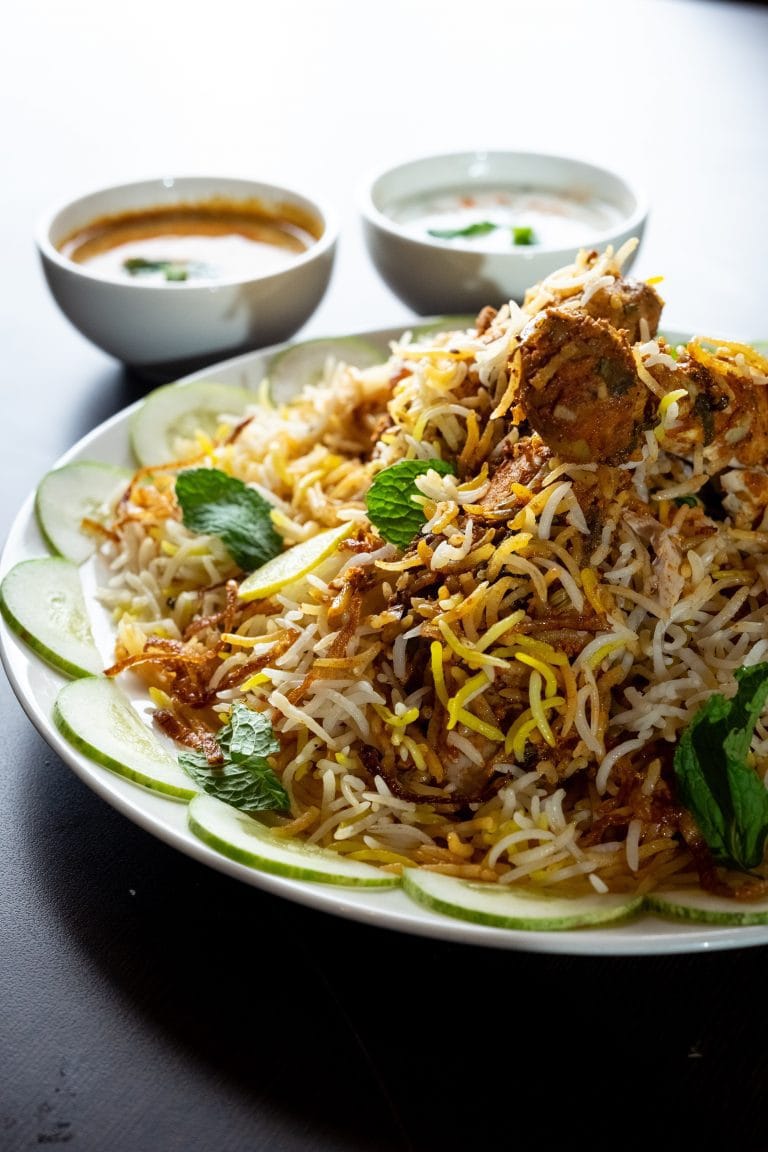 As it is one of the famous cities when it comes to tourism in India, there is no shortage of accommodations in Hyderabad. There are some beautiful and luxurious hotels which you can try, some of them are
Radisson Blu Plaza Hotel
Taj Deccan
ITC Kohinoor
Hotel Trident
Hyatt Place Hyderabad
These are some of the few famous and luxurious hotels in Hyderabad; there are also some good budget hotels as well if you wish to go in for a lower budget option.
So these are some basics things which you should know before your first trip to Hyderabad. It is a very beautiful city with lots of traditions and the people here are nice, joyful and friendly as well. It is among the safest cities in India to travel with families and females here can safely move around this city with full freedom. This is one of the best cities to travel to in India.