Some posts on this site contain affiliate links. If you book or buy something through these links, I earn a small commission (at no extra cost to you). Take a look at my privacy policy for more information.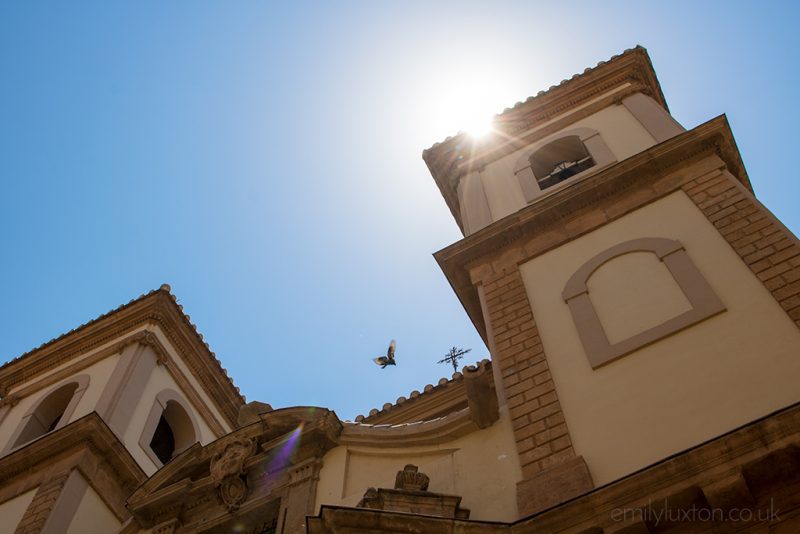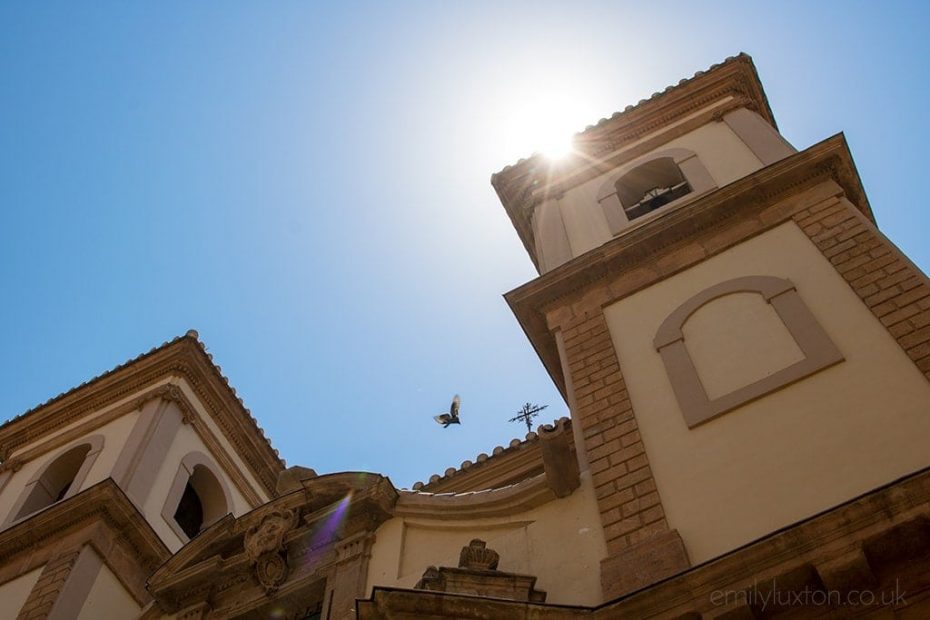 Europe is often considered a fairly expensive continent to travel. However, there are plenty of more affordable destinations across the continent. Eastern Europe, in particular, is known for having some cheapest countries to visit in Europe. But even some of the more popular destinations offer plenty of opportunities for budget holidays.
Thanks to the vast array of budget airline routes, it's easier than ever to reach the more affordable destinations in Europe. So I've teamed up with some awesome bloggers from around the continent to bring you this list of budget destination ideas.
Whether you're backpacking Europe or looking for an affordable luxury break, travelling this continent doesn't have to break the bank. A bit of research when planning your Europe trip can go a long way. Shop around, keep an eye out for the best deals, and read up on money-saving tips.
And, of course, look got some of the cheapest countries to visit in Europe for your next budget holiday!
Cheapest Countries to Visit in Europe
I spoke to travel bloggers from around Europe, including many locals, to put together the following list of the cheapest countries to visit in Europe. I don't really like the word "cheap", as really it's all relative. But these are certainly some of the most affordable places to visit in Europe from the UK.
RELATED POST: 33 Hidden Gems in Europe
1. Georgia
Recommended by: Emily from Wander-Lush
There are few destinations in Europe where you can stretch your dollar further than Georgia. Tourism is taking off in the former Soviet Republic, and travelling in Georgia has never been safer or more affordable.
Georgia's greatest virtue is its natural beauty, which is completely free to enjoy. Hiking in the Caucasus mountains (Svaneti is a popular choice), biking around the Javakheti lakes and if it's the right season, skiing, are among the top things to do.
Intercity marshrutka buses cost between 0.50 cents and 5 Euros depending on the journey. Car hire is also incredibly cheap if you opt for a local company. The accommodation of choice is family-run guesthouses, which offer cosy private rooms and a generous home-cooked breakfast for around 20 Euros/night.
Even the capital, Tbilisi, is affordable. Expect to pay around 15 Euros for a restaurant meal for two, and a couple of Euros for a glass of local wine.
2. Malta
Recommended by: Michael, The World Was Here First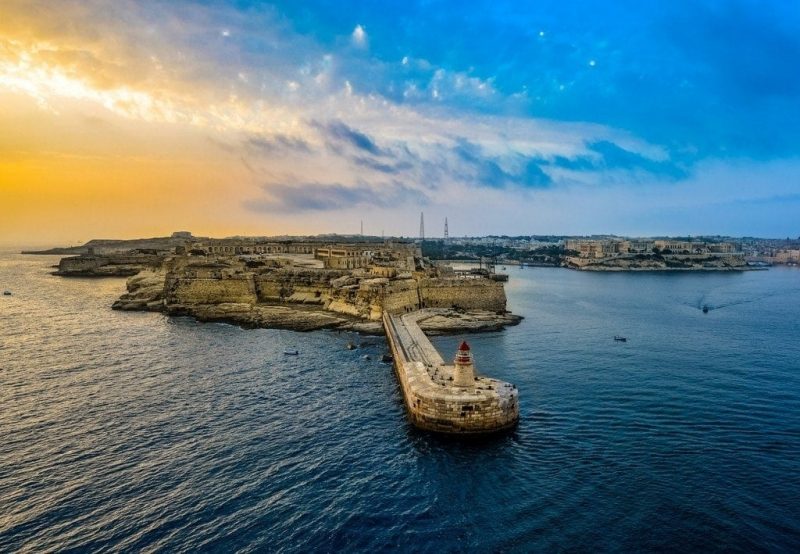 A great affordable country to visit in Europe is the island nation of Malta. While you can certainly have a luxurious stay here, you'll find prices in Malta very reasonable if you want to visit on a budget.
If you love travelling to experience the local cuisine, visitors will find great value at many mid-range and high-end restaurants offering delicious fresh food. Similarly, drink prices are quite reasonable with many bars and restaurants offering happy hour specials.
If visiting on a budget, it's best to avoid staying and eating in the capital of Valletta as prices are higher there. Travellers can save the most if they choose to stay a little bit away from the coastline on the main island or by choosing to stay on the smaller island of Gozo.
A budget of €65-70 per person per day for couples who want an occasional splurge is reasonable.
3. Bulgaria
Recommended by: Bilyana, Owl Over The World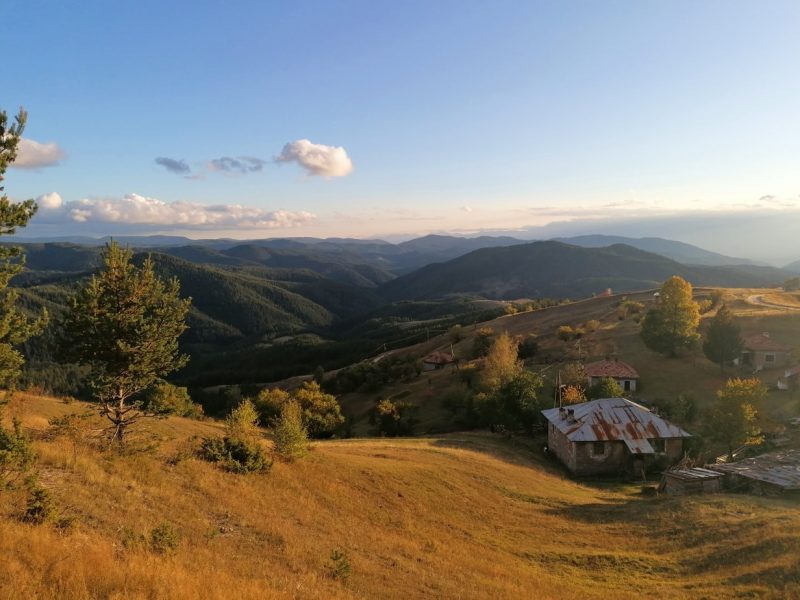 When telling people about Bulgaria, I always highlight how budget-friendly destination the country is, and how much you can see and experience without spending too much.
In Bulgaria, you can easily find great, luxurious hotels for about £45 per night, or dine at fine restaurants for as little as £25-30 GBP for two people. On top of that, some of the best things to see and do in Bulgaria are absolutely free! That includes monuments, national parks, museum cities, and festivals.
Among all the beautiful places to visit in Bulgaria, the most affordable ones are in the Rhodopes region and in the North of the country. However, by the UK's standards, even big resorts are very affordable. Many people are coming to the famous party resort of Sunny Beach, but this is the last place that I would recommend visiting. Instead, head to the South or North of the Black Sea Coast and checkout Sinemorets or Balchik.
If you're into winter sports, you'll love to come to Bulgaria. In Bansko, one of Europe's top ski resorts, a day pass costs £32!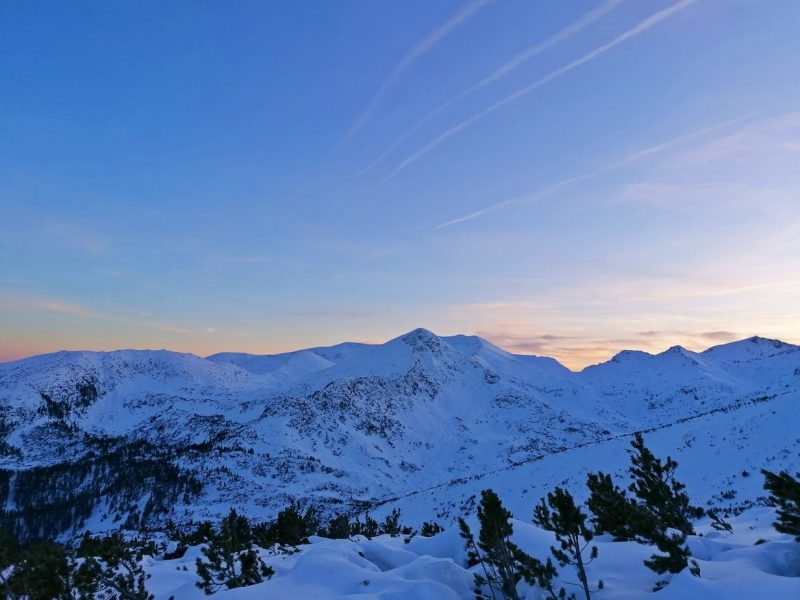 4. Portugal
Recommended by: Sarah, CosmopoliClan
Its abundance of natural beauty makes Portugal a beloved European holiday destination. Unfortunately, most visitors don't venture beyond the golden Algarve beaches. Yet travelling deeper, leaving behind the crowds and the sweltering heat, allows you to discover so much more while making your money go further.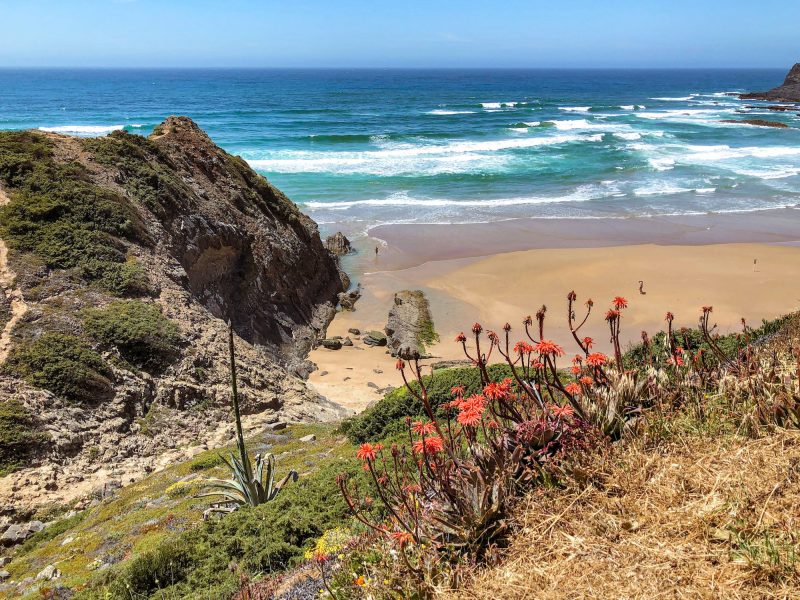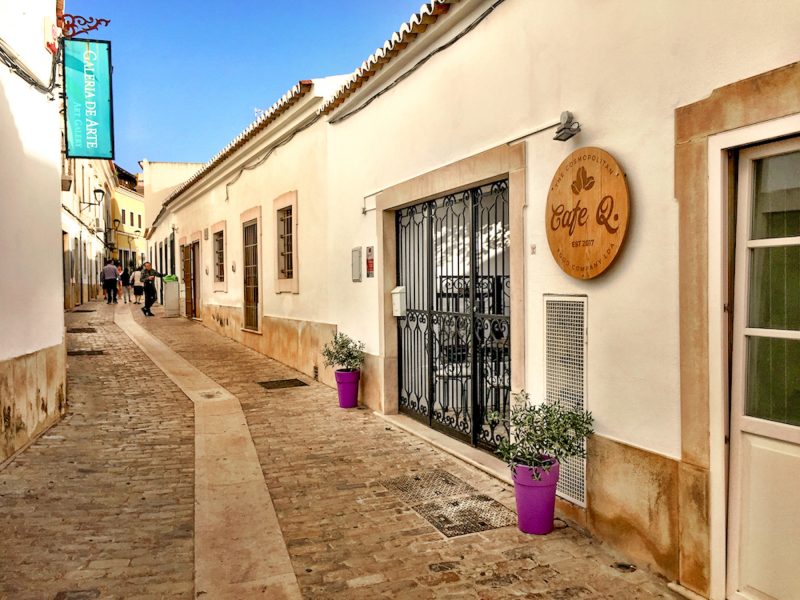 From the lagoons and deserted beaches of Portugal's Ria Formosa Nature Reserve to the rolling wildflower-dotted sand dunes of the Southwest Alentejo and Vicentine Coast Natural Park and from the mountainous green lands of the Azores to the adventurous trails meandering Peneda-Gerês National Park, the natural diversity is breathtaking.
You can find highly affordable lodging and inexpensive food in the white-washed villages and interesting towns along the way. Cosmopolitan cities such as Lisbon, Porto and Funchal are just as budget-friendly thanks to a vast range of accommodation and dinner options. This affordable European destination offers the perfect blend of adventure, relaxation and culture
5. Croatia
Recommended by: Ilse, Digital Travel Couple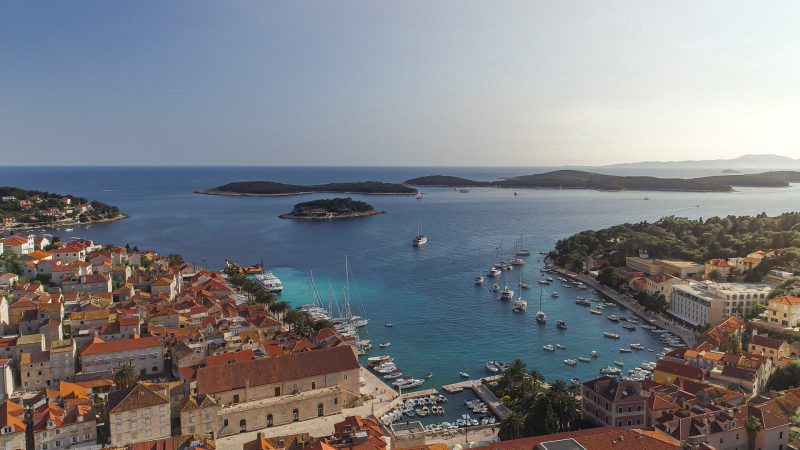 Croatia can be a perfect European budget destination. With cheap flights departing from many European cities, you can book a return ticket to Croatia for less than €100.
The costs depend per season of course. May and September are both shoulder season months with lower prices than normal. But from October – March, which is the official low season, you will find the lowest prices.
An average private room costs around €20 – €30 and transport can be done by bus, ferry or rental car if you want to have some more flexibility. An average daily budget for Croatia is around €45 – €50 including accommodation.
If you rent a place with a kitchen you can save on going out for lunch and dinner. Groceries are the same price as anywhere else in Europe but restaurants are relatively inexpensive. This provides a good base for travelling on a budget in Europe!
6. Slovenia
Recommended by: Nichola, Globalmouse Travels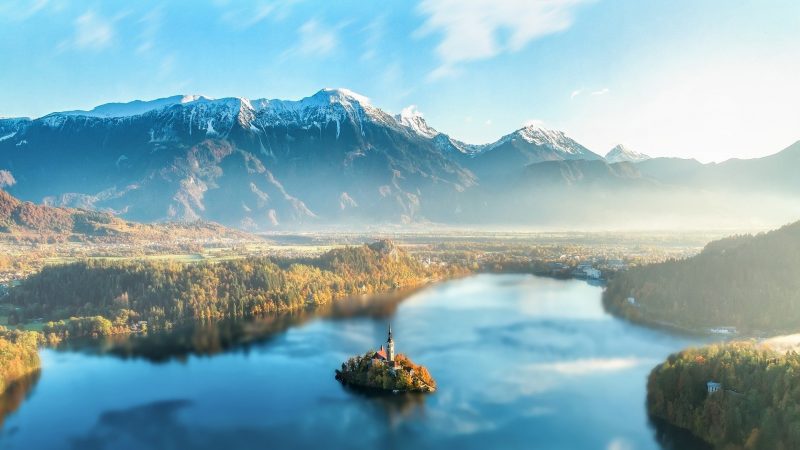 Slovenia is perfect as a destination for an affordable trip, the prices here are significantly lower than its surrounding neighbours, so this is one of the cheapest countries to visit in Europe.
Ljubljana is an overlooked capital city and is beautiful and packed full of history. Best of all the relative lack of tourists means prices for attractions and historic sites are much lower. Eating out, in particular, is so well priced throughout Slovenia. On our trip through Europe, we found the street food in Slovenia was the cheapest we'd come across!
Don't miss Slovenia for a winter trip either. If you're looking for the best ski resorts in Europe for families or couples, Slovenia is well worth considering. Beautiful resorts like Kranjska Gora boast prices significantly lower than its French and Austrian counterparts.
7. Lithuania
Recommended by: Stella Jane, Around the World in 24 Hours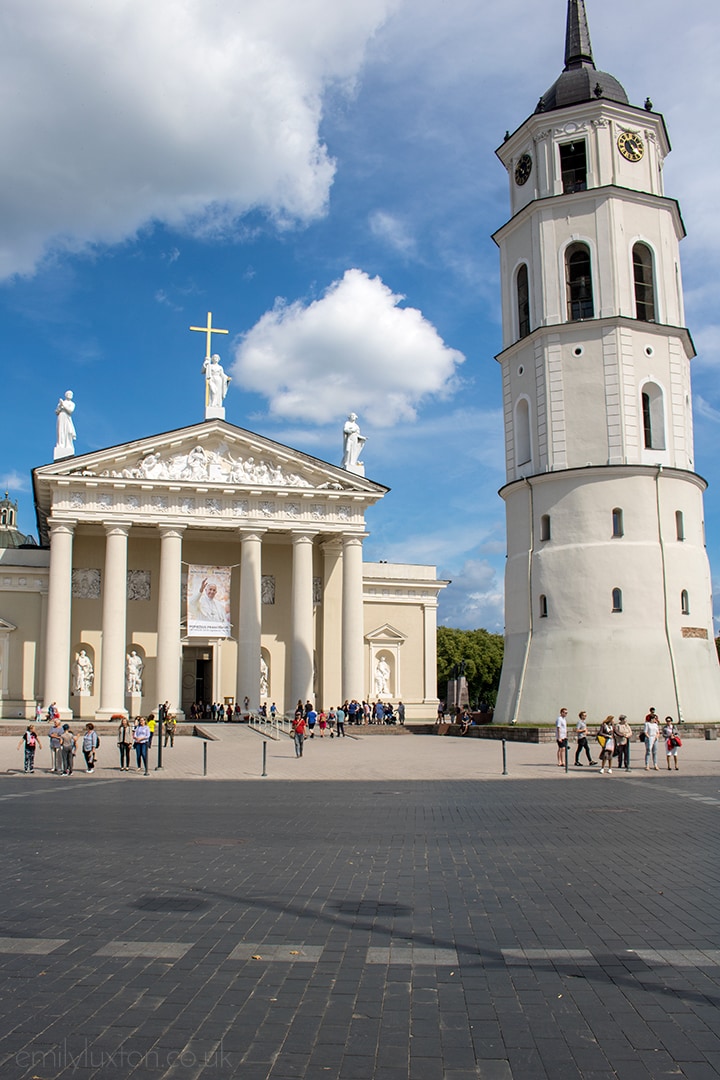 Lithuania is a small but fascinating country and the perfect affordable European destination. The capital city, Vilnius, has stunning architecture, great street art, and delicious food for a fraction of the prices in many other European capitals.
Vilnius offers several pay-what-you-wish walking tours of both the historic district and the old Communist buildings. You can spend a lovely afternoon walking to the Three Crosses, which costs absolutely nothing. Vilnius also has a top-notch gourmet restaurant, Amandus, for about a third of what you would pay in a city like London or Paris.
Kaunas, Lithuania's second-largest city, is just as affordable and interesting. It also has a vibrant street art scene, a beautiful Old Town, and the famous Liberty Boulevard, all of which cost nothing to visit. In fact, it's possible to take an amazing trip to Lithuania without spending a single penny on attractions!
8. Spain
Recommended by: Joanna, the World in my Pocket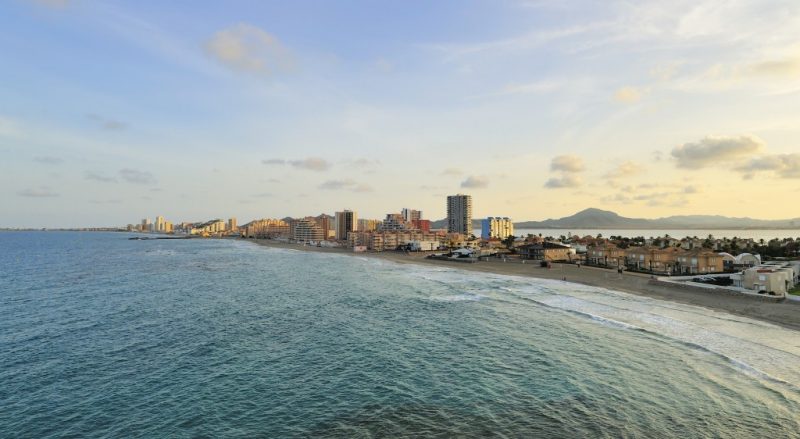 Spain is one of Europe most popular budget destinations, with millions of tourists choosing to spend their holidays here every year. One of the most popular destinations for tourists is Costa del Sol, in Southern Spain.
From all the airports around Andalucia, the cheapest one to fly to is Malaga, to which you can easily find flights for around £50 return with Ryanair, Easyjet or Norwegian. Malaga Airport is a 15-minute ride from the city. You can book a cheap transfer with Solhop and have a smart driver waiting for fo you at the airport.
Because there is so much competition among the thousand hotels in Southern Spain, you can book four- or five-star hotels for much less money than anywhere else in Europe.
For example, during one of my recent trips to Granada, I paid 70 euros for two nights in the four-star Barcelo hotel located in the centre of the city. Food in Andalucia is very affordable as well, with a three-course meal for two, with wine, in a restaurant, priced at around 40 euros.
Don't forget to check the latest info before you fly, as you may need to complete the Spain health form prior to your travels.
9. Hungary
Recommended by: Angeline, Go Around Philippines
Hungary is one of the cheapest countries to visit in Europe. Here, you'll find rich folk traditions still thriving yet also cosmopolitan enough with its vibrant nightlife and youthful crowd.
Its capital city – Budapest, is a delightful combination of two historical cities lying opposite each other over the Danube River. Buda shows its historical Buda castle and Pest's side is flanked by the imposing Parliament building, busy streets and other buildings which still retain their centuries-old architectural heritage.
While all of these places filled the city, the countryside is also a charm with even older traditions and the local's passion for winemaking and tasting. In Budapest, I was able to have a bowl of spicy goulash from $4-5 from a local restaurant.
You'll find even fast-food dishes are also very affordable, from $3-4 dollars. Make sure to try palinka – as locals drink this before meal so cleanse their palate. Hungary is an awesome place to visit for a holiday and an affordable one at that.
10. Cyprus
Recommended by: Baia from Red Fedora Diary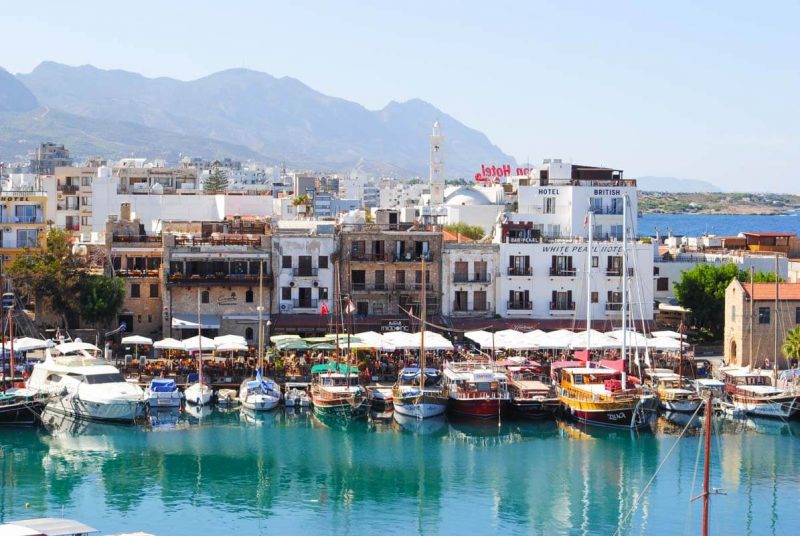 If you're looking for affordable holiday destinations in Europe, consider spending your vacation in Cyprus. Rich in history, the country boasts gorgeous castles, the pristine shore of the Mediterranean, delicious cuisine, and warm weather conditions to name a few.
Prices here are similar to other mid-range European destinations. Transportation, food, and accommodation prices can range between 20-50 Euros depending on the city and what kind of a traveller you are, but it can definitely get cheaper. Inner-city bus tickets cost around 7 Euros round trip while dining out can be as low as 4-6 Euros.
And even more affordable is Northern Cyprus, a de facto state administered by Turkey, because of the devaluation of the Turkish Lira against Euro or US dollars. Despite the political situation, travelling here is absolutely safe, while there are plenty of things to do in Kyrenia, the main city of the region.
11. Albania
Recommended by: Arabela, Spicy Travel Girl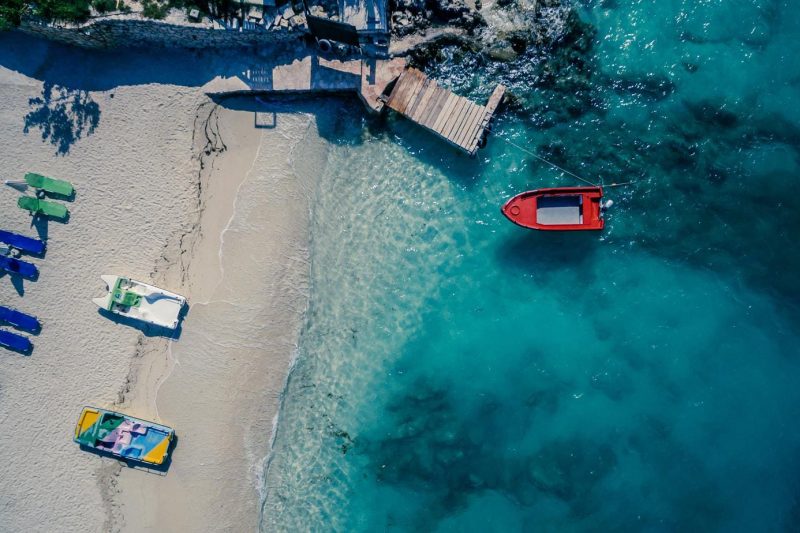 Albania is one of the cheapest countries to visit in Europe and a unique choice for every type of traveller. Whether you're looking for crowd-free sand beaches with turquoise water and a hike in the country's beautiful mountains for a fraction of the prices you'd pay in other countries, Albania will never disappoint you.
You can book entire apartments in Tirana for half of what you would pay at hostels in western Europe and take intercity buses across the country for nothing more than some spare change. Food prices are so low that you can enjoy a full BBQ feast for less than ten pounds! And most importantly, locals in this yet-to-be-discovered holiday destination are so hospitable that sometimes they might even surprise you with gifts!
12. Greece
Recommended by: Elena, Passion for Greece
Greece is a beautiful country with hundreds of destinations which cater to all tastes and budgets. Other than the islands of Mykonos and Santorini, which are considered to be very expensive for Greek standards, this country offers endless holiday destinations for those seeking a low-budget getaway. The major cities like Athens and Thessaloniki are particularly affordable, but there are also plenty of islands to explore whatever your budget.
The largest of the Greek islands, Crete is an example of such. Known for its captivating sceneries, diverse and delicious cuisine, exotic beaches and diverse landscape, archaeological sites and authentic hospitality, this island is definitely one of the most alluring destinations in Greece.
Crete at the same time is a low-budget friendly destination for Greek and for foreigners alike in terms of accommodation and food options. In any prefecture you choose to stay, Heraklion, Chania, Rethymno, or Lasithi, you can find a range of good hotels or Airbnbs to rent for a week or more at low prices and exceptional service.
13. Poland
Recommended by: Or, My Path in the World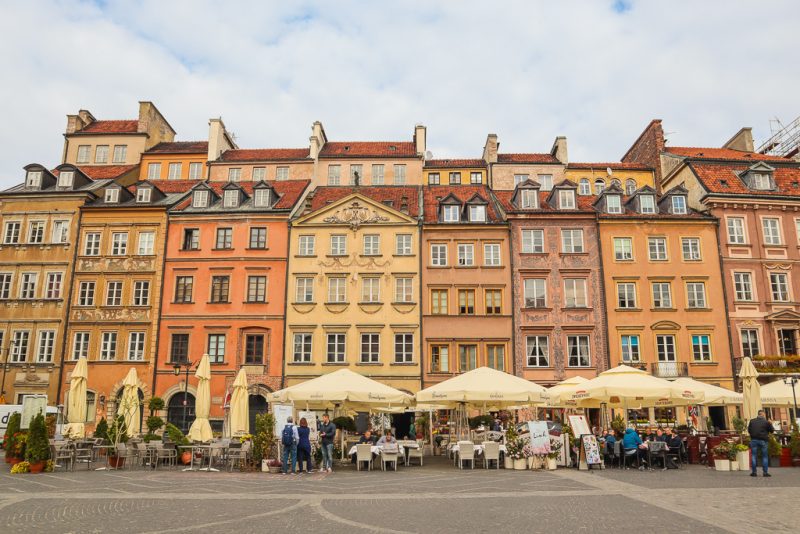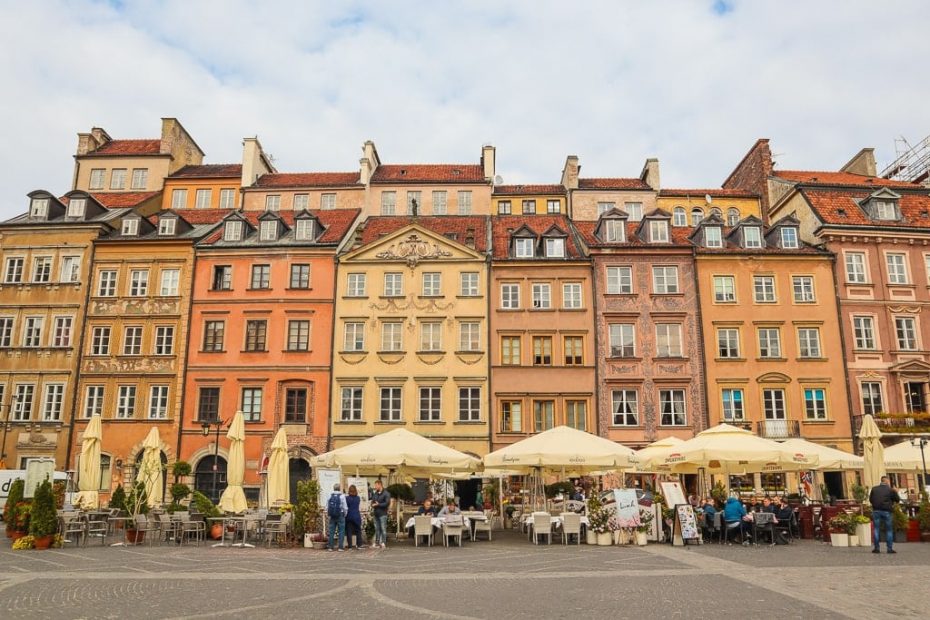 Whether you're looking to go on a city break, visit charming small towns, take a road trip full of nature, or have a beach vacation, Poland is a budget-friendly country that has it all.
Poland is a part of the EU, but the local currency is Zloty (PLN), and £1 is worth about 5 Zloty. In big cities, you can find a central private double room or a fully equipped apartment for less than £25 per night, and in the countryside, the prices can get as low as £10! As for the food, it depends on the type of eatery, but even in big touristy cities, you can have a full meal for less than £10. Also, many attractions are free to visit.
From gorgeous cities like Gdansk and Warsaw to natural beauties like the Tatra National Park to resort towns like Sopot, you can enjoy the diversity of Poland without breaking the bank.
14. Serbia
Recommended by: Chrysoula, Historic European Castles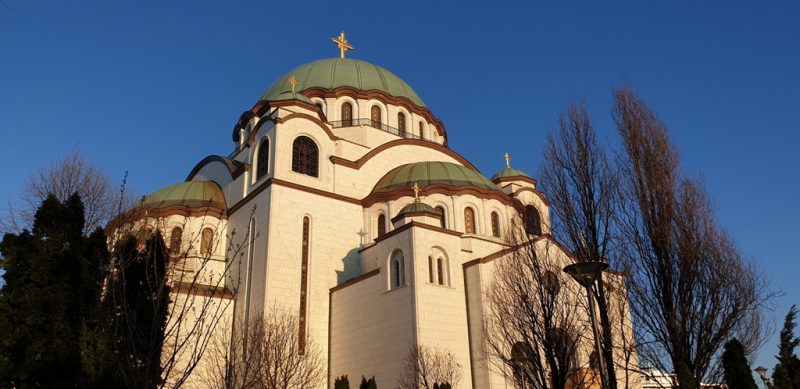 Serbia is often regarded as one of the cheapest destinations in Europe for a weekend break or summer getaway. With meals in a restaurant costing as little as €10 per person (cheaper for takeaway snacks), beers costing €1.5-2, and coffee just €1, you can see why it's a popular budget getaway. The average price for a 4-star hotel is around €80 a night.
If those prices weren't enough to lure you into booking a trip to Serbia, perhaps some of the things to see and do will help. Belgrade has a wealth of attractions such as the Kalemegdan Fortress and park, the Church of St Sava, the cafes and shops of Dorćol, and the Nikola Tesla Museum . Nearby, there's also the Ada Ciganlija lakeside beach, the nearby suburb of Zemun, and Avala mountain.
Alternatively, there's the second city, Novi Sad. Here you can explore Freedom Square, Bishop's Palace, and Novi Sad Synagogue, many of which are free to visit.
15. Latvia
Recommended by: Coni, Experiencing the Globe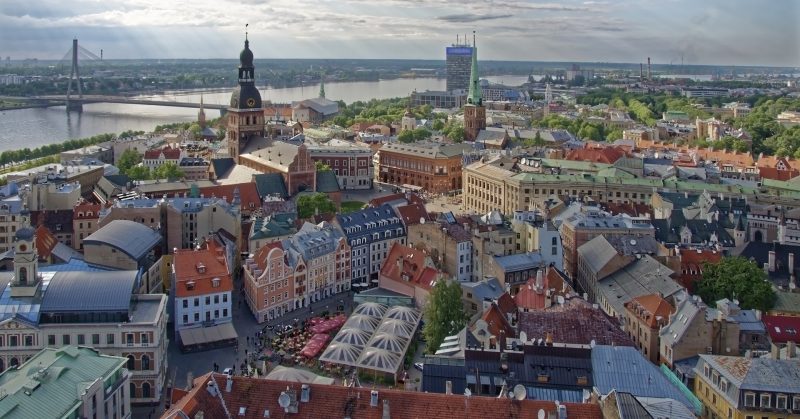 Latvia is not only is one of the cheapest countries within the Euro Zone, it's full of interesting sights to boot!
For the ultimate budget-friendly holiday, base yourself in Riga and explore the chic Art Nouveau capital on foot. Get lost in the Old Town (or join a free walking tour) to see the amazing architecture that defines the city –don't miss the House of the Black Heads and the Three Brothers. Don't leave Riga without visiting the Museum of Occupation and the Corner House, to learn about the country's tumultuous history.
From Riga you can explore some other Latvian sights on your own as day trips, for less than 10 euros each. Head to Jurmala for time at the beach, to Gauja National Park for a nature escape, or to Salaspils memorial if you're interested in history.
If you want an even cheaper destination, and a countryside getaway, then Liepaja is the ideal place.
16. Bosnia and Herzegovina
Recommended by: Ellis, Backpack Adventures
Bosnia isn't a very popular destination yet. But with incredible nature, lots of culture, and delicious food it makes for a perfect holiday. Being in the heart of the Balkans, this is where east meets west. Some of the highlights include the multicultural capital of Sarajevo, with its historic ottoman centre, and Mostar with its iconic bridge over the stunning Neretva river.
Bosnia is an all year round holiday destination. In summer, Bosnia's green rolling hills, waterfalls and rivers offer a respite from the heat. Outdoor lovers will rejoice in the opportunities to go wild water rafting or hiking. In winter you can go skiing or snowboarding in the mountains.
The great thing about Bosnia is that you pay little, but get a lot in return. Going out for dinner is incredibly cheap and the bill rarely exceeds more than 10 Euros per person. Renting a car for a week is possible for less than 100 Euros. A double room in a mid-range hotel costs between 30 and 40 Euros.
17. Czech Republic
Recommended by: Adriana, Czech the World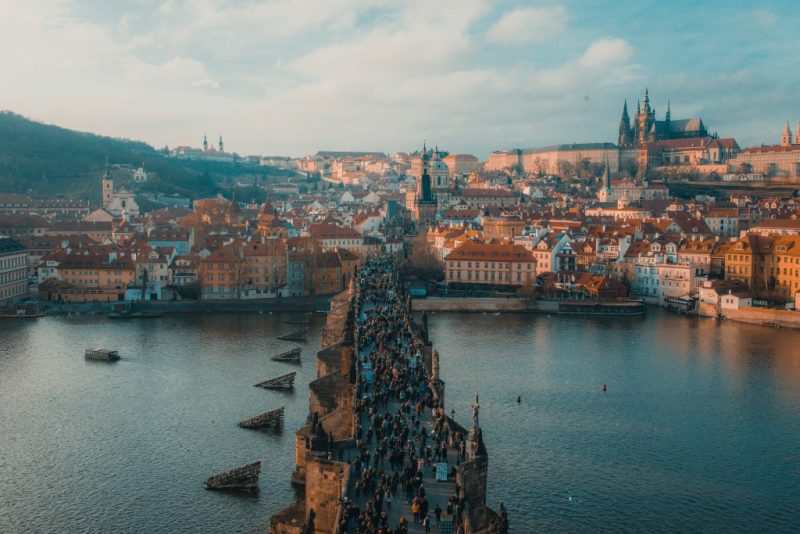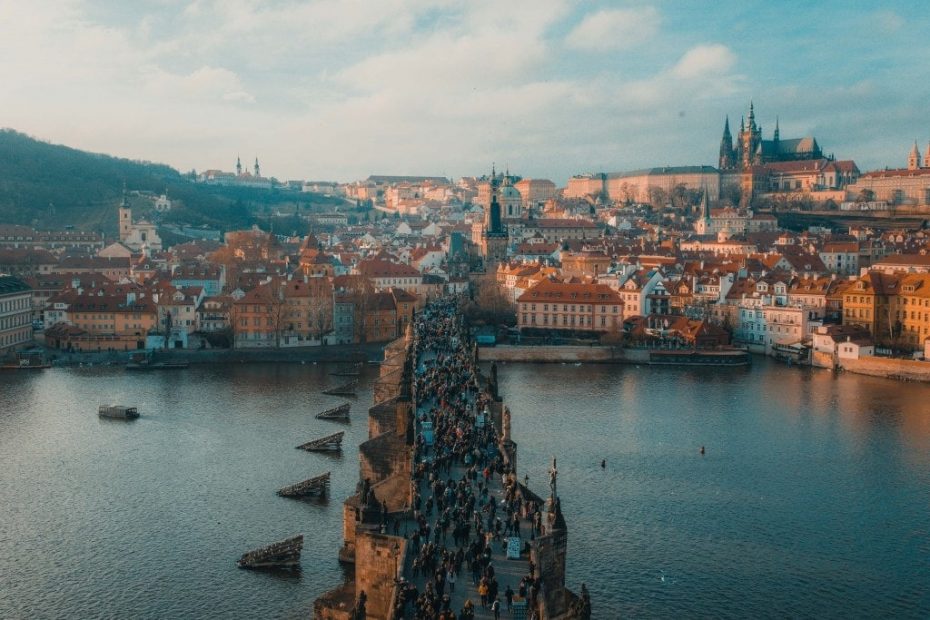 The Czech Republic has long been known as one of the cheapest countries to visit in Europe – and it still makes a great budget option. You can enjoy delicious and cheap beer, historical towns, castles, chateaus as well as national parks.
The only non-budget-friendly exception is Prague city centre. If you are searching for accommodation there, try to look outside of the city centre. The same goes for restaurants, exchange offices, ATMs, etc. Don't hesitate to jump on a train or bus and explore the country. The best and cheapest bus companies are RegioJet and Flixbus. There are many beautiful places to visit in the Czech Republic.
Average prices (outside of Prague city centre):
0,5l of draft beer in a restaurant: 1,5 euro
A meal in a restaurant: 5-6 euro
Regiojet train from Prague to Brno (205 km): 4-6 euro
Ticket to a castle: 5-6 euro
National Parks: free
Apartment for 2: from 20 euro/night
18. Romania
Recommended by: Jade, the Migrant Yogi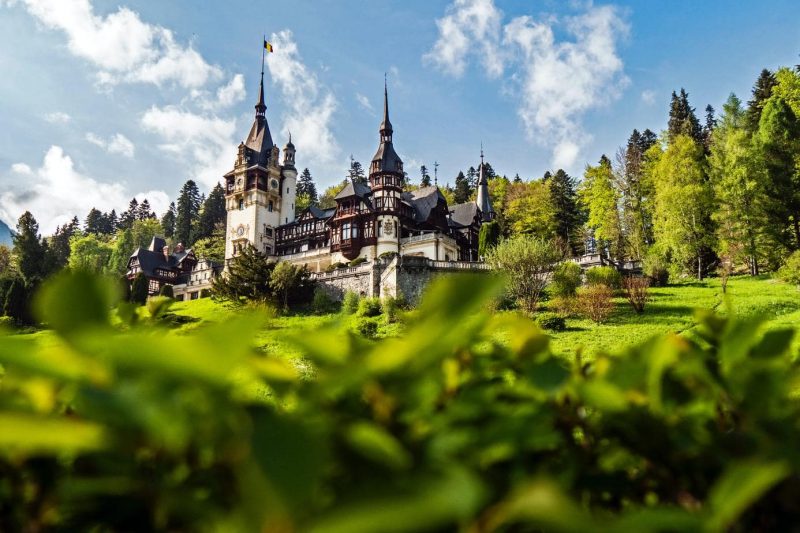 The Balkan country of Romania is one of the most underrated countries in all of Europe, not to mention one of the most affordable.
Romania boasts an abundance of nature, delicious traditional food, culture, history, and some of the friendliest people in Europe.
One of the things that makes Romania so affordable is that its currency is RON (lei). One euro is roughly 4.8 lei, enabling your travel budget to stretch quite far.
Dinner for two with drinks included will run you about 20 euro per person even in the most expensive Romanian cities, like Cluj-Napoca and Bucharest.
Even if you opt to stay in one of the major, expensive cities, a budget of 30-40 euro per person per day should be more than enough! Smaller cities such as Sibiu, Brașov, and Timișoara are more affordable and arguably more beautiful than their larger counterparts!
19. Canary Islands
Recommended by: Milene, Surf and Unwind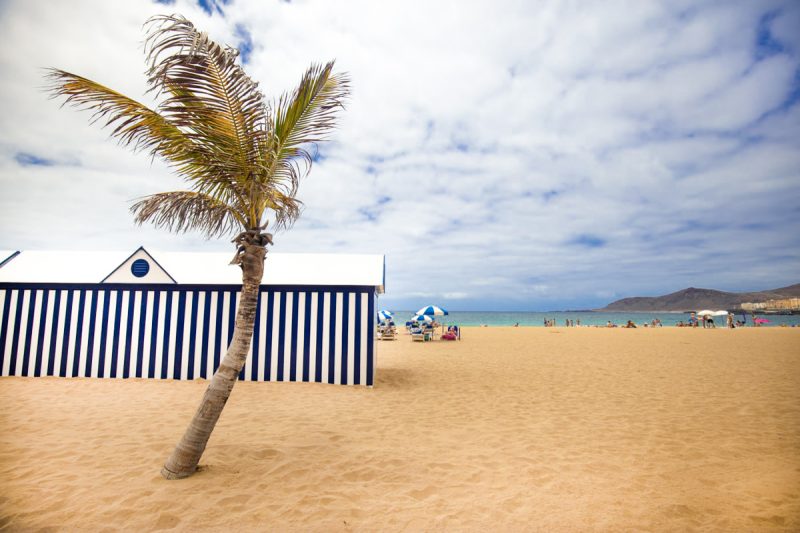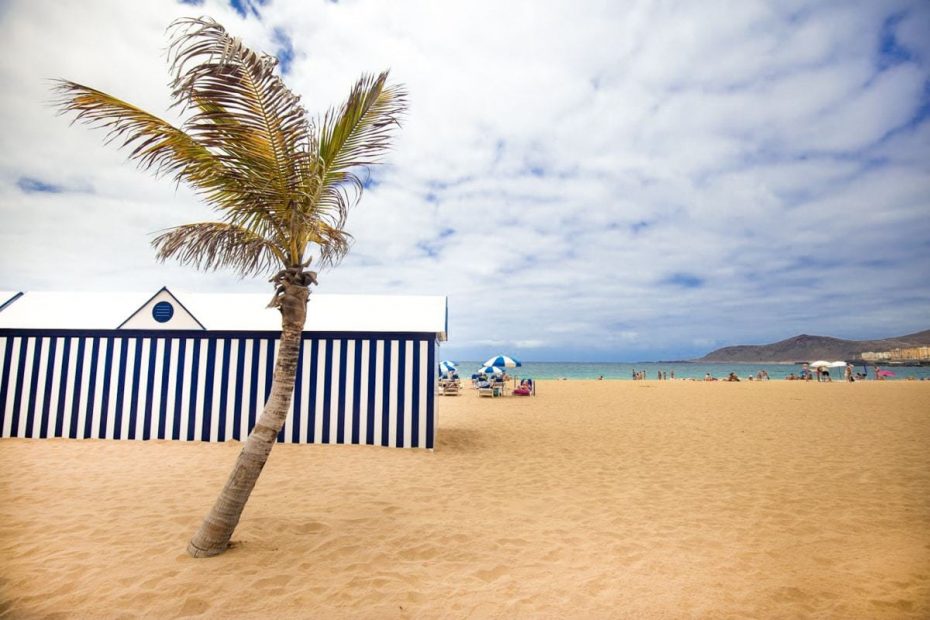 Located off the Northern African coast, you can't really go wrong when choosing to travel to Gran Canaria, one of Spain's Canary Islands.
Due to its location, the island boasts amazing weather all year round. So it's not only a perfect winter sun destination when the weather gets miserable in the UK, but it's also a more budget-friendly option during the summer months when the cost of travel soars in the Northern Hemisphere.
Resorts like Maspalomas or Playa del Inglés, very popular destinations amongst the Brit holidaymakers, can be slightly pricier than the rest of the island. So if you're looking at saving some money on your trip, stay at nearby resorts like Bahia Feliz and Arguineguín. Or even consider the north of the island, like Agaete or Gran Canaria's capital Las Palmas, which has great surf and one of the best city beaches in Europe.
20. Slovakia
Recommended by: Diana, Travels in Poland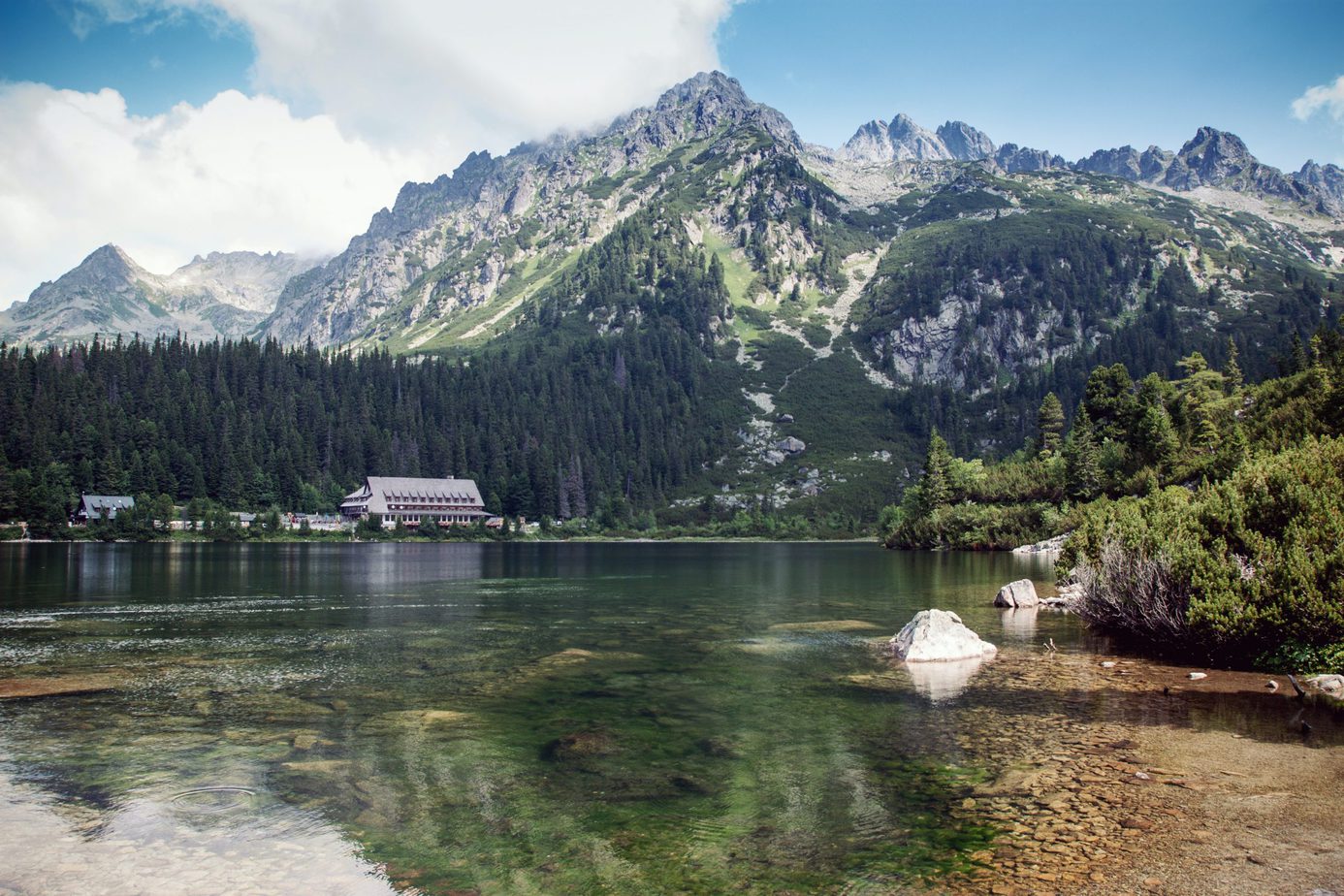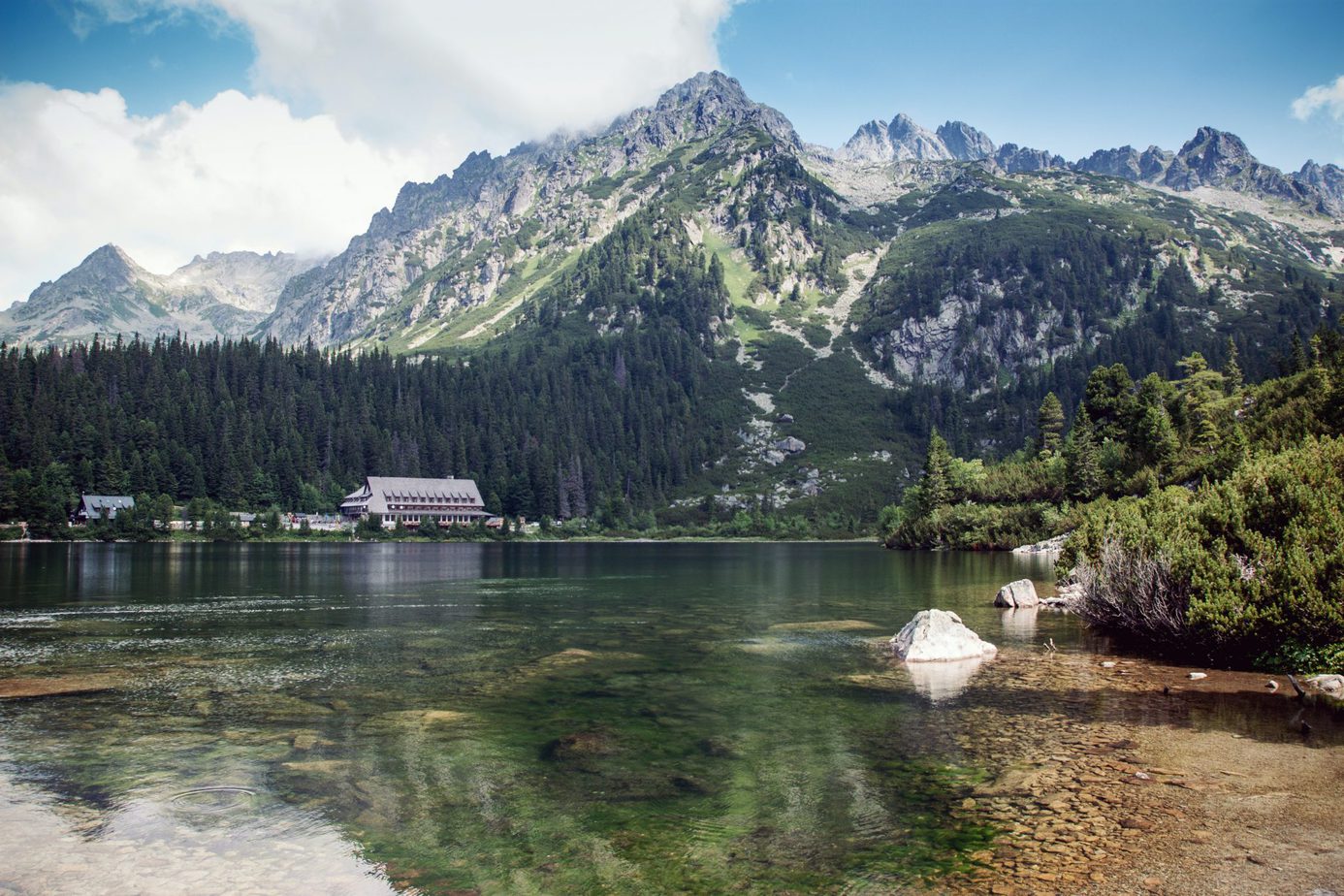 Slovakia has amazing countryside with a lot of space to explore. One of the cheapest countries in Eastern Europe to visit, Slovakia has a lot to offer. Not only in major cities such as Bratislava, but especially in smaller towns. Tourists will find that their euros get them quite a bit more than many other places.
Food and beer are relatively cheap and great accommodations are budget-friendly even in the capital city. For a recent night's stay, for 2 meals and 1 night's accommodation, we spent just under $150 for 2 adults and 2 children.
Outside of the city, food and accommodation was even cheaper. Perfect for exploring Slovakia's numerous caves, castles, and the Tatra mountains. Not to mention some of the amazing spas, particularly warm pool outdoor spas. These are particularly ideal in the middle of a European winter.
21. North Macedonia
Recommended by: Anuradha, Country Hopping Couple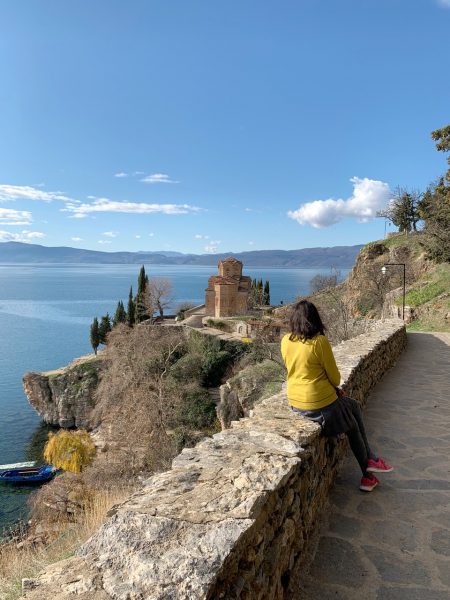 North Macedonia is one of the least popular countries in Europe. But little do tourists know that this landlocked Balkan country has so much to offer and is also pocket friendly. The cost of transport, accommodations and food in North Macedonia are lowest in the Balkans, making it an affordable holiday destination in Europe.
Places like Skopje and Ohrid Lake can be slightly expensive. However, they are still a lot less in comparison with western European countries. A decent holiday apartment costs anywhere between £18-£25 per day. Food is also cheaper as many family-run small restaurants are scattered everywhere. Public transport is not developed, hence hiring a car is a wise choice, which costs approx £10 a day. Whether you want to sightsee Skopje, visit Mavrovo National Park or explore Lake Ohrid, you can experience them without having to spend a lot of Euros.
Is there anywhere you'd add to this list of the cheapest and most affordable countries to visit in Europe? Scroll down to leave a comment!
Pin this Post: