Some posts on this site contain affiliate links. If you book or buy something through these links, I earn a small commission (at no extra cost to you). Take a look at my privacy policy for more information.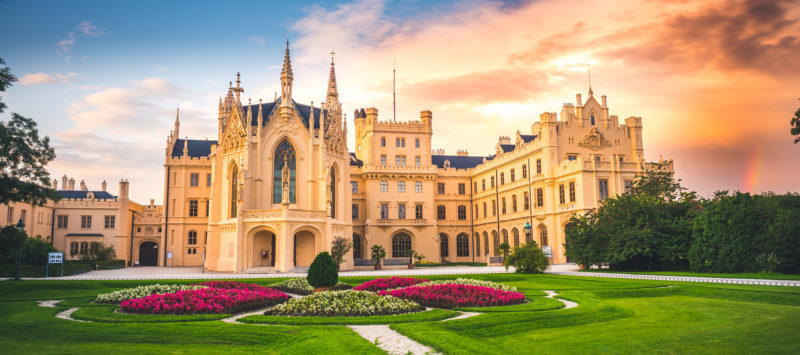 Discover South Moravia on these fab day trips from Brno…
One place that you have to add to your Czech Republic itinerary is Brno – the cool, culture-filled capital of the South Moravia region in the southeast of the country.
About two hours from Prague, Brno is way less well-known than the Czech capital and feels a lot less touristy. It's a great city with loads of cool bars, picturesque squares, and historic buildings to explore. It also makes a great base for discovering the rest of the region.
South Moravia has loads to offer visitors. This is the Czech Republic's main wine region, with rolling vineyards and stunning chateaus dotting the gorgeous countryside.
Adventure lovers will find plenty to do amidst the dramatic limestone gorges of the Moravian Karst – exploring caves and hiking around impressive gorges.
So get ready to discover the highlights of South Moravia with these fun, easy day trips from Brno…
9 Easy Day Trips from Brno
1. Wine Tasting and History at Castle Valtice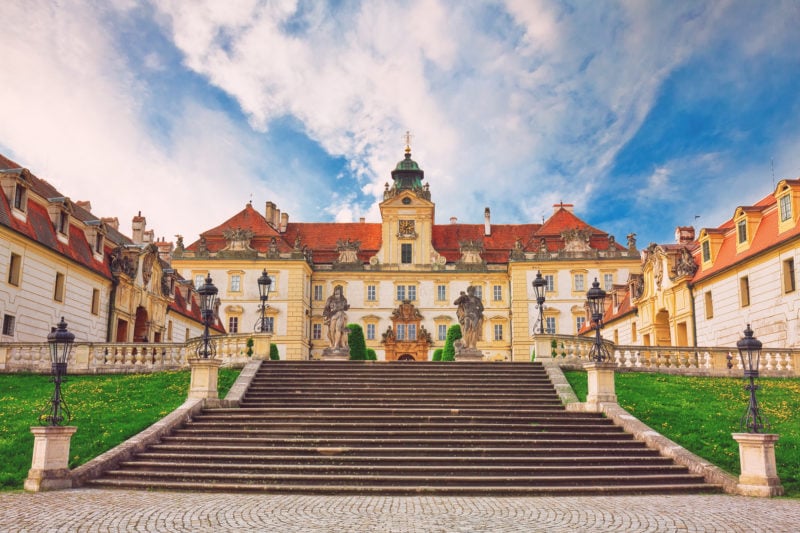 Down near the border with Austria lies the Lednice–Valtice Cultural Landscape, a UNESCO World Heritage Site home to two gorgeous historic palaces, one at Lednice and one at Valtice.
Both are stunning and can easily be visited in one day trip from Brno. But Valtice Castle has wine (more on that in a second) – so if you can only make it to one, I recommend Valtice.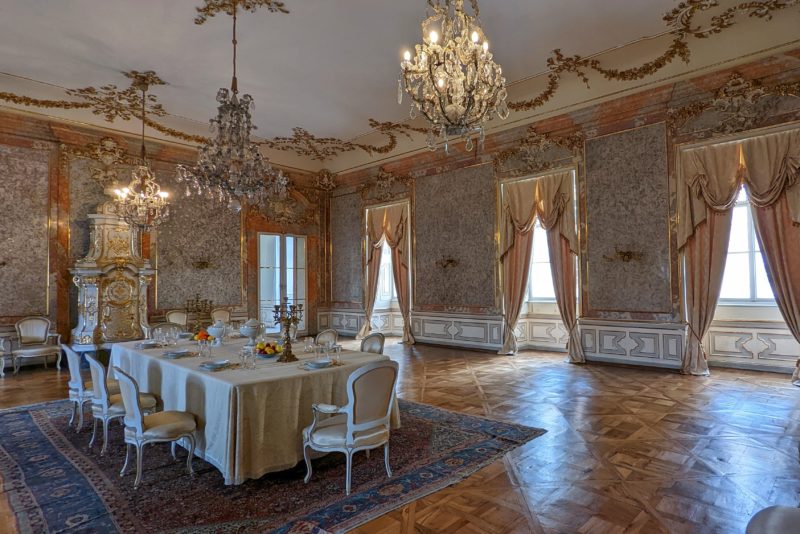 The palace has medieval foundations but has been remodelled multiple times over the centuries. Today, the fairytale-esque exterior blends Baroque, Classical and Neo-Gothic styles for a romantic effect.
Take a tour to discover the extravagant decor and historic artworks inside. Look out for the impressive effect upstairs, where every room's doors are positioned directly opposite, creating the impression of one long corridor.
Wine Tasting at Valtice Castle
There's one other fantastic reason to visit Valtice. The castle's cellar is home to the National Wine Salon of the Czech Republic; a vast collection of the country's top-rated wines. Every year, around 50 judges select the 100 best wines in the Czech Republic. They're all kept in the cellar at Valtice Castle and anyone can visit for a tasting!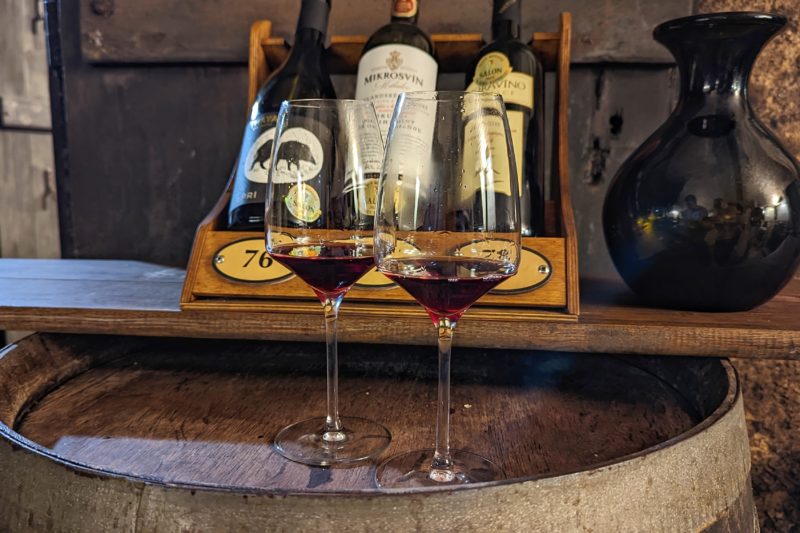 For a fee of 599 CZK (around £22), you can enjoy an 'Open Tasting': two hours spent sampling as many of the 100 wines as you like. Then, you can purchase your favourite bottles to take home with you!
Getting there: Valtice is about an hour's drive south of Brno. You can take a bus from Brno to Breclav, then change for a bus to Valtice; the whole trip takes about 1.5 hours. Alternatively, this full-day wine tour from Brno will take you to the palaces at both Valtice and Lednice and the wine town of Mikulov. Click here to check the latest prices.
2. Go Underground at Punkva Caves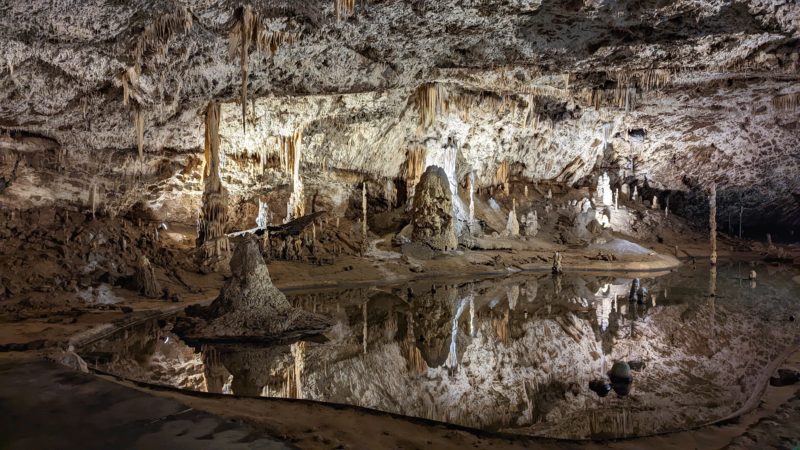 The Moravian Karst show caves and limestone gorges are one of Brno's most popular day trips. Less than an hour from the city, this region feels like a different world!
This is a limestone landscape of sinkholes, canyons and caves. Don't miss the Macocha Abyss, a 138m-deep rocky canyon that's swirled in legends and folklore.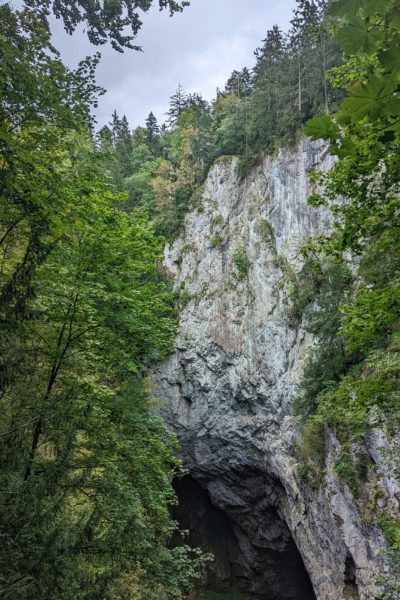 You can also visit the bottom of the Abyss on a tour of the Punkva Caves. These are one of the only cave systems in the Moravian Karst that you can visit – and they're full of impressive sights.
A tour of the Punkva Caves is pretty special, as it involves an underground boat ride. Hop into a wooden boat to follow the winding, subterranean Punkva river deep into the cave system to visit the incredible 'Masaryk Cathedral', one of the most beautiful underground features of the Moravian Karst.
Getting there: It's a 45-minute drive to the Punkva Show Caves from Brno. Or, take a train to nearby Blansko: from there, you can take a bus or taxi to the main entrance. To reach Punkva Cave you can walk along the river for 30 minutes, or take the land train. Alternatively, this day tour takes in the Punkva Caves, Macocha Abyss and a nearby castle – click here to check prices.
3. Step Back in time in Boskovice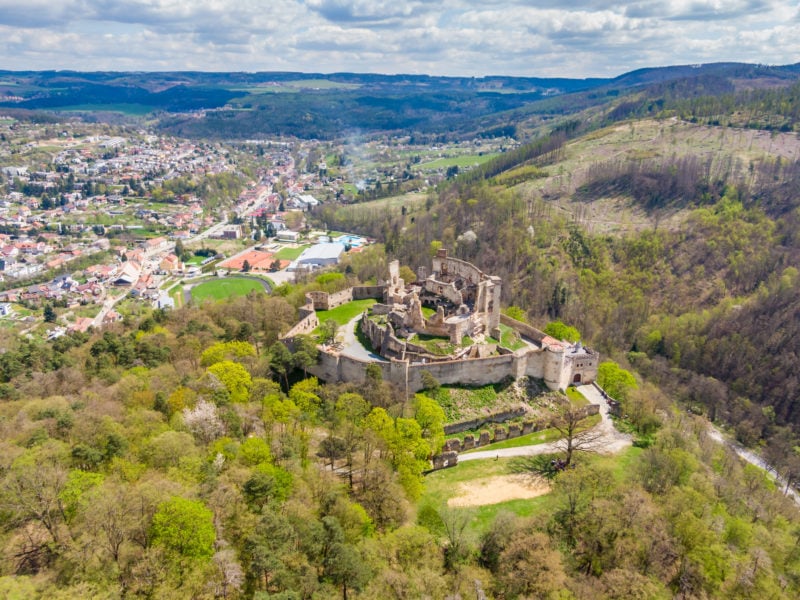 Delve into South Moravia's history and stunning architecture with a day trip to Boskovice. Historically, this town was home to one of Moravia's most significant Jewish centres. The Jewish Quarter is a district of colourful buildings and impressive architecture, as well as a major synagogue.
The district has a fairly sombre history. The Jewish Quarter was once a ghetto, segregated from the main town by gates which were built in the 1700s – you can still see the remains of one of the gates today. During WWII, the area's Jewish inhabitants were deported to concentration camps and only a few resettled there after the war was over. However, the Jewish Quarter has been well preserved and makes for an interesting day trip.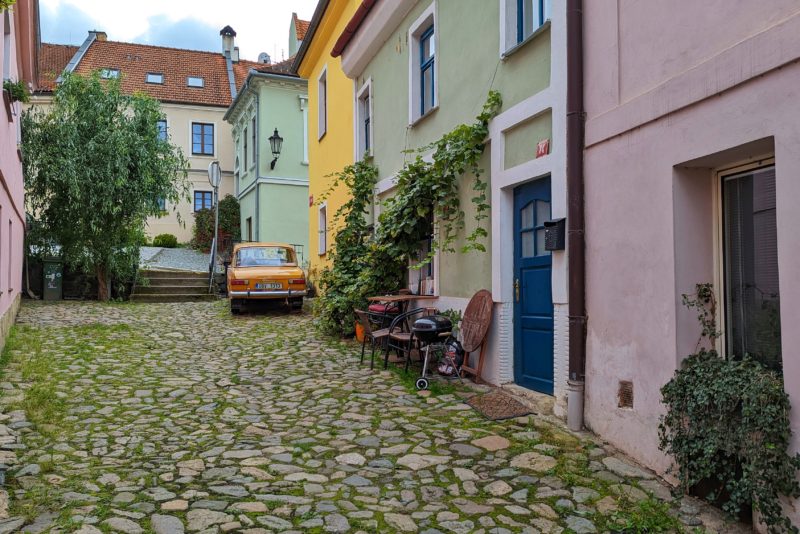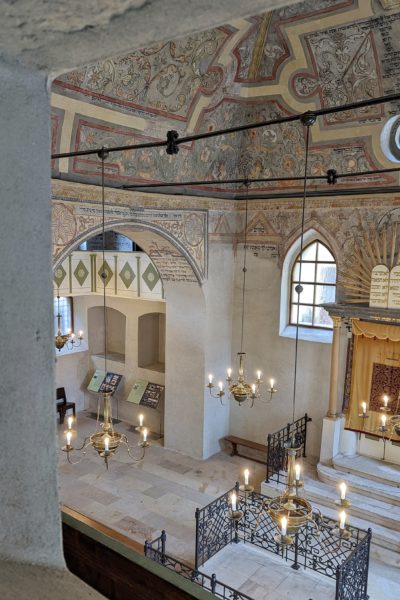 Overlooking the town, Boskovice Castle is another chance to discover a slice of South Moravia's history. An evocative ruin perched on a hilltop, the castle dates from the 13th century – and affords some amazing views of the surrounding area.
For lunch, swing by Hostinec u Rudyho in the Boskovice Jewish Quarter. It's a tiny, atmospheric little place and a great spot to try traditional local dishes.
Getting there: Boskovice is about a 40-minute drive from Brno, or you can take a train in about an hour (changing at Černá Hora).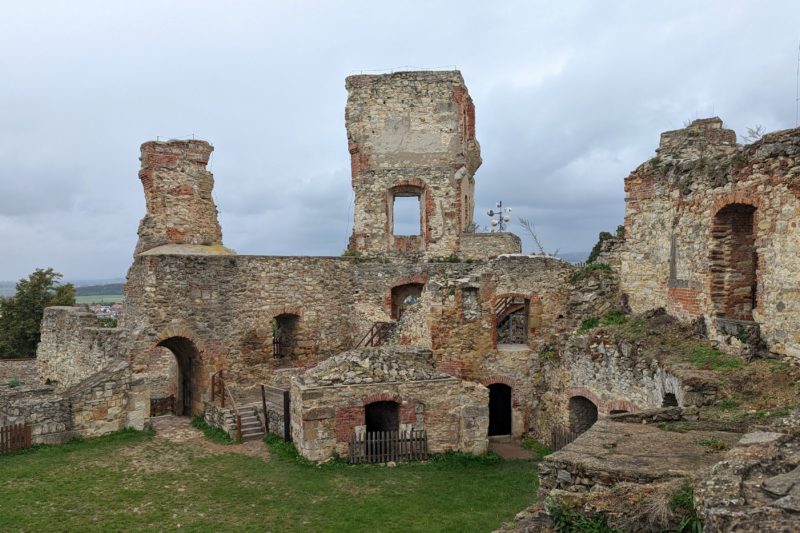 4. Visit a Brewery at Černá hora
The Czech Republic is famous for its beers, and South Moravia is no exception. Head for Černá Hora to visit its historic brewery for a tour and tasting.
Pivovar Černá Hora dates from 1530, although the small market town near Blansko has been making beer for even longer than that! This is a popular nationally-known brand in the Czech Republic and the brewery is a must-visit for any beer lover.
For an unusual wellness experience, next door Hotel Sladovna has a beer spa. I didn't try that, but I did spend some time in their beautiful vaulted wellness cellar and can confirm it's a lovely, relaxing setting.
Getting there: It's about 30 minutes from Brno to Černá Hora by car or bus. A direct bus runs from Brno's Královo Pole train station.
5. Experience Art and Culture at Moravský Krumlov Castle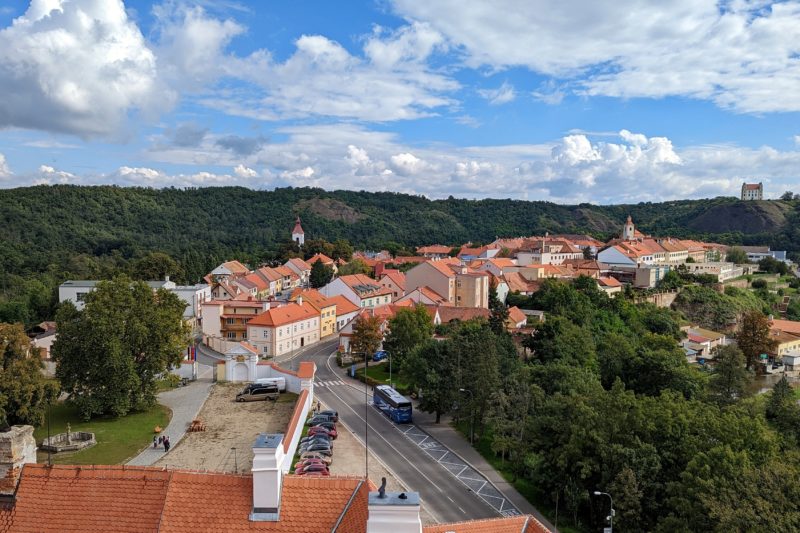 A short distance southwest of Brno lies the small town of Moravský Krumlov, home to a stunning castle: the Zámek Moravský Krumlov.
The original castle dates from 1146 but was rebuilt in the 1500s. It's had many lives: since WWII it's been used for city offices, by the army, and been home to Brno's railway construction company. But since 2016, the city has owned the castle and it is undergoing significant restoration.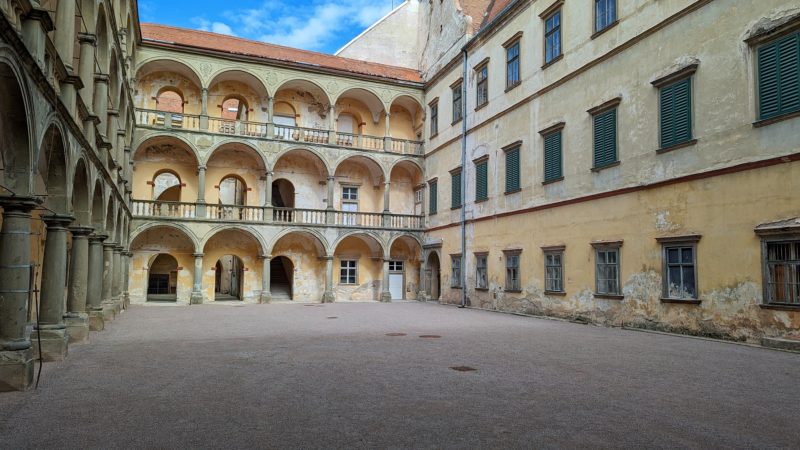 One of the highlights is climbing the castle tower for some fantastic views of the surrounding area.
But Zámek Moravský Krumlov is also an art gallery, home to an iconic Czech artwork series: Alfons Mucha's Slav Epic. Painted on vast canvases (the largest measuring 8m x 6m), these beautiful, detailed paintings capture the history, legends and traditions of the Slavs.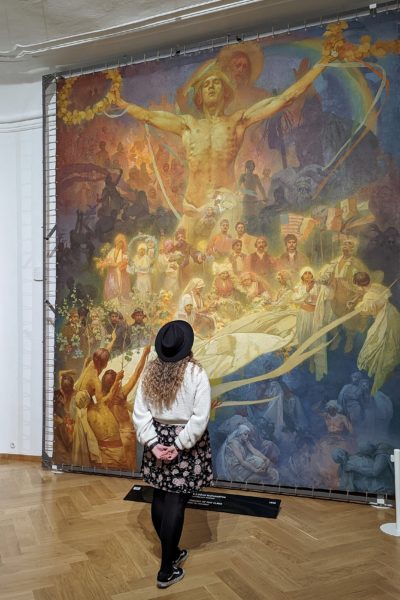 If you need a good spot for lunch nearby, the RAF House Ivančice is a 15-minute drive from Moravský Krumlov. Part restaurant, part museum, this unique attraction is full of memorabilia connected with the British RAF. There are even tables made from jet engines and plane wings!
Getting There: It's only a 45-minute drive from Brno to the castle at Moravský Krumlov. Or, take the train to Moravský Krumlov station (one hour) then take a taxi or bus to the castle (or it's a 45-minute walk).
6. Discover the Art of Blueprinting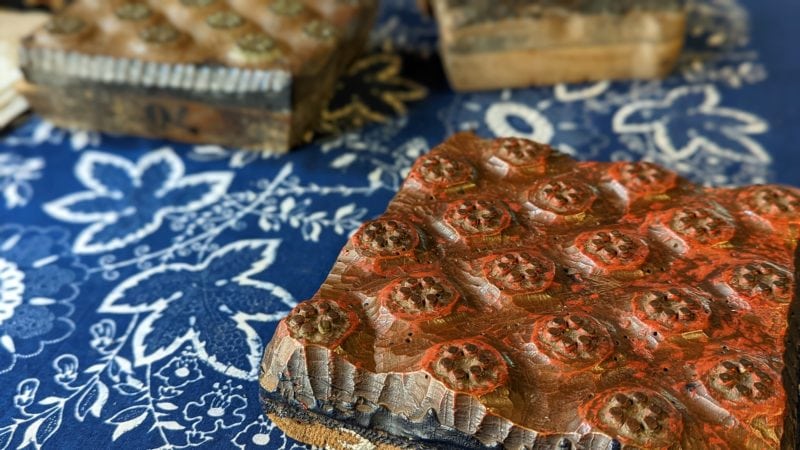 Head up into the highlands north of Brno to discover the ancient tradition of blueprinting fabric.
Modrotisk Danzinger, in the small town of Olešnice, is one of just two workshops left in the Czech Republic still creating blueprinted fabrics in the traditional way. The white fabric is printed using moulds, and then dyed with natural indigo. Visit to see the process in action and pick up some unique, local souvenirs in the shop.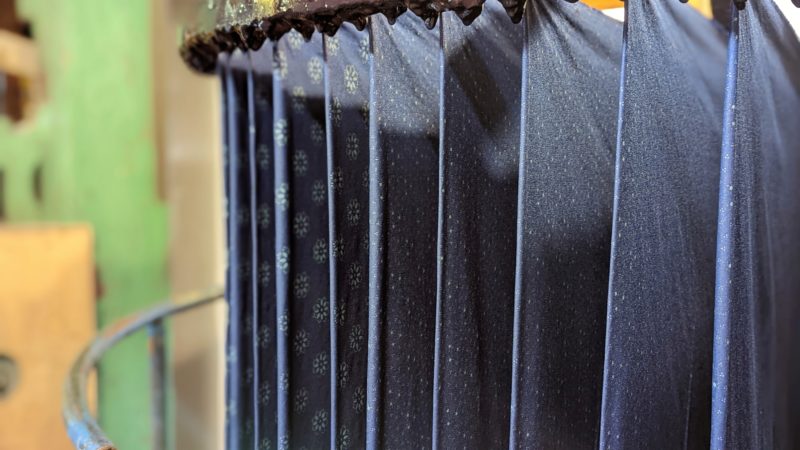 Mr Danzinger's family have been making blueprint fabrics in the same house – using the same methods – since 1816. His fabrics were even used for the Czech team's outfits at the 2021 Olympics in Tokyo.
Getting there: Olešnice is roughly an hour by car or bus from Brno – you can take a direct bus from Brno's Královo Pole train station.
7. Spend a Day Touring Vineyards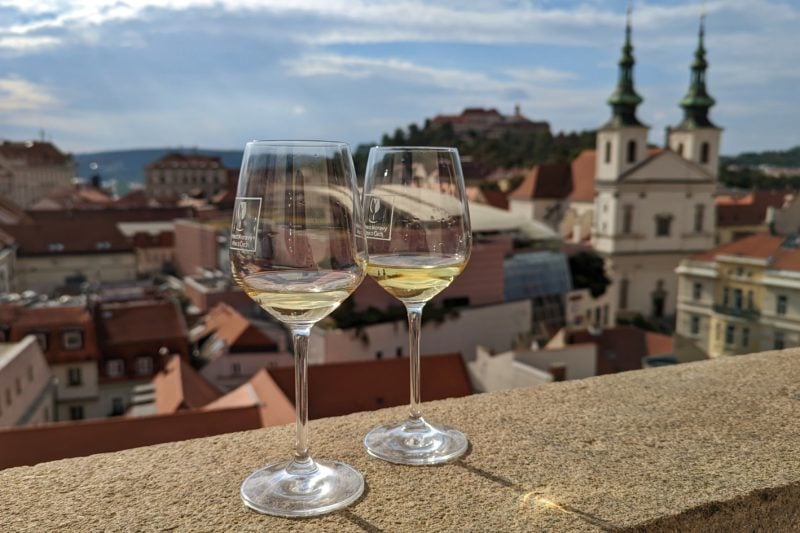 South Moravia is the Czech Republic's main wine-producing region – so one of the best day trips from Brno is to simply spend some time visiting a vineyard or two!
The most common grape varieties grown here are white: Grüner Veltliner, Riesling, and Welschriesling in particular. There are also some reds, notably Blaufränkisch. Pálava is a unique local grape which isn't really found outside of Moravia – don't miss it!
I tried a lot of wines while I was in Brno and South Moravia, but I didn't visit any vineyards. Thankfully, my most trusted wine expert (and one of my favourite drinking buddies) Lisa, did. Check out her guide to South Moravian wines for more info and a run-down of the best vineyards to visit in the region.
Getting There: Depends on which vineyard you visit. Or, book a tour to have someone else organise the whole thing! Click here to check prices and availability.
8. Explore the Art and Gardens at Rájec Chateau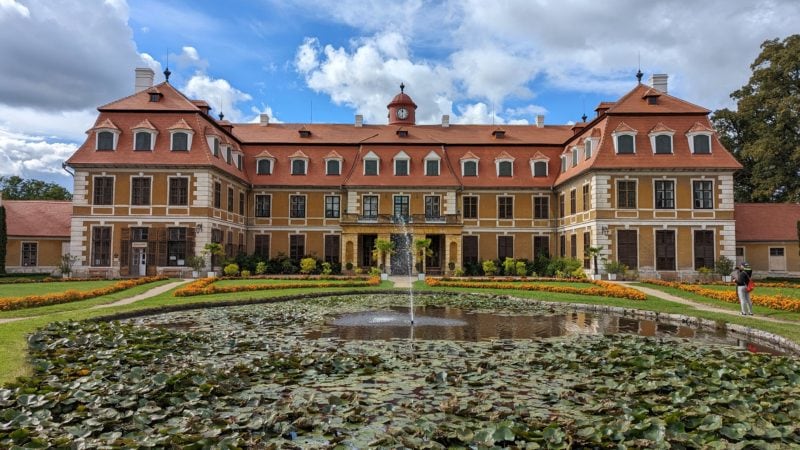 There are a lot of pretty chateaus, palaces and castles to discover throughout South Moravia and they make for some lovely day trips from Brno.
One of the prettiest is Rájec Chateau, built during the 1760s in a Classicist French style. This one is particularly notable for its extensive gardens. Try to visit in early spring to see the chateau's famous camelia bushes in bloom.
I have to confess, I was in a very giggly mood the day I visited and didn't take in much of the history. I feel very sorry for the poor guide who had to show us around! But I can tell you that the interior of this chateau is just as beautiful as its impressive exterior – especially the vast, Hogwarts-esque library.
Getting there: Rájec-Jestřebí is about a 35-minute drive from Brno, or you can take a train in about 50 minutes (changing at Černá Hora). A trip to Zámek Rájec could easily be combined with the Punkva Caves or Boskovice (or all three if you rush): they're all very close to one another.
9. Seek Adventure in Jedovnice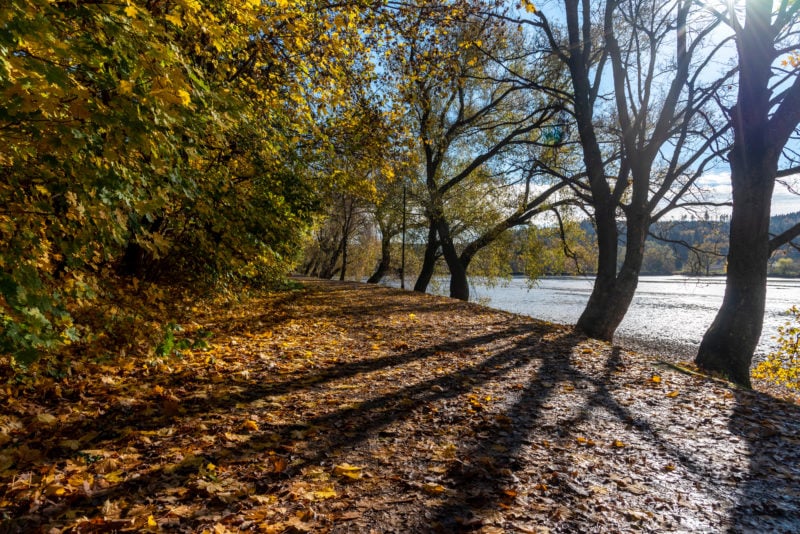 With its dramatic landscapes and plunging gorges, the Moravian Karst is the perfect setting for adventure. Head for the lakeside town of Jedovnice to seek it out!
Olšovec Lake is the ideal place for watersports. Visit Wakepark Jedovnice to give wakeboarding and waterskiing a go! This was something I had planned to do on my trip to South Moravia, but unfortunately, the weather had other ideas. Next time!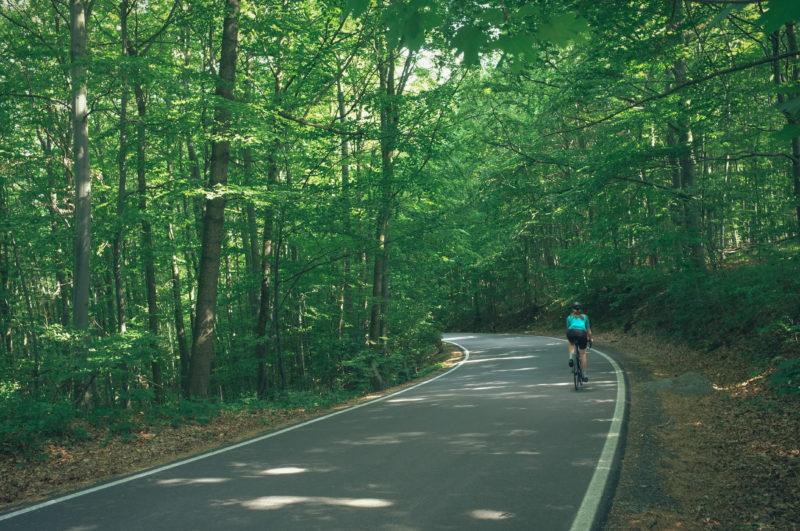 Jedovnice is also a great destination for bike lovers. The altitude and surrounding forests mean there are some great biking trails. In particular, Singletrail Moravsky Kras: a narrow one-way natural path that winds through the forests. You can rent bikes and pick up trail maps from their base in Jedovnice.
Getting there: A one-hour direct bus from Brno will get you to Jedovnice, or it's a 40 minute drive.
More Day Trips from Brno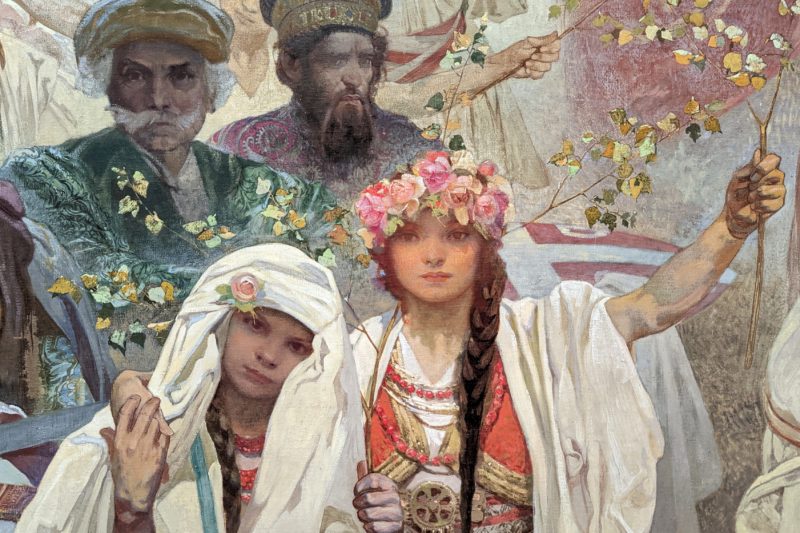 Did you know Vienna is also within easy day trip distance of Brno? Yep, you can hop on a train at Brno station and be in Vienna city centre in about 1.5 hours!
Once there – check out my Vienna food guide to eat your way around the city, visit Vienna's gorgeous palaces, or go to the opera. A great way to experience two different countries in one trip.
Prague is also do-able as a day trip. The train takes almost three hours, or a direct bus is about 2.5 hours. Hop across to the capital for a different side of Czech culture, then head back to Brno in time for drinks in one of the city's numerous bars! Perfect!
Have you visited South Moravia? Share your favourite day trips from Brno in the comments!