Some posts on this site contain affiliate links. If you book or buy something through these links, I earn a small commission (at no extra cost to you). Take a look at my privacy policy for more information.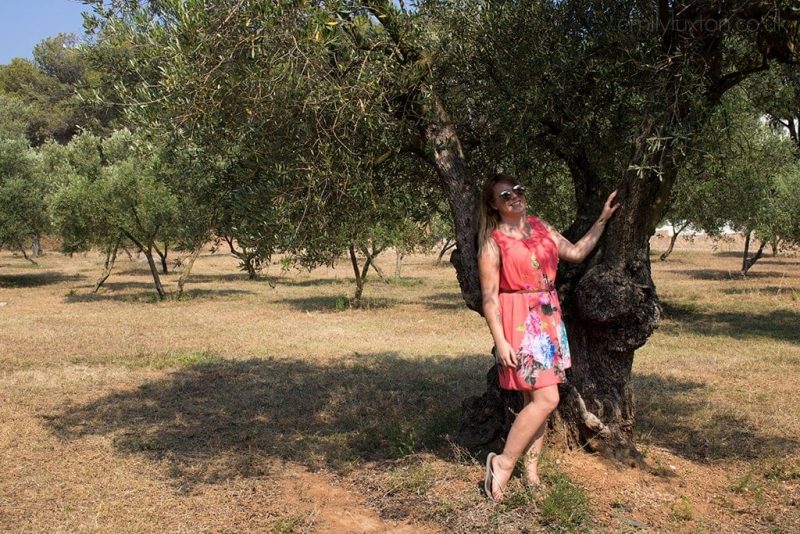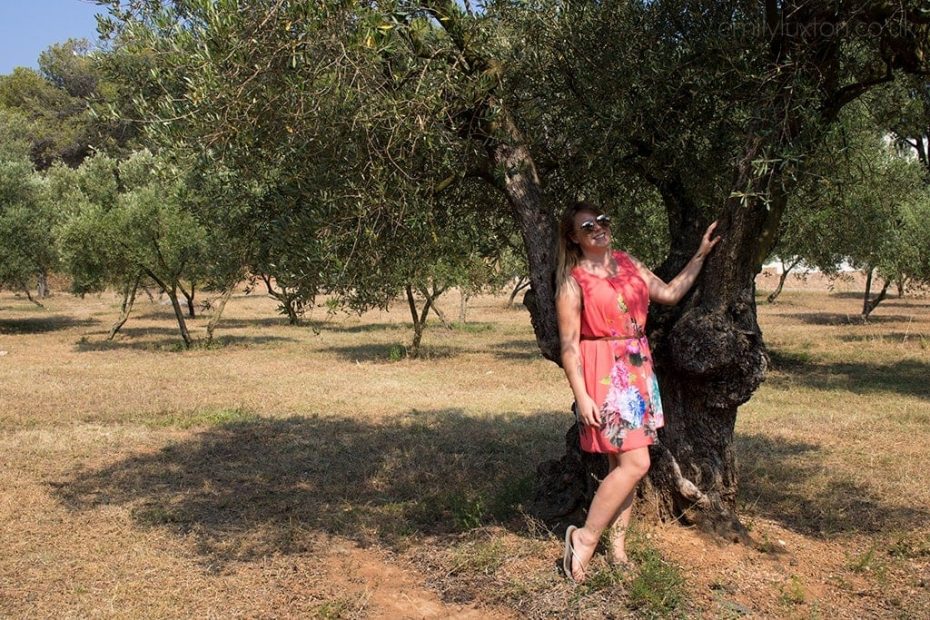 Standing in front of a twisted old olive tree, known as la Farga de l'Arión, I found myself taken aback by just how impressed I was. This was, after all, "just a tree". But visiting la Farga de l'Arión turned out to be one of the most surprising highlights of my recent trip to Catalunya. At over 1700 years old, that tree has seen more centuries than I have towns in Spain. Yet it's still standing today, and still producing olives.
Officially the oldest carbon dated olive tree in the world, la Farga de 'Arion is one of the jewels in Catalonia's olive oil crown. Italy might be better known around the world as an olive oil producer, but Catalunya has also been growing olives and making oil for thousands of years. The regionproduces some seriously high quality oils, and there's an emerging olive oil tourism (Oleoturismo) scene that's really helping to boost Catalunya's profile. Throw in a distinctive, delicious cuisine and some incredible landscapes, and you have the perfect place to learn a little bit more about where your olive oil comes from.
Olive Oil Tourism Catalonia and Experiential Travel
I headed to Catalunya with Destination Makers, a travel consultancy who help destinations create experiential travel. As you might already know, I'm a big fan of experiential travel. Travel for me isn't just seeing sights and ticking off tourist attractions. It's about going a little bit deeper and getting under the skin of a destination.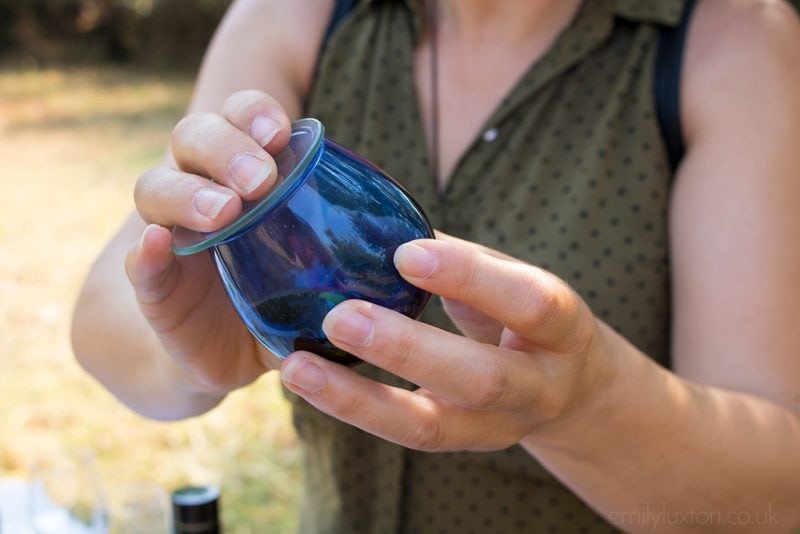 For foodies like me, there's no better way to do than that by eating your way around a destination, getting to know it's gastronomic history. Even better if you can really learn about the local produce, and where that food comes from. Olive oil tourism is another way of doing just that.
Below, I've listed a few of the highlights of olive oil tourism in Catalonia. Even if you only make it to one or two, it's a great way to get some insight into the region's strong heritage as an olive oil producer.
Olive Farms and Mills in Catalonia
A few farms and mills that allow visits and offer tastings…
Mas La Boella – One of Catalunya's gastronomic hotels (more on those later), Hotel Mas La Boella is set within 110 hectares of olive groves. There's a working olive oil mill on-site, and the hotel offers tours of the mill and tastings of their high-quality oil. The exceptional restaurant also has a fabulous tasting menu, where each course is paired with a different oil.
CHECK PRICES: Hotels.com | Booking.com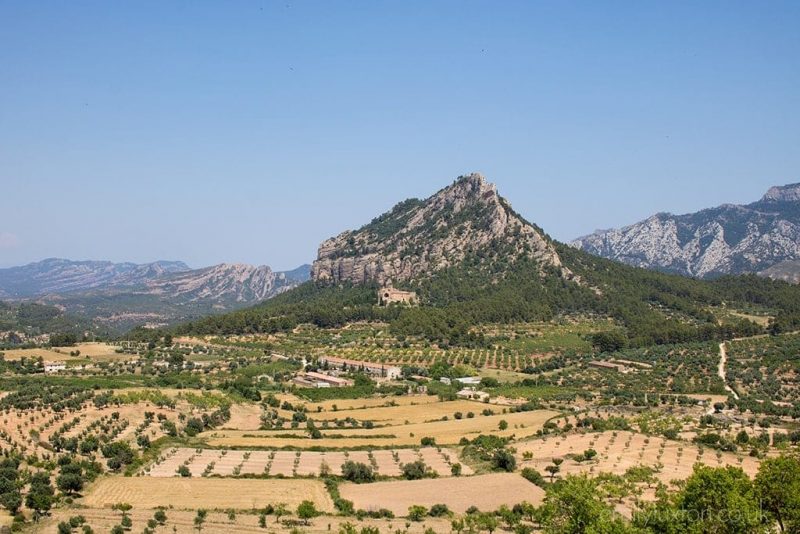 Identitat – A boutique olive oil mill run by husband-and-wife team Toni and Ariadna, Identitat has one of the most incredible views in perhaps all of Catalunya. It also has a small collection of really high-quality olive oils, and offers tours of the tiny mill as well as tastings.
Oli Migjorn – A relatively new, family-run olive farm, Oli Migjorn sits perched above a pine-filled valley in the el Bages region. Olive oil production is enjoying a big resurgence around this region, and Oli Migjorn are right at the forefront.
Oli de Ventalló – This olive mill in the small town of Ventalló, close to Girona, is run by another husband and wife team. Miquel and Josafina are blending traditional methods with modern practices in search of the perfect oil. And the results are pretty fantastic!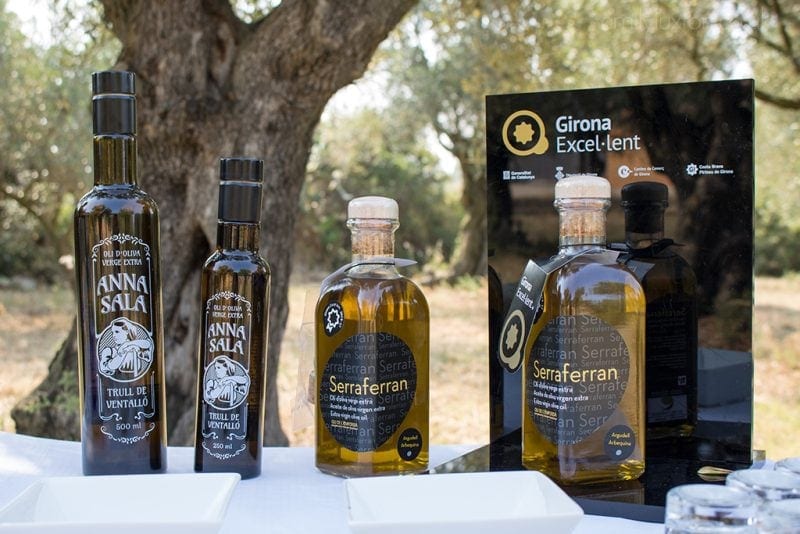 La Farga de l'Arion
Planted by the ancient Romans, La Farga de l'Arion is one of 35 trees over 1300 years old to be found at the Museu Natural Oliveres Mil·lenàries de l'Arión. This "living" museum is essentially just a very old olive grove – but you can take a tour to discover the history of the trees, which is pretty special.
You can also enjoy a tasting of some of the oils produced from this working grove. The extra special limited edition Mil·lenàries blend is made using olives from the older trees, so it's worth grabbing a bottle while you're there.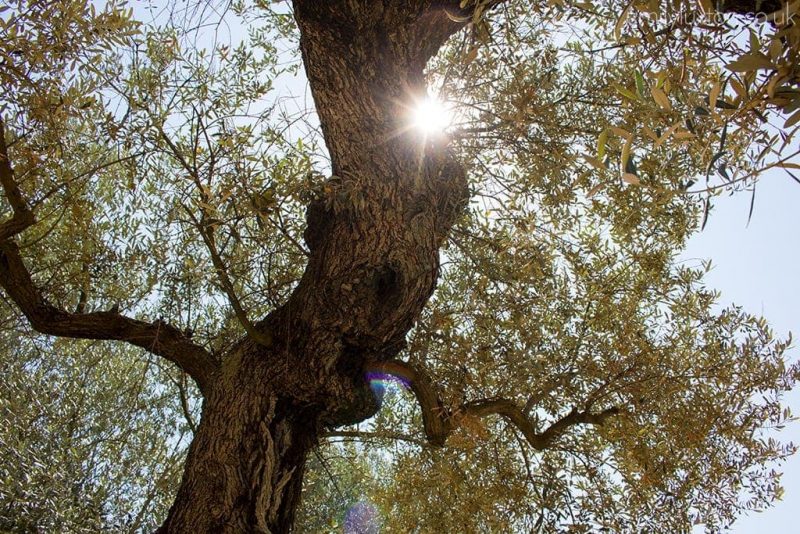 Cooperativa de Pinell de Brai
A "Cathedral of Wine"? Um, yes please! Catalunya has 24 modernist wine cellars known as Cathedrals of Wine due to their size and grand designs. And one of the best examples can be found at the Catedral del Vi in Pinell de Brai.
Around the beginning of the 20th century, farming cooperatives were forming all over Catalunya and really helped to save the industry when the small, family-run farms might have died out. The enormous Catedral del Vi stands as a monument to Spain's agricultural history and to Catalunya's modernist architecture. It was designed by César Martinell – a disciple of the famous Catalan architect Gaudí – and it's a stunning combination of design and function.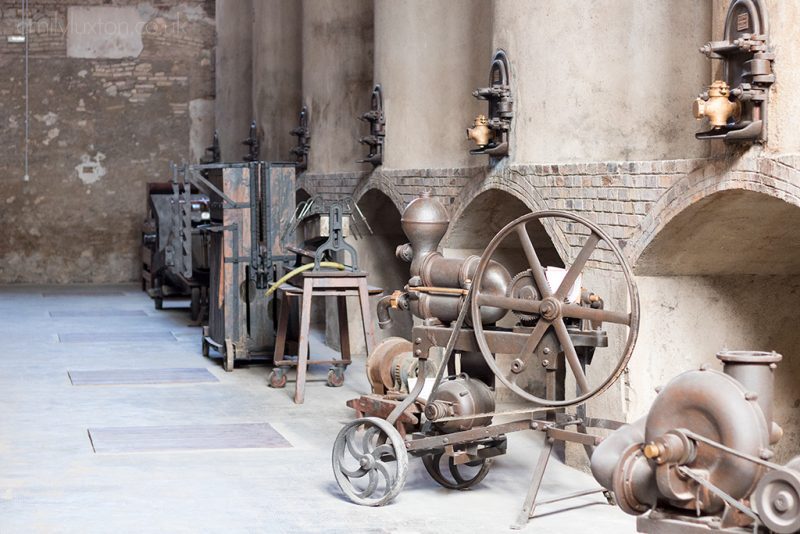 Explore the "cathedral", touring the wine cellar with it's enormous stone wine tanks and the ancient olive oil mill. Then swing by the shop for a tasting of the wines and olive oils still produced here. Plus you can browse the enormous collection of wine, oil, and other local produce sourced from around the Terra Alta region.
Museu de l'Oli
If you want to learn a little more about the history of olive oil in Catalunya, and how it's produced, the brand new Museu de l'Oli (Mseum of Olive Oil) in La Granadella is a great place to start. It's housed within the town's old oil mill, which was founded by a cooperative of local olive farmers. These days, the mill has moved to newer premises with modern equipment. But the old mill and the equipment, much of which dates back to the 1920's, is open to explore.
It really brings to life how oil was produced a hundred years ago, and how practices have changed today. The museum is also a "living museum", as some of the antique machinery in the old mill is still in use today!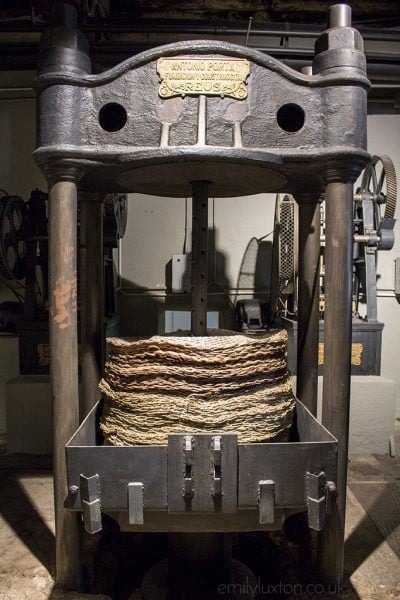 Where to Eat
A couple of the best olive oil focused restaurants in Catalunya…
Hotel Mas La Boella – I've already mentioned Hotel La Boella, at the heart of a working olive farm, but the restaurant is one of the best I've experienced in Catalunya. The tasting menu features several exceptional dishes, each one featuring one of the estate's high quality extra virgin olive oils.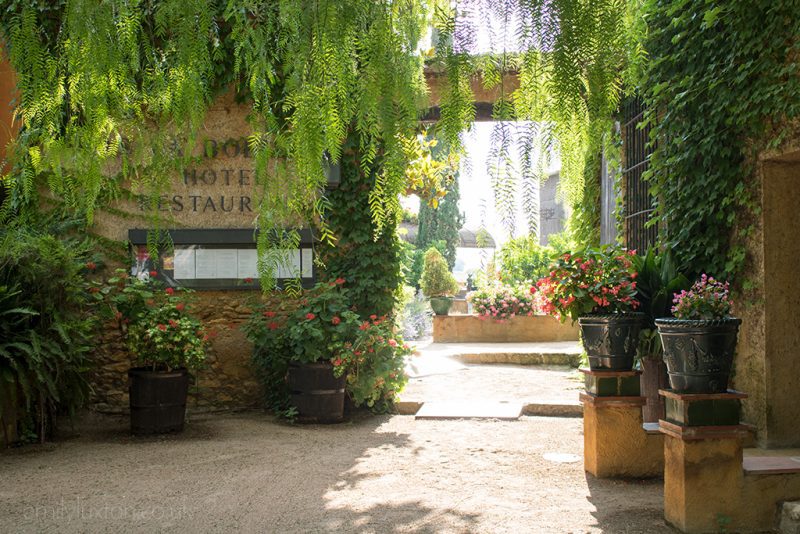 Hotel La Creu – Another gastronomic hotel, La Creu is at the heart of the rich Terres de l'Ebre region of Catalunya, close to the Ebro Delta. The menu features local produce heavily, especially rice, beans, and other Ebro Delta specialities. You'll also find plenty of traditional local dishes to try here, and a fantastic collection of local olive oils.
Restaurant El Castell – Head chef Montse Freixa is an expert on local olive oils, particularly those from the region of Les Garrigues, where you'll find her fabulous restaurant. Her menu is a wonderful blend of traditional dishes served with contemporary flair, and the olive oils of the region feature heavily. It's all about celebrating the gastronomic history of the region at Restaurant El Castell, so this is a great place to experience some traditional Catalan cuisine.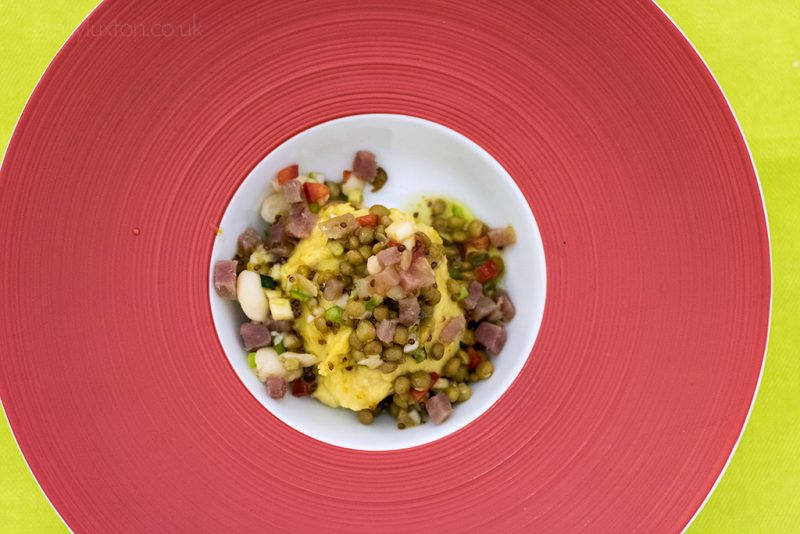 If anyone has any more recommendations for top restaurants in Catalunya, please scroll down and leave a comment. I want to hear from you!
Where to Stay – Catalunya Gastronomic Hotels
If food in general, and local cuisine in particular, appeal to you – then look no further than one of Catalunya's Gastronomic Hotels. Hotel La Boella is one, and it's a shining example.
This is an exclusive collection of boutique hotels (no more than 60 rooms), all of which offer high-quality culinary experience. The hotel restaurants have a strong focus on local produce and traditional Catalan cuisine. For a food-based trip to Catalunya, they're the perfect choice.
Olea Soul
If you really want to get off the beaten track in Catalunya and discover the very best of it's gastronomy, I can heartily recommend the boutique local travel agency Olea Soul. They offer personalised, unique culinary tours around the region – and it's a fantastic way to explore a littler deeper.
Culinary tours, wine tours, and olive oil tours are all on the menu. Run by the lovely Ariadna, a real local expert, the company are absolutely lovely and I had a great time exploring with them. I love their responsible, mindful travel ethos and the fact that they prioritise responsible and organic local businesses as their partners. Plus, everything is tailored to you, so you can focus on exactly what you want to.
Thanks to Destination Makers and Catalunya for hosting me on this trip. As always, all words and opinions are my own.
Pin this Post!