Some posts on this site contain affiliate links. If you book or buy something through these links, I earn a small commission (at no extra cost to you). Take a look at my privacy policy for more information.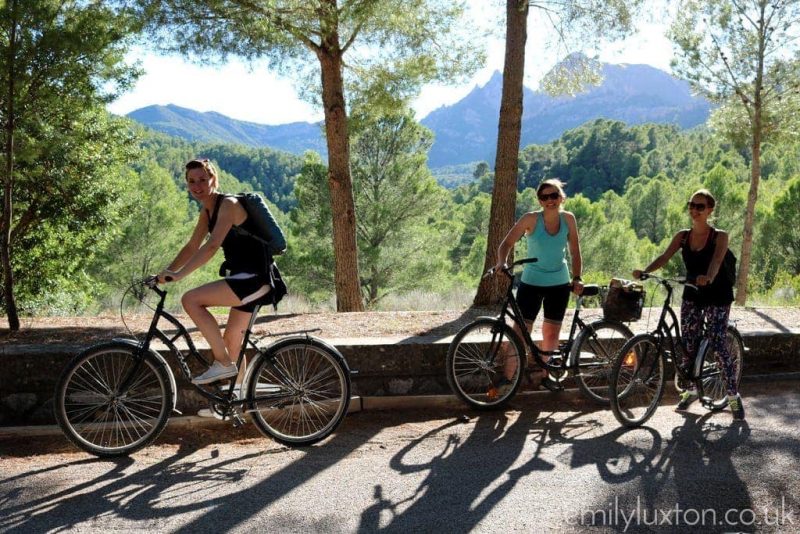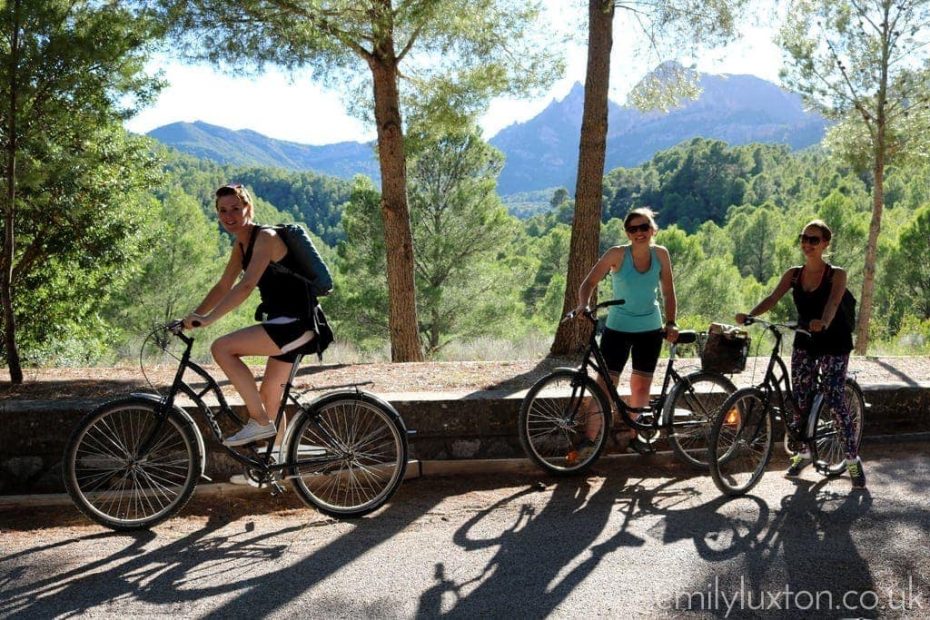 It's a beautiful, creamy morning as we slip away from Barcelona. Away to our left, green spotlit mountains touch the bellies of low hanging cloud banks, glowing in the early sunlight of a new day. The light is milk gold, thicker and cooler than usual. On our right; tangled forests, wind-rushed pines, and – somewhere just beyond sight – that wild sea. Once again I find myself thinking what a beautiful, special place this is.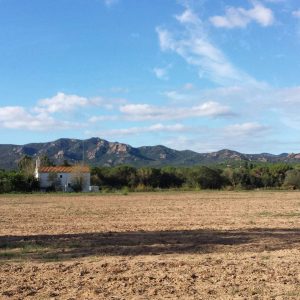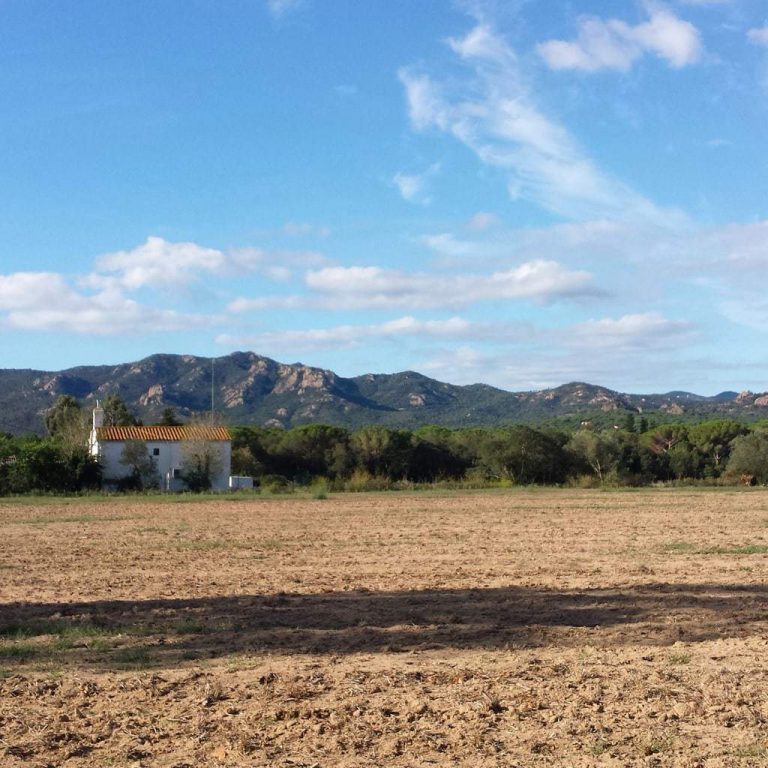 Two months ago, I revisited one of my favourite places on earth, the region of Catalunya in Spain. Not quite a country, not quite a state, the autonomous community of Catalunya is fiercely independent and, in many ways, significantly different from Spain. The culture is unique and colourful, the locals passionate and proud of their heritage, and the region itself – from the Pyrenees down to the dramatically rugged Costa Brava, or "Wild Coast" – is one of those places that keeps drawing me back time and again. I confess myself spellbound – and quite dramatically in love.
Many people associate Catalunya with bustling Barcelona or the beaches of Costa Brava, but inland this is a rich, green region that's an absolute gem to explore, with many towns and villages still relatively untouched by tourism. This time, I was exploring by bike, which opened up a whole new side to the area, allowing me to visit areas of the countryside that I probably wouldn't have seen otherwise. I was travelling with the Catalan tourist board, being shown some of the best cycling routes in the region along with several other travel and cycling bloggers, and after a first day in Barcelona we headed out to explore Catalunya by bike.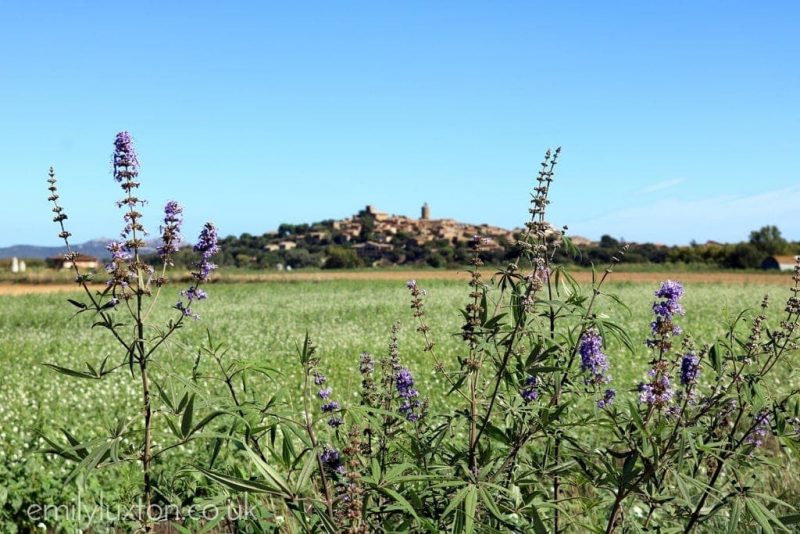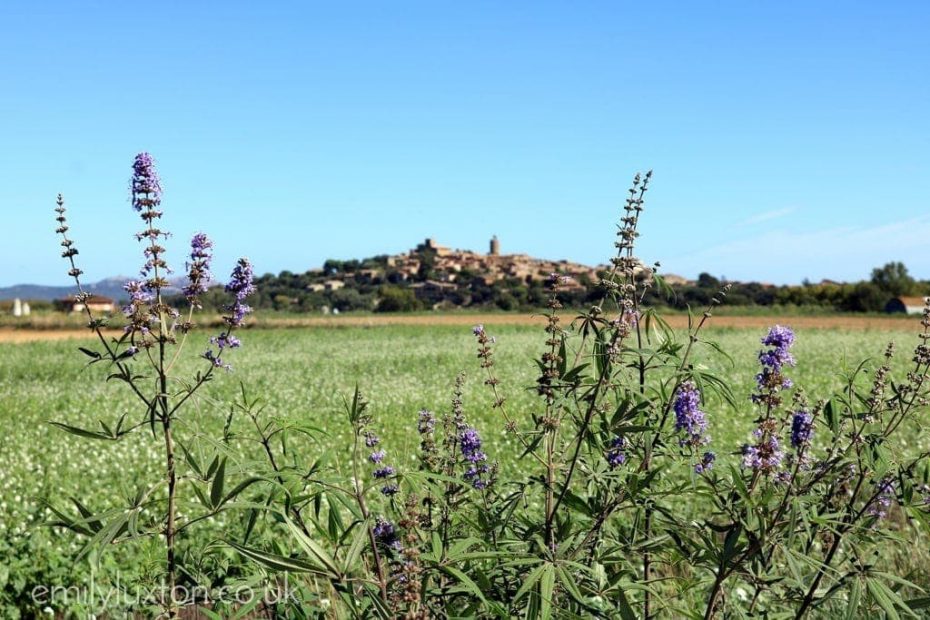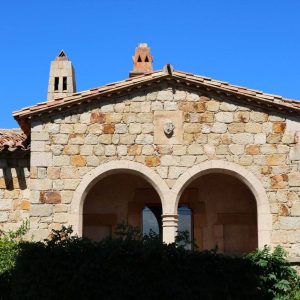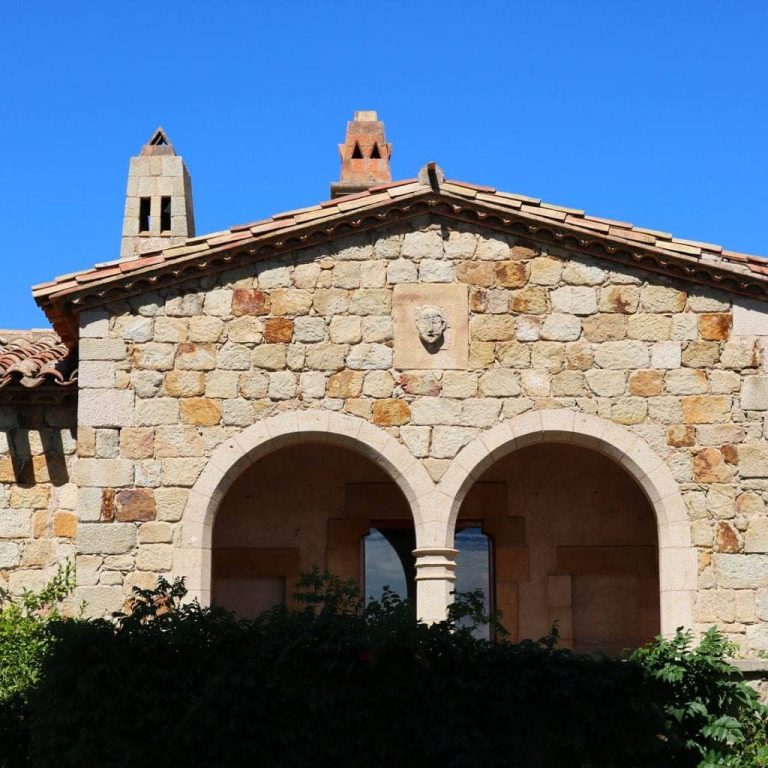 My heart swelled as I cycled along dirt tracks and empty tarmac roads in glorious, melted-butter sunshine, passing vineyards, fields of brownish-gold corn husks, and orchards with wooden crates stacked neatly to the side awaiting the harvest. We were touring the countryside of Baix Emporda around the beautiful, medieval town of Pals, which sat perched on top of a hill above the stunning spread of warm, September countryside – so unexpectedly unlike my old ideas of what Spain looks like.
Low lying meadows of cotton-white tufted flowers, clearings of twirling butterflies and colourful wildflowers, evergreen forests with bare, wind-bent trunks contorted beneath feathering bundles of deep emerald. This landscape, glowing golden in a warm, deep sunshine that was just hinting the beginnings of Autumn, was just a short drive from Barcelona, but it remains relatively undiscovered by tourists, who tend to hug the coastline when they visit Catalunya. But, by bike, the coast and the stunning interior countryside were within easy reach; from Pals it took just an hour or so to reach the beach of Platja de Pals beneath Begur – one of my favourite towns in Costa Brava – through dusty vineyards and beautiful farmland, downhill all the way.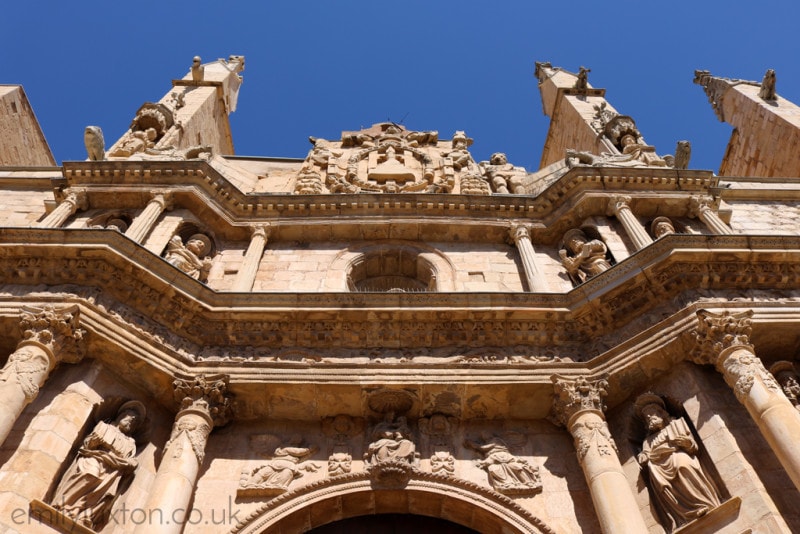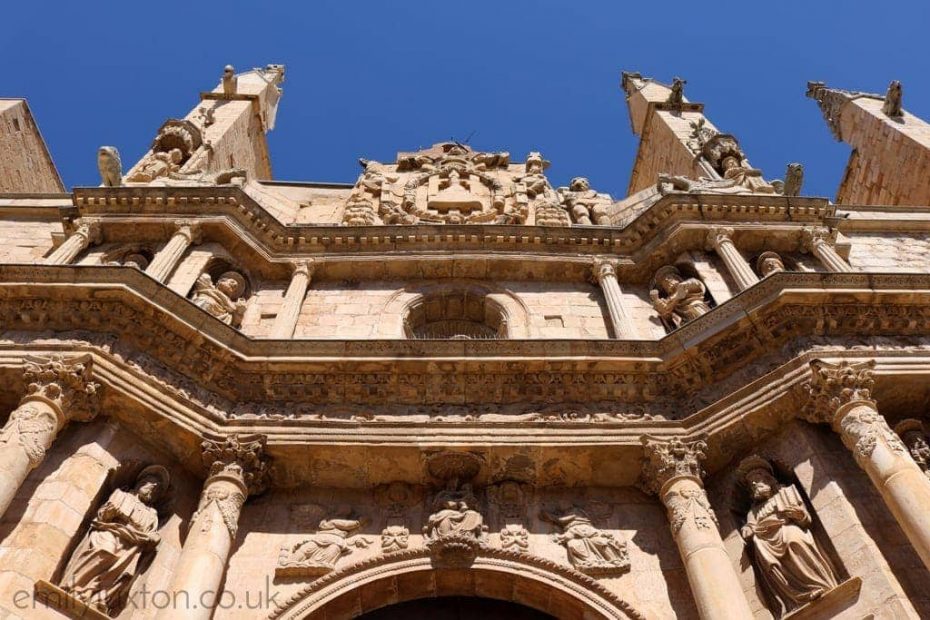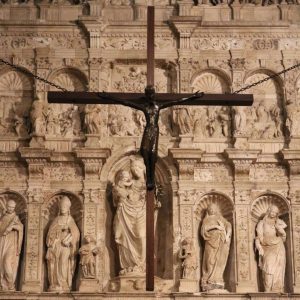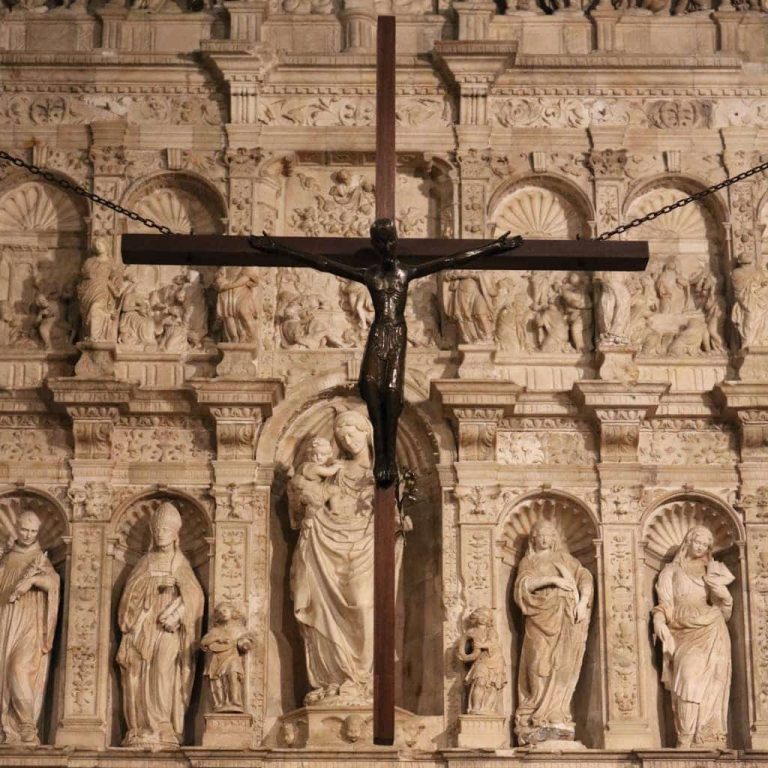 Over the next few days, I continued to fall more and more in love with Catalunya. There was the serene, quiet greenery of the Via Verde, or Green Way, a smooth downhill cruise from Llogostera near stunning Girona to Sant Feliu de Guixols on the coast, where I threw myself, for the last time this year, into the twinkling blue sea. Next, we tackled the pits and troughs of the slightly rockier route from Poblet Monastery to gorgeous Montblanc along part of the incredible Ruta del Cister, journeying through endless vineyards and along sandy forest trails. Thankfully, electronic bikes made the route's several steep uphill climbs far easier than they should have been for someone as unfit as me – and the rush those powerful, fast bikes gave as I shot along the Ruta was undeniably fun.
Up in the mountains of the Terres de l'Ebre region of Catalunya, we enjoyed another Via Verde, following an old railway line 11km from Bot to Benifallet. Again, downhill all the way, flying through long, dimly lit tunnels and over brides in the epic gorge of Val de Zafán. In at least one tunnel, the lights didn't come on at all – my heart leaping to my mouth as I rocketed forwards in the pitch black – but I made it through in one piece, bursting out into the blazing, late afternoon sunshine. More than being one of the most beautiful – and different – places I've stumbled upon in Catalunya, the Via Verde Zafán was simply fun; the fantastic, childish joy of whizzing downhill on a bike. That's the beauty of discovering a diverse region like Catalunya by bike; it's surprising, beautiful, and just so much more fun than walking. And each day of biking in Catalunya ends with incredible local food and wine – it's perfect!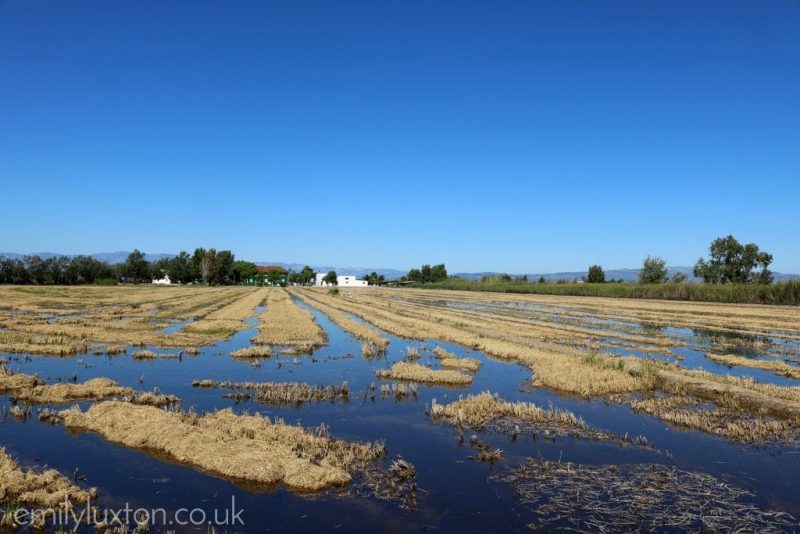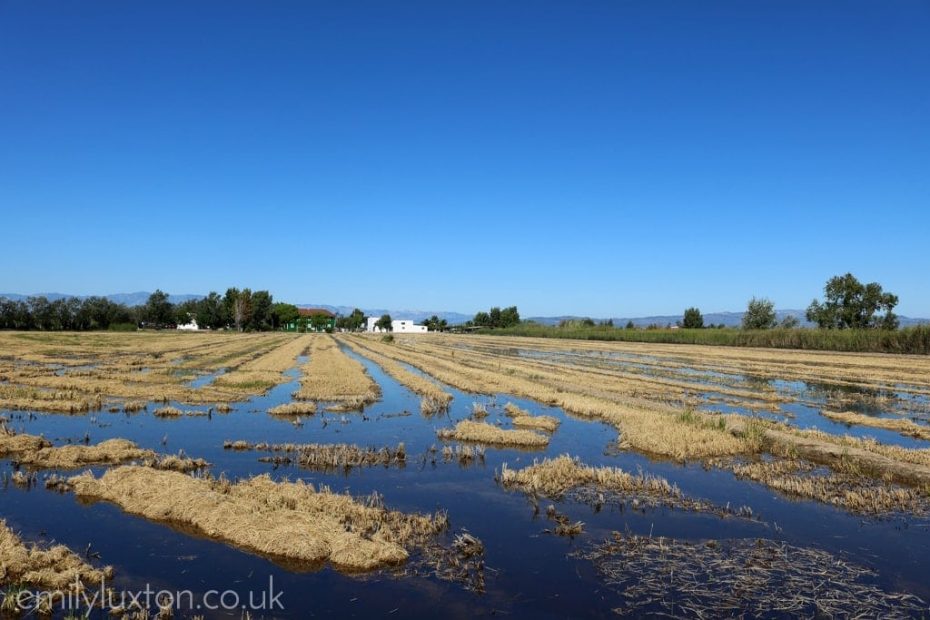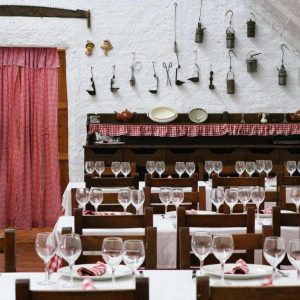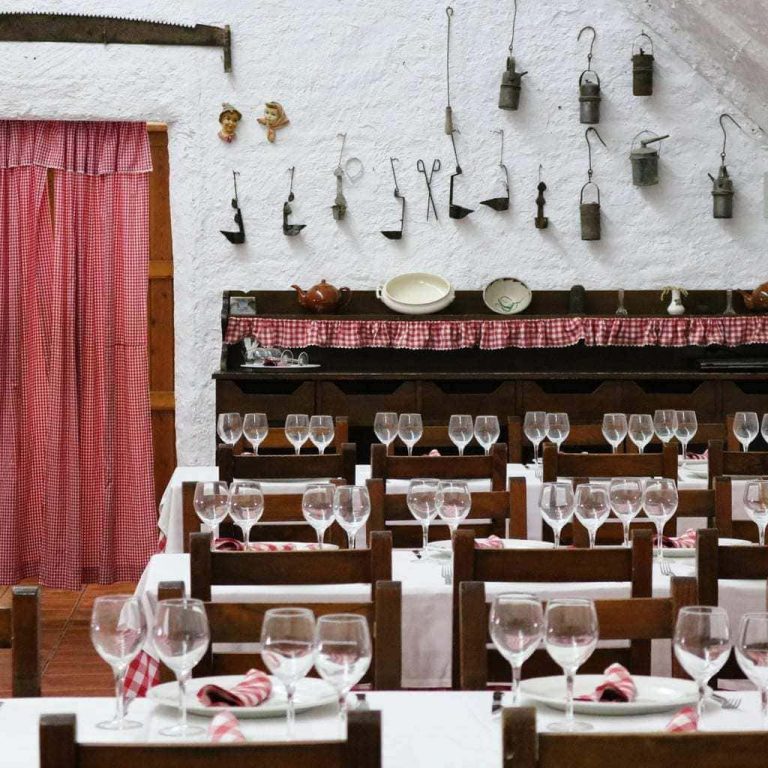 The Terres de l'Ebre is an area of Catalunya that's still relatively overlooked by most tourists. It's hard to understand why, because the region is absolutely amazing. We finished our trip in the Ebre Delta National Park, a coastal wetland area of rice fields, marshes, and diverse wildlife – which was holding it's second ever annual birding festival while we were visiting. A flat and gentle circuit took us around the marshes, stopping to gaze at the pink flamingoes which call the park home, or to watch the farmers harvesting rice – a strange contrast of traditional and modern methods. We ended with a long, lazy lunch in a gorgeous local restaurant, converted from one of the old traditional homes of the rice farmers, gorging ourselves on the local produce and plenty of delicious, fresh seafood, rounding everything off with a popular local pudding made from rice, similar to semolina.
And that, sadly, was the end of my trip biking in Catalunya. Our final meal was a celebratory one, enjoying local flavours and customs – plus plenty of local wines – before we said goodbye. But for me, it's only a temporary separation. Catalunya, you have me bewitched, and I plan to return just as soon as I can. Adéu!
Huge thanks go to Tourist Board of Catalunya for hosting me on the trip. All words and opinions are my own.