Some posts on this site contain affiliate links. If you book or buy something through these links, I earn a small commission (at no extra cost to you). Take a look at my privacy policy for more information.

A detailed guide to how to spend 2 days (or more) in Barcelona – based on numerous visits to this amazing Catalan capital!
Barcelona is one of my favourite cities in the world. Bursting with culture, history, and incredible cuisine, as well as a palpable but indefinable cool, this is the perfect city break.
There's so much to see and do, it can all seem a little overwhelming. Especially if you only have 2 days in Barcelona. But, no matter how short your time, with a bit of careful planning you can easily see most of the city's major attractions in a couple of days.
Based on multiple trips over several years, I'm going to show you how to spend two days in Barcelona. I've also included a few tour recommendations, in case you have a bit longer or want to see some more of the most beautiful places in Spain.
If you have even longer, consider one of these fab day trips from Barcelona, or head to the Costa Brava for a couple of days!
This guide covers most of the major sights in Barcelona, but there's still loads more to see – you'll be dying to come back as soon as possible!
I've also included a few travel tips and some accommodation recommendations. If it's your first time in the city, this guide to where to stay in Barcelona covers all the different neighbourhoods to help you choose! Barcelona travel tips
Without further ado – here's my guide to spending 2 days in Barcelona. Enjoy…
2 Days in Barcelona: Contents
2 Days in Barcelona: Itinerary Map
2 Days in Barcelona: Day One
Sagrada Familia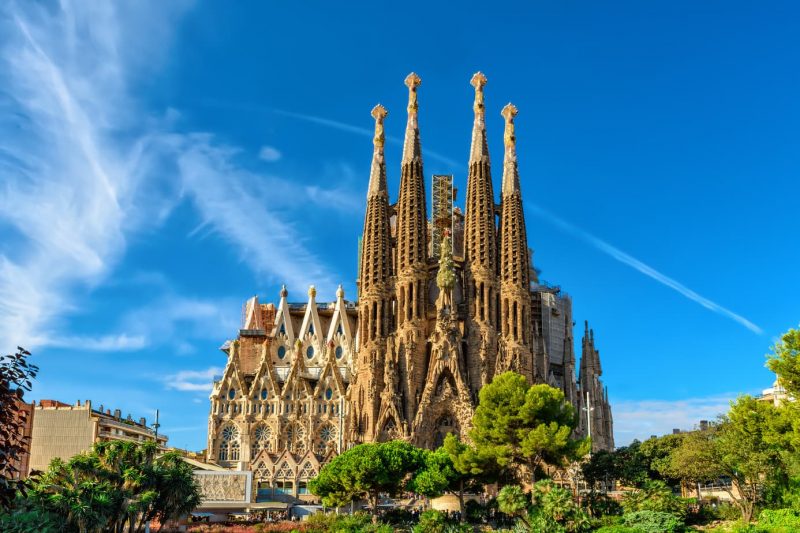 One of the most iconic attractions in Barcelona is the Sagrada Familia. The as-yet-unfinished masterwork of Antoni Gaudí was begun in 1882, and the current target is to finish the building work by 2026! But to be honest, the never-ending construction is part of this striking church's charm!
Gaudí is perhaps one of Barcelona's most famous sons, the "golden boy" of the Catalan modernist movement. His distinctive architecture can be found all over the city, but the Sagrada Familia is perhaps his most famous contribution to Barcelona's skyline.
Top tip: Book skip the line tickets online to avoid the queues, which can be hours long! 
La Rambla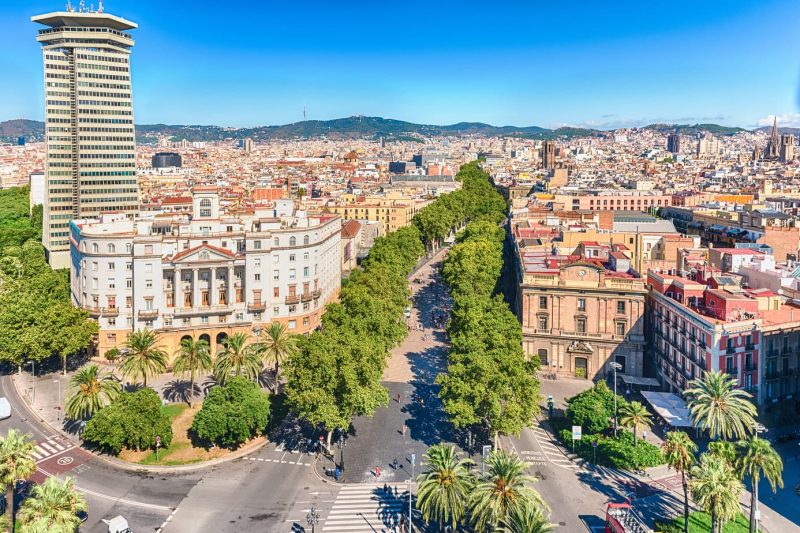 La Rambla is a wide and leafy pedestrian street running through Barcelona's Old Quarter, from the Placa Catalunya down to the old harbour. Lined with shops and restaurants, many of which spill out onto the street itself, the street feels like the very heart of the city. Street performers and artists are common all along the street, so it's a great place to explore. Be sure to delve into some of the surrounding sidestreets, nicknamed Las Ramblas, as well.
This area is home to some of the top Barcelona attractions! Don't miss La Boqueria, a covered food market which is perfect for people-watching, especially in the morning. You can sample a few local delicacies, or pull up at one of the food stalls for a quick meal!
Just off La Rambla, you'll also find the Placa Reial, a picturesque square featuring lampposts designed by Gaudí.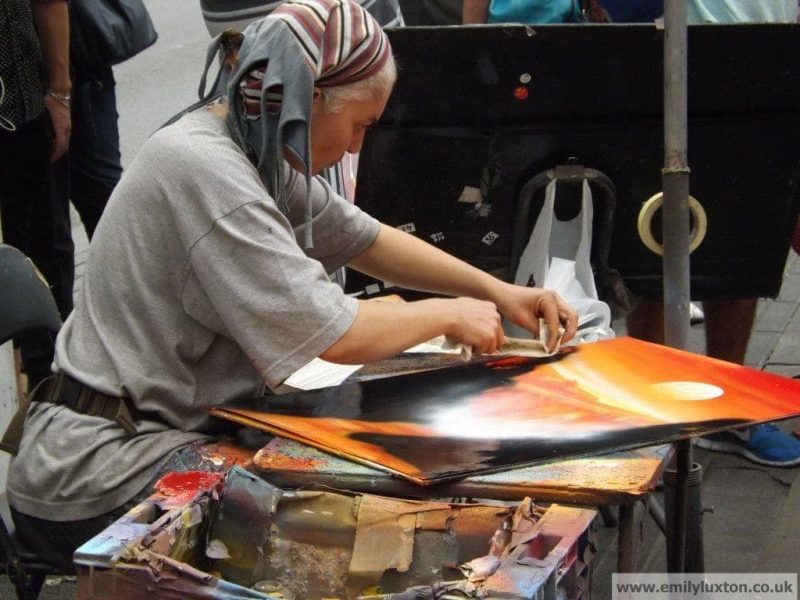 Barrio Gotico (Old Quarter)
The Barrio Gotico, or "Gothic Quarter", is Barcelona's Old Town. You could easily spend a whole day exploring the narrow medieval streets and stunning historic building. This is where you'll find the imposing Barcelona Cathedral, and the city's history museum in the Plaza del Rei. There are also dozens of little squares, trendy bars, boutique stores, quirky museums, and medieval buildings to explore.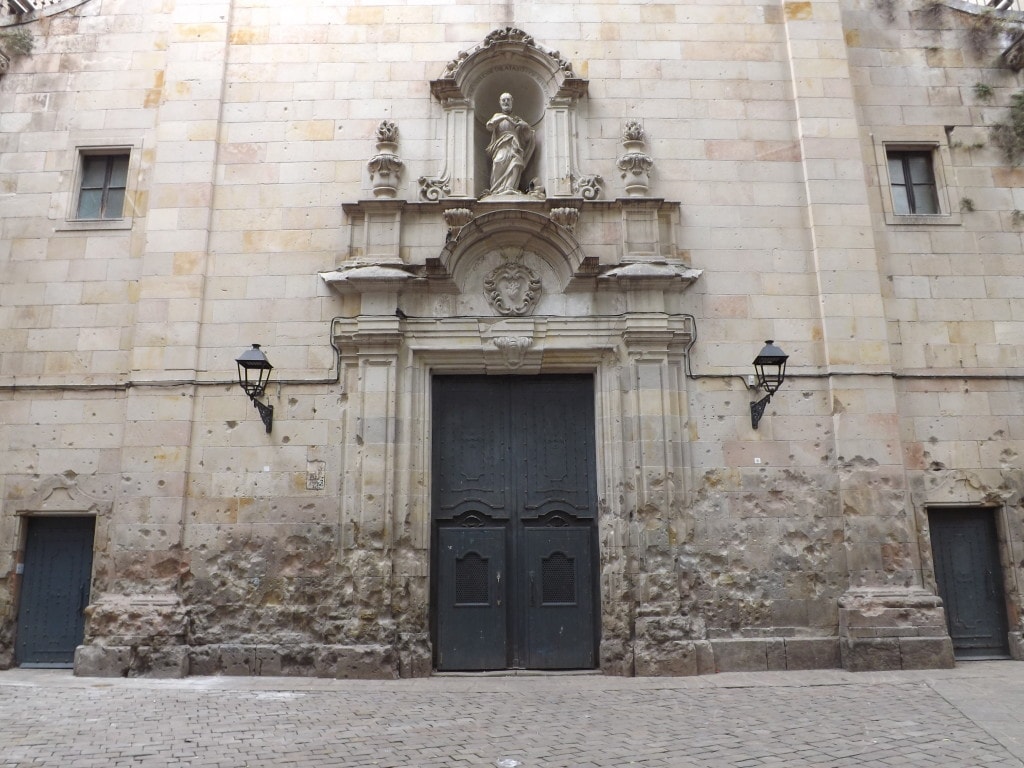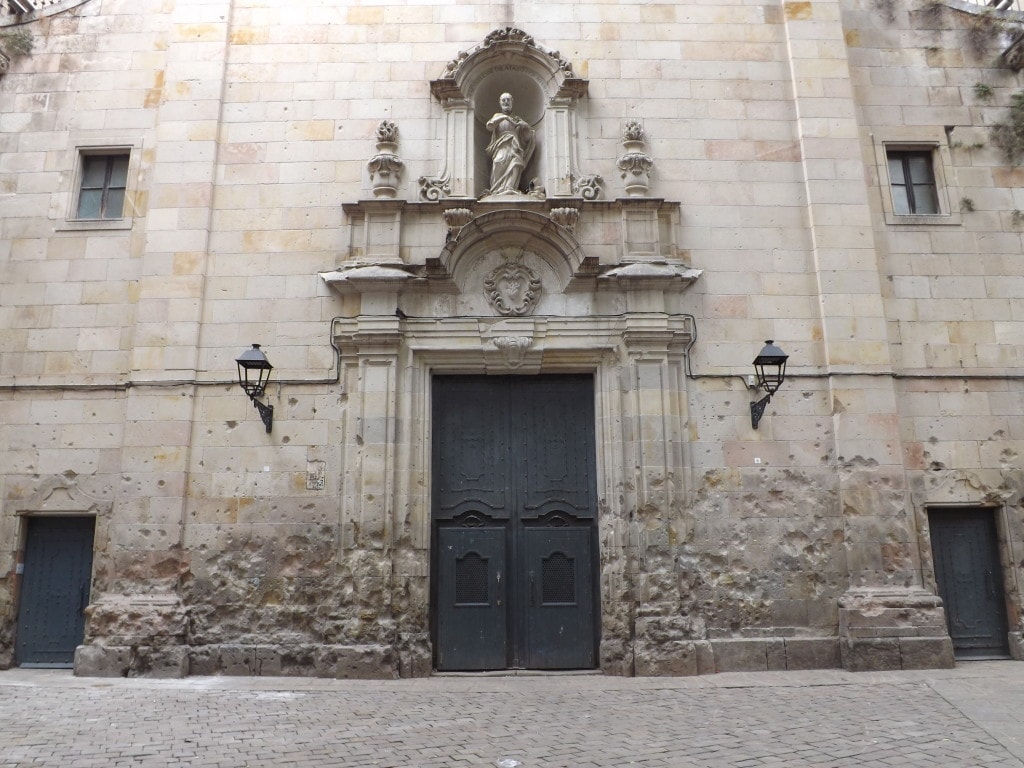 Don't miss the Plaça Sant Felip Neri, at the heart of the Barrio Gotic. It's a quiet, shady spot with a sad history. The walls of the baroque church bear the tragic scars of the Spanish Civil War, pockmarked with damage from a bomb hit which killed 20 children seeking shelter inside the church.
RECOMMENDED TOUR: 2 Hour Gothic Quarter Walking Tour
Montjuïc
For some of the best views in Barcelona – and maybe a pretty stunning sunset if you time it right – take the cable cars to the top of Montjuïc. The journey lasts a few minutes and offers a great panoramic look at the city.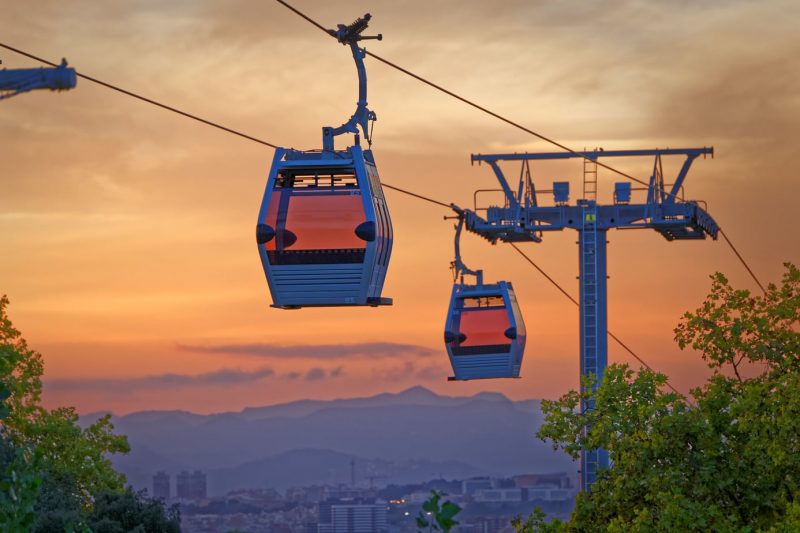 Montjuïc literally translates to "Jew Mountain" from medieval Catalan and perhaps relates to the Latin phrase Mons Jovicus ('hill of Jove'). High above the city, the air is really fresh and clean, and it's lovely to walk through the natural wooded area around the top of the hill.
Don't miss Castell de Montjuïc, an old military fortress dating back to 1640, which offers more incredible views from its sturdy stone walls. Also nearby you'll find the Olympic Ring of Montjuïc, leftover from when Barcelona hosted the 1992 Olympic Games.
Getting there: Take a metro to Paral.lel station and change for the funicular railway up Montjuïc (which is included in a single Metro ticket). From there, change for the cable cars to the top. 
Top tip: One of the top Barcelona travel tips is to download the Barcelona Metro App to help you plan journeys.
Two Days in Barcelona: Day Two
Park Güell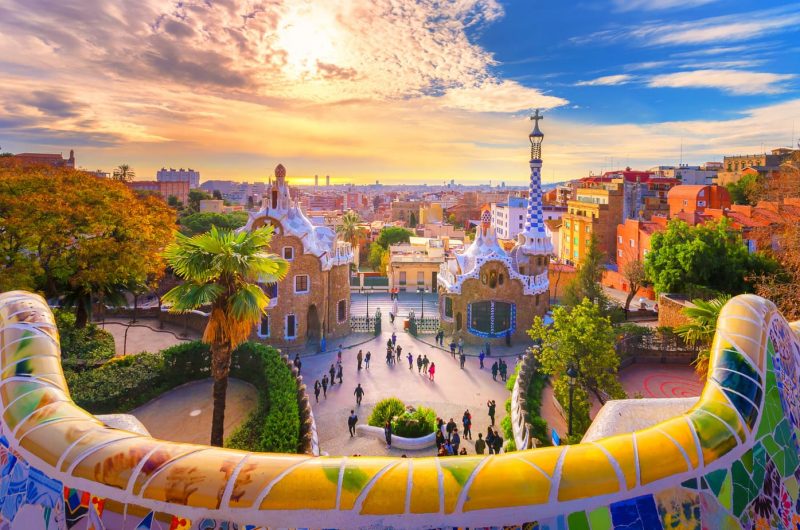 Start your second day in Barcelona with another hit of Antoni Gaudí. This time, at Park Güell, an incredible park overlooking the city which feels like it was lifted out of Alice in Wonderland! Filled with colourful ceramic tiles, curving surfaces, quirky sculptures, and buildings that look like cake-toppers, the park is so much fun to explore.
Camp Nou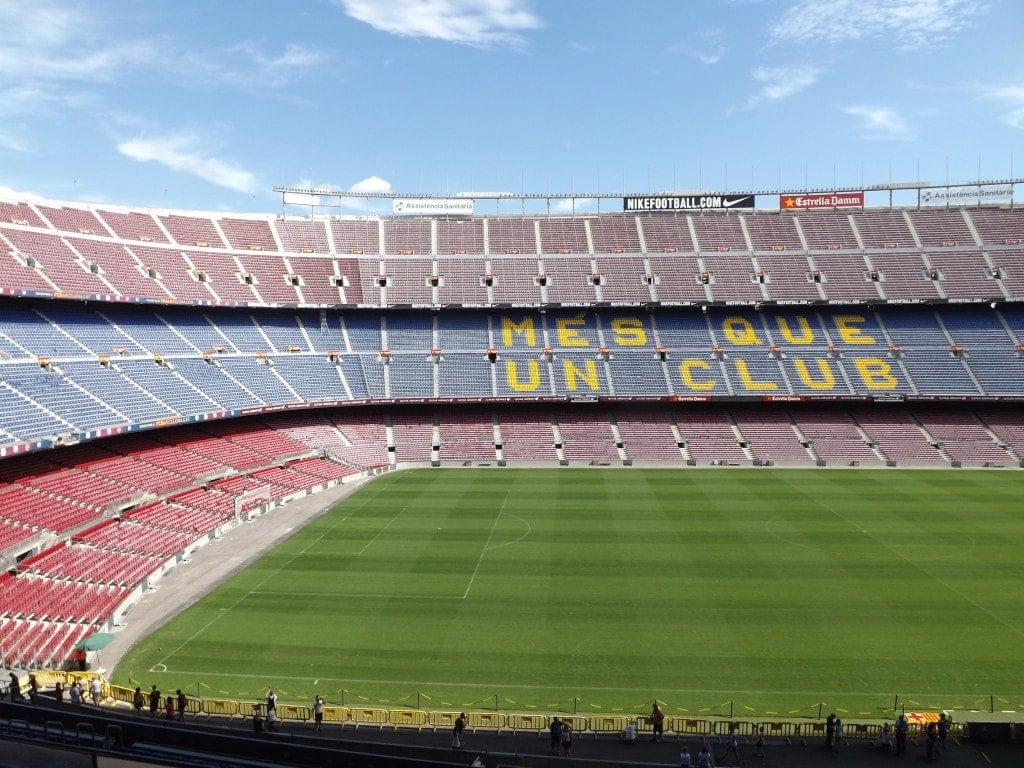 A trip to Barcelona FC's stadium, Camp Nou, might sound like it's something just for football fans to do. But it's actually surprisingly interesting – and even I enjoyed my trip there (despite not really liking football at all). You can take a tour of the stadium, and explore the museum, which is full of trophies, photos, and other memorabilia.
Better still, try to get tickets to a match if there's a home game during your 2 days in Barcelona. Football is a huge deal in Spain (as in most of Europe) and Barcelona are one of the best teams in Europe. It's always a good atmosphere in the city when Barca play at home. Especially if they win!
Art Museums
There are dozens of amazing art museums to explore in Barcelona, so be sure to visit at least one or two. The Museu Nacional d'Art de Catalunya is a great place to start, especially if you're interested in learning about Catalunya's cultural identity. Then there's the Barcelona Museum of Contemporary Art and the Museu del Disseny de Barcelona (Design Museum).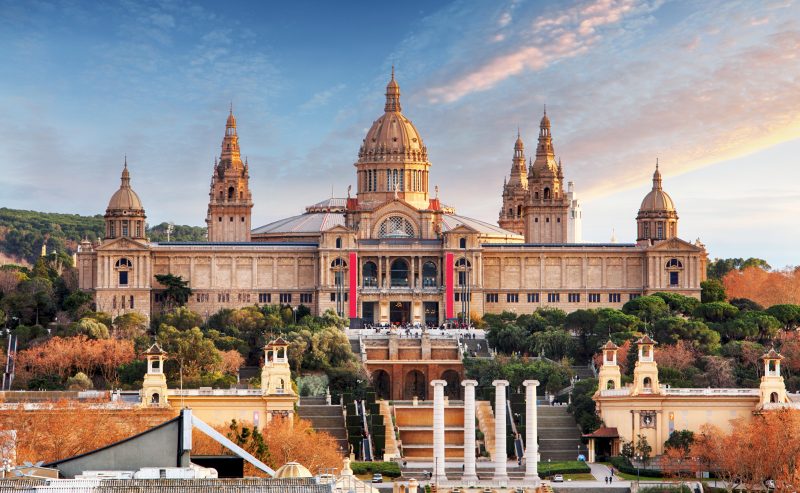 For more specific museums, there's the Fundació Joan Miró, which celebrates the work of locally-born Miró, and the Picasso Museum, which hosts some of the cubist's lesser-known works. Finally, Base Elements in the Barrio Gotico is Barcelona's Urban Art Gallery – a must for anyone interested in street art!
Barceloneta Beach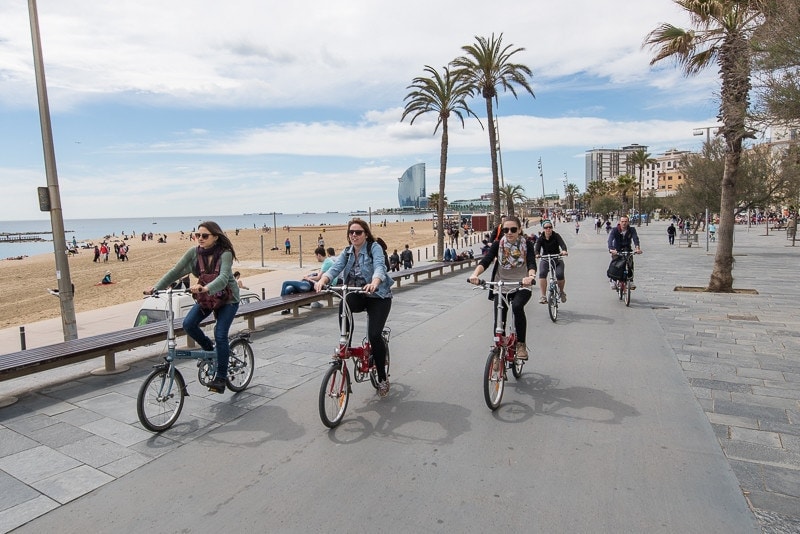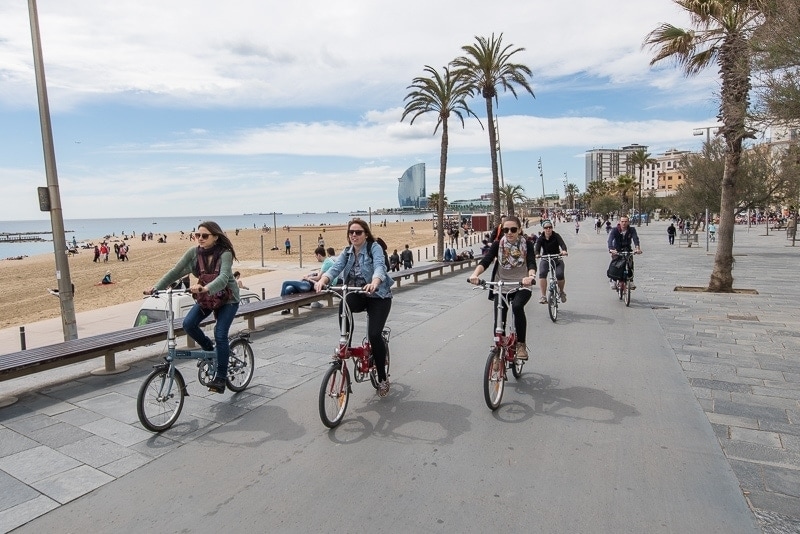 One of the things that makes Barcelona so brilliant for a city break is its gorgeous beach. You can combine city sightseeing with an afternoon at the beach, so you get the best of both worlds.
In summer, Barceloneta Beach is glorious. But even when the weather's not great, the spacious esplanade running all along the seafront provides the perfect place for a walk or a bike ride. Explore the various restaurants, admire the various sculptures – like the stacked cubes of La Estrella Herida or Frank Gehry's Golden Fish – and soak up the stunning seaviews.
Fun Barcelona Tours
Hop On Hop Off Bus Tour
I'm not normally a huge fan of bus tours, but the Hop-On, Hop-Off Bus Tour in Barcelona is a really convenient way to get around such a sprawling city without exerting yourself too much. Ride between the more spread-out sights in Barcelona, enjoying the views from an open-topped double-decker. Simply "hop off" whenever you reach something you want to take a closer look at.
Barrio Gotico Bike Tour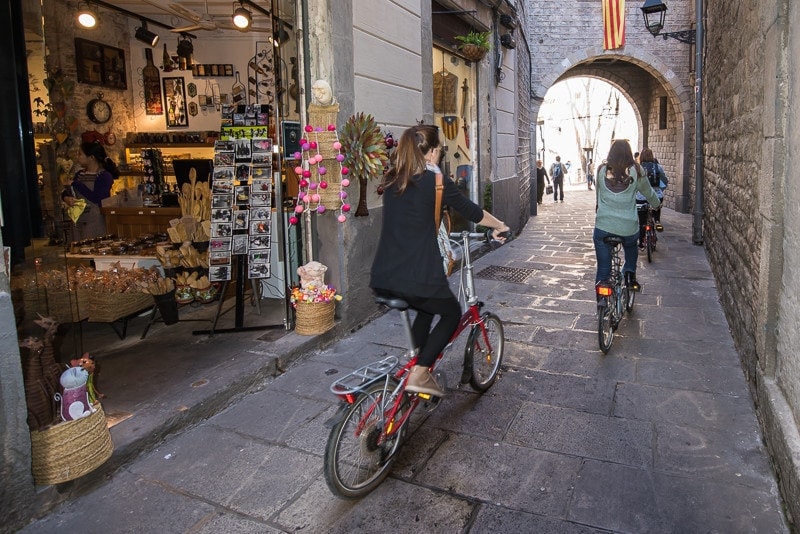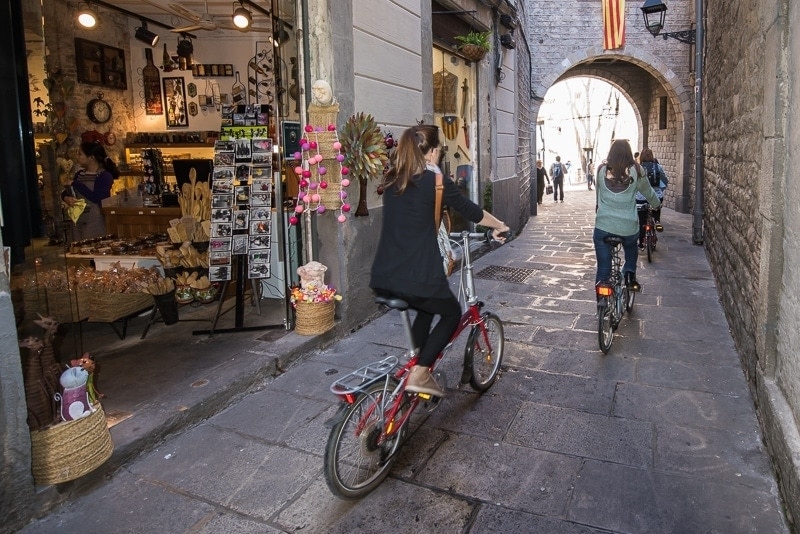 Another great way to get around Barcelona is by bike! I loved the Barrio Gotico bike tour I took with Experience Barcelona a couple of years ago. We called at all the important sites in the Old Town area, and finished up with a lovely ride along the seafront.
Recommended Tour: Barcelona Historical 3 Hour Bike Tour
Barcelona Chocolate Tour
One of the best tours I ever did in Barcelona was the City of Chocolate tour from Context Travel. Did you know that Barcelona was probably the first city in Europe to actually try chocolate, when the conquistadors brought it back from the New World? There's a lot of fascinating chocolatey history in the city, as well as some really amazing chocolate shops. There's even a chocolate museum! Perfect for anyone with a sweet tooth.
Recommended Tour: Private Barcelona Chocolate Tour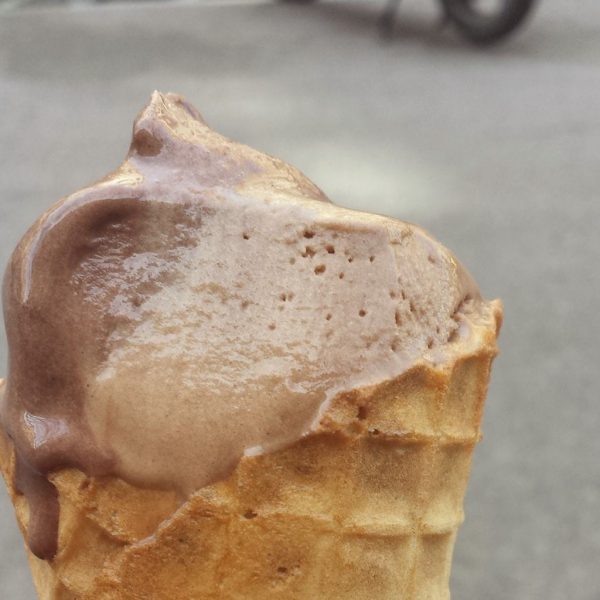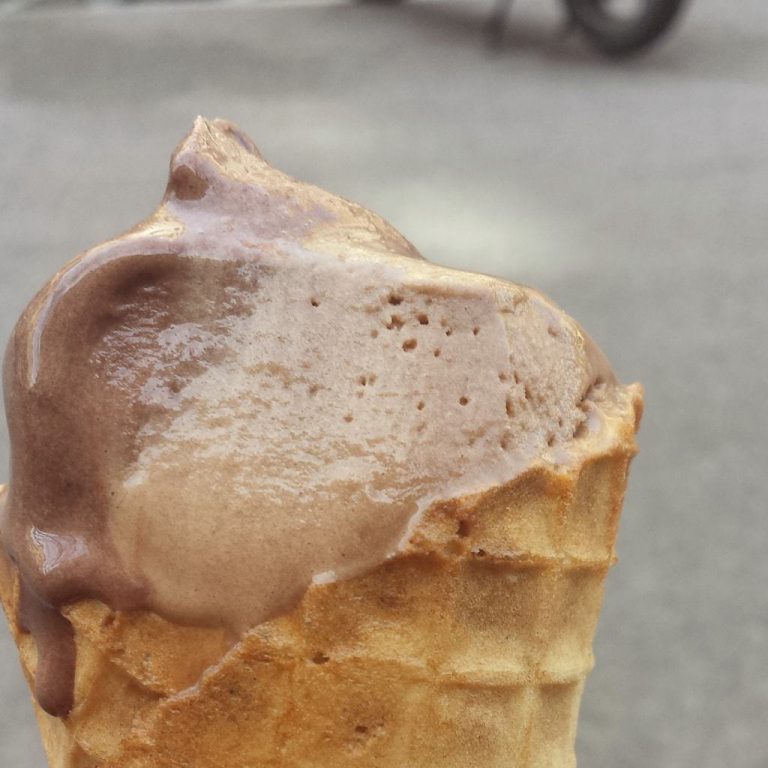 Barcelona Cooking Class
Taking a cooking class with a local chef is a great way to delve a little deeper into Barcelona's cuisine! I found a great tapas workshop through BonAppetour and headed to a local's house with a few friends for a lesson.
BonAppetour works a little like AirBnb, but for foodie experiences. You can find local's offering cooking classes, or simply traditional homecooked meals.
Barcelona Street Art Tour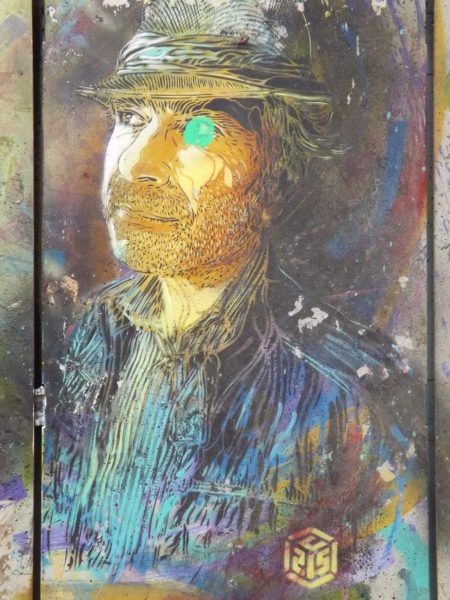 Barcelona has a ton of amazing street art! You're sure to spot a few colourful murals and quirky paintings as you explore the city's neighbourhoods on foot. But if you want to learn a little more, a street art tour of Barcelona is a great way to explore a new side of the city! I did the free tour of El Raval with Barcelona Street Style a couple of years ago and it was awesome. They run on tips so be generous if you enjoy the experience.
Where to Stay in Barcelona
Over several trips to Barcelona, I've stayed in a few different places! I've rounded up some of my favourite recommendations below…
Budget
Generator Hostel Barcelona – Possibly the best designed and most comfortable hostel in Barcelona! A modern hostel-cum-hotel with REALLY cool decor, a fab bar, and fabulously comfy dorms with pod-peds for privacy. Also, although the common areas were lively at night, the dorms were always very quiet, so you have the best of both worlds.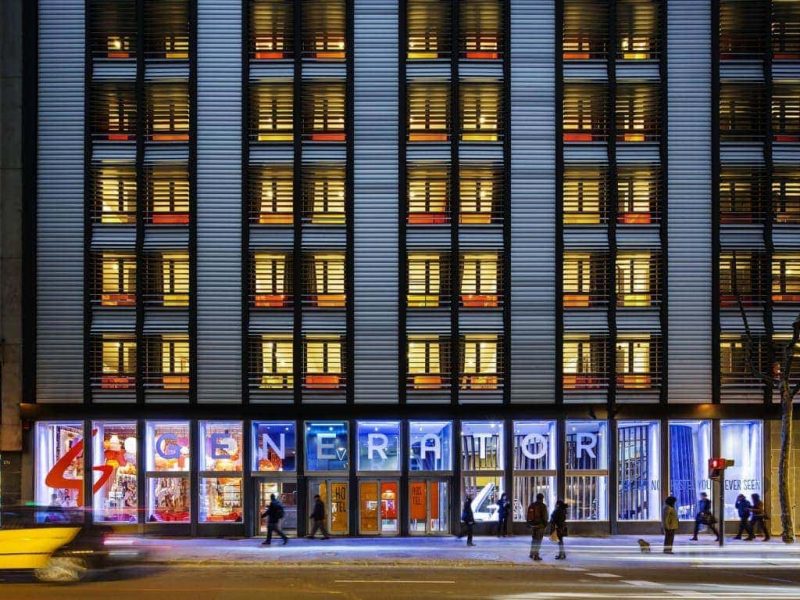 St Christopher's Inn – A fun, slightly noisy hostel with a fantastic atmosphere and a cool (and well-priced) bar, St Christopher's Inn is ideal for backpackers looking to meet fellow travellers. The location is ideal: the hostel is right next to the Plaza de Catalunya, the city's main square and the place where the airport buses stop. Dorms were clean and comfy, and the hostel design was really cool.
Mid-Range
Hotel & Spa Villa Olimpica Suites – A trendy, minimalist hotel in the Poble Nou district of Barcelona. I had a lovely stay here, the service was great and the pool offers welcome relief from the warm weather!
AirBnb – There are loads of amazing AirBnb options in Barcelona, offering a great way to save money on some really nice accommodation. If you've never used it before, use my referral link to get £25 credit towards your first booking!
Luxury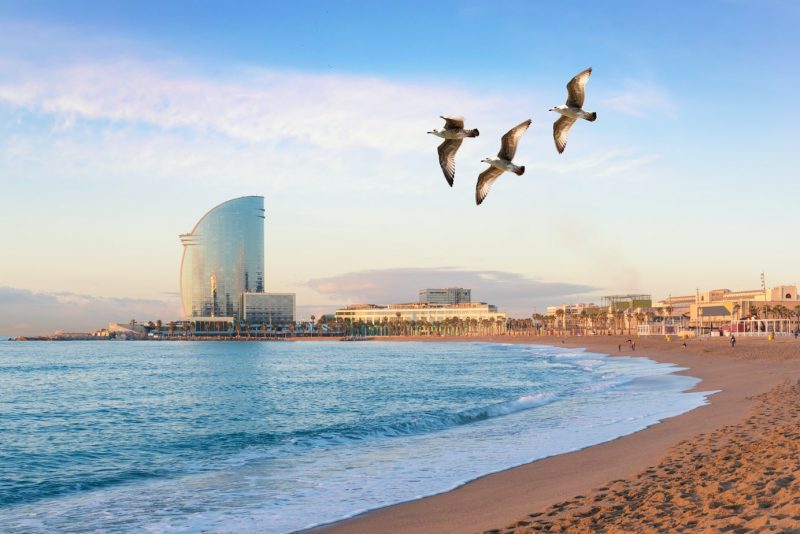 W Barcelona – One of the most popular luxury hotels in Barcelona, the striking sail-shaped W Barcelona on Barceloneta Beach offers sublime views of the city. Throw in a stunning infinity pool, rooftop bar, and gorgeous avant-garde design and you have the perfect place to stay for your 2 days in Barcelona!
Majestic Hotel and Spa – This hotel on the Passeig de Gràcia is a Barcelona institution, offering luxurious accommodation in a stunning neoclassical building. Opened back in 1918, the Majestic has a rich history and is one of the oldest hotels in the city. But the glamour of its early days is far from faded, thanks to an intense renovation in recent years.
More info and Further Reading
If you have longer than 2 days in Barcelona – here are some more things to do in the area…
The Ultimate Guide to Chocolate in Barcelona
Four Gorgeous Cycling Routes in Catalunya, Spain
Reasons to Take a Road Trip Through France and Spain
Pin this Post