Some posts on this site contain affiliate links. If you book or buy something through these links, I earn a small commission (at no extra cost to you). Take a look at my privacy policy for more information.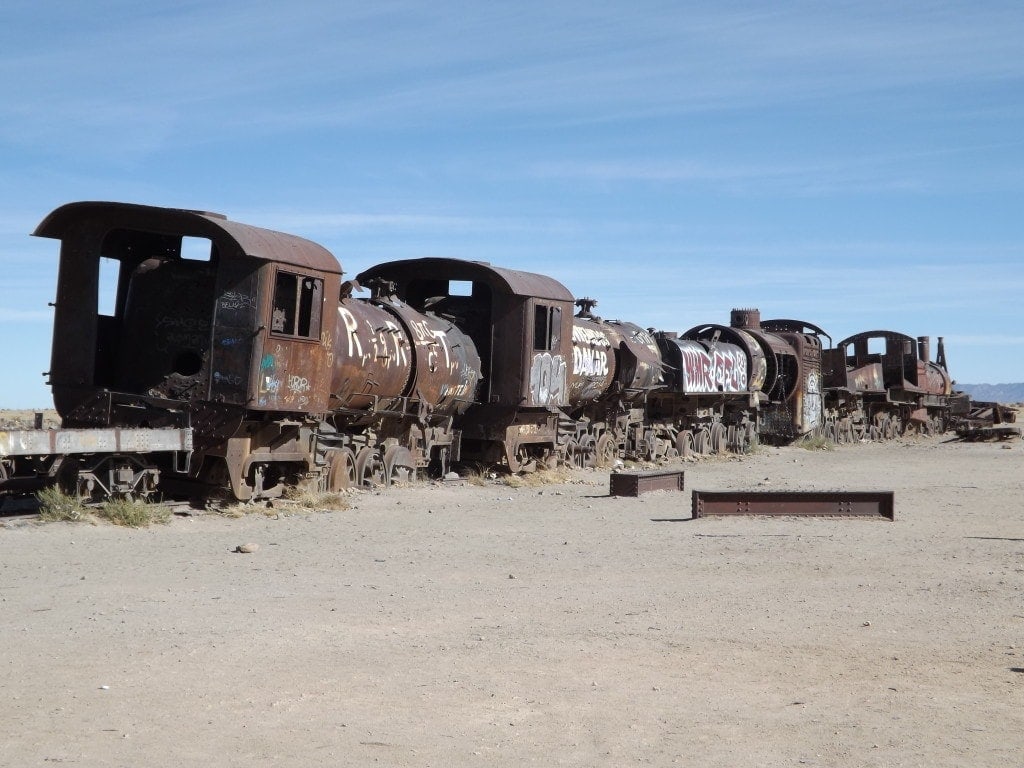 Our four day trip from Tupiza to Salar de Uyuni ended in the centre of Uyuni at about 1pm, so from there we headed straight to Uyuni's second-biggest attraction, the Train Cemetery.
About 3km outside the town, surrounded by a dusty wasteland filled with loose rubbish and stray dogs, this once-busy train yard was a pretty bizarre sight. Uyuni once served as a distribution hub for trains headed to various ports, loaded up with minerals from Bolivia's mines, lakes and salt flats, but when the mining industry collapsed due to mineral depletion in the 1940s, the trains were abandoned.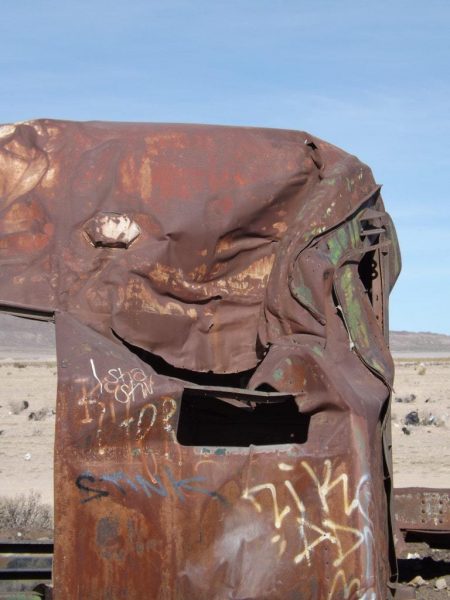 Now, the so-called train cemetery is a huge space filled with forgotten tracks, rusted train engines, and half-destroyed carriages. Lots of the metal is warped or crushed, creating strange, abstract shapes, and many carriages are missing walls and roofs, standing like skeletons in the desert.
The red rust, peeling paint, sun-scorched wood and chipped metal provide textures that are surprisingly beautiful and make fantastic photographs, while the trains themselves, half-destroyed antiques coated in graffiti and surrounded by sandy wasteland, make haunting subjects.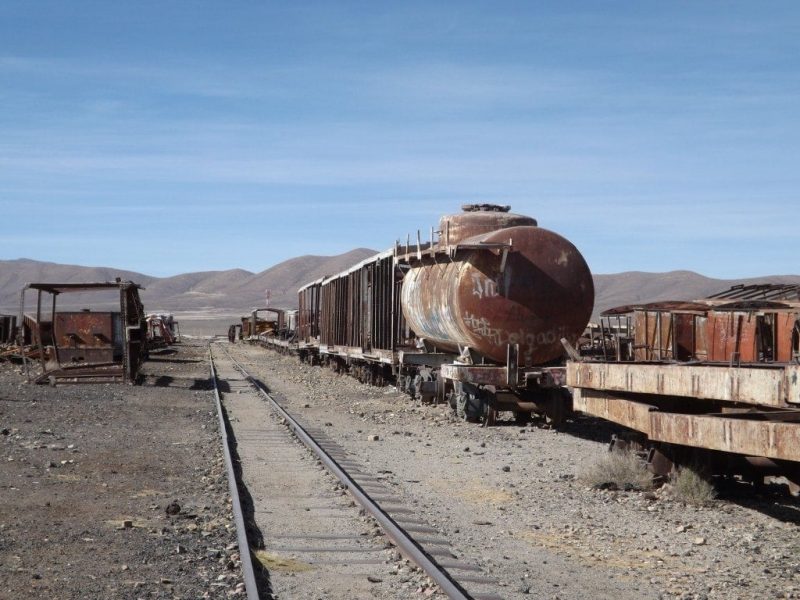 The cemetery was a great space to explore, something like a cross between an art installation, a rubbish dump and a play park; it's impossible to resist the urge to climb up on top of the trains, or into the cabins, and a few swings have even been added to some of the train wagons.
Although it seems a shame to have so many beautiful, antique steam trains abandoned in the middle of the desert and left to rust, in many ways it's better than breaking them down for scrap metal, and this way the trains have continued life as a fascinating and strange tourist spot.