Some posts on this site contain affiliate links. If you book or buy something through these links, I earn a small commission (at no extra cost to you). Take a look at my privacy policy for more information.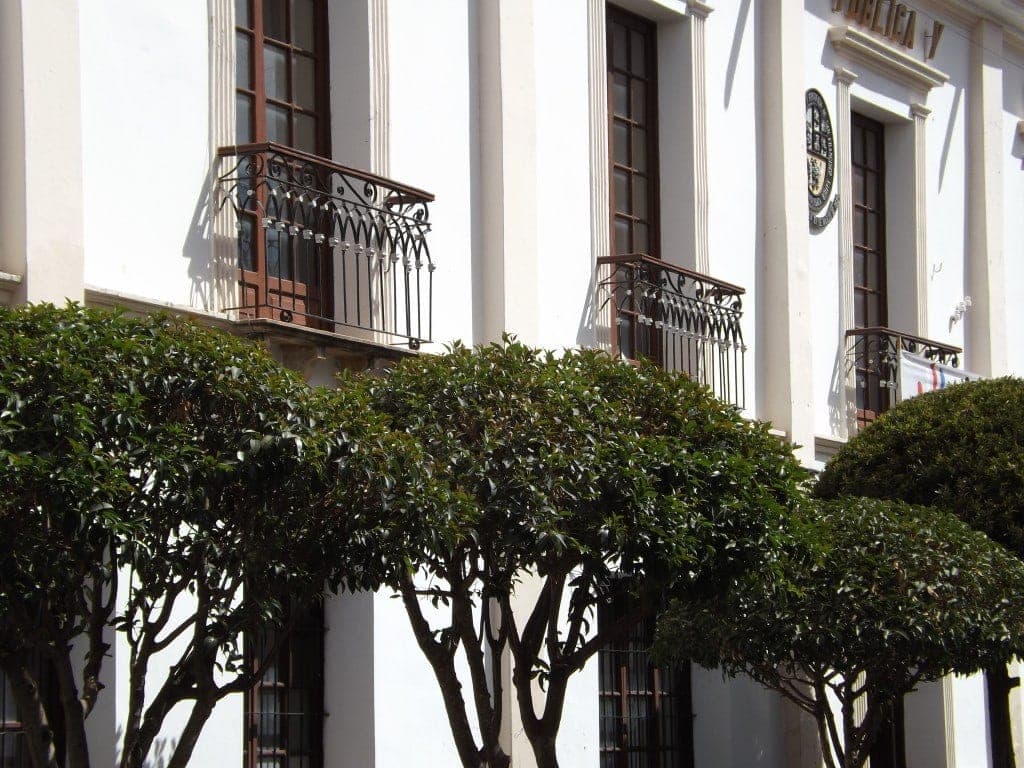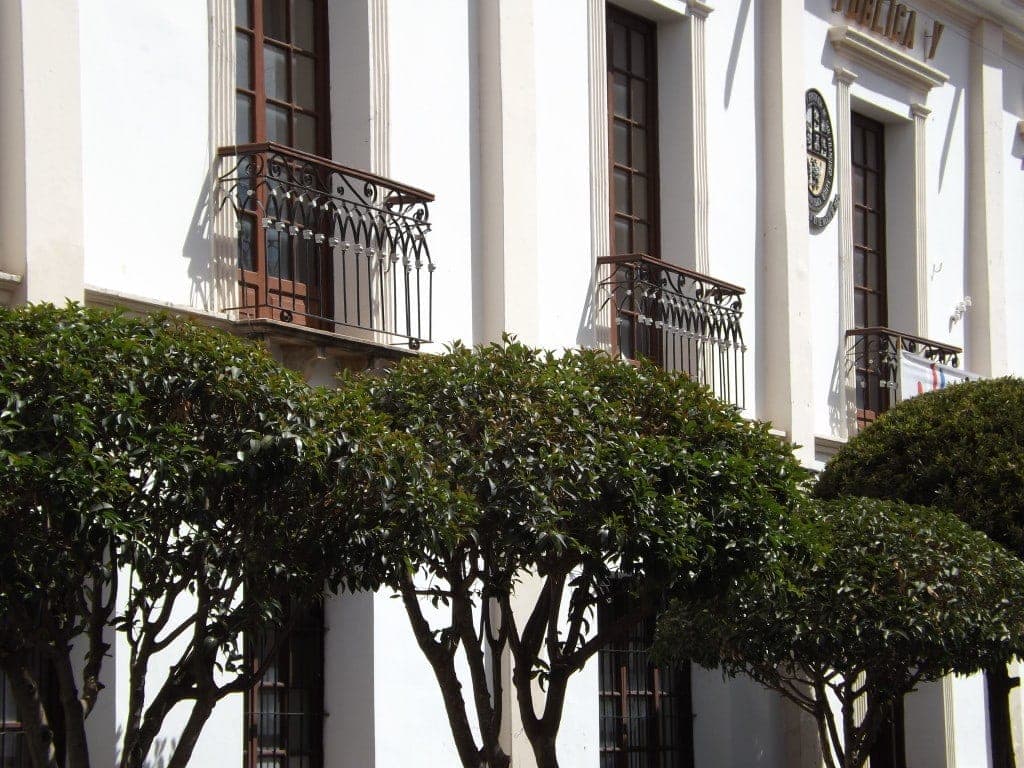 Although we spent ten whole days there – the longest we've stayed still on this whole trip – we didn't actually do a whole lot in Sucre. We checked in to the lovely Irish-run hostel Celtic Cross, sleepy, peaceful and only two months old, and found ourselves unwinding so quickly after months of travel that we decided to stick around for as long as possible.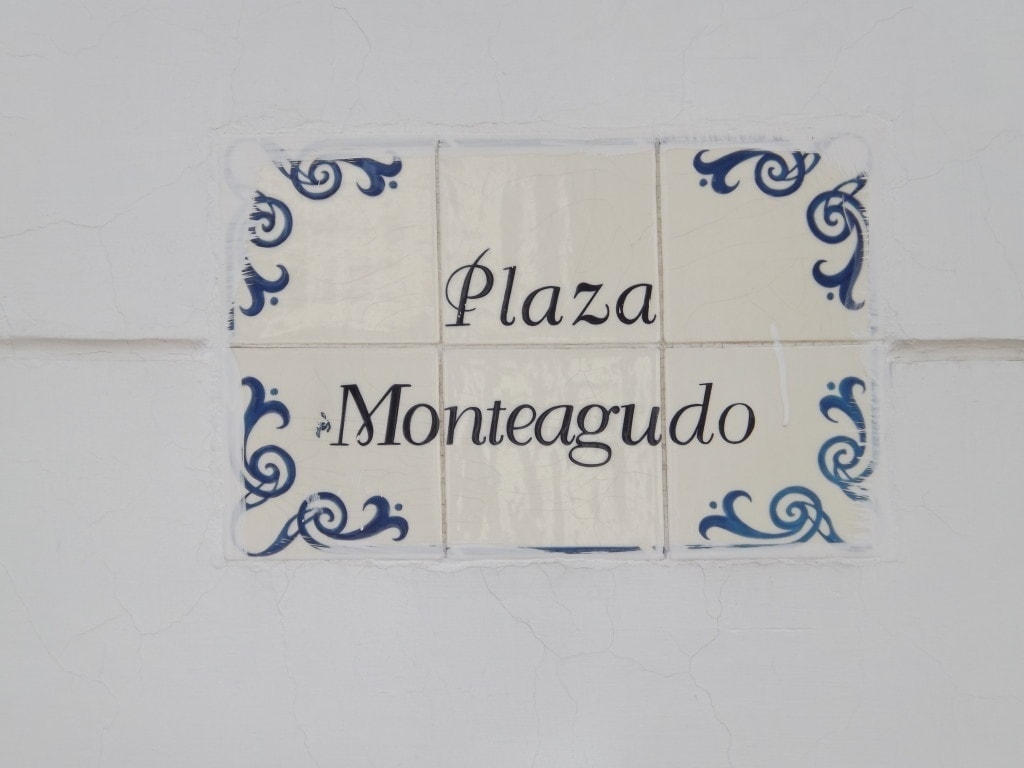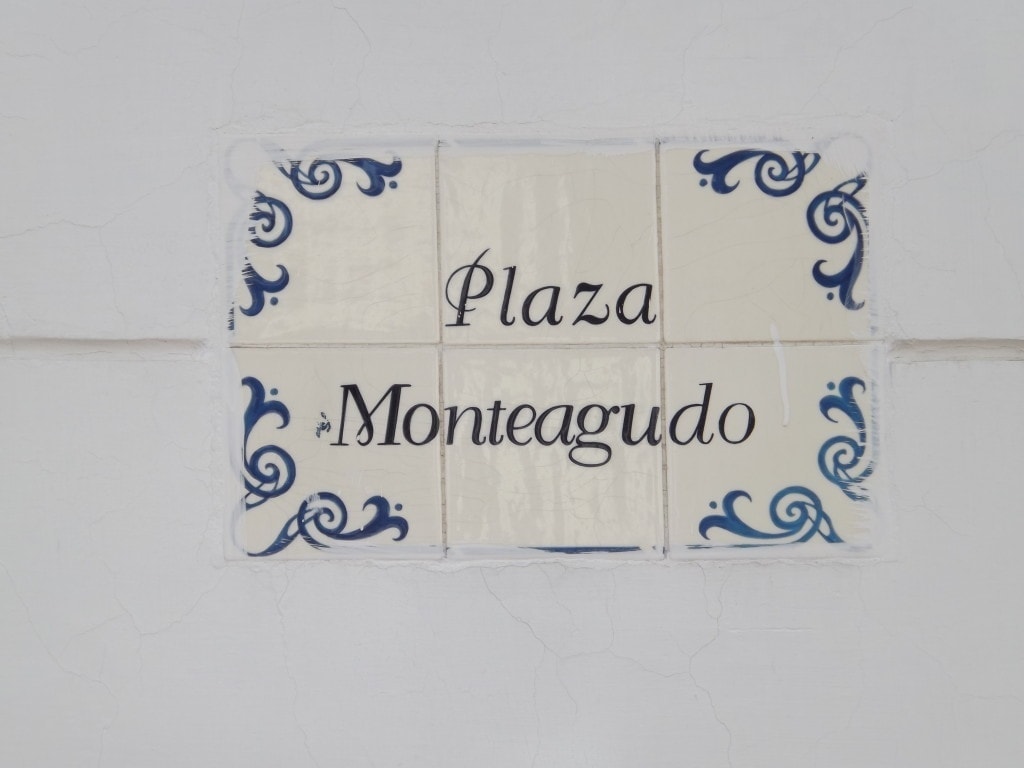 The city is beautiful. In the centre, the antique, colonial buildings are all painted a gleaming white, and are lovingly cared for and maintained. The centre of the white city slopes downhill from Churuquella Hill towards the plaza, with rose bushes and flowering trees planted along the streets, while trailing plants and window boxes cling to the buildings, so although there aren't many green spaces in sight, there's still a garden-like feel to Sucre.
With not much to do there, you might wonder how we spent ten whole days in Bolivia's official capital, but staying in Sucre was easy – tearing ourselves away was the hard part! We spent most of our time – in between some incredibly cheap, and absurdly helpful private Spanish lessons – unwinding in the sun, eating some cheap, good food, and chilling out with friends old and new, but we did manage to make our way to a few of Sucre's best sights, too.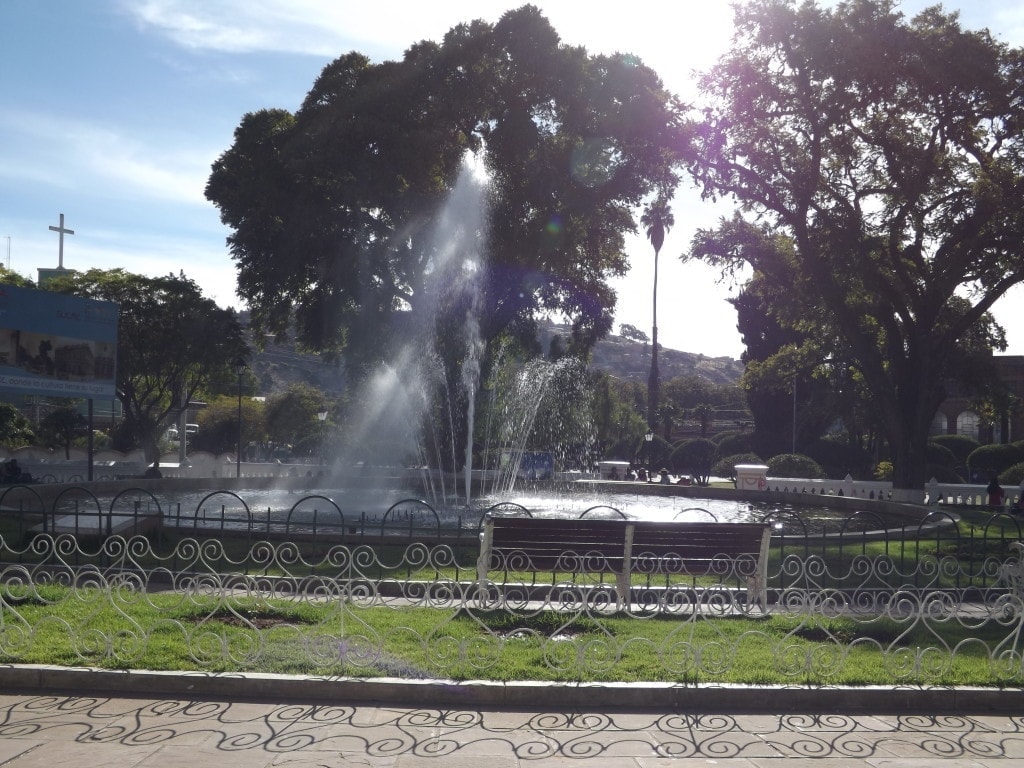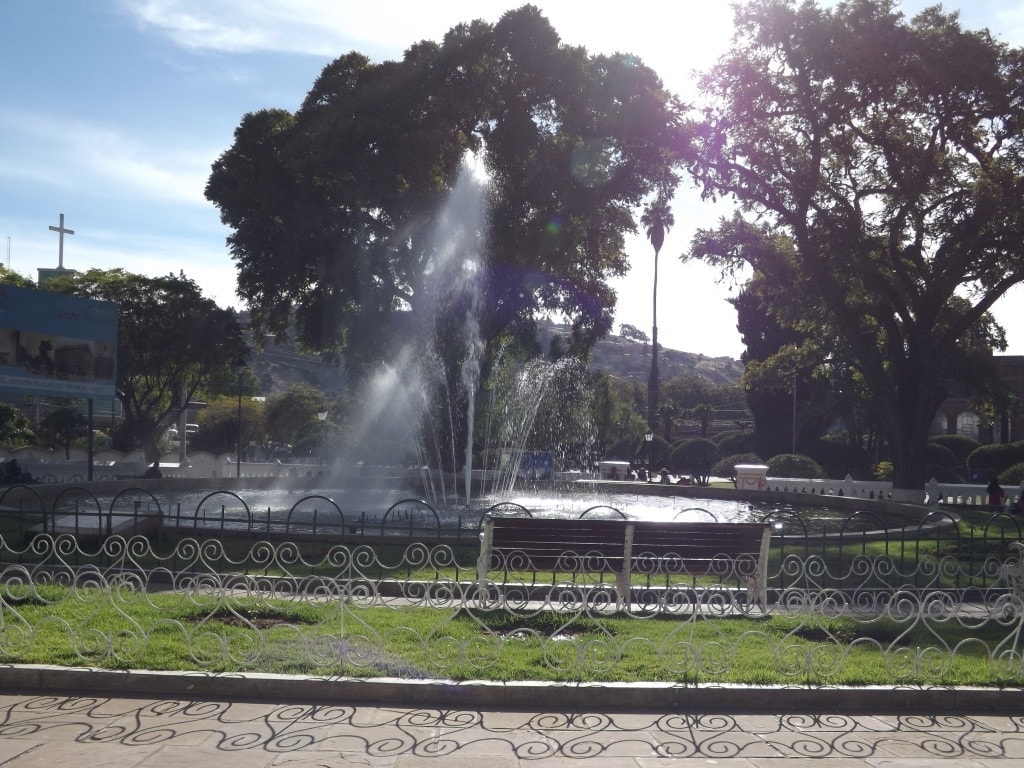 Parque Bolivar was a big, beautiful green space not far from the central plaza, with towering trees, neatly sculptured lawns and bushes, and a gorgeous fountain surrounded by rose bushes and flower beds. The real highlight of the park, though, was the ice cream parlour in the top left corner (conveniently just opposite my Spanish school) which was recommended to me by my teacher, David. They only sell two flavours – crema, the classic, and another option which varies day to day, but the crema (cream) ice cream was among the best I've ever tasted – sugary sweet, milky, and completely delicious.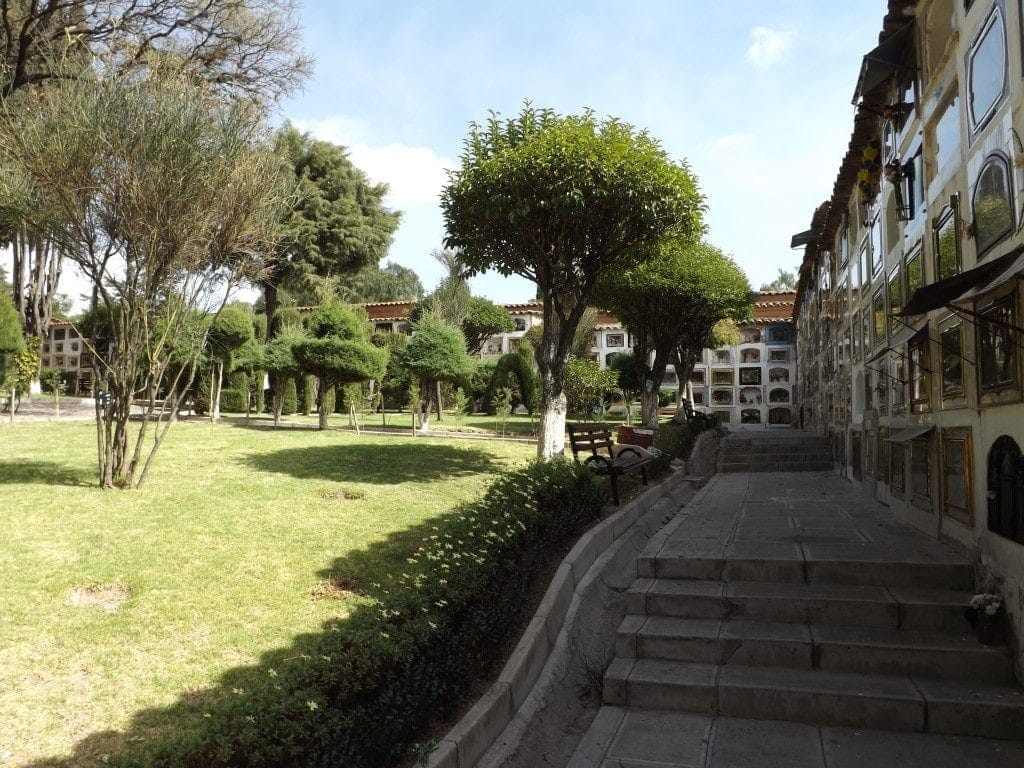 We also headed for one other green space, recommended by our hostel owner and interesting, if a little voyeuristic; the cemetery. Like the rest of Sucre, it's mostly white painted, beautifully kept, neatly laid out and very, very peaceful. We walked through the quiet shade of the tree-lined paths, looking at the different keepsakes and ornaments placed behind the glass of the individual vaults – just like in La Paz cemetery, Coca Cola, Bolivia's favourite drink, featured a lot – and studying the new, three storey high plots being built towards the back of the cemetery, looking like small, multi-storey car parks. Along the way, we also passed several men and women sitting by the edge of the main path praying out loud very rapidly. Their entwined chanting hummed in the air, sounding eerily like a voice speaking in tongues, and followed us through the silent cemetery.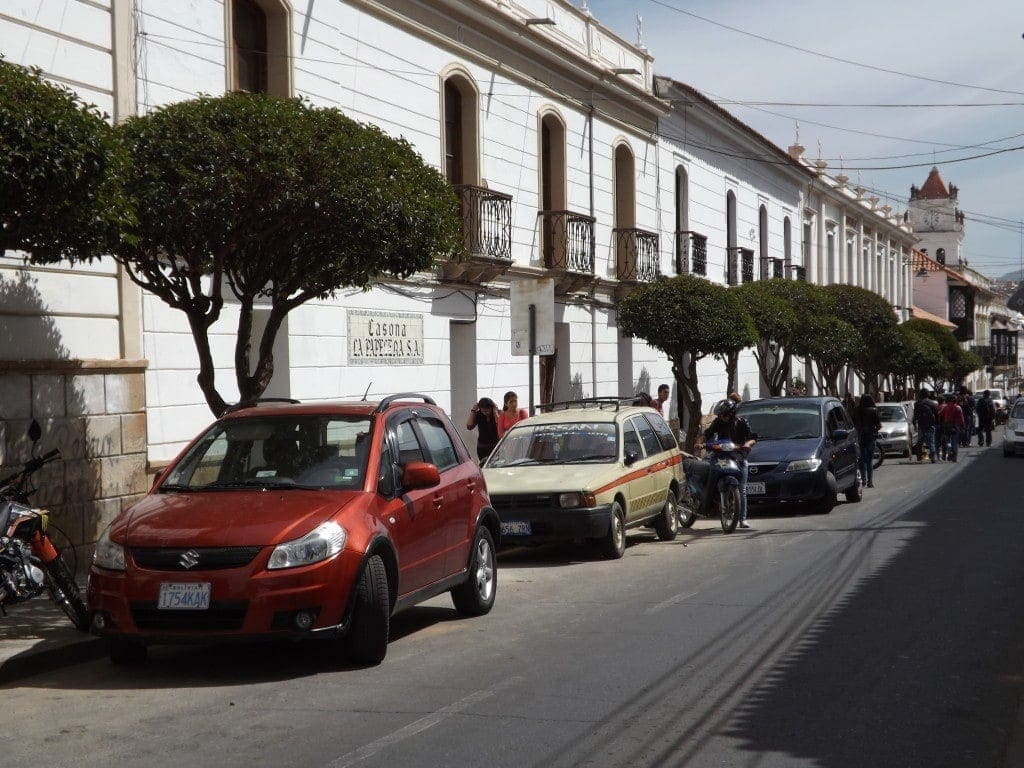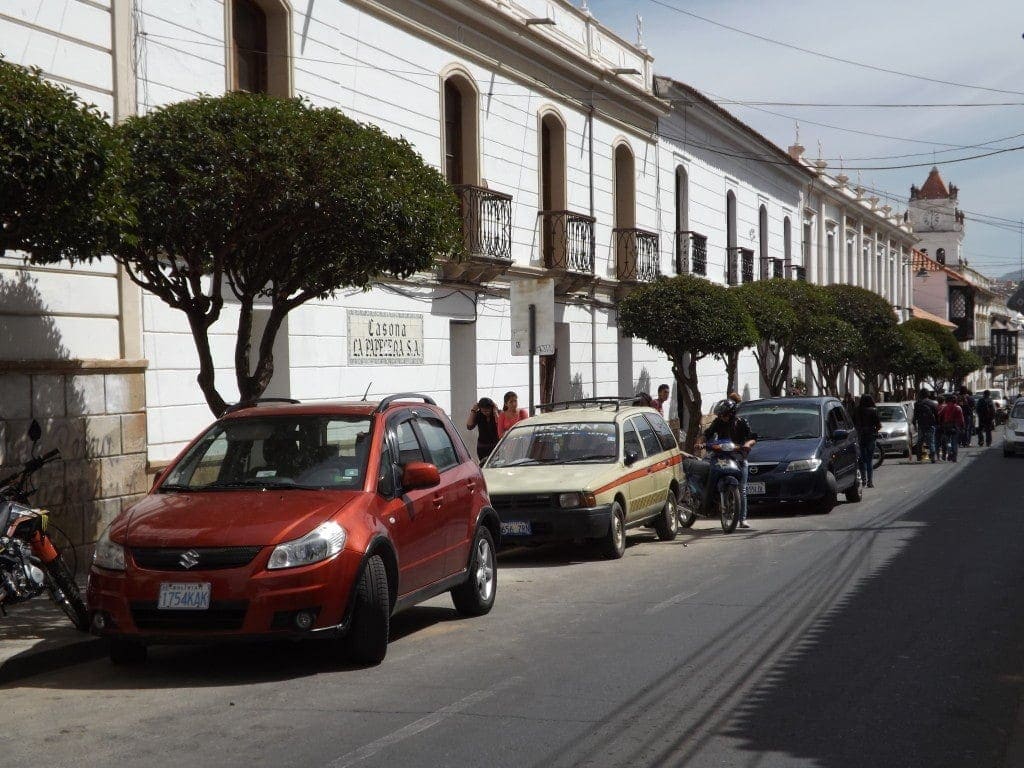 There was the Ethnographic Museum; free, quiet and currently showing a fascinating temporary exhibition of colourful parade masks and costumes from across Bolivia, as well as displays of art and photography upstairs. And, of course, there were the markets: Mercado Negro, which we visited on a sleepy Sunday when it was half-empty, where you can pick up bargain-priced clothes and toys, and the heaving Central Market: constantly busy, stinking of fruit smoothies, hot chorizo sandwiches, spices, raw meat, spilt milk, cheese, and the tang of freshly made chilli sauce.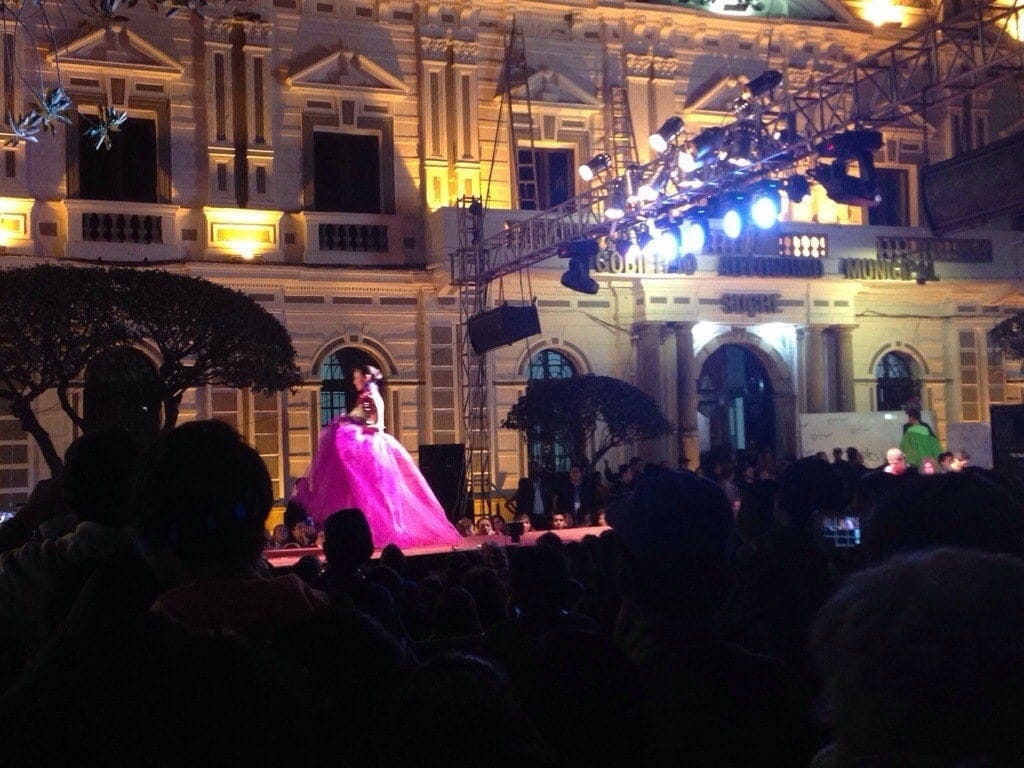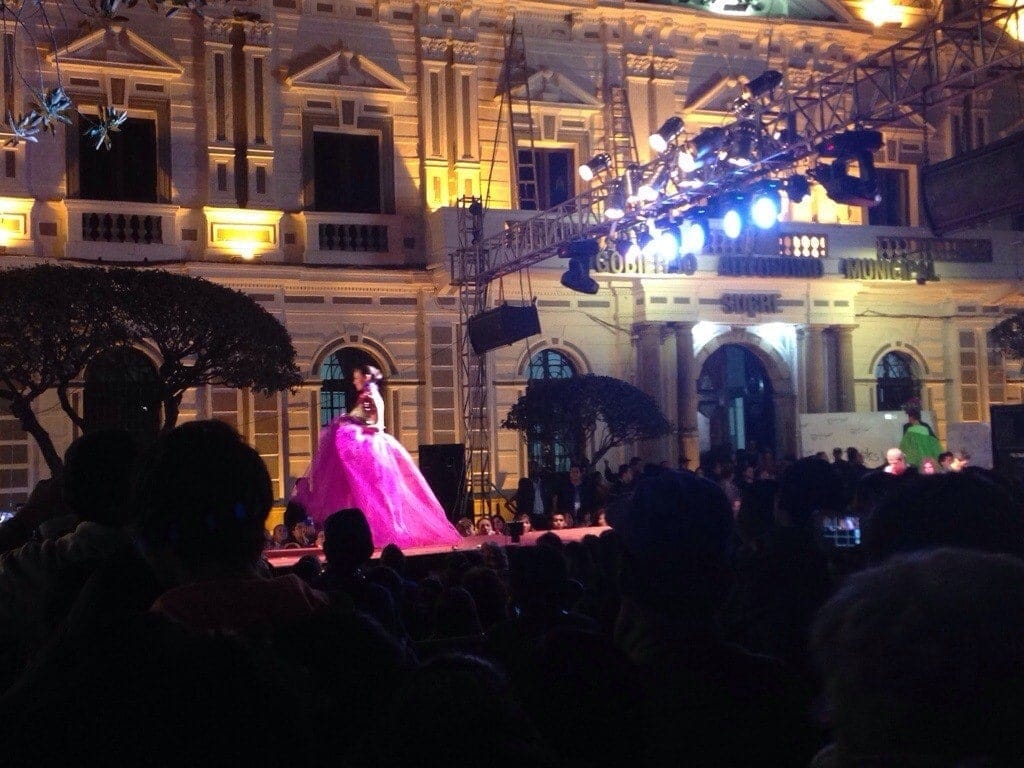 Other highlights from Sucre include watching the sunset over the city – painting the white buildings milky gold – from the roof terrace at Celtic Cross, crepes from the patisserie on Calle Grau close to the plaza, a fashion show thrown in the main square starring Mr Bolivia (among other Mr South Americas) and all the Miss towns from across Bolivia, watching a football match between Sucre and San Jose at the stadium, the chocolate from Para Ti chocolate shop, and the amazing Heladeria Sucre on the plaza. But, the biggest highlight was the gorgeous Villa Antigua, a beautiful restored colonial mansion where we spent our last two nights relaxing in total luxury and comfort.
Sucre is easily the most beautiful city in Bolivia, and one of my favourites in South America. Warm, sunny weather all day, chilly but clear nights, incredible sunsets, good food, and an atmosphere of total peace – Sucre was the perfect space to stop for ten days and just relax!
For more information about learning Spanish in Sucre, and posts about Bolivia in general, check out the Bolivia section of my sister site, Backpack South America.