Sucre, the gorgeous, white-painted capital of Bolivia, is very popular amongst travellers for some oh-so-useful Spanish lessons. Maybe it's the huge number of schools throughout the city, or perhaps it's the super low prices, but I think it's more that Sucre's sleepy, peaceful atmosphere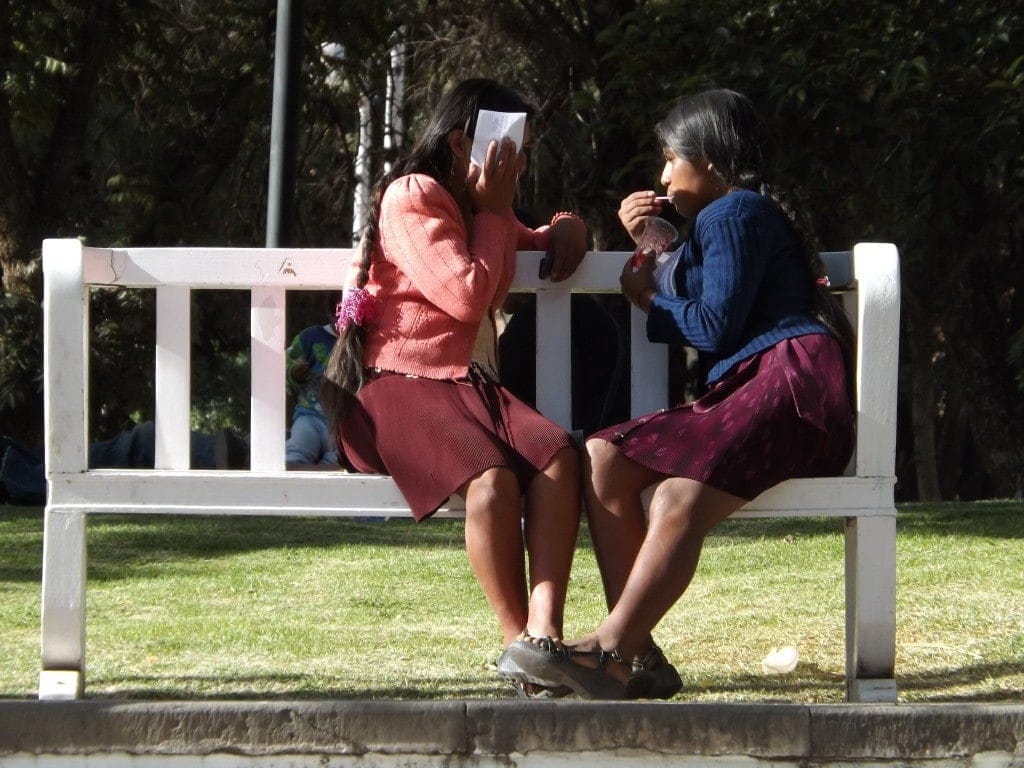 is so conducive to learning. A university town, there are groups of students – locals and travellers – sitting in the sun in every green space around the city, reading or doing homework, and tons of people we met were practising their Spanish at every opportunity. It's the perfect city to learn the language.
Having learnt at school and college, and done some of the online Rosetta Stone course before going away, I was a little surprised on arriving in South America to find that I'm not actually as good at Spanish as I thought. Most of my long-ago A Level abilities had long since faded away, and I found myself speaking only in the present tense about everything, miming every few words when vocab failed me. Things came to a head after Sam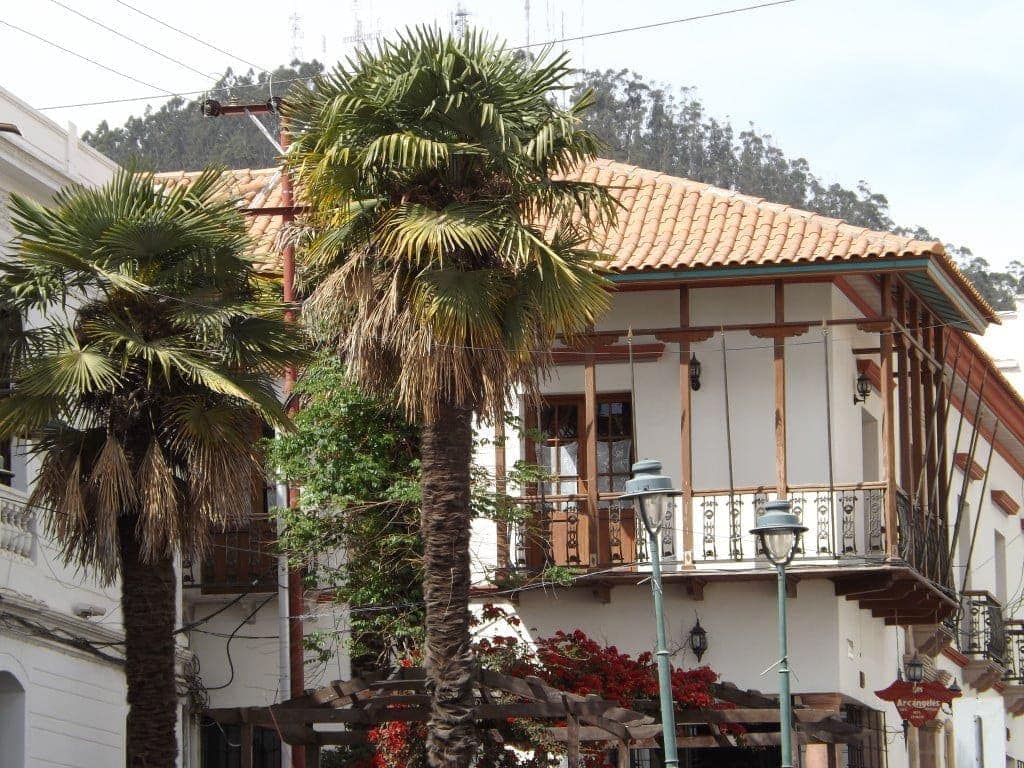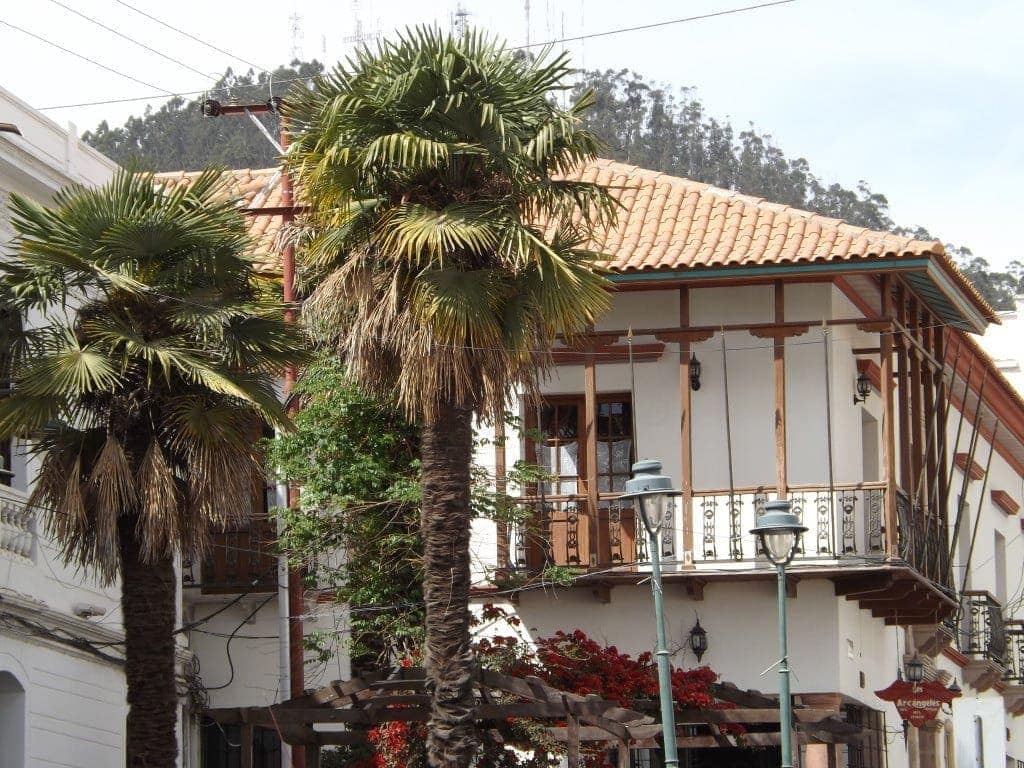 's tablet was stolen from his bag on the bus, and I had to stutter and stunt my way through a police report for the insurance, all in present tense: we sleep on the bus and they take it in his bag, it is shut and when we wake up it is open and the tablet is… blank space where the word missing should be.
After that stressful and embarrassing disaster, I was determined to learn Spanish properly, So, on a recommendation from our hostel owner, Darragh, we headed to Bolivian Spanish School opposite Parque Bolivar first thing on Monday morning to book some lessons.
The prices were fantastic. We paid $65 USD each for five two hour, one-on-one private lessons; working out to less than £4 an hour! Sam, a complete beginner other than the basics I'd taught him, needed a different teacher from me; but if there are two or more of you at the same level you can take a class together for even lower prices.
My lessons were worth every penny, and then some! We started with a short test so that the school could ascertain my ability and know what to teach me. Sam couldn't answer a single question, but I think that's pretty usual; that way the school knows to start right at the beginning with you.
My teacher, David, was super patient and spoke to me almost exclusively in Spanish – clearly and slowly so that I understood everything – so that I practised speaking and liste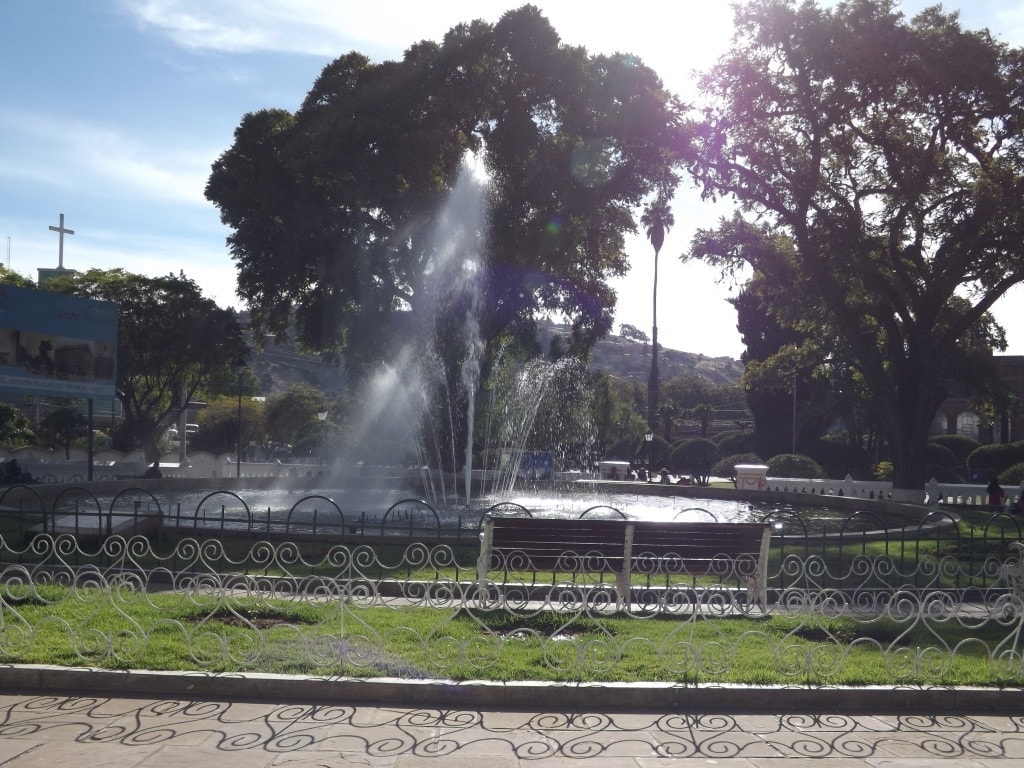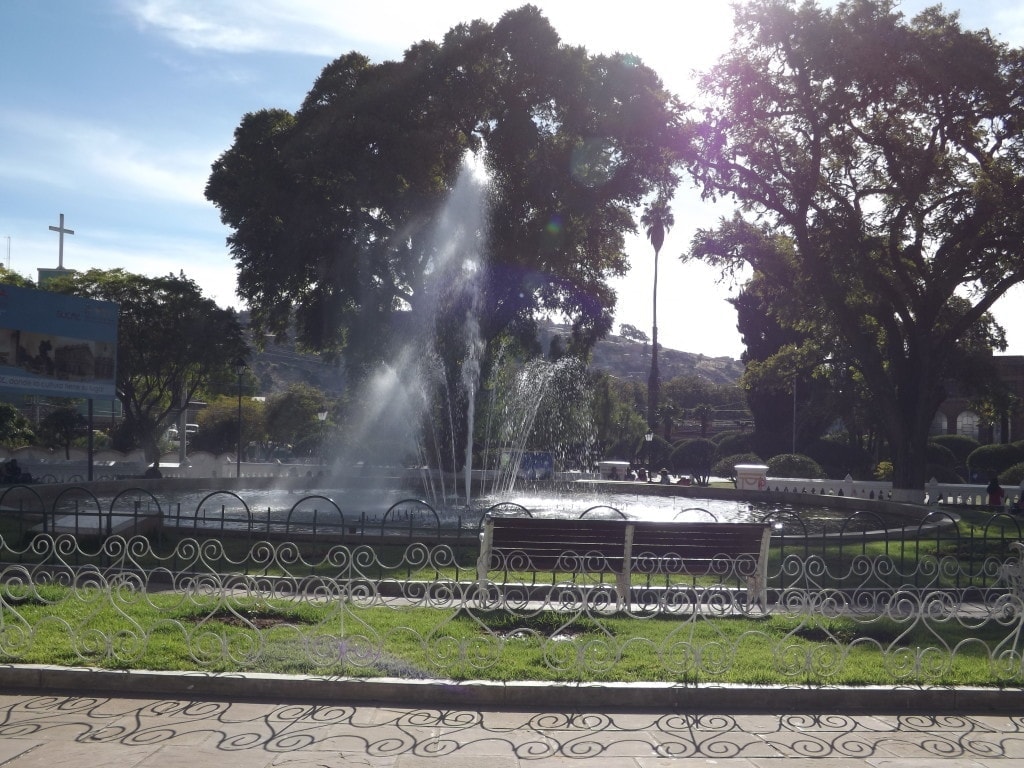 ning at the same time as learning my grammar. In just ten hours, we covered a ton of useful topics; Reflexive Verbs (actions you do to yourself, like 'I wash myself'), the Simple Past Tense (I did that then), the Imperfect Past Tense (I used to do that), the Conditional Tense (if that happens, I'll do this) and the Simple Future Tense. We also covered a lot of useful new vocab, had long chats about my trip, the book I'm reading and my life in England as practice, we read a short story in Spanish, and on one lesson we took a walk in the market to learn all the fruits and vegetables – doubly useful as David also pointed out fruits, milkshakes, and a sandwich place I had to try, as well as warning me about how hot the Locito pepper is, used in a lot of Bolivian dishes, so that I knew to avoid it when offered!
Practising Spanish with a patient, clear-spoken teacher who also speaks English (and can therefore fill in the words I don't know for me) is so much easier than practising Spanish with fast-talking locals, who take your first loss for words as an inability to speak the language and generally give up on the conversation. Things came back to me so quickly as we learnt, and I was able to p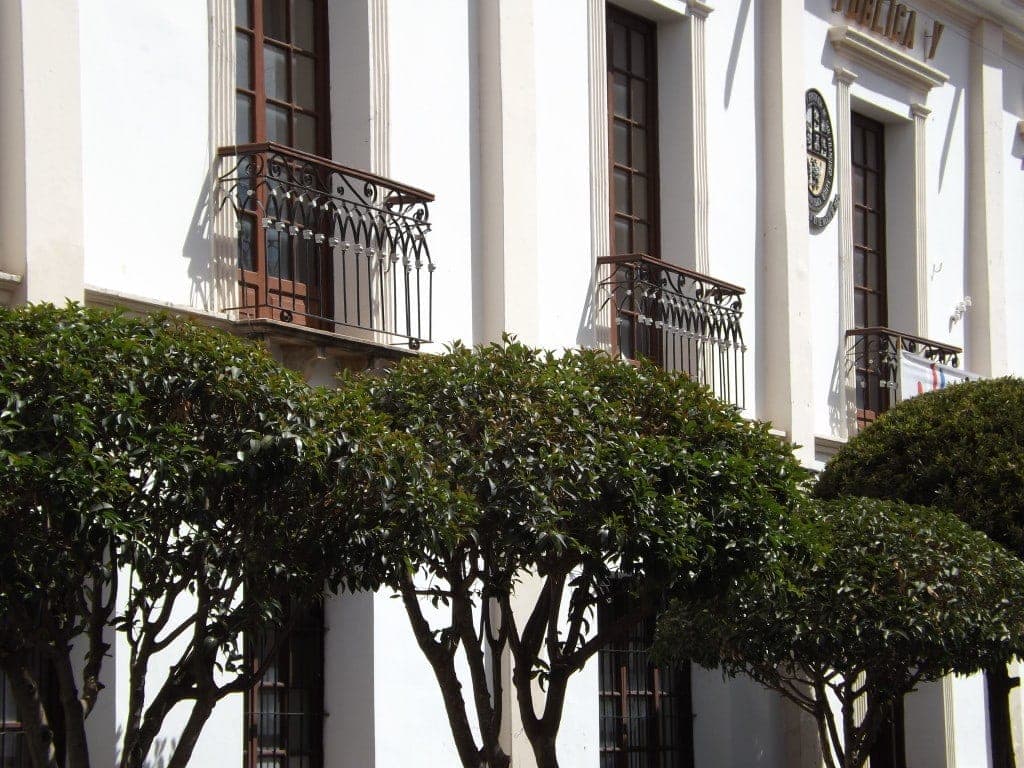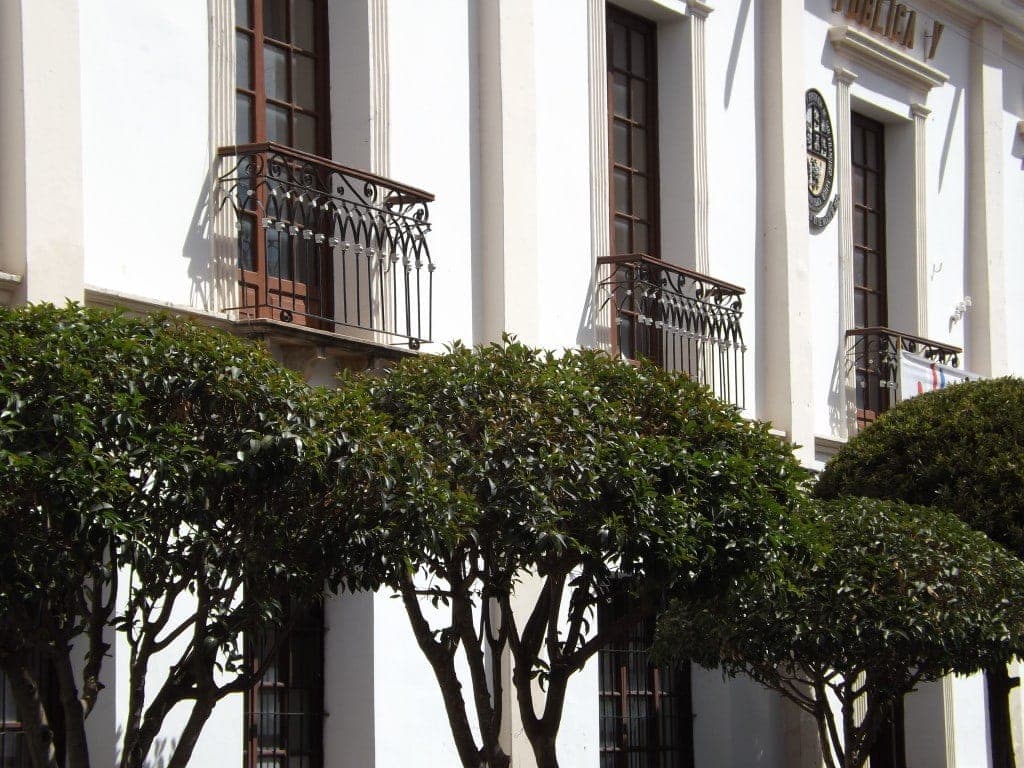 ick up all my new grammar really easily. But the main thing that the lessons gave me was confidence; everyday I would finish with a fantastic feeling of self-pride and a real knowledge of my own improvement. When it comes to speaking a new language, confidence is key, so the lessons were a fantastic help.
Although I've teased him a fair amount about his short attention span, the long conversations in English with his teacher that interrupted all his lessons, and the big gap between his work and mine, I was actually pretty impressed with how far Sam came in his week of lessons. Bolivia Spanish School were fantastic, teaching him a lot of useful stuff – like telling the time, helpful vocab, question words and some basic grammar – and he finally seems to have grasped the pronunciation, something I completely failed at teaching him. A few more travellers we met were more or less total beginners, too, and by the end of the week they had picked up enough basic Spanish to make their live's in South America a lot easier.
The school hold lots of extra-curricular activities, too, like sport and games nights. On our final night, we paid 40Bs to cover the cost of food and alcohol, and headed to an after school cooking class. The kitchen at the school is pretty small and there were a lot of people there, so only a few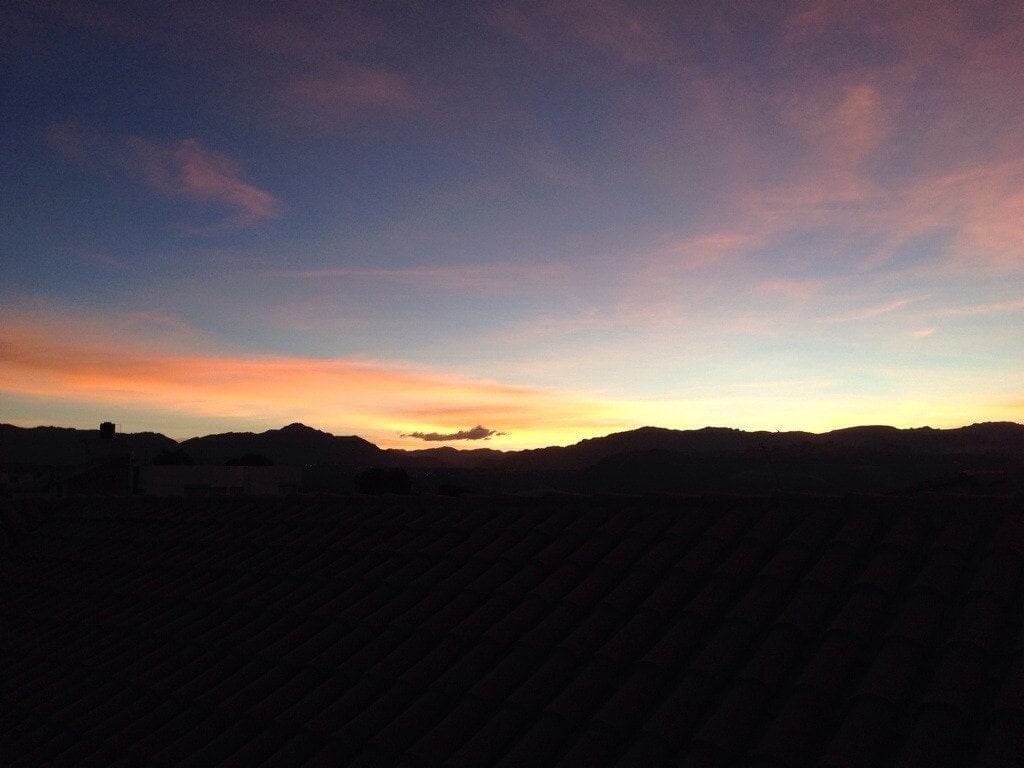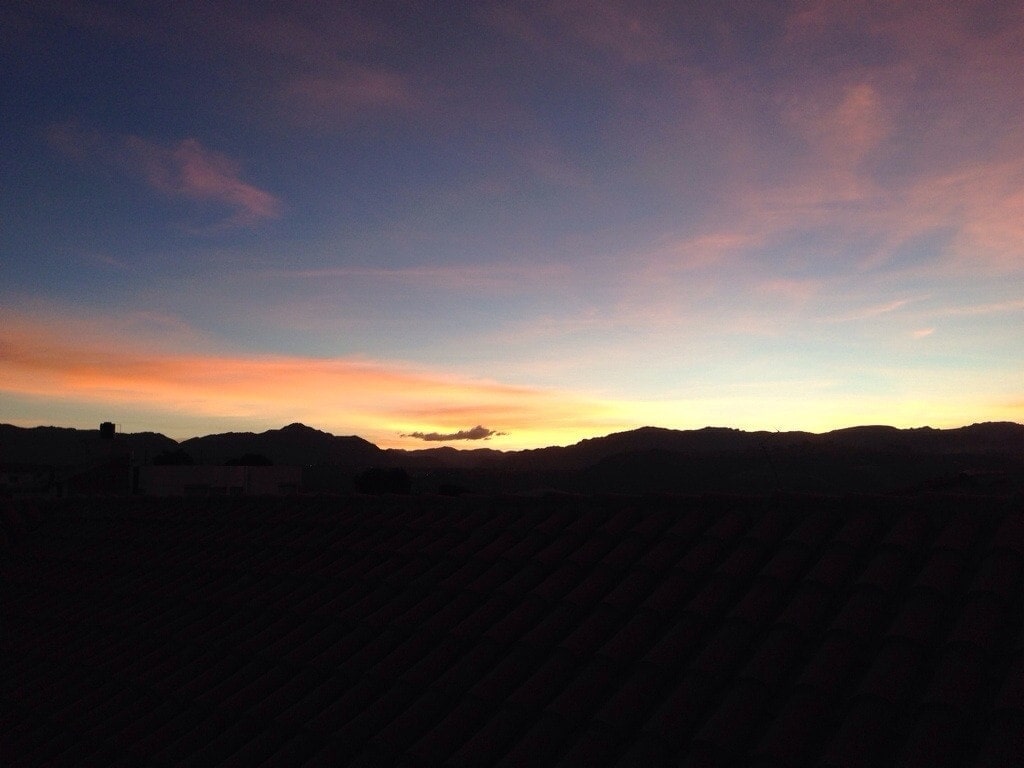 were up the front helping chop veg and learning the recipe for the manliest Bolivian dish, Pique a lo Macho (a big plate of macho food – french fries, peppers, beef, chicken, sausage, egg, chillies, and beer). We hung back, chatting to fellow students and making the most of the vodka lemonades being handed around, but the atmosphere was great and it was the perfect way to end the week, celebrating how much we'd learnt!
If you're looking for Spanish lessons in South America, you can't go wrong with Sucre, and I whole-heartedly recommend the Bolivian Spanish School. You'll learn at your own level, but they can't work miracles – you'll only get out as much as you put in. The teachers and staff were all lovely, and there's a great family-feel at BSS. Plus, you can do your homework in the park opposite with an ice cream!
Hasta luego!
Information
Bolivia Spanish School ~ Km. 7, Sucre, Bolivia (opposite Parque Bolivar) ~ +591 4644 3841
For more information about learning Spanish in Sucre and the rest of Bolivia, check out this post on Learning Spanish in Bolivia.