So, you want to be a full time travel blogger? A while ago, I shared a popular post about how to make money from travel blogging. As a follow up to that, I wanted to write a second post about becoming a full time travel blogger.
It's something I get asked about all the time, and I think people are expecting a nice short answer. Something like a five step guide to becoming a travel blogger. But the real answer is that it takes years of hard work, and even if you "make it", this job is not for everyone. You have to LOVE your blog like it's an actual blood relative of yours! It will almost definitely take over your life, and it will almost never be easy. The perks are huge, but the work-load is too.
The following post was written in collaboration with IQ Planner.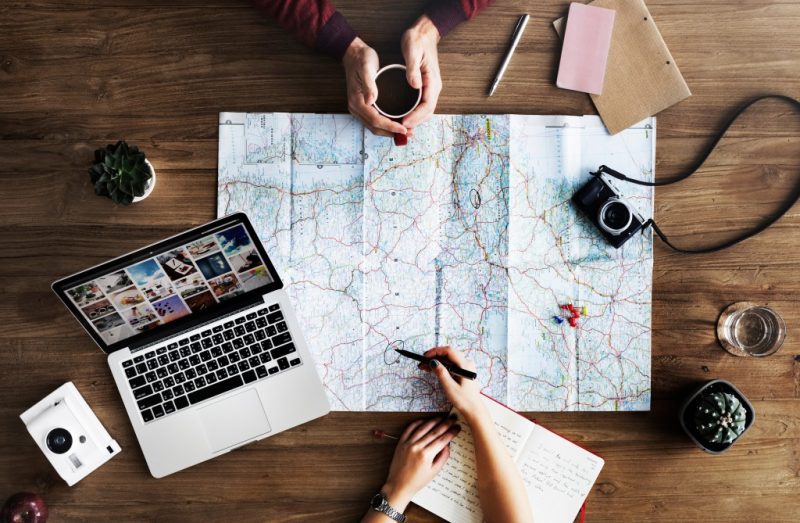 Starting a travel blog sounds easy at first. People think they'll just buy a url and the views, brand deals, and freelance jobs will just start rolling in!
But that's before you fully understand what blogging actually means and what it involves. Apart from the obvious bits – like being creative, social, enthusiastic and hard working – there's a lot more to being a full time travel blogger. Firstly it's the content itself. In the online industry we like to say "content is king". It's a phrase you'll hear time and again, and we mean it. Without good content, you're not very likely to ever make it as a blogger.
You want people to follow your blog posts, and to sign up to your social media feeds and/or newsletter so that they see all your new posts. That means you have to get people engaged enough to follow you. Your stories need to be unique, inspiring, meaningful, and – most importantly – actually helpful. You have to answer a question or fill a need that your reader has.
On top of that, you need to structure your stories in such a way that your readers will actually find you in search engines like Google, Yahoo or Bing. This is called SEO (search engine optimisation) and it's the bane of my existence and a constant sap on my creativity. There's a BIG learning curve to becoming a blogger. You need to learn about things like SEO, website hosting, site structure, link building, and even digital marketing. A lot of that comes at a cost.
Next up are visuals! Good online content isn't just about words: you need high quality photographs and videos on top of that. That means investing in good equipment and maybe even learning some new skills, for example mastering Photoshop or another design program. If you want to add in video content as well, you'll need a decent camera and maybe even some video production and editing lessons (even if it's just a free online course).
Finally – running your own blog is just like running a business. It takes time to set up, effort, persistence and sacrifice to grow, and financial success to be your own boss. If things go wrong, you should have a backup plan in place. These are all things to consider before you quit your day job to become a full time blogger!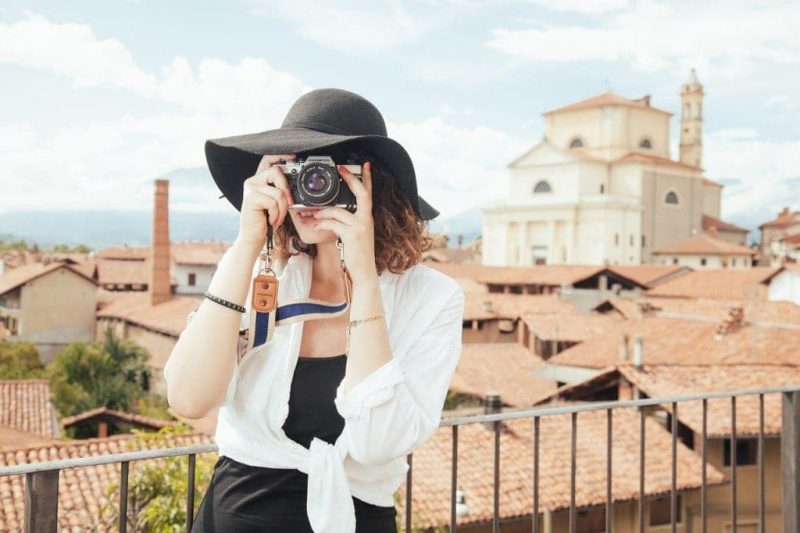 So many people ask me all the time how they can do what I do – and I tell them it takes years of hard work and dedication. It was years before I could take my blog full time. So before you invest all that time and effort (and maybe money) you should definitely test the water first. Start small, by sharing travel stories with your friends or writing for other websites. You could even share short stories as Facebook posts. See if people respond to your way of writing, and ask them for feedback to help you grow and improve.
To get some practice, you could try writing for other websites like IQPlanner. You can make up to $10 per story depending on your profile status. Gold gets you $10, Silver – $5 and beginners get $1. IQPlanner also pays for your content performance. It's not a huge amount of money, but it's a nice way to build up a portfolio and get some practice. The more you write, the more you'll develop your style and tone of voice – and the better you'll become.
Using my promo tag #iqplanneremily you can claim Gold status as soon as you share your first story (Adventure). Simply sign up, publish it, and share it on Facebook or Twitter with this tag.
Pin this post for later!