Some posts on this site contain affiliate links. If you book or buy something through these links, I earn a small commission (at no extra cost to you). Take a look at my privacy policy for more information.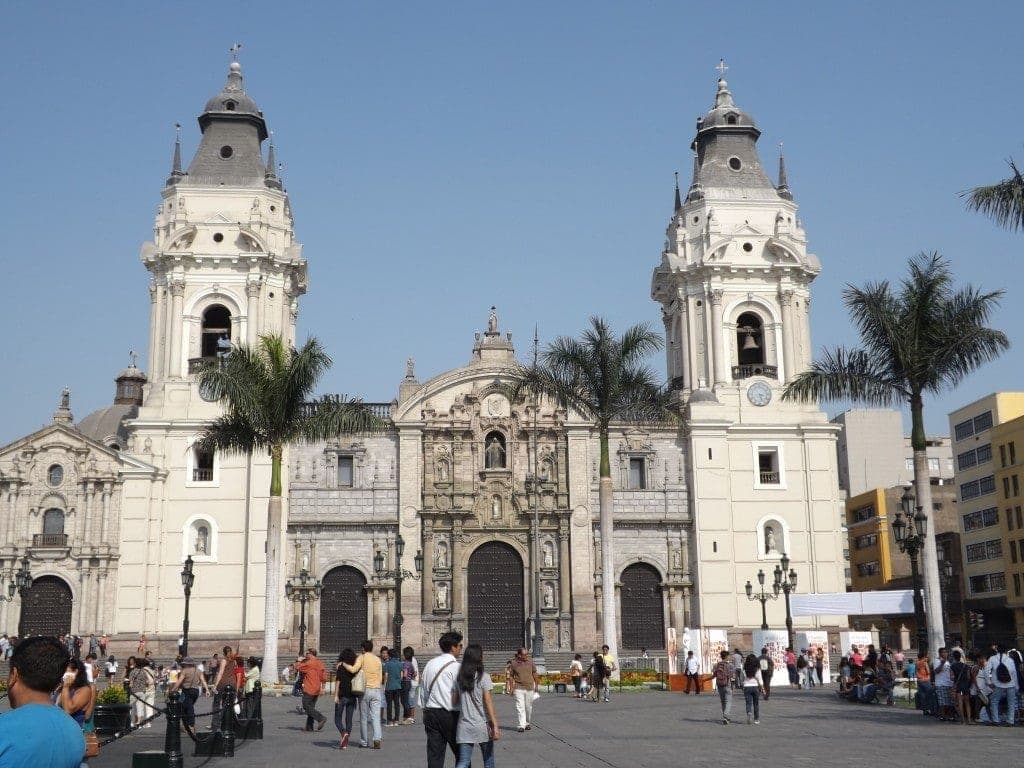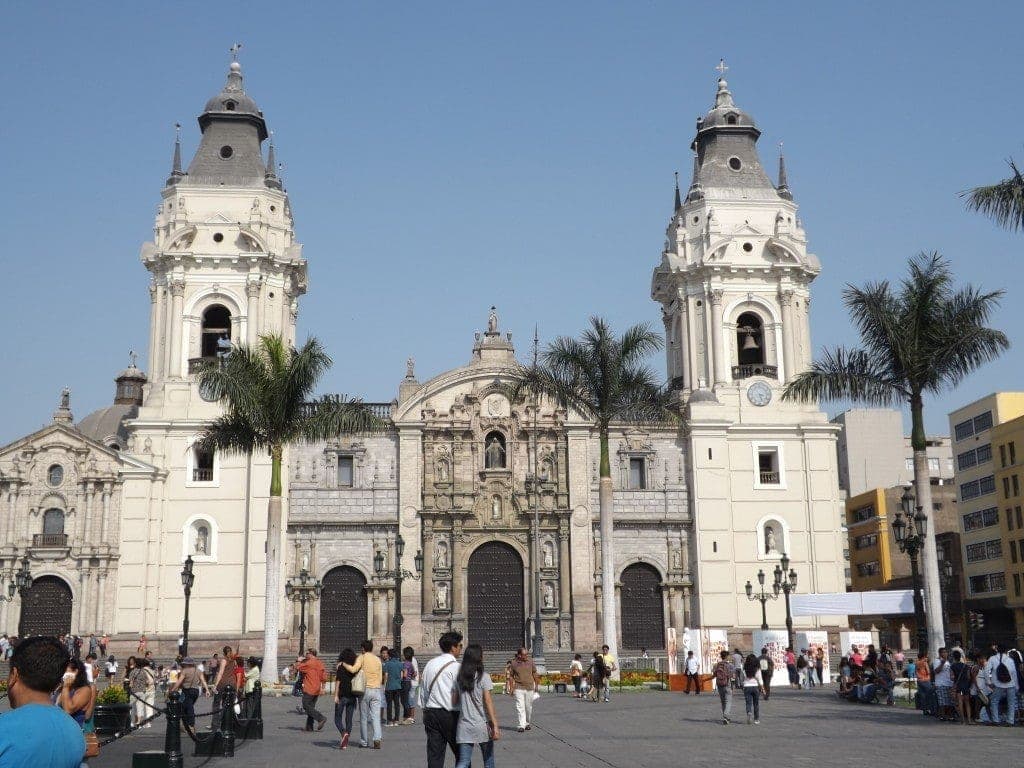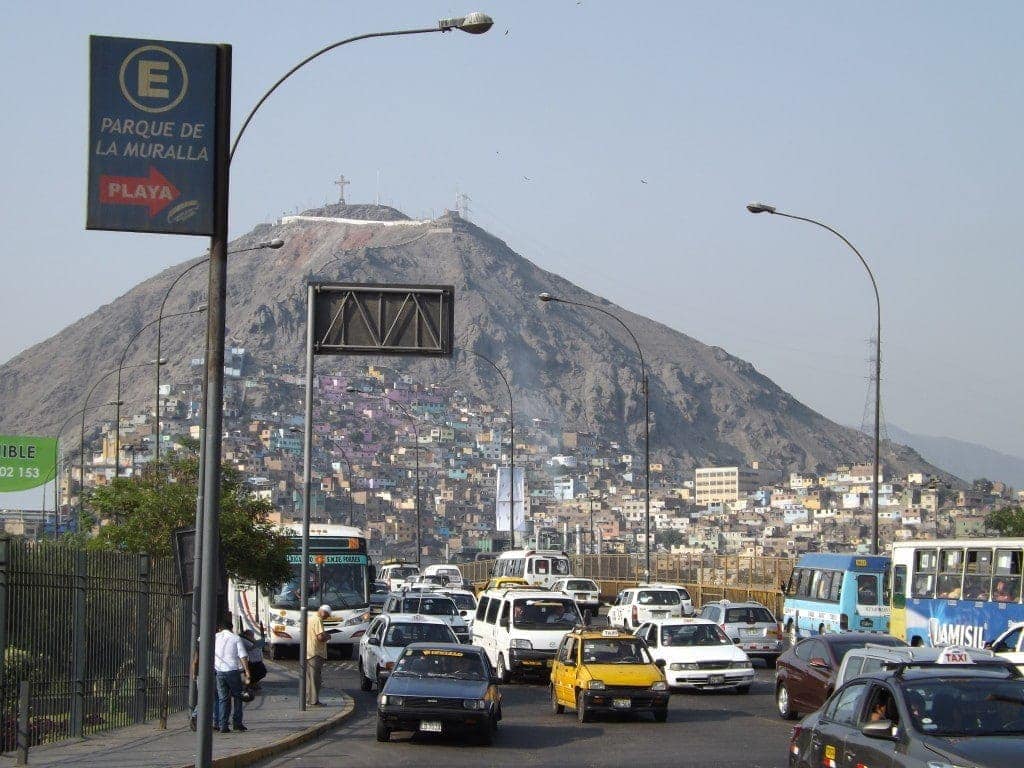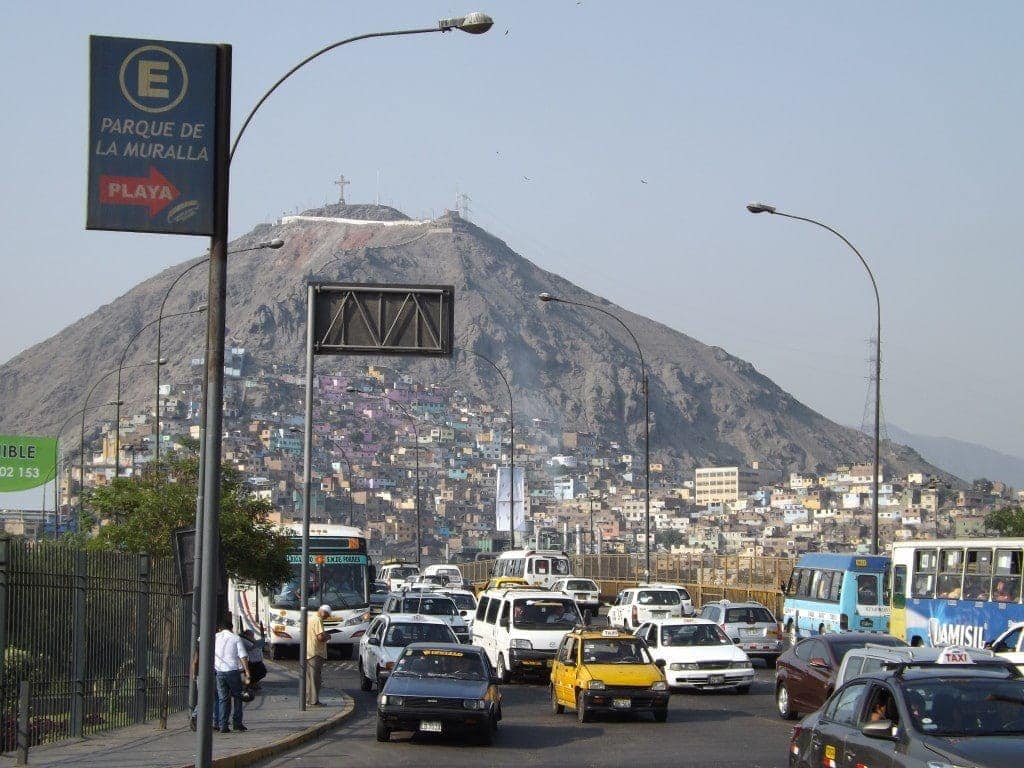 Although we spent five nights in Lima – a long time by most standards – we didn't actually do much sightseeing in Peru's capital. After two weeks of continuous, often stressful, travel first through the Amazon and then down Peru's arid north coast, we were exhausted, and used our time in Lima to relax, catch up with things, and spend some much needed time socialising (because, after two weeks alone together, Sam and I were frankly sick of one another!).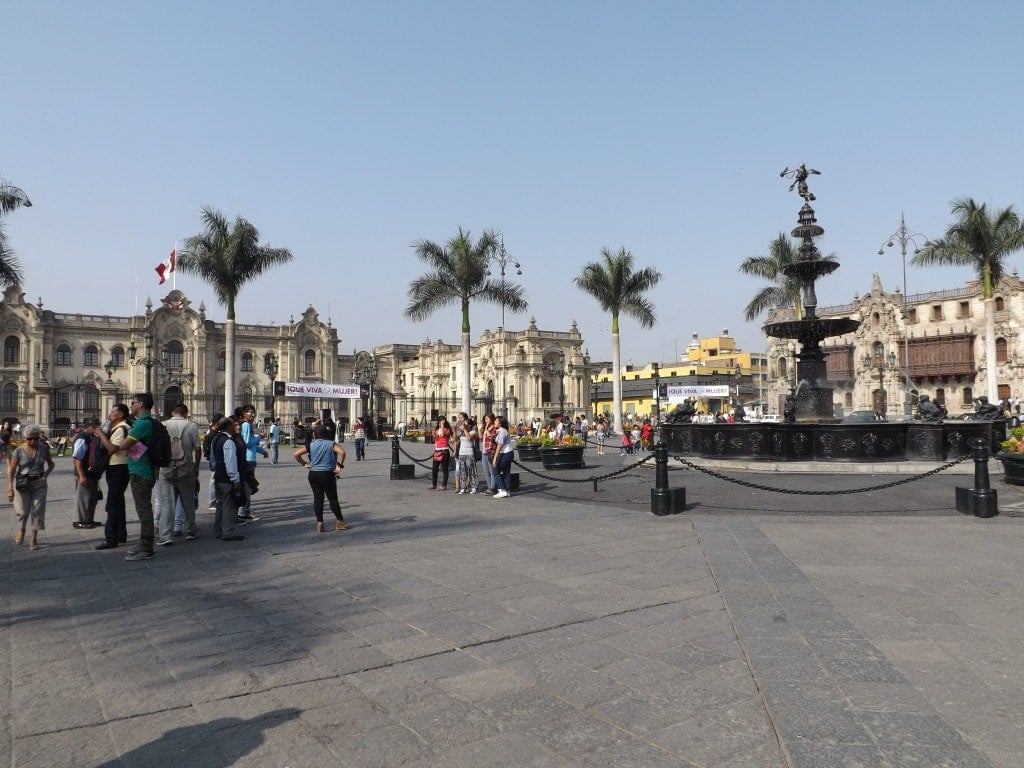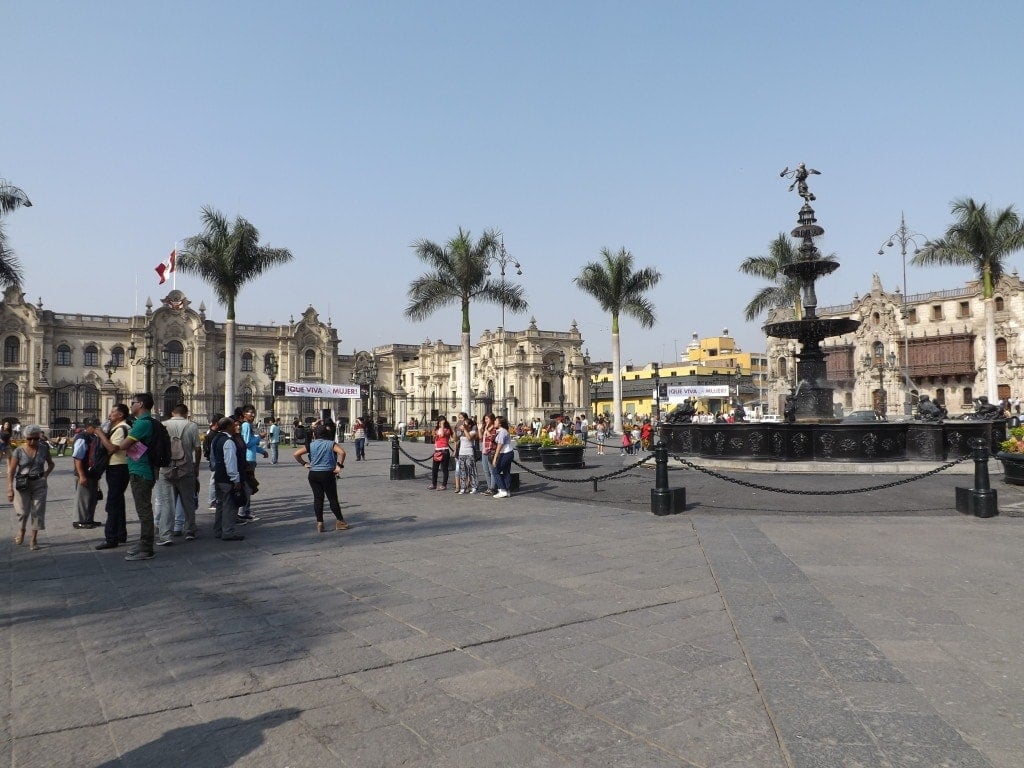 However, we did manage to leave the clean and modern Miraflores district for a little culture and history on one day during our time in Lima, and headed out into the heart of the old city. We started in the Plaza de Armas, where a small festival was being held in honour of women: "Que Viva la Mujer" included a big stage with various Peruvian music acts, as well as exhibitions around the plaza promoting things like body confidence. I really liked the idea behind big boards which had been set up with statements in Spanish like "I love my body because…" and then space for passers by to write in their answers.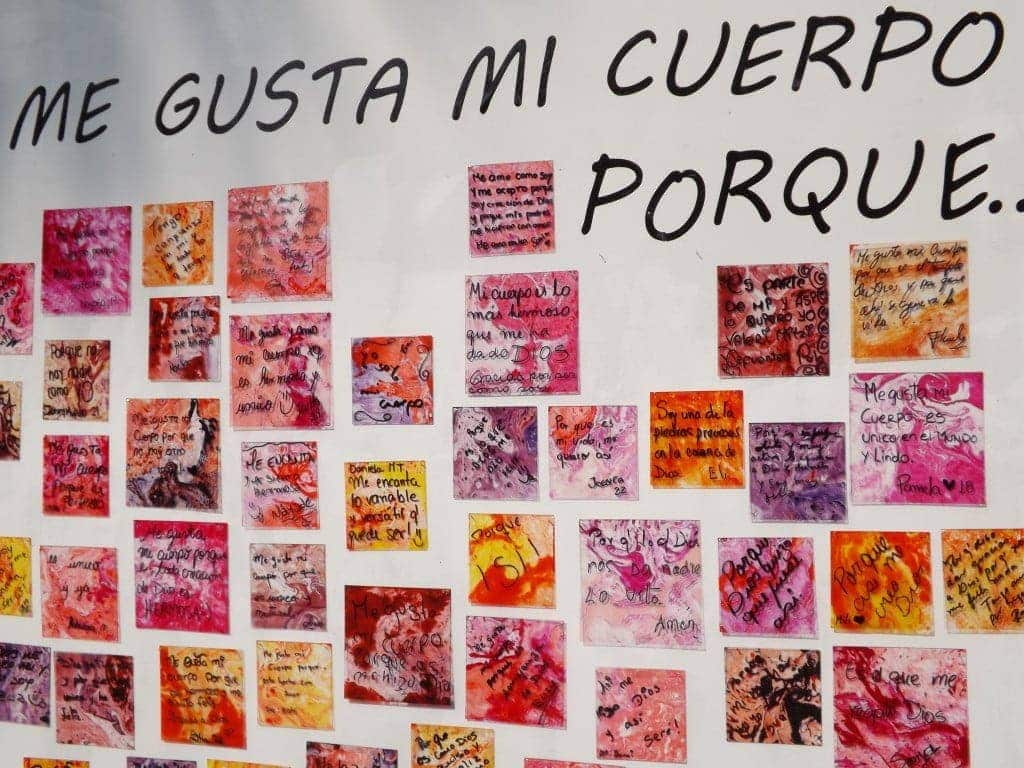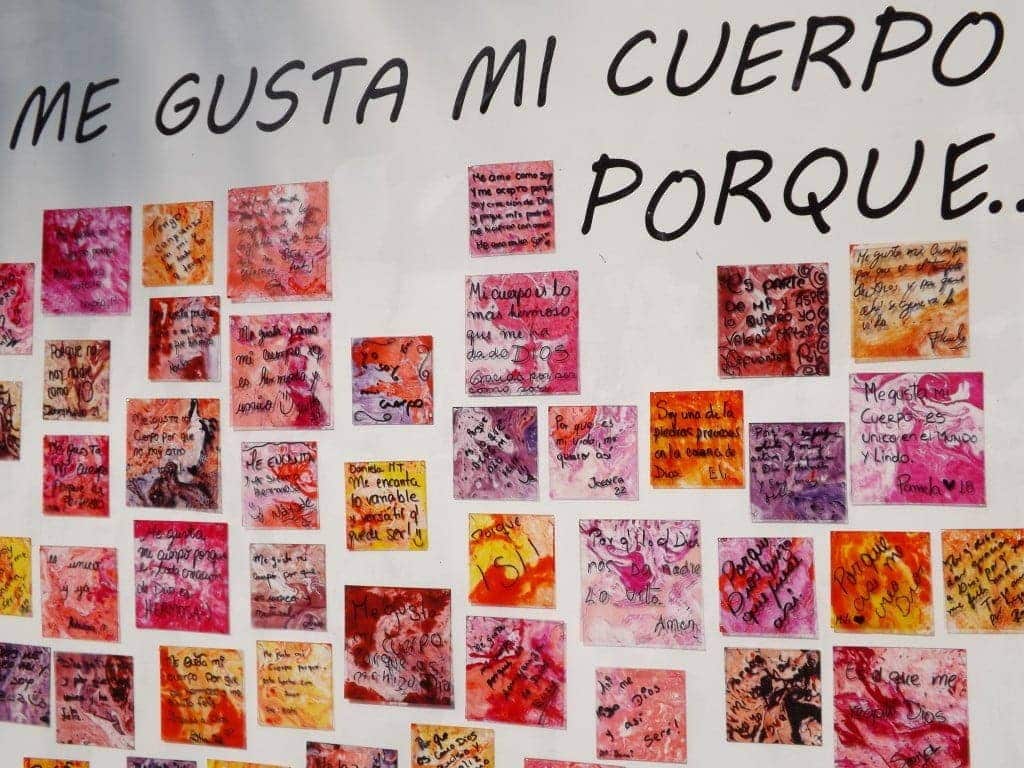 We walked around the old neighbourhood and up to the river, before heading to the old church and monastery of San Francisco. We sat on the steps in front of this beautiful building, with it's crumbling yellow façade, and soaked up the brilliant, warm sunshine – chatting with a man from Cusco who introduced himself and shared some old Cusco currency with us!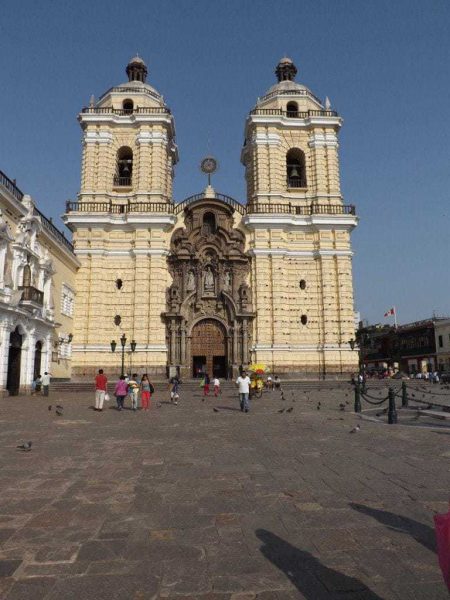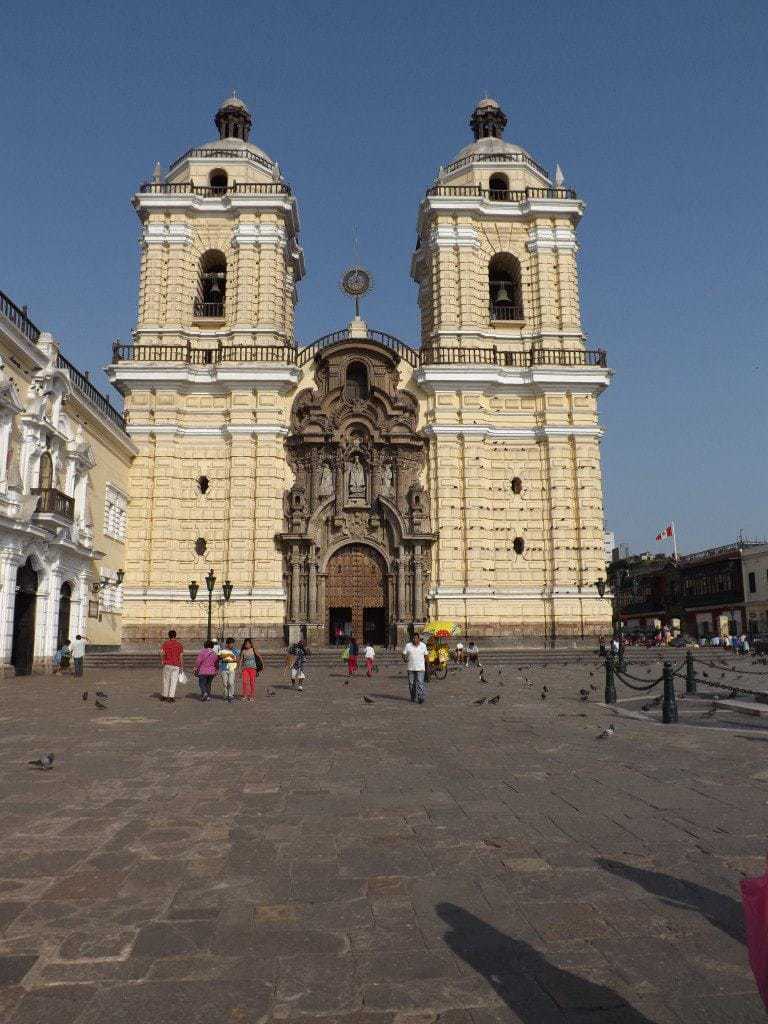 Inside the monastery, we paid just S./7 (less than £2) each for a guided tour, which turned out to be completely amazing. Our tour guide was a lovely, tiny Peruvian woman about half my height, who was absolutely adorable; really kind and so enthusiastic about the tour she was giving. She spoke English with a sweet, clumsy accent (using unique phrases like "he was capturate") and gushed about everything in the monastery with infectious passion.
Tour highlights included the library; a narrow, Harry Potter-esque room filled with crumbling, dusty books on floor to ceiling shelves – complete with tiny winding staircases to reach the upper shelves – and some beautiful antique chairs which had all been 'made to measure' in size and shape for the specific monk who would spend his life in that chair studying.
The choir room was also pretty impressive, with an enormous, ornately carved wooden structure which held huge song books on four sides and which could be spun so that every one of the hundred or so monks could read the music. The last section of the tour, through the catacombs underneath the church, was creepy but fascinating.
Our wonderful tour guide told us that the catacombs are far bigger than the section that has been excavated, as all the churches in the area are connected to the same set of narrow underground passageways. In deep wells and other mass graves, hundreds of years worth of skulls and bones had been sorted and arranged by archaeologists, while in other graves the bones had been left untouched because moving them would cause too much damage. With low ceilings and lots of dark corners, it was a pretty claustrophobic experience, but really interesting to look around.