Some posts on this site contain affiliate links. If you book or buy something through these links, I earn a small commission (at no extra cost to you). Take a look at my privacy policy for more information.
One of the worst things about travelling slightly off the beaten track is how hard it becomes to work out the where, what, and how of travelling. In Tarapoto, we met no other travellers and were staying in a hotel because there were no hostels, and with my poor grasp of Spanish it's sometimes impossible to get information from locals. Turning to the internet, it appeared that the only way to Chiclayo on Peru's coast was through Moyobamba, about two hours down the road from Tarapoto, from where you can get a night bus to the coast. Actually, the same night bus starts in Tarapoto, so there's absolutely no need to head to Moyobamba unless you have an overwhelming desire to; something we didn't find out until it was too late.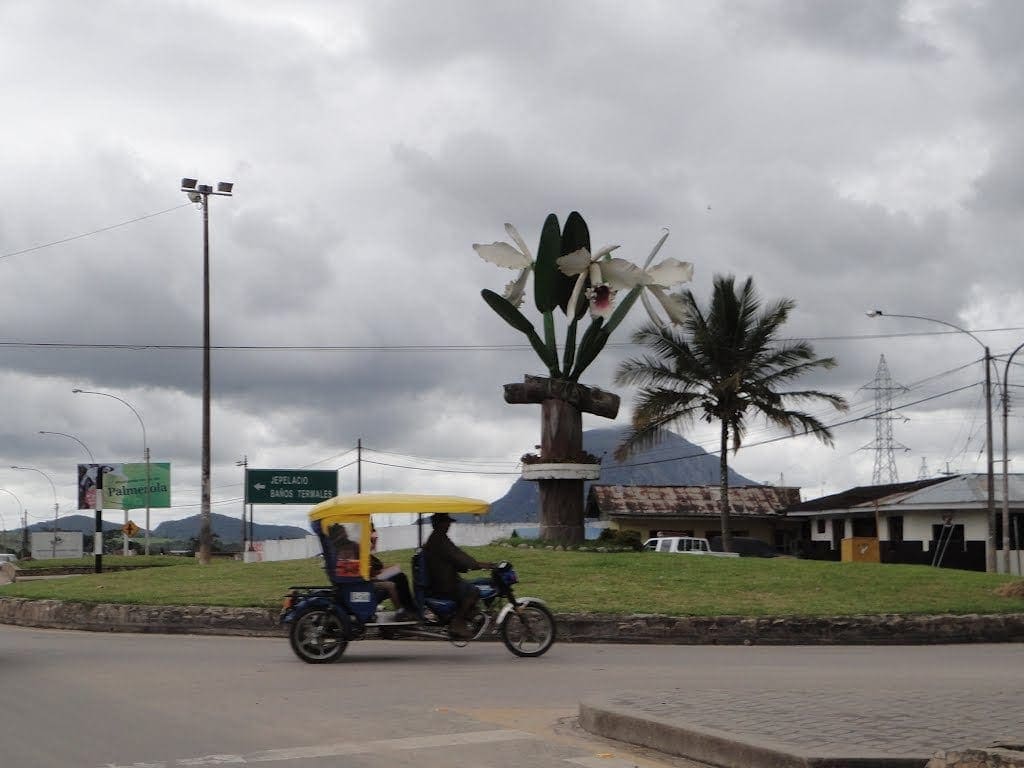 Moyobamba, we discovered, is a tiny, run-down town of mainly one storey houses and dirt roads, with more stray dogs than people. As soon as we stepped out of the collectivo (shared taxi) we'd taken from Tarapoto, we wanted to leave, and even after checking into the cheapest hotel I've ever seen (S./12 or about £2.40 for a double room) we still decided we couldn't bear to stay the night. So, we paid up at the hotel for a night we didn't spend there, and booked a ticket for the night bus to Chiclayo, desperate to get out of tiny and unexciting Moyobamba.
Travelling off the beaten path sounds exciting and adventurous, but it depends on where you wind up; Moyobamba was a disappointing and ugly town filled with suspicious locals who stared – and I mean really stared – at the two white people who had stumbled into their town, their eyes following us up the street as though we were monsters.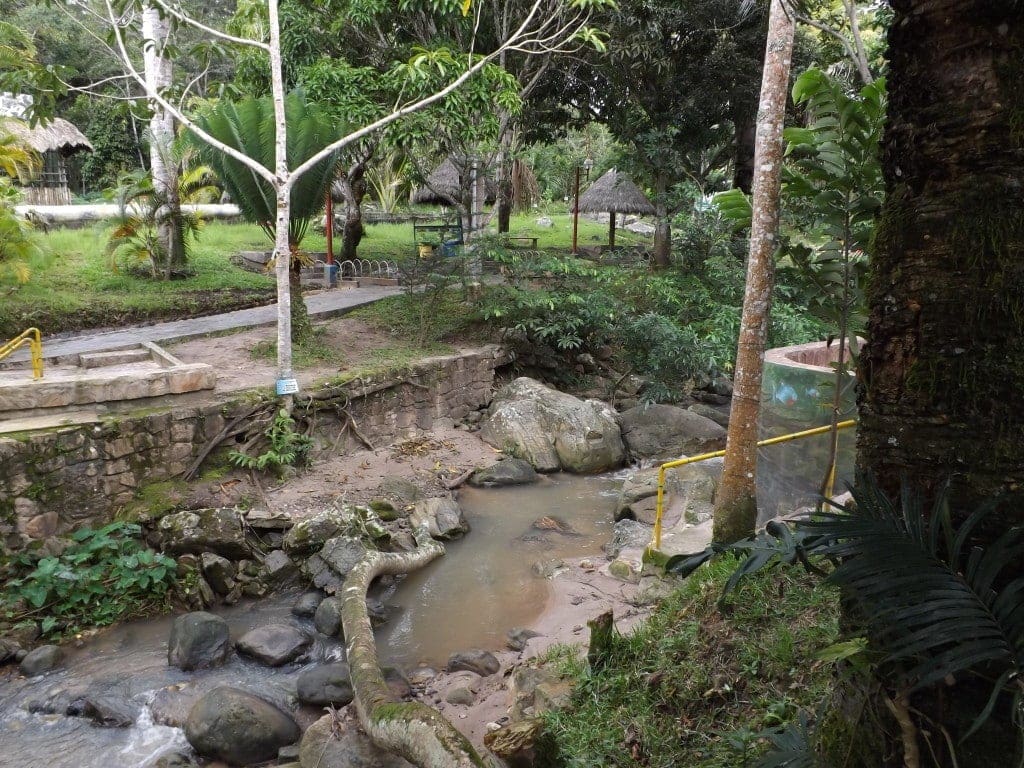 With a few hours to kill and no time for a walk in the nearby countryside – which did look as though, on a nicer day, it might make a stop in Moyobamba worth it – we decided to check out the town's main tourist attraction; the thermal baths. A five minute ride by mototaxi outside the town, these public baths cost just S./3 (about 60p) to enter and are fed by a natural hot spring.
Inside, there are six baths of varying temperature, natural showers, and a swimming pool (as well as a shop, toilets and changing rooms) surrounding a rushing river. We went on a rainy weekday, so it was pretty dead, but I'm not sure how busy the thermal baths get at weekends or holidays – from the look of the place I'd say they're usually pretty quiet.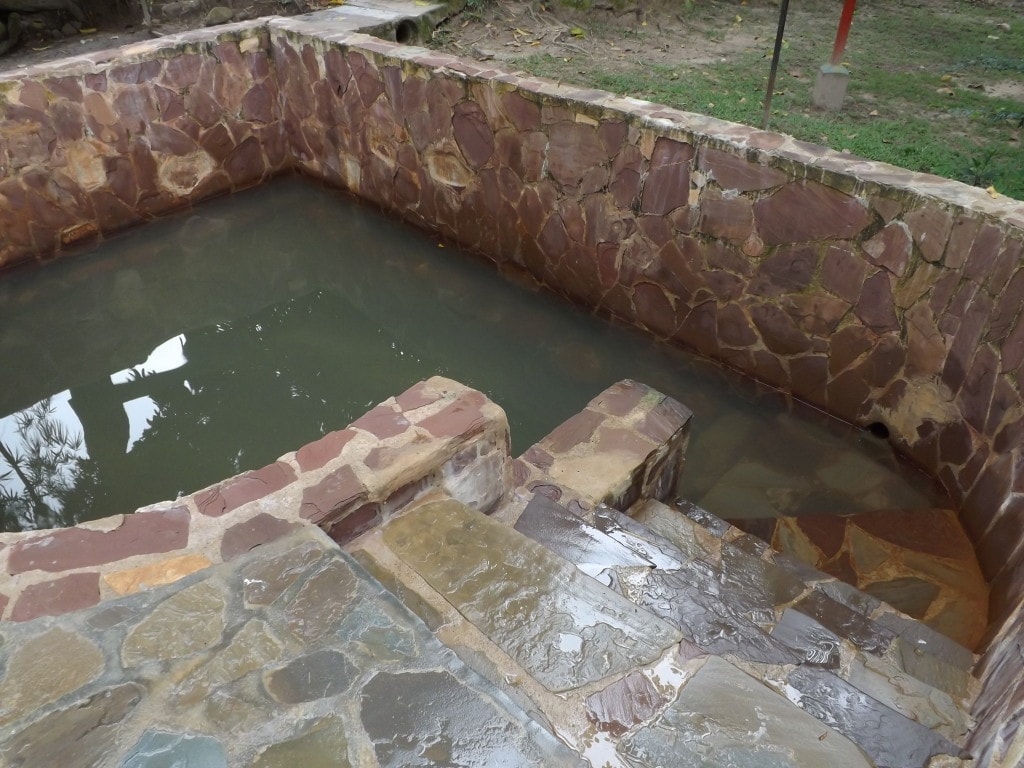 The air was a little cold, and standing in the grey drizzle in my bikini (getting seriously stared at by the few Peruvians visiting the baths) I was a little sceptic as to how warm the baths could be. After all, they were only being fed by natural water. We picked an empty bath a little further away from the rest, and stepped down into a shallow pool of surprisingly hot water. It was like a bath! I've never been to a hot spring before, so although I knew what to expect I was still taken aback by the natural warmth of the water.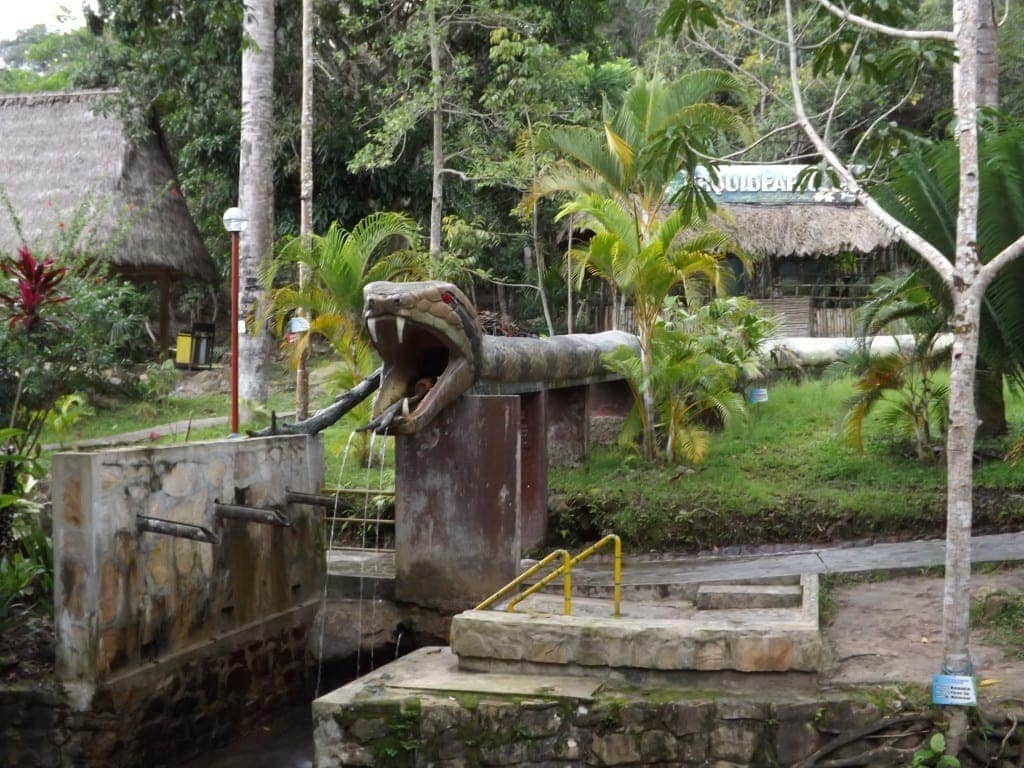 We spent a while in our private bath, enjoying the bizarre contrast of cold rain and hot water on our skin, but when it was invaded by a large Peruvian family we moved on to one of the warmer baths. According to the sign, this was only 3 degrees hotter, but the water in the second bath was so hot I could hardly sit in it, and we had to jump out after a few minutes.
The bizarre afternoon was rounded off by a quick, outdoor shower, before racing back to the hotel in the rain to collect our stuff and head to the bus station. Our very short day in Moyobamba had been somewhat interesting, but mostly very surreal and we found ourselves pretty keen to get back "on" the beaten track and discover a place where foreigners might be a little more welcome, and where we might find other travellers to chat to and pester for travel tips.