Some posts on this site contain affiliate links. If you book or buy something through these links, I earn a small commission (at no extra cost to you). Take a look at my privacy policy for more information.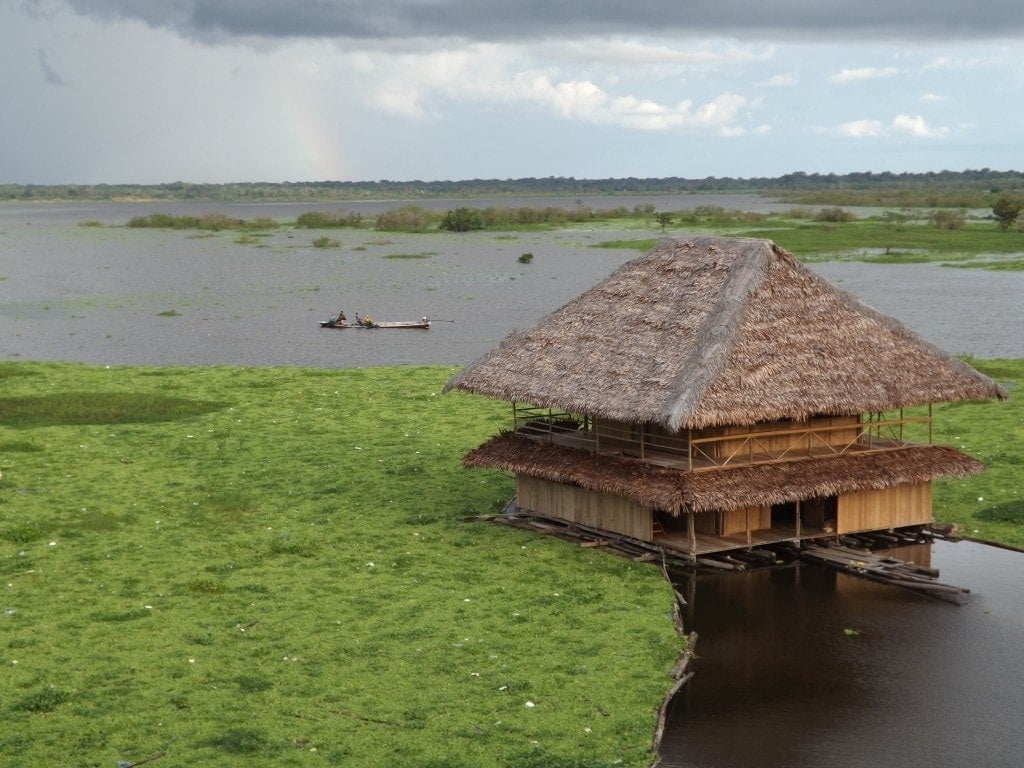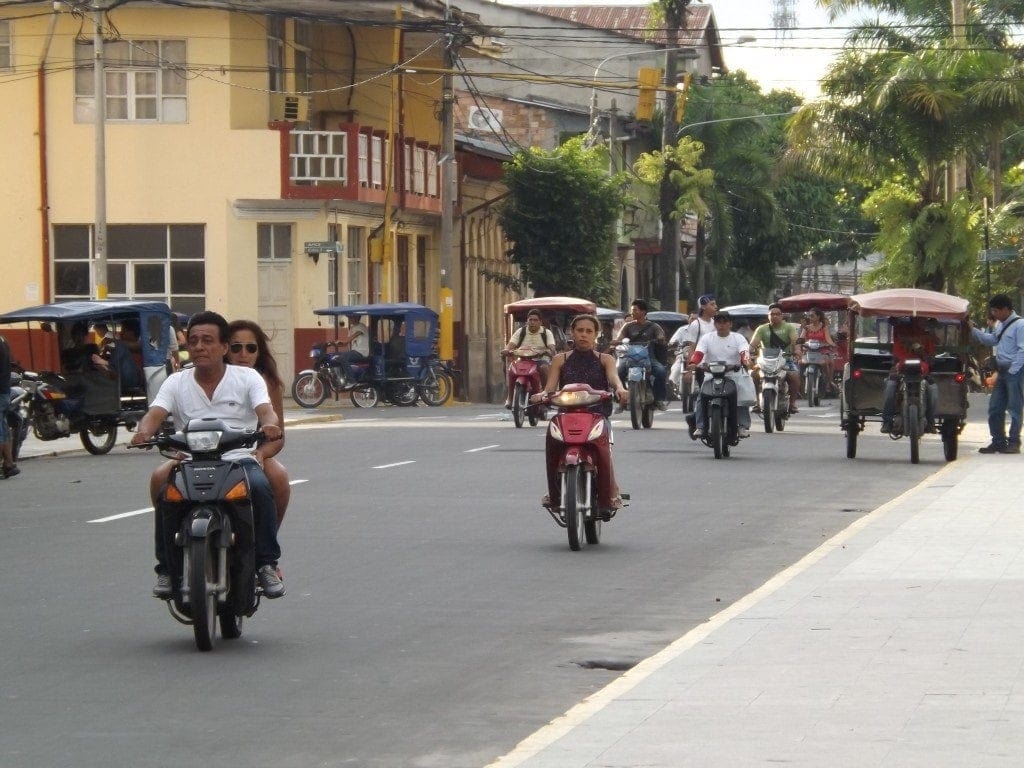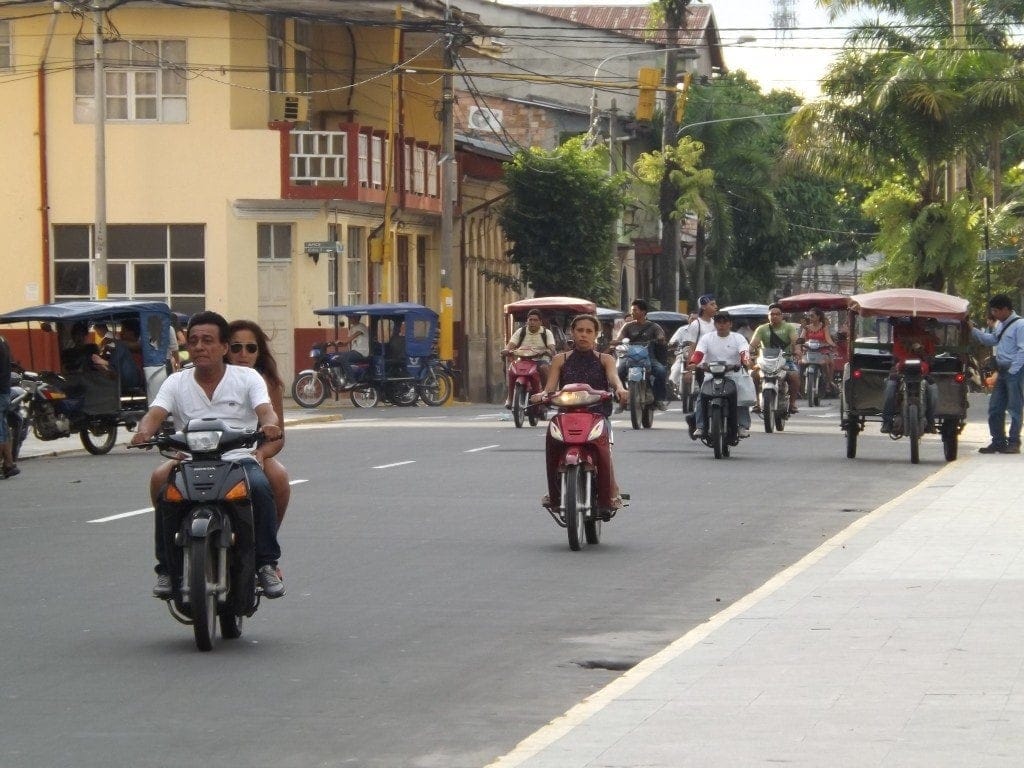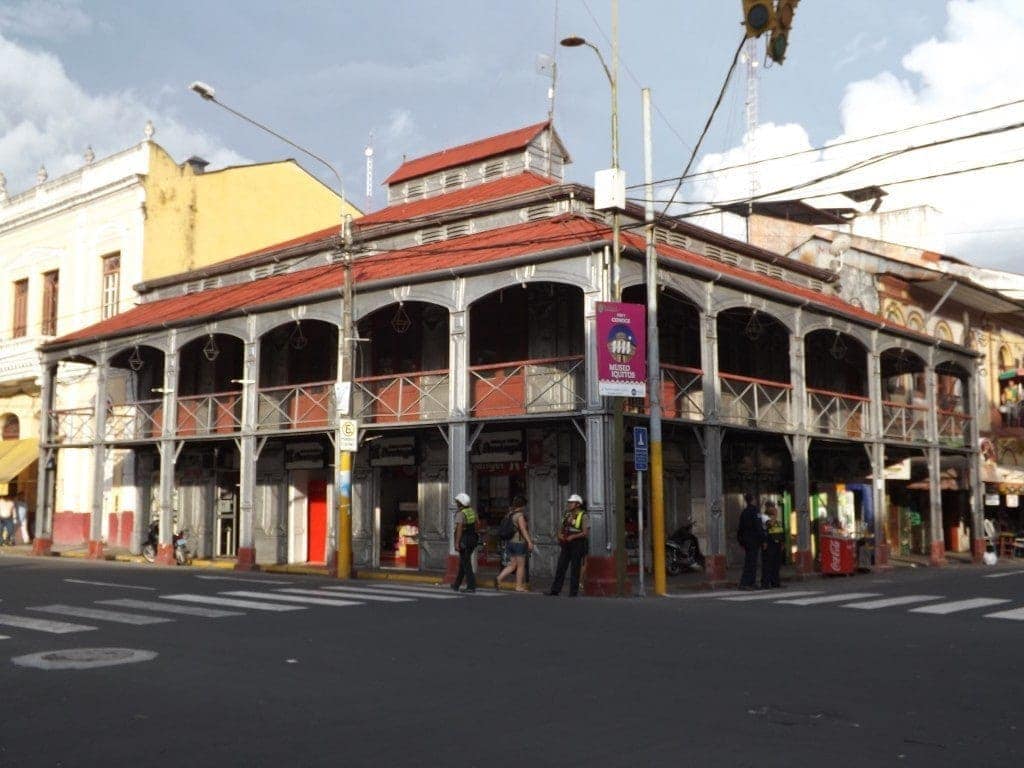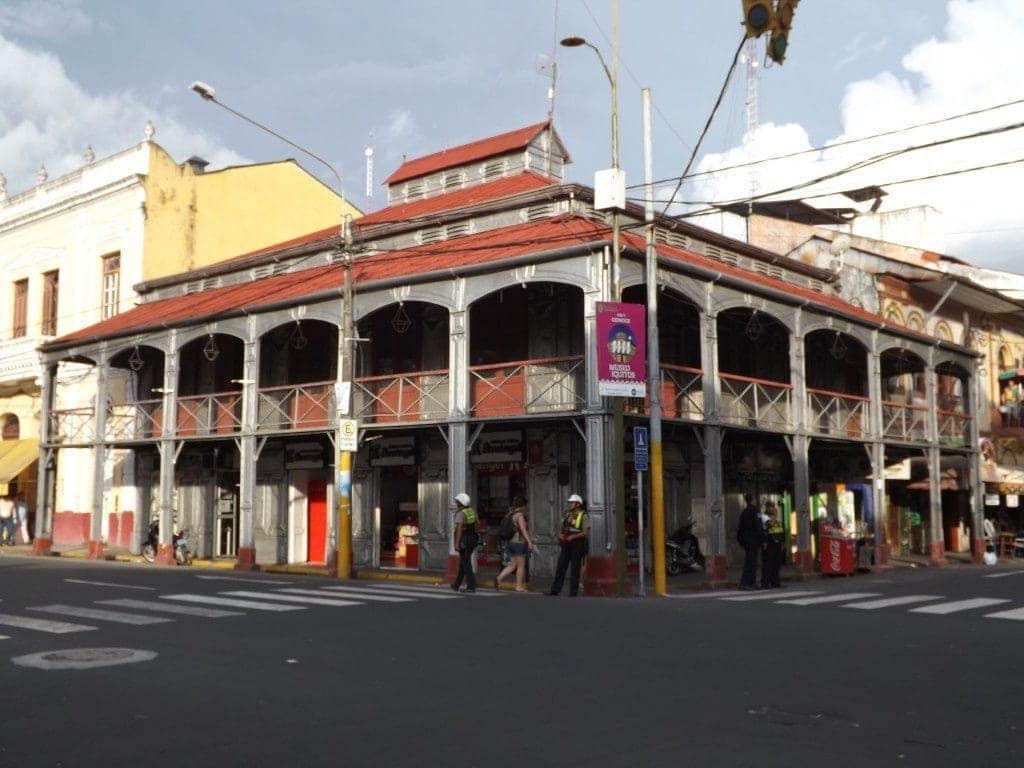 Iquitos, a surprisingly large town in the very heart of the Amazon rainforest in Peru, is one of the biggest cities in the world that's unreachable by road. We had sailed down the Amazon river from Colombia to reach it, and now found ourselves in a bizarre town filled with architecture that must have been grand and beautiful once but had been decaying since the rubber boom and now looked strangely sad and lonely. We spent our first day catching up with the irritating basics like laundry and internet banking that get so easily neglected whilst on the road, but at the same time managed to explore some of the town, which brought to colourful reality for my the book I'd been reading before our arrival, Nicholas Shakespeare's The Vision of Elena Silves. The market port of Belen, the floating wooden houses built on rafts surrounded by thick greenery growing straight on the river's surface, the bizarre metal house of Casa de Fierro built by Gustave Eiffel and transported to Iquitos by a rubber baron in 1890, all brought the dreamlike pages of Shakespeare's novel to life and seemed drenched in a surreal and terrible history.
After our catch up day, we wanted to book a tour into the jungle we'd come to see. Our first 'Amazon tour' had been a slight disappointment, so we asked Cop, the adorable, motherly Thai owner of our hostal and our new best friend, for a recommendation; and she walked us down the road to the office of Wimba Tours.
The next day, they took us out for a full day tour, starting with two hour's boat ride down river. En route, our enthusiastic and lovely guide Alfredo would not stop giving us facts, pointing out trees and listing what ailments their sap would cure (everything from tapeworms to diabetes, in most cases). We stopped where the small estuary near Iquitos meets the Amazon itself, forming a dead straight line between the dark water of the estuary, which is turned almost black by the vegetation growing in it, and the tea-coloured brown of the Amazon. Almost everyone on board but us spotted a grey river dolphin, which prompted Alfredo to list all the differences between the grey and pink dolphins. He was such an interesting guide, although unfortunately I can't remember most of the endless facts he produced for us.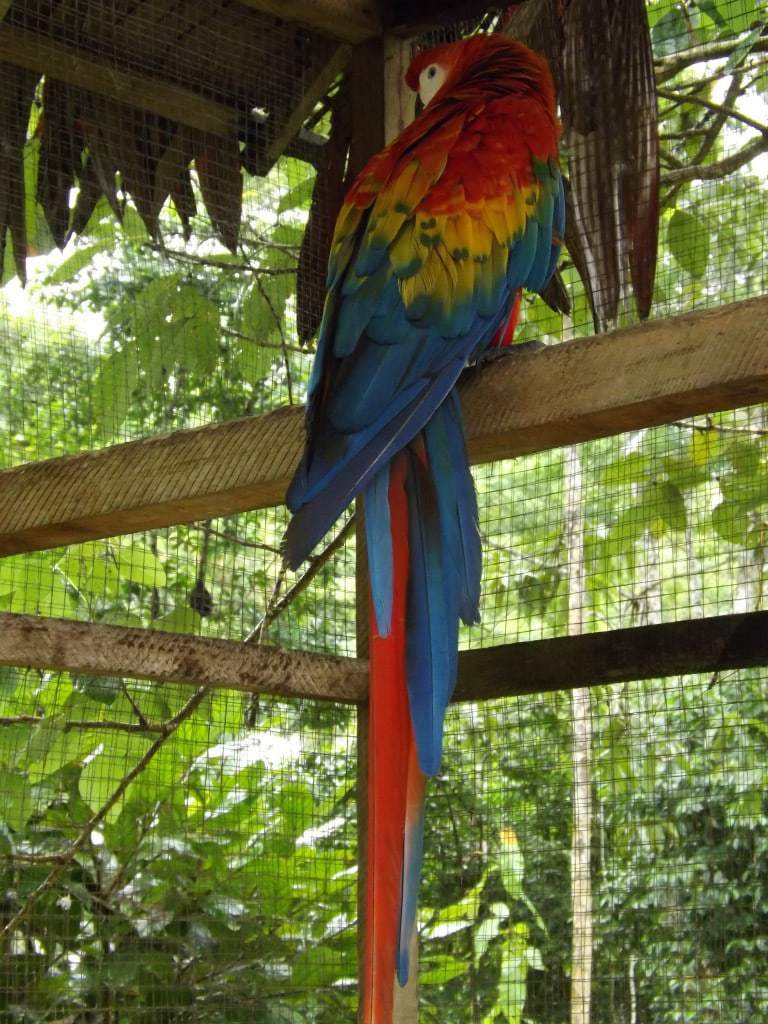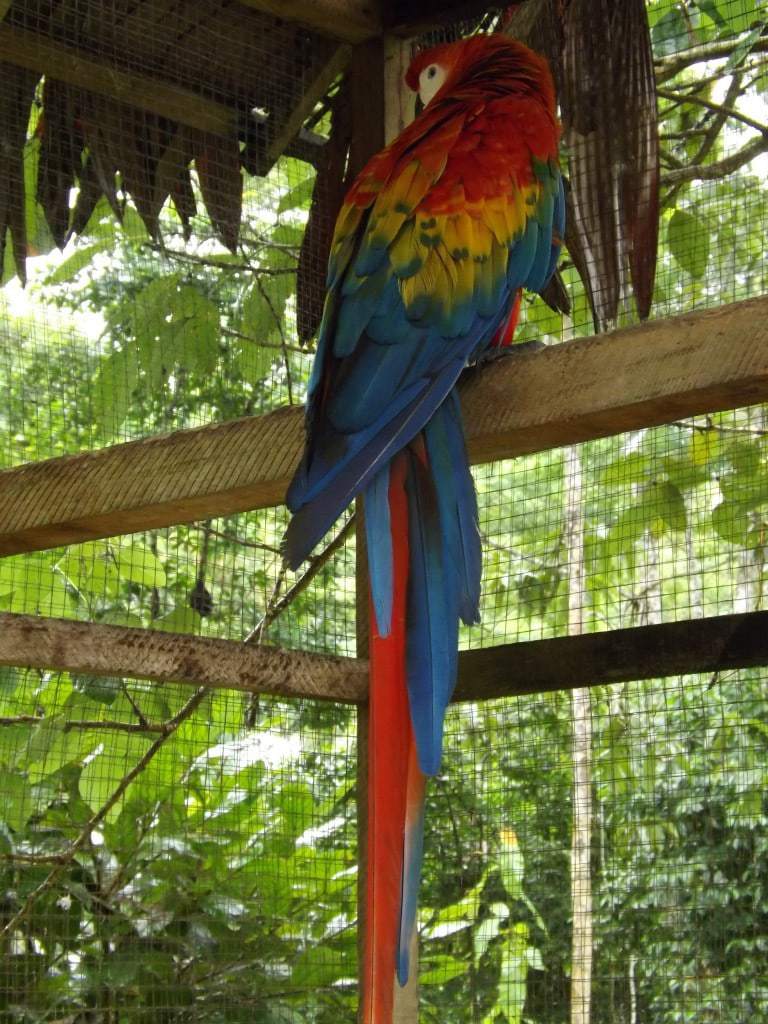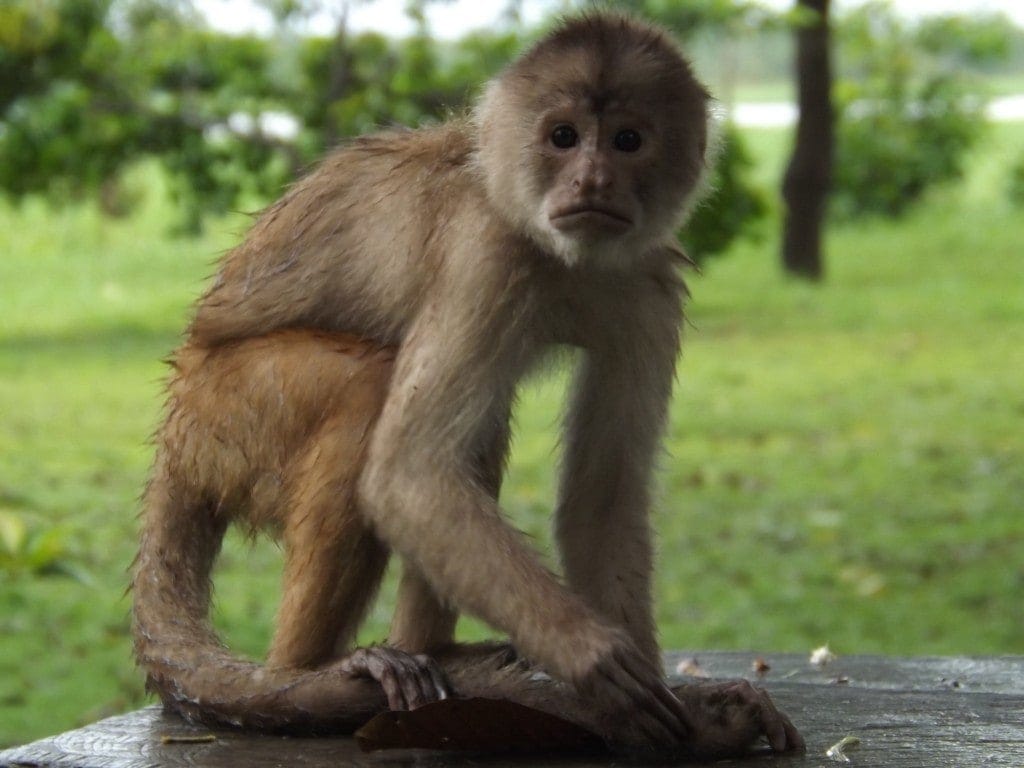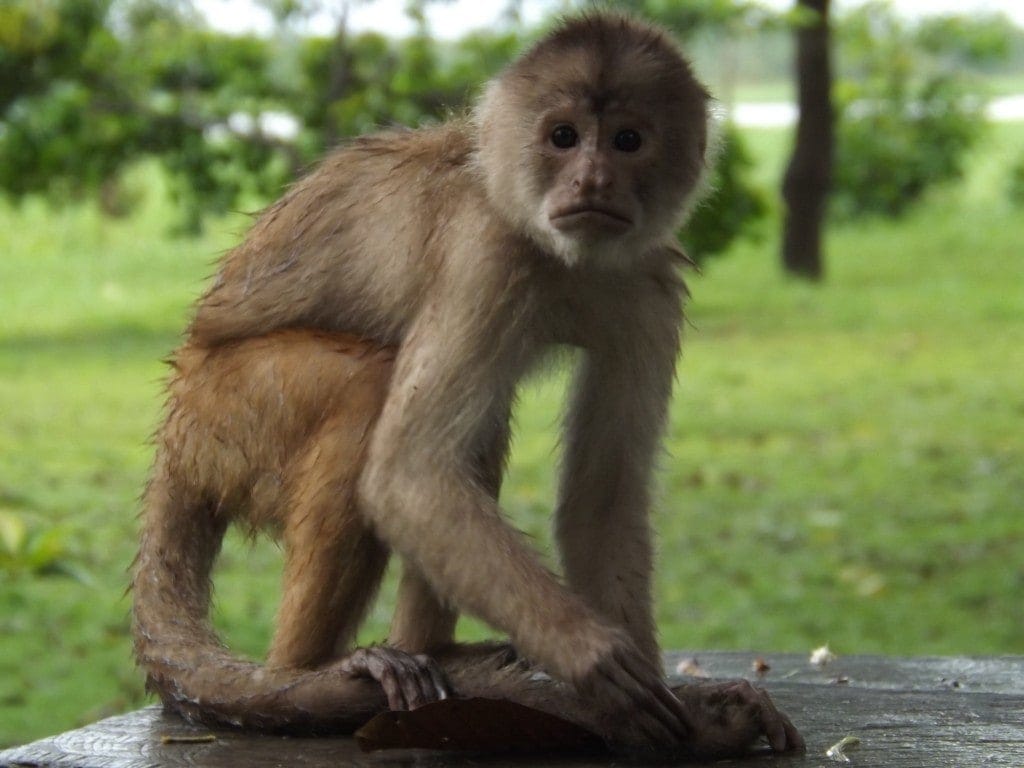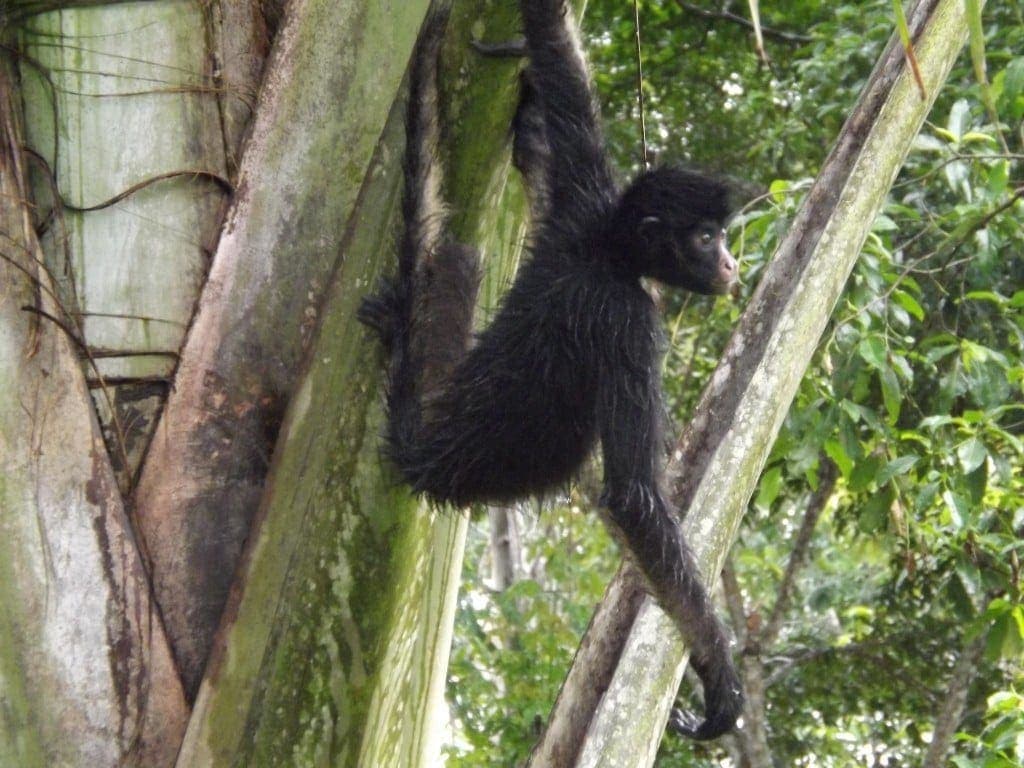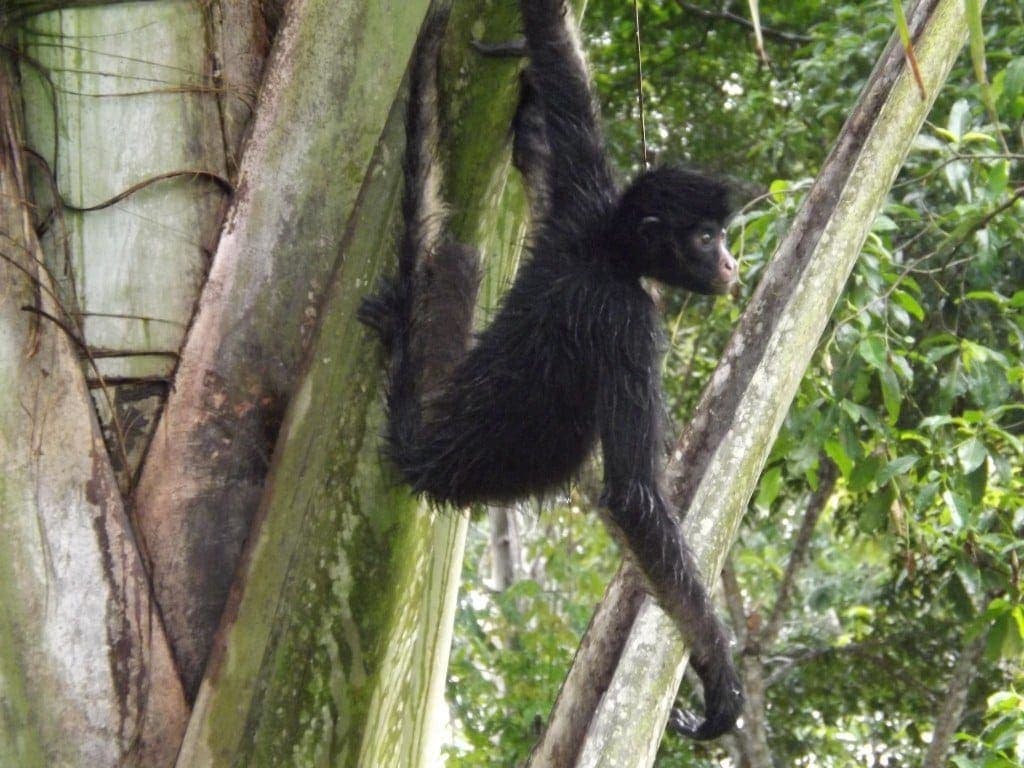 It had been raining heavily all morning, a welcome break from the rainforest's humidity, and unfortunately it hadn't ended by the time we reached our first stop; an animal rescue centre on the edge of the Amazon. Guillermo, the animal carer who runs the shelter, showed us around in the grey drizzle, and at first glimpse we appeared to be standing in an empty, uninteresting clearing. Suddenly, we spotted movement, and at Guillermo's whistle they came closer: a group of white and brown capuchin monkeys and lanky spider monkeys, swinging playfully from low hanging tree branches and showing off for us. Proximity to the humans who feed them had made the animals bolder, but by no means tame, and some of the monkeys approached us cautiously, trying to check bags for food, although on the whole they hung back and played in the trees.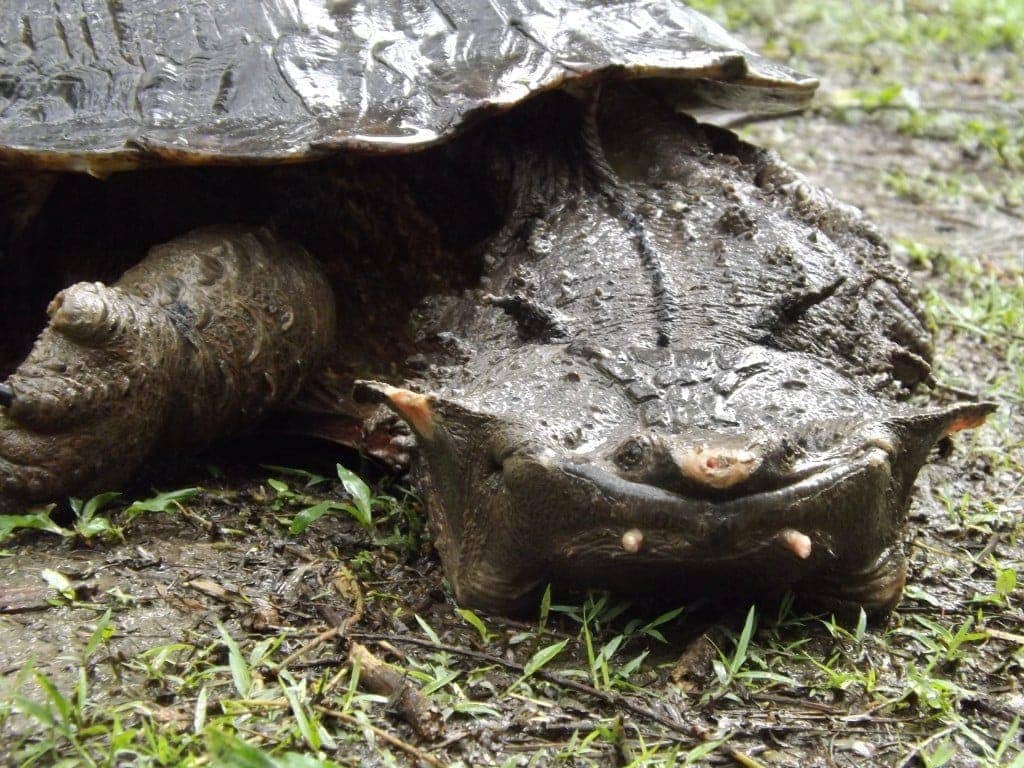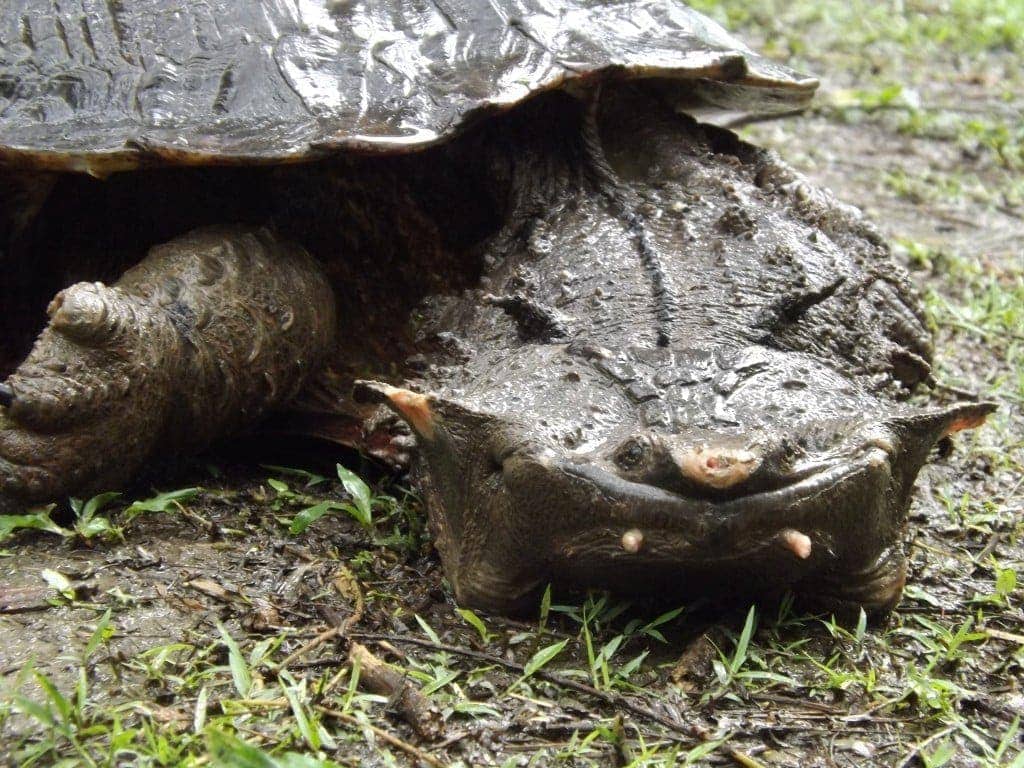 Besides the monkeys, there were colourful parrots who refused to acknowledge us or move into the rain from the shelter of their hut, and an enormous prehistoric turtle, which sat still on the wet ground with what looked like a smile on it's bizarre, warty face. We were all most excited by Rosita, a baby sloth who happily let all of us hold her, smiling serenely like a stuffed bear in our arms. She looked animatronic, moving slowly and lazily to scratch her head, holding my finger with her three claws in a surprisingly strong grip, but she was absolutely adorable and I struggled to hand her back over to Guillermo when the time came to move on.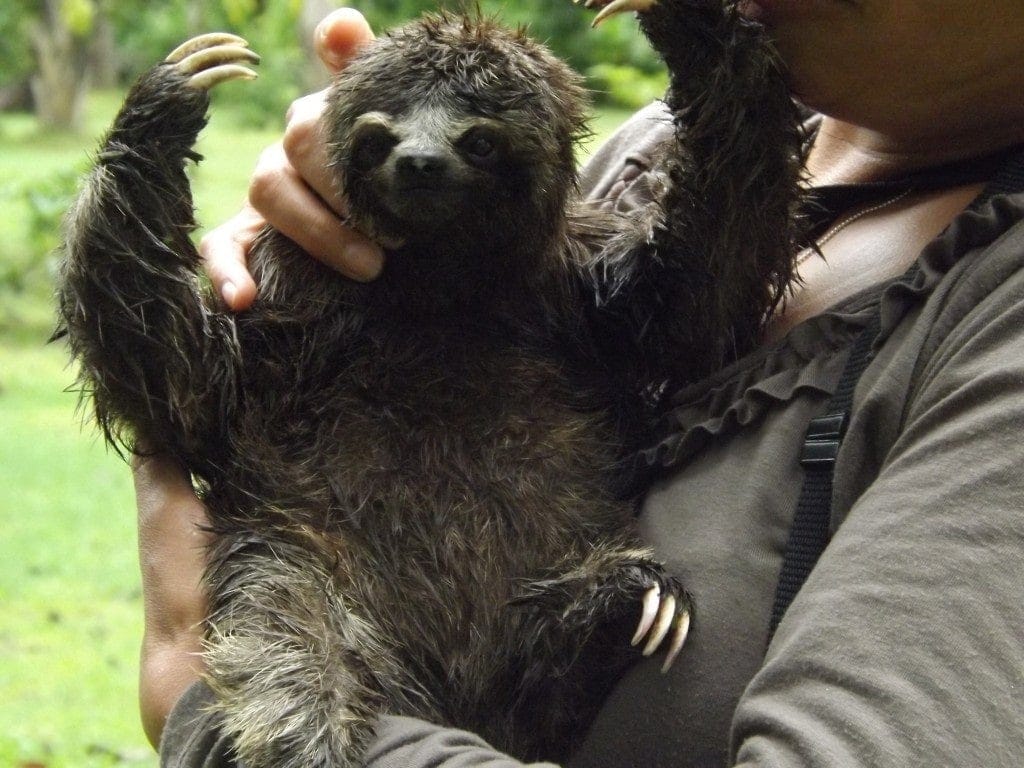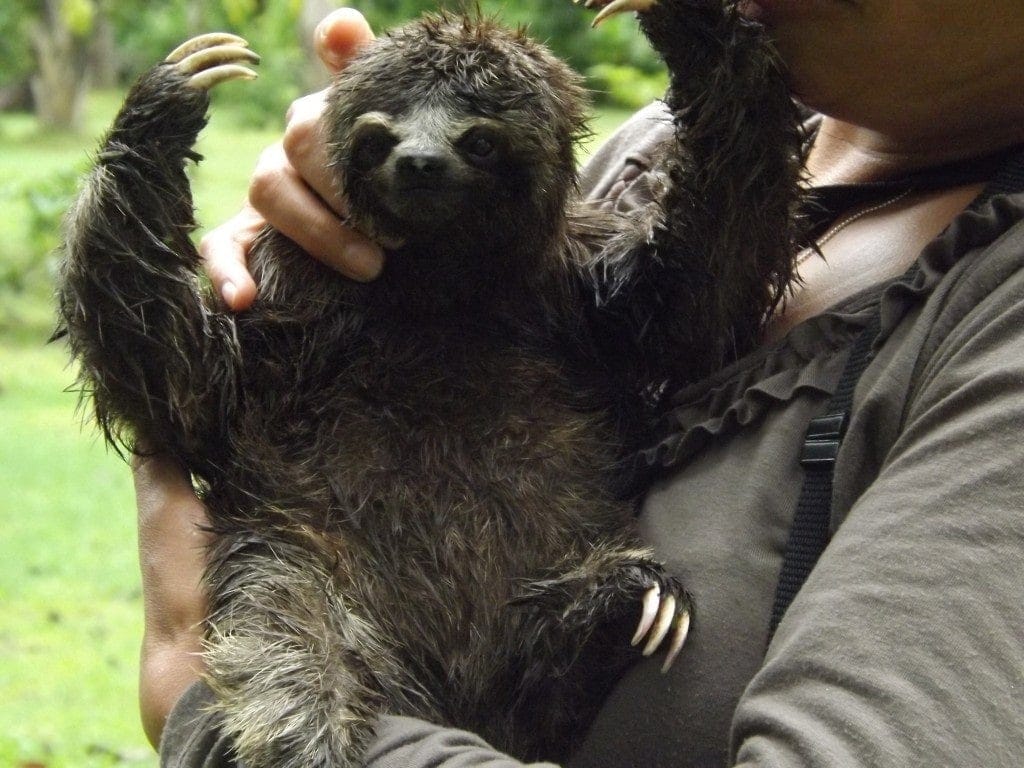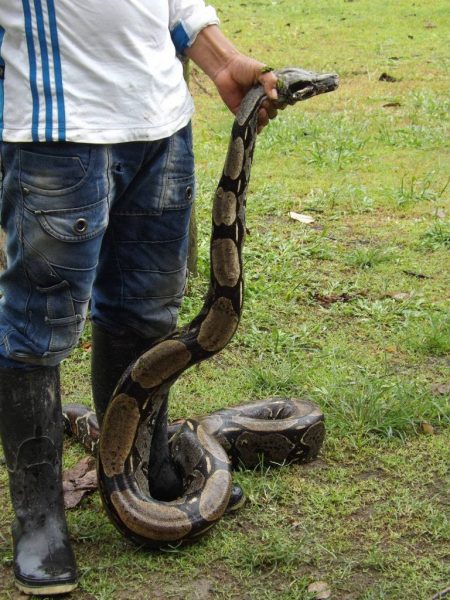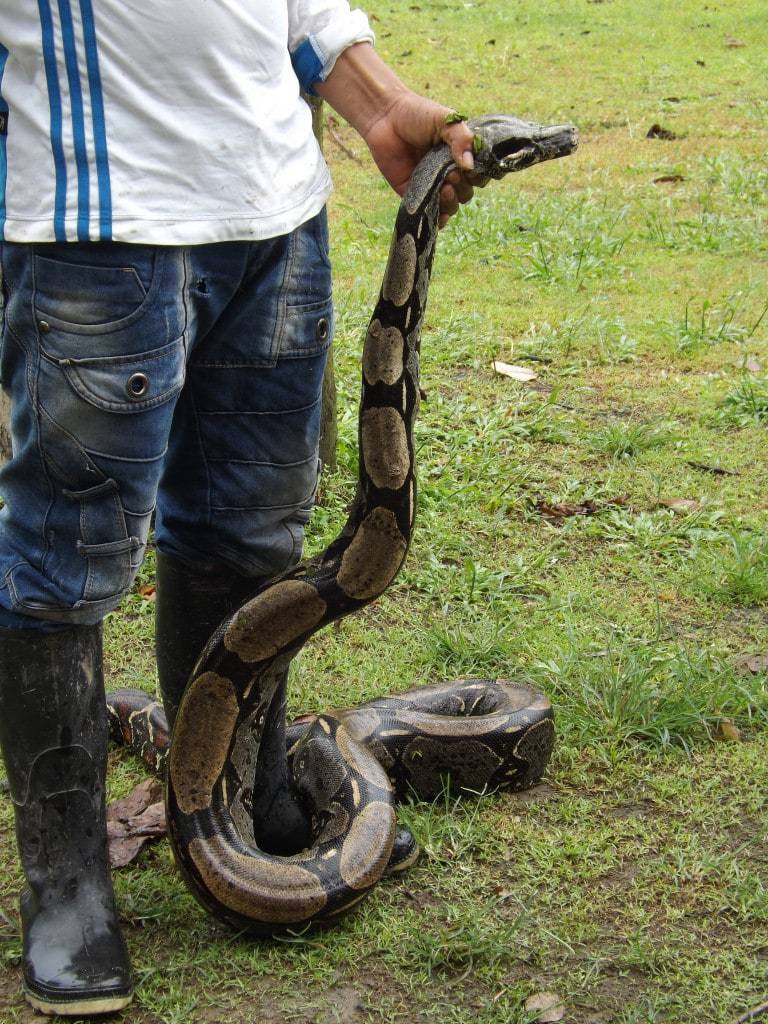 One of the last stops at the rescue centre was beside a big, swamp-like pond of dark water covered in green vegetation. Guillermo stuck an arm into the water and wriggled about a bit while we looked on dubiously, trying to work out what could be in the pond. Another turtle? Fish? Suddenly, with a whirl of impossibly quick movement, Guillermo jerked back, yanking something long and dark and thrashing out of the water. It was a huge anaconda, about two and a half meters long, which sat docilely enough once Guillermo had a strong grip on it's head, but whose strong body writhed slowly around me when I posed for a photo, so that I could feel the strength and silent power in it's coils. From the grip Guillermo kept on the snake, I could tell it was dangerous, even though they don't bite, and as much as I love snakes even I was a little scared by such a huge, powerful serpent.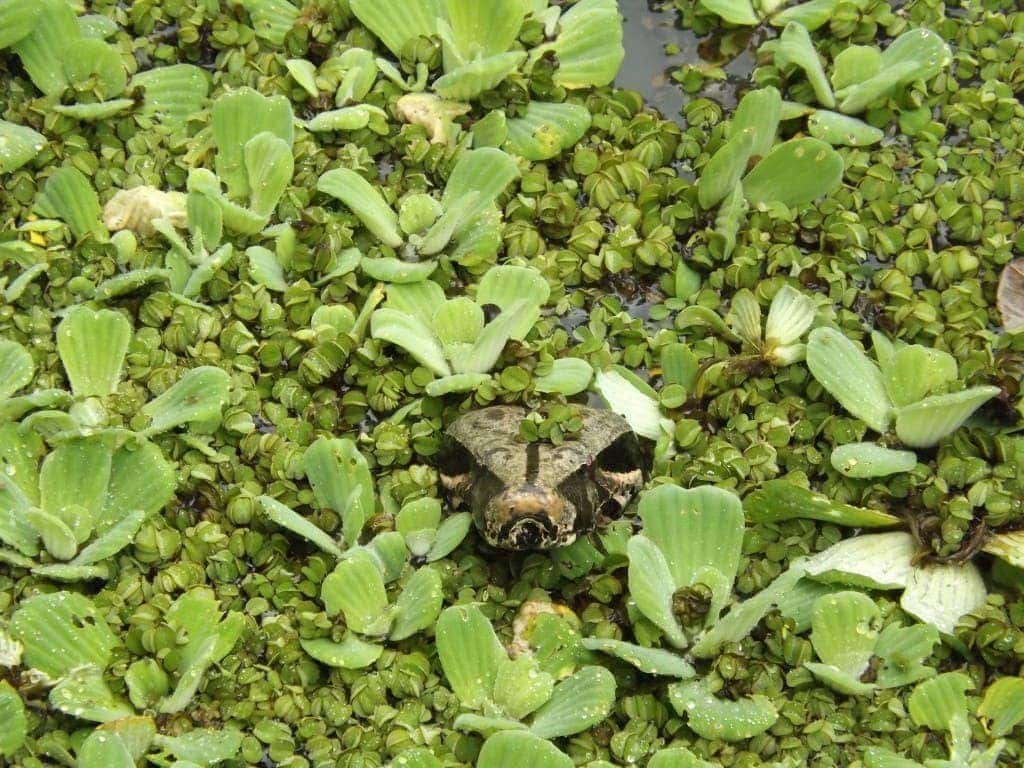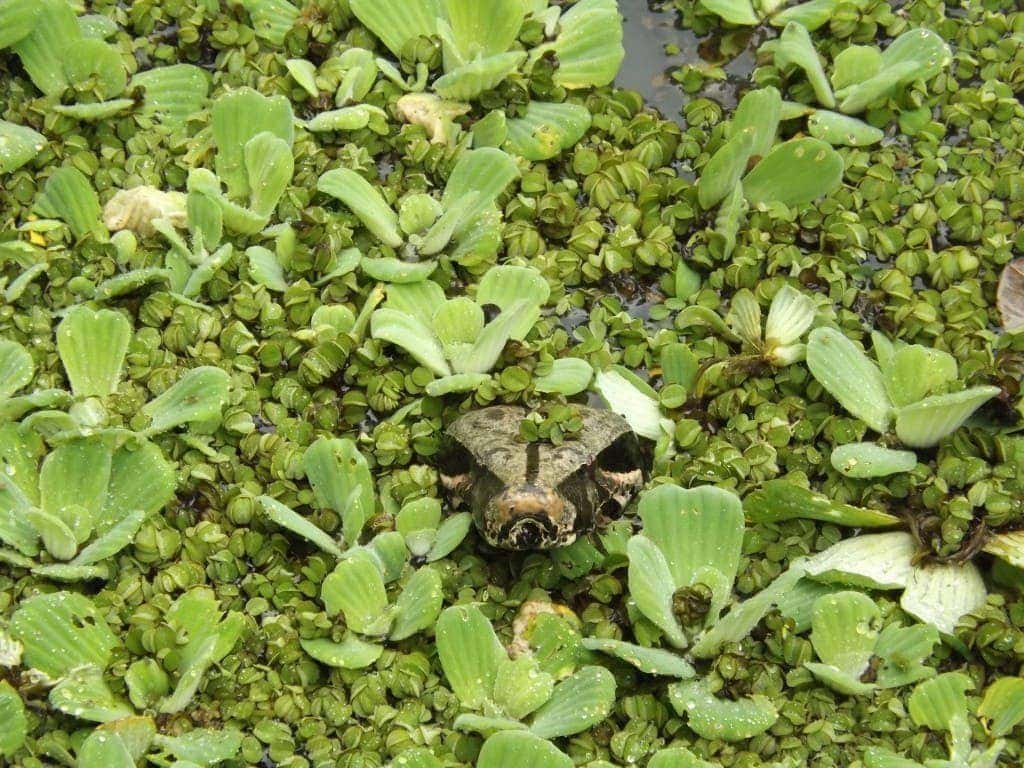 Before leaving, we tried some 'jungle wine', a dangerously strong alcohol containing twigs and tree bark which the locals assured us would cure all manor of diseases – they recommended a shot every morning – and watched one of the bolder monkeys steal a piece of fruit and a plastic cup, pretending to drink from it. After a chat with some of the local guys who work at the centre, mainly about the potency of the homemade jungle wine – which we bought a bottle of – it was time to head back to the boat for the next stage of our river tour.