Some posts on this site contain affiliate links. If you book or buy something through these links, I earn a small commission (at no extra cost to you). Take a look at my privacy policy for more information.
From my diaries backpacking around South America in 2014. Don't miss Minca Part One.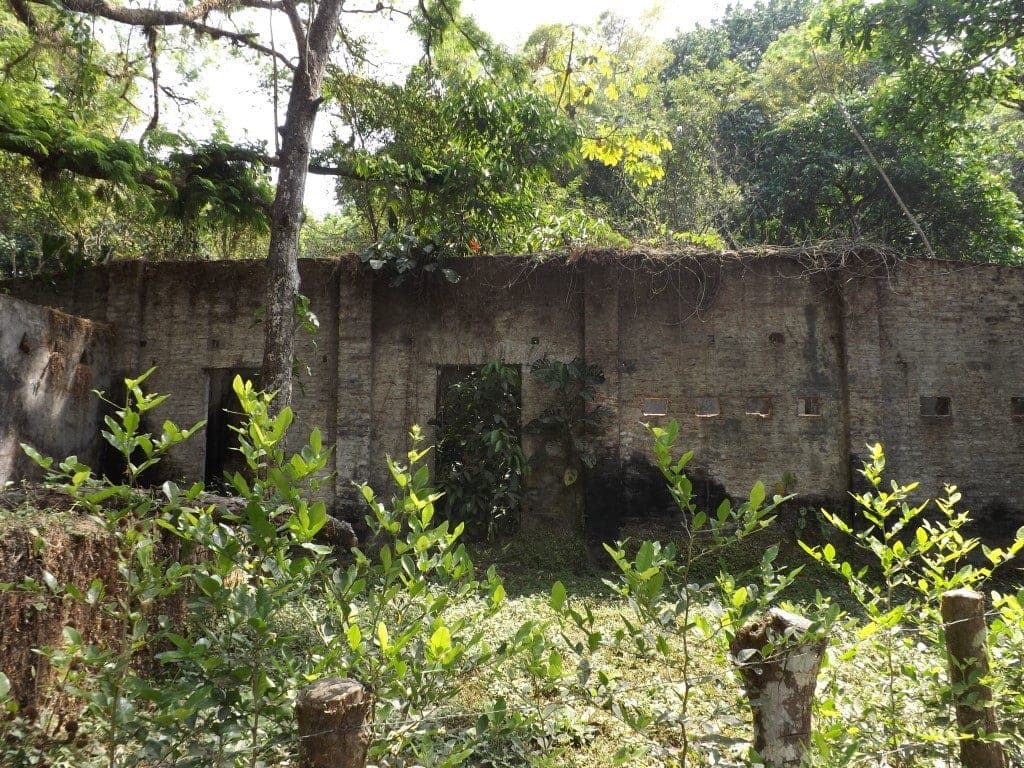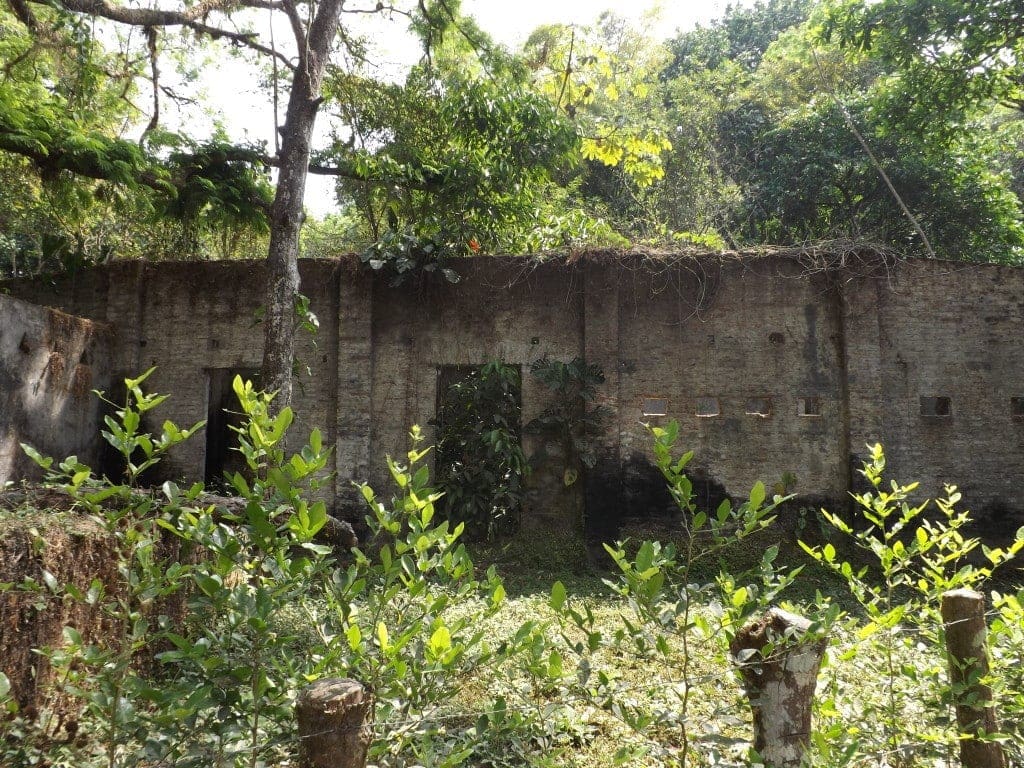 Our second day in Minca began beautifully, as I imagine almost every day in that quiet town surrounded by lush forests in the Sierra Nevada does.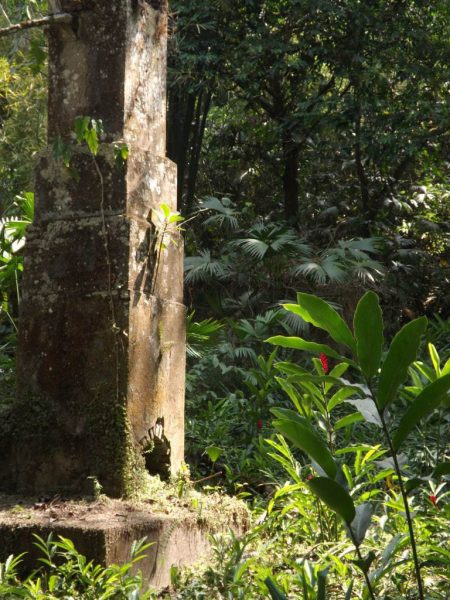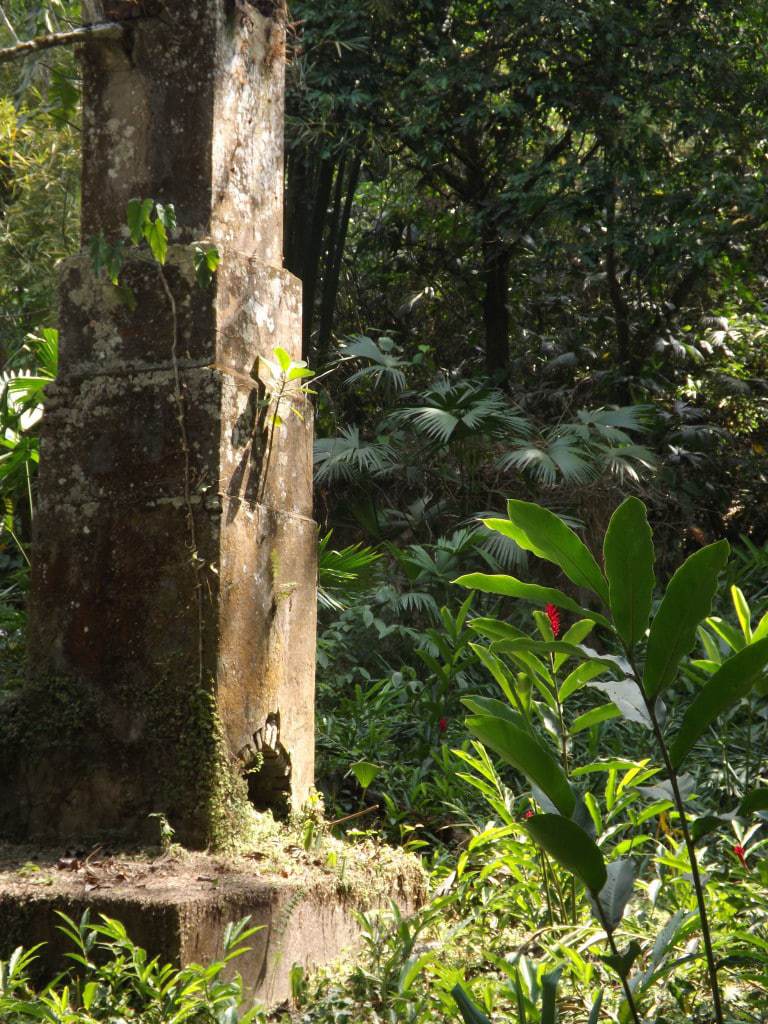 We woke up early but naturally, called out of sleep by the soft dawn light and the long, high-pitched wails of cicadas – which we'd nicknamed "megabugs". Although not blind, they act it, and fly into everything (me, the waterfalls, the walls, the waiting mouths of the dogs which seemed to find them very tasty) and like moths are irresistibly attracted to lights.
They fly with a crackling sound like rustling dry paper and when stationary, they make a cricket-like noise which is impossibly loud and sounds like a long scream echoing across the valley, and which I at first assumed must be birds until we realised it was the cicadas. While we were in Minca, they were absolutely everywhere, having recently emerged from cocoons about two weeks before our arrival, and they did not shut up once! Anyway, on with day two…
After fuelling up with a hearty breakfast at Casa Loma, our gorgeous hostel in the hills, and buying bread and cake for lunch in the village, we headed out on our second adventure in Minca; a hike around the valley via Los Pinos. Los Pinos is, according to our hippy friend Sarah, the most magical place in Minca – this is apparently something to do with the profound silence she experienced whilst she was up there.
Another side note: Sam and I are not hikers. We've never done a hike together, we're fairly unfit, and we both suffer massively in strong heat. That being said, we were pretty optimistic when we left Casa Loma for a hike which the guidebook quoted as five to seven hours.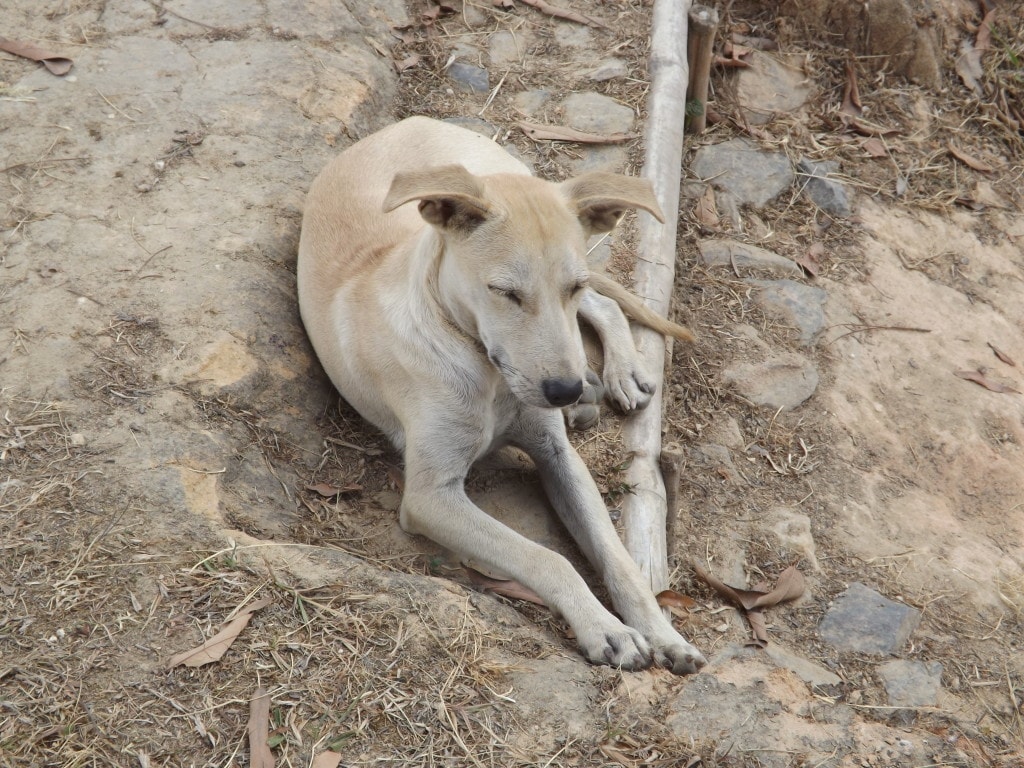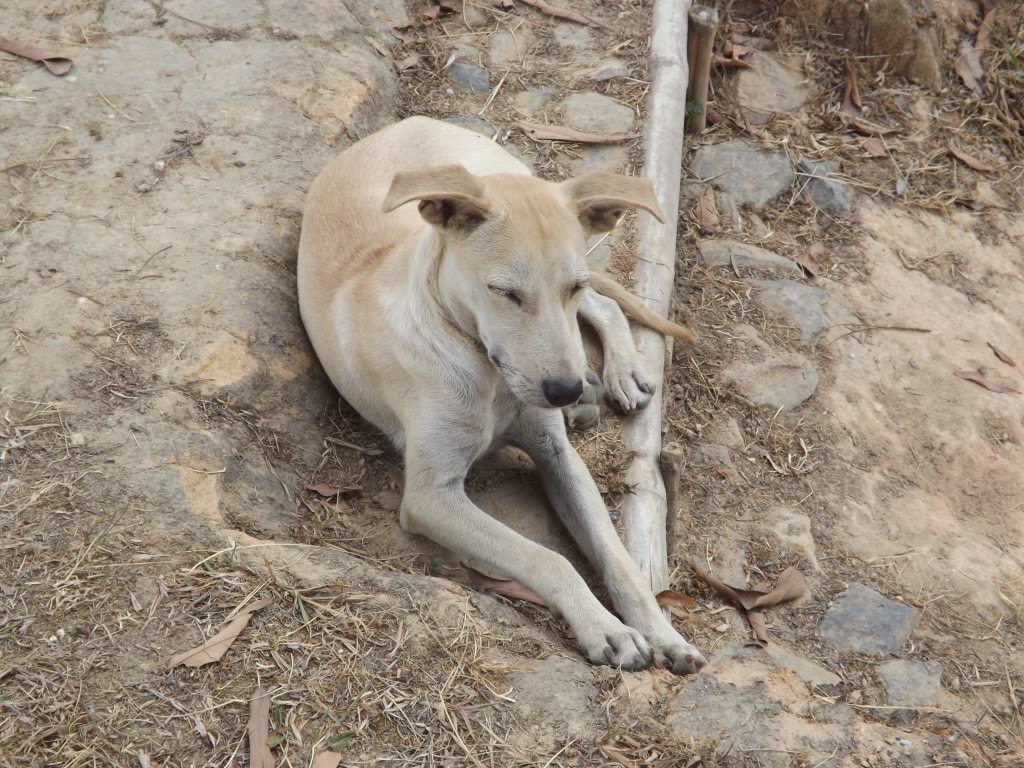 In the village, one of the local stray dogs – a skinny, beige coloured mutt with big sad eyes and shaky legs – started following us after Sam gave him some much needed attention. We nicknamed him Philippe, petted him, and fed him a little, and our new pet wound up following us the entire way, possibly motivated by food, although I like to think he was protecting us.
The first mistake we made was not reading the route instructions properly before setting off, and starting the circuit in the direction which our guidebook said was the harder and more adventurous route. This meant that the uphill climb, which took in total nearly four hours – with numerous rest stops as my chest heaved and legs trembled – was much, much steeper than if we had gone round in a clockwise direction. After about an hour of walking, the hill began to curve more steeply beneath our feet, with each bend in the dirt road getting a little worse. The walk took us up through cloud forest, so the air was cooler – every gust of cold mountain breeze was delicious – but also damp and humid, making walking harder. My top was completely soaked through with sweat – as though I'd fallen in a pool of water – and my legs were in agony. We pressed on, and in spite of the difficulties it was a very pretty walk; the road was lined with thick woodland filled with birds, Megabugs, and butterflies – as well as a family of pigs and a small snake that we just about caught a glimpse of.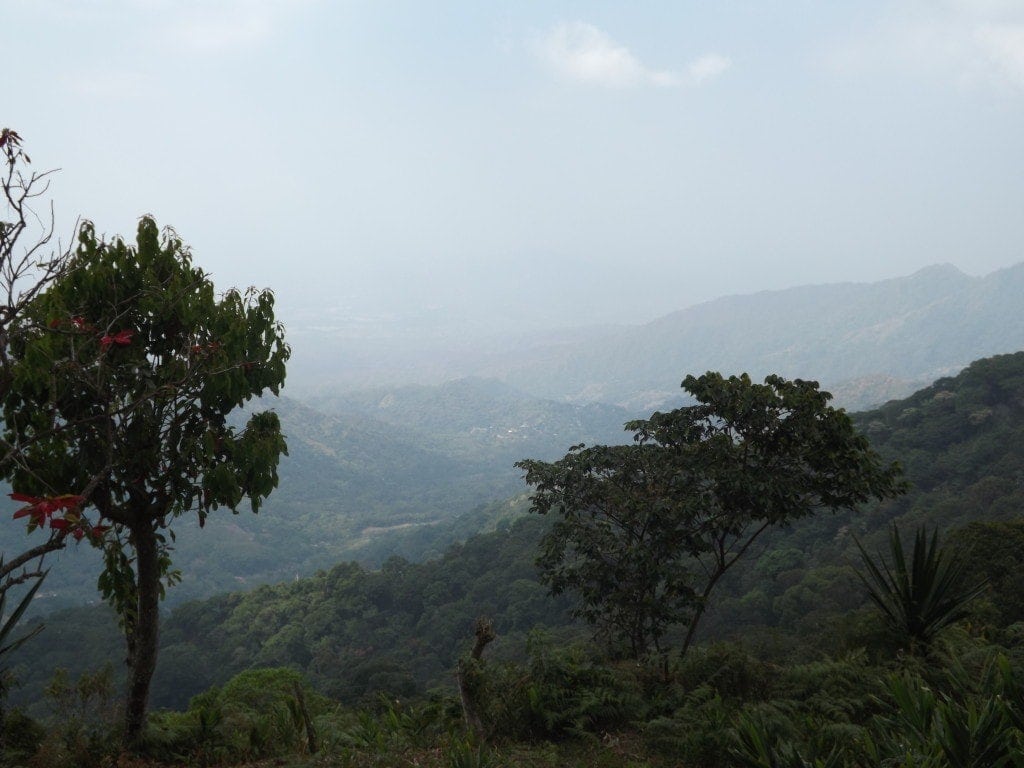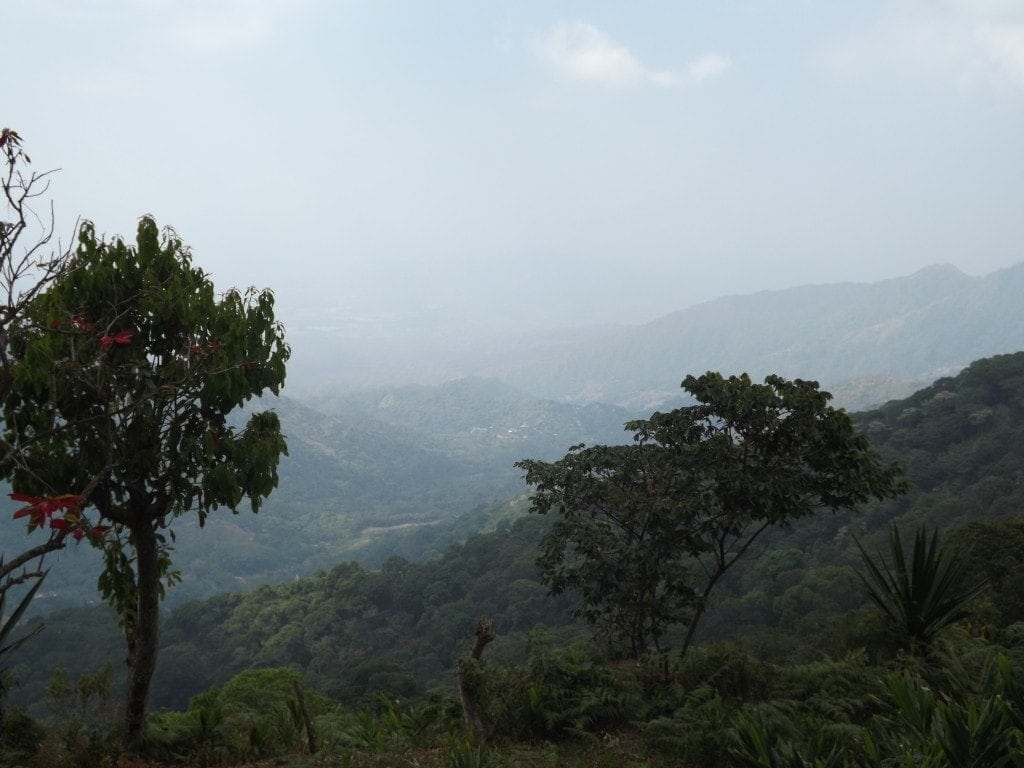 Our second mistake was not bringing a map with us. On the map pinned to the wall in Casa Loma, the circuit was one long, circular road which went up the mountains behind Minca, through Los Pinos, and back down the other side to Minca. In reality, the dirt track curved in a snake-like pattern up the mountain with a number of turnings and side roads. We walked the wrong way down one of these and had to double back on ourselves, with Philippe looking on disapprovingly, until we eventually stumbled upon a turning for Casa Elemento, a hostel whose owner we'd met the day before, where we decided to get some directions. The staff at the hostel, which looked like a really great place to stay way up in the mountains in total seclusion, were really friendly, inviting us to sit down and getting us glasses of water. They gave us some really helpful and thorough directions to Los Pinos, via a shortcut behind the hostel, and let us sit down for a long time to rest and chat before we got back on our way again.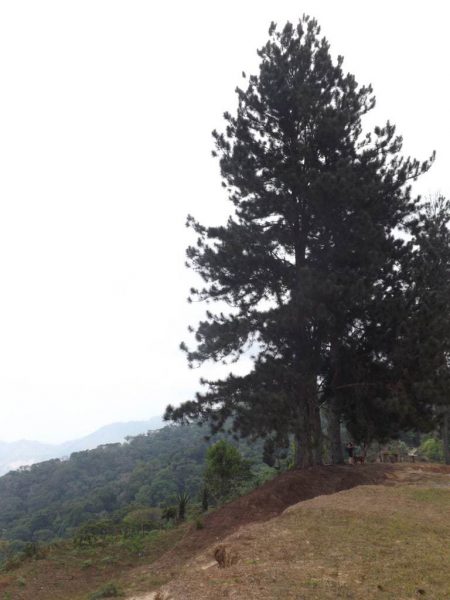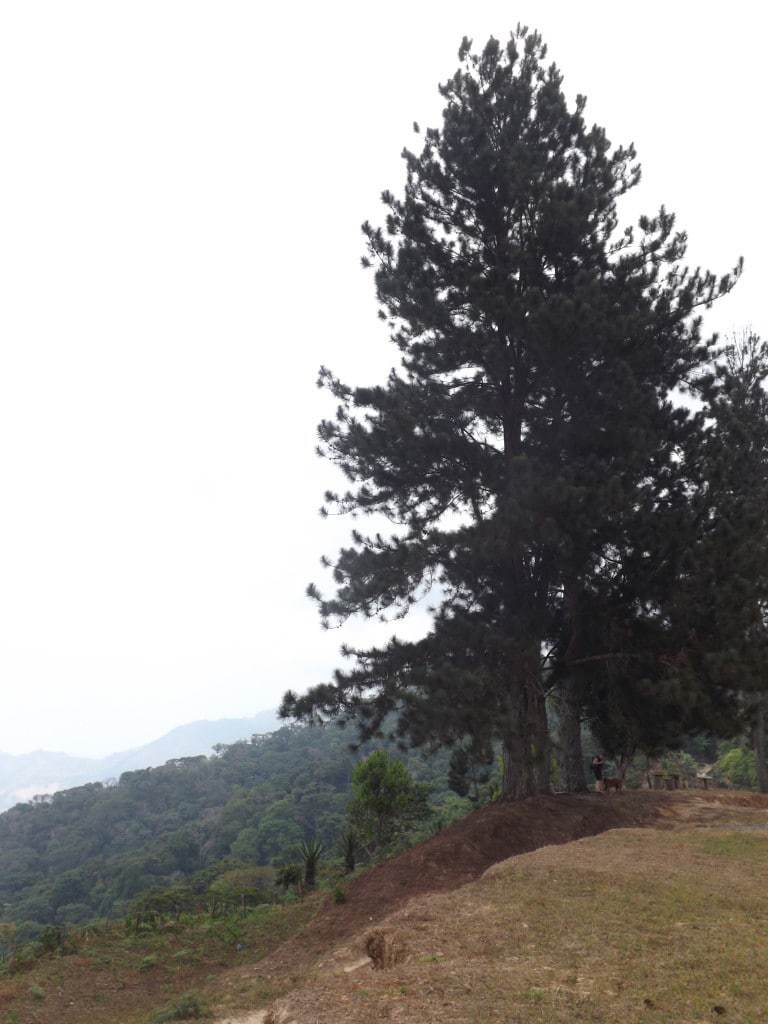 Los Pinos, when we finally made it (after the worst section of the climb which almost reduced me to tears) was not quite the breathtaking viewpoint I had expected. On a clear day, you should be able to view the snow-capped peaks of two mountains behind the valley, as well as all across the valley below as far as the sea by Santa Marta. Unfortunately, the sky was overcast and hazy when we arrived, so all we saw was the deep valley on either side and the line of about six pine trees for which the viewpoint is named. Los Pinos was also lacking the total silence promised us by Sarah; there is a small house there and a nearby village, with children playing and dogs barking, so actually we experienced much less silence there than we had on the long walk to get there.
After splitting lunch with Philippe, we set off on the last stretch of the walk. This, fortunately, was almost all downhill; descending through the valley first past small cliffs of exposed red earth overlooked by looming, forested mountains, and later through a lush green valley of jungle-like forests, banana trees, and colourful birds where we passed a few farms and coffee plantations.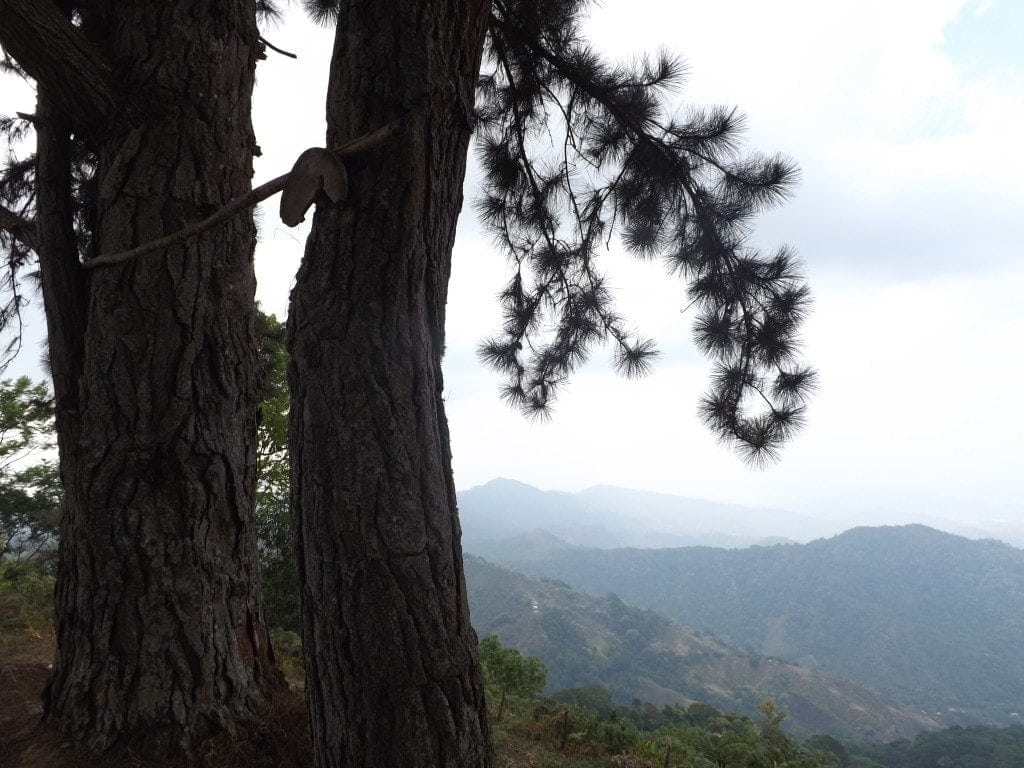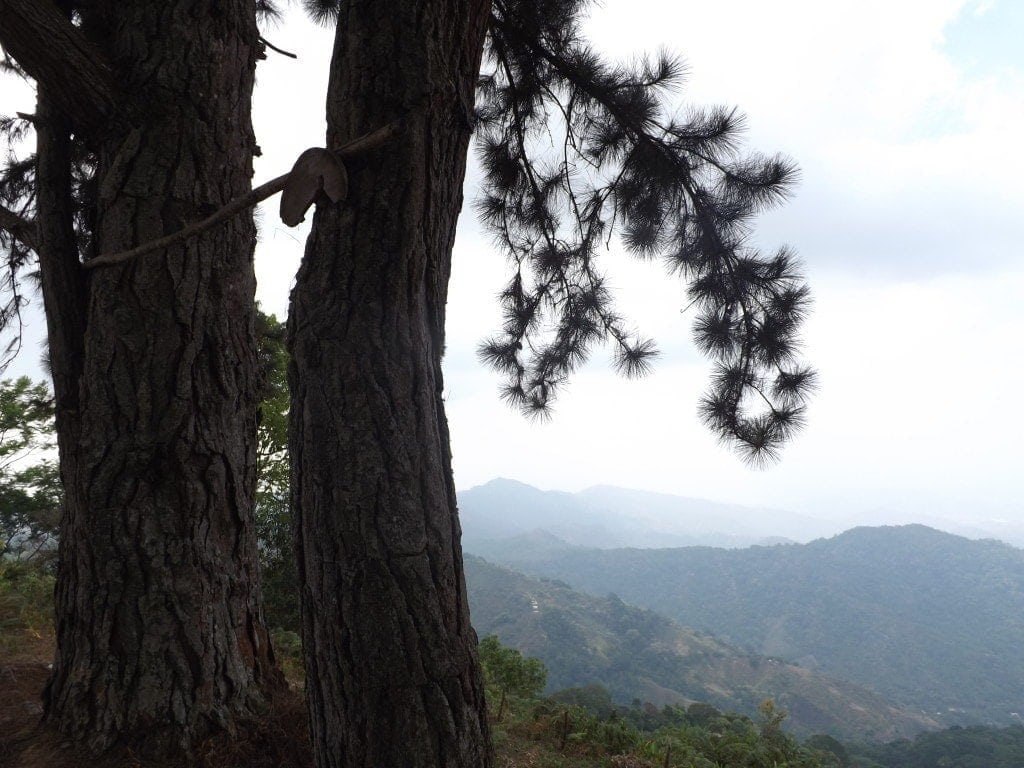 Once we'd finally arrived back in Minca almost exactly seven hours after setting off, Philippe flopped himself down under a slide in the dusty playground, and gave us an exhausted look which clearly said "you two are insane, I am never following you anywhere again". So, we had to leave our new friend down in the village and face the final challenge – the steep climb back to Casa Loma – alone; where we flopped ourselves down in deckchairs on the porch to watch the sunset and drink copious amounts of Coke to refill our bodies with much needed sugar.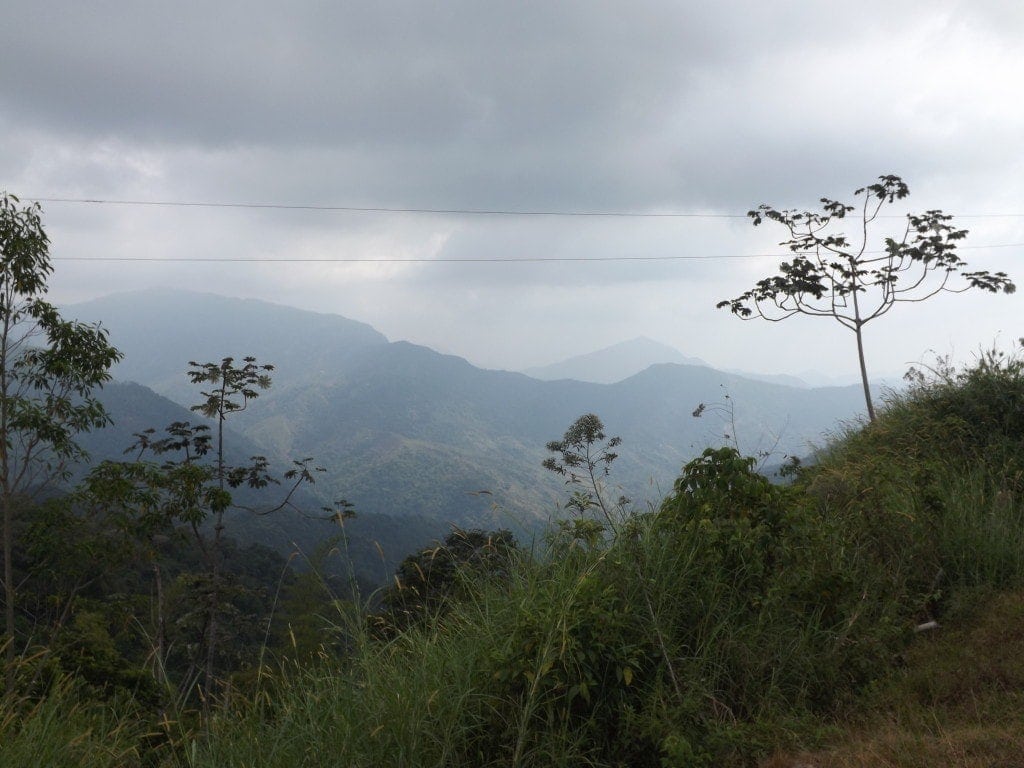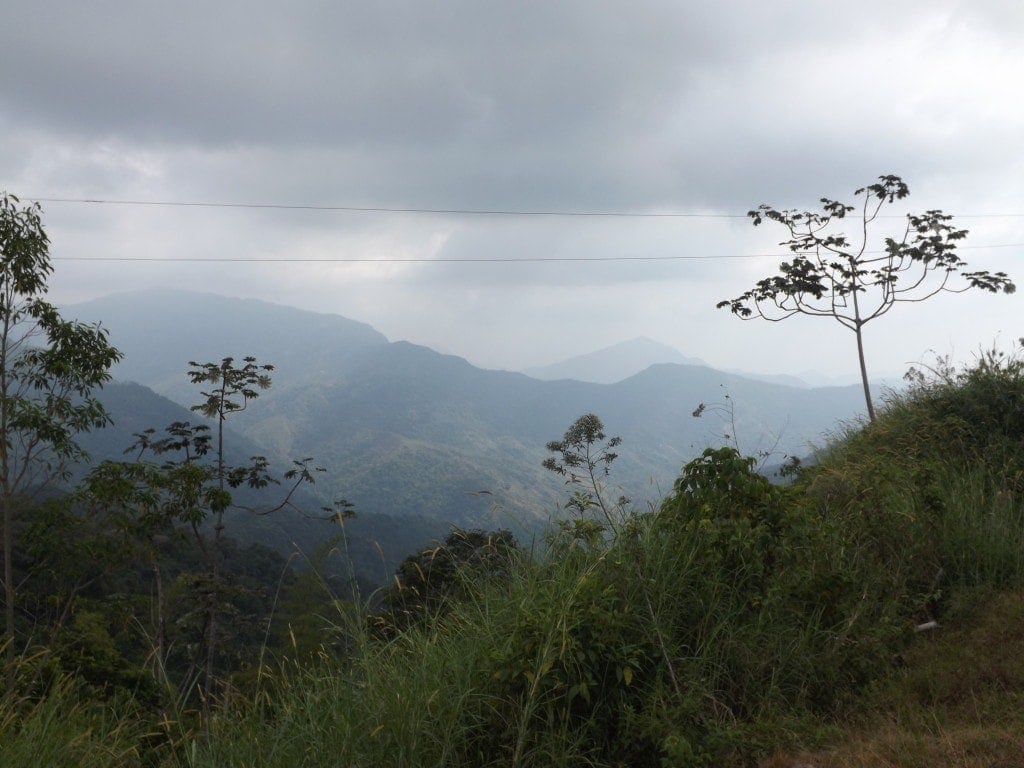 That night, we sat outside Casa Loma nursing our aching feet and chatting with the staff and other guests over dinner; another delicious meal with couscous, chickpea curry, and vegetable salad. Although the day was physically draining and definitely in no way magical – with the main point of the hike, Los Pinos, a slight disappointment – I felt a huge sense of achievement at having completed such a big and difficult walk, and so very proud of myself, that every second of the pain and every drop of sweat seemed completely worth it!