Some posts on this site contain affiliate links. If you book or buy something through these links, I earn a small commission (at no extra cost to you). Take a look at my privacy policy for more information.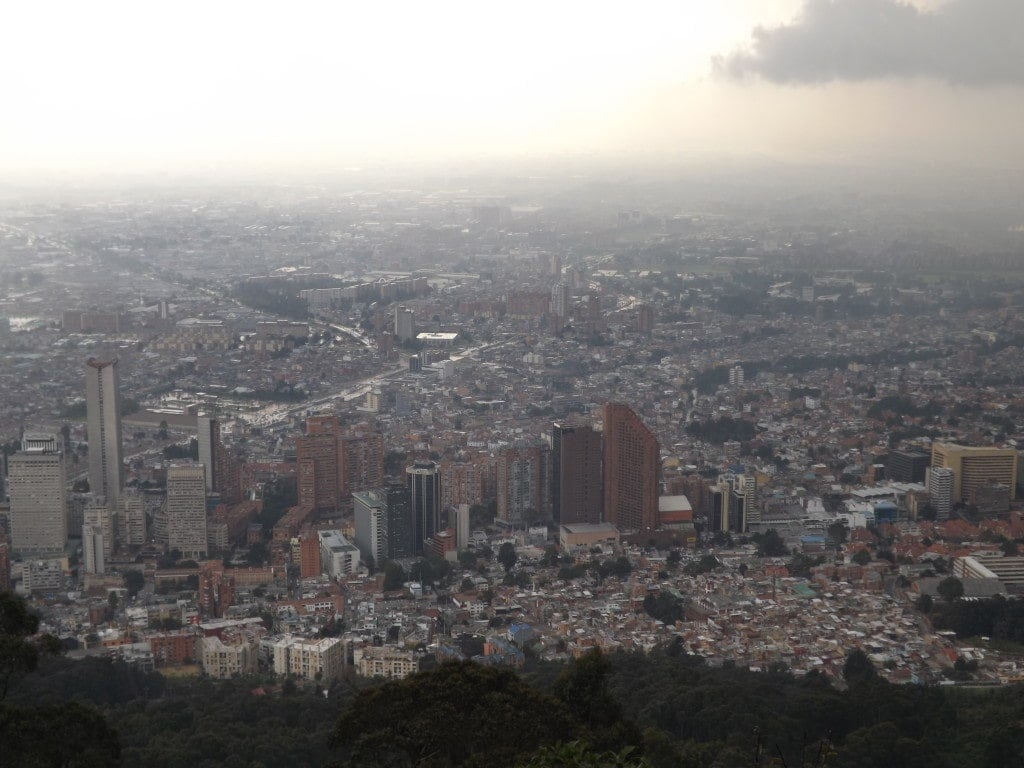 WE'RE IN COLOMBIA! Finally, after a year of planning and saving, we made it to South America! We landed on Wednesday evening and have spent the first couple of days in Bogota acting like tourists in our gorgeous hotel, Casa Gaitan Cortes, lazily recovering from jet lag and generally relaxing ready for the start of our five month long adventure in South America.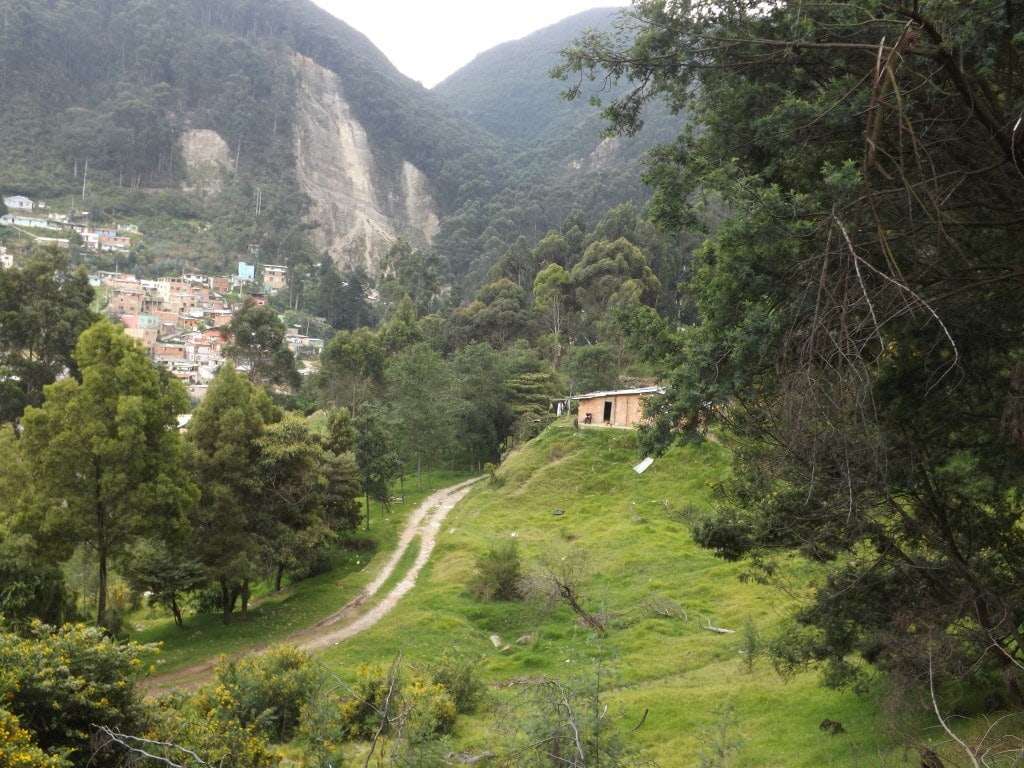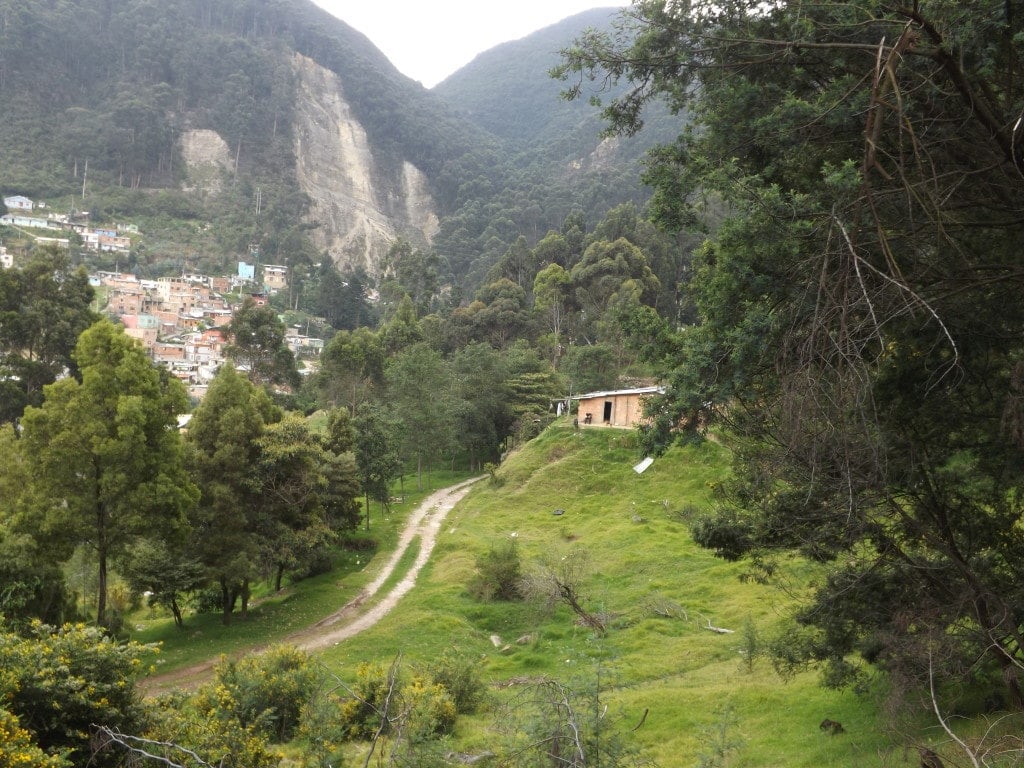 Thursday was our first full day in the city, so after a long lie in and a breakfast that our malaria medication hardly let us keep down, we took a very long walk around our hotel's neighbourhood, which is fairly quiet, filled with red brick apartment buildings and lots of green parks.
Once we'd managed to get ourselves fairly lost, passing one of the shabby slums on the outskirts of the city and accidentally walking half-way up the wrong mountain, we eventually hopped in a taxi to the base of Cerro Montserrate.
After an incredibly steep and slightly heart-pounding cable car ride to the top of the mountain 3,200 meters above sea level, we were blown away by the incredible views across the city, which is far bigger than I ever imagined. As you can see, the day was pretty cloudy with a thunderstorm rolling in over the city below us, but the views were still spectacular.
We explored the church and the gardens, accidentally stumbling into the middle of a sermon inside the church, and had lunch in the beautiful Santaclara restaurant, an old colonial-style building with crumbling white paint perched right on the edge of the mountain. The views from the windows were fantastic, and while we ate we were serenaded by two musicians playing a mixture of guitar and flute – sometimes at the same time!
After lunch, we walked down the mountain – a surprisingly tiring and difficult feat on very steep stone steps which seemed to go on forever. Apparently, on Sundays the locals of the nearby La Candelaria district walk up the mountain to attend mass – one guy we spoke to said the walk takes about an hour. Since I spent all of Friday with seriously aching leg muscles after our descent, I seriously doubt I could make the walk up – everyone we passed looked about to drop.
It was a fabulous first day that introduced us to the stunning backdrop surrounding Colombia's impressive capital city. Many more adventures to come; I can't wait!