Some posts on this site contain affiliate links. If you book or buy something through these links, I earn a small commission (at no extra cost to you). Take a look at my privacy policy for more information.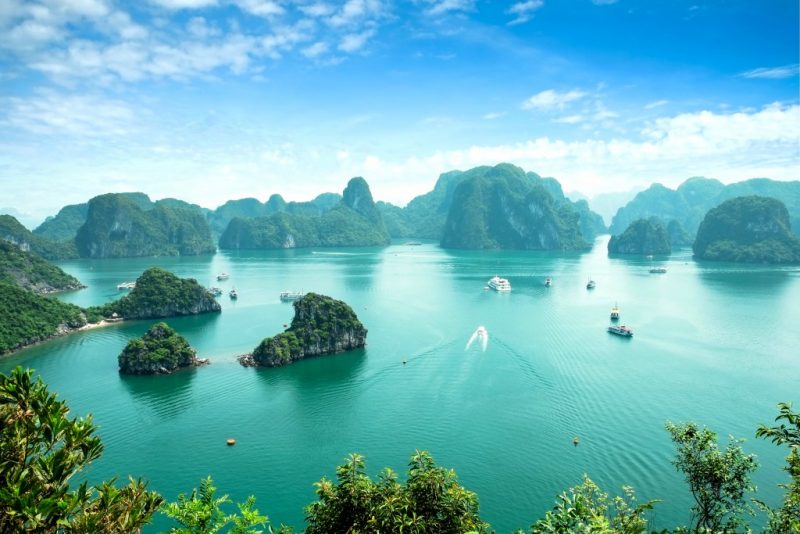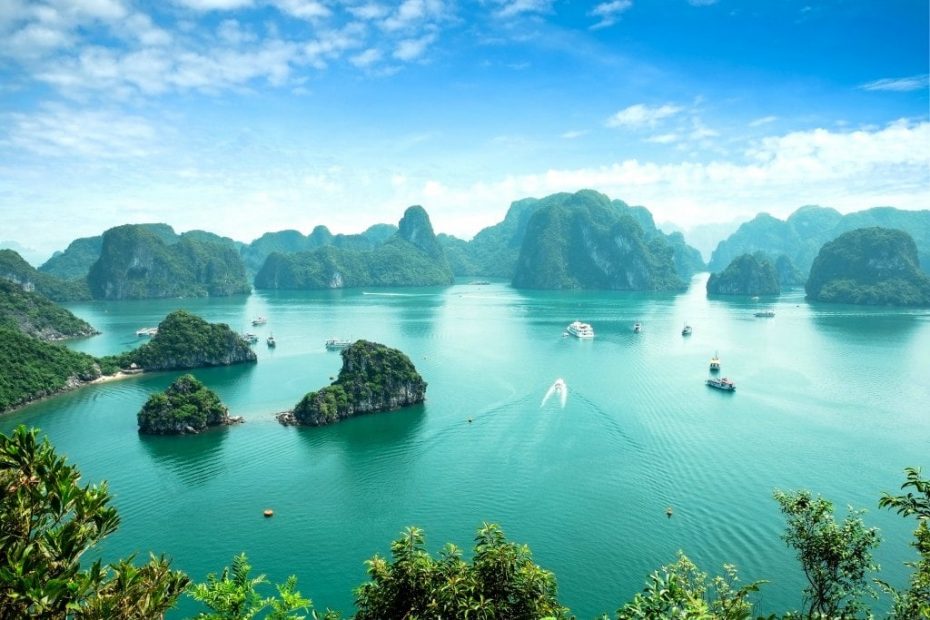 A few years ago, I spent six weeks travelling around Vietnam – the "land of the ascending dragon". I fell head over heels for this gorgeous, complex and fascinating country; the food, the coffee, the people, the weather, and the incredible scenery.
But travel there isn't without difficulties, so I've answered a few of the more complicated questions for you below – including all about how to arrange a Vietnam visa on arrival. Need to know something I haven't covered? No problem, just comment at the bottom of the post and I'll get back to you.
READ MORE: How to Travel from Singapore to Vietnam Overland
When to go Backpacking in Vietnam
Vietnam has three different weather systems, so whatever time of year you visit you'll probably experience rain and sunshine in equal measure. Below is a brief into to the seasons in each region. Wondering where to visit on your trip? Check out this awesome round up of the best Vietnam destinations from Getting Stamped for some ideas.
Mountainous Far North (Sapa): Rainy season from April to September, dry from October to late March. December and January can get very cold. Mist and light rain are common and unpredictable year-round, but trekking is generally always possible.
North Vietnam (Hanoi, Halong Bay, Ninh Binh): November to April (Winter) is cool but dry, while May to October (Summer) is hot and humid and the region experiences its highest rainfall. July to September are the wettest months.
Central Vietnam (Hue, Hoi An, Danang): Mid January to late August the weather is hot and dry with temperatures reaching the mid 30s. October to November is typhoon season and sees a huge deal of rain.
South Vietnam (Ho Chi Minh, Mekong Delta, Phu Quoc): Temperatures remain relatively constant (and high) throughout the year. Dry season runs from November to April/May and the end of the season is slightly hotter and more humid. The rest of the year is rainy season, with June to August being the wettest months.
Top Tip! If you're travelling to Hue, don't miss the I Love Hue tour for the chance to meet one of my favourite people in the country. Read my review for more details.
Tet Festival
During the Vietnamese New Years festival of Tet, transport and hotels can be sold out weeks in advance, prices rise and it seems the whole country is on the move. The date varies depending on the lunar calendar but generally falls in February or the end of January, and is probably best avoided if you're travelling on a budget.
Visas
All visitors to Vietnam, except holders of passports from member countries of the Association of Southeast Asian Nations (ASEAN), require a visa to enter the country.
Update Nov 2018: Visitors from the UK (and some other countries) can now enter Vietnam for up to 15 days without a visa.
If you're arriving overland or by sea, you can't arrange your visa in advance so need to do this through the Vietnam embassy – reportedly Cambodia is the best place to do this as the visa can usually be arranged same day and costs $55-60 USD.
Visa on Arrival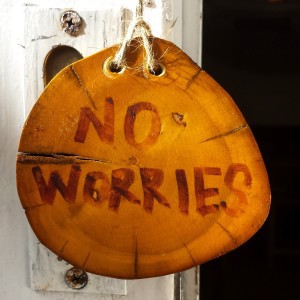 If you're flying in, it's cheaper, quicker and more efficient to arrange a "visa on arrival" through an online agency, rather than go via your country's Vietnamese embassy – plus you avoid having to send your passport away. Online agencies can arrange a visa for Vietnam in advance and will send you a letter (usually scanned and sent via email), which takes just a few days to arrange. You'll print the letter and present it, along with a passport photo, at the airport on arrival, pay a stamping fee (US$45 for single-entry, US$65 to US$95 for multiple-entry visas), and you'll be issued with a visa.
I paid a small additional fee for someone from the visa agency to meet me at the airport on landing, complete the process for me and fast-track me through the queue – if the agency you decide on offer this service I definitely recommend it.
Tourist visas are valid for 30 days or 90 days (prices vary) and can be for single or multiple entry. If you plan to leave Vietnam and come back, you'll probably need a 90 day multiple entry visa, which costs more than a single entry 30 day visa. Whichever you opt for it's always far quicker and less complicated, and almost always cheaper, than going through the Vietnamese embassy.
Backpacking Vietnam Highlights
Food!
Be adventurous with Vietnamese food and try everything. The best way to discover is through a food tour. I loved the Hanoi Night Lights and Food Tour and the Hoi An Motorbike Food Tour was the perfect way to discover the cuisine of central Vietnam.
Plus find out more about Central Vietnam and what to eat there in this fabulous foodie guide from 2Foodtrippers!
Sapa
Hiking amongst the rice terraces of Sapa in the far north of Vietnam is a must for any nature-loving backpacker. Get to know the local culture with a homestay in a Hmong village.
Halong Bay
One of the biggest highlights of Vietnam is Halong Bay – a UNESCO World Heritage Site in the northeast of the country. Thousands of towering limestone islands are dotted around the emerald waters of the bay. And if you're looking for the best party in Vietnam, you might just find it on a Castaway Island booze cruise!
Money Matters
The currency in Vietnam is Dong (VND). Visa cards are widely accepted and most ATMs offer free withdrawals – a few don't, but the charge is rarely more than 30,000 VND (around 90p). Double-check the fees for using your card abroad with your bank before travelling, and consider taking out a prepaid travel card to save if you'll be travelling long term. Get more Vietnam backpacking budget information in this fab travel guide from the Broke Backpacker.
FYI – you'll need to have either US dollars or VND with you to pay the stamping fee at the airport if you've arranged a Vietnam visa on arrival. You need to order this in advance from most exchange bureaus, so order it ready to collect at your departure airport before flying to save time and hassle.
READ MORE: 20 Insanely Useful Backpacking Essentials
Tipping Guide
Generally, tips aren't expected in Vietnam – but they will be appreciated, so if you enjoy a service do feel free to tip. Here's a rough guide to help out…
Hotels – Not expected, but you can leave a tip for cleaning staff if you want.
Restaurants – Not expected. In smart restaurants leave 5% to 10% if you've had good service, but bare in mind that locals don't tip.
Guides – A few dollars per day will be appreciated.
Taxis – Not necessary, but it is nice to round up or leave a little small change – particularly at night.
Bars – Not expected.
What Kind of Travel Plug do I Need for Vietnam?
The most common electricity voltage is 220V, 50 cycles – although very rarely you may encounter 110V, also at 50 cycles, just to complicate matters. Plug types A, C and G are in use throughout the country but the most common is Type C – the European two-prong plug style. For flexibility, I recommend always travelling with the World Adapter with USB from SKROSS which includes multiple plug styles, making life much easier. Read my review of the plug for more information.
So there you have it! The most complicated part of preparing for a trip to the land of the ascending dragon is arranging the Vietnam visa – and even this is pretty straightforward if you go pay an agency to arrange a visa on arrival. Everything else is a simple matter of planning and packing – see my packing section for more help with that!
Got a question about travelling Vietnam? Comment here and I'll be happy to help out!
If you found this post helpful, please share it on Pinterest: