Some posts on this site contain affiliate links. If you book or buy something through these links, I earn a small commission (at no extra cost to you). Take a look at my privacy policy for more information.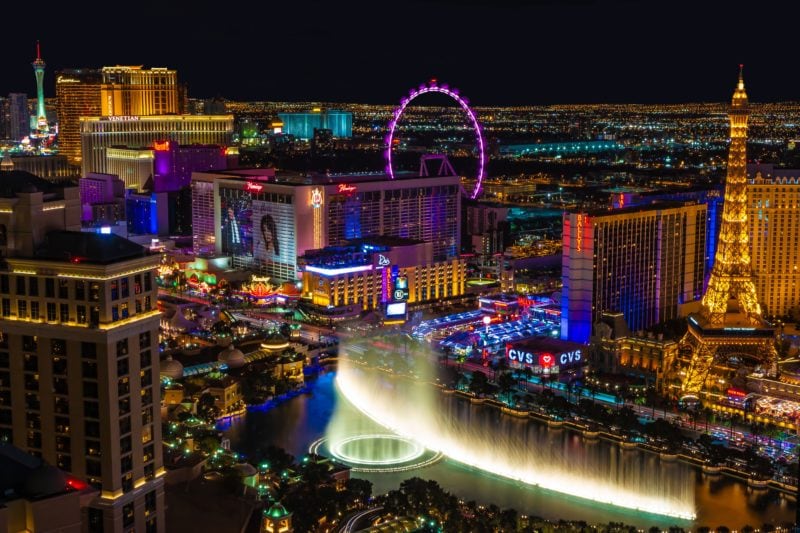 Welcome to the enchanting world of Las Vegas in the fall, where the scorching summer heat gives way to more pleasant temperatures and a vibrant atmosphere.
As the city sheds its summer skin, a new array of experiences and adventures await you.
Whether you're a first-time visitor or a seasoned traveler to this iconic destination, the fall season brings a unique charm and an exciting lineup of activities that cater to every taste.
In this guide, we'll unveil the top things to do in Las Vegas during the fall, showcasing a diverse range of attractions that include awe-inspiring magic shows, captivating natural wonders, world-class shopping, immersive tours, live talent extravaganzas, and enlightening encounters with history and science.
Join us on a journey through the best that Las Vegas has to offer in the autumn months, where each experience is bound to leave an indelible mark on your memories.
Top Things to Do in Las Vegas In The Fall
The fall season in Las Vegas offers a tapestry of experiences that cater to diverse interests. From the spellbinding illusions of David Copperfield to the breathtaking landscapes of Red Rock Canyon, the city's allure extends beyond the neon lights. Immerse yourself in the world of shopping extravaganzas, hop-on-hop-off tours, and live talent showcases like America's Got Talent Live.
For a dose of knowledge and wonder, The Las Vegas Natural History Museum beckons. As the temperatures cool, Las Vegas heats up with a unique blend of entertainment, nature, and culture. Embrace the autumnal charm and create unforgettable memories in this dynamic city that never ceases to amaze.
1) David Copperfield
David Copperfield has been a household name in the world of magic and illusion for decades. With a career spanning over years, Copperfield has amazed audiences across the globe with his captivating performances. His ability to make the Statue of Liberty disappear, walk through the Great Wall of China, and levitate in front of a live audience has solidified his reputation as one of the greatest magicians of all time.
The magic of David Copperfield comes to life on stage at the MGM Grand's David Copperfield Theatre in Las Vegas. This state-of-the-art venue has been the backdrop for Copperfield's astonishing feats, where he blurs the line between reality and illusion. From grand illusions to close-up magic, Copperfield's show is a mesmerizing journey that leaves spectators in awe.
Don't miss the opportunity to witness his extraordinary performances at the David Copperfield Theatre and be part of an unforgettable experience of Las Vegas shows and entertainment.
2) Red Rock Canyon National Conservation Area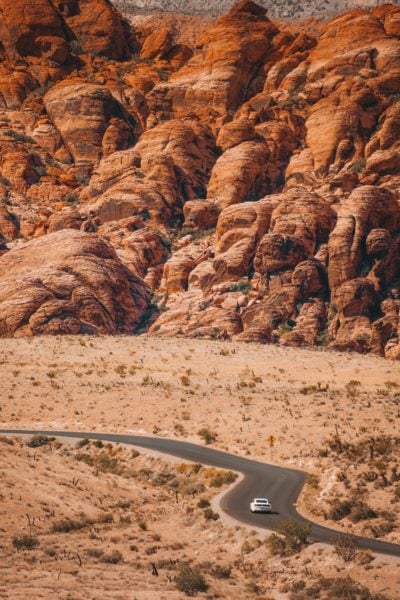 The Red Rock Canyon is a beautiful conservation area 30 minutes from the Las Vegas Strip. It is the perfect place to escape the busy Las Vegas lifestyle and enjoy the beautiful landscape containing red rock formations, desert terrain, wildlife, hiking trails, and more.
Would this be your first time visiting Red Rock Canyon? The best way to enjoy your first experience there is to take a guided tour. Las Vegas has tour companies offering a wide range of tour options, such as horseback riding tours, walking tours, ATV tours, and more. But if you have the confidence to go alone, you can always do that too. It is up to you.
3) Shopping Centers
Do you or your partner love to shop? Las Vegas has numerous major shopping centers with hundreds of retail stores and restaurants with everything you can imagine. The variety of shopping centers will boggle your mind.
For instance, Downtown Container Park is a shopping center made of repurposed shipping containers and features trending restaurants and boutiques. But if you want something a little more upscale, check out the Forum Shops at Caesars Palace. It combines Ancient Roman but with 160 specialty stores like Armani Exchange, Anne Fontaine, Giorgio Armani, Harley Davidson, Gucci, and more.
Take your pick and have fun. You can spend several days browsing all the different stores in these shopping centers. They offer all the products you could ever want to buy.
4) Hop-On Hop-Off Big Bus Tour
The Hop-On Hop-Off Big Bus Tour is a popular Las Vegas double-decker bus tour taking guests past the most iconic places on the Las Vegas Strip and Fremont Street in Downtown Las Vegas. Some places you will see include The Tropicana Hotel, The Circus Circus Hotel, Wyndham Hotel, Excalibur Hotel, and the Gold & Silver Pawn Shop, made famous on the reality television show "Pawn Stars."
The "Hop-On Hop-Off" feature allows guests to purchase a one-day or multi-day pass to enter and exit the tour bus at bus stops whenever they want. So if you don't want to spend several consecutive hours touring the city, you can leave after an hour to do something else and then come back on it later. The pass gives you total freedom to customize your schedule accordingly.
5) America's Got Talent Live
How would you like to see the most talented performers from the long-running reality television show "America's Got Talent?" Attend America's Got Talent Live at the Luxor Theater of the Luxor Hotel and see several winners and finalists from the popular television show perform live on stage for the audience.
The performances include astounding circus stunts, mesmerizing magic acts, emotional singing, LED dance groups, knife throwing, shadow performances, and other incredible displays of talent. The great thing is that all the performers have already proven their talents on television, so you don't have to wonder if they will be talented.
Do you want to find some discounts on tickets to see America's Got Talent Live or another Las Vegas show performing in September? Visit the following URL to book now online and save money on the normal ticket price on Las Vegas shows in September.
6) The Las Vegas Natural History Museum
The Las Vegas Natural History Museum offers impressive exhibits of fascinating historical artifacts and fossils spanning millions of years. The exhibits include Ancient Egyptian treasures, King Tut's tomb, an exotic marine life gallery, a prehistoric life gallery (dinosaurs), and never-before-seen pictures of the most preserved dinosaur in the world.
Anyone with the All-Inclusive Go Las Vegas Pass can enter the museum for free by scanning the pass at the entrance.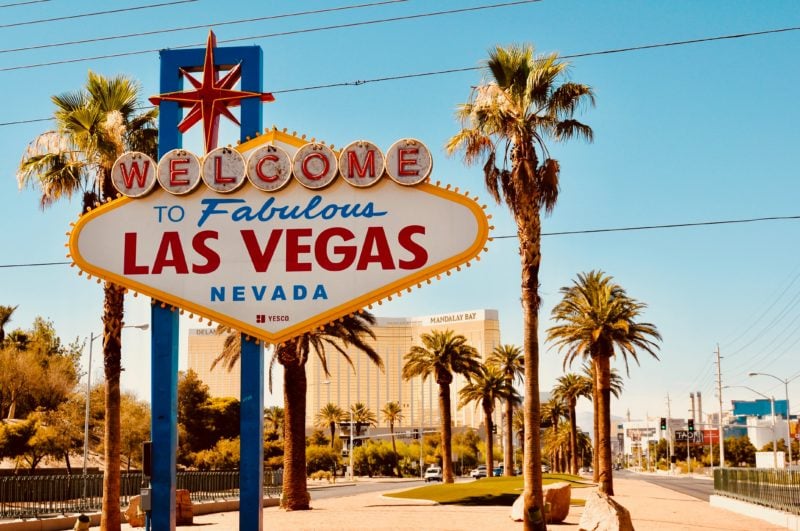 You can have fun any time of the year in Las Vegas. If you are worried about whether you will have fun in Las Vegas in the fall, the answer should now be more than obvious. You will have a spectacular time visiting Sin City during the fall, especially since the summer tourists will not be there anymore.
Therefore, make your reservations early and enjoy your time in Las Vegas during any month you want to go there in the fall.