Some posts on this site contain affiliate links. If you book or buy something through these links, I earn a small commission (at no extra cost to you). Take a look at my privacy policy for more information.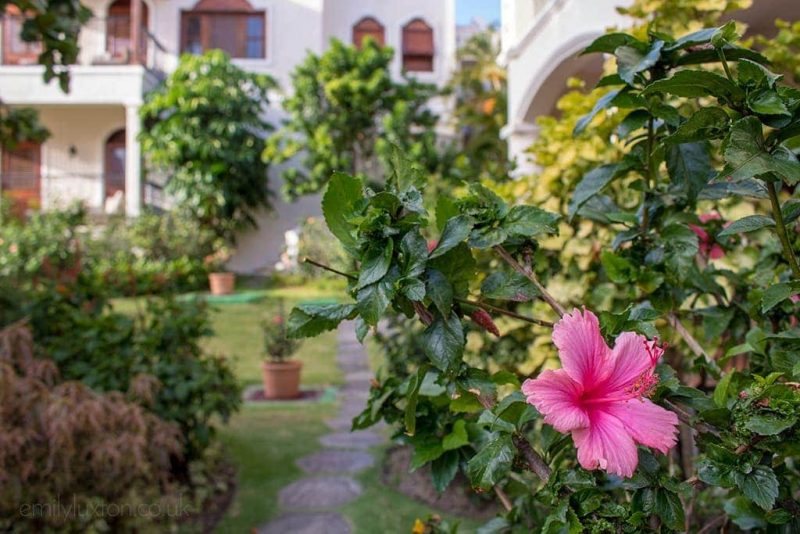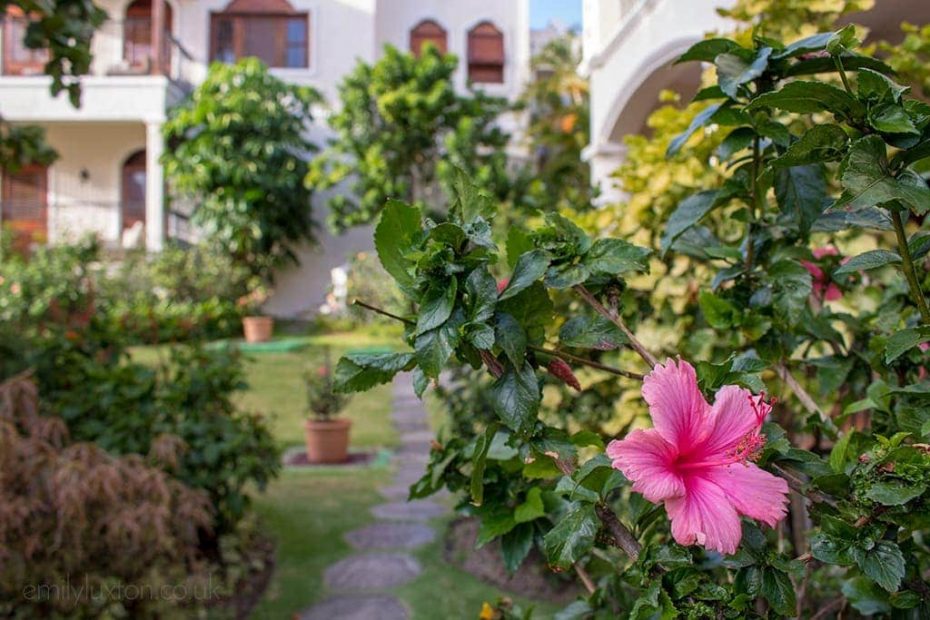 Think of the Caribbean and you're probably thinking of gorgeous beaches, exotic Creole flavours, and potent rum punches. That was my dream anyway! Throw in fabulous weather and lush green vistas, and you have the perfect relaxing holiday lined up. Cap Maison St Lucia delivered exactly that – and it's easily one of the island's best hotels.
With a strong focus on local ingredients and flavours, the hotel's two restaurants and rich menu of dining experiences is the ideal insight into the St Lucian culture. For restless travellers, there are an abundance of activities to keep you busy. And for those dreaming of the serenity of a classic Caribbean vacation, Cap Maison has all the exquisite trimmings you expect from a luxury resort – so you can laze by the pool or on your own private terrace to your heart's content. I stayed at the resort in May this year and fell in love – as you'll see from my review below.
My stay was complimentary, but the following Cap Maison review is totally honest. All words and opinions are always my own.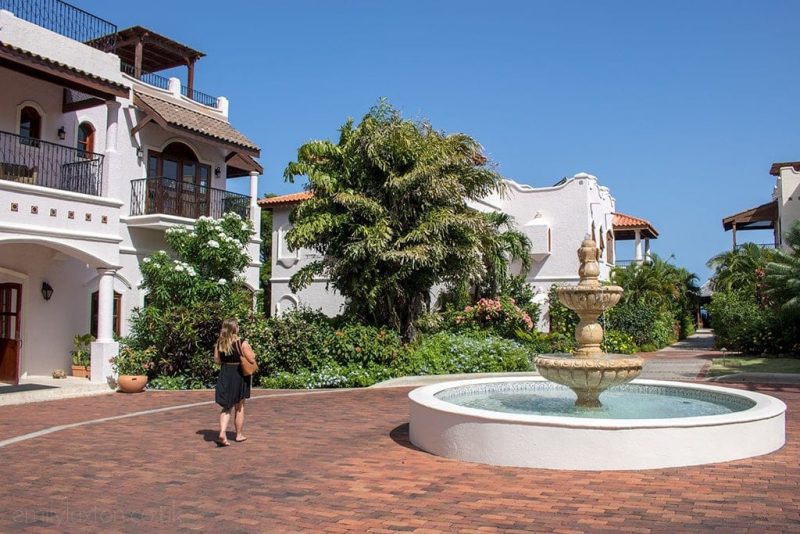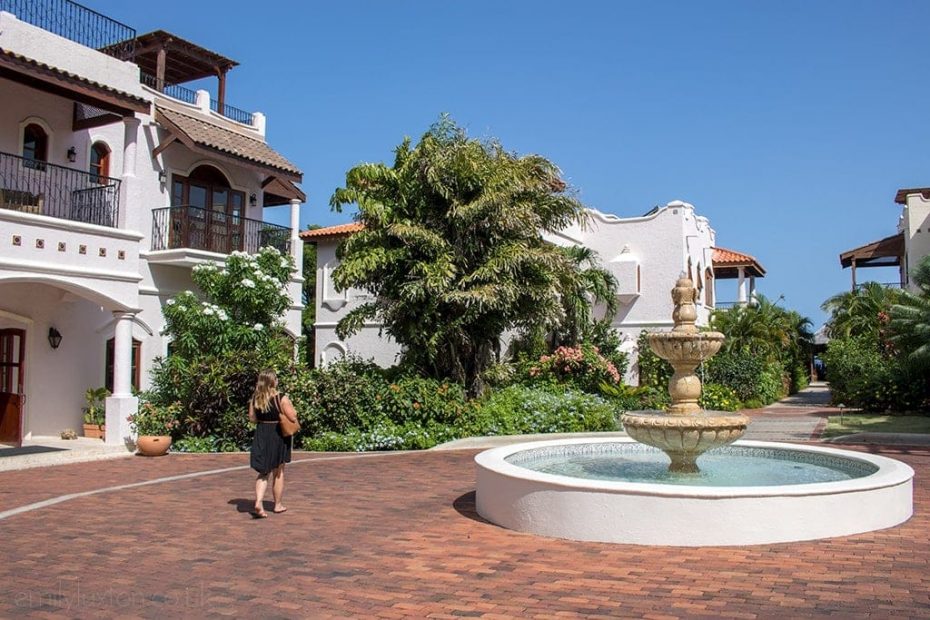 My Cap Maison St Lucia Review
Location: Clifftop seclusion in Gros Islet
Cap Maison resort is perched on a clifftop just outside of Gros Islet, right up in the northern tip of St Lucia. The north is generally considered the more lively half of the island, and at just a few minute's drive from Gros Islet – or thirty minutes from the capital city of Castries – Cap Maison is ideally situated to access the local sights and nightlife.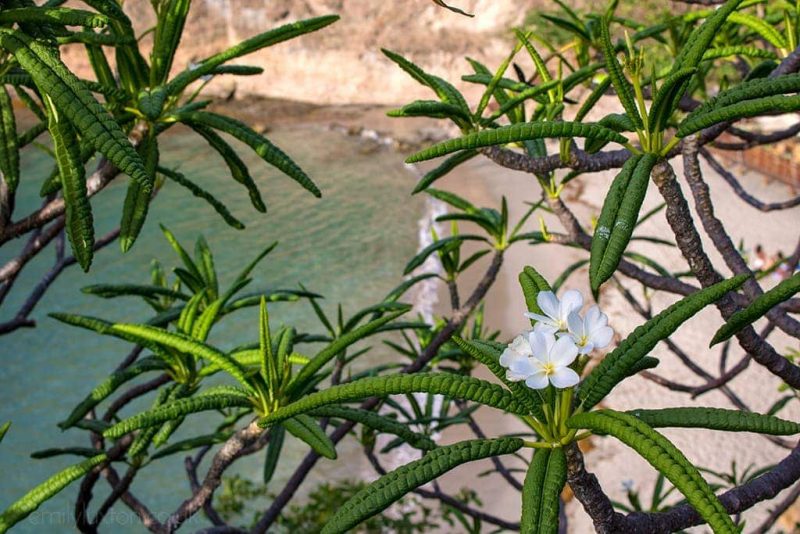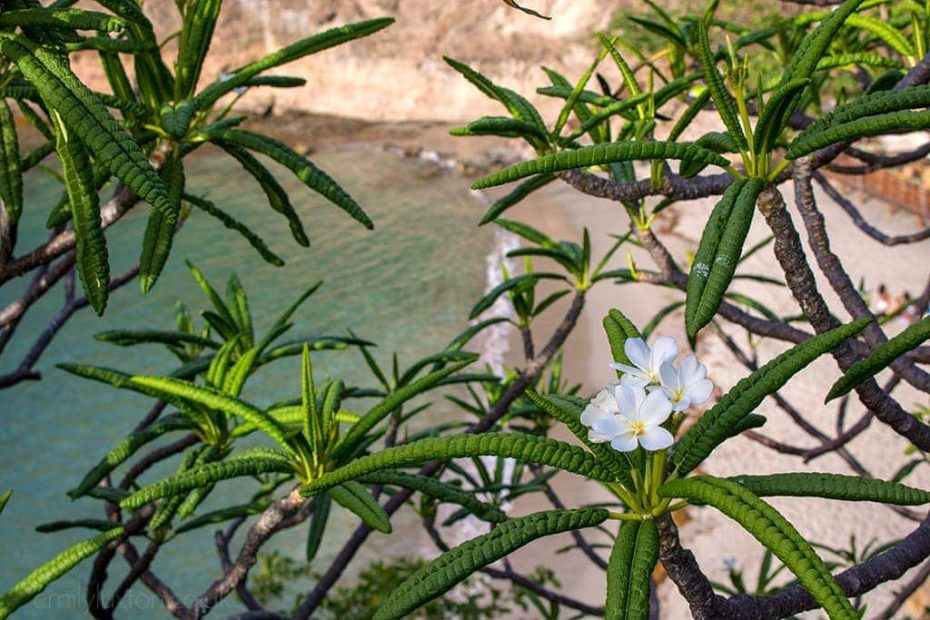 But at the same time, it's just far enough away from everything to feel like a secluded little slice of paradise, giving guests the best of both worlds. At the foot of the cliff is the small Smuggler's Cove beach, home of the resort's popular Naked Fisherman restaurant. Being a little out of the way – and down a lot of steps – guests tend to have this beach all to themselves. Perfect if you need to get away from it all and chill!
Food and Drink: Seafood, rum, and creole classics
Food is front and centre at the Cap Maison resort. With two restaurants and a host of fabulous dining experiences, you can eat in a different setting almost every day. Pretty unique for such a small, boutique resort!
Naked Fisherman
First up, I headed to the Naked Fisherman restaurant. It's a luxurious beach bar tucked into the foot of a cliff, with an open-fronted kitchen and big flame grills. Torches burning in sconces set the mood, their flames flickering in the wind, and the sound of the waves crashing in the darkness creates the perfect ambience.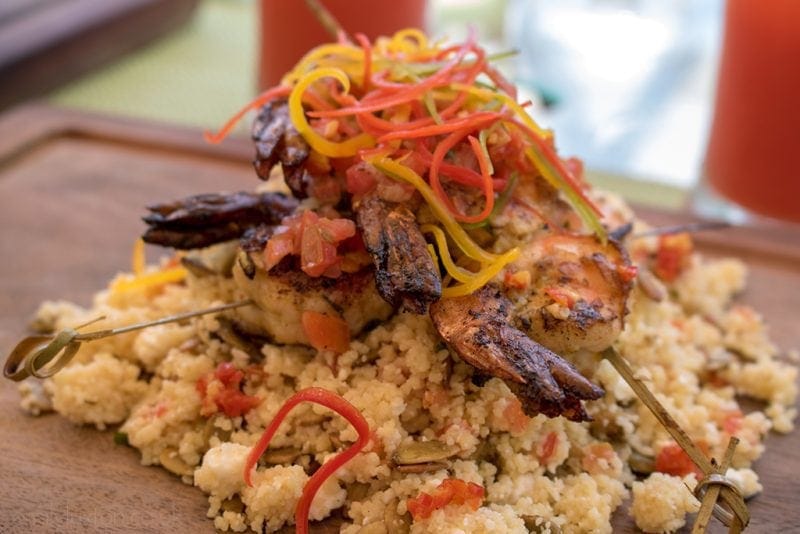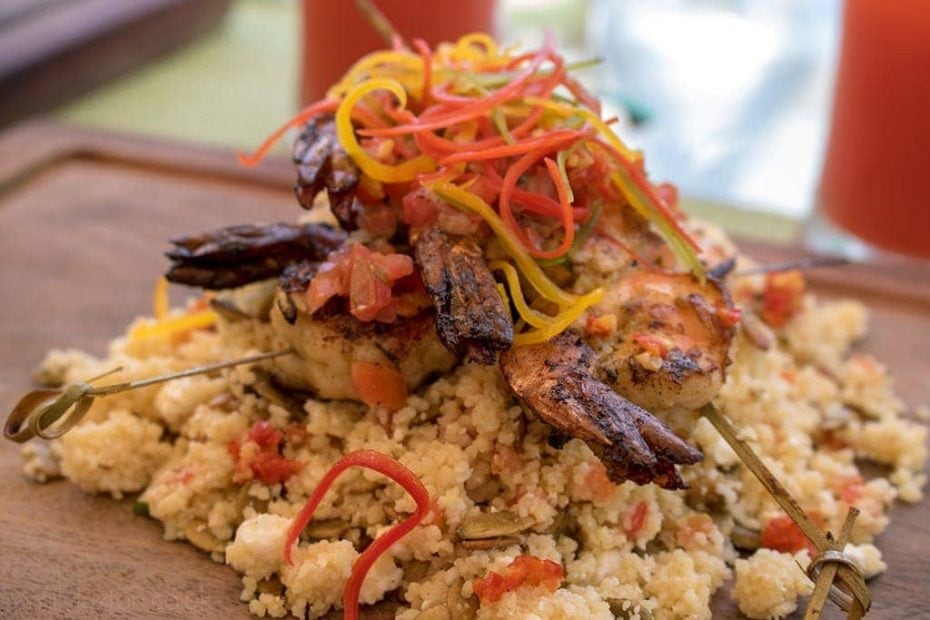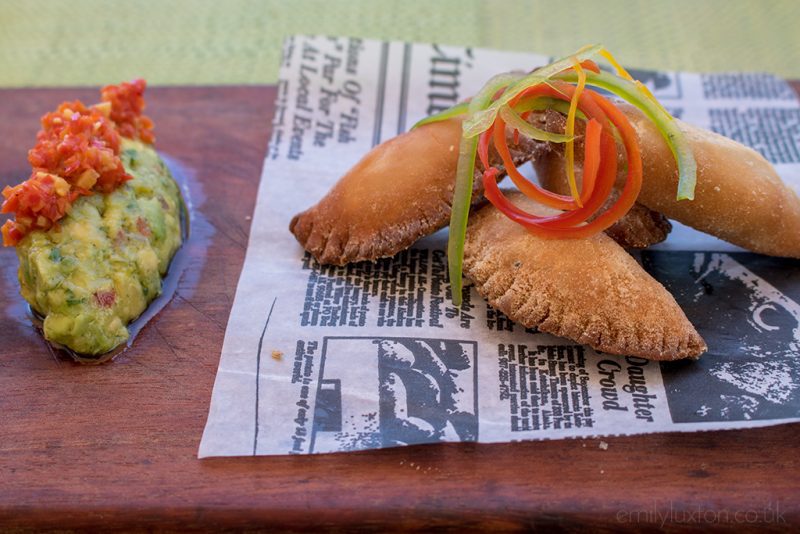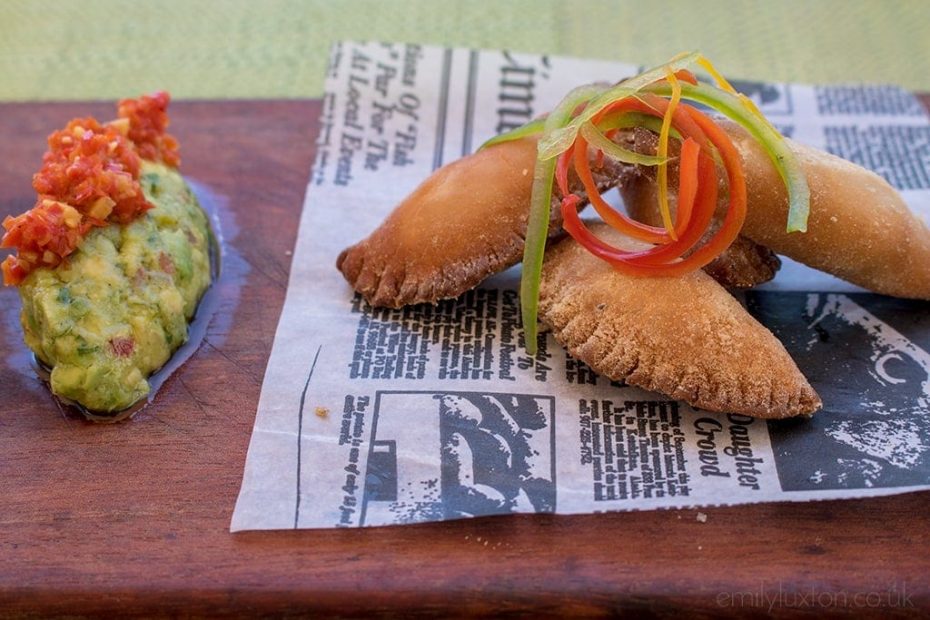 The restaurant is small and intimate, with a daily menu of specials and plenty of fresh seafood. There are plenty of creole dishes to sample here, as well as juicy steaks and super fresh seafood. Casual, intimate, and utterly divine – I loved every second!
Cliff at Cap
Next up is the resort's main restaurant, The Cliff at Cap. It's a multi-layered, open-air wooden structure where you can dine right on the cliff edge, again listening to the sounds of the waves. During the day, you can watch the fishermen sail past on the blue sea below, or spot the local birdlife flying by.
The views are gorgeous, but the food may well have them beat: the daily changing menu is always full of exquisite dishes. Again, local flavours and ingredients feature heavily, but there's a great range of dishes to choose from. And breakfast by the sea is a definite highlight – especially with a mimosa or two!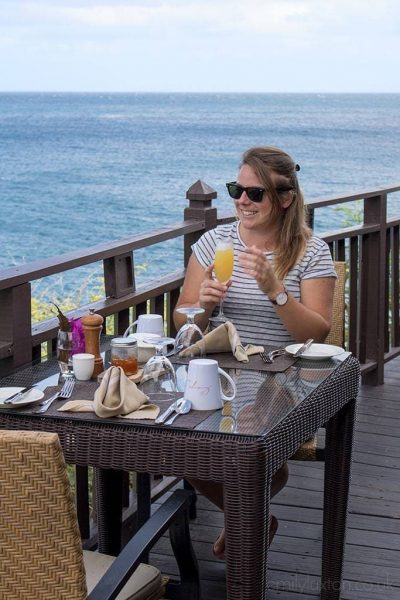 Bar and Wine Cellar
The bar is on hand with one of the best ranges of wines in the Caribbean, chosen with passion and expertise by the resort's manager. Plus a great range of rums and a book full of gorgeous cocktails. We also enjoyed a fabulous cocktail making class which was a great way to get to know a few more of the local rums.
On Fridays, you can book a Deli Experience meal in the wine cellar, complete with wine pairing and expert tips from the bar staff. Alongside generous servings of wine, we had a deli-style tasting menu which was absolutely delicious. All finished off with a taste of Cap Maison's very own rum punch!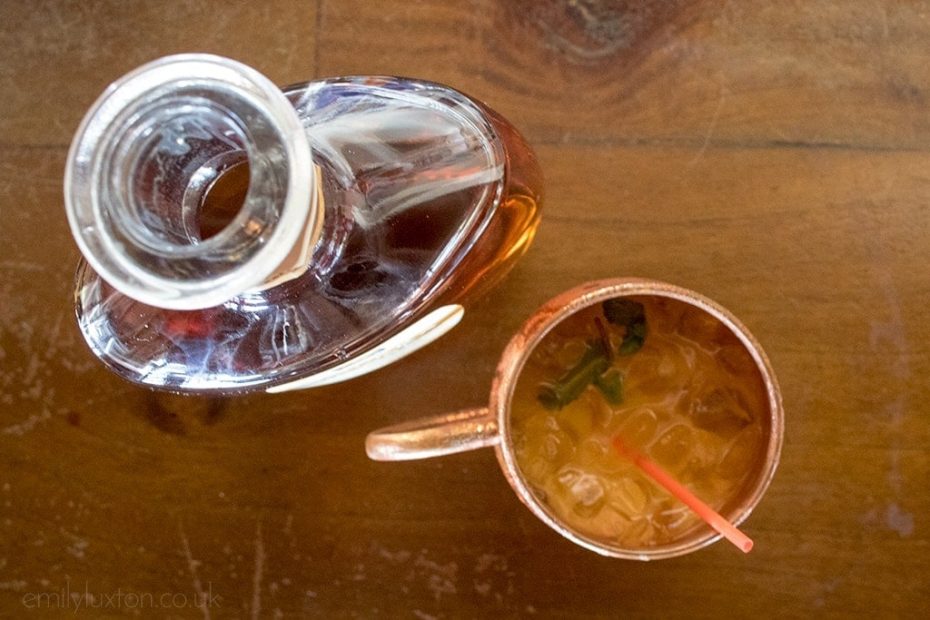 Experiential Travel: A true slice of island life
For me, Cap Maison's true highlight was its strong focus on experiential travel encounters. This is a seriously foodie resort, and they're passionate about sharing the culture with you through food. Whether that's by filling their restaurants with local flavours, or talking you through the St Lucian delights with a cultural experience.
You can book cooking classes with the resort's head chef, Craig Jones, to learn the secrets of fine dining with a Caribbean twist. Craig, or his sous chef Edna, can also take guests on a tour of Castries market. This is the perfect way to explore the flavours of St Lucia. Get stuck in, try some of the exotic fruits and other local ingredients, and get a glimpse of real life on the island.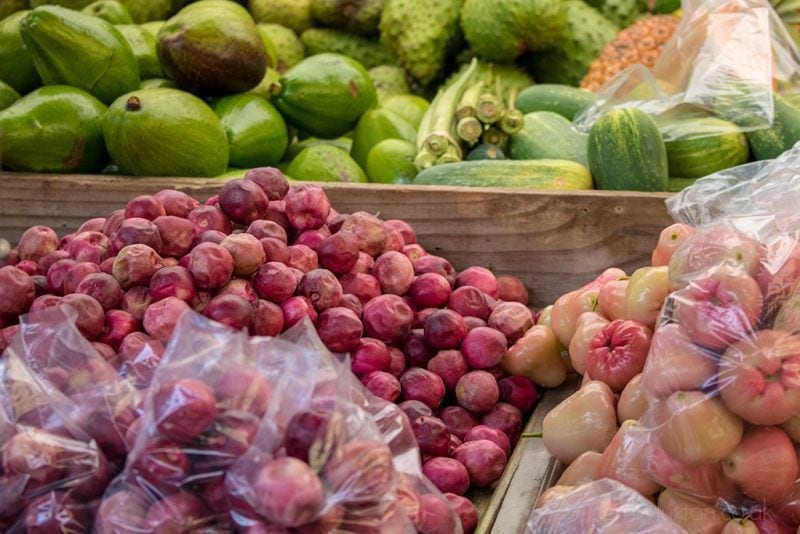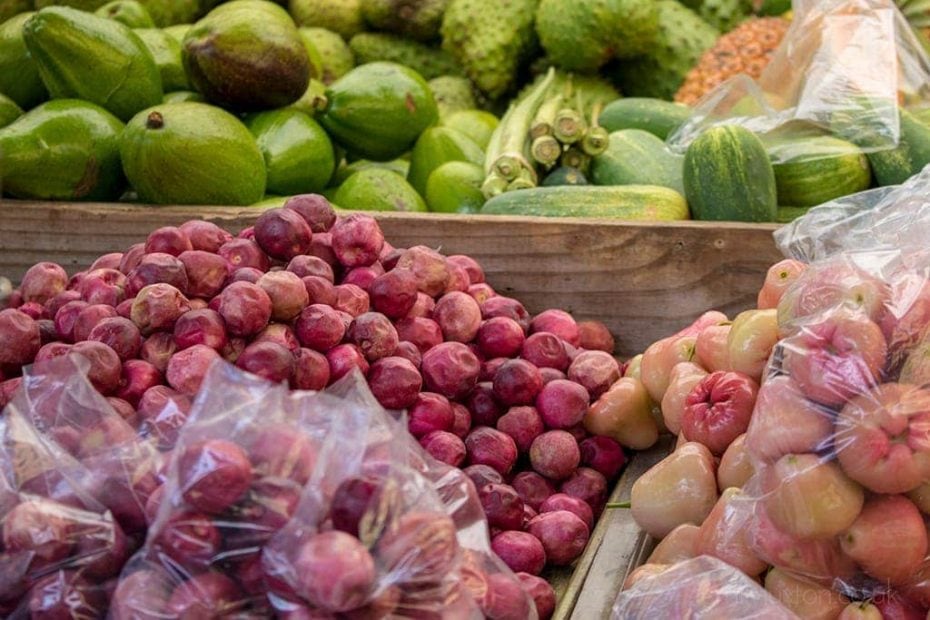 Speaking of real island life, a new offering from Cap Maison offers guests the chance to take a traditional Creole cooking lesson at home with a local. My cooking lesson with Aunty Madeleine – and her kids – was one of my highlights of my time on St Lucia. Such a fun way to discover some local dishes!
There are plenty more travel experiences to discover, so I highly recommend you chat to the friendly Cap Maison staff to find out what's on offer while you're there.
READ MORE: 11 fun and foodie things to do in St Lucia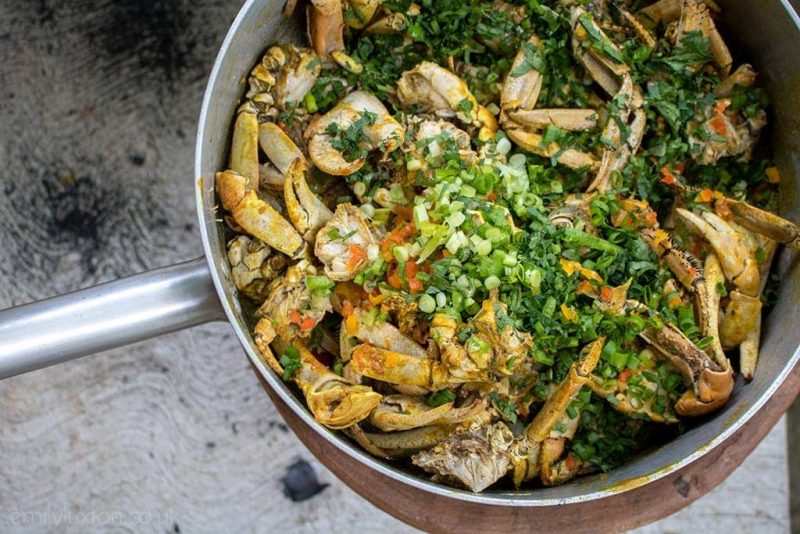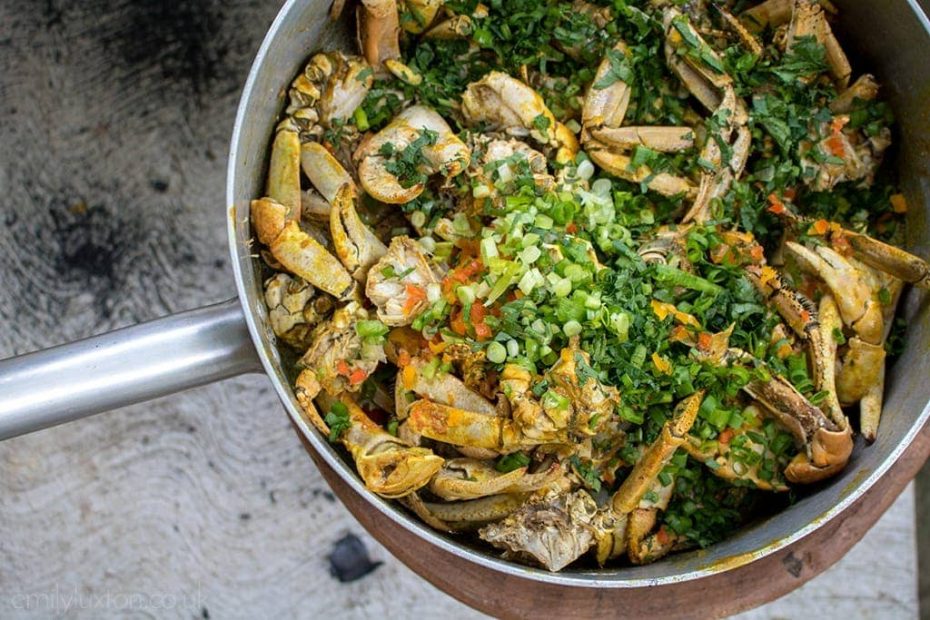 Rooms: Serene homes away from home
Our room was a Courtyard Villa Suite, with two huge bedrooms on either side of a spacious living area and kitchenette. Shuttered double doors opened out onto our verandah, overlooking the tropical gardens. I had a poke around some of the other rooms in Cap Maison, and all have the same stunning design. Think cool, calm interiors with splashes of colour and a touch of Caribbean influence.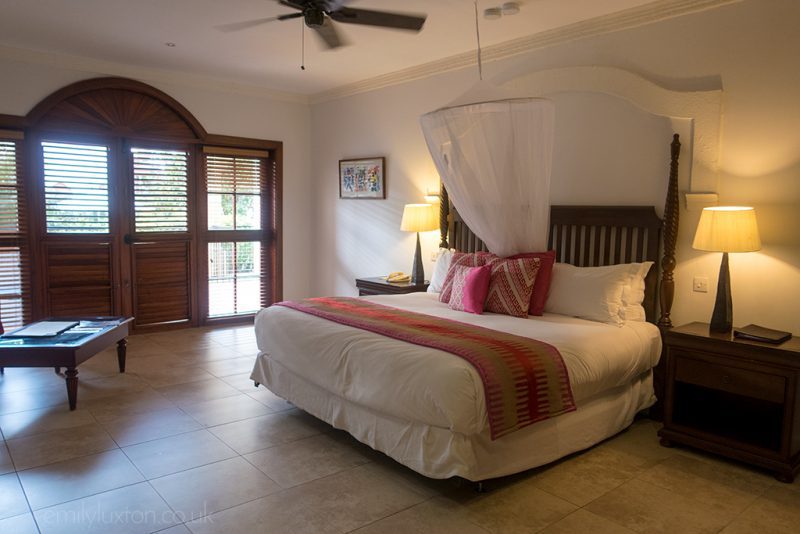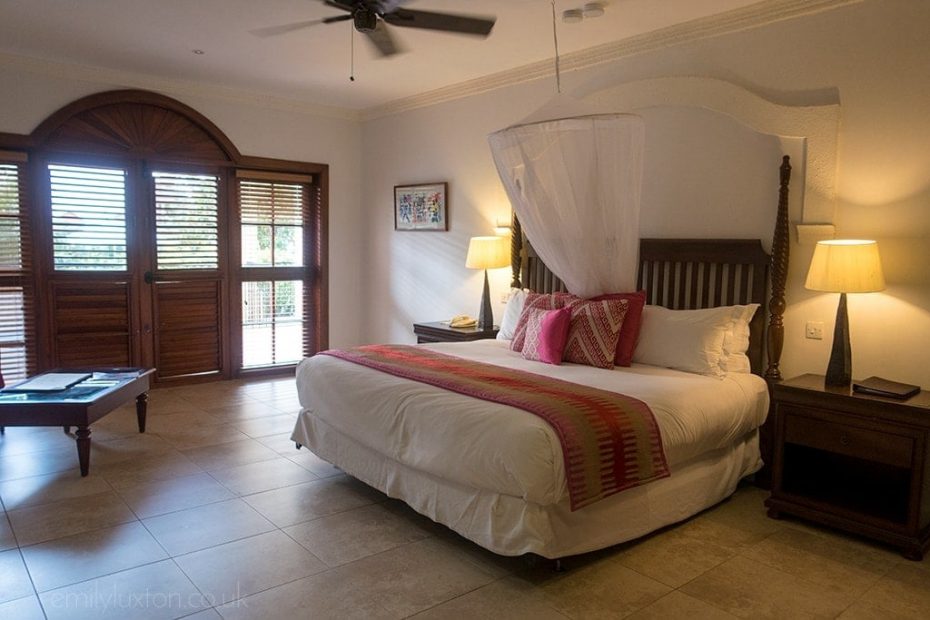 The villa suite truly felt like an oasis from the island's heat. And it was so comfy! Every amenity you need from a hotel room, plus enormous, cosy beds with down pillows and Egyptian cotton sheets. Simple, understated luxury to create the perfect setting for relaxation. I loved it.
There are one, two, and three-bedroom suites available at Cap Maison, depending on your needs. And if you don't need quite so much space, you can also opt for a bedroom.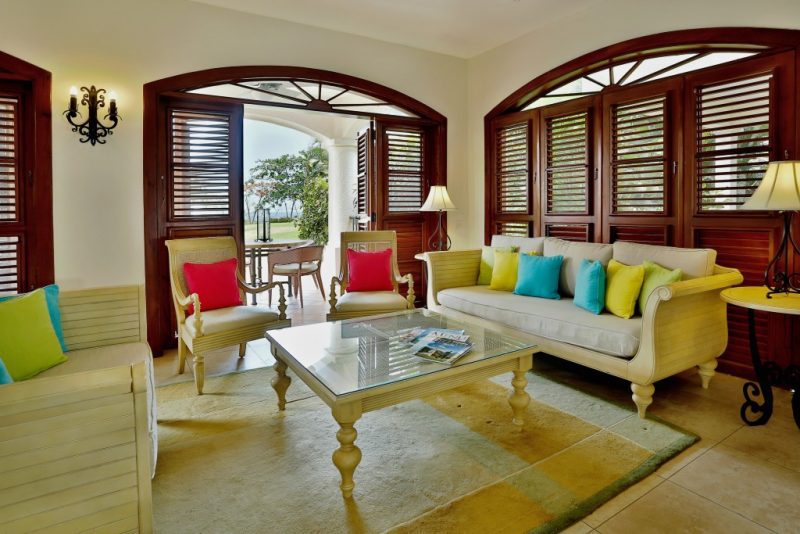 Facilities: Time to unwind
Feeling the need to unwind? Cap Maison St Lucia has not one, but two pools! Perfect for a dip after a long day's sightseeing, or a lazy afternoon with a good book and a cocktail in hand. The main event is the clifftop infinity pool, with gorgeous views out to sea and over to Pigeon Island. It's right next to the restaurant, so you can grab a drink from the bar easily. But if you want a quieter pool for swimming, the central Spanish courtyard also features a pool. I almost always had that pool to myself, even when the main pool was busy. And I loved my pre-breakfast dip there everyday!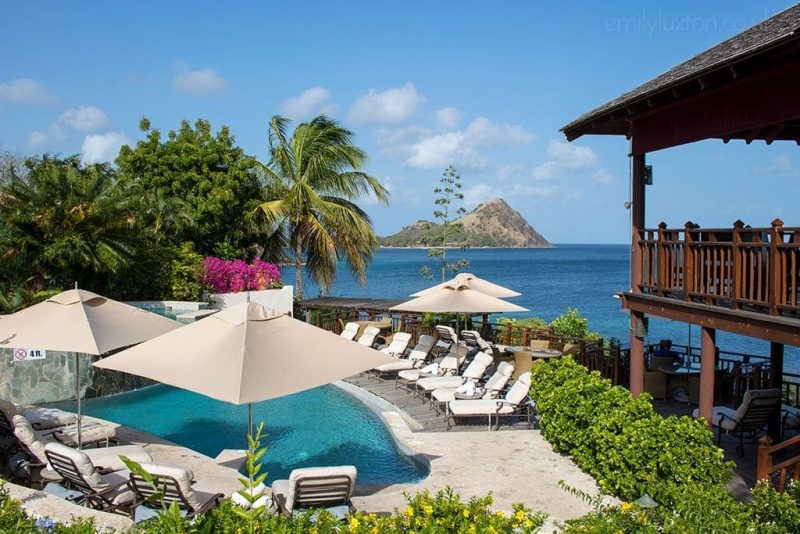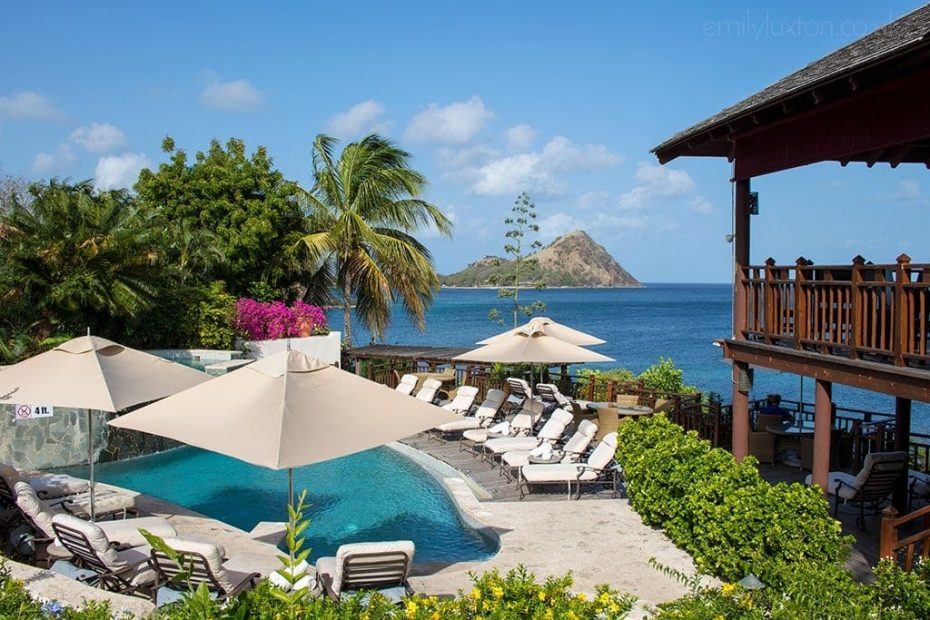 Aside from the pools and the restaurants, my favourite feature of Cap Maison was its gorgeous gardens. Landscaped by a local expert, the grounds of the property are thick with tropical plants, swaying trees, and colourful flowers. It creates the most gorgeous, intimate setting and is such a selling point for the hotel.
For those seeking luxury or ultra-special experiences, Cap Maison has some really unique facilities on offer. There are complimentary watersports available down in Smuggler's Cove, or you can book a trip on the hotel's very own luxury motor launch, the Cap Maison 1.
Those looking for an extra special dining experience can book a meal at the Rock Maison, a private wooden deck on the water's edge, complete with a champagne zip line connected to The Cliff bar. Cap Maison has a whole host of unique experiences to make a holiday unforgettable! The list really impressed me. And had me daydreaming of a romantic trip back to St Lucia someday!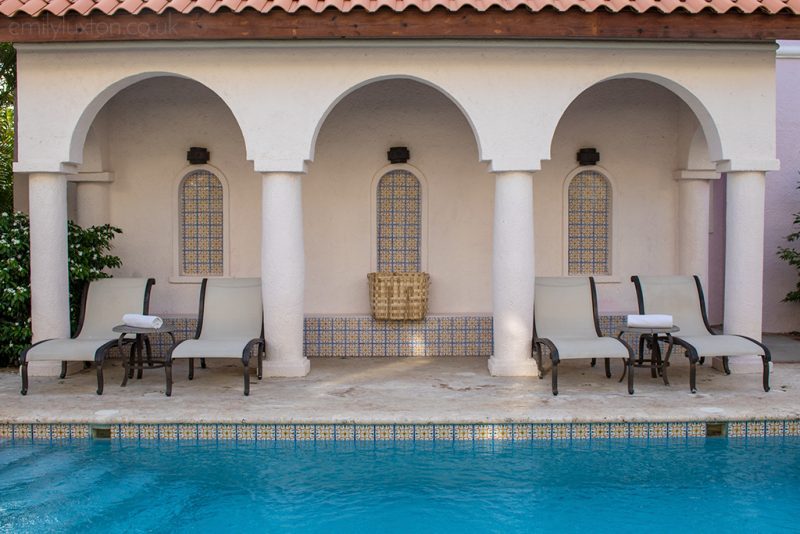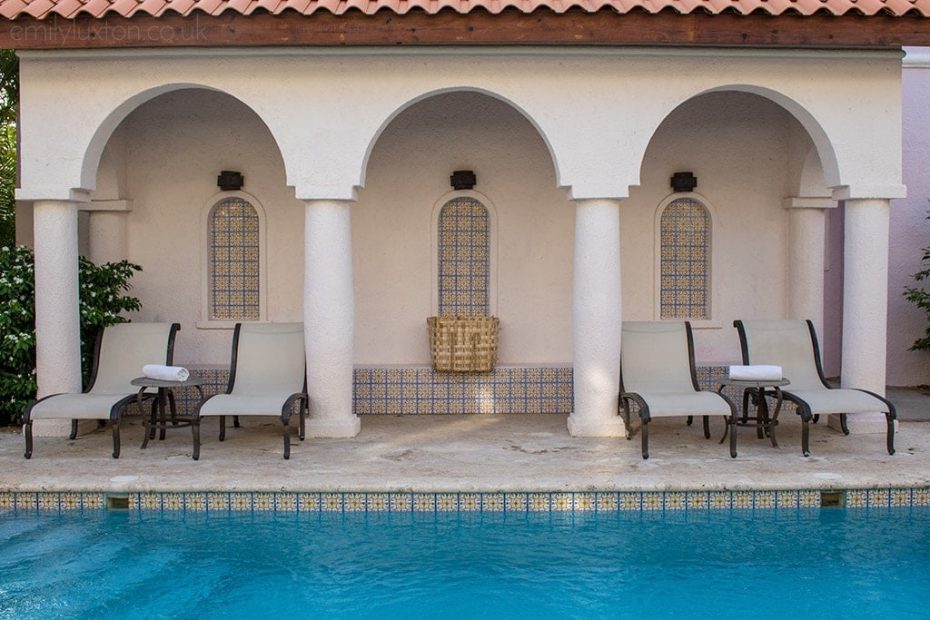 The Details
Cap Maison Resort and Spa
Smugglers Cove Drive,
Cap Estate, St Lucia
Phone: + 1 758 457 8670
Email: [email protected]
More on the Caribbean
Fun Foodie Things to do in St Lucia
Best Things to do in Puerto Rico