Some posts on this site contain affiliate links. If you book or buy something through these links, I earn a small commission (at no extra cost to you). Take a look at my privacy policy for more information.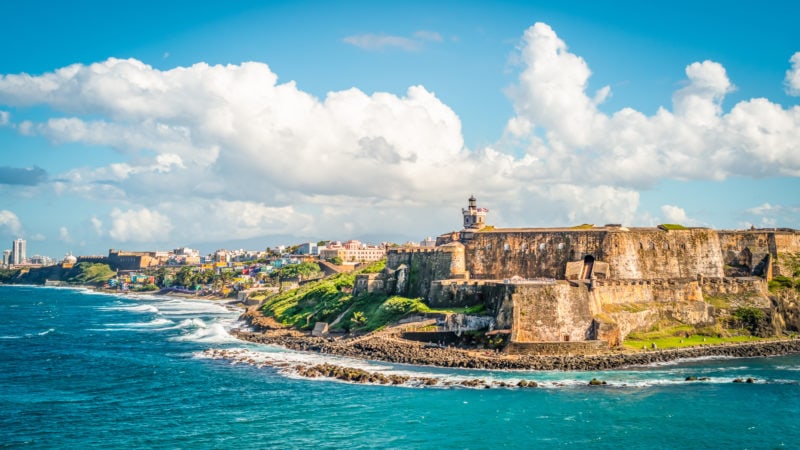 Looking for some fun things to do in Puerto Rico to add a unique twist to your Caribbean getaway?
Think of Puerto Rico and you may be thinking of palm-tree-lined beaches, piña coladas, and luxurious resorts. And those are some pretty good reasons to book a holiday to the USA's most tropical territory!
But that doesn't mean there aren't plenty of fun things to keep you busy in between all that chilling out! This is an island that's brimming with rich and colourful culture, fascinating history, and a truly adventurous spirit – offering the perfect blend of relaxation and fun.
Delve into the island's culture with a local-led tour or a Bomba dancing demonstration. Discover the incredible local cuisine, or go bar-hopping around the colourful streets of Old San Juan. Or, indulge your adventurous spirit amidst Puerto Rico's vibrant natural beauty with hiking, mountain road trips, or the longest zip line in the Americas.
Whatever you're into, you'll find a plethora of both unique and fun things to do on your Puerto Rico vacation. Enjoy…
My trip was partly supported by Discover Puerto Rico as part of their #LiveBoricua campaign. All words and opinions are my own.
Fun and Unique Things to do in Puerto Rico
Add a splash of fun to your vacation in Puerto Rico with these awesome activities…
1 – Kayak in a City Centre on Condado Lagoon
Did you know you can kayak with manatees without leaving the city of San Juan? Condado Lagoon (Laguna del Condado) lies right in the city centre, between the swanky hotels of Condado and the funky, street-art-strewn neighbourhood of Miramar.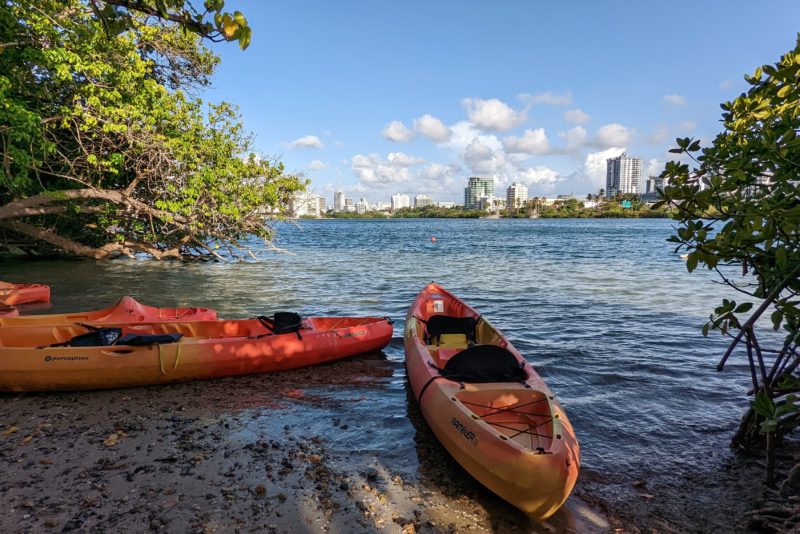 Rent a kayak or SUP from VIP Adventures, or book a place on one of their guided tours, and hit the waters to explore the glorious blend of natural and urban landscapes of Condado Lagoon.
Spot pelicans and other birdlife as you paddle around the mangrove-lined lake, with the city centre towers providing a stunning urban backdrop.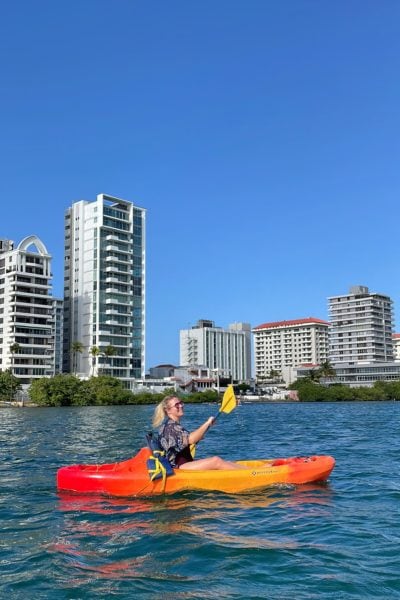 If you get lucky, you may even spot a Caribbean Manatee! The species is endemic to Puerto Rico, and the gentle giants occasionally visit Condado Lagoon to eat the seagrass which grows there.
2 – Ride the Longest Zipline in America!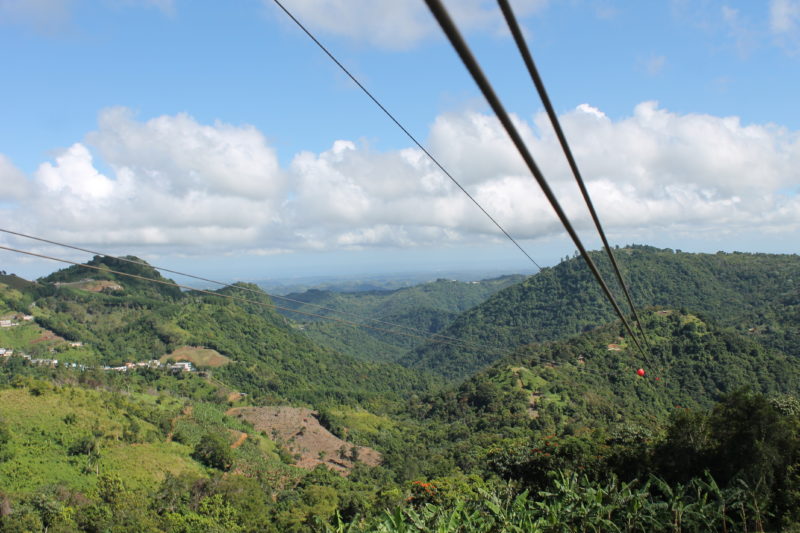 In the mood for adventure? In Puerto Rico, one of the most unique things to do is to take a thrilling ride on the longest zipline in America!
El Monstruo (The Monster) at Toro Verde adventure park has a 2.5km (2530m, 8300ft, 1.57mile) cable. If you need a visual, that's apparently equivalent to 28 football fields! I can tell you: it is LONG. I ran out of screams before I was even a third of the way across!
You can only do the zipline face down (superman-style). You'll lie in a full-body harness facing downwards, holding onto the straps at your back, and shoot across a mountain valley.
Whizzing across the winding rivers and lush forests way below is one hell of a rush. The zipline can reach speeds of up to 95mph, and is over 380m above the ground in some spots. So this not an activity for the faint-hearted! But for adrenaline-pumping thrills, this adventure is a must for your Puerto Rico itinerary. There are plenty of others across the Caribbean, like the ziplines in Punta Cana, but Puerto Rico has the longest!
CLICK HERE to check prices and availability
3 – Farm to Table Experience at Frutos del Guacabo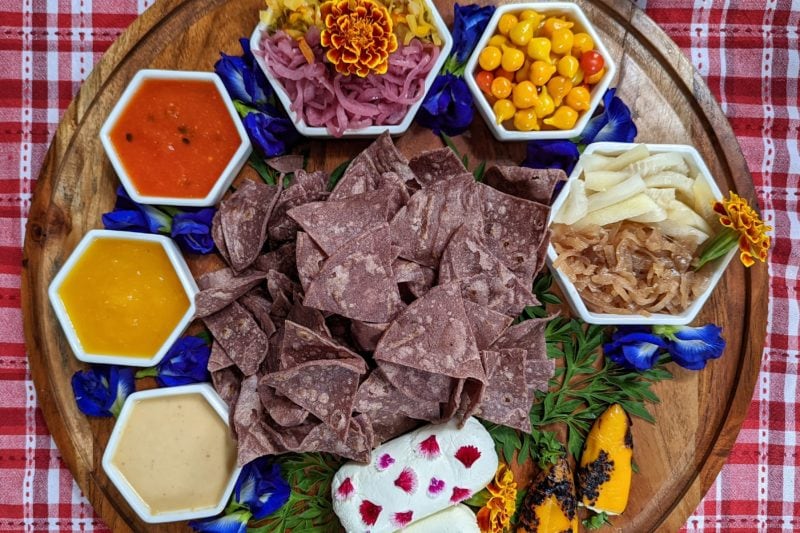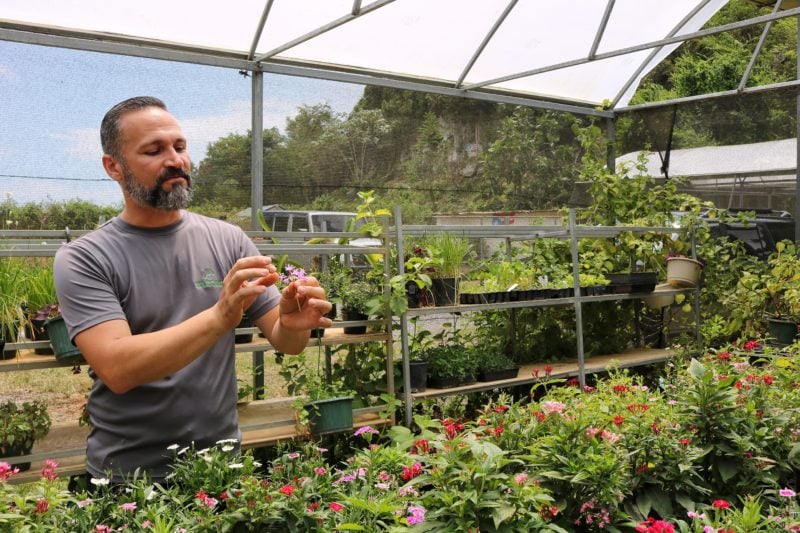 One of my favourite discoveries in Puerto Rico was our farm tour and brunch at Frutas del Guacabo. This is a gorgeous little hydroponic farm and shop about an hour from San Juan.
Angelie Martinez founded Frutos del Guacabo 12 years ago. Today, her small-but-mighty hydroponic farm is at the heart of an island-wide movement towards fresh, local, and sustainable gastronomy.
The farm's vegetables and other products are used at some of the island's top restaurants. For an island that previously imported up to 90% of its food, this new trend toward locally-sourced ingredients feels like a crucial step on the road to sustainability.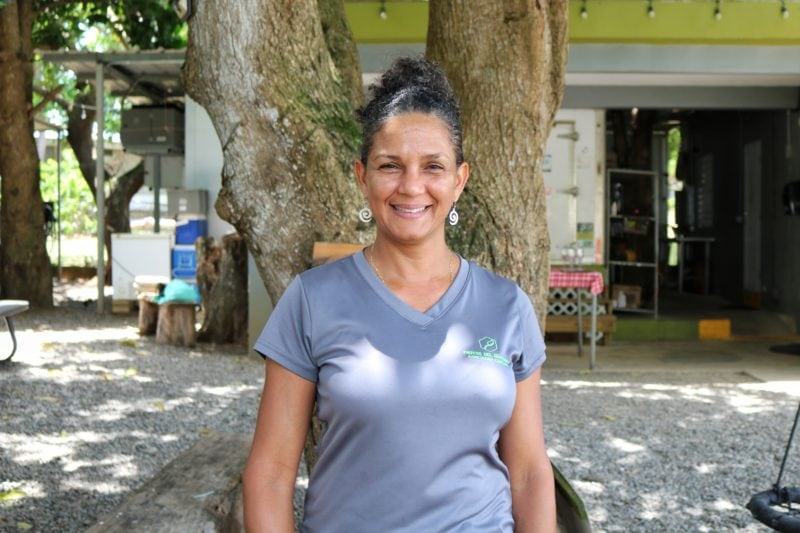 Visit Frutos del Guacabo for a guided tour. You'll learn a little more about local fruits and vegetables, and can even try your hand at milking the goats!
Then, enjoy a delicious farm-to-table meal to sample the homegrown and homemade goodies – including fresh goats cheese, which they make daily. I could have eaten an entire block of the stuff – SO GOOD!
4 – Explore the Only Rainforest in the USA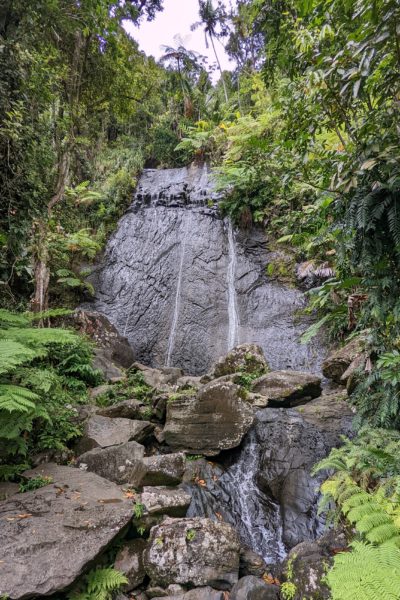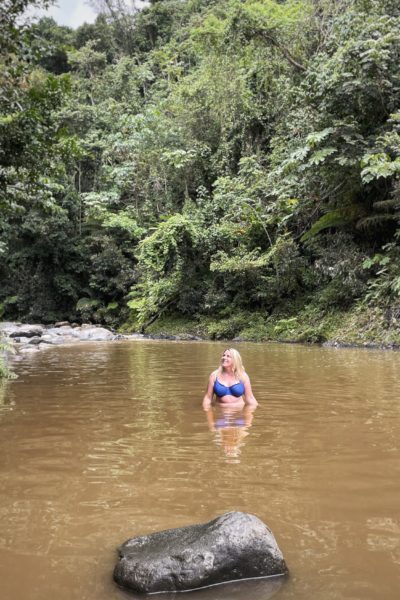 Puerto Rico is home to the only rainforest in the USA's National Forest system, so that's certainly a unique addition to your vacation itinerary.
El Yunque National Forest lies in the northeast of the island. At just under 29,000 acres, it's one of the smallest National Forests. But, as a tropical rainforest boasting over 240 species of native trees, it's also one of the most biodiverse!
Within the lush green landscapes of this incredible area, you'll find several hiking trails. Explore dense forests filled with unique wildlife – including Puerto Rico's national animal, the coqui (a kind of tree frog). Pick a trail that leads to one of El Yunque's waterfalls, such as Coca Falls or La Mina Falls. For something short and sweet, take the 15-minute paved Angelito walking trail down to a swimming spot on the Rio Mameyes.
You can visit El Yunque without a guide. There are numerous trails, and many of them are easy to follow. But I do recommend taking a guided tour for your first visit. It's a great way to learn more about the forest's flora and fauna, and it's much easier having someone else organise your visit! There are plenty of guided tours in El Yunque National Forest:
5 – Take a Food Tour in Old San Juan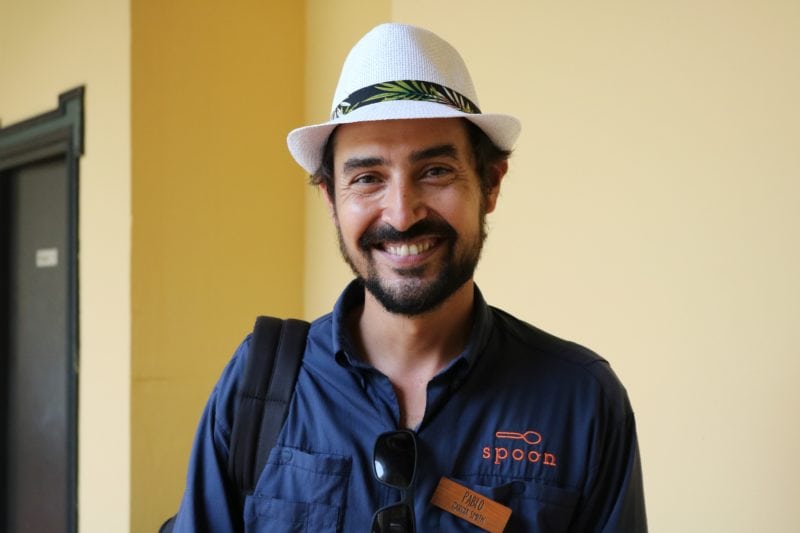 One of my favourite activities in Puerto Rico's capital was exploring Old San Juan on a fantastic food and cocktails tour with The Spoon Experience.
Our guide, Pablo, might be the most enthusiastic guide I've ever had. I don't think I've ever learnt so much in such a short space of time (whilst drinking so many cocktails)!
We explored the colourful streets of the Old Town, learning how the city's history and the island's melting-pot culture have influenced Puerto Rican cuisine.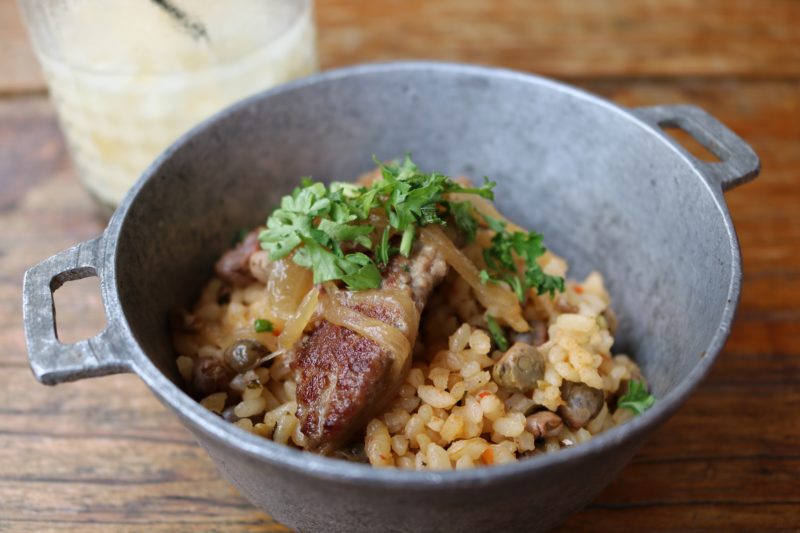 A blend of Taíno (indigenous Caribbean people), Spanish, and other influences – the cuisine really tells the story of how the island evolved. It's the perfect excuse to eat as much as possible – something Spoon are MORE than happy to help with!
I genuinely can't recommend this tour enough. Such an interesting way to delve into the local culture and cuisine, with so many delicious foods to try along the way. Don't miss it!
6 – Rent a Jeep to Drive the Ruta Panoramica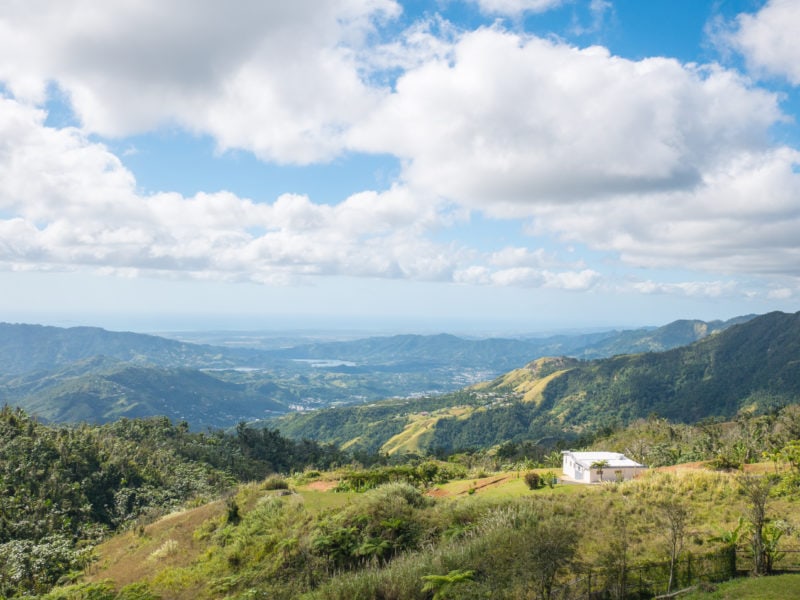 If you fancy getting out of the city, there are some amazing road trips around Puerto Rico. One of the best is the La Ruta Panorámica Luis Muñoz Marín (the Panoramic Route): a 167-mile-long road network crossing through the central mountain range.
These winding mountain roads are the perfect setting for an adventurous road trip. Expect steep mountains and breathtaking views, passing through rural farmland and remote towns that you might not otherwise get to visit.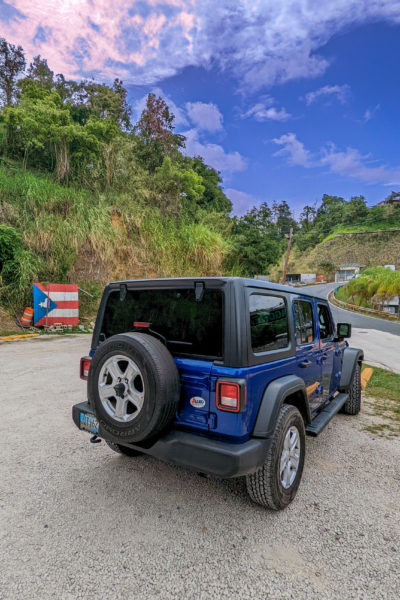 It's not always easy going! There are sometimes sheer cliffs alongside the road, as well as hairpin turns, fast drivers, trucks, and fast-changing weather. That said, the roads are in pretty good condition and are generally two lanes, so driving the Panoramic Road isn't too tough!
If you want a true adventure – and an easier drive – I recommend hiring a jeep. We hired one for the day, using Discover Cars to find the best price, and it was such a fun experience. Definitely much better for handling those bumpy, winding mountain roads!
CLICK HERE to check the latest car hire prices!
7 – Night Kayak in the World's Brightest Bioluminescent Bay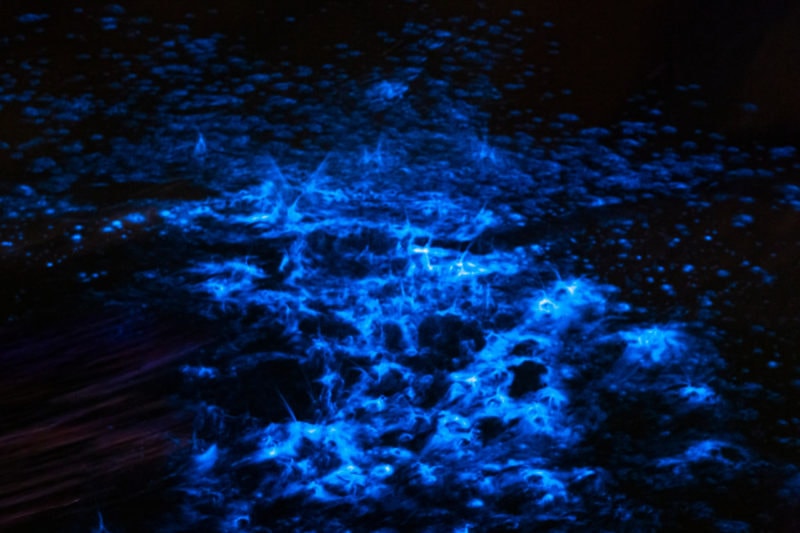 One thing I wish I'd been able to do in Puerto Rico is to visit one of the bioluminescent bays at night. Unfortunately, I just didn't have time on this trip (a great reason to go back!).
There's nothing quite like the surreal experience of witnessing bioluminescence in action. This fascinating phenomenon is caused by microscopic organisms called dinoflagellates, which create a neon blue "glow in the dark" effect when stimulated by movement.
Puerto Rico is home to three bioluminescent bays, including the brightest in the world. Mosquito Bay lies on the nearby island of Vieques. The huge concentration of dinoflagellates here, combined with the lack of surrounding light pollution, creates a captivatingly bright light show on the bay!
Although you can visit Mosquito Bay unaccompanied, it's pretty out of the way. Plus, nighttime paddling should only be attempted by experienced kayakers. So booking a kayaking tour of Mosquito Bay is the best way to experience the unbelievable spectacle of bioluminescence. Click here to compare prices.
Closer to San Juan, Laguna Grande in Fajardo is much easier to reach, so is a more popular spot for bioluminescent spotting. Click here to check the latest prices for kayaking tours.
8 – Discover Bomba Dancing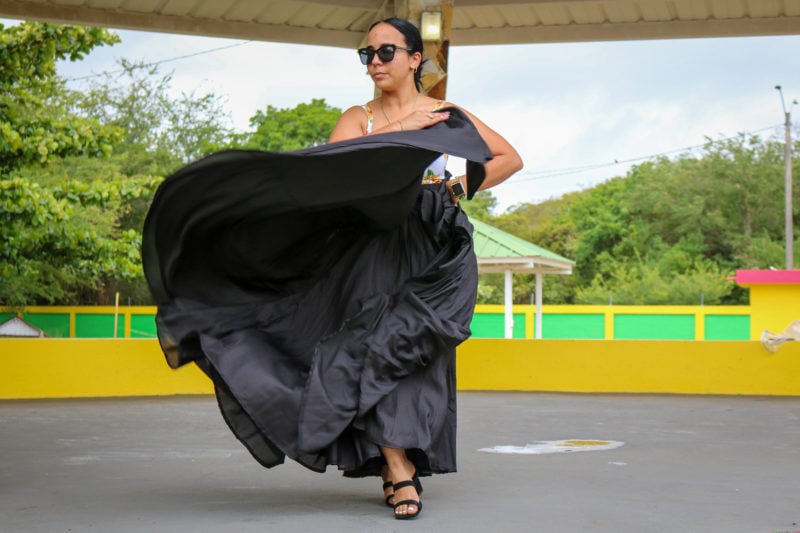 Brazil has Samba, Cuba has Rumba… and Puerto Rico has Bomba! This was the original native music of Puerto Rico, created in the sugar plantations by slaves over 400 years ago.
Bomba is the name of the percussion-driven music, but also the dance that goes along with it. Both have been influenced by Taino (native), African, and European cultures.
In bomba, the dancer sets the rhythm for the musicians rather than the other way around. The result is rather like a conversation between the dancer and the lead musician.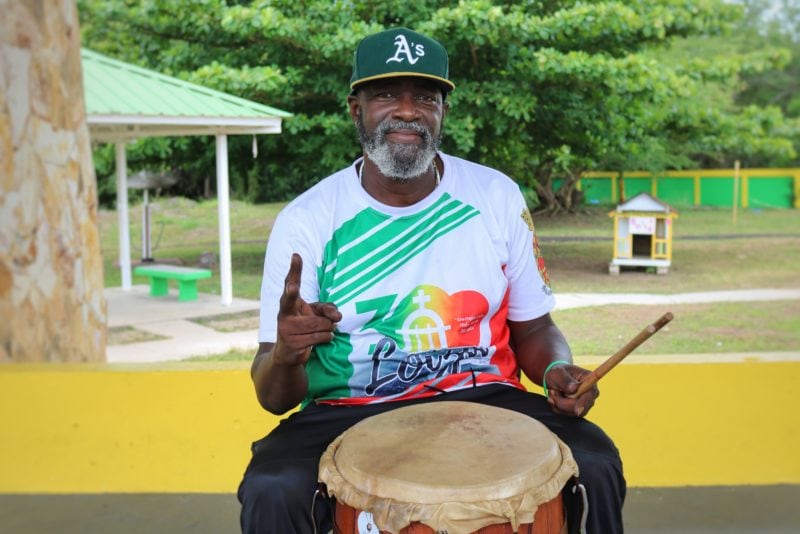 Be sure to catch a bomba show – or even try your hand at learning some of the dance moves – while you're in Puerto Rico. There are several spots that offer regular performances, such as La Vergüenza in Old San Juan.
9 – Eat your way along the Lechón Trail
One dish you absolutely must try in Puerto Rico (unless you're vegetarian) is lechón. This is a whole roasted pork which has been cooked for several hours – usually over an open flame – resulting in crispy skin and tender, juicy meat.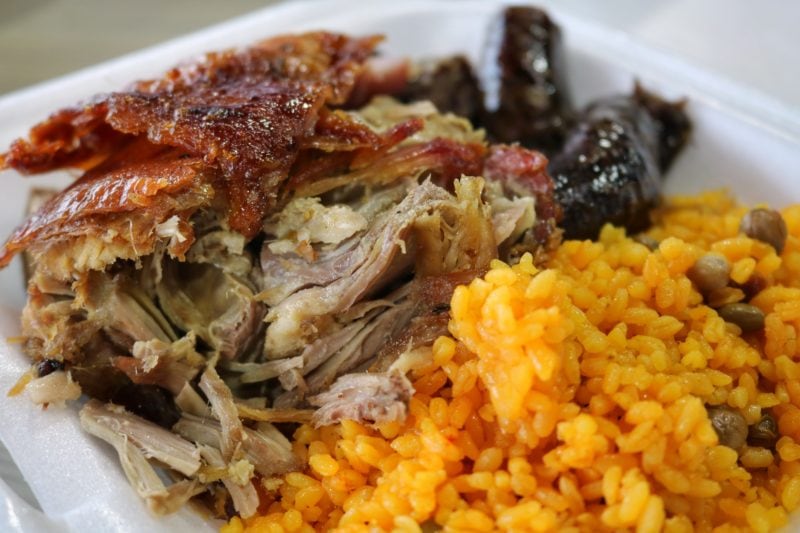 Although you might be able to find lechón in San Juan, typically this is a dish that can only be found in Puerto Rico's countryside. So, you need to hit the road and head to the Ruta del Lechón (lechón trail) in Guavate.
Route 184 is lined with roadside lechoneras, all of them serving this unmissable pork dish, along with traditional sides such as rice and beans or mofongo (a plantain dish).
Start at Lechonera Los Amigos and work your way up the mountain following Route 184. Depending on your appetite, you can call at as many lechoneras as you like along the way. Among the best is the Lechonera Los Pinos, which Anthony Bourdain said was the best roast pork he ever had!
10 – ATV Adventure
One of the most popular tours in Puerto Rico is this ATV Adventure at Campo Rico Ranch – and it's pretty easy to see why. This is another thing I sadly didn't have time for on my trip and I really regret not trying it. The tour looks awesome!
Hop onto a powerful ATV for a thrilling, fast-paced tour of the countryside of a private ranch outside of San Juan.
Discover the local flora and fauna as you wheel past lagoons and limestone rock formations with stunning mountain views as you go. Sounds fun, right? Click here to find out more.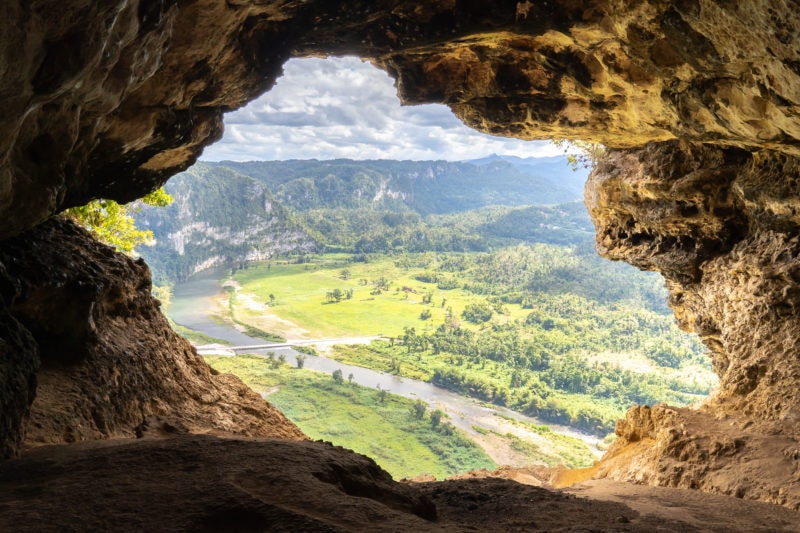 11 – Travel Deeper with Local Guest
Long-time readers of this blog will know I'm a big fan of "deep travel". Essentially, that just means going beyond the top tourist attractions and delving into the local culture. And if you want to travel deeper in Puerto Rico, you need the fab tour company Local Guest.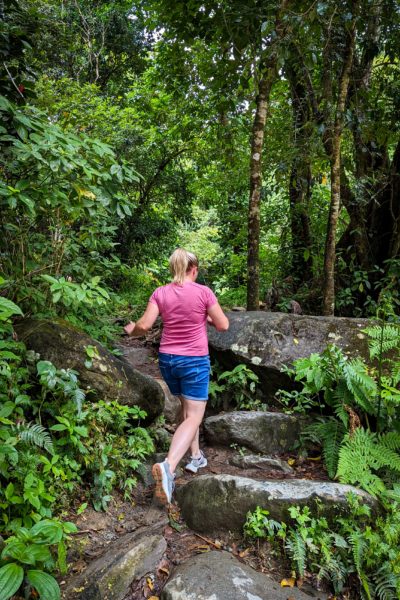 They organise authentic travel experiences, working hand in hand with local communities and entrepreneurs, to offer some really unique experiences in Puerto Rico.
Tours include a traditional pottery workshop that offers an insight into the island's Taino heritage, and a Mindfulness Walk in El Yunque with a certified forest therapy guide.
There are also numerous volunteering and learning opportunities on offer, like restoring ecosystems in San Juan or working on a historical hacienda (farm). The perfect way to immerse yourself in the communities and culture of Puerto Rico, and lend a helping hand at the same time.
12 – Bar Hopping in Old San Juan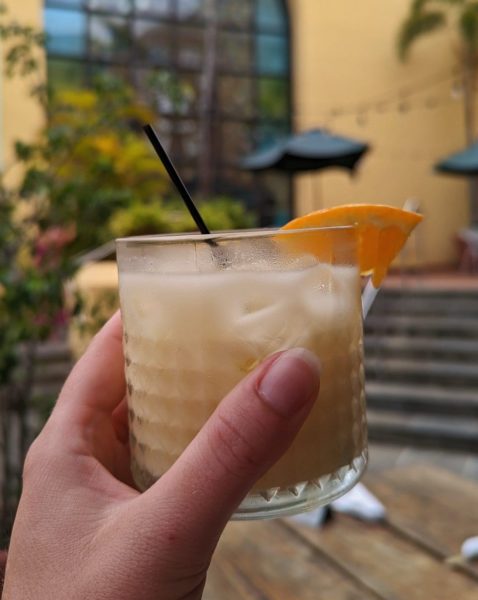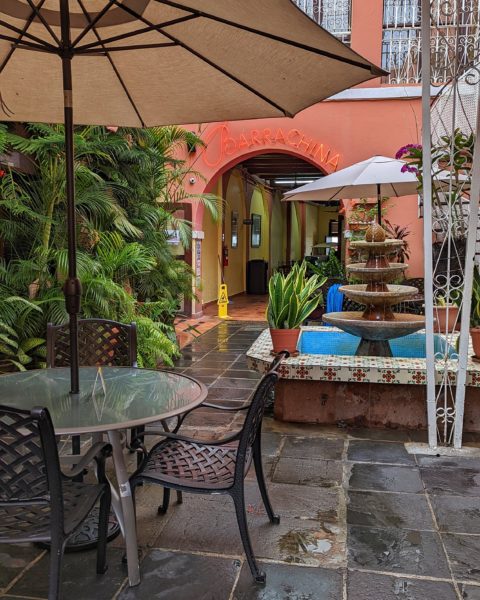 Did you know piña coladas were born in Puerto Rico? Two bars in San Juan claim to have invented them: it was either the Caribe Hilton in 1954, or the funky Barrachina in 1963. Either way, the city was definitely the birthplace of one of the world's most popular cocktails.
I recommend heading to both the "birthplaces" to sample the "original" piña colada, just in case! While you're at it, be sure to bar hop your way around the vibrant streets of Old San Juan.
There are loads of great watering holes to choose from, from trendy dive bars serving local craft beer to quirky cocktail bars. Here are a few of my favourite discoveries…
La Factoria – Probably Puerto Rico's most famous cocktail bar, this gritty-but-cool club features a warren of rooms, with different decor and music styles in each. It currently ranks at #12 on the 50Best list of North America's 50 Best Bars.
Singular – order a Painkiller, a boozey new twist on the classic twist on piña colada.
Deavurdura – a laid-back local eatery with simple rum and fruit juice cocktails.
Aqui se Puede – a popular local bar known for its handmade cocktails, hipster vibes, and great food.
Taberna Lupulo – known for local and imported craft beers. Whenever a new beer comes out in Puerto Rico, it gets showcased here!
Getting Around Puerto Rico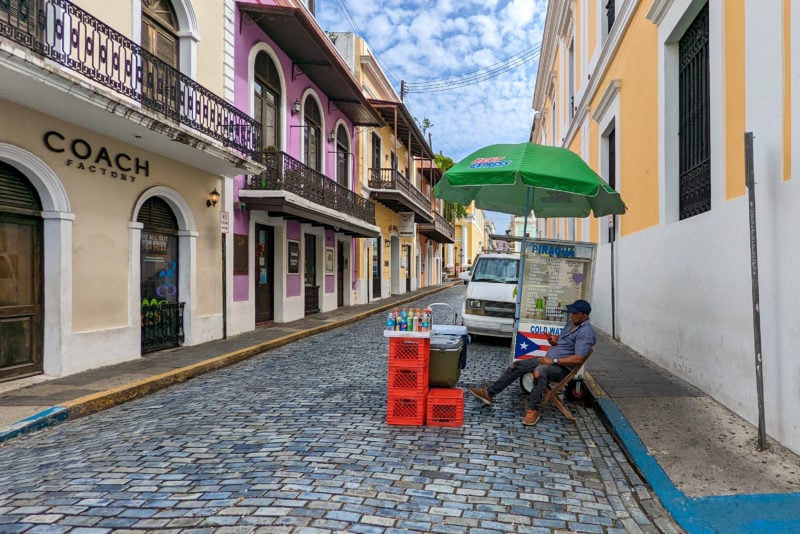 Puerto Rico is a fairly small island, so getting around is reasonably easy. Public transport isn't great, though. So if you want to visit a few different areas, your best bet is to rent a car.
Car: Renting a car is definitely the most convenient way to get around Puerto Rico. If you're planning on exploring the mountain roads, a jeep or 4WD vehicle might be a good idea, but not strictly necessary.
Smaller cars start from around $40-50 per day, with jeeps more like $80-100. You might be able to get a discounted price for rentals of several days or more. I recommend using Discover Cars to compare prices across multiple car rental companies. Click here to see latest prices for an idea of what to expect.
The biggest headache for exploring PR by car will be the traffic, especially around larger towns. Try and time your journeys to avoid rush hour traffic for leaving/entering towns.
Bus: There's not really a formal public bus system in Puerto Rico. Instead, there are públicos, a kind of local bus system operating on set routes. It's pretty budget-friendly, but there are no official timetables so figuring things out on your own might be tricky. Speaking a little Spanish will definitely help.
Other Options
If you don't drive and don't want to rely on the unpredictable públicos, there are other options.
Uber/Taxi: Most larger towns in Puerto Rico have Uber, so for shorter journeys this is by far the easiest way to get around. You might also be able to use an Uber for a longer journey and arrange a time for the driver to pick you up to return. Alternatively, ask your hotel to book you a taxi for both legs of your journey.
Tours and Private Transfers: You can also arrange private transfers, or book tours that include hotel pickup. As an example, this private transfer from the airport to your accommodation in San Juan starts from around $83.50 per group. For tours, I always use GetYourGuide – it's so easy to book and they usually have the best prices. Click here to search all their Puerto Rico tours.
Where to Stay in Puerto Rico
Where to stay in Puerto Rico depends on what kind of holiday you're looking for. If you want to be right by the beach, there are several enticing options. But if it's your first time to the island, I'd recommend basing yourself in San Juan.
The capital city makes an ideal base for exploring the rest of the island. There's also loads to see and do in the city itself, including Old San Juan and the historic castle. Plus, there are loads of bars and restaurants to keep you busy in between sightseeing.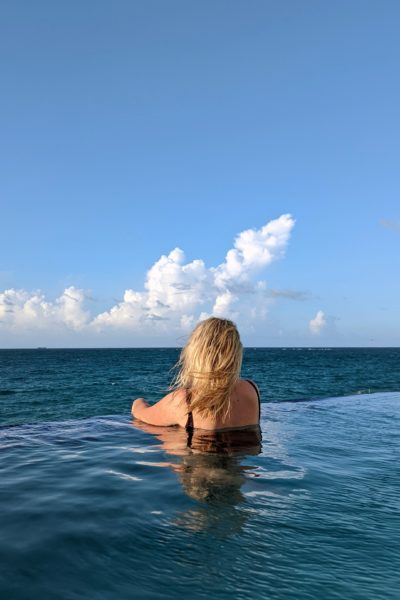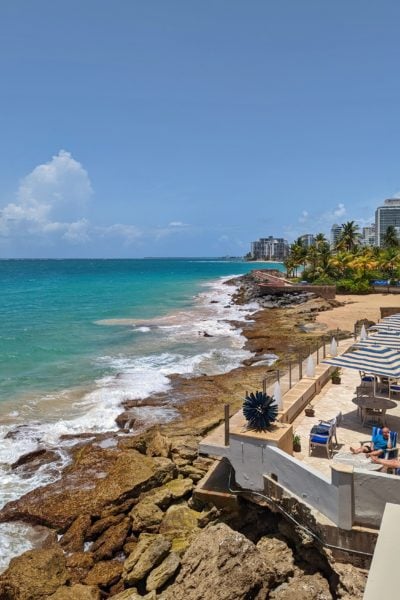 I stayed at the Condado Vanderbilt Hotel in San Juan. It's in a great location near Condado Lagoon, within easy reach of Old San Juan and some of the city's best nightlife spots. Expect old-fashioned grandeur in the lobby and rooms, and impeccable service.
The highlight, though, is the pool. Or, pools, as there are several to choose from – including a gorgeous infinity pool overlooking the ocean. Perfect for unwinding after a long day exploring Puerto Rico!
Can you think of any more fun and unique things to do in Puerto Rico? Scroll down to leave a comment!