Travelling to South America is scary enough, without being a travel blogger and lugging with me all the thief-tempting tech I need to keep my blog running – things like my laptop, camera and iPhone on top of travel cash, cards and passports. Wherever you're headed on your travels, it's important to keep your things safe, not only what you take out and about with you but also what you leave behind in the hostel dorm room.
Travelon Bags offer a fantastic range of products to help keep your belongings safe and sound whilst you're travelling, and I've been testing a few of them out ready for my Big Trip next year to South America!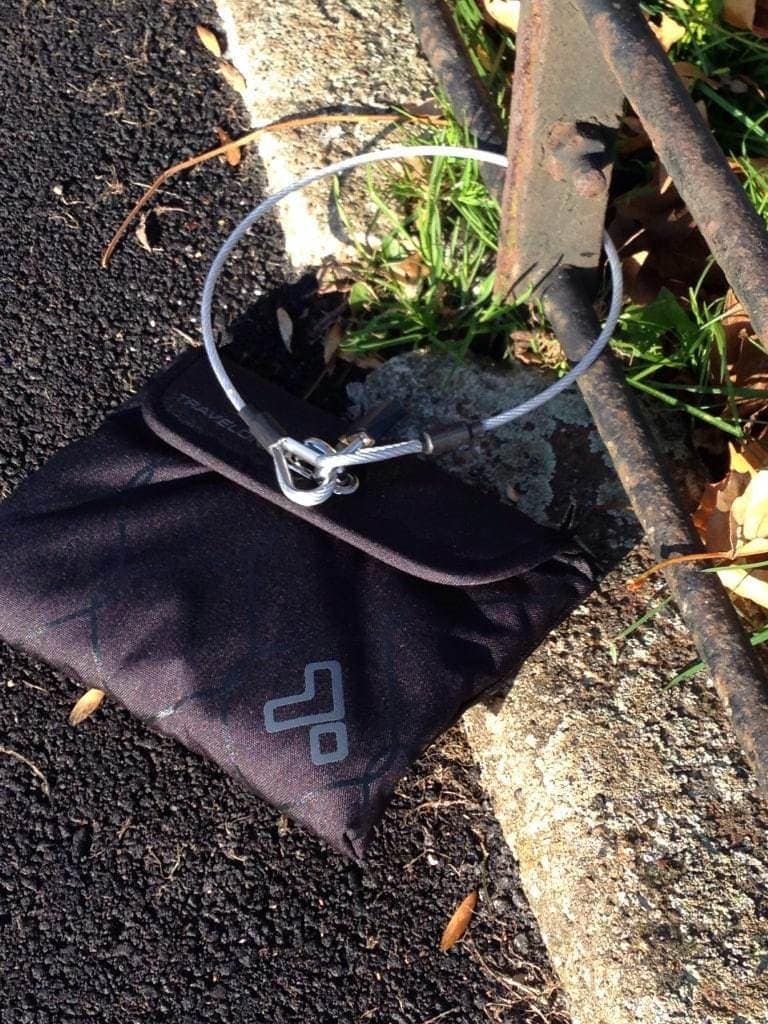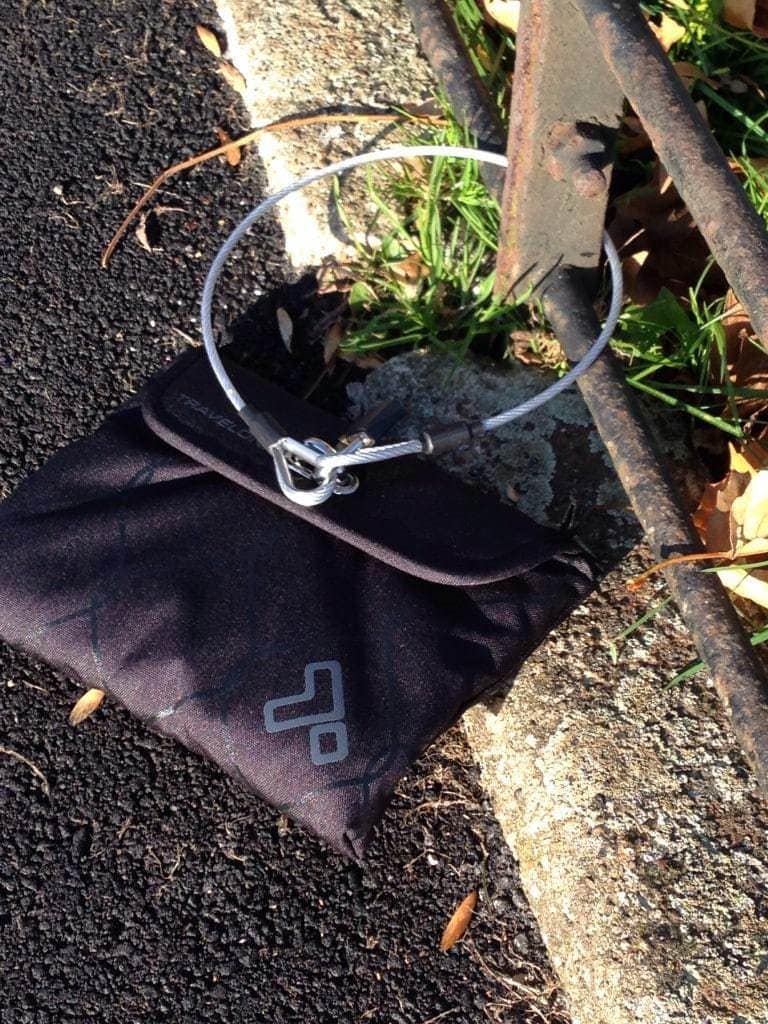 Anti-Theft Lockdown Pouch
Leaving your wallet, tickets, cash, passport or phone at the hostel? You can try tucking them under the mattress or burying them at the bottom of your rucksack, but can you really be sure that they're safe? Travelon have the perfect solution in the Anti-Theft Lockdown Pouch, which comes in a range of sizes to protect your valuables. I opted for the smallest size, at 9.25 x 7 x 1 inches, which is just enough room for an e-reader or small tablet, and perfectly fits my cash, passport and phone for the times when they'll be left unattended at the hostel or campsite. Made from a slash-proof,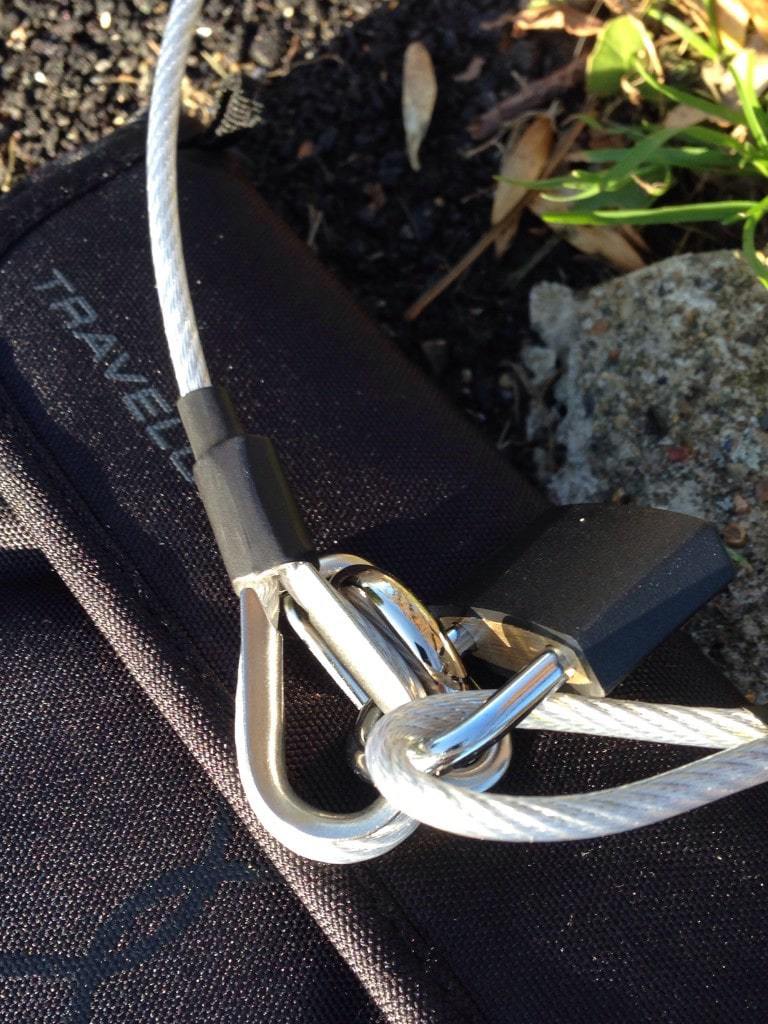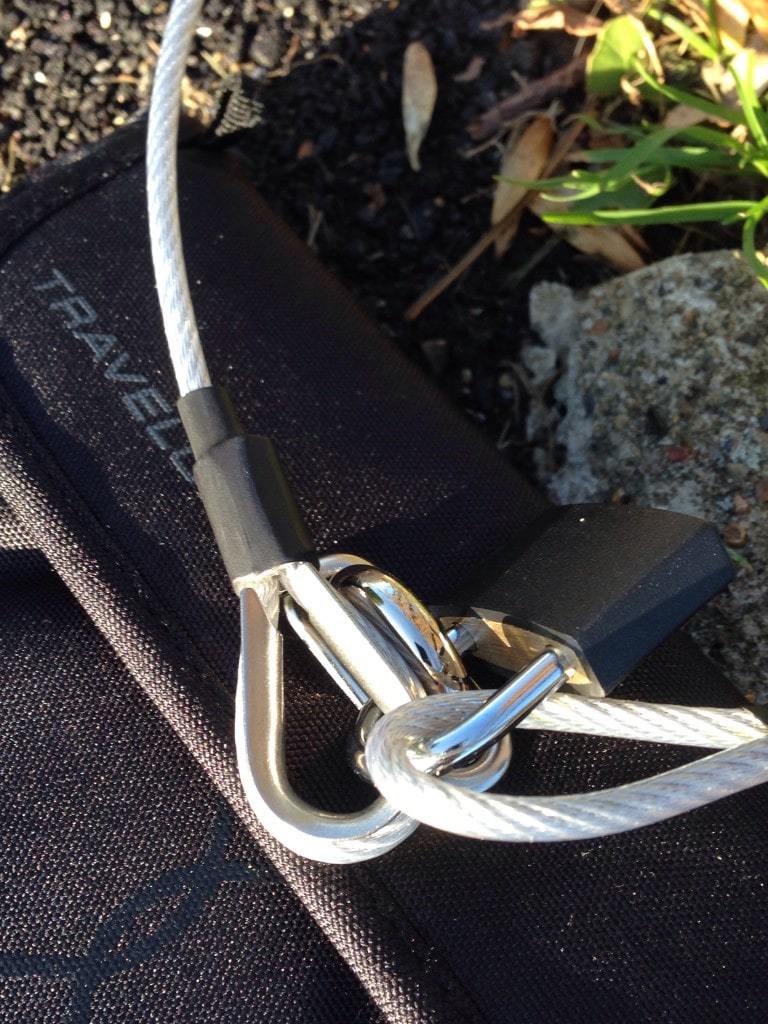 chain link material, once the pouch is locked with the cut-proof padlock no one is getting inside, plus the separate RFID blocking pouch protects my cards and chip passport from any high-tech thieves out there. The Lockdown Pouch is like a portable mini safe, and it's so easy to use: just slip your valuables inside, loop the extra-sturdy, cut-proof cable around a stationary object (a hostel bedframe, for example) and padlock it down. So, now I total protection for my valuables while I'm asleep or out and about. Perfect!
Anti-Theft Classic Hobo Bag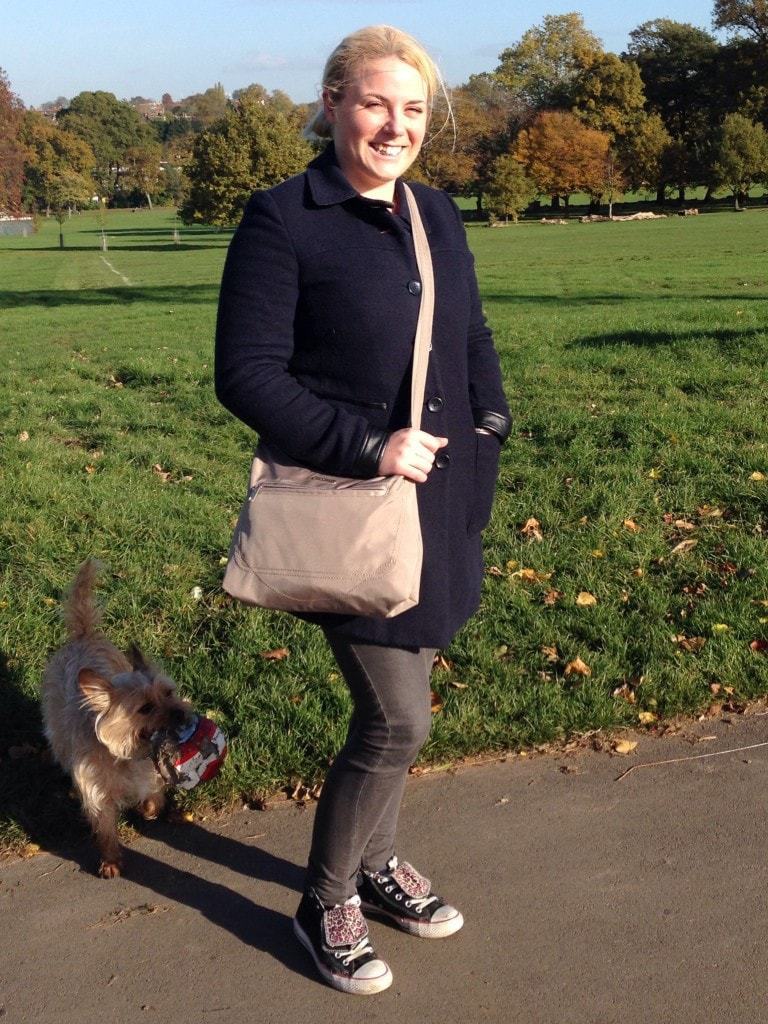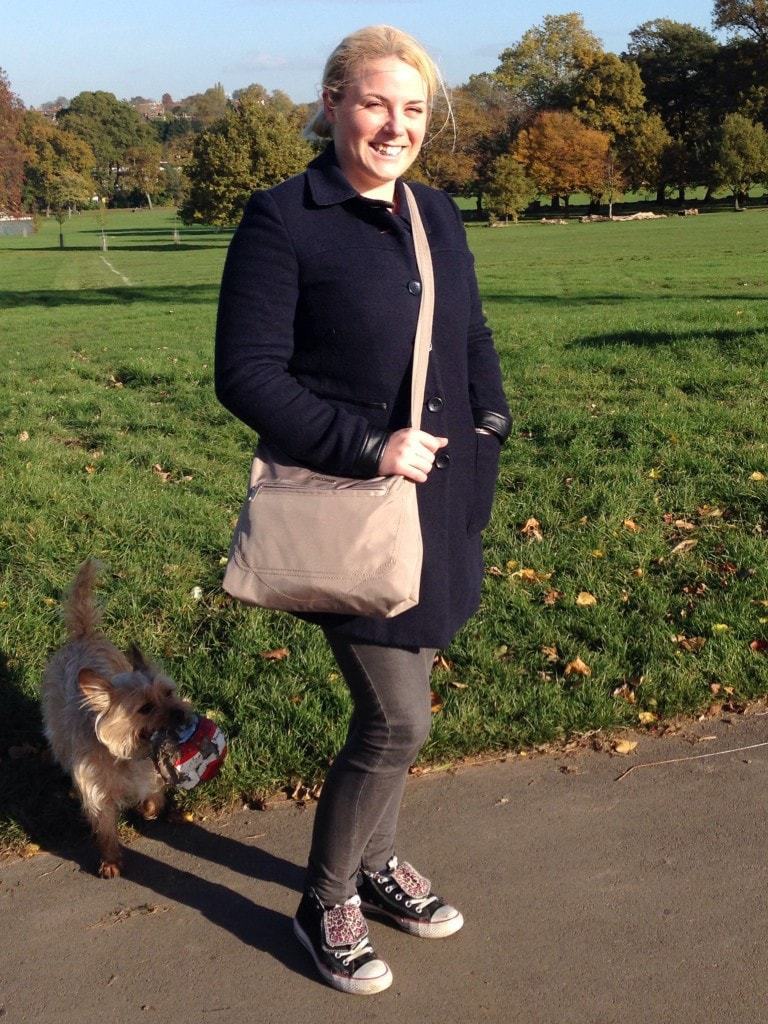 A simple, stylish bag in a range of colours, the Hobo Bag from Travelon is the perfect choice for a trip abroad. Repel pickpockets with the clever lockable zips; just clip them in place to keep the contents of your bag safe and secure. Crafty thieves have been known to slash bag straps and make off with the whole thing before you've even noticed it's gone; but the cross-body strap of the Travelon Hobo Bag is cut-proof and re-enforced with a hidden cable, to keep everything safe. The contents is protected, too, thanks to the clever hidden chain-link construction, making the bag material slash-proof. This bag is a great size for sightseeing; I can easily fit my wallet, sunglasses, phone, a bottle of water and a hat with room to spare, but it's still small enough to be discreet.
The Hobo bag has some really great features, like the hidden caribiner which can be used to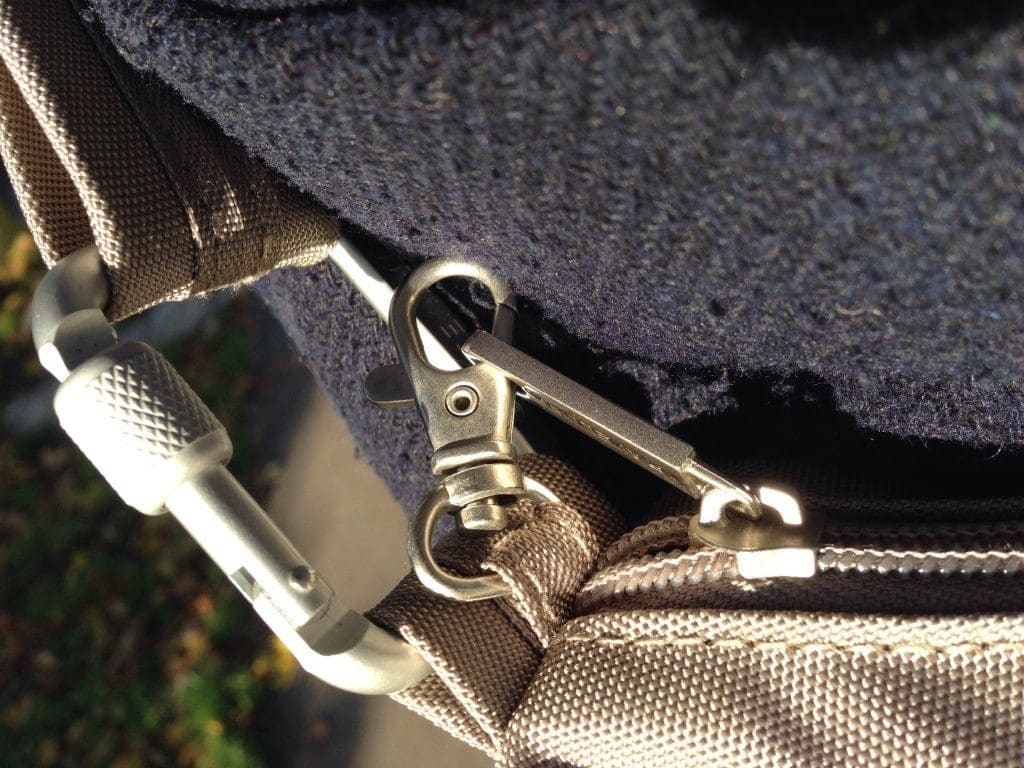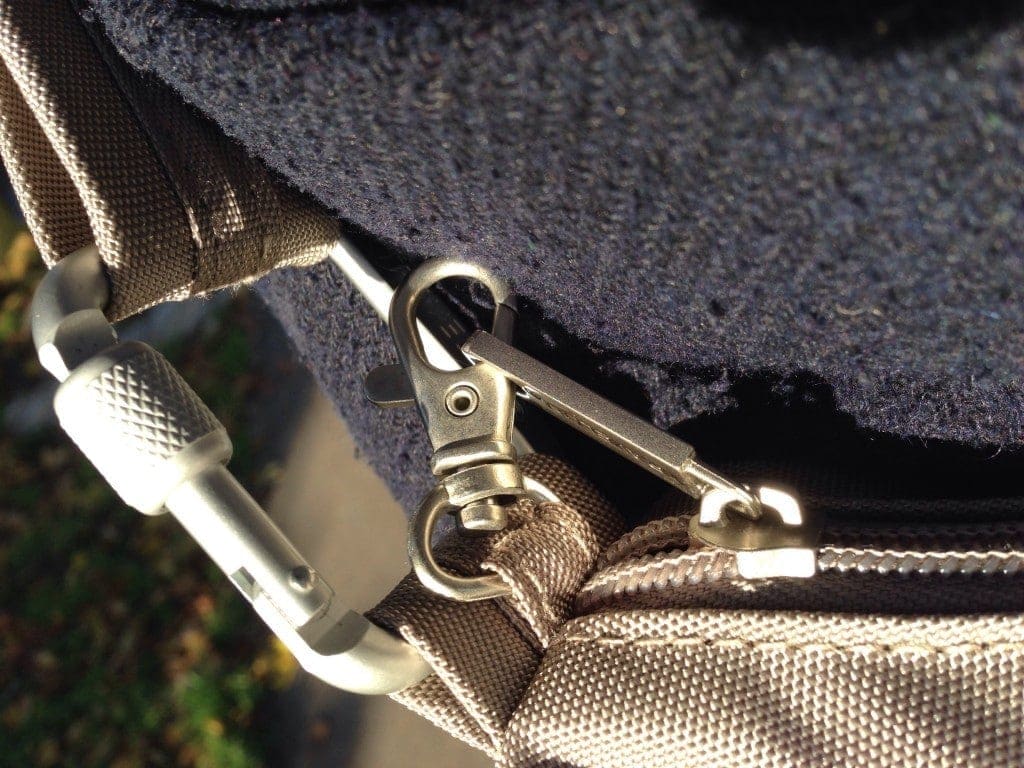 securely fix the bag to a table or chair whilst you're seated. This is particularly useful in busy London bars; I can stick my bag safely under the table without having to check on it every five seconds! I was also really impressed by the thoughtful little LED light which clips inside the bag, helping you find your keys in the dark. There are plenty of pockets inside the bag, great for make-up, small change and travel documents, as well as card and passport slots with built in RFID blocking technology. What's fantastic about the Travelon Hobo Bag is that it isn't obviously a super-secure travel bag; it just looks like a normal, stylish bag that's perfect for everyday use.
RELATED POST: How to Keep Your Valuables Safe While Travelling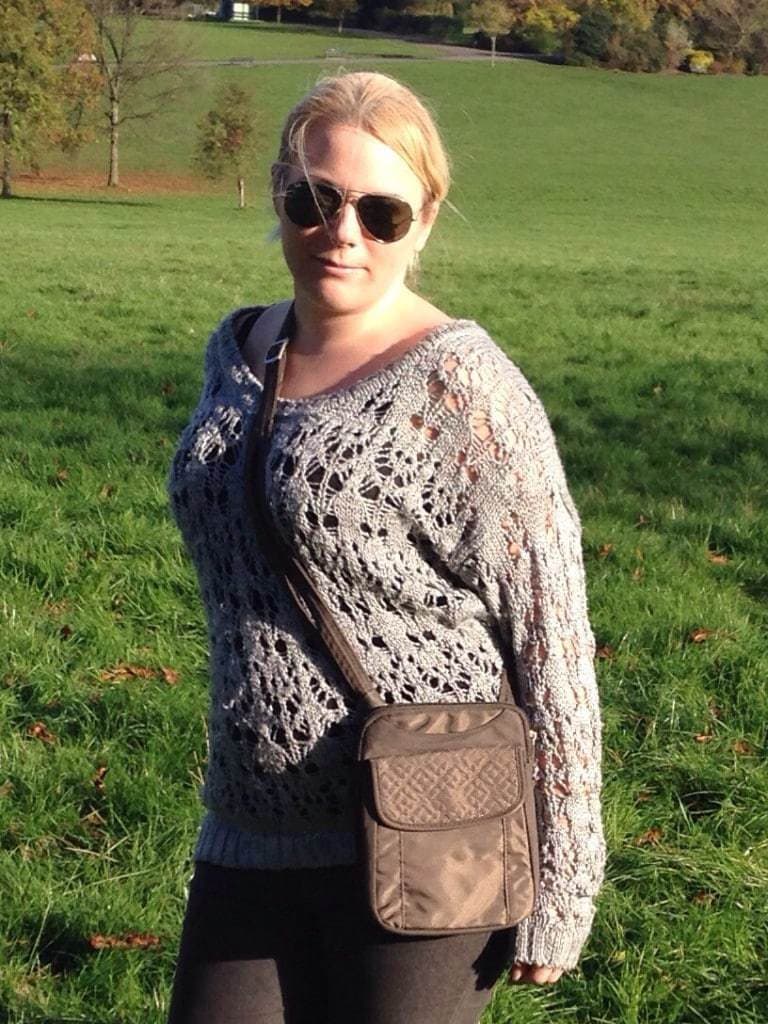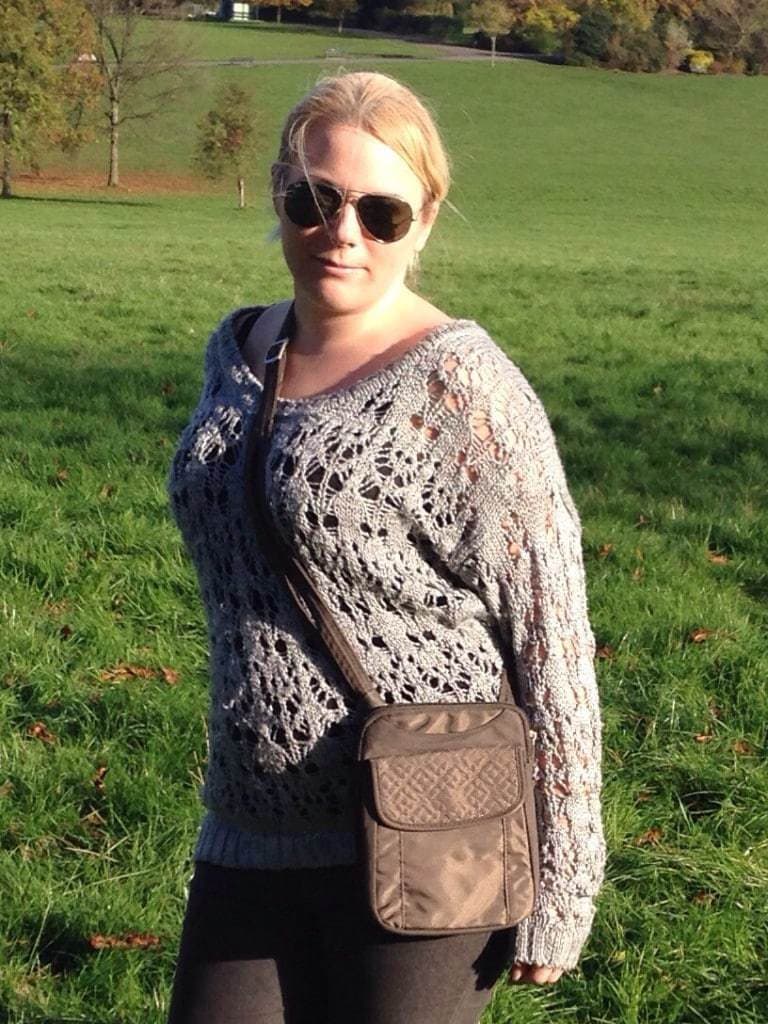 Anti-Theft Signature Slim Pouch
Bumbags (fanny-packs to my American readers) and waist-packs are useful for travelling, but they're not exactly stylish, and somehow I don't fancy rummaging in a bumbag for cash while I'm sitting in a bar or restaurant. And why should I, when there are so many fantastic anti-theft bags out there? The new Signature Slim Pouch from Travelon is a really great size for carrying a small amount of items – just what you'd need to take to a bar, for example – such as cash, a phone and some sunglasses, but still comes with all the brilliant anti-theft features that Travelon offer. A slashproof main compartment, an adjustable cut-proof strap, RFID blocking card and passport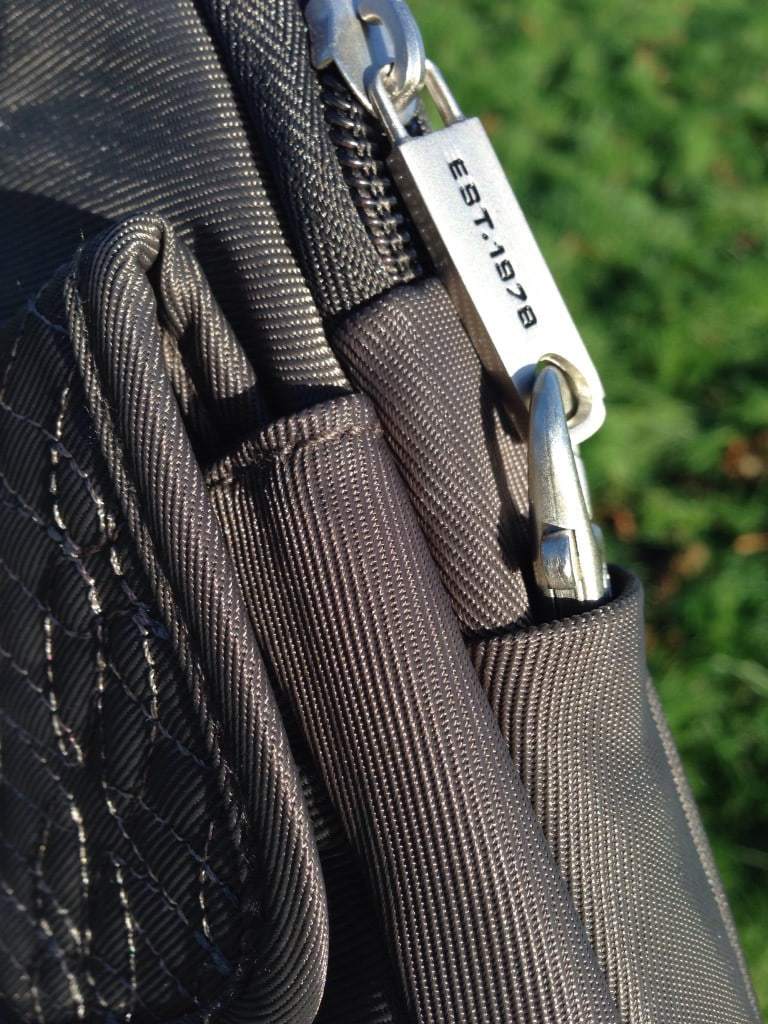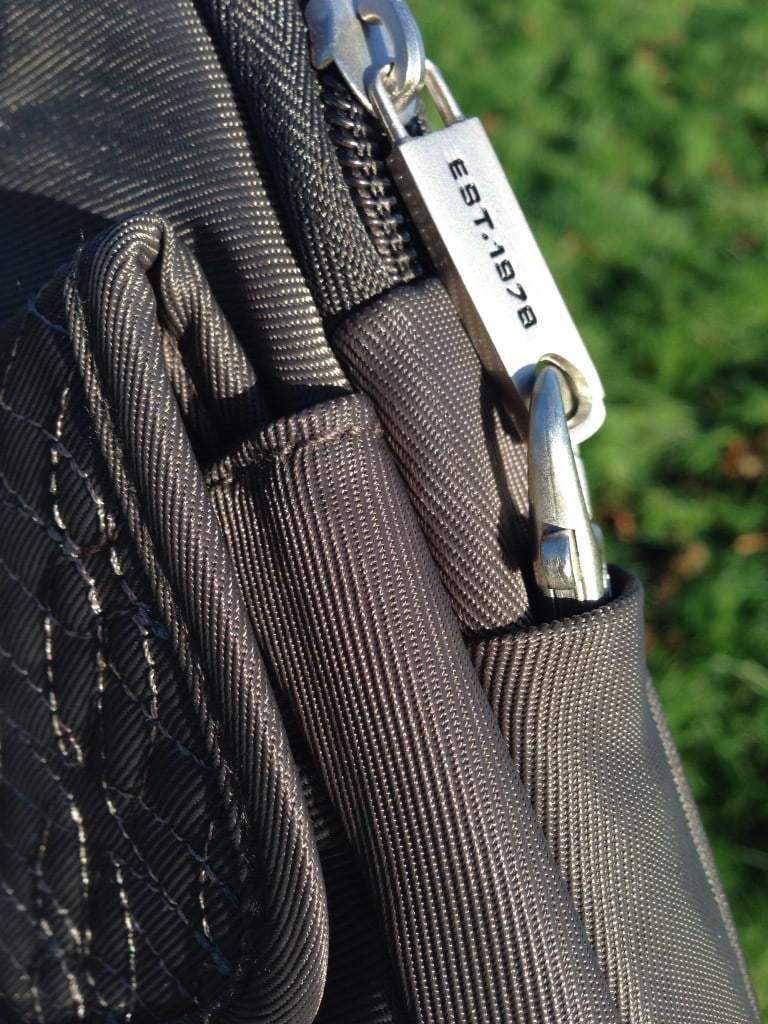 slots, and lockable zips mean that your belongings are kept safe and sound, wherever you should take the bag, and the strap can be secured around a table or chair leg if you take it off (although it's so slim and lightweight that I can easily carry it round all night without it bothering me). Of all my new Travelon products, this has to be my favourite; I love the pretty floral design on the outside pocket, and the dark grey colour is just my style!
Anti Theft Universal Shoulder Strap
The last brilliant product I picked up from Travelon is their simple but effective universal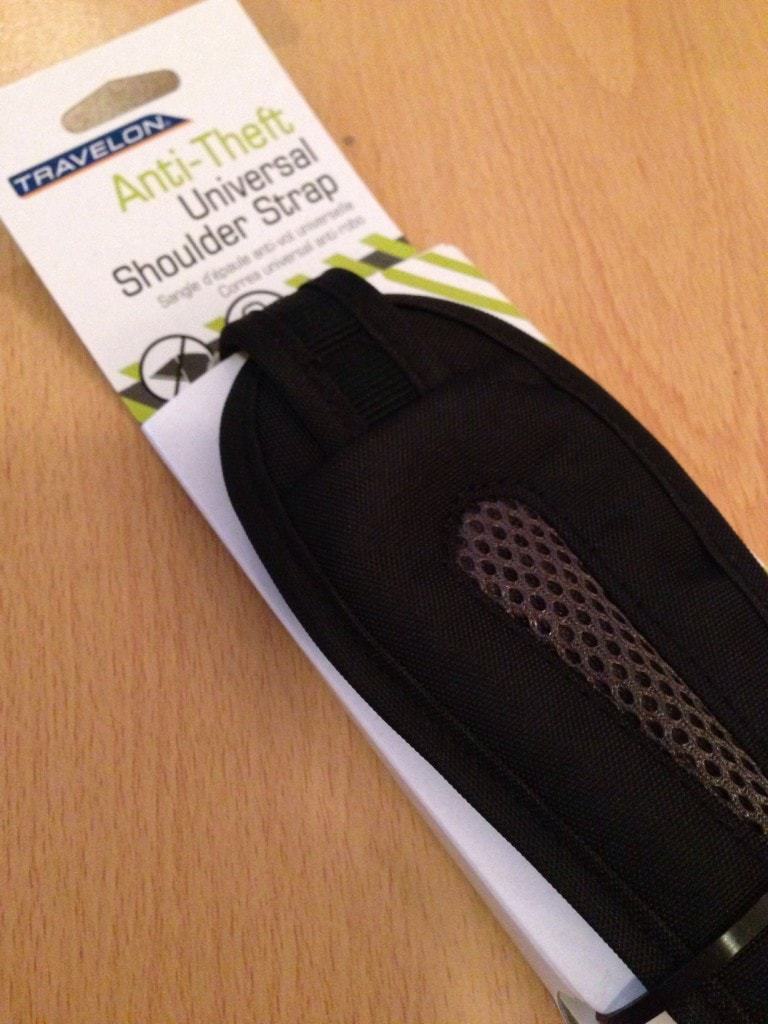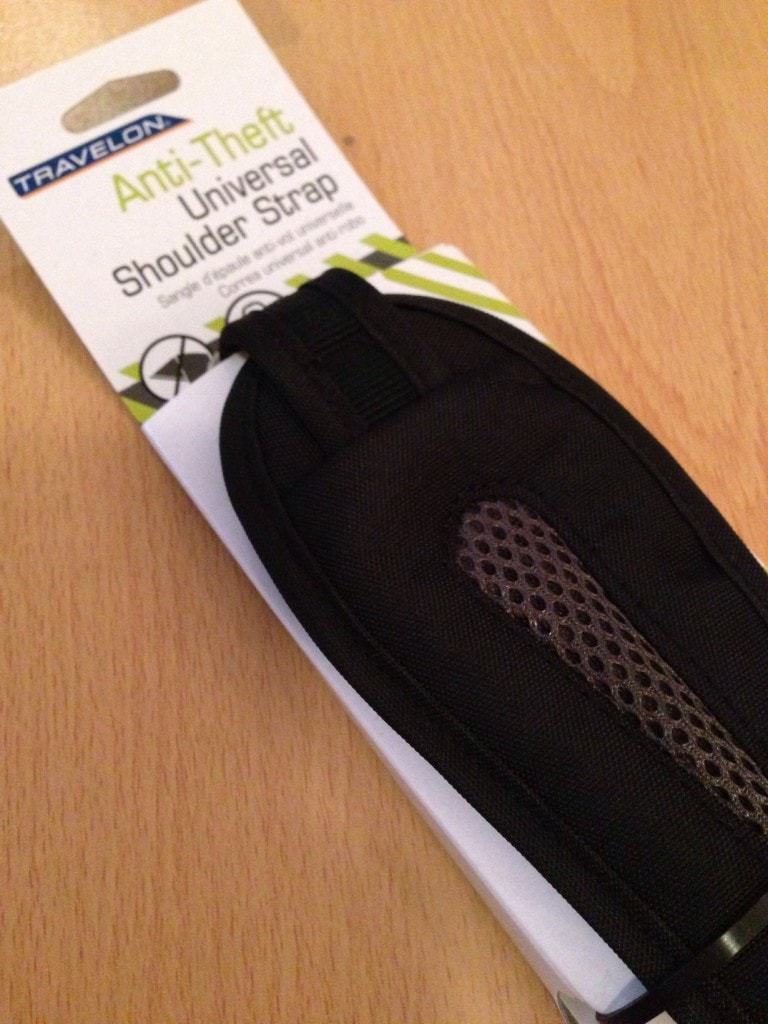 shoulder strap, which I've used to make my camera bag as secure as possible. It's a cable-reinforced and cut-proof shoulder strap, with a fat, mesh shoulder pad for extra comfort. I was really impressed with the lockable caribiners which can easily be attached to my camera bag – as well as other bags, briefcases and even suitcases or duffle bags – rather than the usual clippable ones this strap uses extra-secure caribeners which need to be unlocked before you can clip them open or closed. It's a pretty small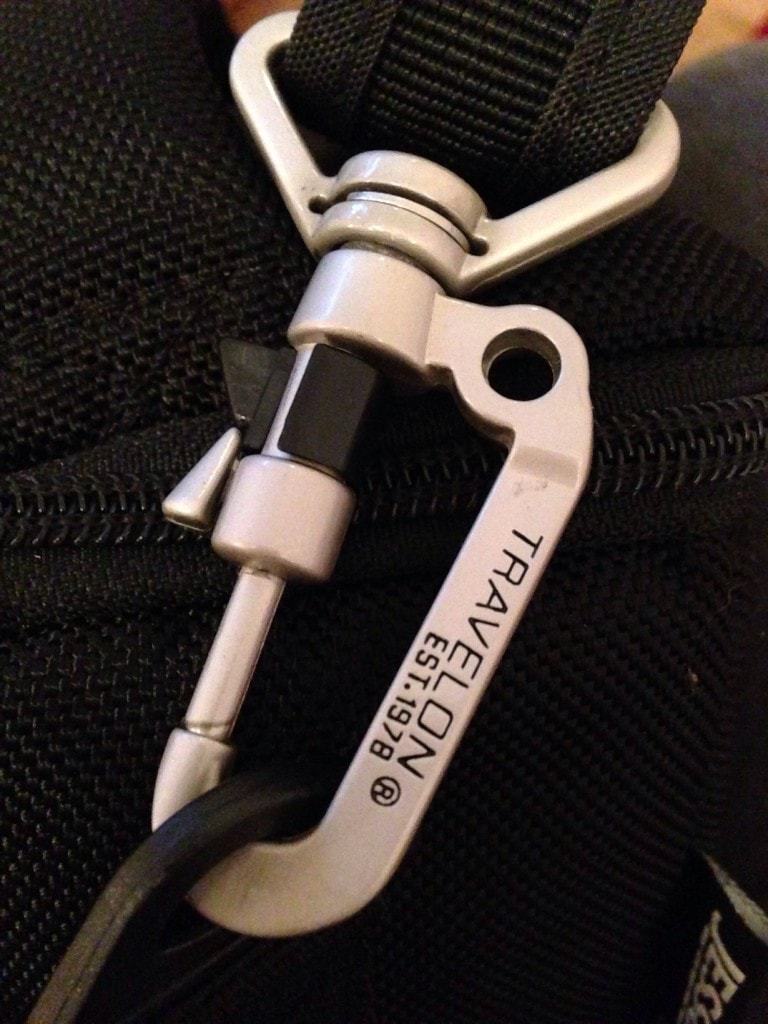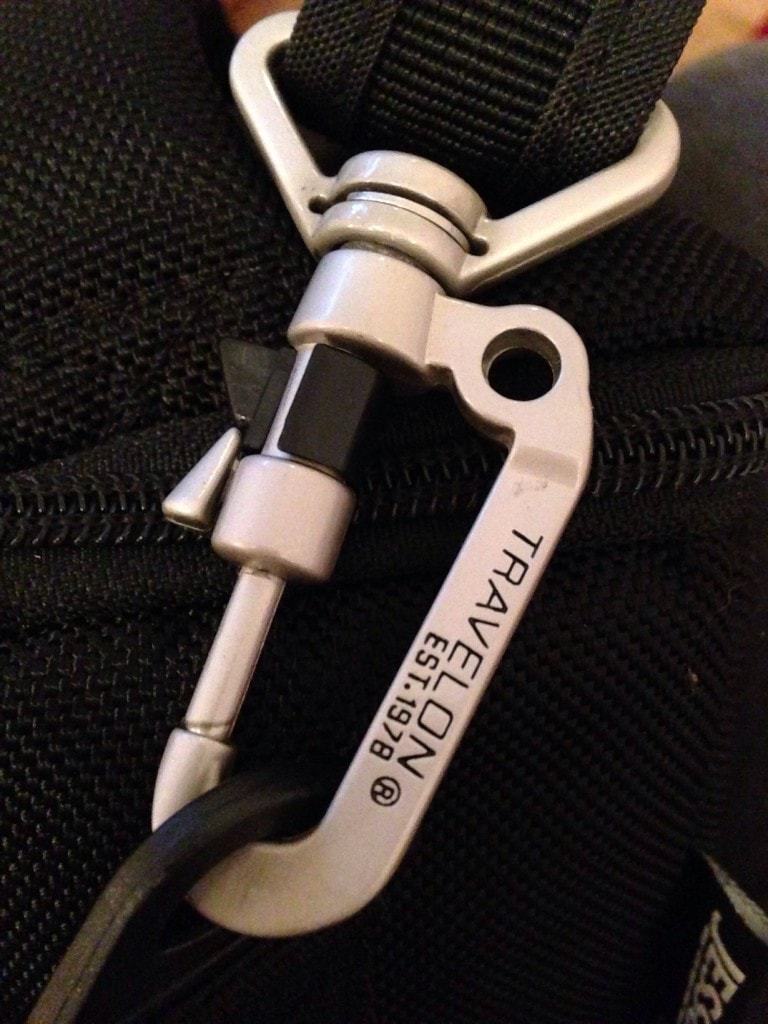 purchase, but one which makes a huge difference to my piece of mind and which will really help keep my most valuable possession safe on the road!
There's an incredible range available at Travelon, with bags of all sizes and styles; I was so impressed to find that it wasn't all unfashionable bumbags and backpacks. It's so good to know that I have total piece of mind about all my valuables while I'm on the road!
Travelon does not ship products outside of the USA and Puerto Rico. Travelon does however distribute to retailers in certain parts of the world that sell a selection of Travelon products. To view a list of retailer websites, please visit http://www.travelonbags.com/where-to-buy. Some travel accessory and luggage stores sell Travelon products, although our products are not in every country.