Some posts on this site contain affiliate links. If you book or buy something through these links, I earn a small commission (at no extra cost to you). Take a look at my privacy policy for more information.
Staying safe whilst travelling is a top priority. Tourist hotspots, public transport stations, and restaurants are often the hangouts of pickpockets and thieves, who prey on unsuspecting travellers as they make easy targets.
Last year, I reviewed some of the amazing anti-theft products from Travelon, and absolutely loved them; in fact, both the Hobo Bag and the Lockdown Pouch came in fantastically handy on my five-month South America trip – and I was never robbed (fortunately).
So, when Travelon offered me the chance to review one of their Anti-Theft Backpacks, I was delighted. They offer a diverse selection of backpacks, but I selected the Anti-Theft Classic Backpack simply because the smaller size suits me better, and the style seemed slightly more feminine. That's not to say it's a girly bag, as Sam is perfectly comfortable wearing it, too! I've been using the backpack for a couple of weeks now on my travels in Vietnam, and it's fantastic – keep reading to find out why. Check prices on Amazon now.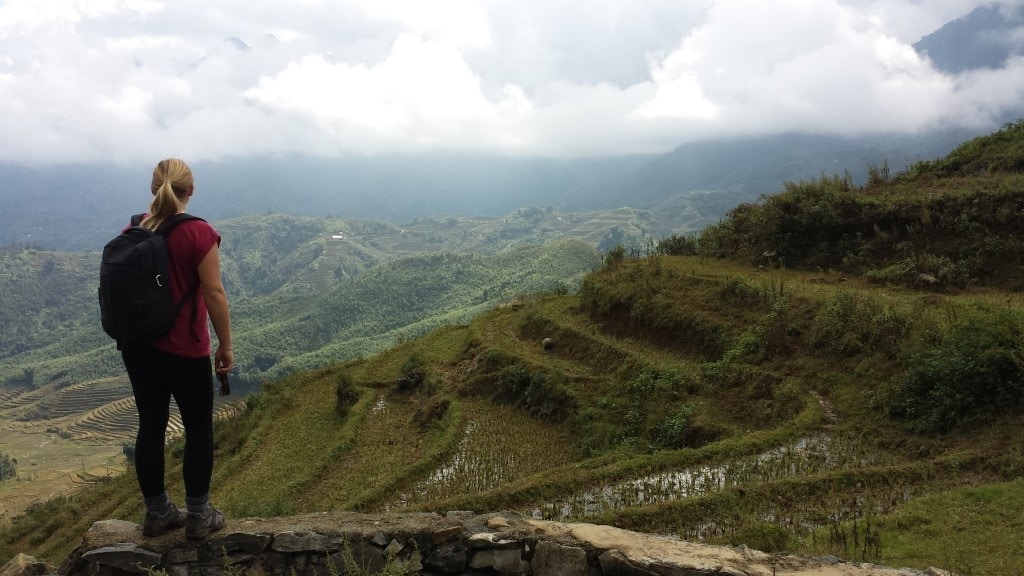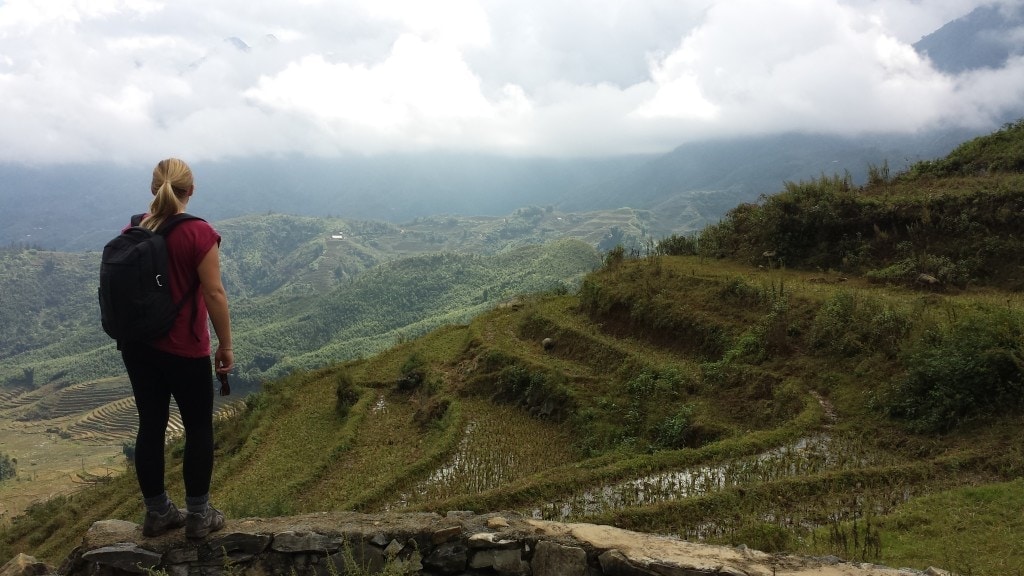 Disclaimer: although I received the product in exchange for a review, this hasn't biased me in anyway and these opinions are all my own – I really do love this bag!
Anti-Theft Features
So, how exactly can a backpack be anti-theft? Travelon bags have several fantastic features to help protect your valuables, and while the Anti-Theft Classic Backpack isn't guaranteed to be theft-proof, it does a really good job of protecting what's inside.
Locking main compartment: This is one of my favourite features of the Travelon on bags; it's so simple, but so effective! In a crowded place like a bus or train station, you don't want to have to constantly watch the zip on your bag in case of wandering hands – especially not when the bag is on your back. The Classic backpack has a brilliant solution; a small, locking carabiner clip is fixed onto the bag next to the zip, so that you simple clip the zips onto this and lock it. No one will be able to slyly unzip your backpack and slip something out without a lot of hassle, which you should notice, so you can wear your backpack without worrying about the main content.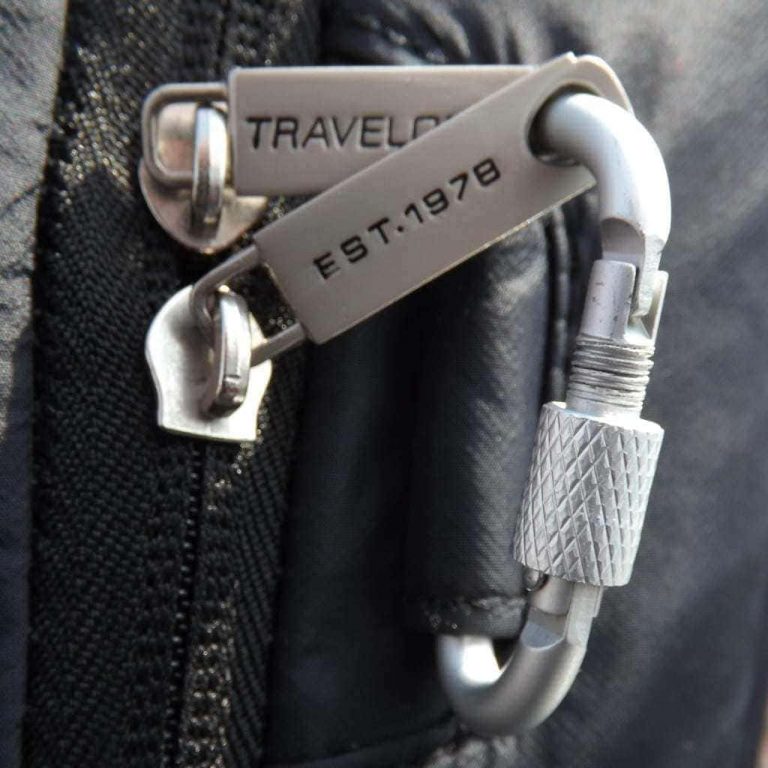 The only downside is that, of course, the locked zips make it harder to get in and out of your backpack, but it's worth it to keep your valuables safe, and of course if you don't think you're at risk you can always leave the zips unlocked. If you want even better protection, you can always use a small padlock to lock the zips, which is something I particularly recommend doing on night buses.
Slash-proof construction: Like much of the Travelon range, the Classic Backpack is cleverly made from a slash proof material. Many thieves will sneakily cut the material of a bag and grab whatever's inside, even if the bag is zipped shut. I've witnessed this technique at the Baranquilla carnival in Colombia, although fortunately all the thieves managed to grab was my friend's sunglasses case. The body panels of my new backpack contain an internal wire mesh system which prevents this, keeping valuables safe.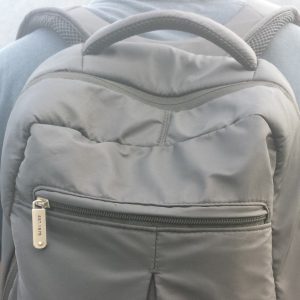 Adjustable, cut-proof backpack straps: Another common technique, particularly with handbags, is for a thief to slash the straps of a bag without you noticing, so that they can race off with the main body of your bag before you notice it being removed. Like the slash-proof body panels, the straps on the Classic Backpack are cut-proof, which means the backpack stays safely on your back!
RFID blocking technology: Apparently, certain more high-tech theives have technology which they can use to swipe your personal details from your ID, credit cards, and passport – without even having to remove them from the bag. They can simply lift the information electronically using scanners – so you won't know you've been robbed until much too late. The Classic Backpack includes passport and card slots with RFID blocking technology that prevent this horrible electronic theft taking place – perfect!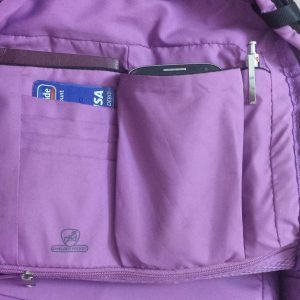 Rear zip smartphone pocket: Being super-organised, I like bags with lots of pockets and storage space to keep things neat and tidy, so I love all the extra pockets on the Anti-Theft Classic Backpack. Particularly, the incredibly discreet rear pocket, which is almost unnoticeable once the backpack is on my back, making it perfect for storing cash or my phone while the main compartment is locked.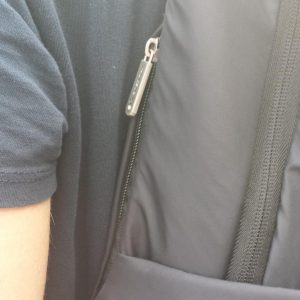 Style and Extra Features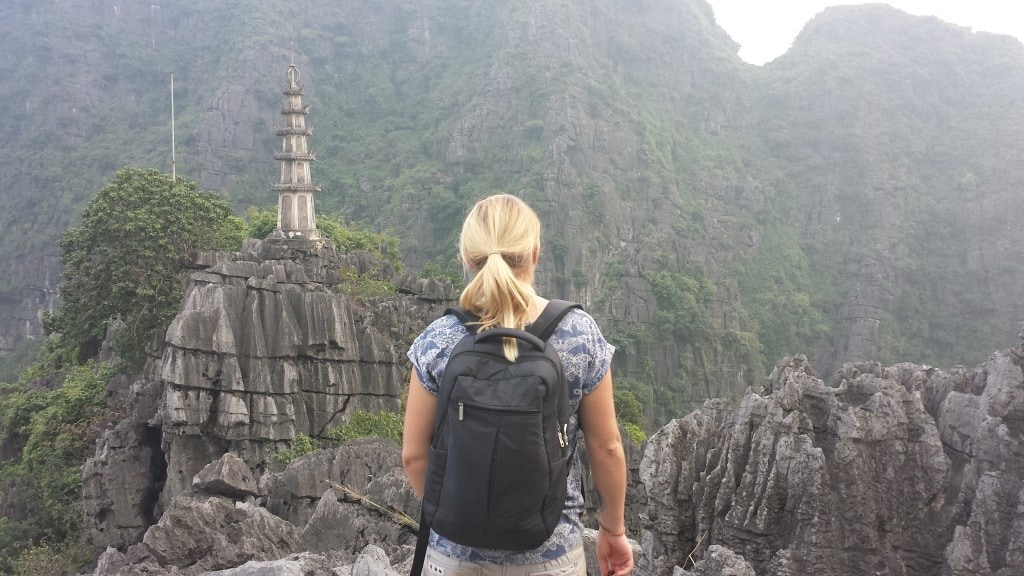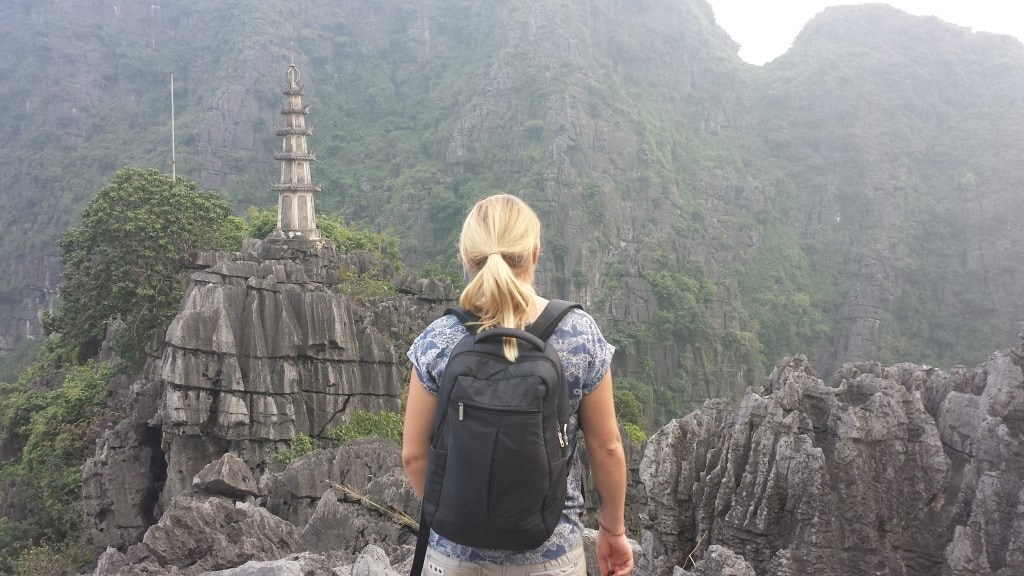 Not only is this a really clever backpack, but I also love that it doesn't look like just another sensible backpack. The style is simple, but very sleek, and I love the silky material which makes this a very nice bag. Who says being safety conscious can't be stylish?
At 11″ x 18″ x 6″, it's quite a small backpack, but the Anti-Theft Classic Backpack is ideal as a dayback and easily holds my laptop, Kindle, two notepads, a bottle of water, and – of course – a bag of sweets, which is what I usually travel with. There's plenty of room for more, too. The backpack is also pretty waterproof – it fantastically withstood three days of constant drizzle in Sapa – and the silky material is pretty much wipe-clean, making this a great choice for dirt-magnets like me.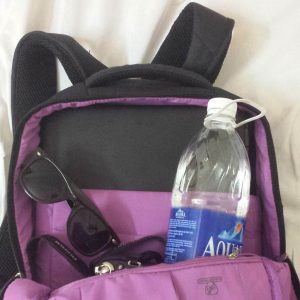 Being a smaller size, with thinner straps, than my previous backpack, this one is far more comfortable. The back of the bag is thickly padded, not only protecting what's inside but also making it really comfy to wear, and the straps are padded and adjustable, too. I've already worn this backpack for a few long periods hurrying to and from trains and buses, and it's proved itself as easily the comfiest backpack I've worn. Perfect for travel!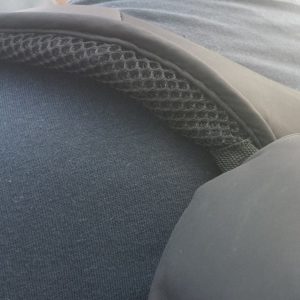 The main thing I wanted in a new backpack was space for my new laptop, which is not only much better than my old Chromebook but is also much bigger. The Travelon Anti-Theft Classic Backpack is perfect, because it has a padded pocket at the back of the main compartment big enough for my 15.4″ laptop, which is right up against the padded back, for additional safety. There's also a second, smaller padded pocket for tablets, which is perfect for my Kindle Fire, so I can keep all my valuables safe from theft and damage. Everything fits really well and feels really secure, and the slightly padded pockets make a big difference.
It might be a bit silly, but one of my favourite features is the tethered LED light! It's such a simple idea: inside the top of the backpack is a small keyring with a tiny LED light attached to it. You just squeeze the light to make it come on, and it lights up the inside of the bag fantastically. So many times on dark night buses I've found myself feeling my way through my bag to try to find something, so including a small light is a stroke of genius!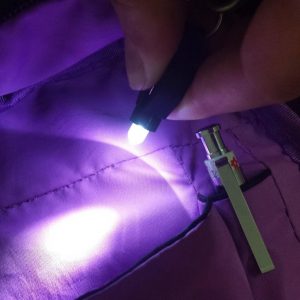 I genuinely love my new Anti-Theft Classic Backpack, and as all the backpacks from Travelon are made to similar standards I think I can safely say that any of their backpacks would be an ideal accessory for safety-conscious travellers.