Some posts on this site contain affiliate links. If you book or buy something through these links, I earn a small commission (at no extra cost to you). Take a look at my privacy policy for more information.
Recently, I posted a review of my awesome new Packing Cubes from eBags. I adore my packing cubes and have used them already (on my trip to Amsterdam last week), so I wanted to investigate a few more of the great packing solutions that eBags
offer…
eBags Mother Lode TLS Weekender Junior
READ MORE: 16 of the Best Carr On Bags for Women
Sort of a cross between a backpack and a suitcase, the Mother Lode Weekender from eBags is the frequent traveller's best friend. At 19.5″ x 14″ x 9″ it's fairly small in size, but as the name suggest the Mother Lode Weekender can fit in a surprising amount.
The Junior does have a larger older brother, but I prefer the smaller one since it's small enough to use as carry-on luggage on most airlines. I used my packing cubes with the Weekender for brilliant organisation; the largest one stuffed with over a week's worth of clothes lined the bottom of the case, with the medium and small packing cubes and a wash bag on the top.
The snap-shut buckle straps were a pretty handy feature to help pack all this stuff down, but the case still shut really easily with all of that inside – plus two pairs of shoes in the interior mesh pocket: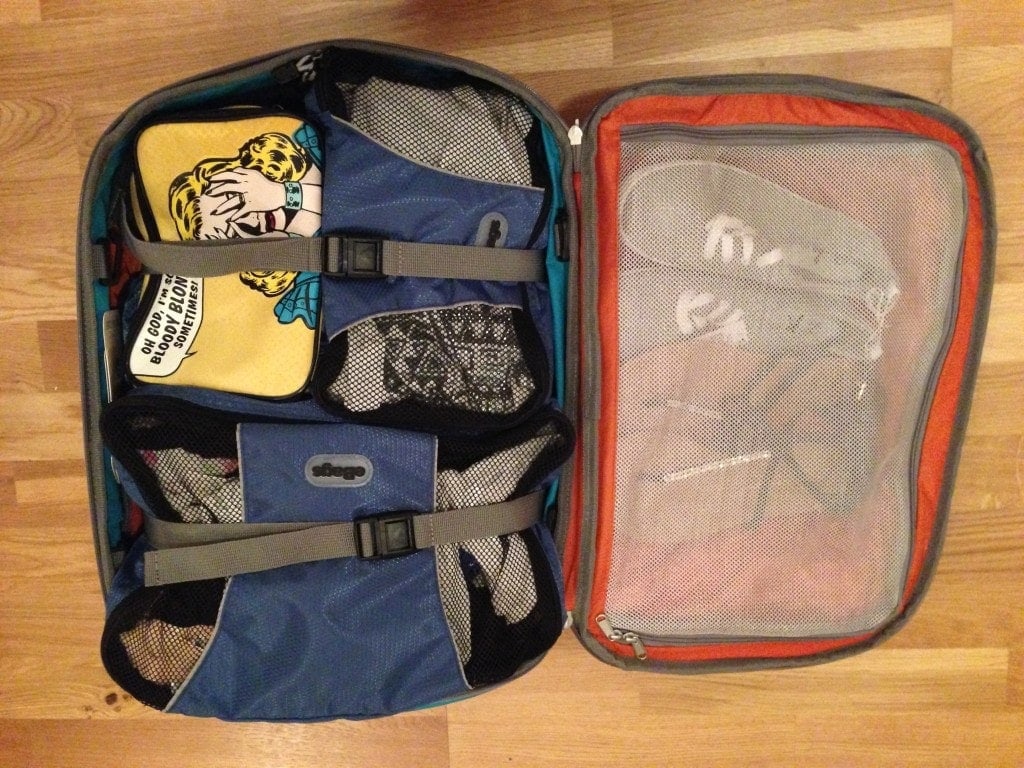 There's a zip on the outside of the bag which can be used to expand and compress the case, plus four compression straps, meaning that the contents of the Weekender is kept snug and secure inside and also preventing the bag from becoming too bulky. You can either use the hidden straps on the back of the bag to wear it as a backpack, or – if you prefer – you can zip away the backpack straps and use the easy clip-on shoulder straps hidden in the bag's top pocket. I really liked this versatility; especially as it means all the straps can be easily tidied away when you check your baggage in before a flight.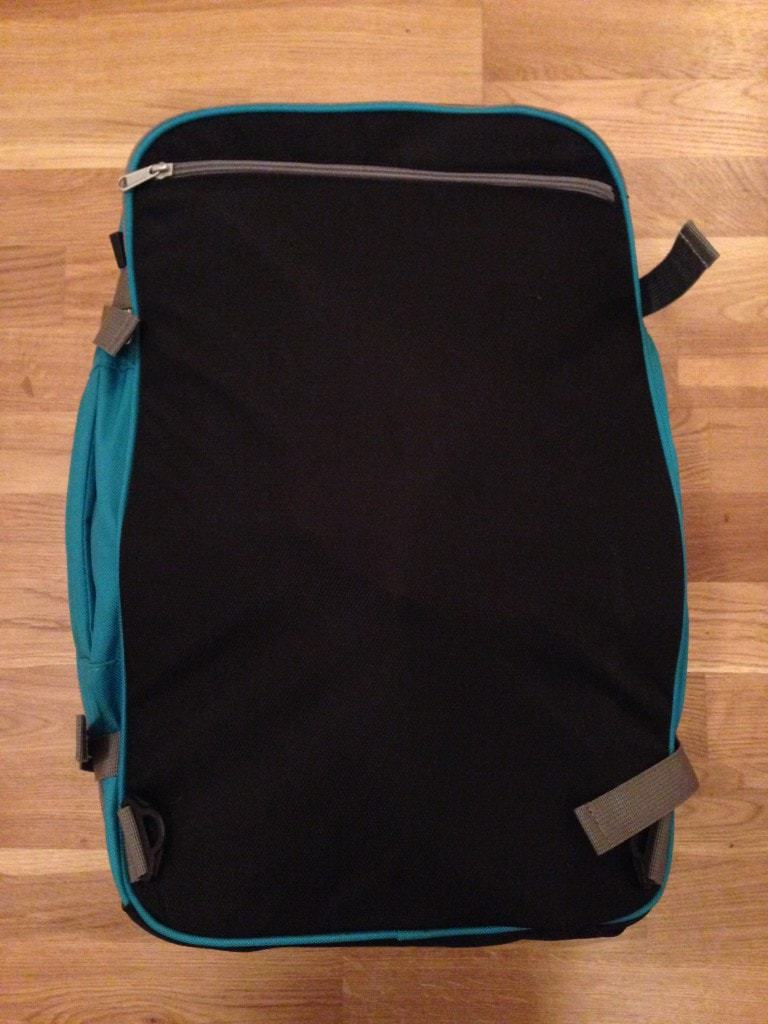 There are so many great features about the Mother Lode Weekender, especially all the hidden pockets. The top pocket has a built-in laptop sling which means you can keep your laptop readily accessible, but also completely hidden. On the front of the bag, there are two mini pockets, as well as a U-shaped fold down front pocket which has smaller mesh and material pockets for phones, travel documents, and anything else that you might need to grab in a hurry.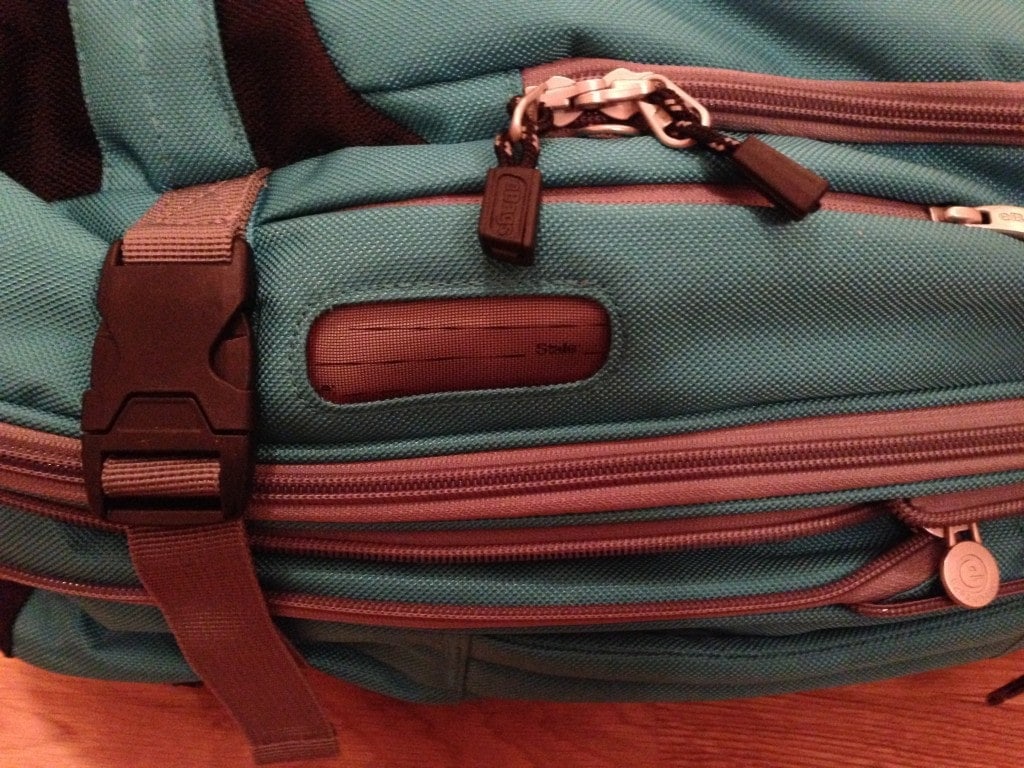 I used my Weekender bag last week when I headed to Amsterdam for a couple of nights. It was perhaps a little too spacious for a two day trip – but we had a gala evening so I had to pack a lot (a couple of different dress options, my straighteners, and a full make up bag as well as my usual work outfits, toiletries and laptop). With the bag condensed down and the shoulder strap on it really wasn't too bulky and was very easy to carry.
The pockets are great – especially the laptop space – and I found it much more organised than the case I'd normally use. Especially when combined with my packing cubes, the Weekender bag meant that none of my clothes were crushed or creased, and everything stayed pretty much exactly where I packed it. Plus – the bright, funky blue colour was easy to spot as soon as it appeared on the conveyor at baggage collection, making that much easier, too! Want to get your own Weekender Jr? Buy it now from Amazon.
eBags Crew Cooler Jr
If you're planning on taking lots of hikes or day trips on your travels, something which could come in really handy is the eBags Crew Cooler; a small but spacious cool bag which is perfect for carrying lunch, bottled water – or even beer!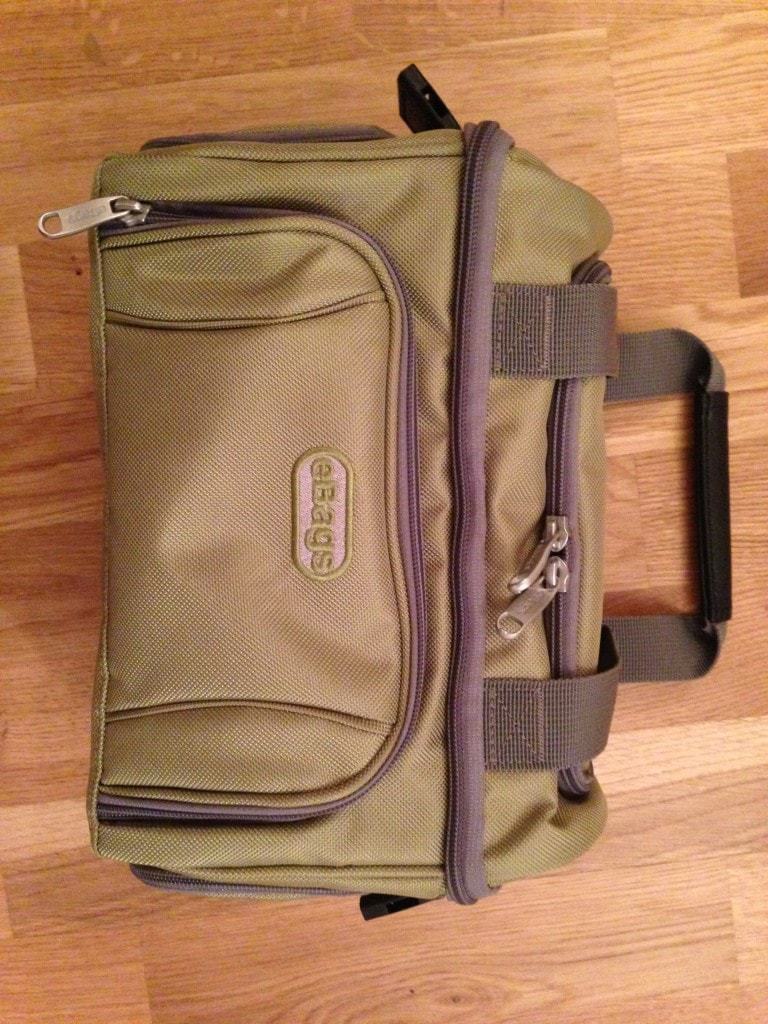 The main compartment is insulated on all sides, to keep everything nice and cool, and the PEVA liner zips out for easy replacement. As with the weekender, there are a ton of pockets, including front and top mesh pockets which are great for napkins and cutlery.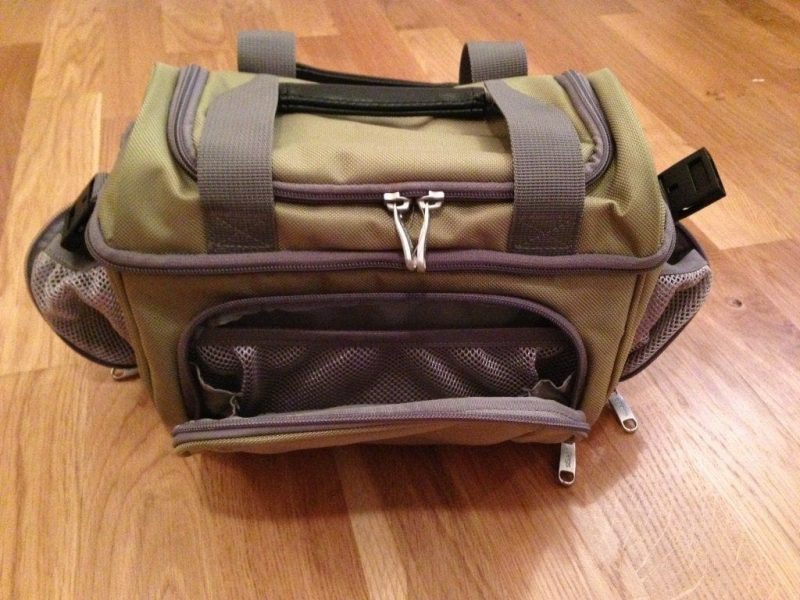 I especially liked the pull out mesh side compartments which kind of 'pop out' and make perfect bottle holders. There's also a snap-on shoulder strap hidden away in the top pocket, so you can either tuck the cooler into your backpack, carry it by hand like a lunchbox, or carry it over your shoulder.
It might not seem like the most obvious choice for a traveller, but making your own lunch can be a great way to save money on your trip so a cooler could be really handy! It makes a perfect lunchbox – keeping sandwiches and drinks cool – and would be perfect for picnics on daytrips and hikes. Love the Crew Cooler Jr? Click here to buy it from Amazon.
eBags offer a ton of great packing solutions, especially the awesome Packing Cubes which I'm a huge fan of (don't miss my review). Love the packing cubes as much as I do? Click here to buy them now.
A few small additions to your backpack – like packing cubes, padded pouches and shoe sleeves – can make a travelling a whole lot easier!