Some posts on this site contain affiliate links. If you book or buy something through these links, I earn a small commission (at no extra cost to you). Take a look at my privacy policy for more information.
This year, I forgot about all the normal New Year's Resolutions – which I normally toss aside by February anyway – and set myself one simple challenge that will last the whole year. Throughout 2016, I plan to do one thing that scares me every single month. And for someone who's as easily frightened and frequently anxious as me, that's a pretty big deal. In fact it's so easy to find things that scare me on a daily basis, that my definition for the challenge should really be doing one thing that terrifies me every month – big things that really, genuinely scare me and that take all my guts to face.
What I've Done So Far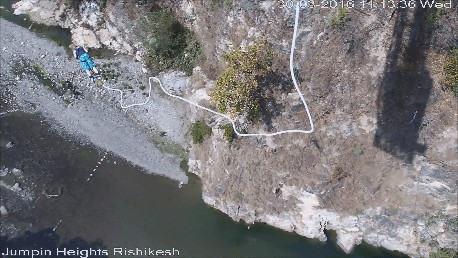 When I started the challenge, it was just a personal thing so I didn't really bother announcing it on my blog except in a few general posts, so this introduction to the Twelve Months Twelve Fears challenge is a few months late. I've already ticked off a few major things for the first couple of months, which you can read more about in these blog posts:
January: Skiing for the first time ever
February: Set off on my first ever solo backpacking trip! (Read more about why I was so afraid in this post).
March: Bungee jumping in Rishikesh, India. You may have already seen the video on my Facebook page, but a blog post will be coming very soon so stay tuned.
Why Am I Doing This
The brave man is not he who does not feel afraid, but he who conquers that fear." – Nelson Mandela
So, why have I decided to spend 2016 throwing myself off bridges and down snow-covered mountains for no good reason? If you'd asked me back at the start of the year, before I actually started to doing any of the challenges, I would have told you it was about teaching myself to be braver, because I often lament what a coward I am.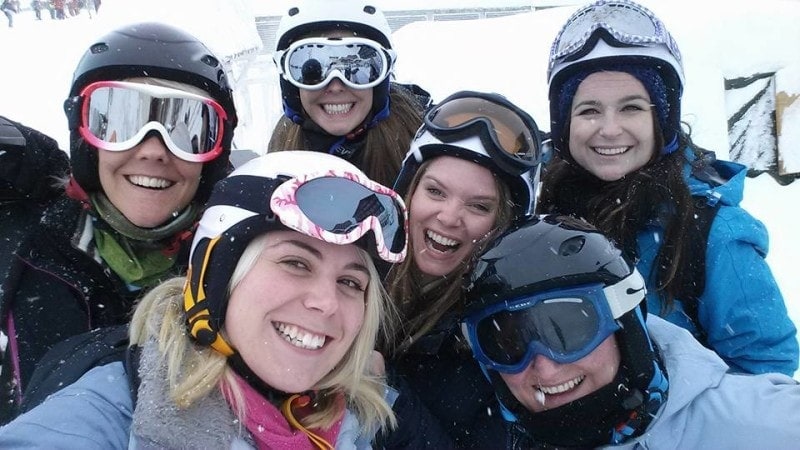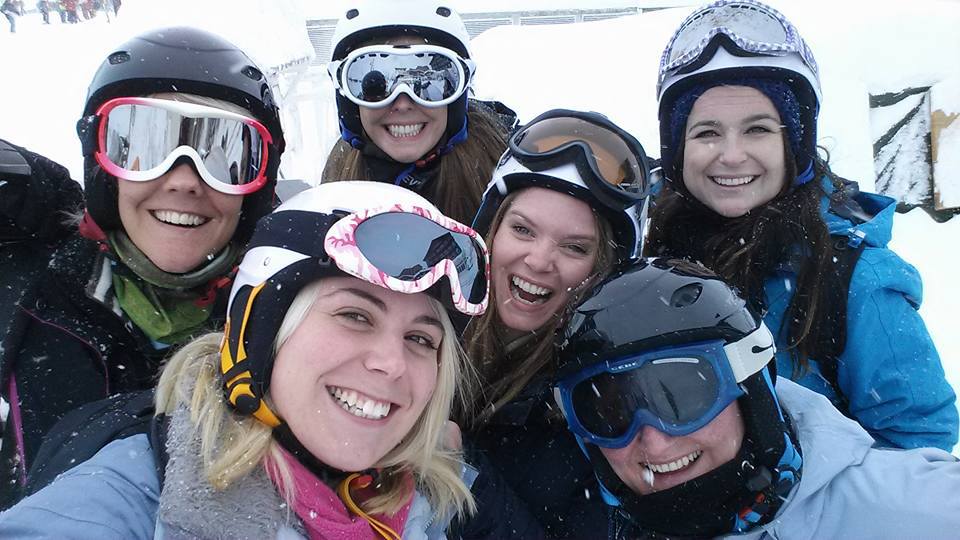 But, the main feeling I got after my first skiing lesson wasn't to do with the rush of excitement or the exhilaration of doing something scary. I definitely felt those things, but stronger than that was the sense of feeling proud of myself. I don't know if I have particularly low self esteem, but in my life the instances where I can honestly say that I'm proud of myself are rare.
Back in 2014, while I was in La Paz, I went to a place called Urban Rush where I rappeled (like abseiling but facing downwards) down a seventeen story building dressed as Batman. Looking back, the fact that I wanted to do it seems insane – completely at odds with the kind of person I am and particularly with who I was at the time. I did it because my then-boyfriend wasn't doing it, and I think I was trying to prove something to him. I also did it because I was desperately trying to prove to myself that I could be brave and fun and spontaneous and reckless like all the other backpackers we were meeting. I was trying to be the person I thought my ex wanted me to be, I was trying to be the person I thought I wanted to be. In short, I did it for a lot of reasons and none of them were good. But, I did it. And it was terrifying, but it was also fun, and when it was over I remember feeling so incredibly proud of myself. For most of the rest of that trip, especially in Bolivia, there were often moments where I felt exceptionally proud of myself – and it was a good feeling.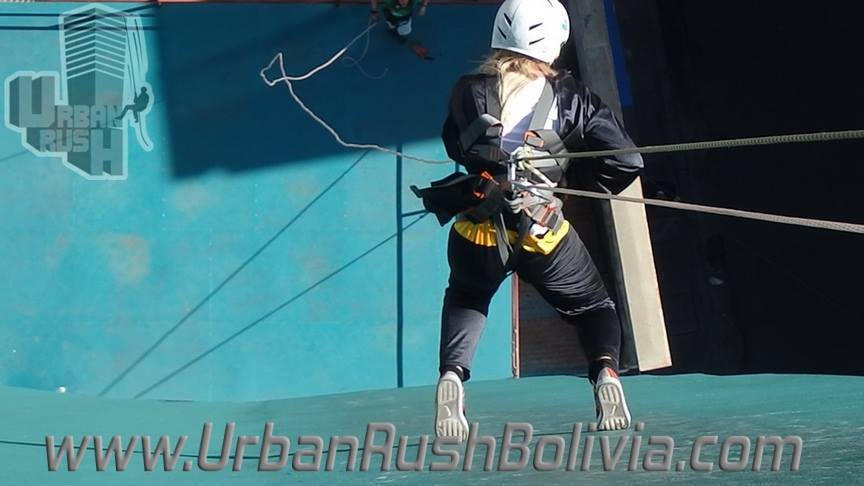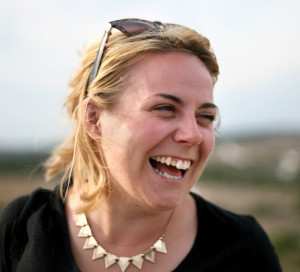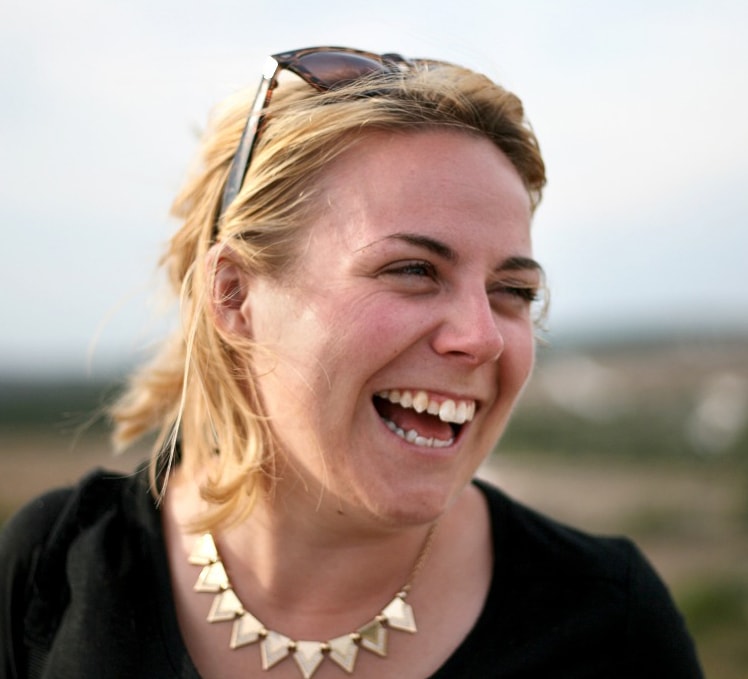 Whenever I'm scared to do anything now I look at the tattoo on my wrist which I got on the same trip in South America, and I say to myself "you ran down a building", and I remember that I can do anything. I often put myself down for being coward – because I am scared of a lot of things, many of them stupid. Wasps, heights (or edges of heights), ordering food in restaurants, asking strangers questions, the dark, seaweed, breaking bones, travelling on my own, men who are or might be hitting on me, men I fancy, talking to new people… the list goes on and on, and every day I find myself feeling scared or anxious about something, whether trivial or huge.
But what this challenge is showing me is that actually, I am very brave. I'm perhaps even braver than a lot of people who don't feel fear as often. Because when I'm scared I carry on and do it anyway. So the reason that I'm doing this Twelve Months Twelve Fears challenge this year is to keep on reminding myself of that fact. To keep on giving myself reasons to be proud of me, and to build back up the self confidence which I allowed the early years of my twenties to destroy. And hopefully to show other people that it's ok to be scared, and that no matter how scared you are it can be a really good thing to force yourself to do something anyway.
What's the scariest thing you've ever done? I need inspiration! Plus, I would LOVE to hear your thoughts on this 2016 challenge, so please leave a comment…
Please pin this post: