Some posts on this site contain affiliate links. If you book or buy something through these links, I earn a small commission (at no extra cost to you). Take a look at my privacy policy for more information.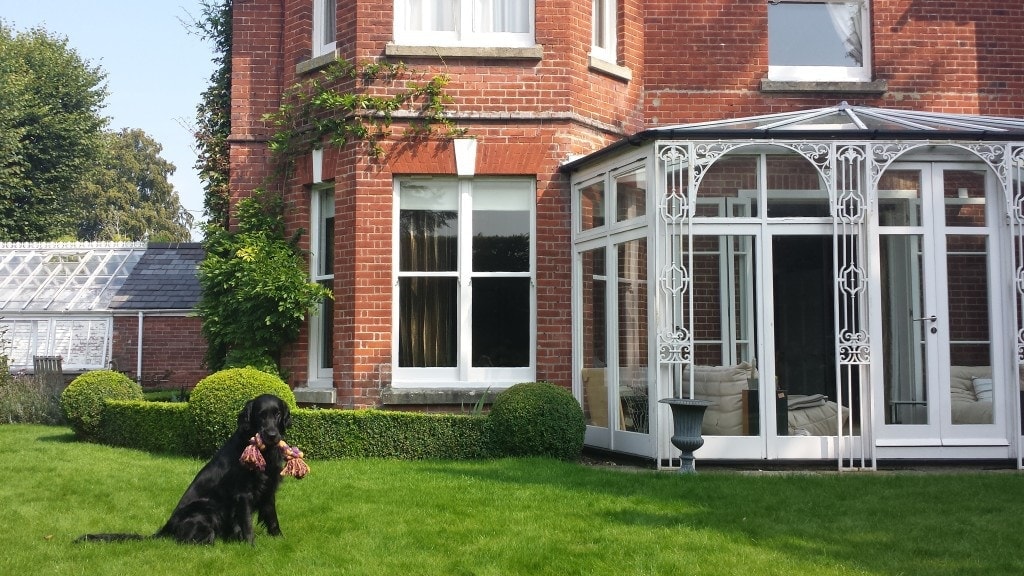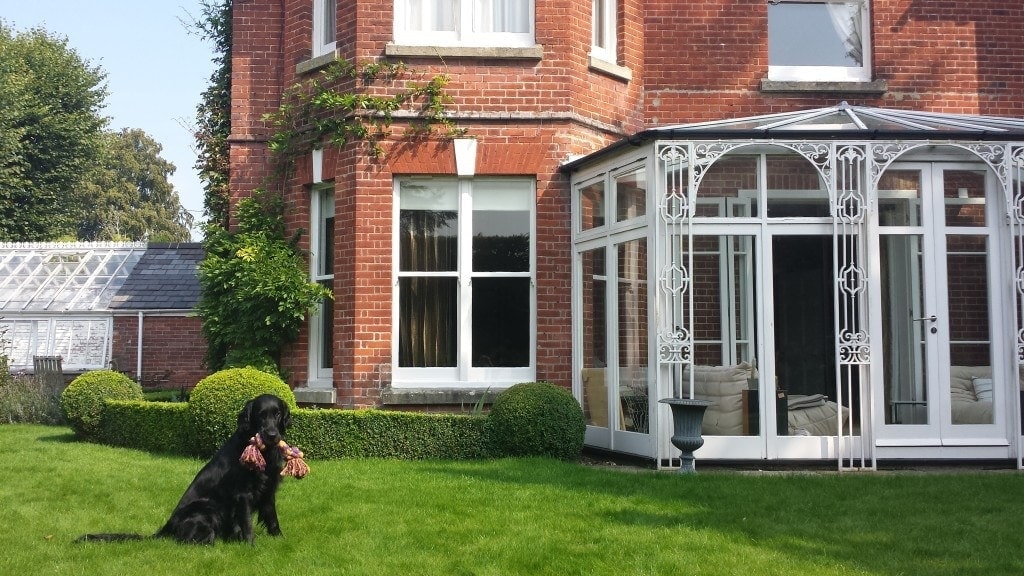 If you've been considering House Sitting as a way to cut your accommodation costs whilst travelling, or to save on rent and bills when returning to your home country after a long trip, you've definitely hit on a great idea! House Sitting is a brilliant way to travel, whether it's in your own back garden or further afield.
For just £4.99 a month, you can set up a profile with Trustedhousesitters, the biggest House Sitting website, and start applying for sits. Home and pet owners will offer you free accommodation in their home, in exchange for your services as a sitter. Housesitting in Europe and beyond is a fantastic way to cut travel costs and stay in luxury accommodation for a while. Sits can be found all over the world, and vary in length from a couple of days to a full year. So, what are you waiting for?
A few people have gotten in touch with me recently asking how I got started, and how they can secure their first House Sit. In this post, I'm going to share with you exactly how I got my first House Sit, as well as some of the top tips from Trustedhousesitters and their members, to help you get started as a house sitter. For more information, you can also check out my review of Trustedhousesitters.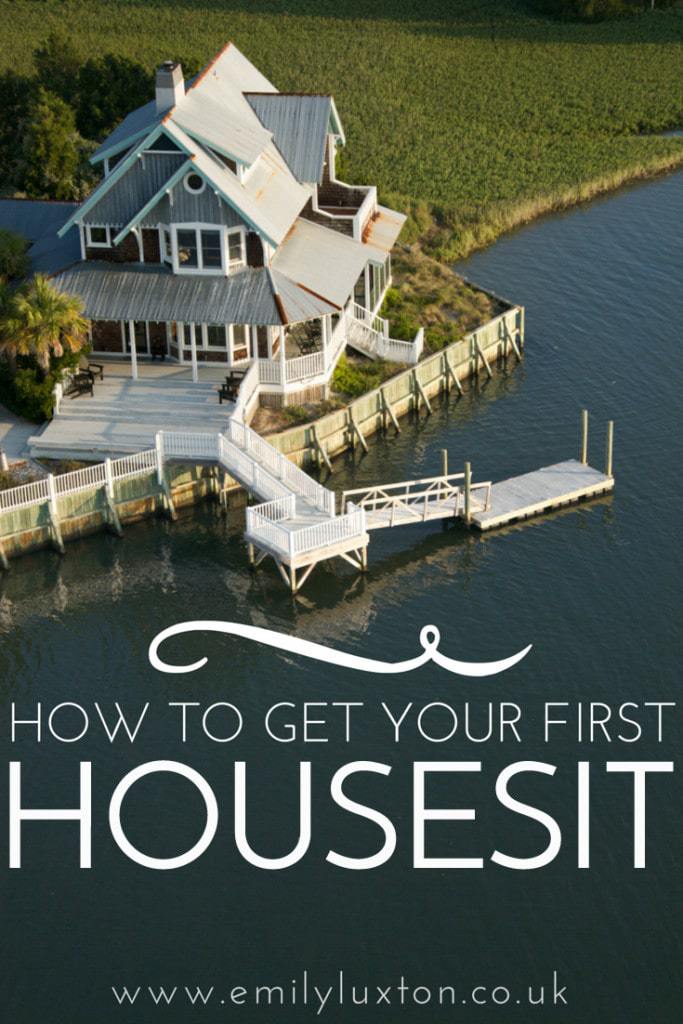 Step One: Set up a good profile
Your profile is your shop-window as a sitter, so you have to make it really good in order to stand out as the perfect sitter for the owner of your dream home!
Be Thorough
Fill out all the fields with as much information as possible. Include all relevant experience that you might have. For example, even if you've never owned a dog, if you've helped out or played with a friend's dog that counts as dog experience. Never housesat before?
Guess what – owning your own home, or renting one, still counts as house-care experience! I've even mentioned silly things, like the fact that I used to help look after my sister's chickens from time to time, as this all counts as relevant experience.
"The more you put into your profile the higher up the search results you will appear and a homeowner is more likely to choose a sitter when they can get a 'feel' for who you are via your profile." Trustedhousesitters.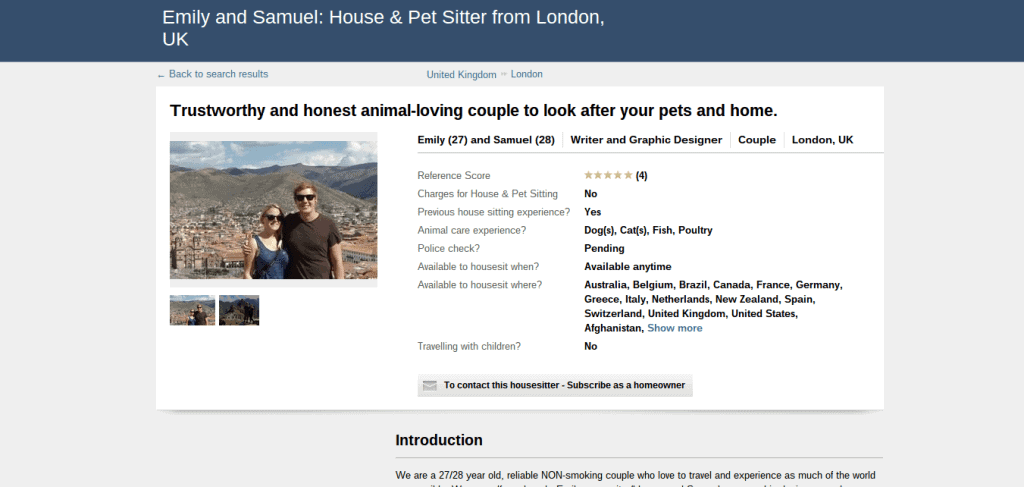 I

nclude

Photos
The Trustedhousesitters profile allows you to upload up to four photos, and I recommend including at least two. An obvious tip: don't use a shot of yourself on a night out! Choose images which show you at your best and make you look friendly and approachable. Make sure you're smiling! If you have any photos of you with a pet, use those – show what an animal lover you are!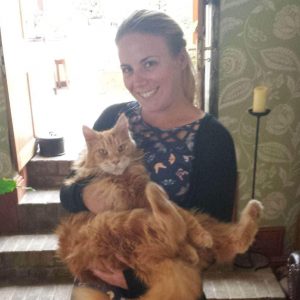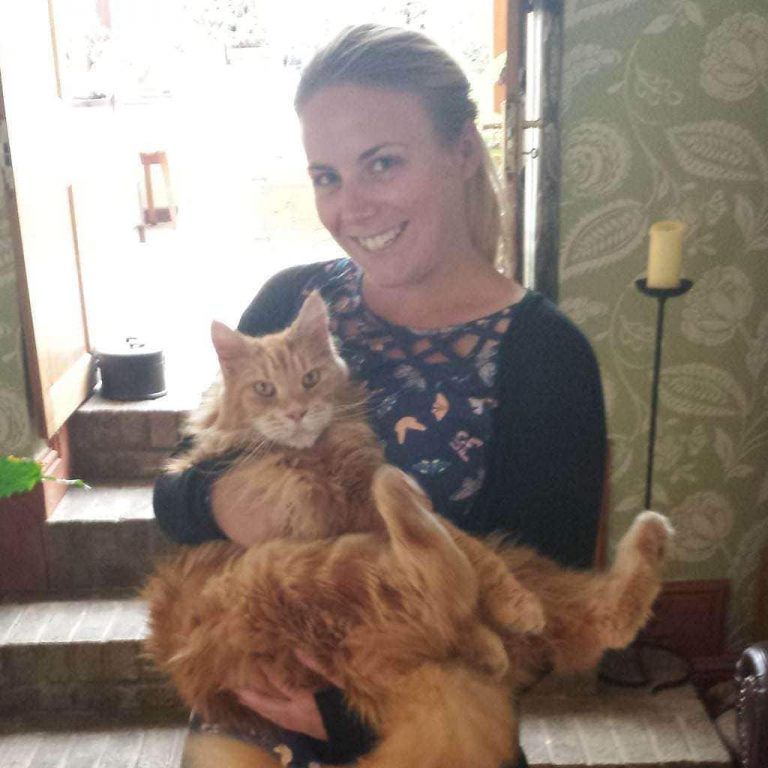 Include Some References
As well as Trustedhousesitter references, you also have the option to add external references, which can really help boost a new profile. We were lucky enough to have previously pet-sat for two of our friends, so we asked both of them to add references for us, which really helped.
So if you've ever fed a neighbour's cat while they were on holiday, or stayed in your parents' home while they were away, ask them for a reference. But, even if you've never house or pet-sat before, you can still request character references from employers, colleagues or even friends. I asked a friend I lived with for four years to write a reference for me, as she can vouch for how I treat my property, and how responsible I am!
Apply for a police check
This is another thing that can really set you apart from other sitters. In some countries, this can take several weeks so it's a good idea to start this process as soon as possible. See how to get a police check on the Trustedhousesitters site. Sam got one after we'd been sitting for a while, and after I updated our profile to say that we had one, the number of sits we got accepted for – and invited to without even applying – skyrocketed.
Need more inspiration? Feel free to take a look at my profile for some ideas.
Step Two: Include a Video
Let me be honest here – I never bothered adding a video to my profile, and it didn't seem to affect my chances too much. However, both Trustedhousesitters and many of their top members recommend it – especially for brand new users. Housesitters with videos, on average, get accepted more frequently than those without – and as Trustedhousesitters point out, most users skip the video secti0n, so it could really help you stand out from the crowd.
It doesn't have to be fancy or long, just use your smartphone or webcam, and keep your video around 60 seconds. If you fancy yourself the next Spielberg, though, there are lots of free web or phone apps which you can use to edit the finished video to make it look professional!
The advice from Trustedhousesitters is to keep your video simple, short and to the point, but also lighthearted and fun; letting your personality shine through!
"I found that adding a video to my profile increased the amount of homeowners who got in touch. I concentrated on getting my personality across in a fun and informative way. As I used to be a political candidate I created a "campaign video" from the perspective of one of the dogs I house sit for. But you can do whatever you feel works best for you. It doesn't have to be long – my video is 71 seconds!" Kelly, USA
Step Three: Get in there Quick
Many assignments are filled within the first 24 hours, and even when they aren't a homeowner is unlikely to keep looking through fifty more applications when they've found the perfect sitter in the first ten. So, to be in with a real shot – make sure you're that perfect sitter in the first few emails!
Only members of Trustedhousesitters can see listings for the first 24 hours, so once you've signed up you're already in the lead. Better still, Trustedhousesitters send out a daily email of all the new listings, so you don't even need to search everyday. The email comes out around 7pm, so I just check it everyday as soon as I receive it, and apply for anything I fancy immediately.
To get in there even quicker, though, you should set up real time alerts for the countries you especially want to sit in – that way you can apply for them as soon as they're listed, beating the crowds! This is especially important if you're hoping to sit in one of the more popular destinations, like London, where homeowners receive hundreds of responses.
Apply for as many assignments as you think are a good fit for you – there's no need to wait for a response from each homeowner.
Step Four: Apply for Your First Housesit
Once you've found your dream housesit, the next logical step is to send that all-important application – as quickly as possible. Applying for sits on Trustedhousesitters couldn't be easier: just click "Contact this homeowner now" on the profile you're interested in.
Quick tip: right-click the button to open it in a new tab, that way you can keep the homeowner's profile open too, to reference while you write your application.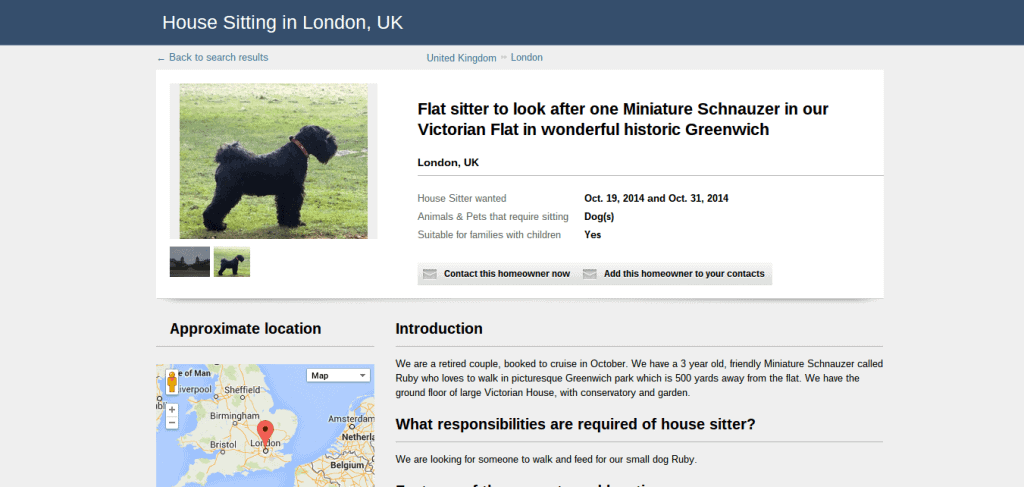 All you need to do is write a message just as you would an email and click send. This message will be sent to the homeowner along with your profile, so a short, friendly introduction is all you need. But…
Step Five: Make a Good Impression
As your message is the first thing a homeowner will see, you need to write something that will make a great first impression. You need to be stand out from the dozens of other messages they've received, sound professional, and basically show that you're that homeowner's dream sitter.
We asked Toni and Drew, the owners of our first housesit, about what made them choose us. They said that our personalised and friendly email really stood out above all the others.
They were a little dubious about choosing a couple without any previous references on Trustedhousesitters at first. But our external references helped, as did our honest and detailed profile. But what really swung it was our email conversation, I was polite and professional, but also very friendly and (I hope) a little funny, which Toni and Drew said made them feel comfortable about choosing us.
Don't send blanket emails
These are really obvious to homeowners, plus they're boring and easily forgotten. Reference the homeowner's profile or photos, mention their pets by name, and make it clear that you've really read their whole profile. This is what I do every time, and we were able to line up two sits before we had any Trustedhousesitters experience.
Don't Be Too Formal
Show your personality! Crack a joke (if you're funny), and be as friendly as you really are. It will really help a homeowner warm to you. However, DO be courteous and professional at all times, too.
Ask Questions
Doing so will encourage a homeowner to reply to you. Once you've opened up a conversation you're in with a much better chance of securing the assignment.
"To maximize your opportunities, communication is the key. Be professional, create an appealing, honest and open profile, be that sitter the homeowner can relate to. Put yourself in the homeowner's place, would I want ME looking after precious pets and home? If you're passionate about what you do it will come through the written word. Obviously good references are vital! You need to make the homeowner feel safe and confident, it's ALL about trust." Angela, Canada
Step Six: Be Responsive
Try to reply to any emails from a potential homeowner as quickly as you can. It could be the difference between getting a sit and missing out to another sitter. Many homeowners will send out a blanket "we're reviewing now" email once they've closed applications.
I always make sure to reply to this with a short email. "Thank you for letting me know, and if you have any questions for me please get in touch – my email is on all day". This shows you're serious about the sit – and that you're available.
Step Seven: Be Flexible
Be as flexible as possible with dates, so that you can easily meet a homeowner's needs. Also, try to be flexible with location. For example, London is a very popular area. Homeowners receive hundreds of applications and can be as fussy as they like. Instead, look at areas outside of London for your first housesit. Essex, Kent or Surrey are all only about 30 minutes from the capital by train. If you're willing to compromise on location, you'll find you'll be up against much less competition!
By the time we had four sits under our belt in various parts of England, Sam and I were accepted for every London sit we applied for. We also started receiving invites on a regular basis – and even have to turn people down! Being flexible at first and getting that all-important housesitting experience will make it much easier to find sits in your dream locations later on down the line!
If you're not travelling at the moment, you could even consider starting with a sit local to you, to make life easier for both you and the homeowner.
Advice from Real Housesitters
"If you want to get that dream housesitting job, you may need to plan to adjust to the needs of the owner. Are you looking for a 2 week stay between October 7th and October 21st? Is there a great job posted but the owner needs 10 days from October 17th to October 26th? Make it work! Adjust your plans so that you can be a perfect fit for the owner. The more flexible you are the more appealing you will be." Tony and Meg, USA
"To get our first Trustedhousesitters reference and add to our experience we decided to look out for assignments in Edinburgh (where we currently live). One of these opportunities popped up and after a few emails, a phone call and a face-to-face meeting (one of the benefits of us being local) we agreed to take it on. What started out as us trying to improve our future house sitting opportunities turned into an amazing mini-holiday. After getting that Trustedhousesitters homeowner reference on our profile we were then offered a 5 month house sit in France and haven't looked back since." Jemma and James, Scotland
Once You've Finished Your First Housesit…
Leave the property in perfect condition and make sure everything is clean and tidy.
You should also replace any food you ate (unless it was offered by the homeowner). This will impress the homeowners, and they'll be inclined to write you a glowing reference. Which, of course, will really improve your chances of getting your next sit!
Another nice gesture is to stock up the toilet paper and milk before you leave. It just makes coming home a little bit easier for the homeowners! When you've finished the sit, don't forget to update your profile to reflect the new experience. You could even add a photo of yourself with the pets from that sit. Finally, request that all-important first reference from the homeowners – hopefully it will be five stars and full of praise. Then, you're ready to start applying for more assignments.
More Info
Trustedhousesitters are one of my chosen affiliate partners, so I make a small commission on any sales generated from my site. But that doesn't mean I don't genuinely recommend the brand; in fact I joined the affiliate scheme because I use and love Trustedhousesitters myself and am happy to recommend it. If you decide to sign up, please support my site by using one of the links above to do so.
I hope this advice has helped! If you're a housesitter and have any tips of your own, please add them in the comments!
And, if you're new to sitting and have any questions, please feel free to get in touch!